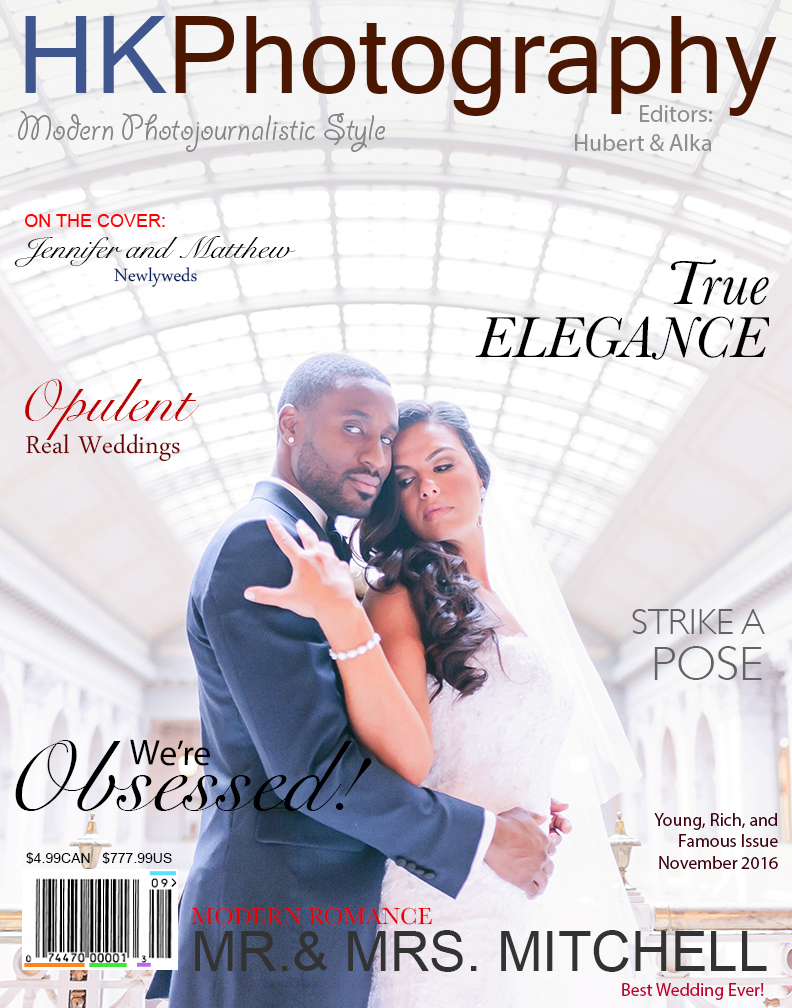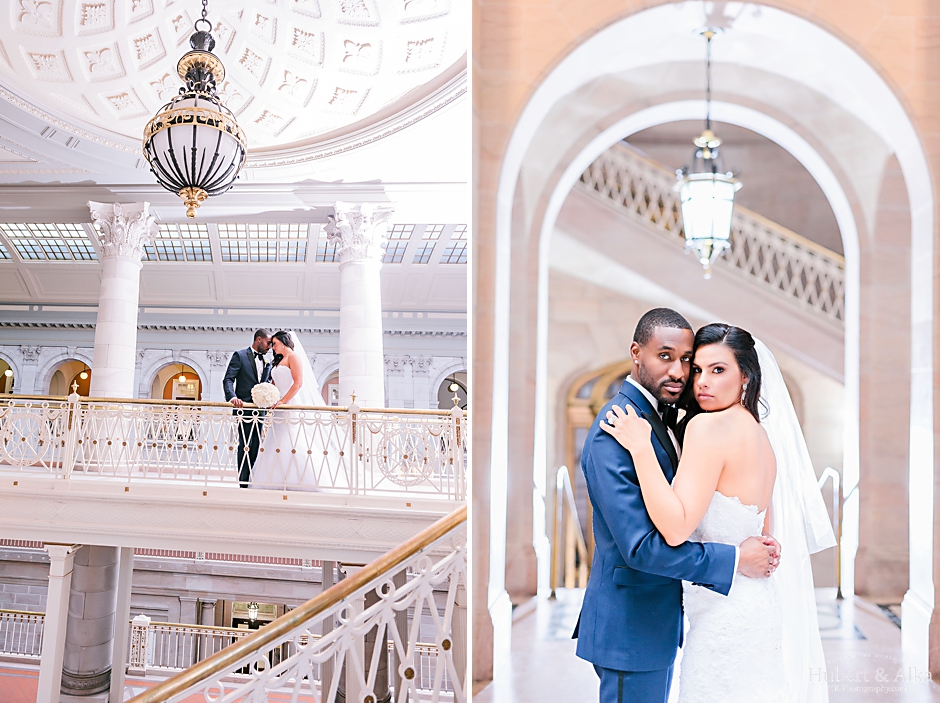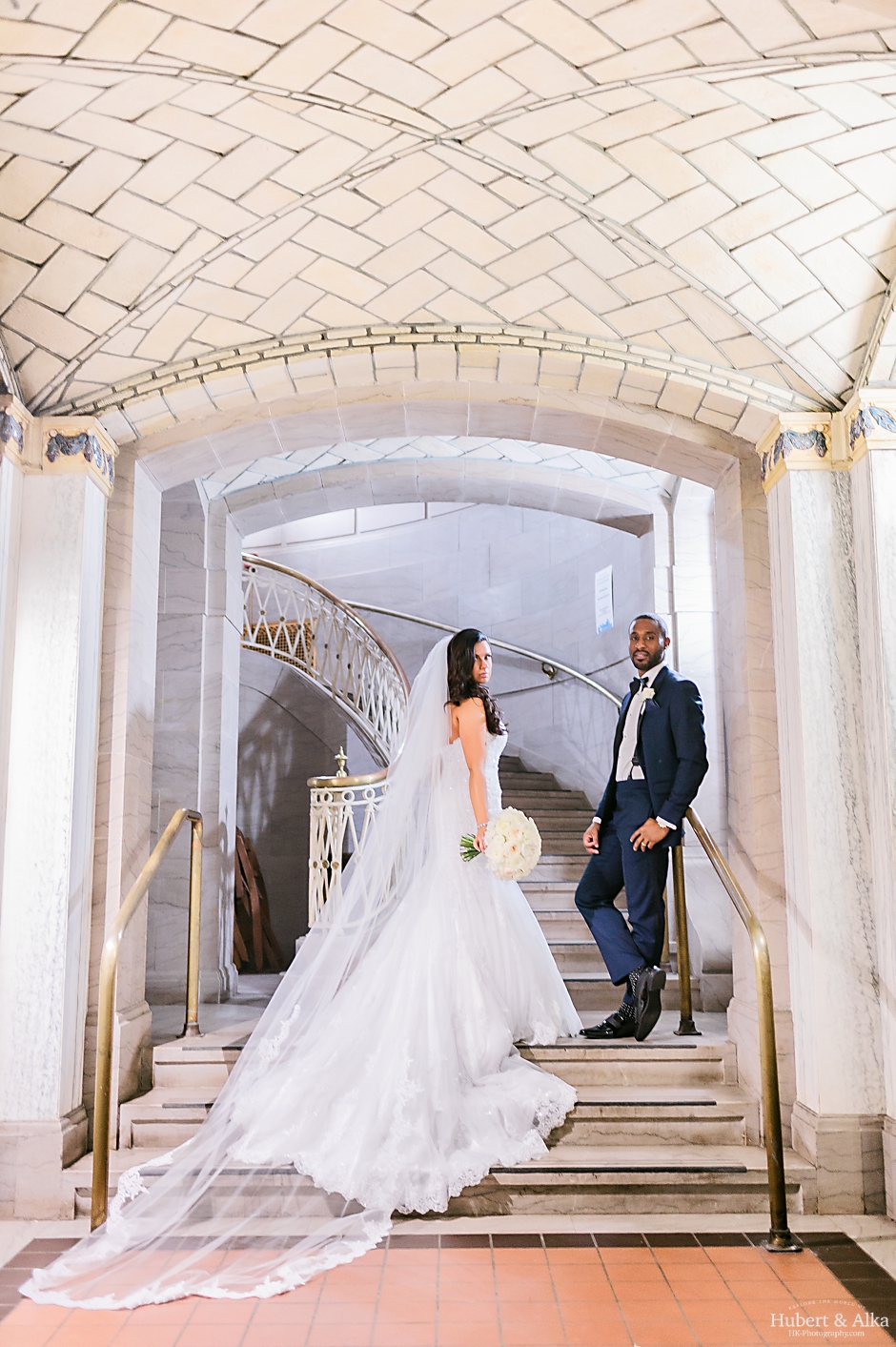 When Jenn and Matthew's cheery smiles greeted us the morning of their celebration, we knew it was going to be a fun day of shooting. For one thing, we love their energy, and for another, they had planned everything flawlessly. From Hartford City Hall to St. Joseph to Aria, we knew we were going to be zipping through some amazing locations and it was going to be an inspirational rollercoaster all the while. Jenn and Matthew obliged us with every request – smiling in between it all. With their lively bridal party, it was easy enough to get the laughter going, but we also loved how quickly they came together to get that perfect shot. For our groomsmen who were not loving the cold, they were perfect gentlemen when it came to going along with it without a word of complaint.
The celebration at Aria was beautiful and flawless! Every attention cared for, it was a celebration focused on making sure friends and family had a grand time. For everyone who traveled and from near and afar, it was evident how important it was for Jenn and Matthew to make sure everyone was having a great time. We walked away with so many good snapshots of sweet, happy, hilarious moments. And we have hundreds more to share!
Jenn and Matthew – we hope you enjoy the teasers. These are just a brief overview of your perfect day and we hope you love them all as much as we do!
Some fine details of the day and the who's and who of how it came together:
Reception: Aria – Prospect CT
Ceremony: Cathedral of St. Joseph
Portrait Location: Hartford City Hall + Aria
Designer Dress: Maggie Sottero
Hair & Makeup: Naomi's Studio & Salon
DJ: MBX Entertainment
Cinema: JF3 Productions
Florist: Perfect Princess Events
Cake: Modern Pastry Inc
Stationary: Fleurish Couture
Shoes: Stuart Weitzman
Photography: Hubert & Alka
The Society Room of Hartford Wedding Photos | Megan and Sean – Instagram.com/hubertkopec/ and Facebook.com/hkphotography.ct