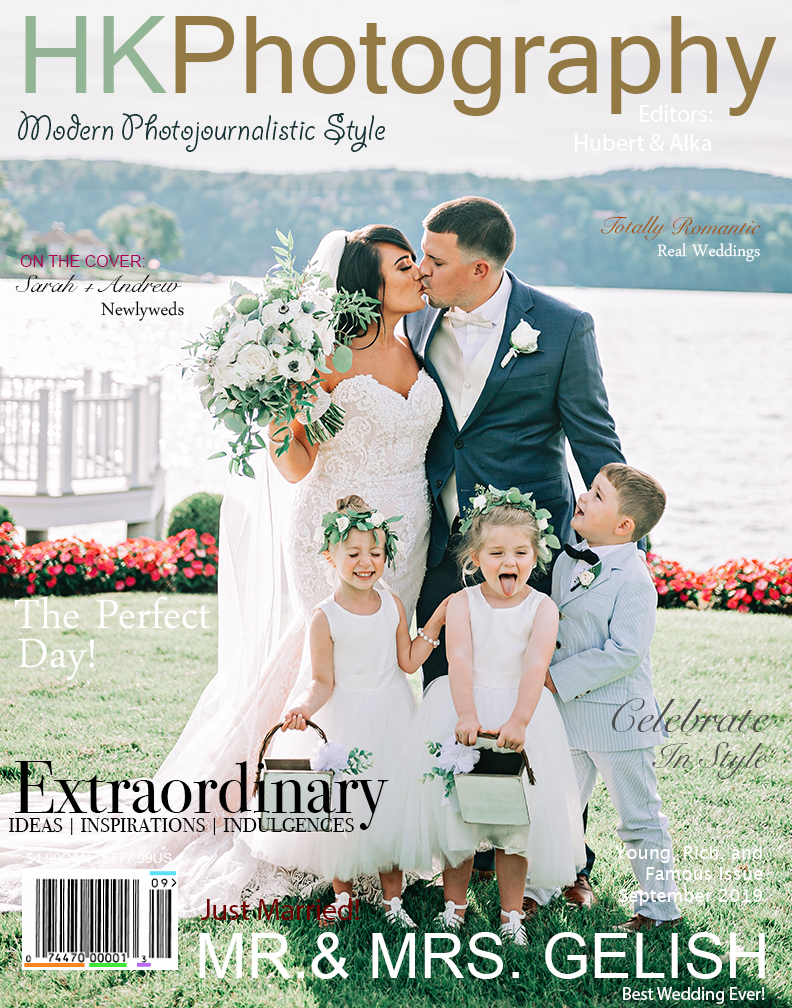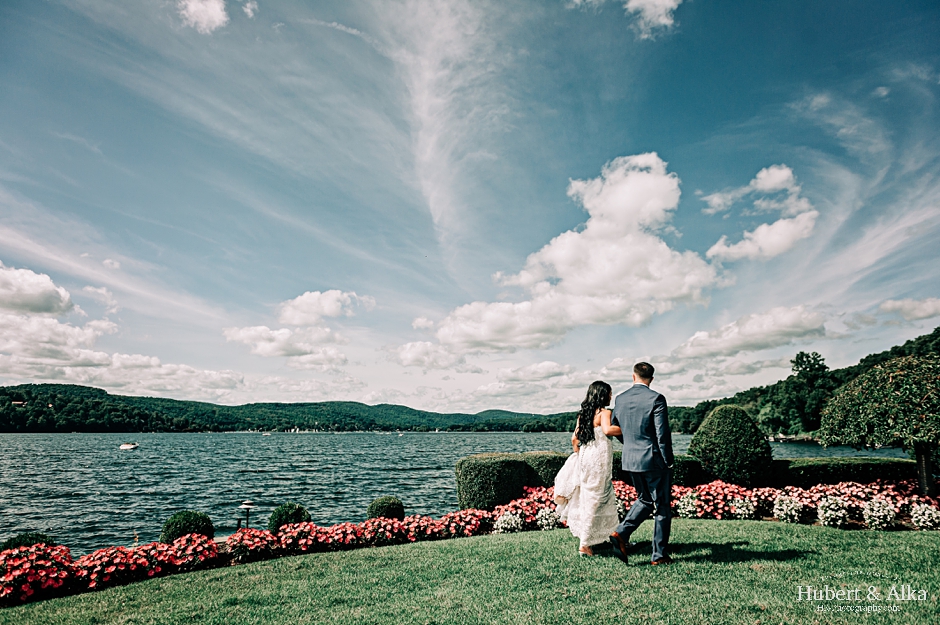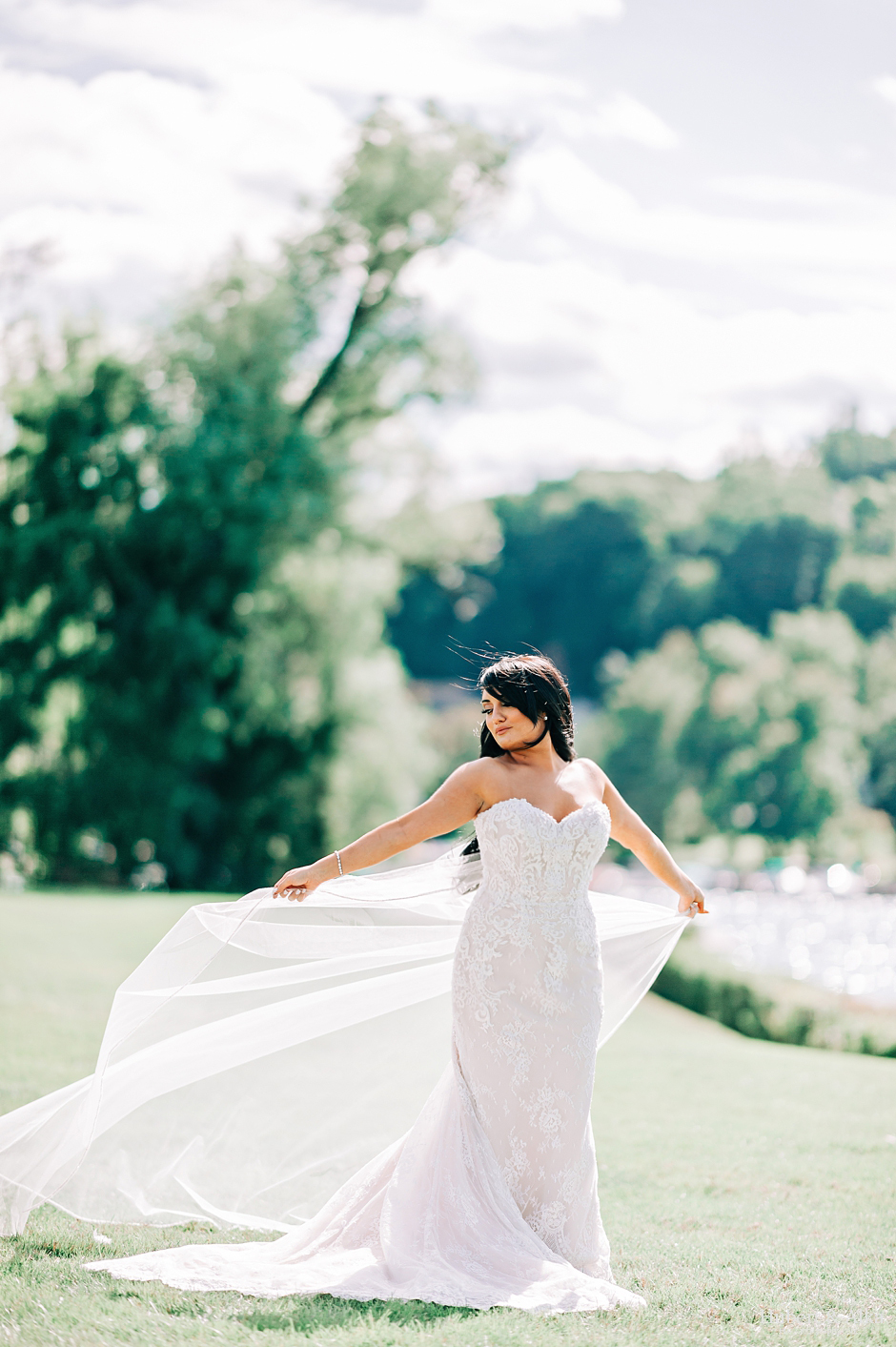 Sometimes, you never know what your'e going to expect for a summer day in New England. It could be the most gorgeous day or a day filled with torrential downpour. Luckily, for Sarah and Andrew the latter option came through. Someone above knew how keen Andrew was to make his grand entrance arriving on boat, and it just worked out so seamlessly that you would have imagined it was coordinated with the Weather Gods from above.
All jokes aside, from our very first meeting to the moment we arrived on their day it was a no brainer we were going to have the most amazing day. Sarah and Andrew are two of the sweetest, most kindest folks we've ever met. Plus, their qualities are mirrored in their family and friends so it was like a day where you are surrounded by great friends. They listened to every request, joked and took a moment in between, made time for each person who came their way and never stopped smiling.
Some of the most heartfelt moments that we saw on their day reinforced the reason why we love so tremendously what we do. To be able to take it in, to freeze it and then to share it brings so much joy to us. It validates every moment we are lucky enough to come across such amazing people, and makes us feel honored that we were given the opportunity to be there.
Sarah and Andrew – it goes without saying that we absolutely loved everything about your day! Thank you guys a hundred times over for it all – for your support (Andrew) on the boat, for never saying no to the last request (which was always second to last), for opening your arms and making us feel like kindred spirits. We are so overjoyed and happy to share the teasers (finally!)! Enjoy!
Some fine details of the day and the who's and who of how it came together:
Reception:  The Candlewood Inn
Ceremony:  The Candlewood Inn
Portrait Location: Lovers Leap Bridge + The Candlewood Inn
Shoes: Christian Louboutin
Bridal Salon: Royal Weddings Bridals
Groom and Groomsmen Custom Suits: Brookfield Tailor
Videographer: Vantage Point Films
DJ: CNT Entertainment
String Quartet Harp: Maura Music
Floral Artist: Flowers By Danielle
Hair: Joe's Salon
Makeup: Painted Rose Artistry
Paper Goods and Invitations: The Paper Refinery
Cake: The Candlewood Inn
Caterer: The Candlewood Inn
Wedding Coordinator: Christian Sotelo
Photography: Hubert & Alka
Candlewood Inn Photography | Brookfield, CT Wedding Photographer | Sarah & Andrew – Instagram.com/hubertkopec/ and Facebook.com/hkphotography.ct