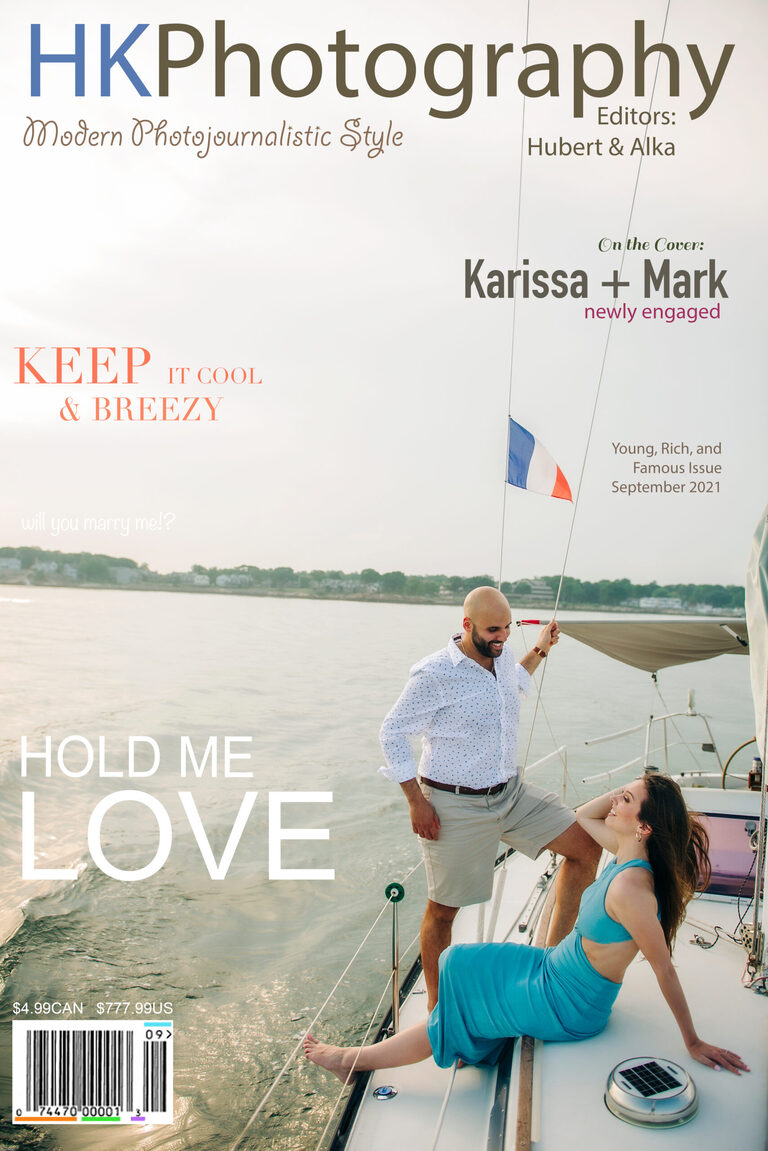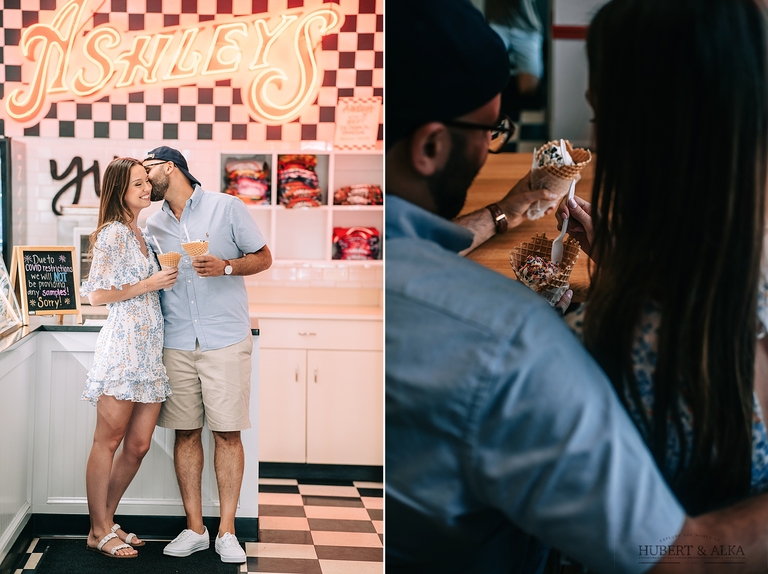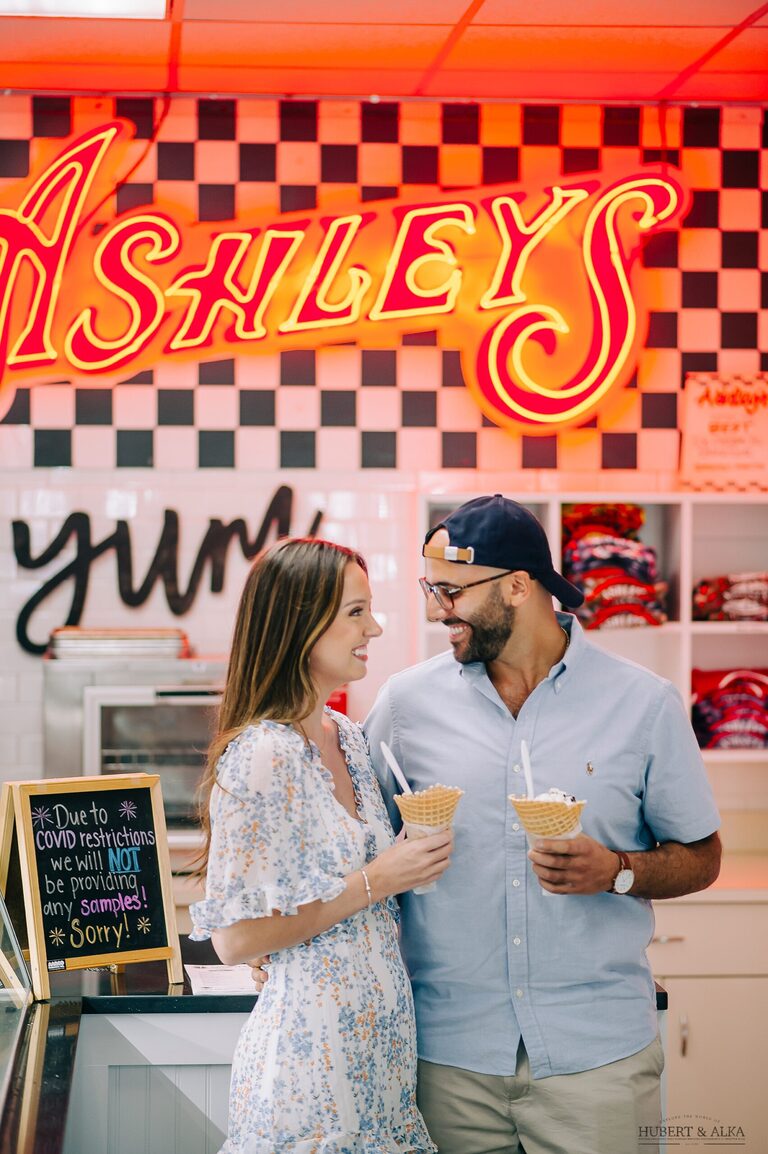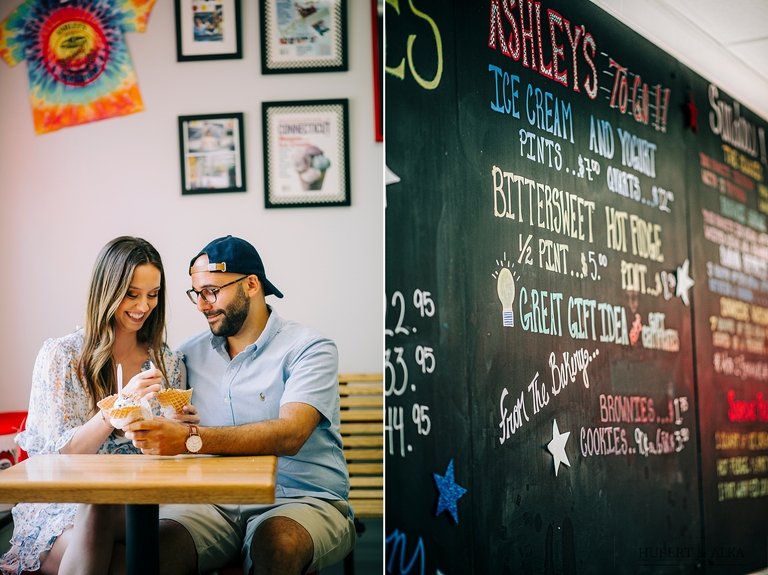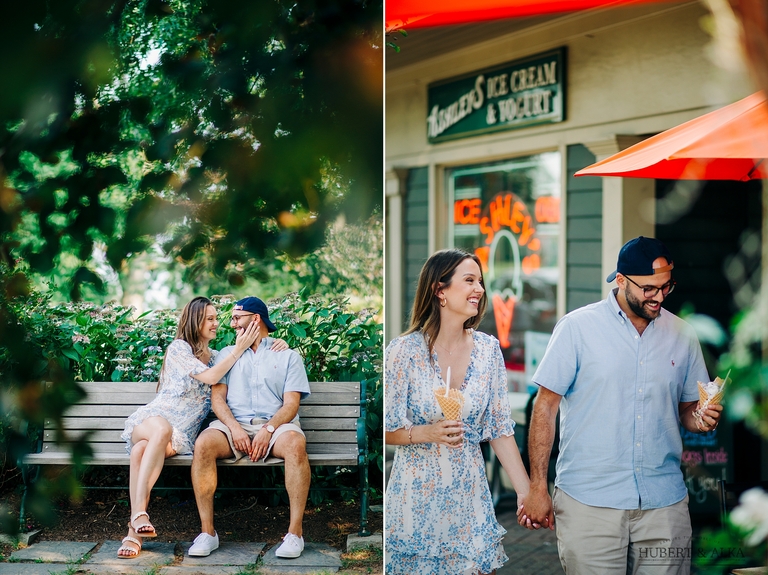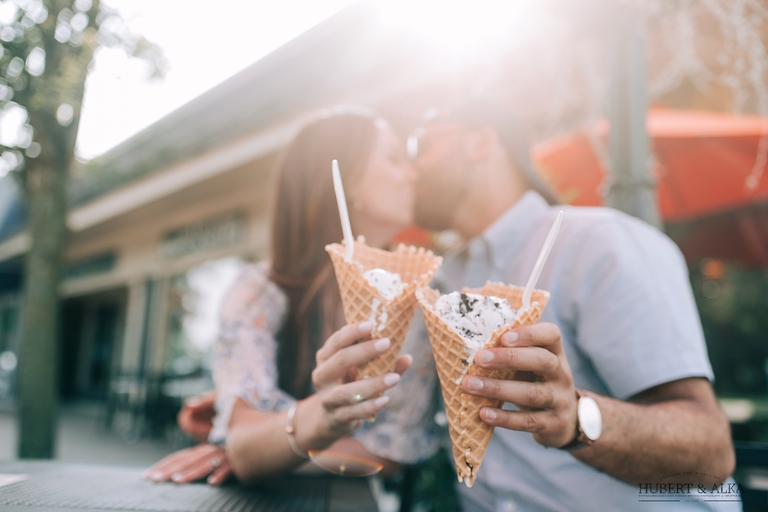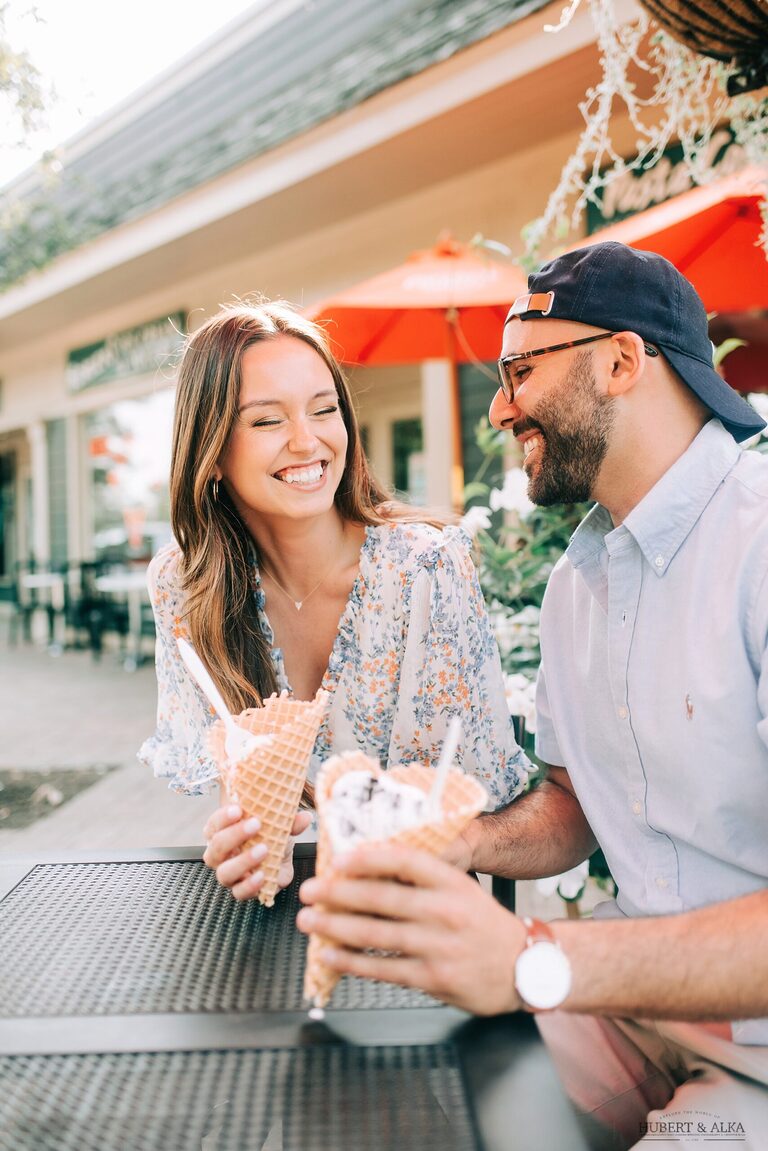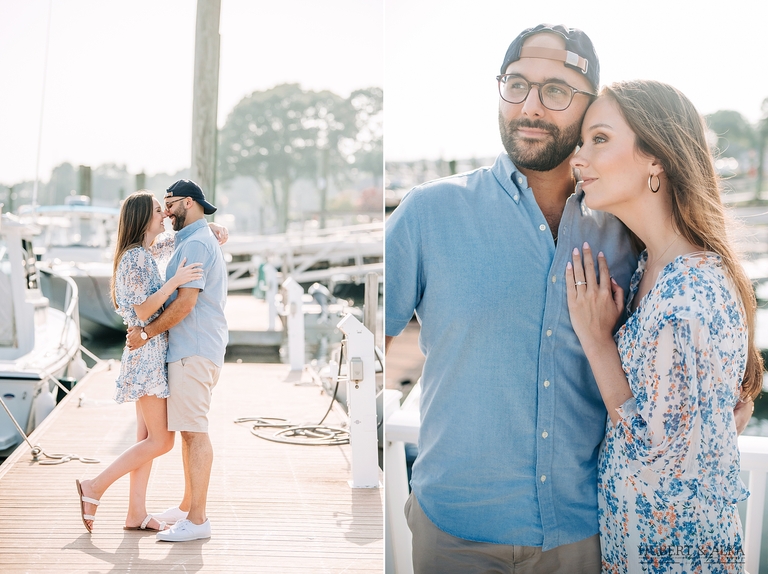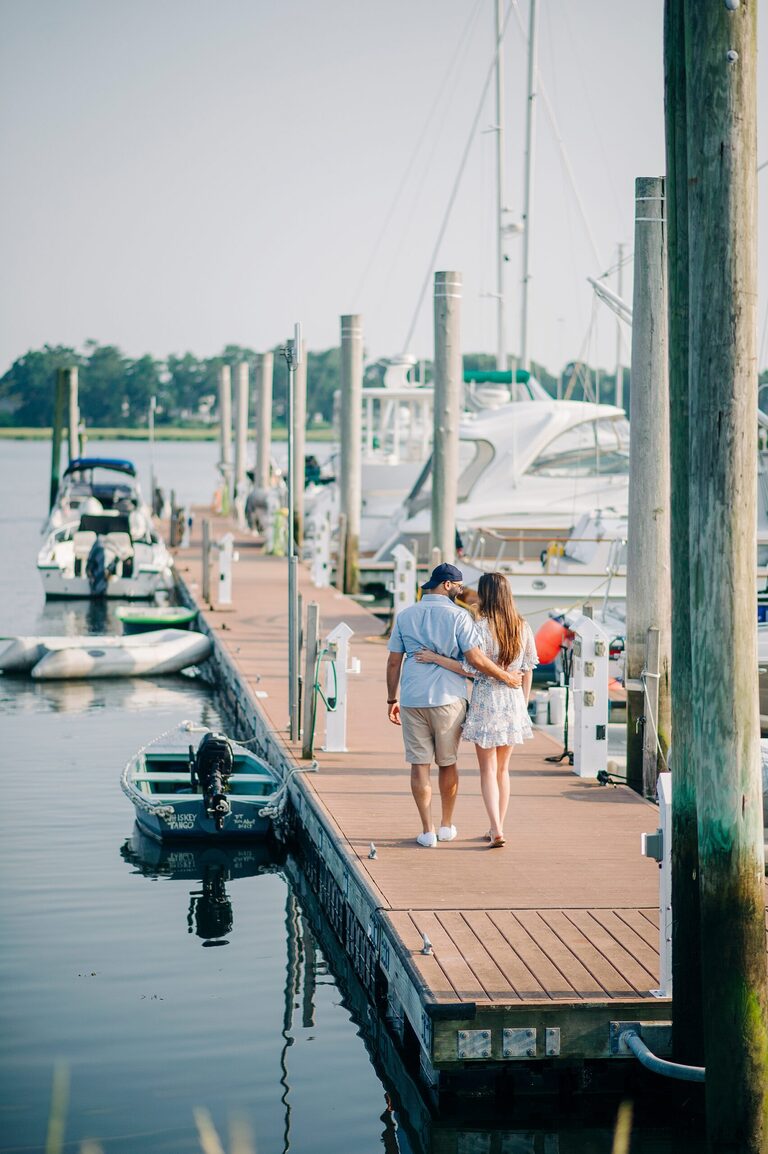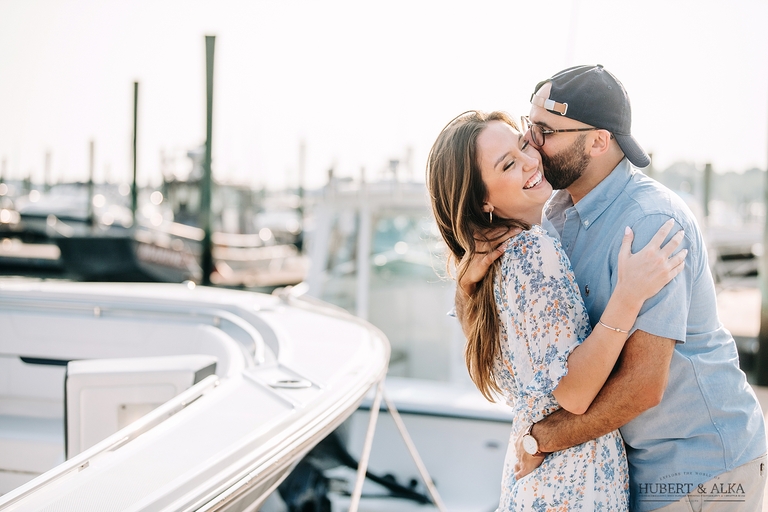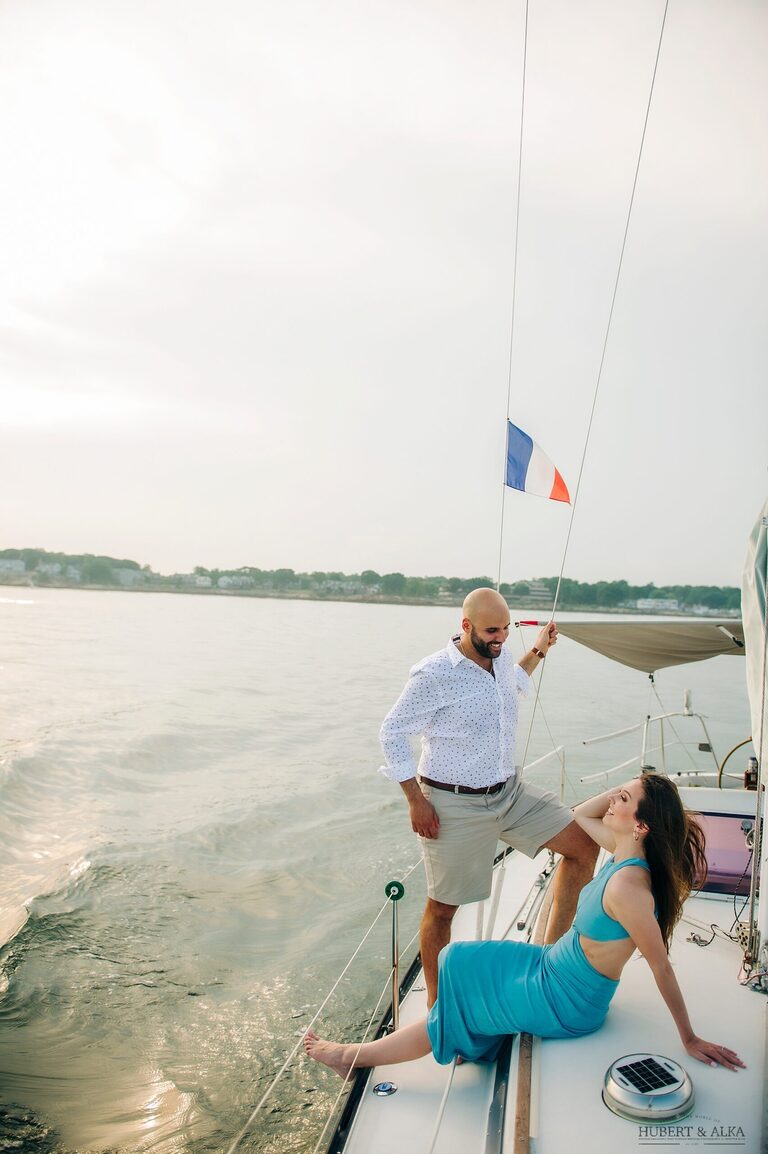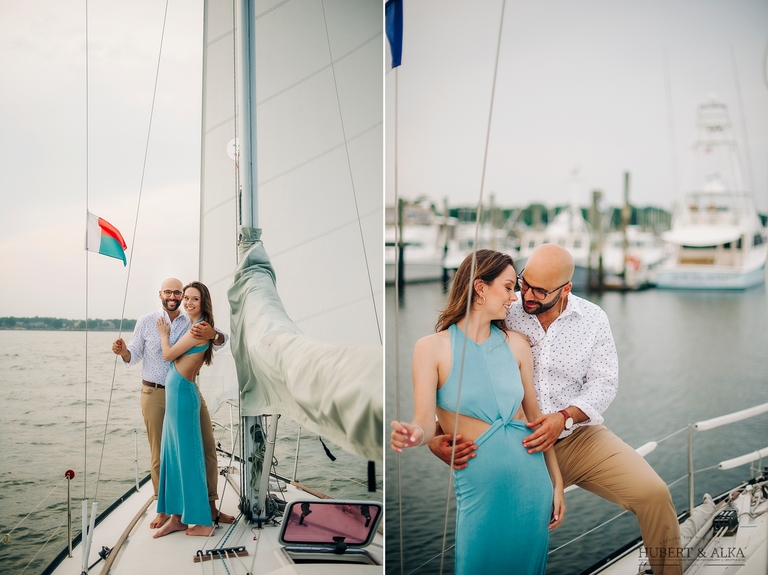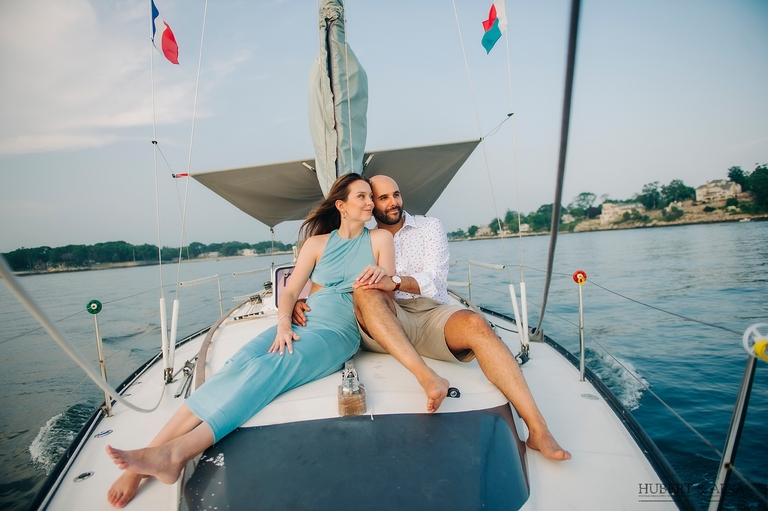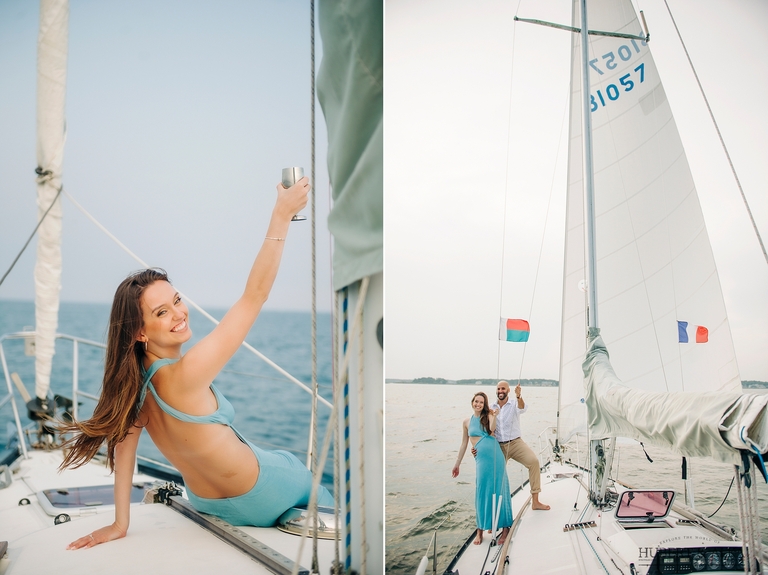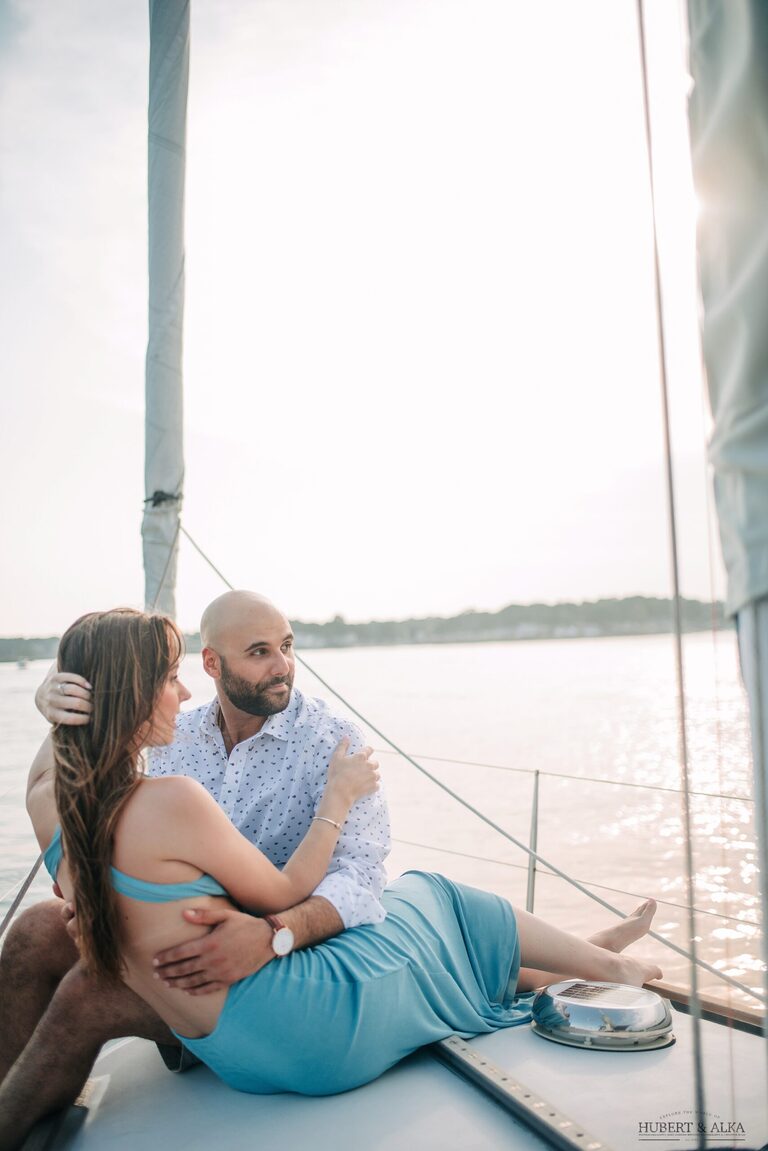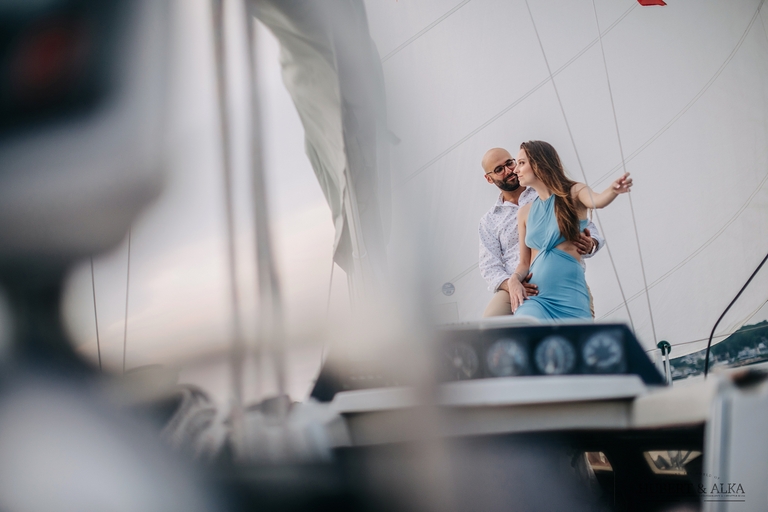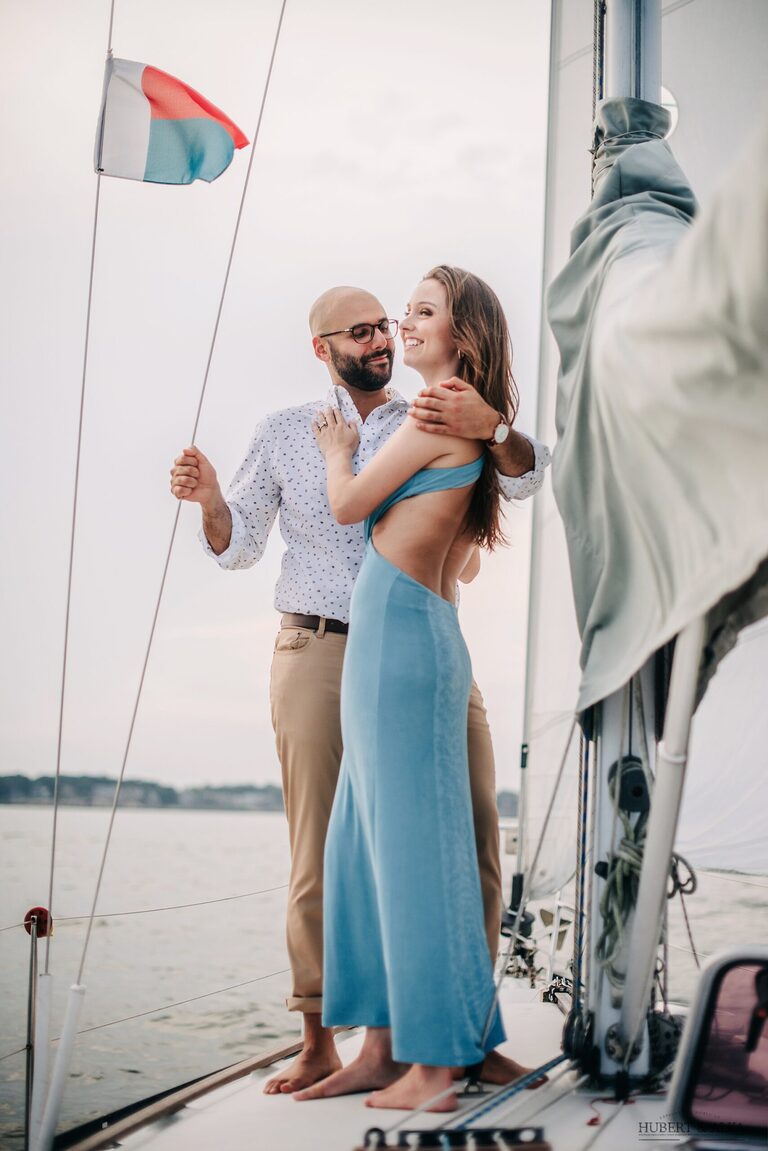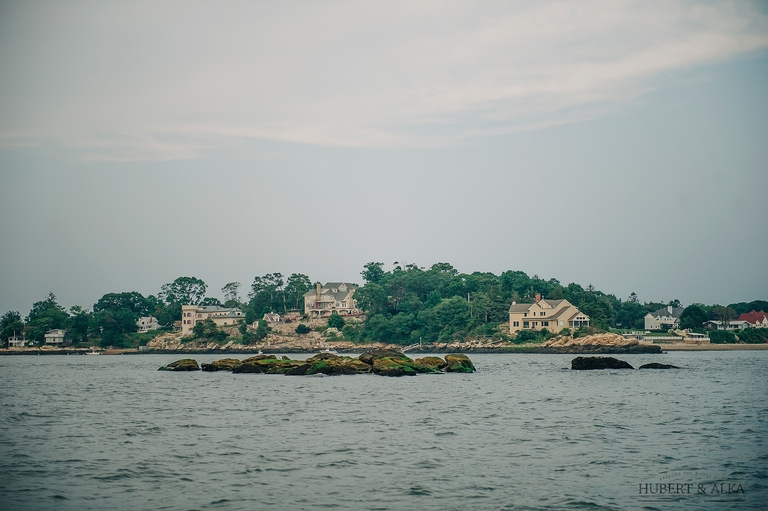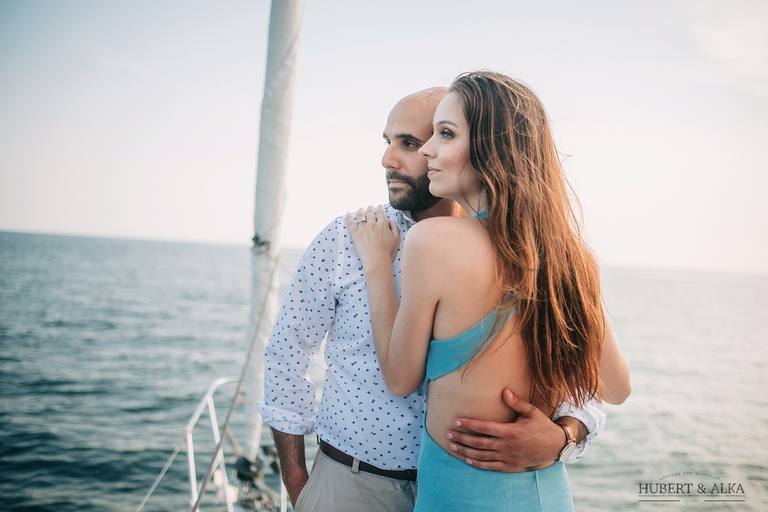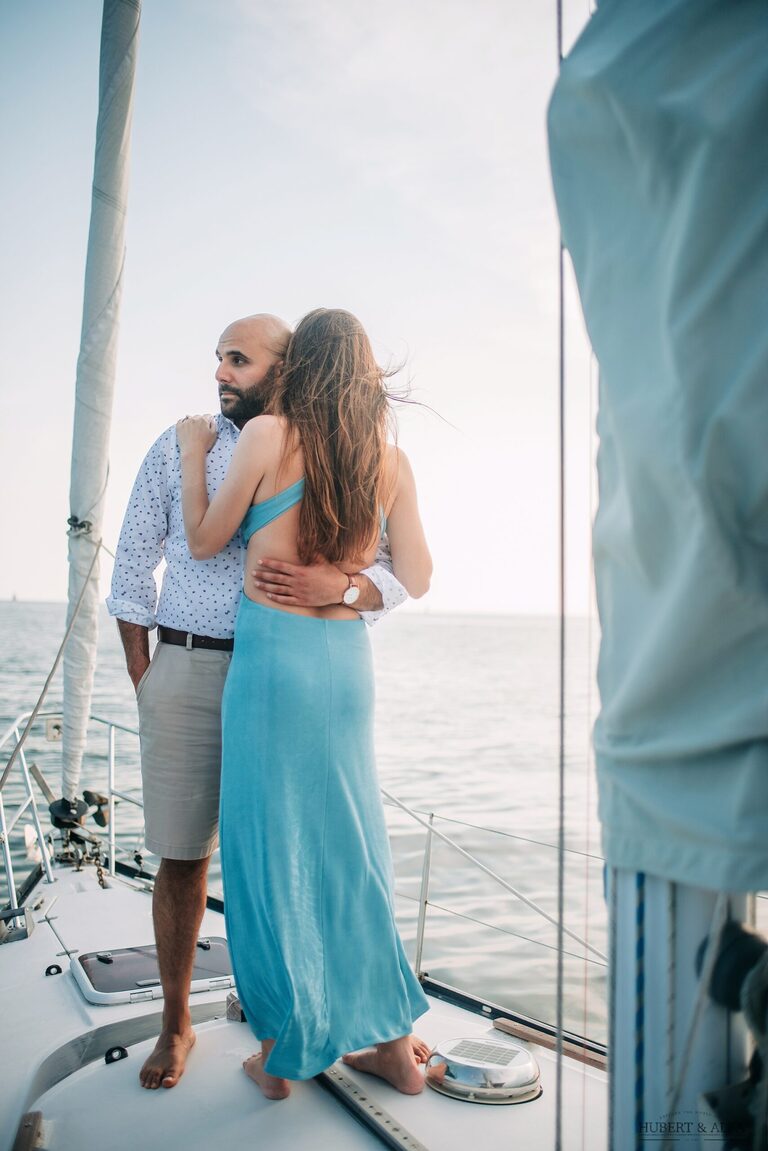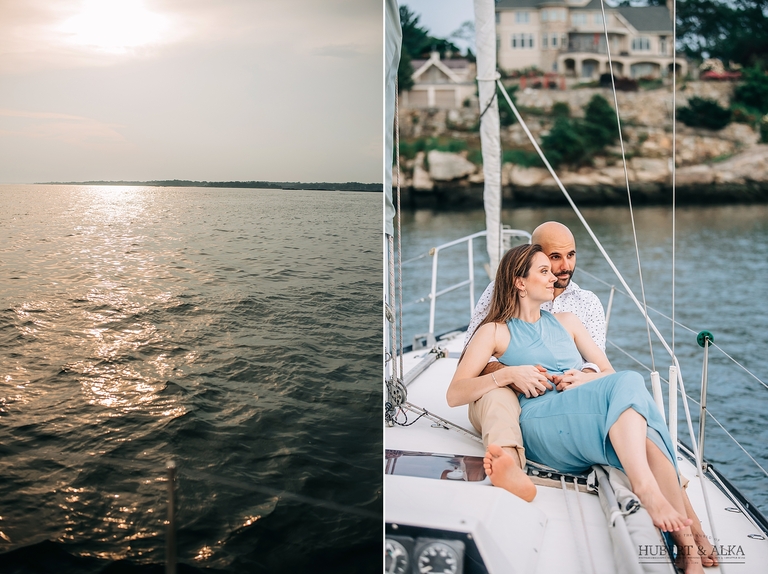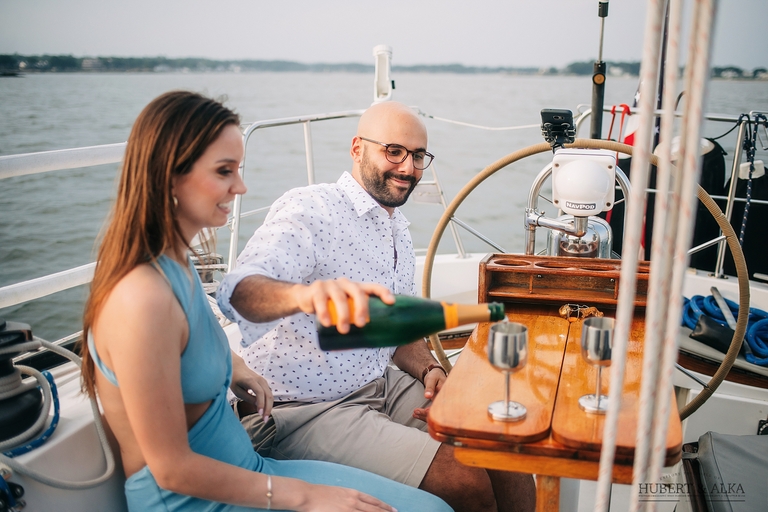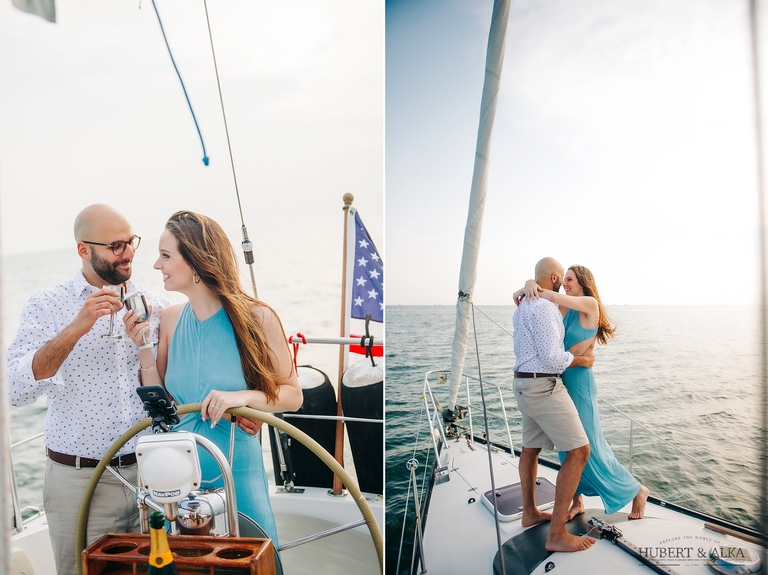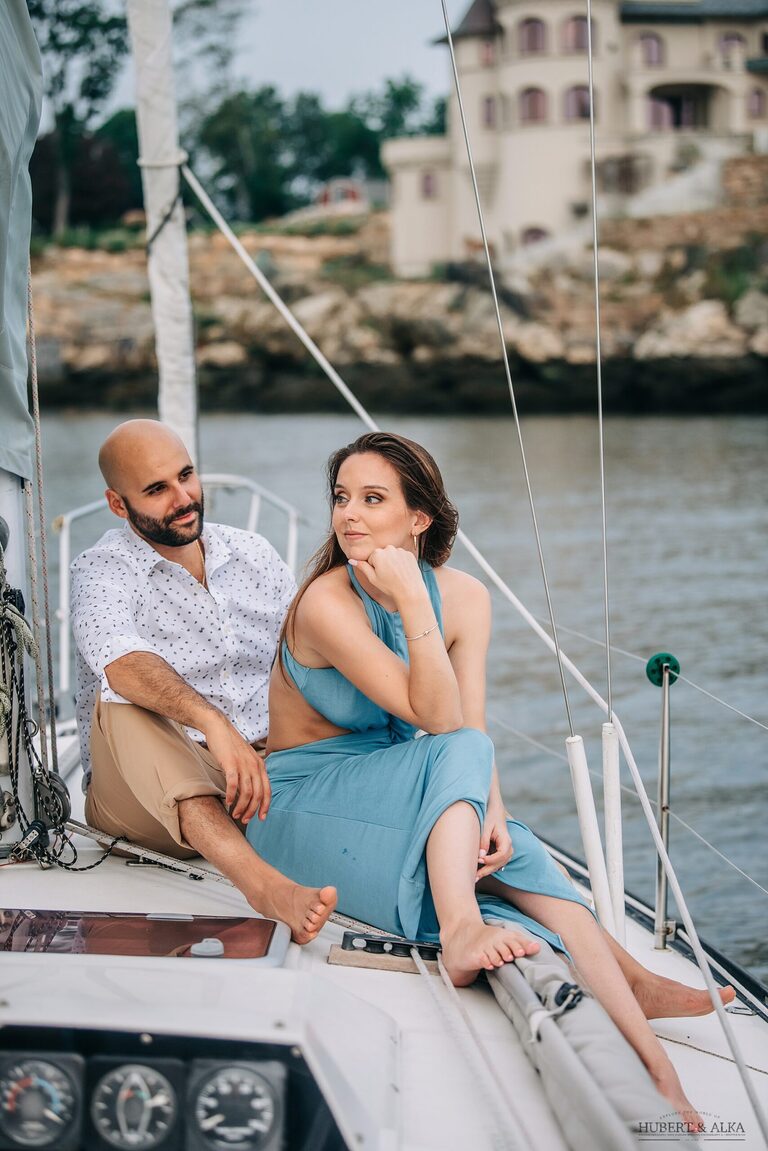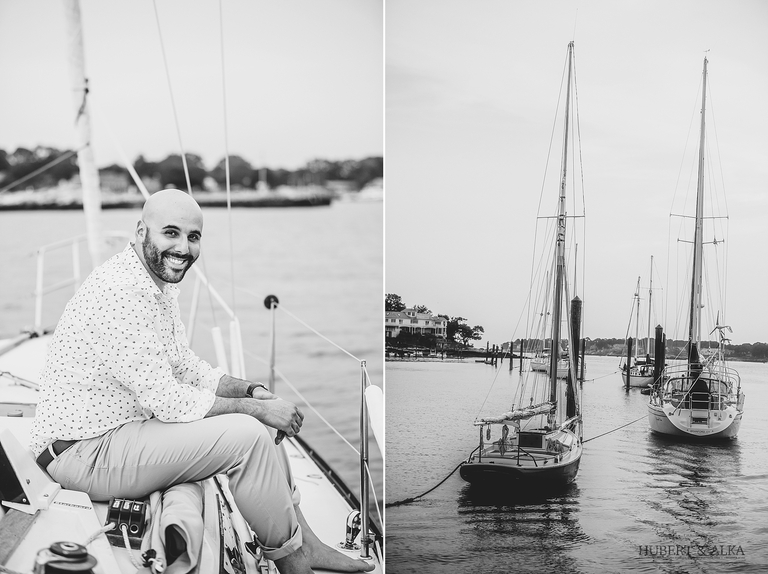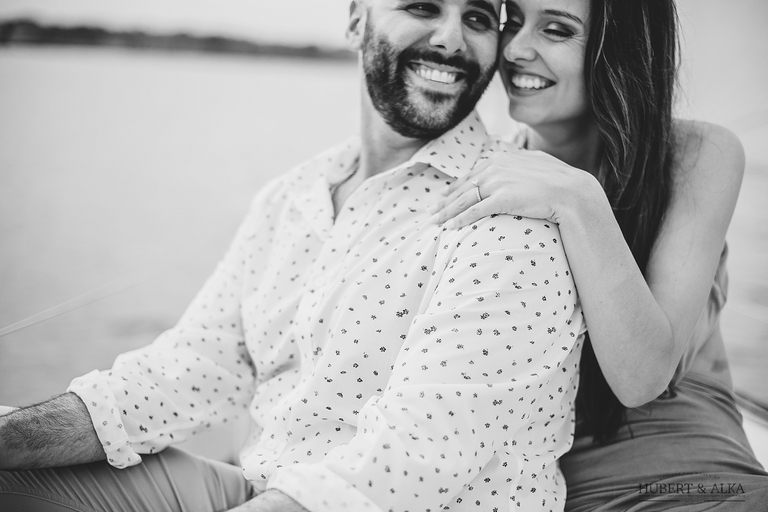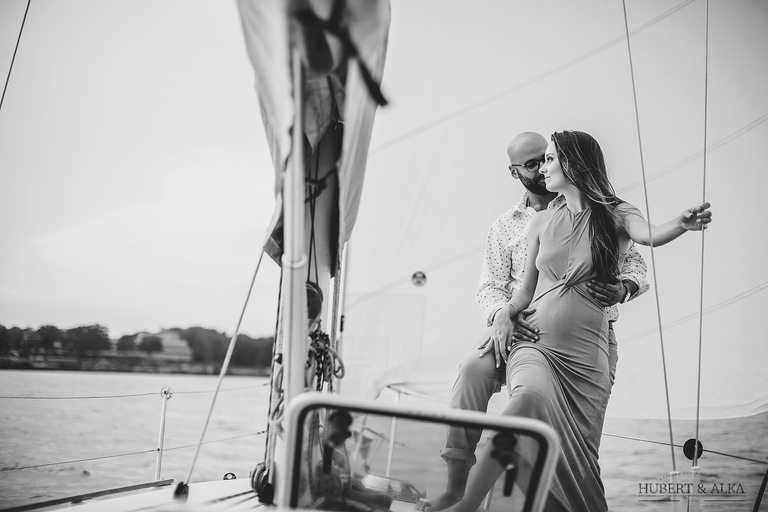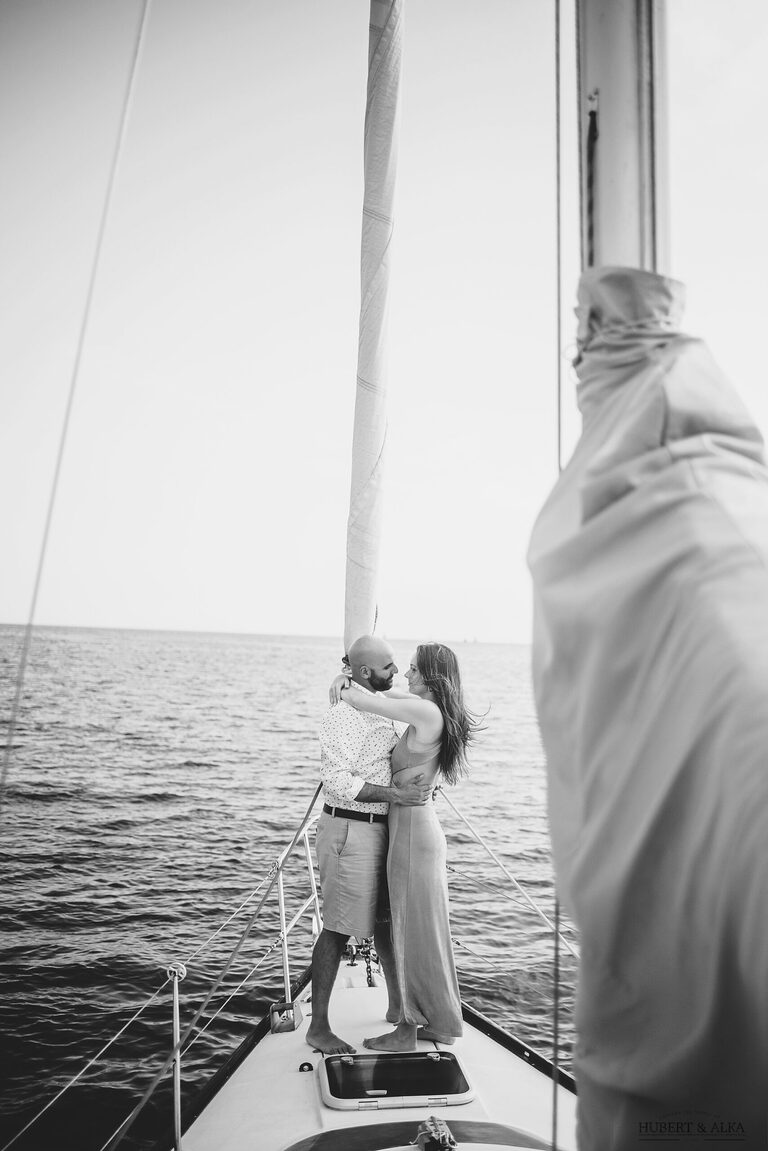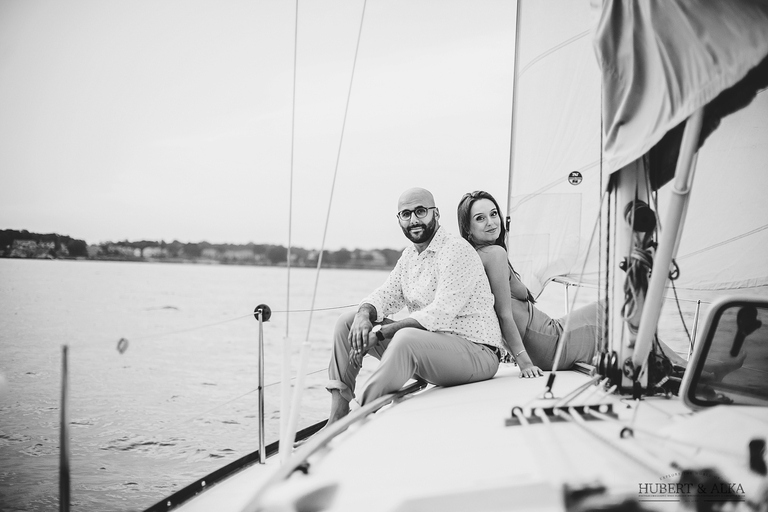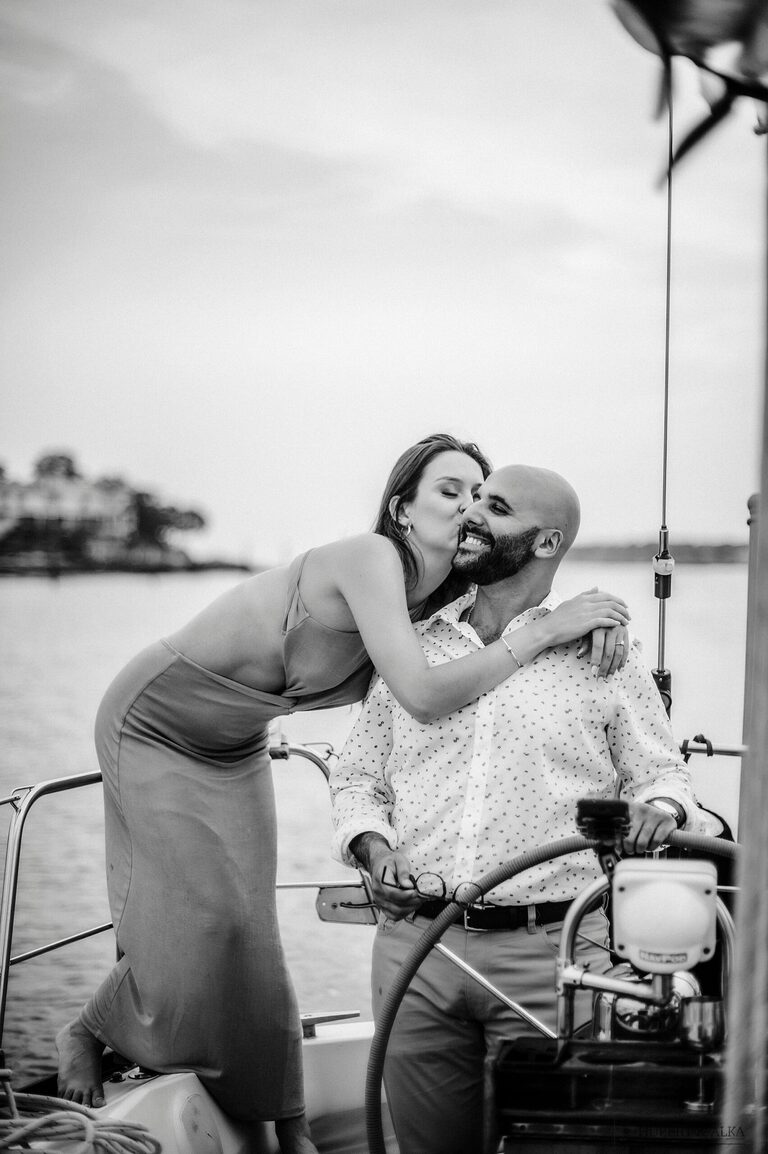 When a couple wants to incorporate both ice cream and a boatride in their engagement shoot, you sit back, get excited and let it all come together! Everything about Karissa and Mark's shoot was carefully planned to incorporate each of their favorites. From the sprinkles on the ice cream to the course of the boat, they thought about it all. And though it may have been one of the hottest days as they raced to finish their cones before they melted, it couldn't have been a more fitting choice to commemorate their engagement along with the hot weather.
Once we got out on the water, it was calm, breezy while the sun drifted off. There is something about being on the water that is incredibly relaxing. Karissa and Mark were gracious with our requests, moving around as we requested while the boat swayed and turned. The light was gorgeous! Every second of it was perfect, and we couldn't get enough of it!
Karissa and Mark – we hope you love these teasers as much as we do! We can't wait to do this all over again next year!
Connecticut Shoreline Engagement Session – Karissa and Mark – Instagram.com/hubertkopec/ and Facebook.com/hkphotography.ct