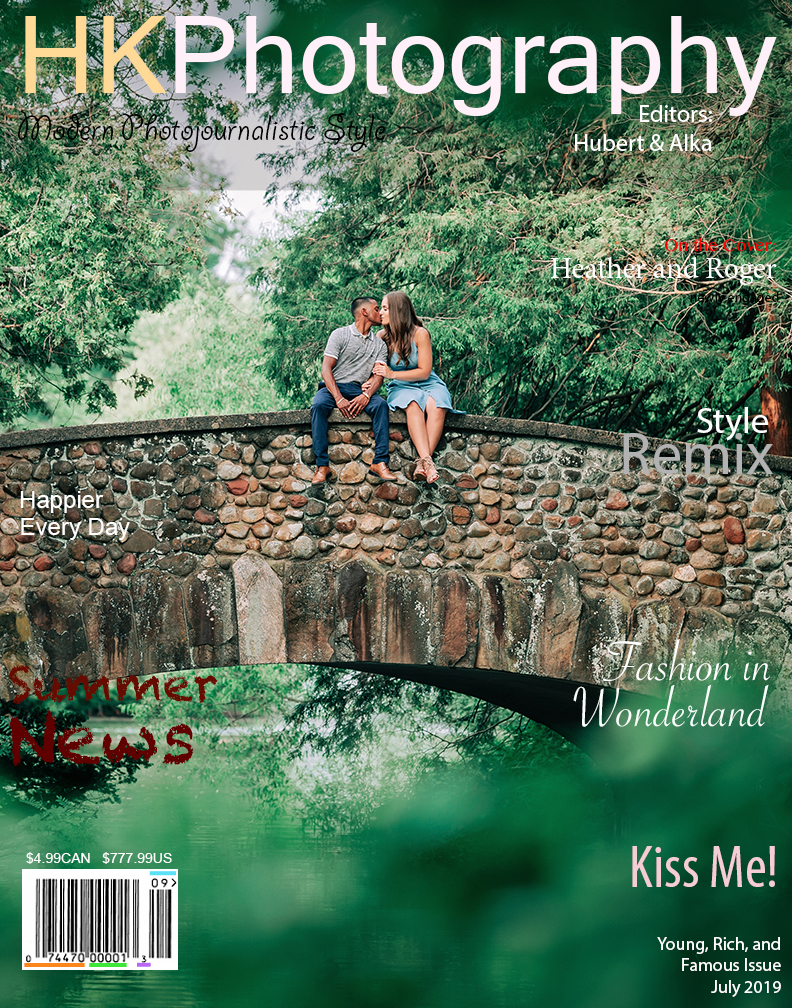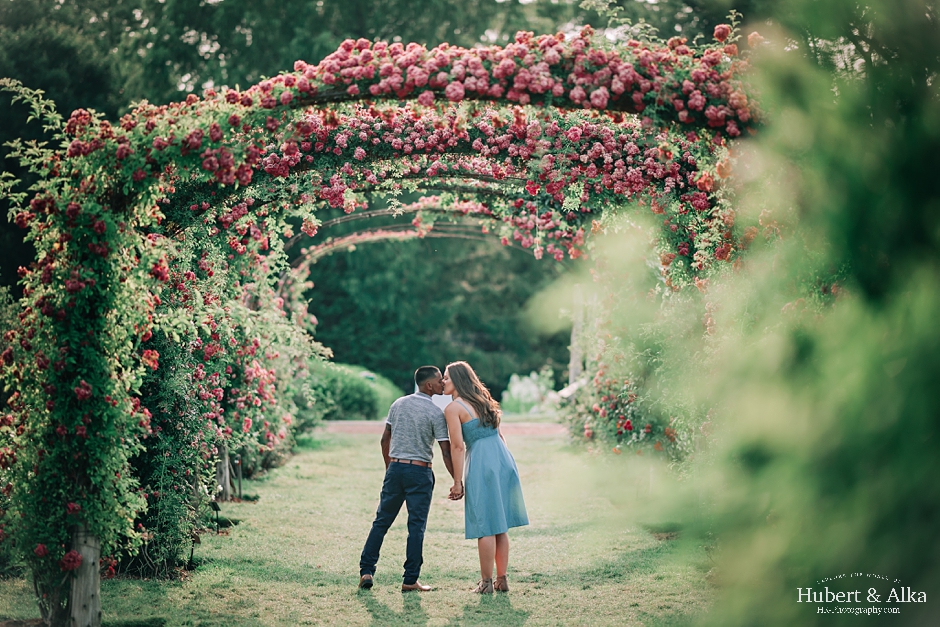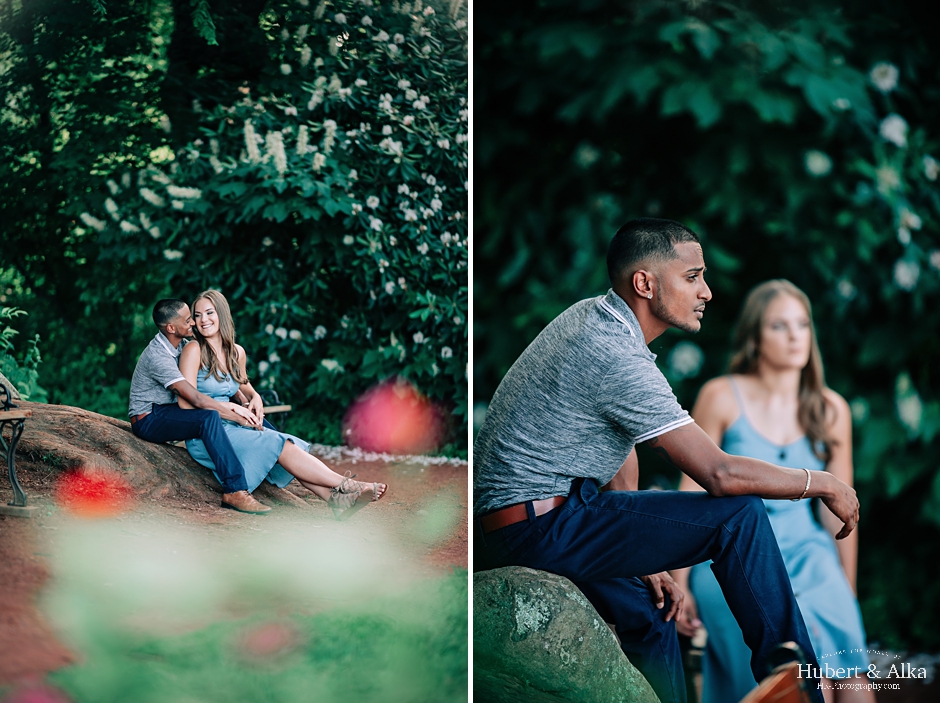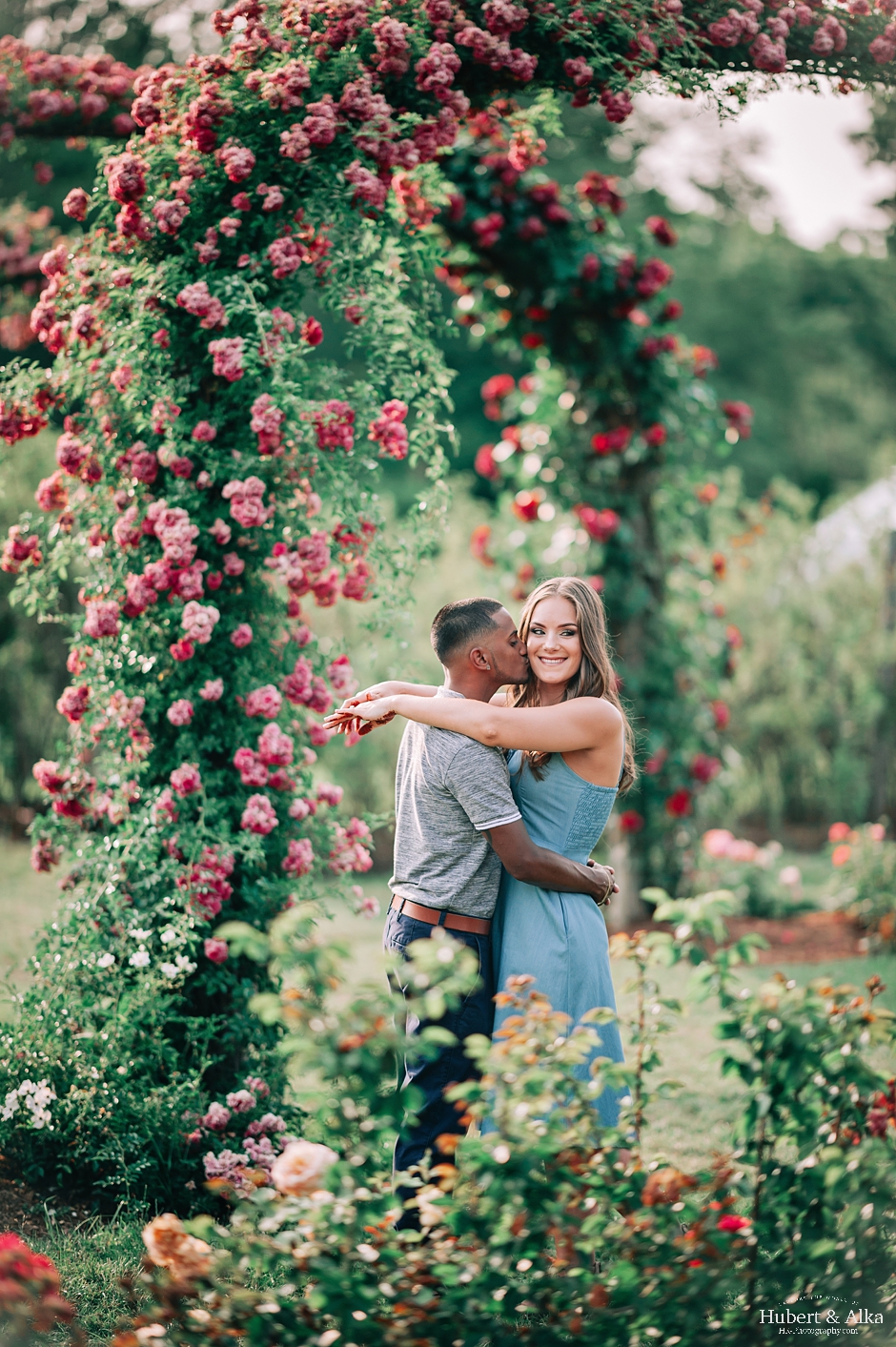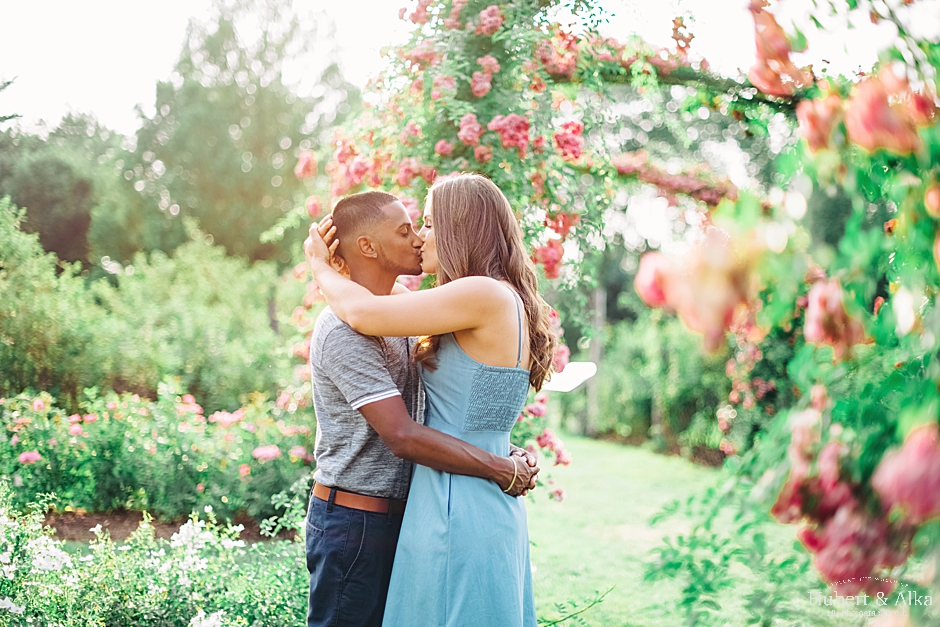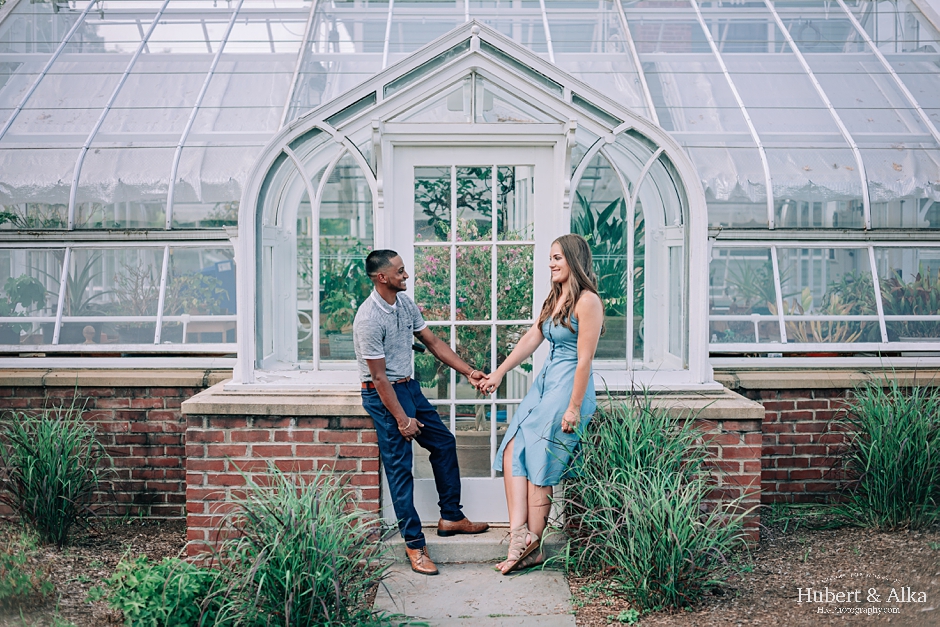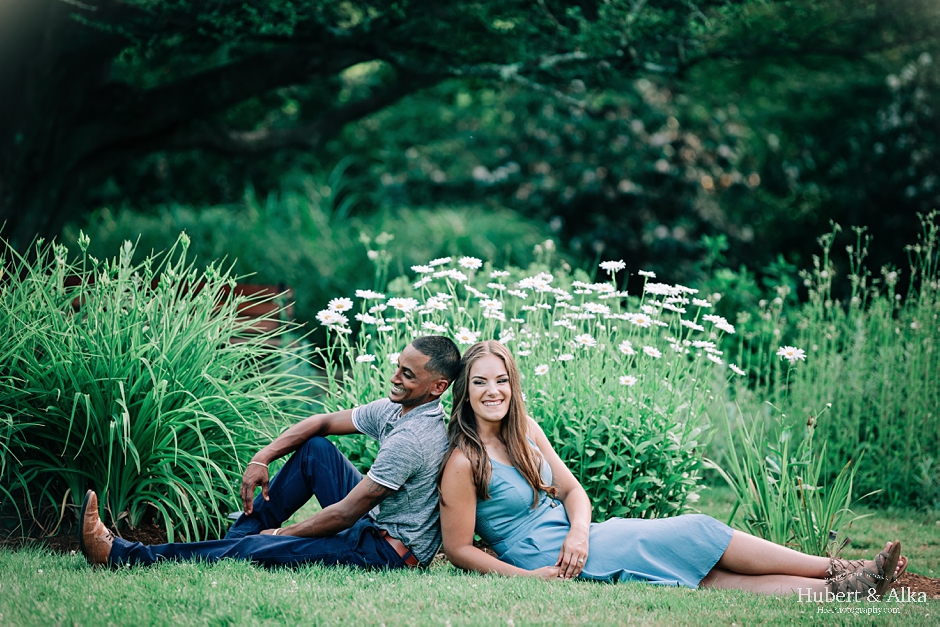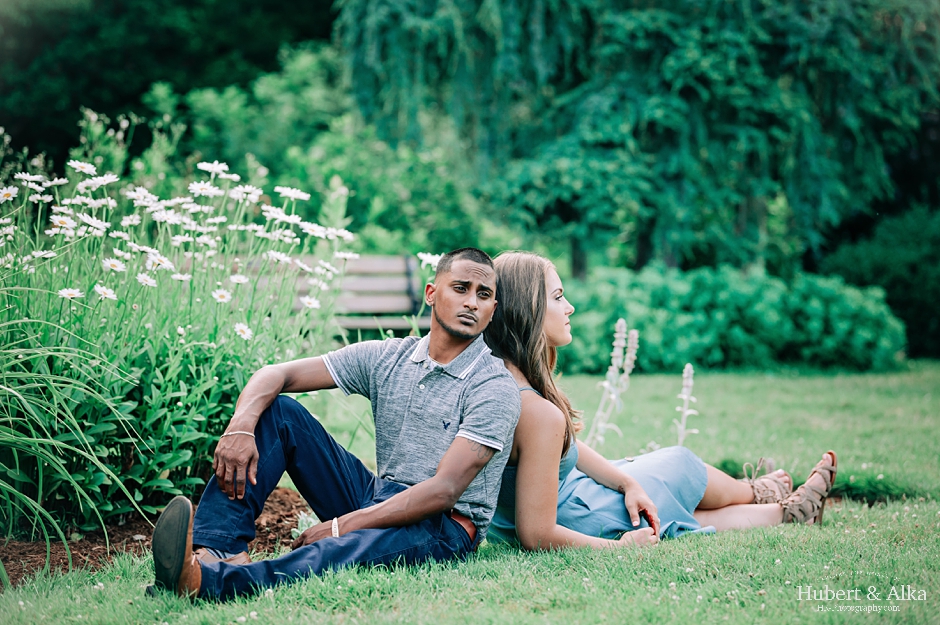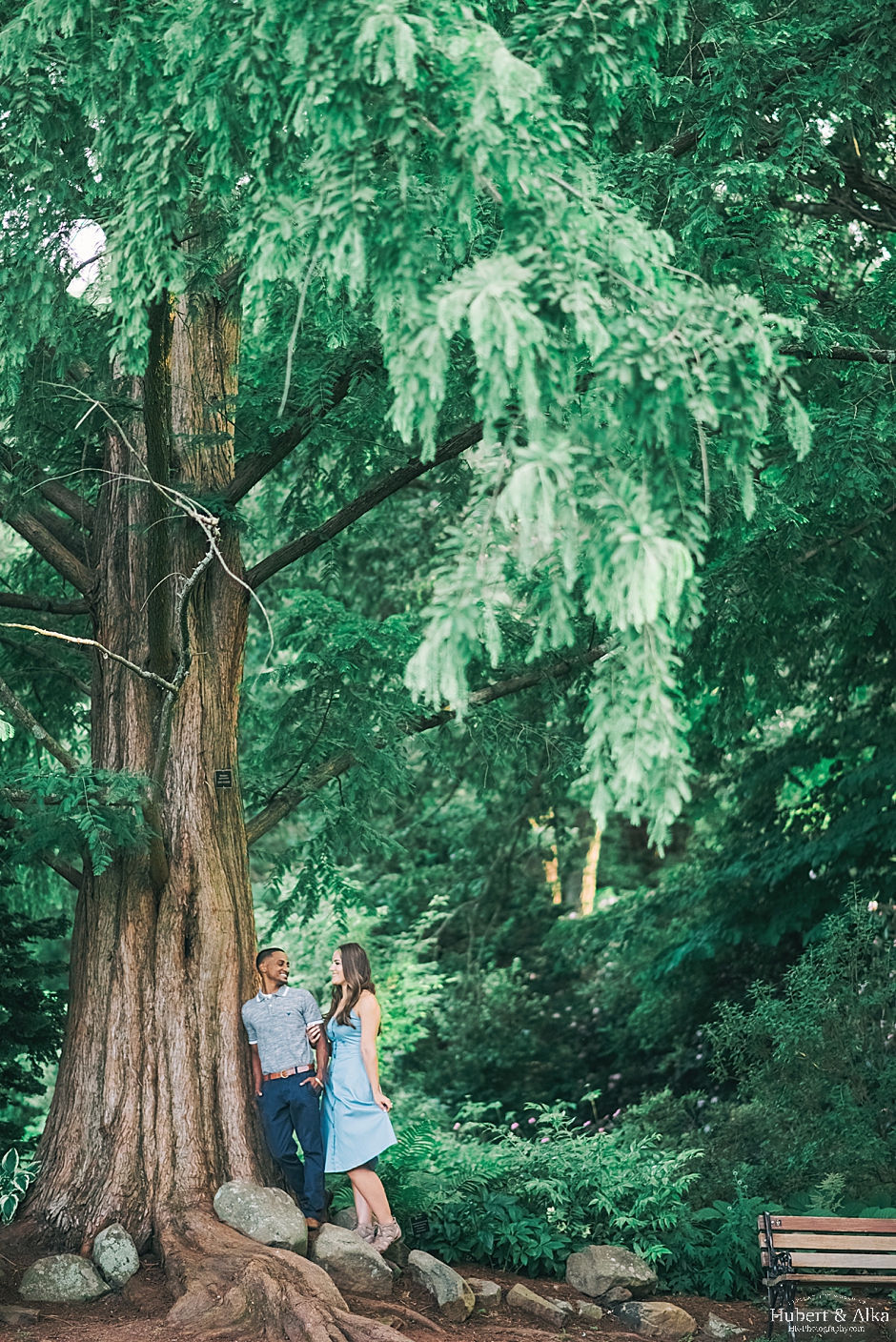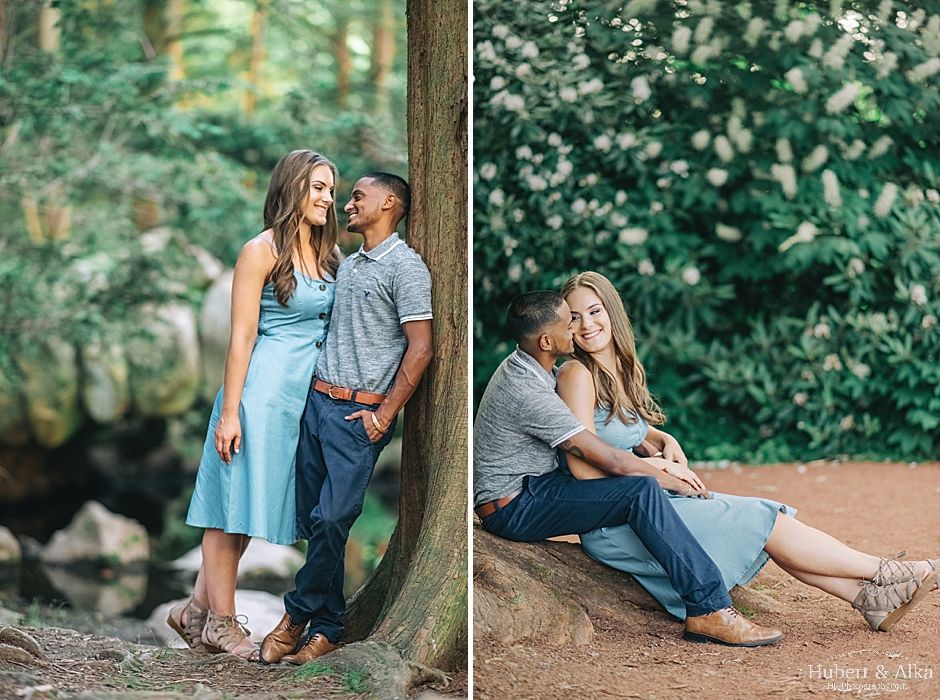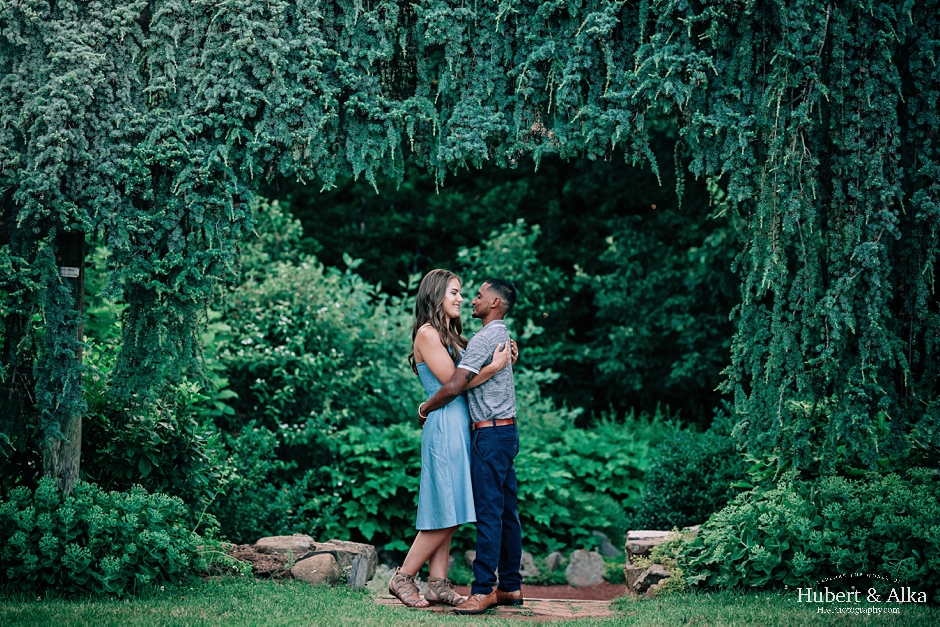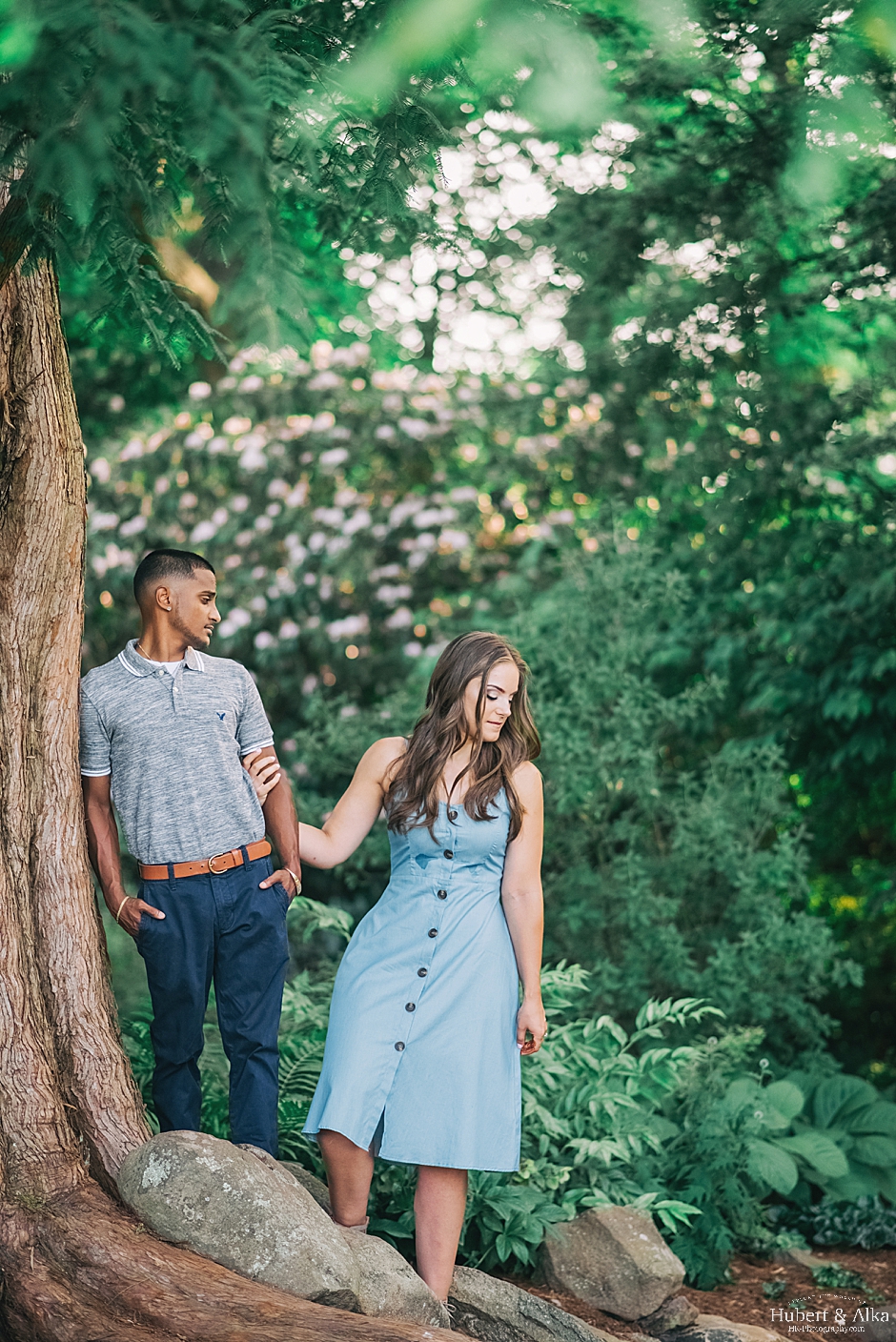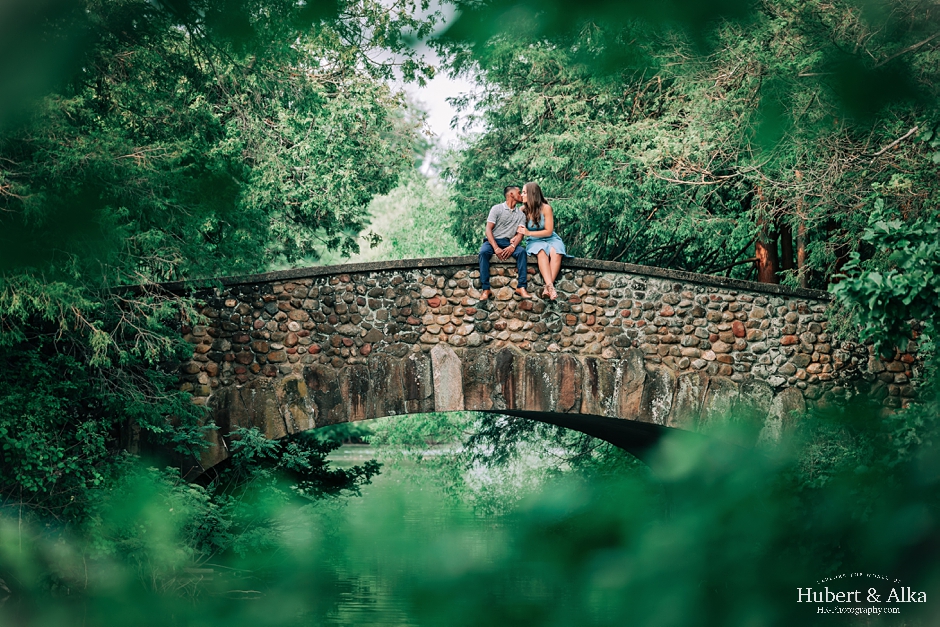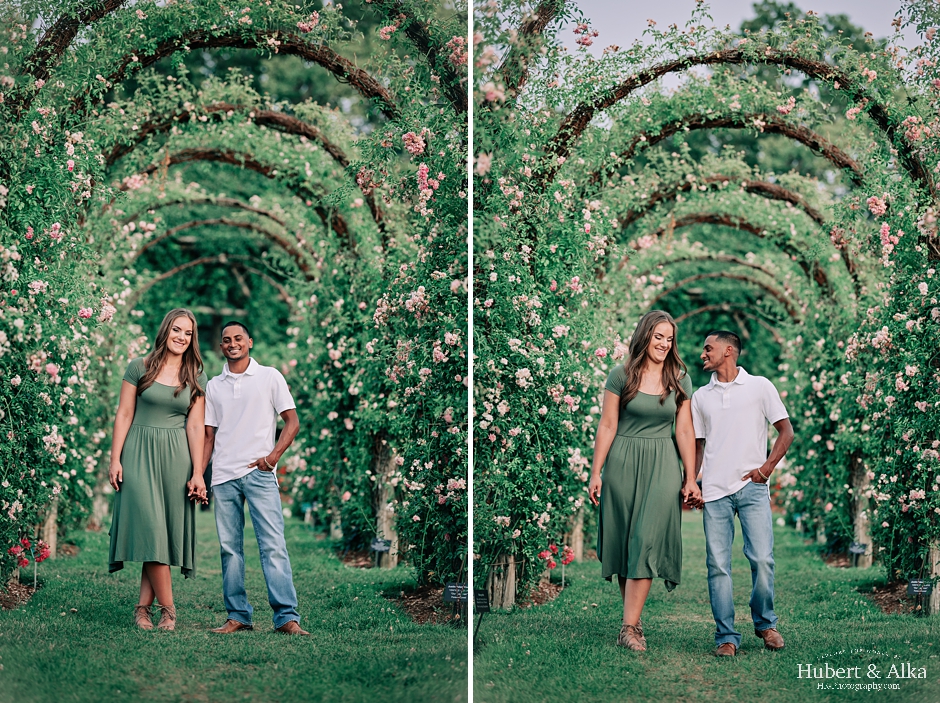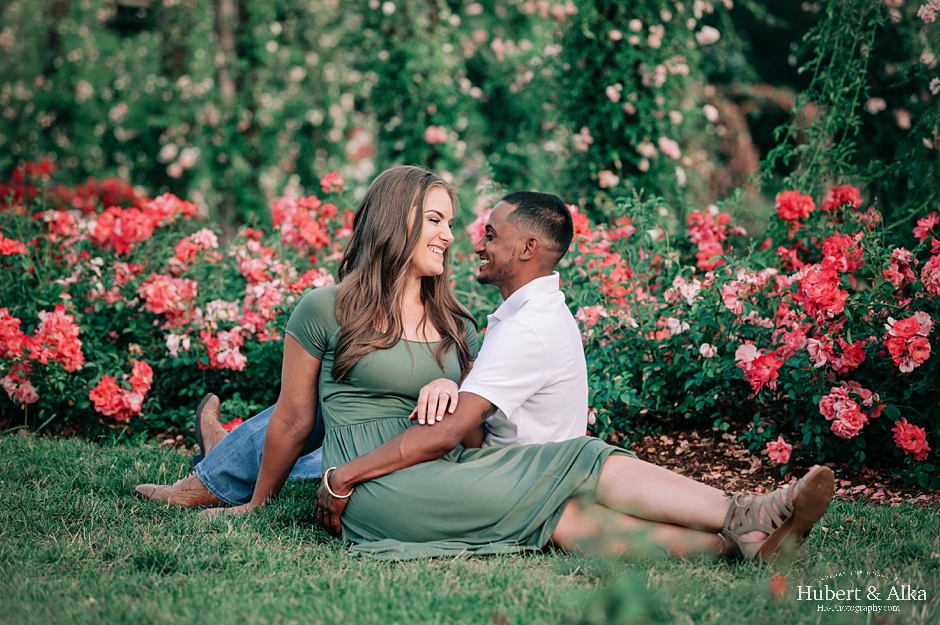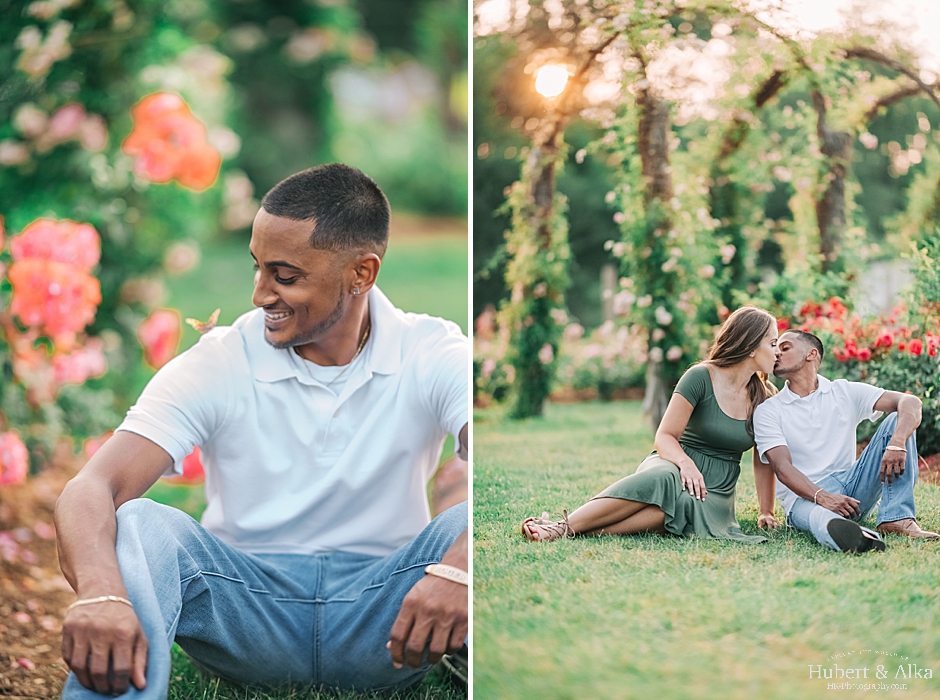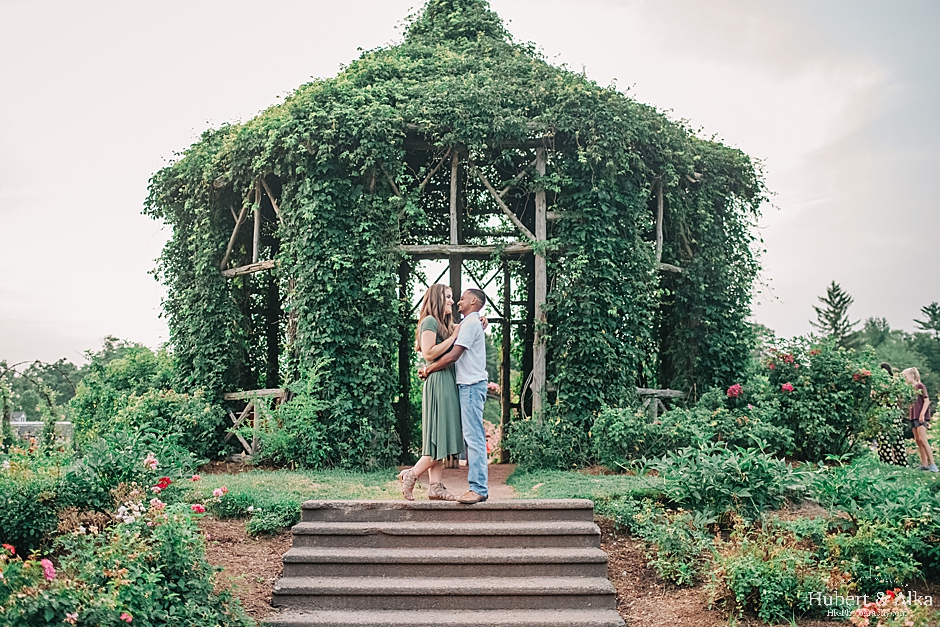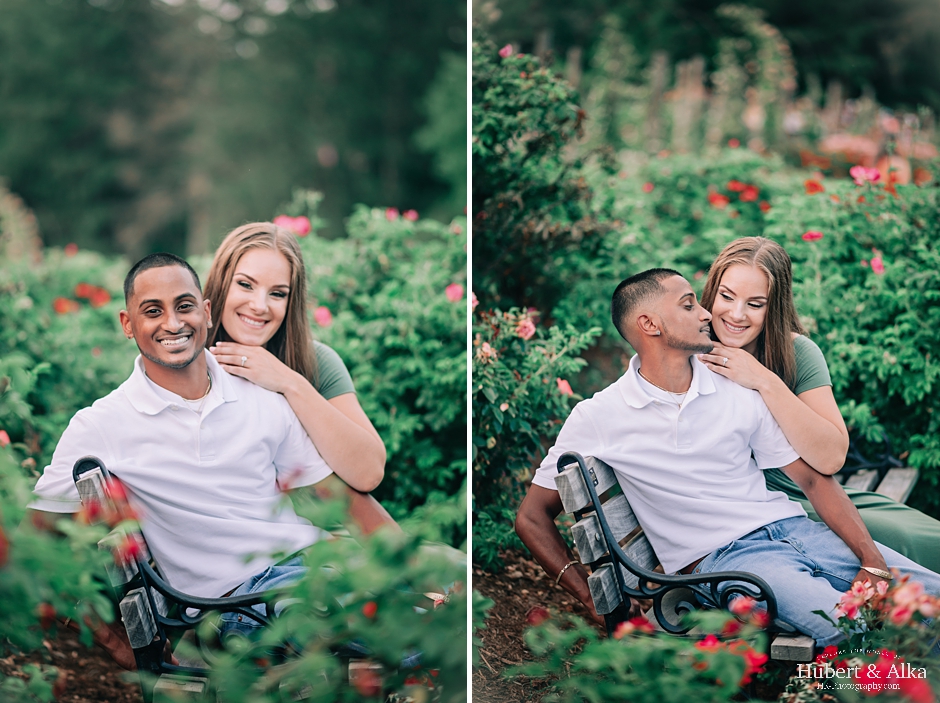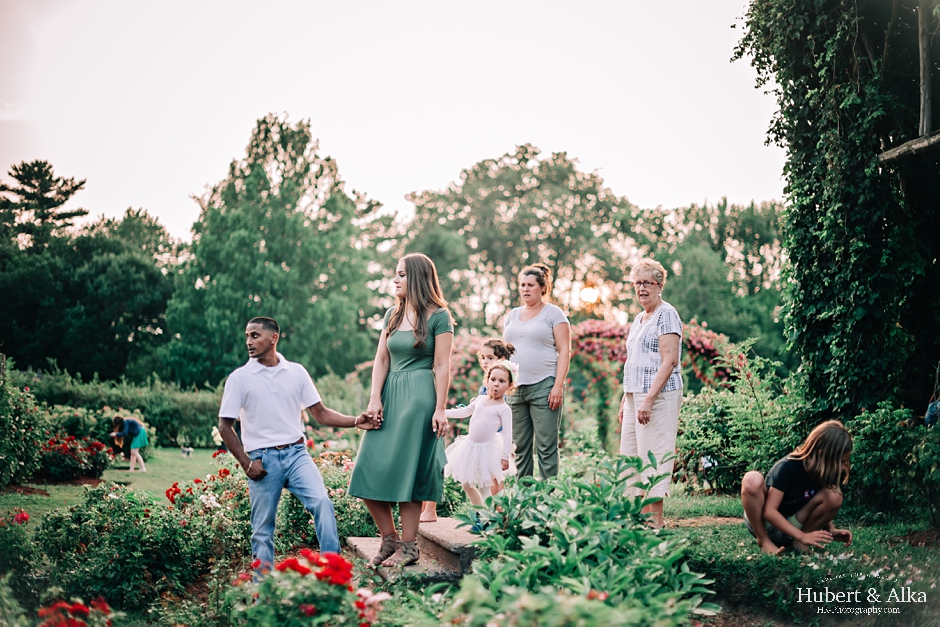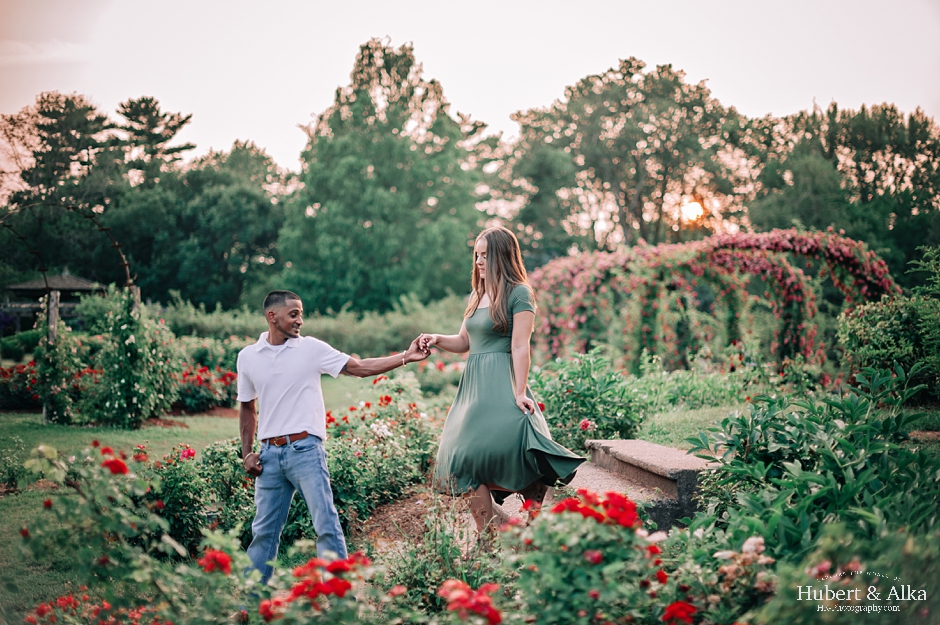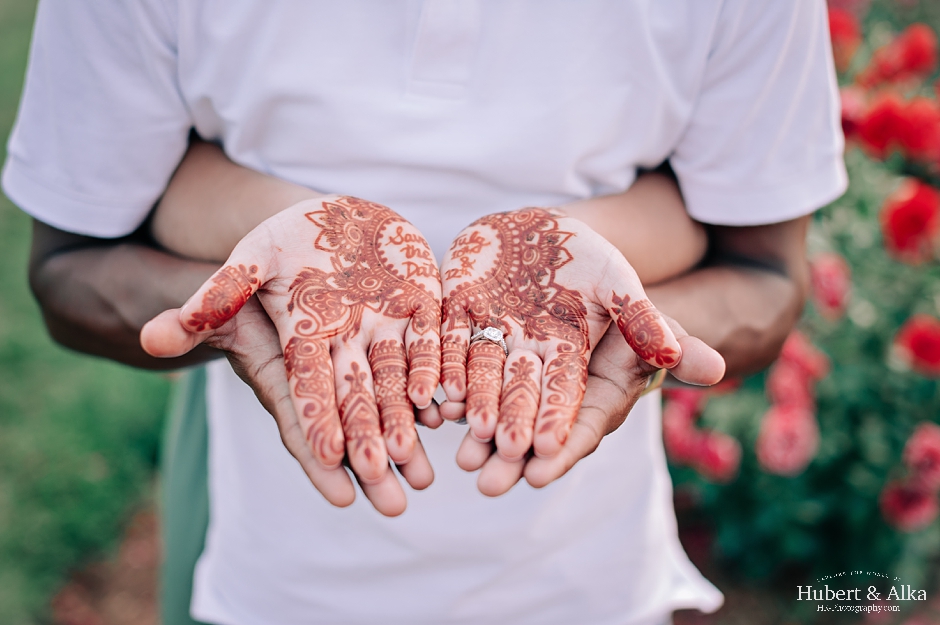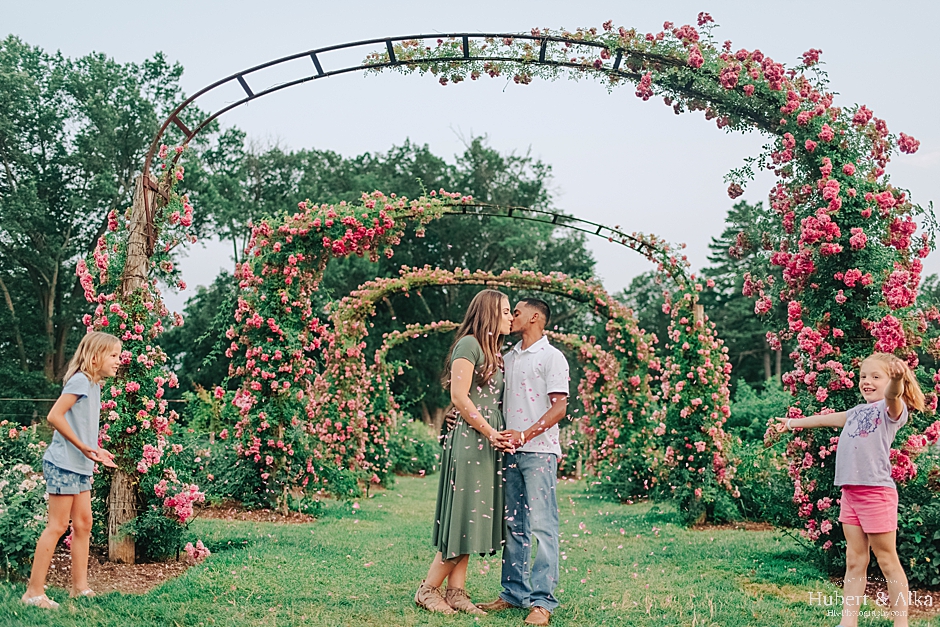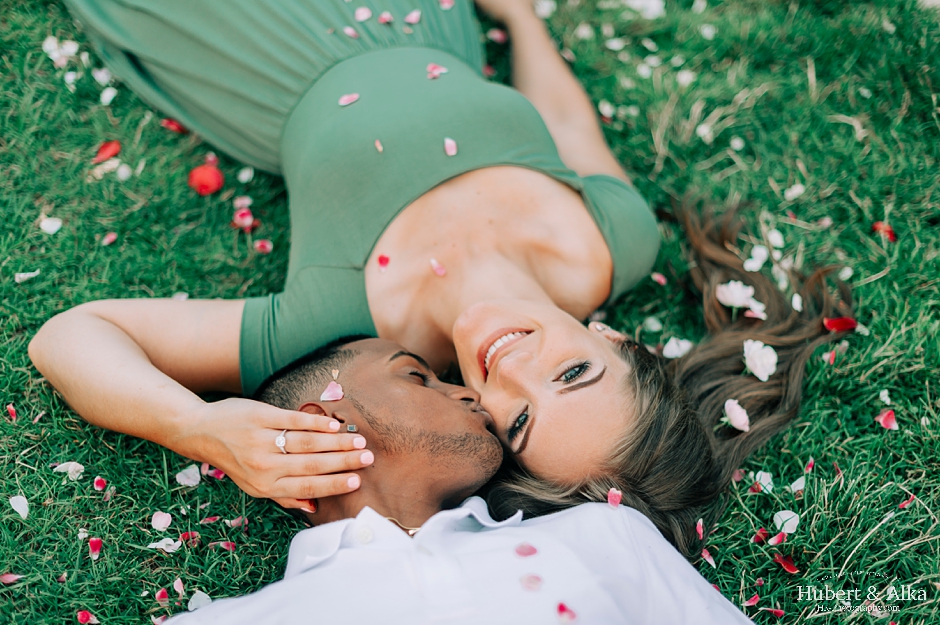 Sometimes the best shoots are the ones where you walk in experiencing the unexpected. Looking at Heather and Roger's engagement shoot pics, you'd think we lucked out with one of those rare days where Elizabeth Rose park was completely deserted. That, or scampered at sunlight to get a people-free setting. Keep scrolling and you'll see a small dose of reality in between the shots!
We walked into a full blown concert happening on the lawns! Though we knew it was going to happen, the sheer number of people blew us away initially. And then we all laughed and ran with it. It was energetic (who gets to have a crowd serenade in the background as they get to practice their first dance moves???), lively, and full of big laughs. We loved how unperturbed Roger and Heather were of everyone around them and the ease they had to just go with the flow. It was absolutely stunning in the gardens and these guys just lit everything up times ten. We especially loved Heather's mehndi design and the way she'd laugh when Roger cracked a joke. They're both fun loving and easy to talk to. The entire time we felt as though we were hanging out with some past friends catching up on wedding planning and details!
They're tying the knot next July in a two day celebration that we can't wait to capture. It's going to be spectacular and this shoot was only an intro to the festivities. We can't wait!
Elizabeth Rose Park Engagement Session in West Hartford | Heather and Roger – Instagram.com/hubertkopec/ and Facebook.com/hkphotography.ct