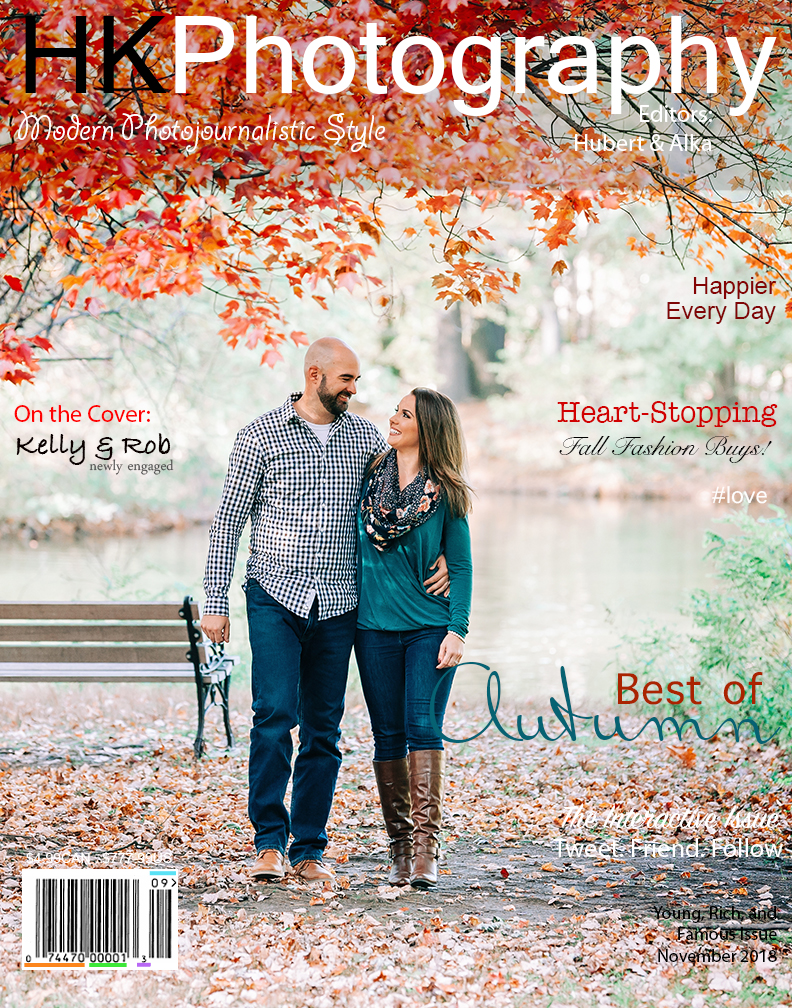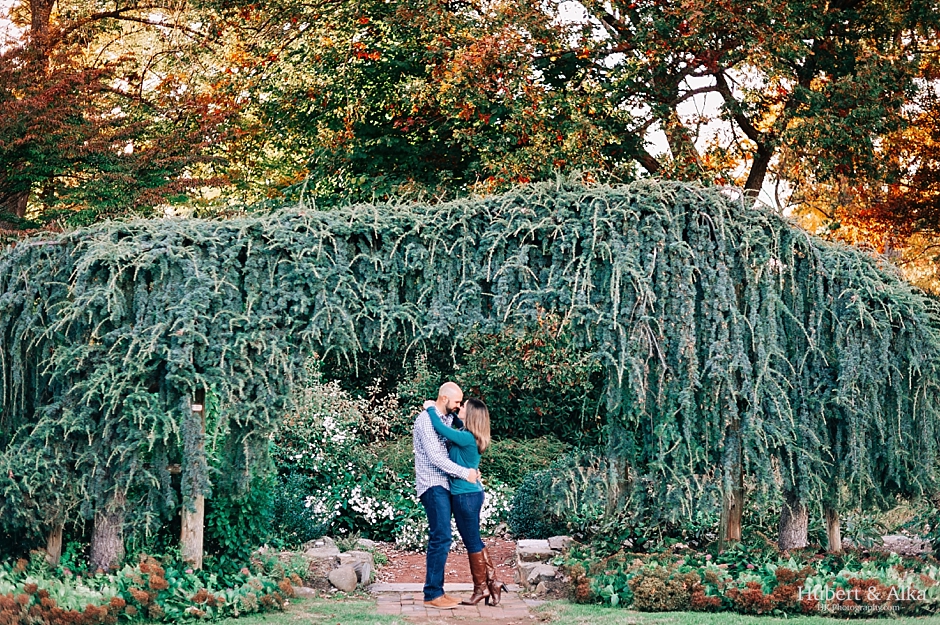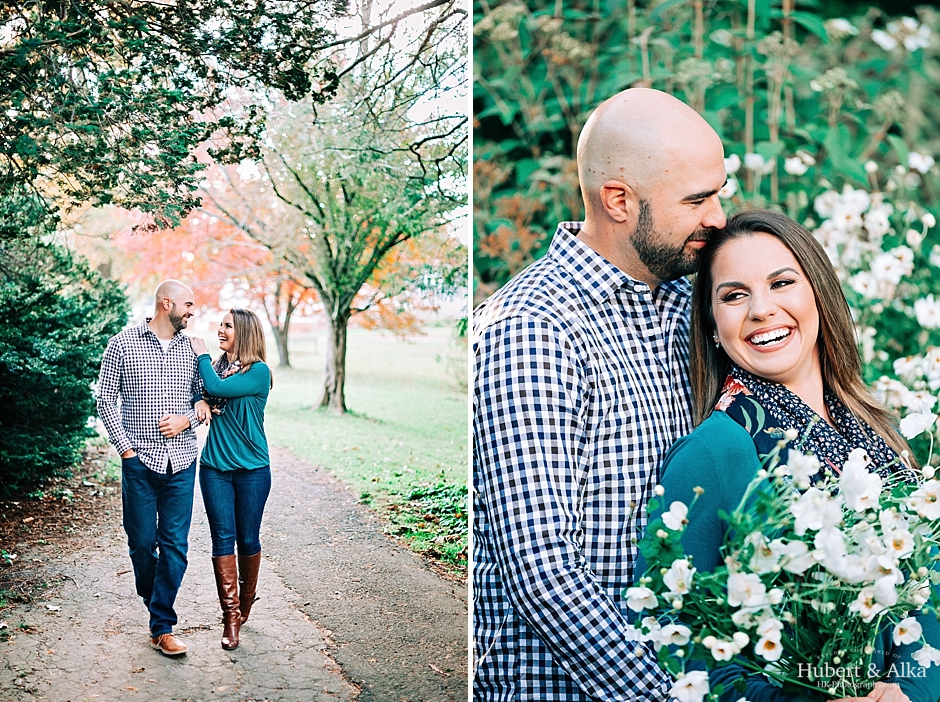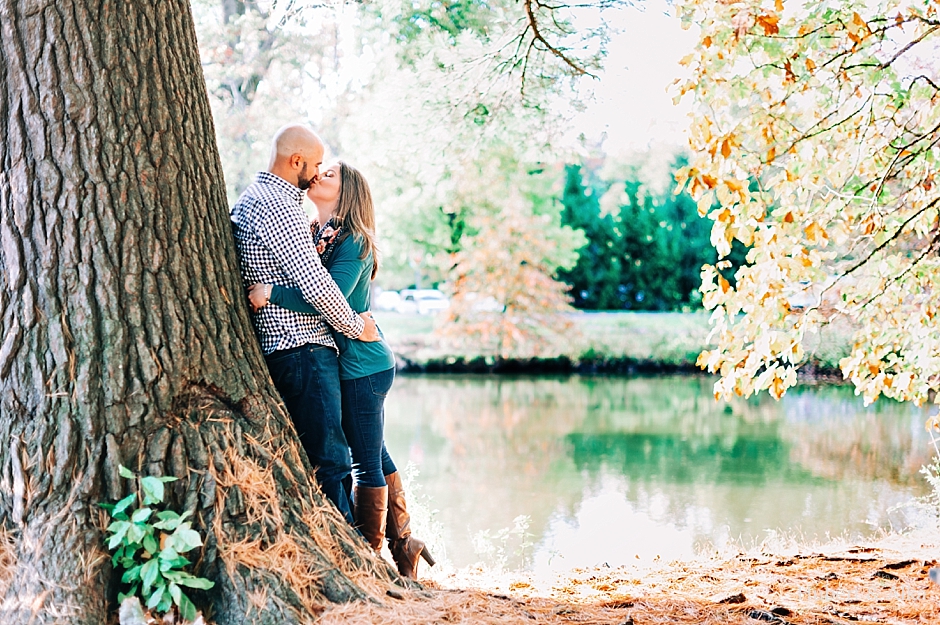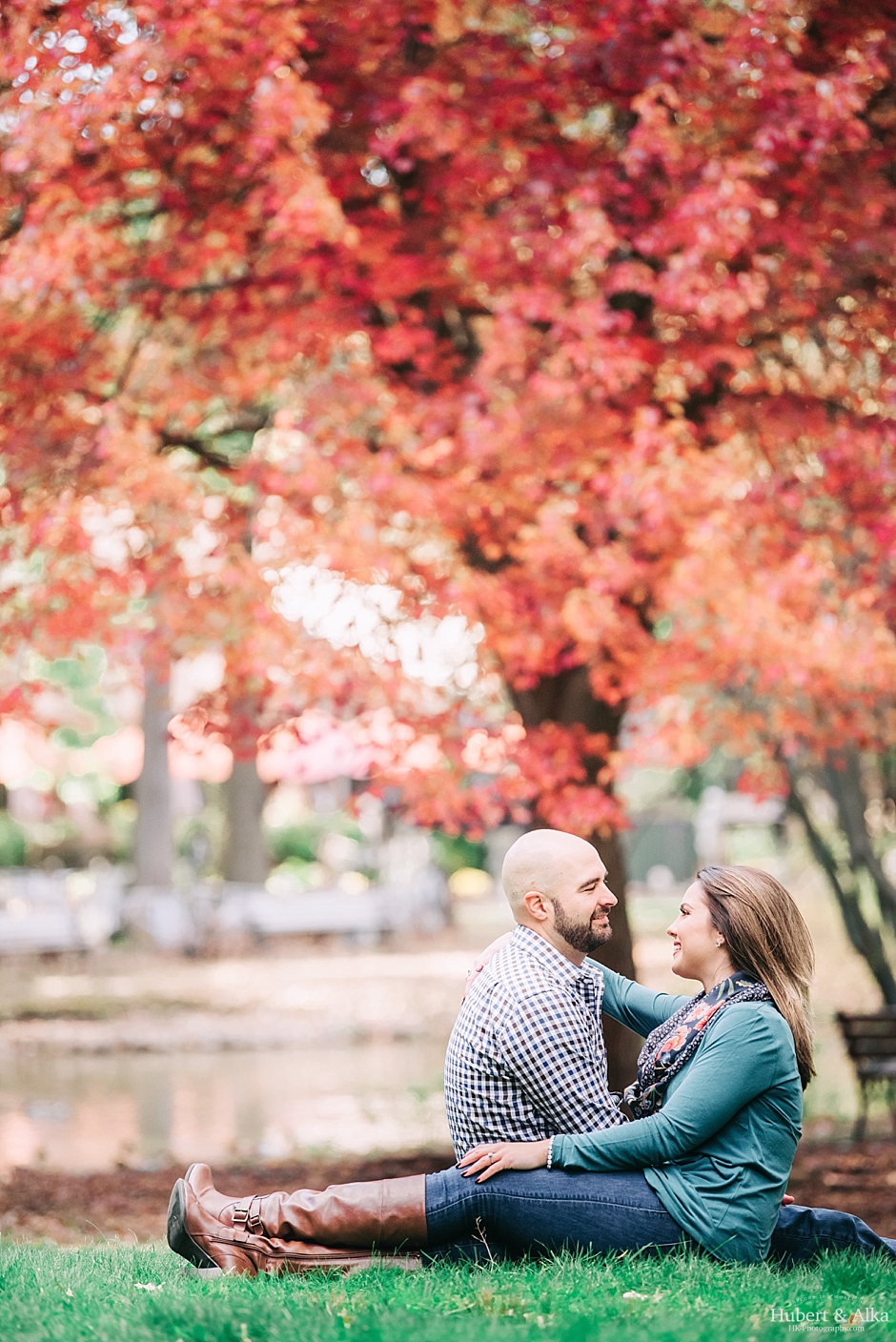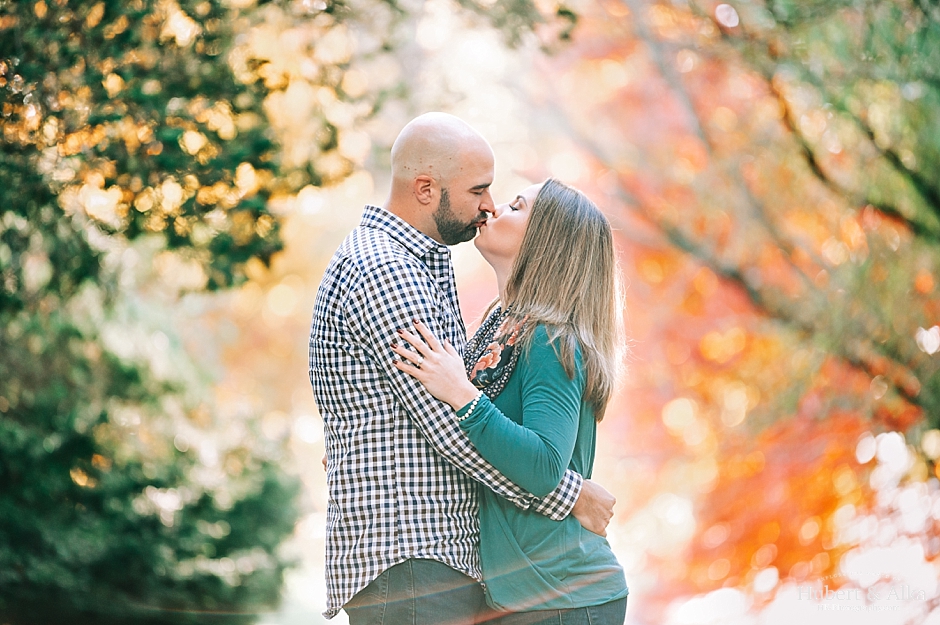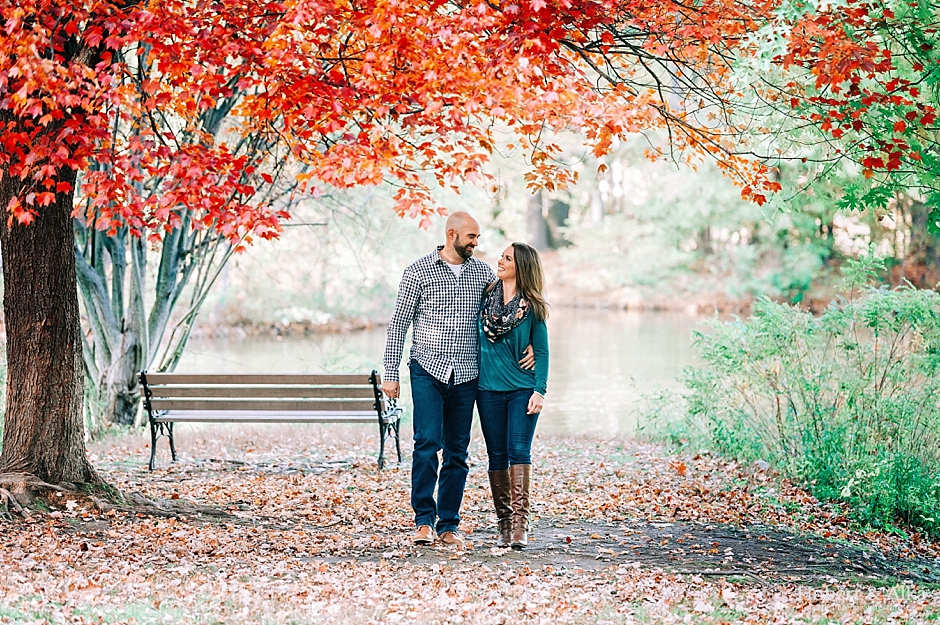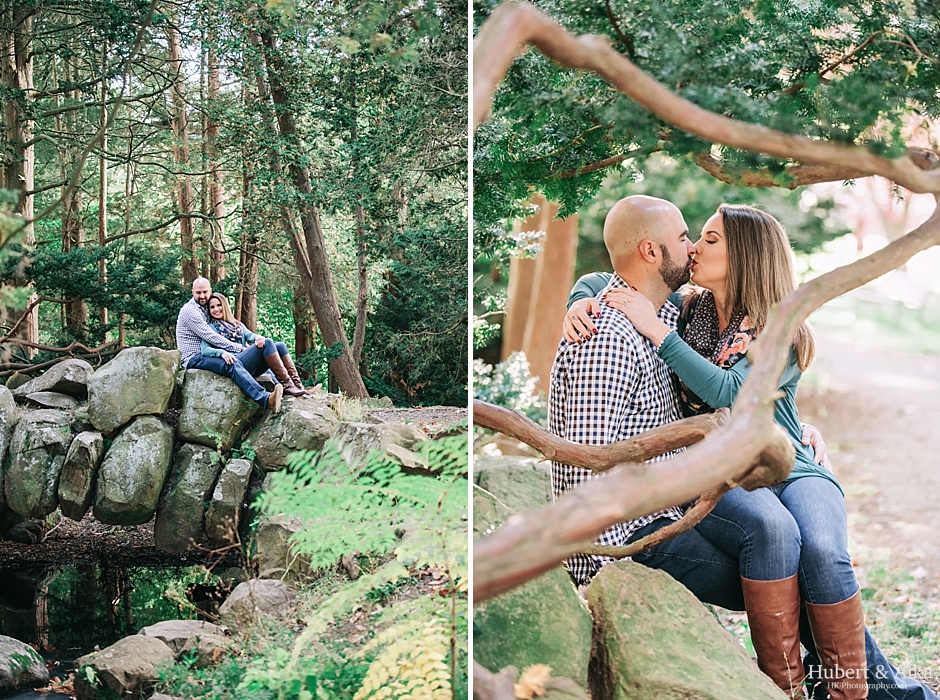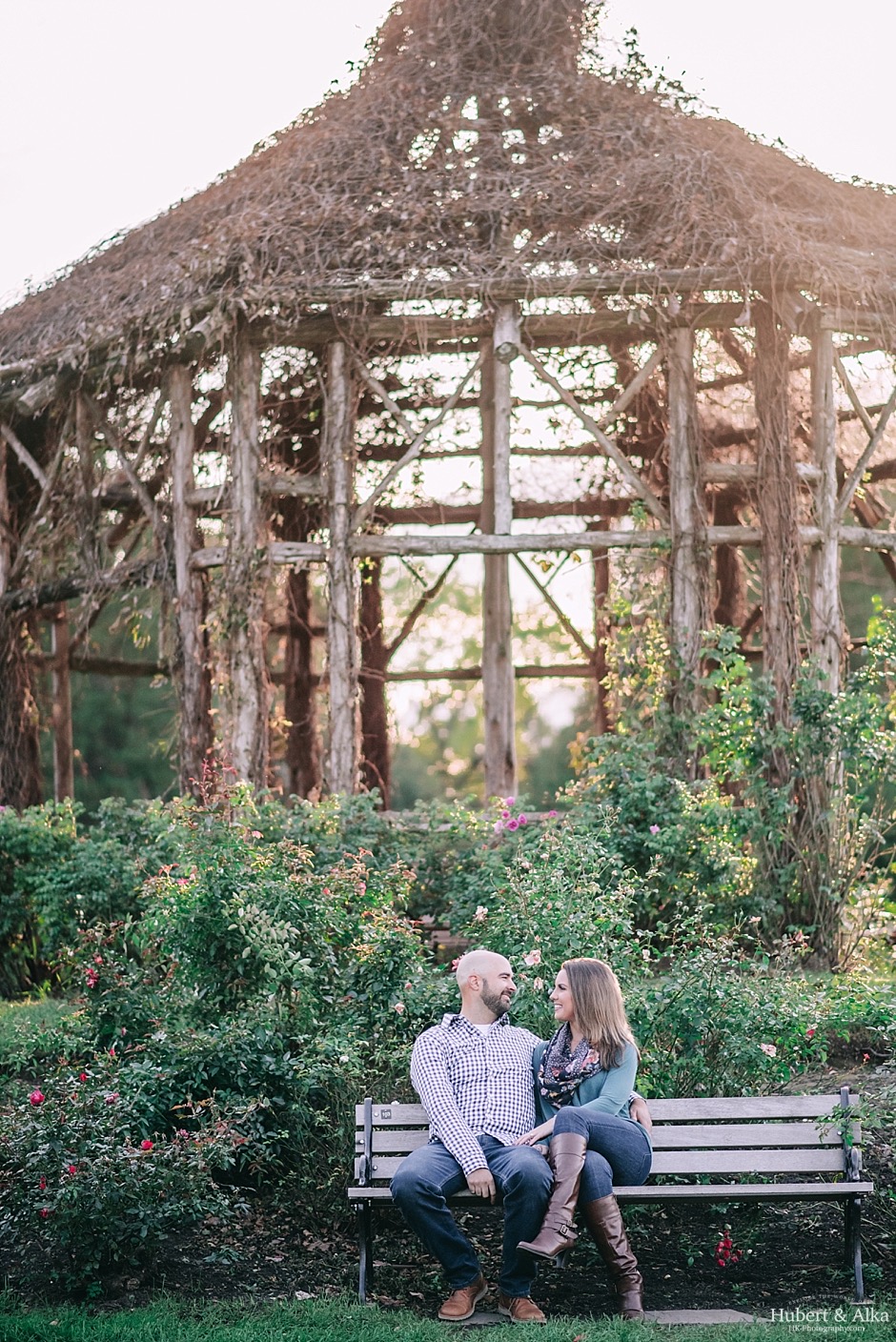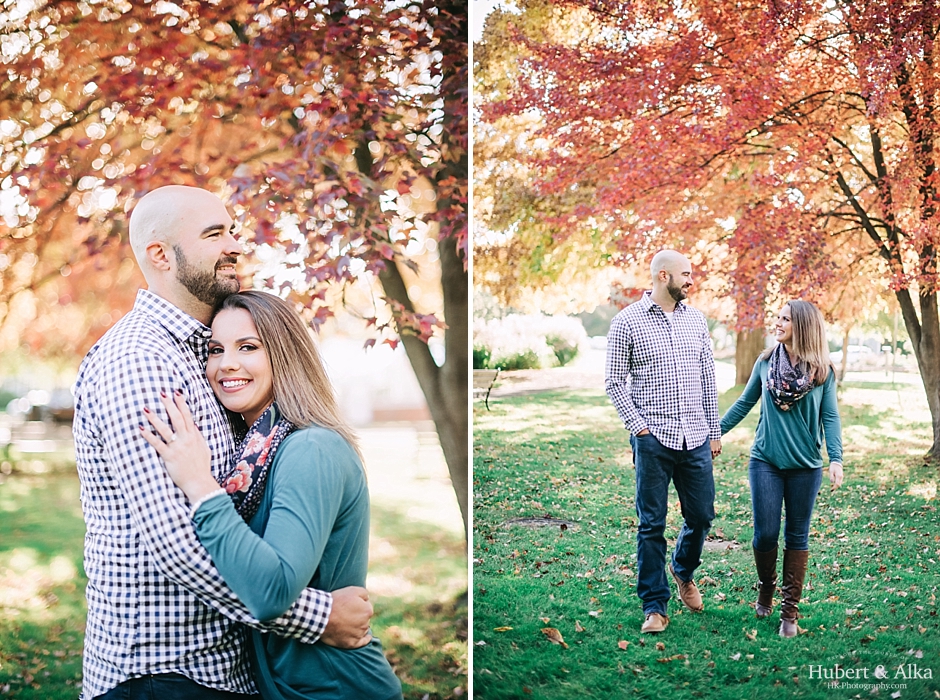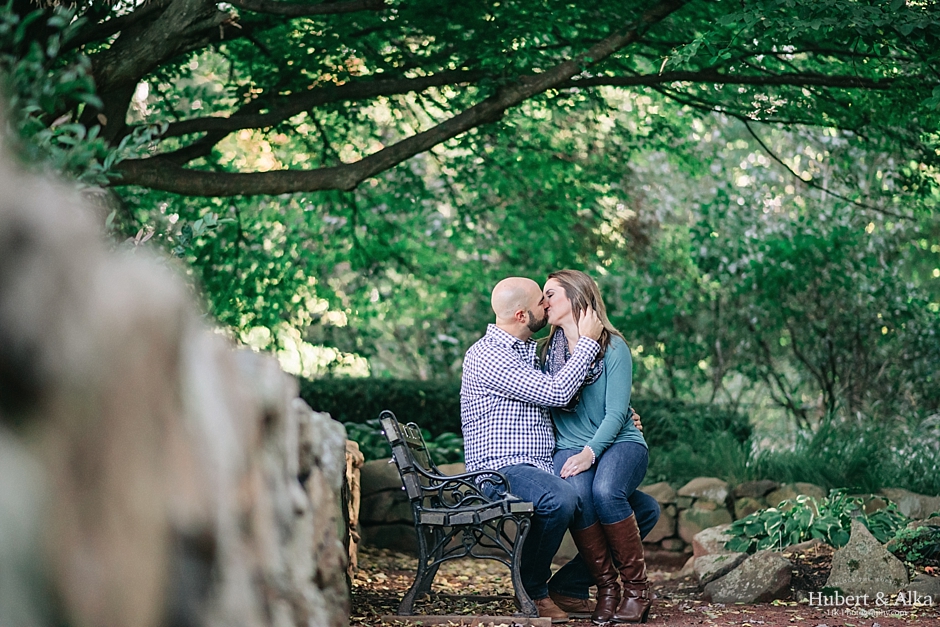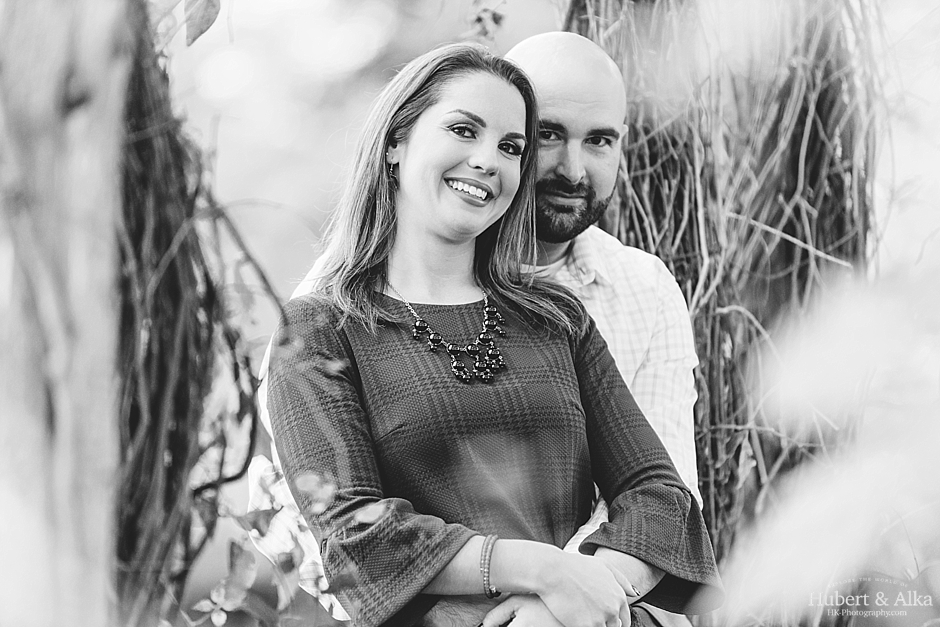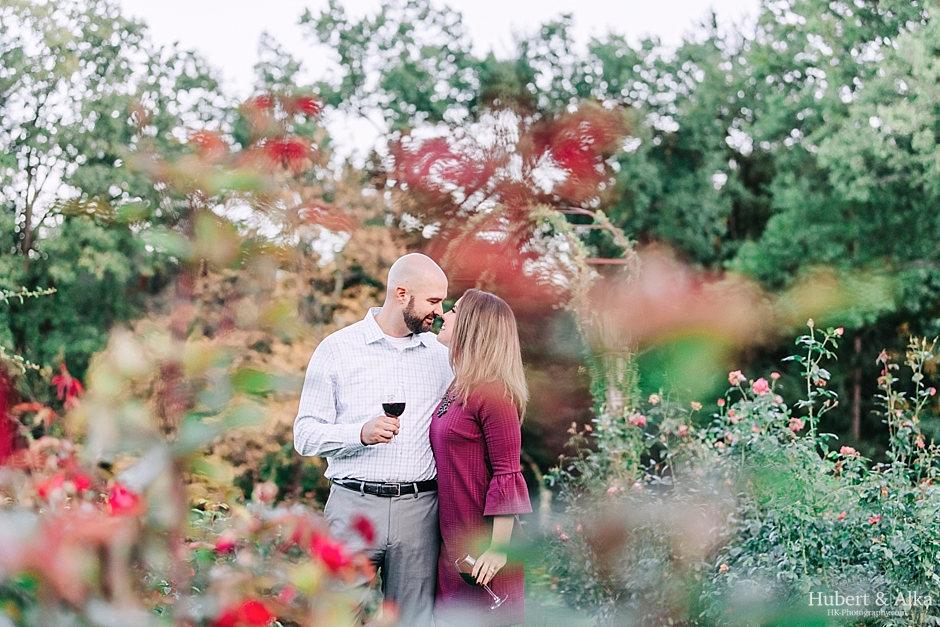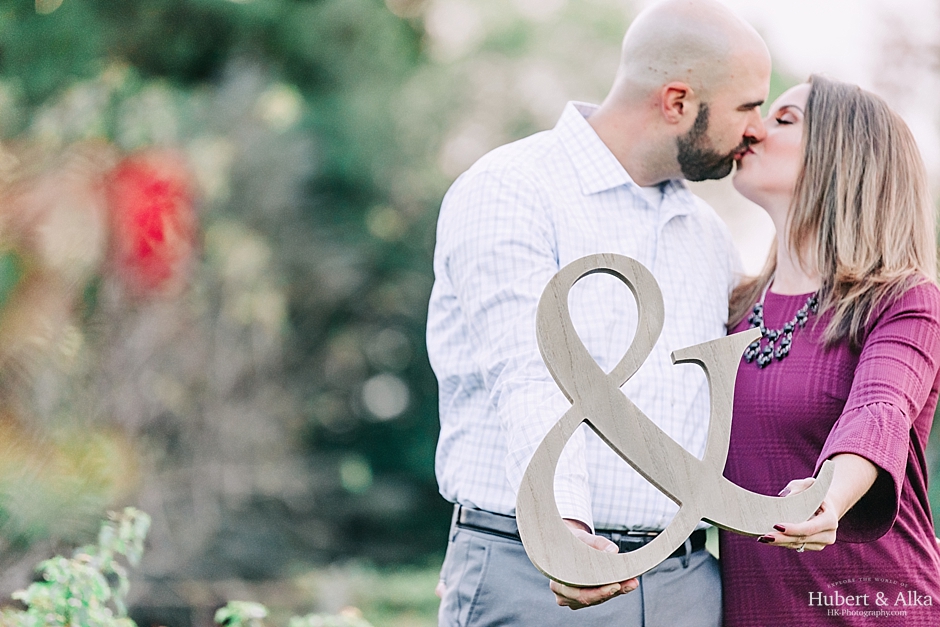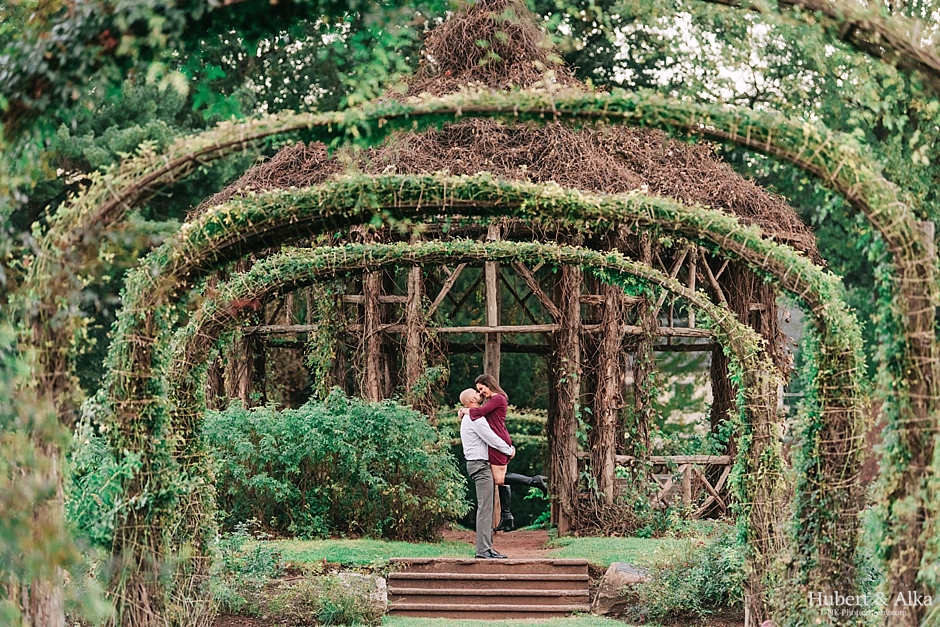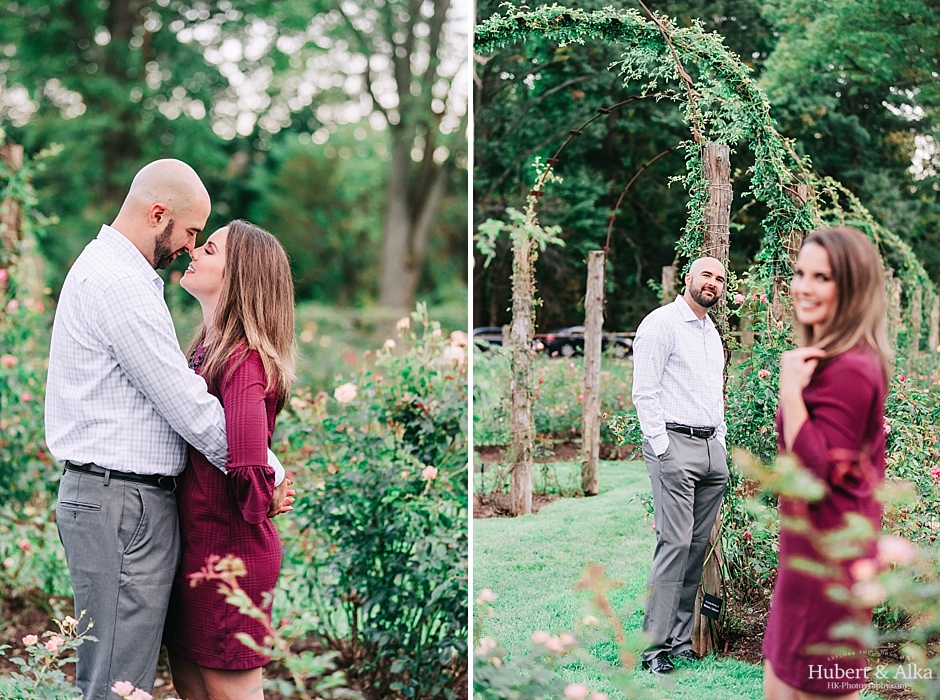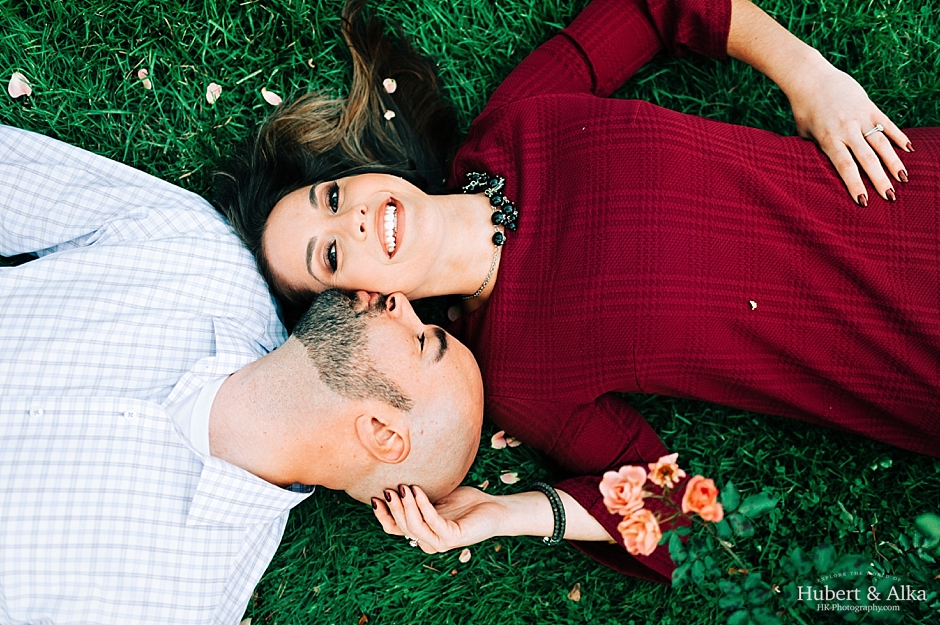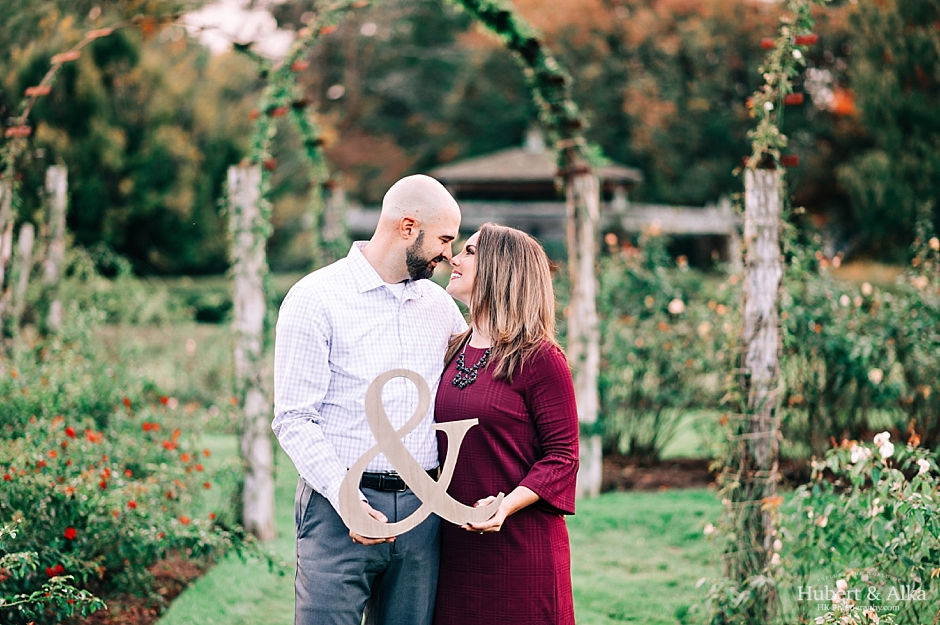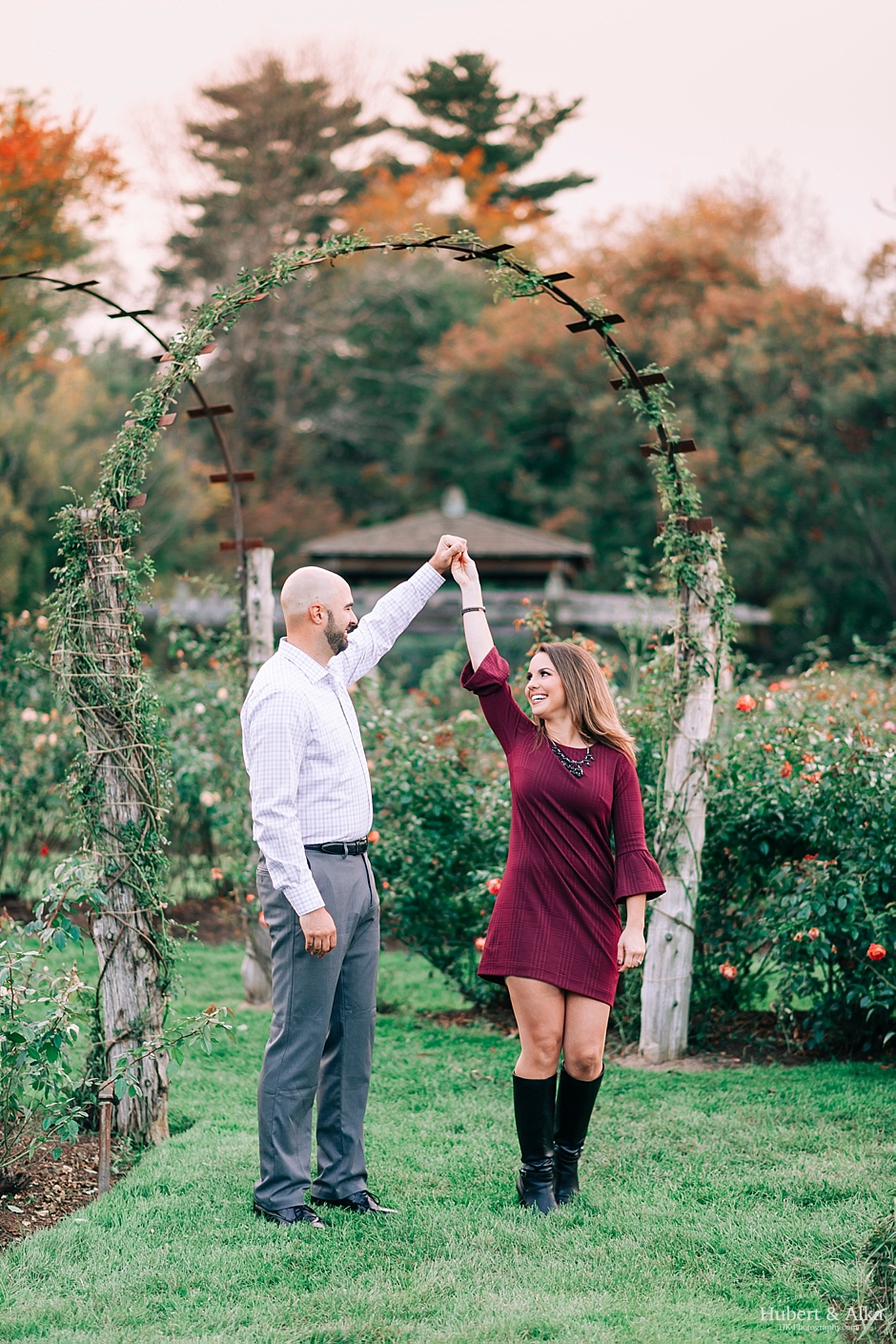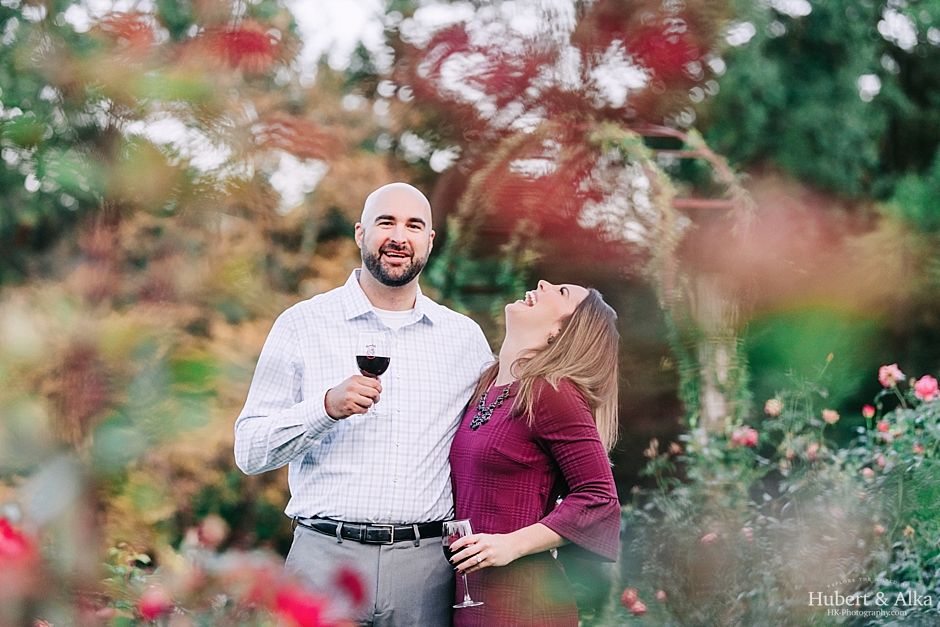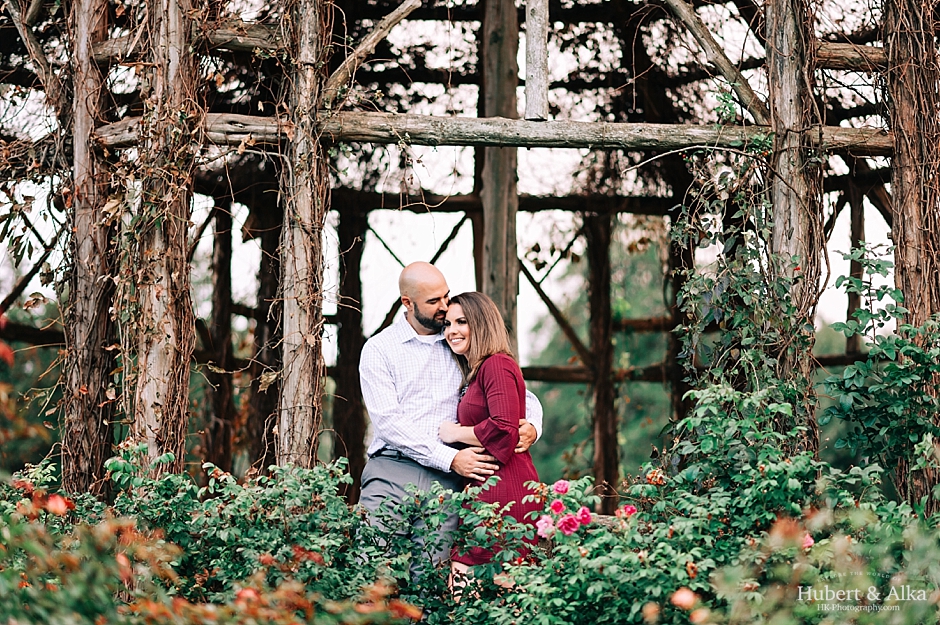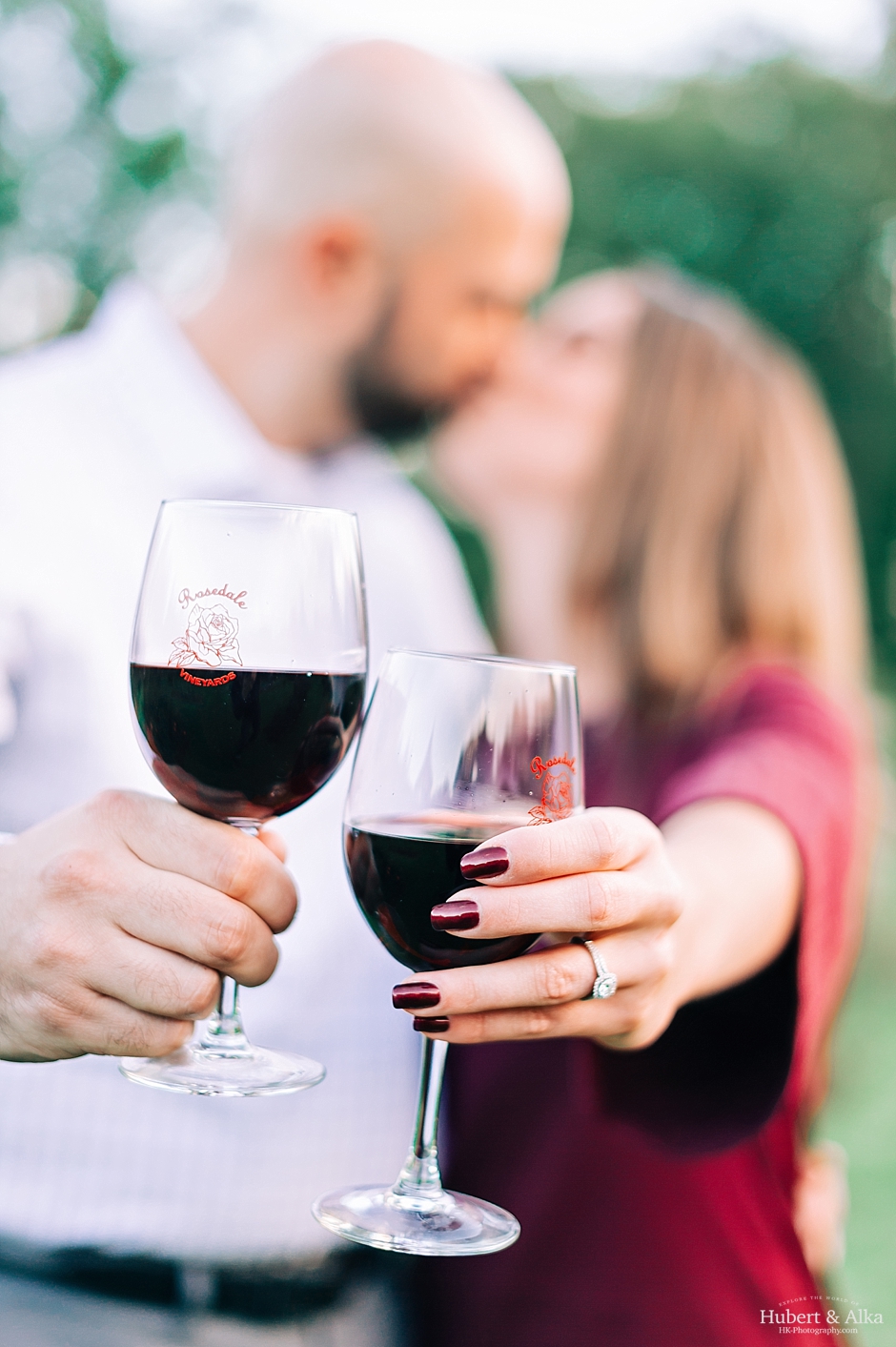 When we arrived at Elizabeth Rose Park, we were wondering what the state of roses might be given the recent cold spell, but within minutes of walking around, we realized roses or no roses, we were in for one of the most beautiful foliage scenes we've seen in years. The weather was beautiful, the sunlight literally glittered, and Kelly and Rob just melded right into it. It was any photographers's dream!
Kelly and Rob were super laid back and entrusting, going along with it all and kicking into full gear once the golden hour set in. We enjoyed exploring some new nooks within the park, let the light guide our way. Kelly had lost her voice the day before, but that didn't hinder our conversation. We chatted up a storm talking about everyday life, work life, and everything in between. Their laughter, the way they love each other and how much fun we had all foretold of how amazing the shoot was. And beautiful it was!
We are super excited about their celebration next fall – it's going to be an incredible day!
Hartford CT Rose Garden Engagement Session – Kelly and Rob – Instagram.com/hubertkopec/ and Facebook.com/hkphotography.ct