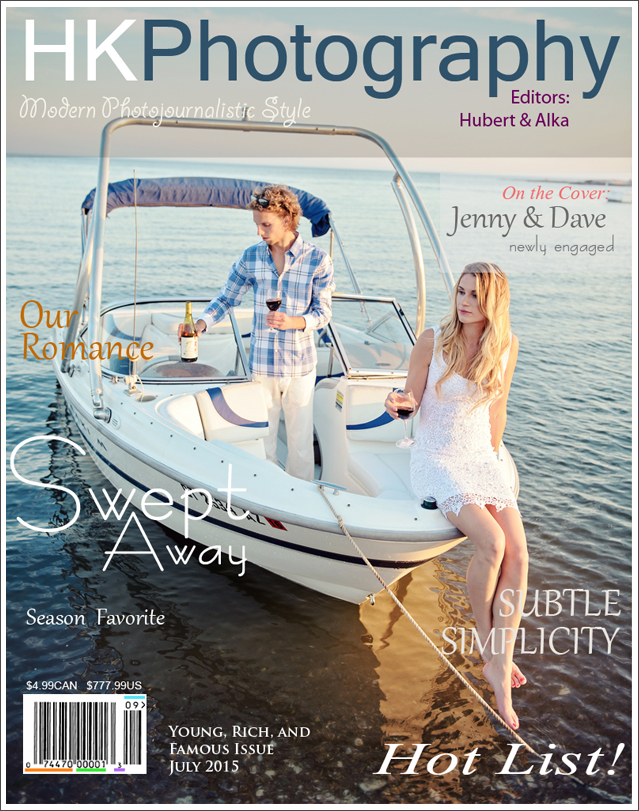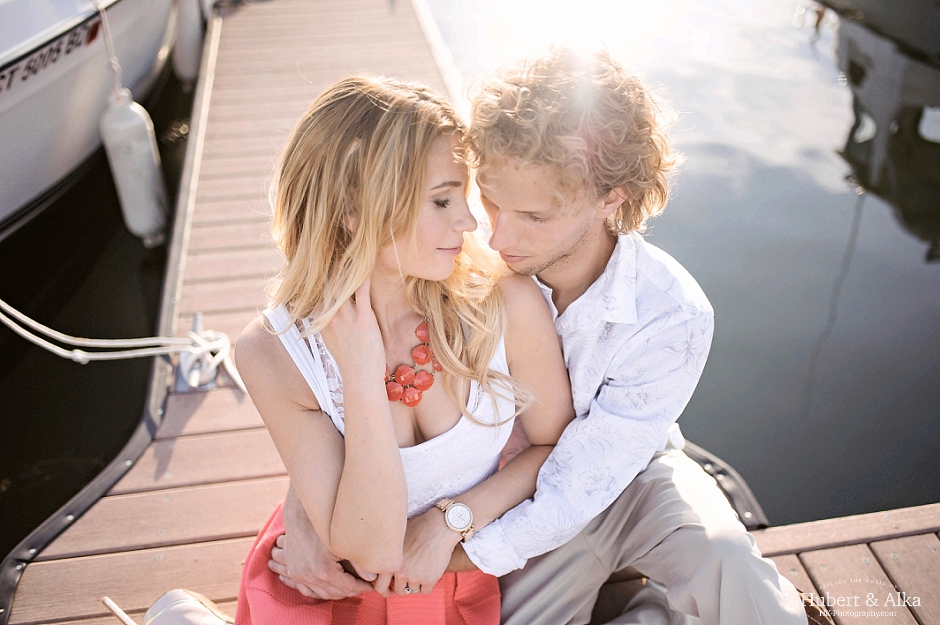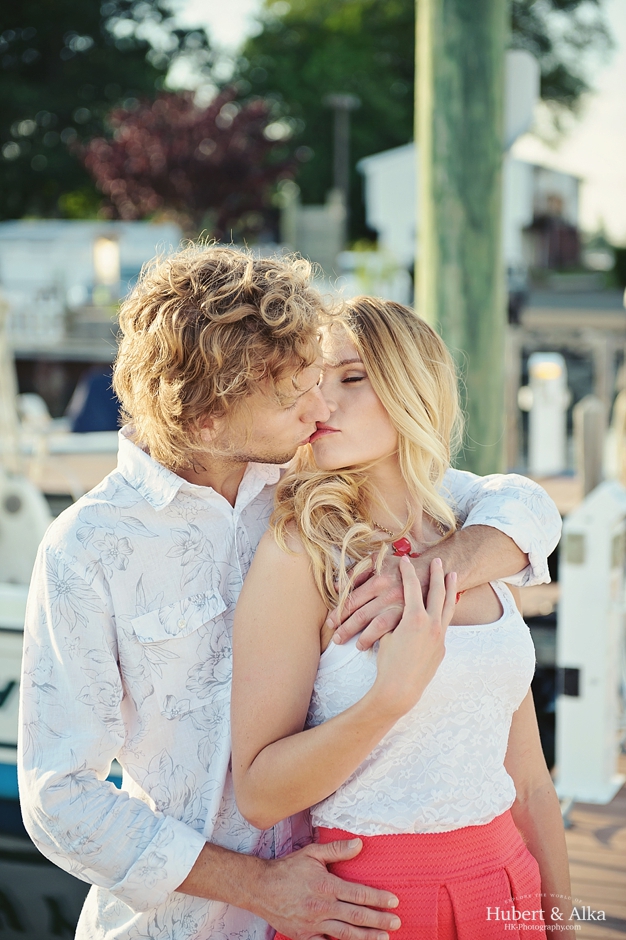 Every creative has a mental list of ideas and shoots they dream of doing one day. For us it has always been a dream to shoot something unique along the lines of a summery-nautical-boat-ocean-golden-light shoot. Most often we work with large landscapes and locations where the object of the shoot is to gradually reduce the distance between you and the couple so you can easily capture more intimate moments and increase the comfort zone you have with them. On a boat, you don't have much space to keep that gap, and essentially you dive right in. Plus, the angles and viewpoints are different as well as the lighting. It's a challenge that is both invigorating and intimidating, but one we had been itching to tackle for years.
So when Jenny and Dave proposed a shoot on their boat, we jumped at it. A little nervous but a whole lot excited, we couldn't wait to make this happen. And our amazing couple simply rocked it! There wasn't any hesitation, anything they weren't up for – and we fell in love with everything from start to the finish. The ride on the boat was amazing enough to make us understand why people have them in the first place – and being able to shoot while in the middle of nowhere but surrounded by water was something of a surreal experience. Dave and Jenny were gracious, easy going and it was an incredible afternoon.
Jenny and Dave – thank you guys for everything! We were able to cross off one more thing on our bucket list and walk away with a hundred memories from that one afternoon. We hope you enjoy these teasers as much as we enjoyed shooting them!
Jenny + Dave's Branford CT Marina Boat Engagement Photography Session – Instagram.com/hubertkopec/ and Facebook.com/hkphotography.ct