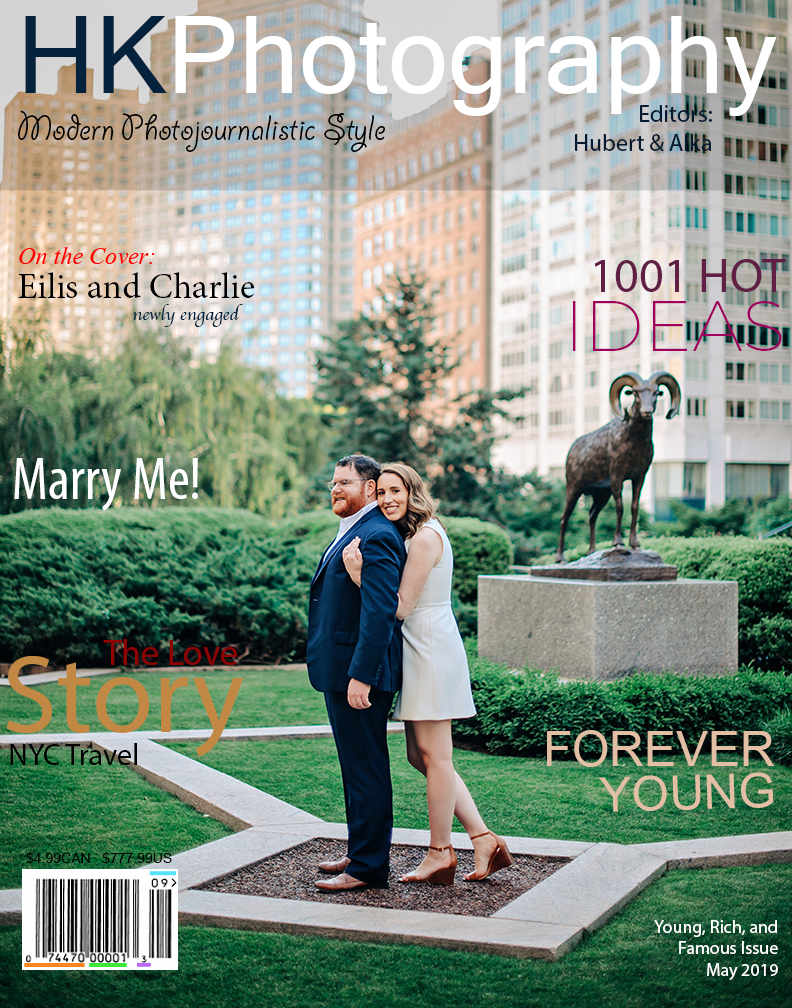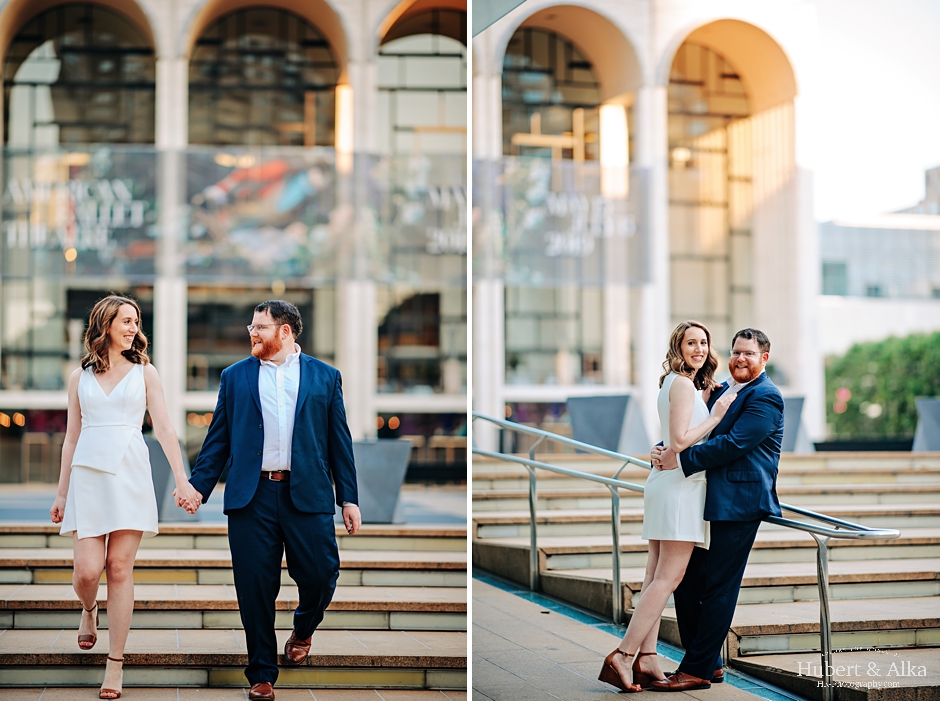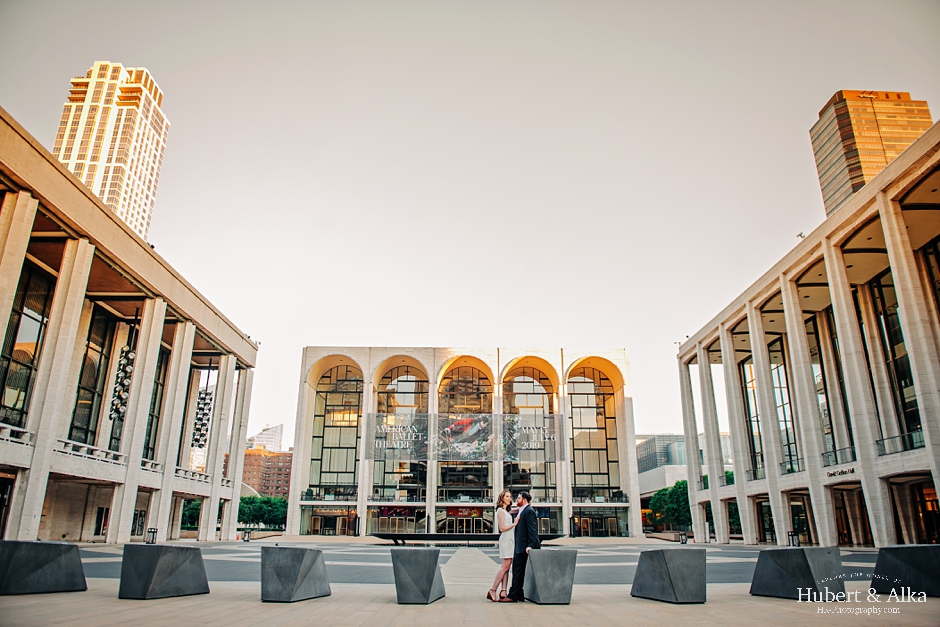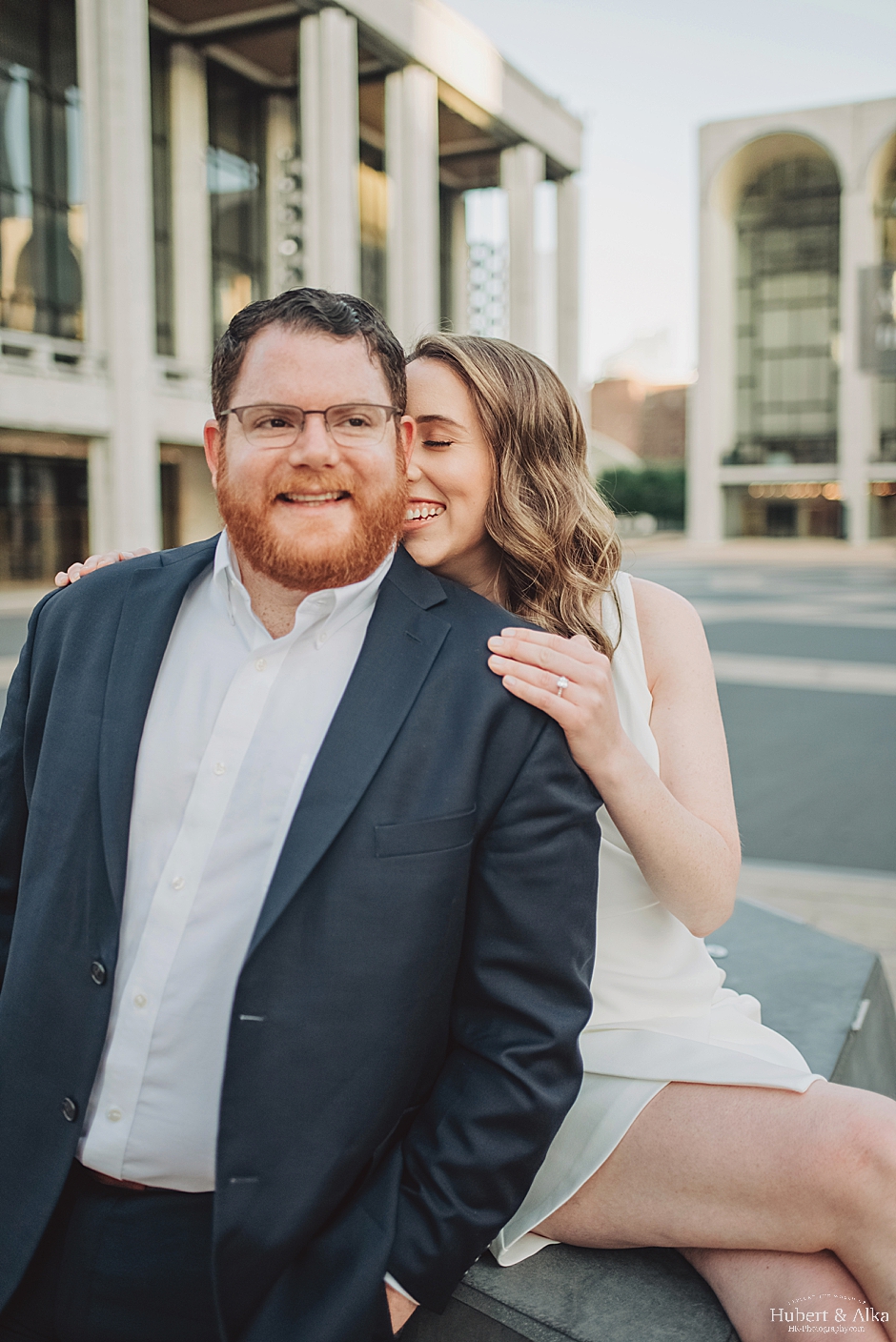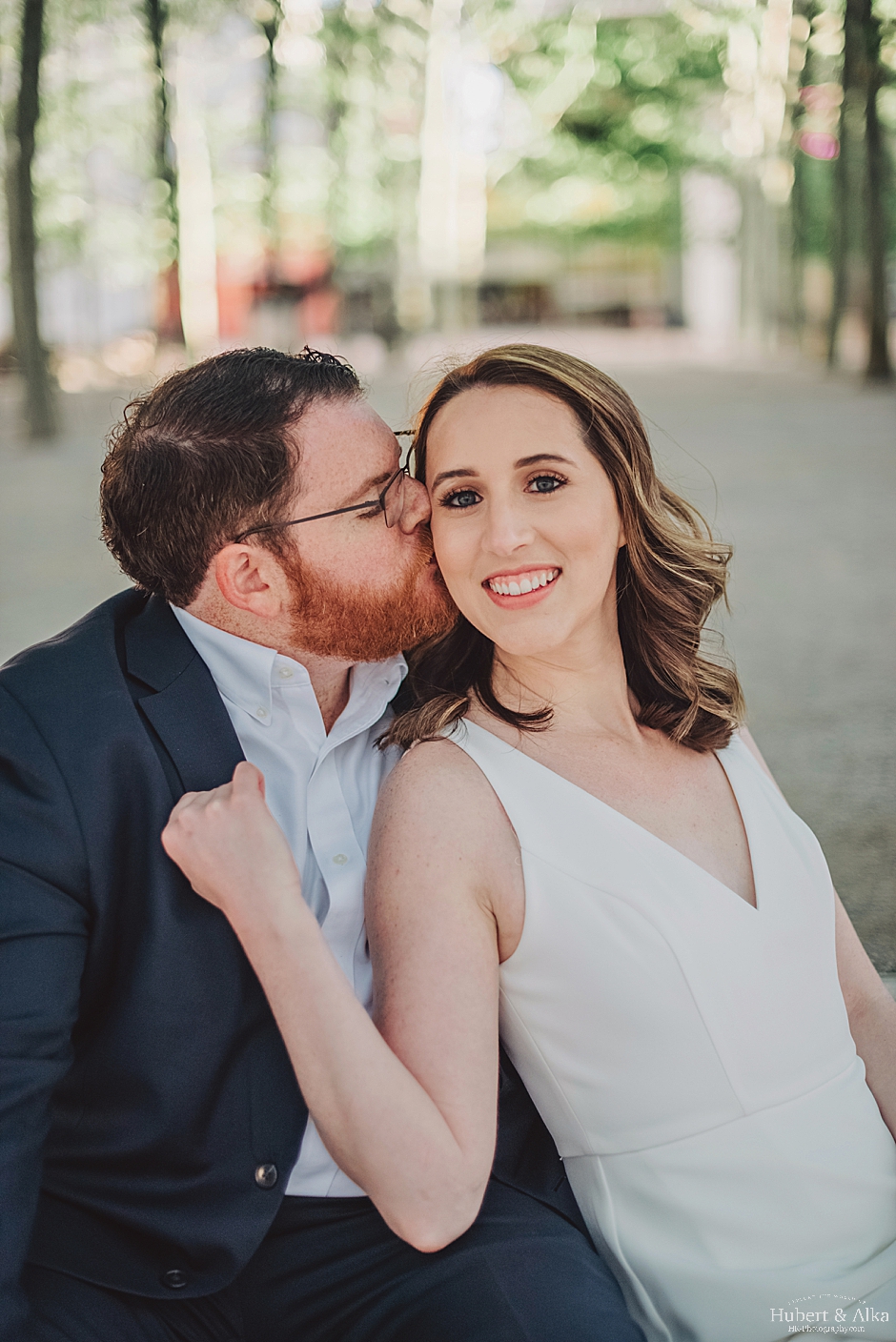 ​Eilis and Charlie did not bat an eyelash when we suggest a 5:30 meetup time. 5:30 AM!! Sometimes this might give folks a reason to pause and reflect, but these guys just ran with it! We loved everything about them from this second on. No hesitancies; they were ready to go and have a fantastic time while taking in the sights and sounds of a (mostly) deserted NYC morning.
Lincoln Center was where they had met and it was important for them to begin the shoot there. We couldn't get enough of how different it looked without crowds milling about. It was beautiful, serene and quiet. A little digression threw us off for a bit, but it added a whole new energy level to the shoot. Plus, right across the street was Fordham – another special spot for Eilis and Charlie that we were lucky enough to have an opportunity to explore with them.
Some of our most favorite moments are the ones where we experience the curve ball while shooting. Those moments are where we laughed the hardest, created some new memories, and thanked the stars for having such an amazing couple to work with. Enjoy these teasers for now until we showcase more of them when they get married next year!
Lincoln Center + Fordham University Engagement Session : Eilis & Charlie – Instagram.com/hubertkopec/ and Facebook.com/hkphotography.ct