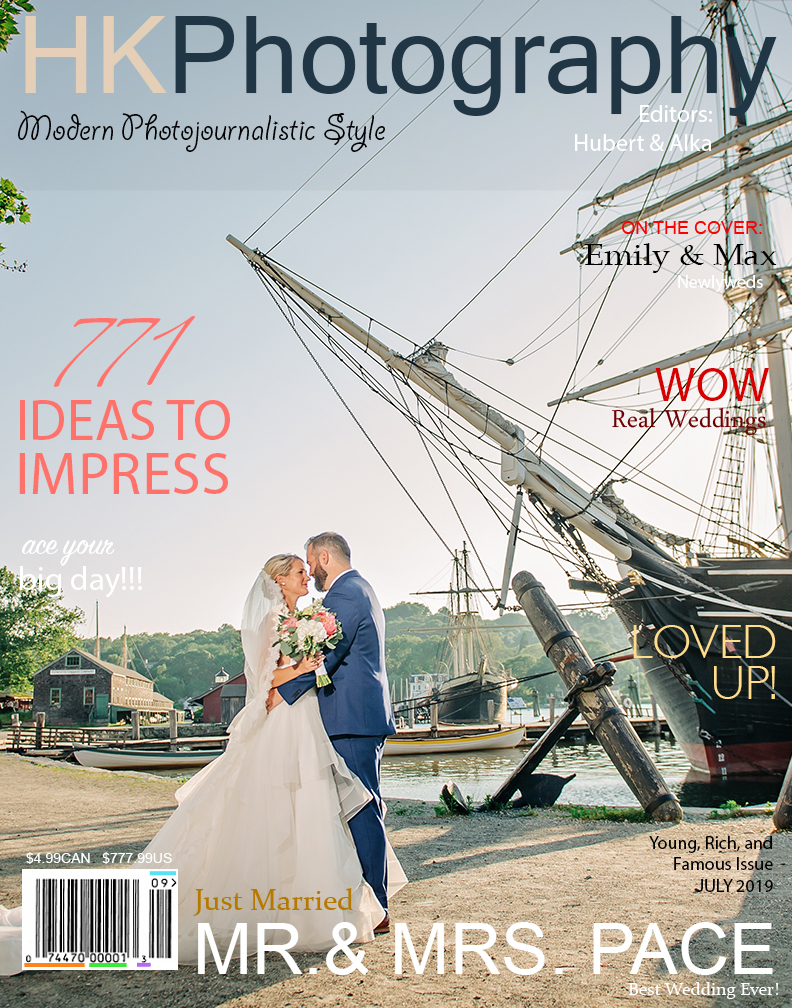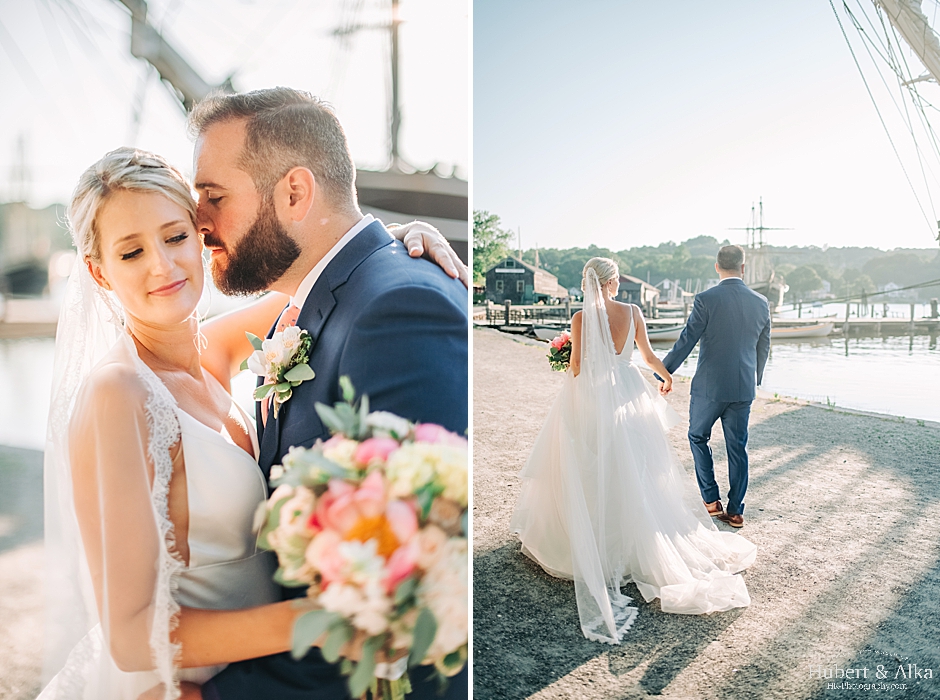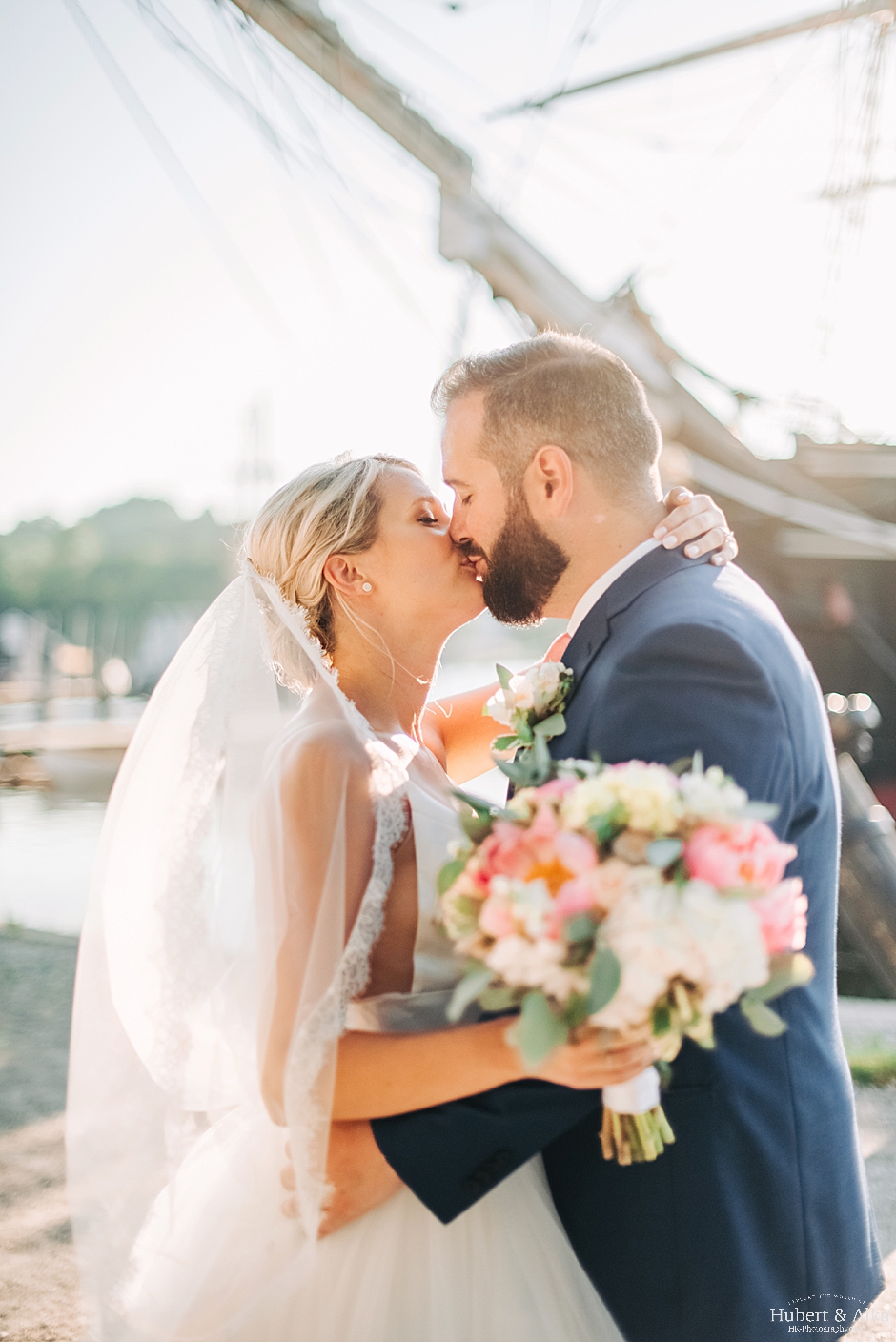 On your wedding day, let there be oodles and oodles of laughter. Because for any artist, when you let it all go and just live to enjoy each and every moment, each of those moments become drops pure joys to capture. Emily and Max never held back. I don't think they could even if they knew how to. As it was obvious from their vows, they love each other wholeheartedly for who the other person is and that transparency is for everyone to see as well. Their love was a sweet and dynamic one – a sparkling celebration that we couldn't have been more overjoyed to capture.
Of course Latitude 41 brought the sparkle up ten times with their fantastic team and gorgeous backdrops. Emily and Max were adamant about not doing a First Look which we respected and understood their reasoning about. Still, we didn't want to feel as though we didn't get everything within that time and we appreciated every bit of attention we got from the Latitude team to make sure we covered it all. It was exhilarating, fast-paced, yet beautifully authentic. We soaked in every bit of it and thanked the stars again and again that we are lucky enough to work with one of the best teams in the state!
Emily and Max – we hope you enjoy these teasers as much as we enjoyed capturing them! Keep laughing and the jokes flowing!
Some fine details of the day and the who's and who of how it came together:
Reception: Coastal Gourmet | Latitude 41 ~ CT Seaport
Ceremony: Coastal Gourmet | Latitude 41 ~ CT Seaport
Dress Designer: L'amour – Calla Blanche
Makeup: Ali Lomazzo Beauty
Hair: Ali Lomazzo Beauty
DJ: Wedding DJ | Atmosphere Productions
Portrait Location: Mystic Seaport
Caterer: Coastal Gourmet Catering
Venue Director: Alyson Clark
Wedding Coordinator: Jenna Landon of Coastal Gourmet Catering
Photography: Hubert & Alka
Mystic, CT Seaport Wedding Photographer | Latitude 41 | Coastal Gourmet | Emily and Max – Instagram.com/hubertkopec/ and Facebook.com/hkphotography.ct