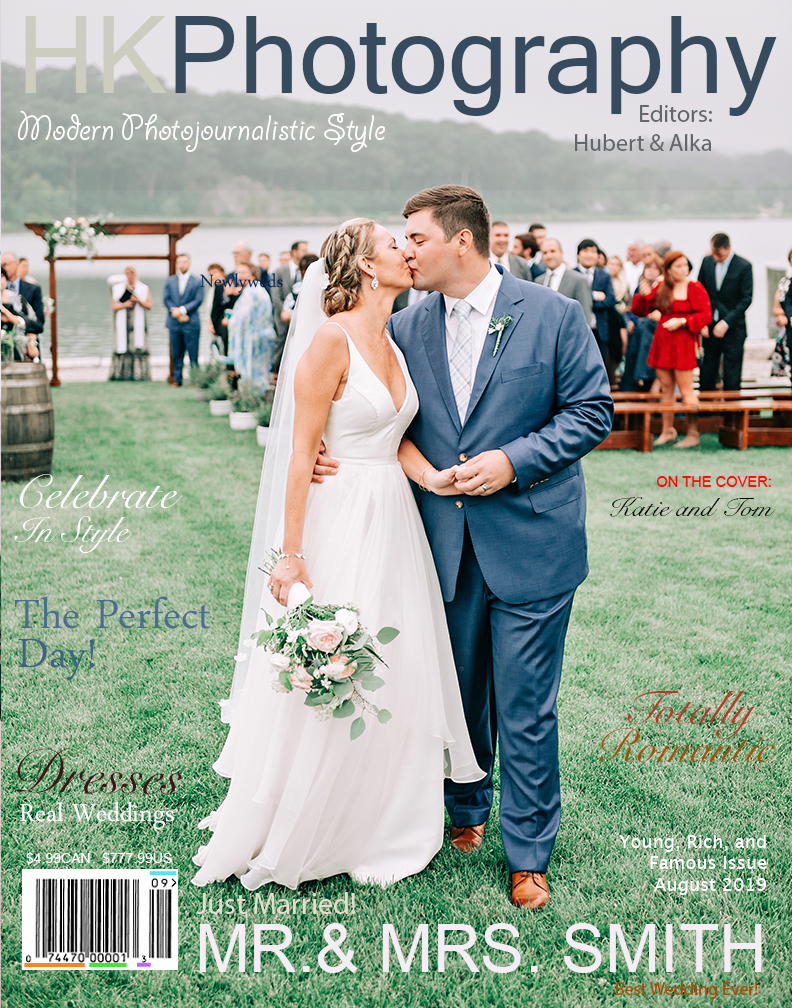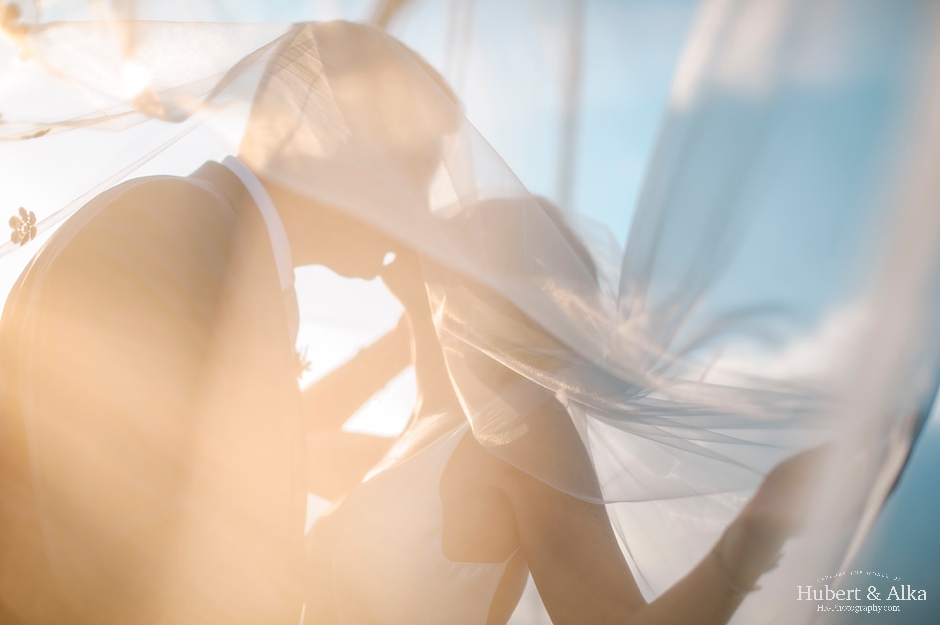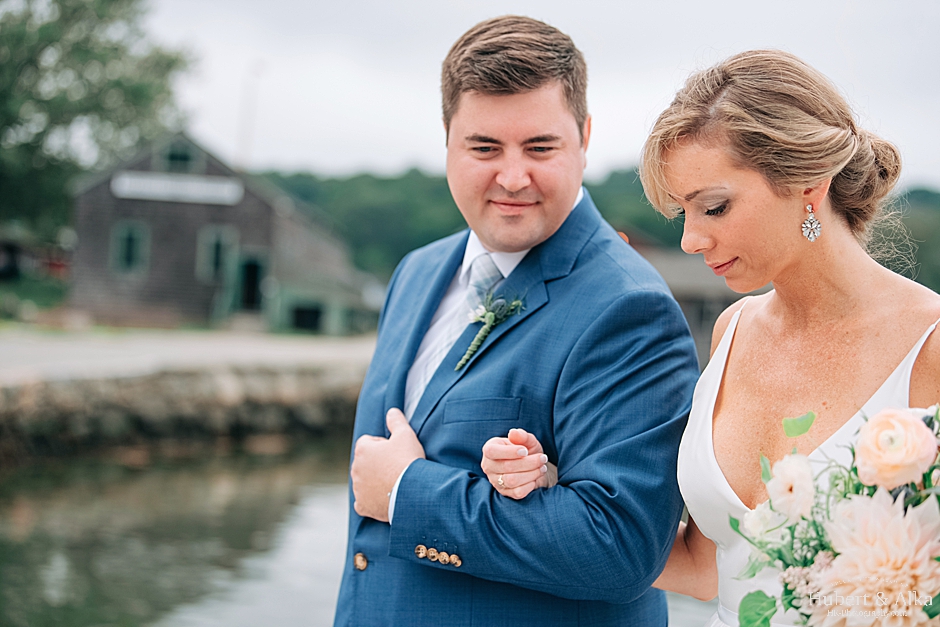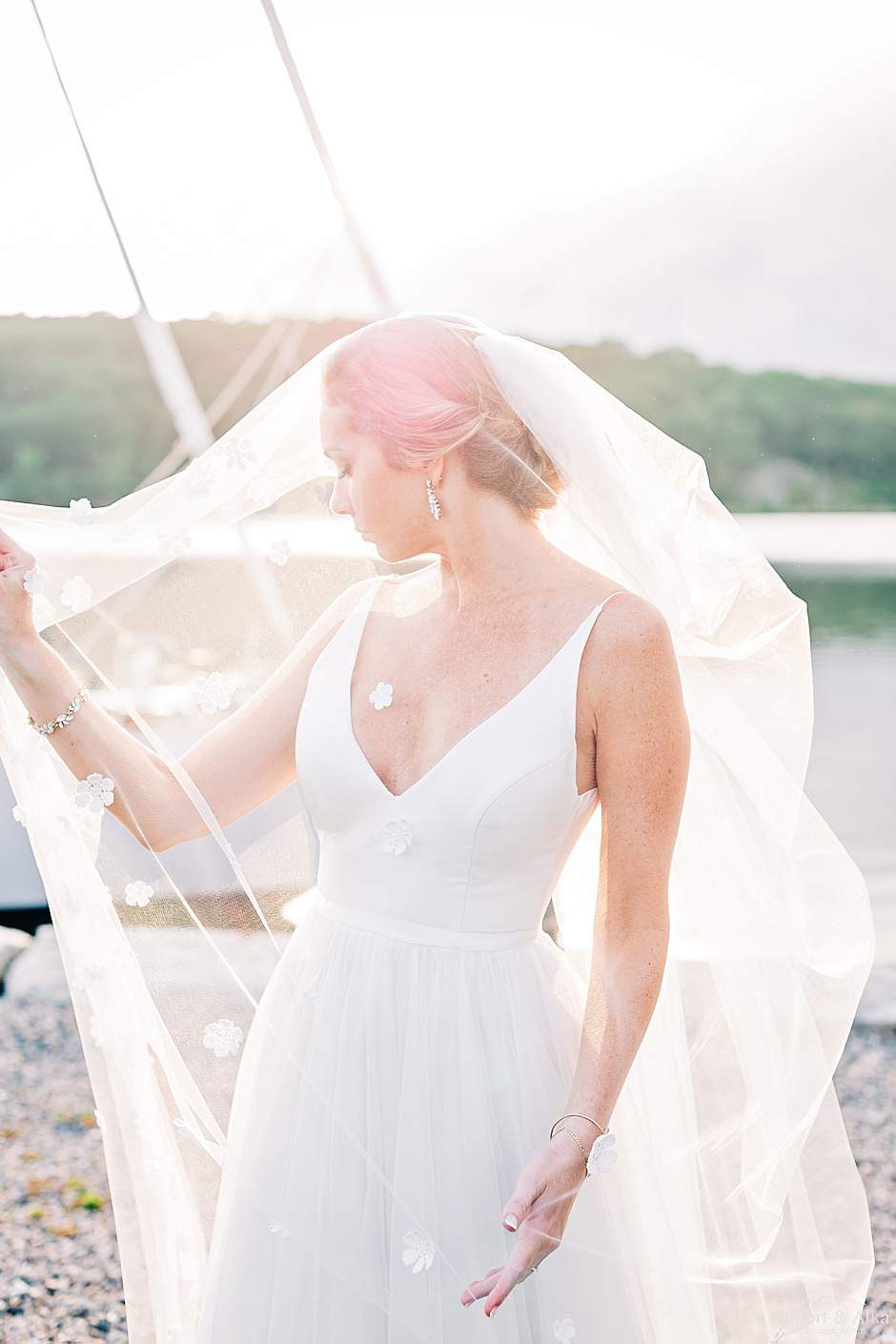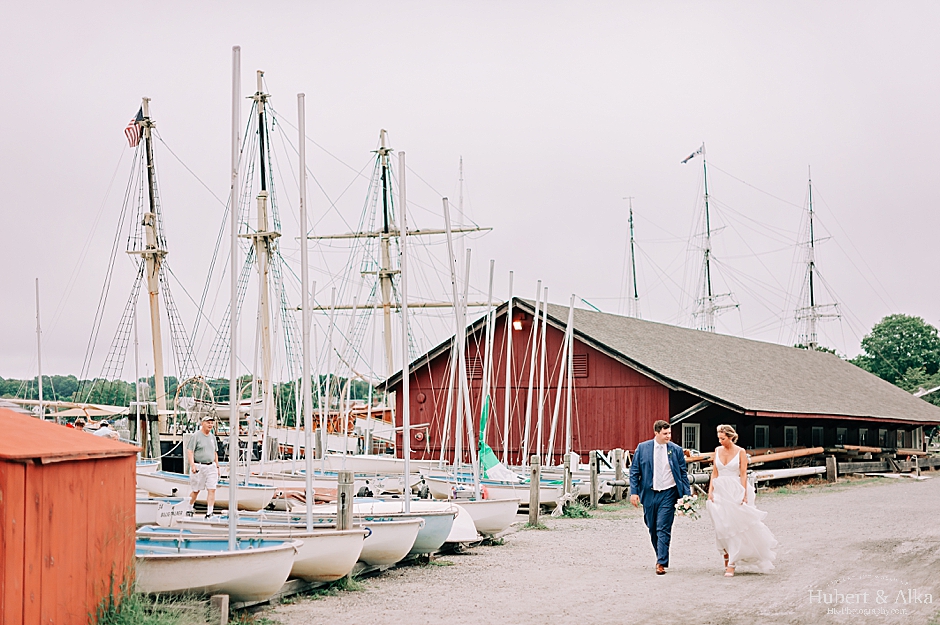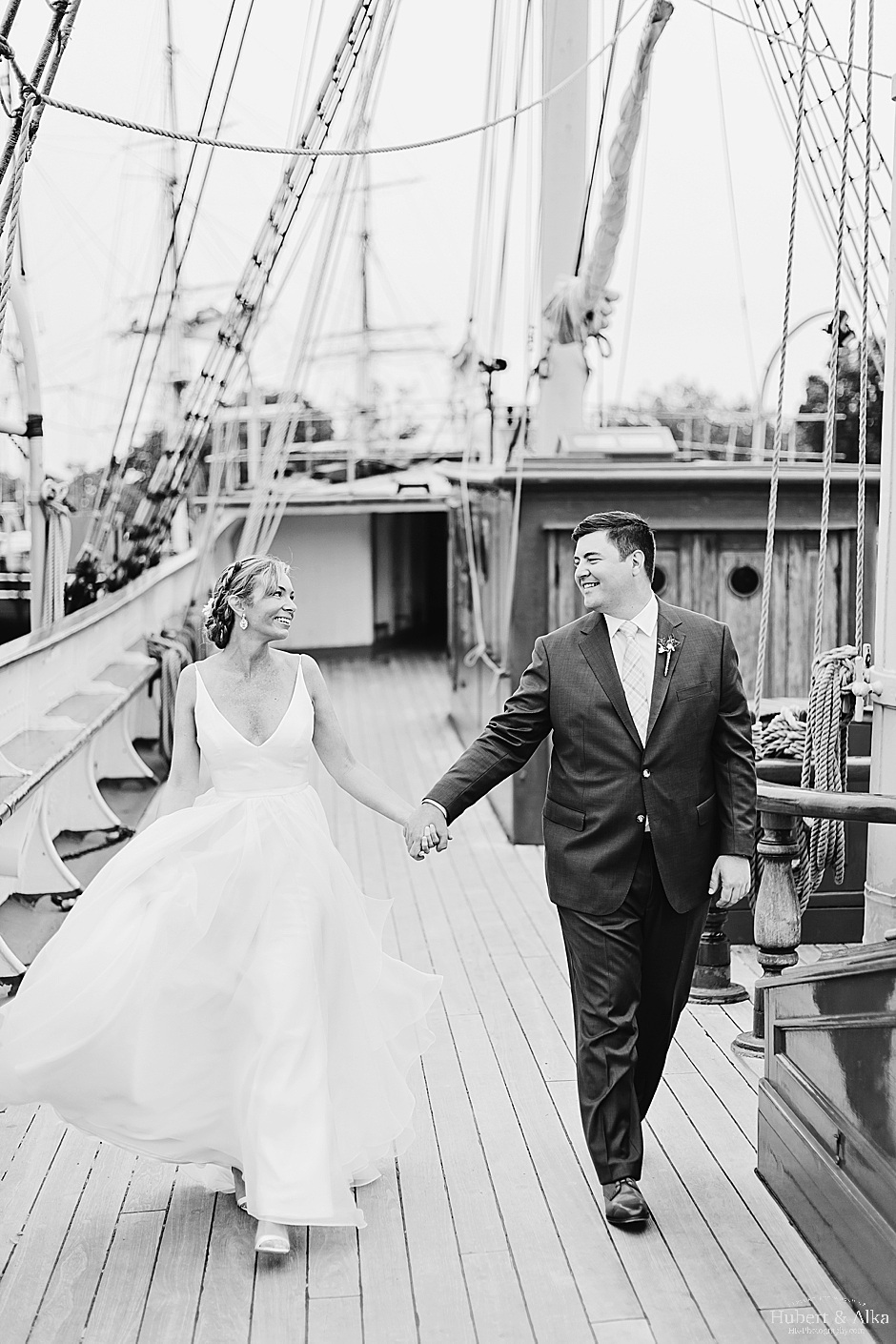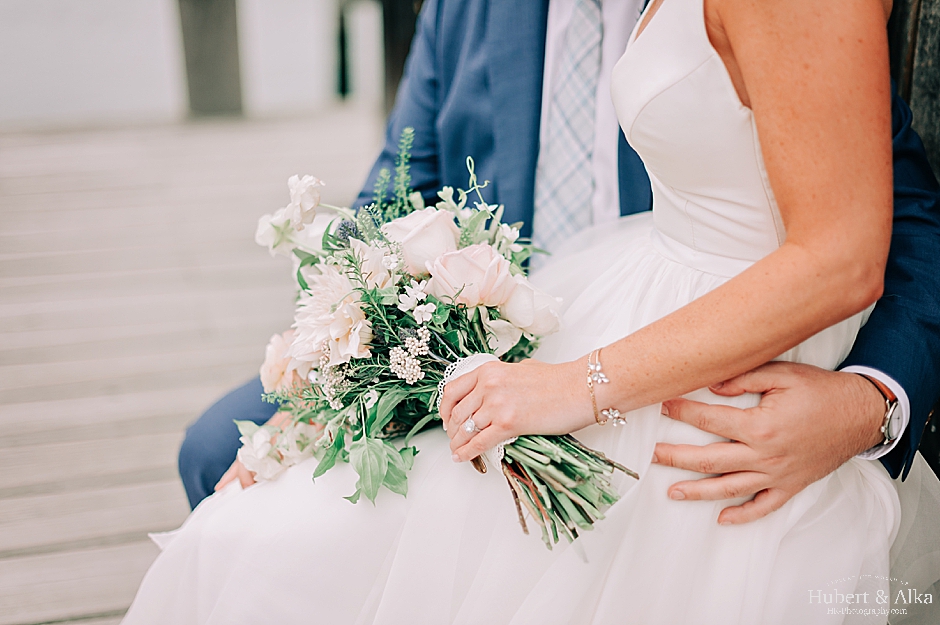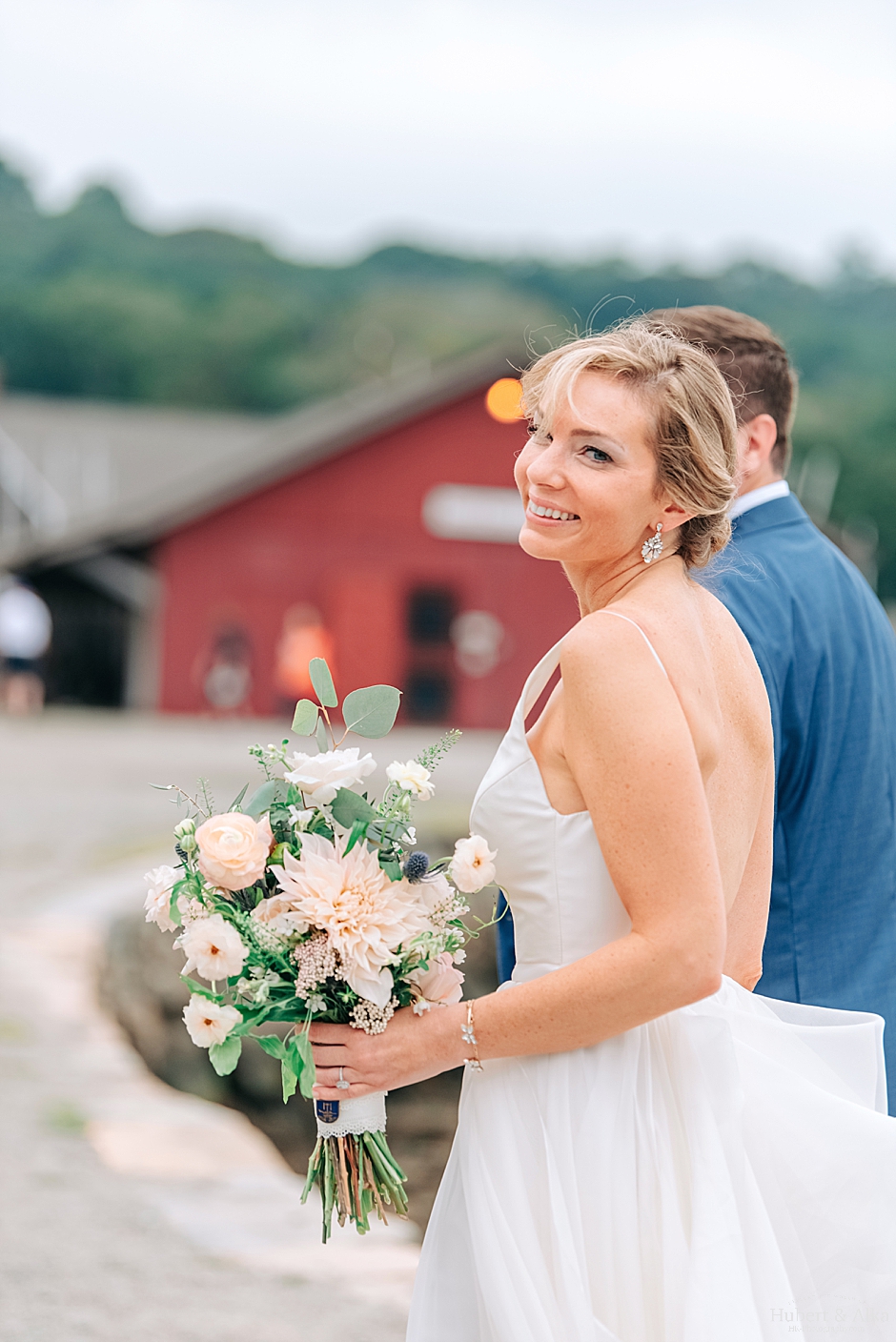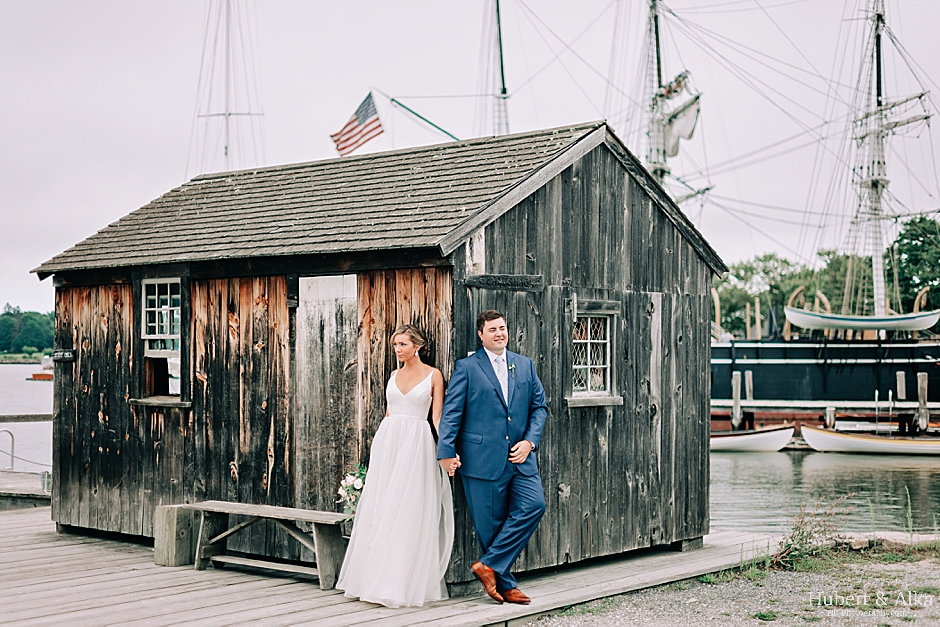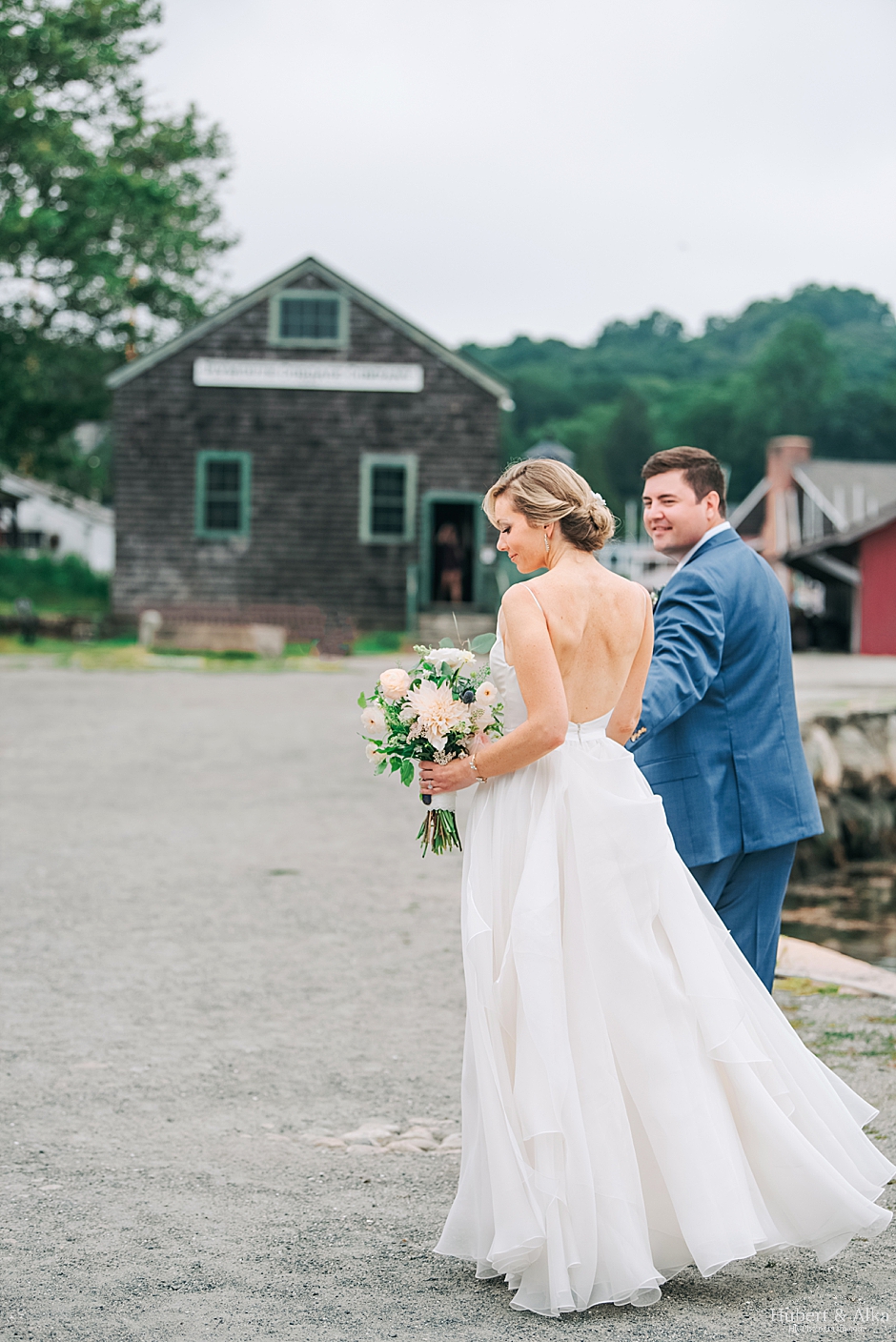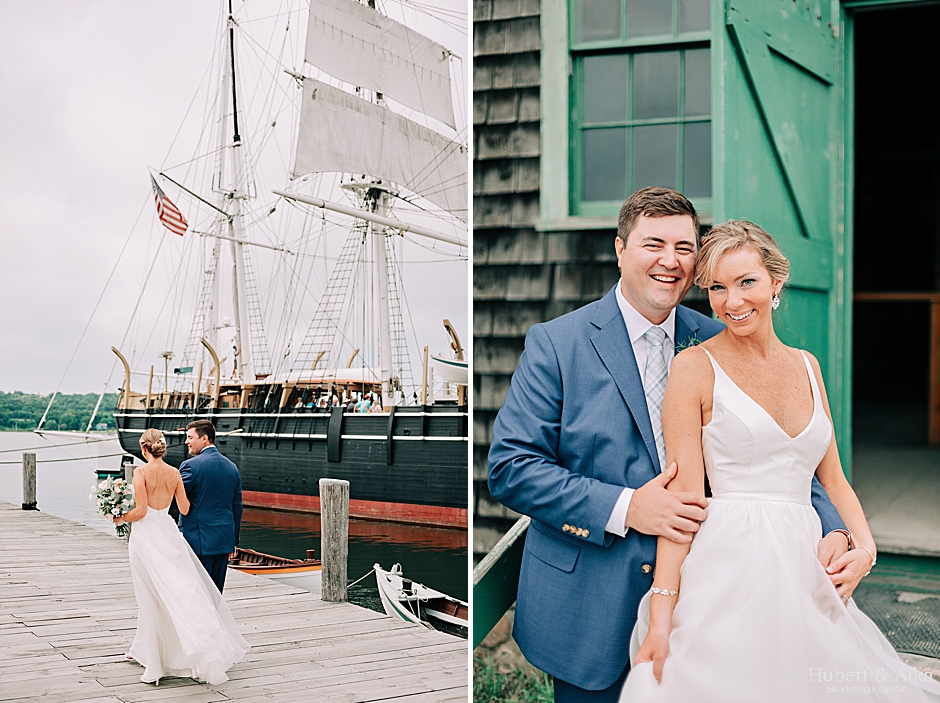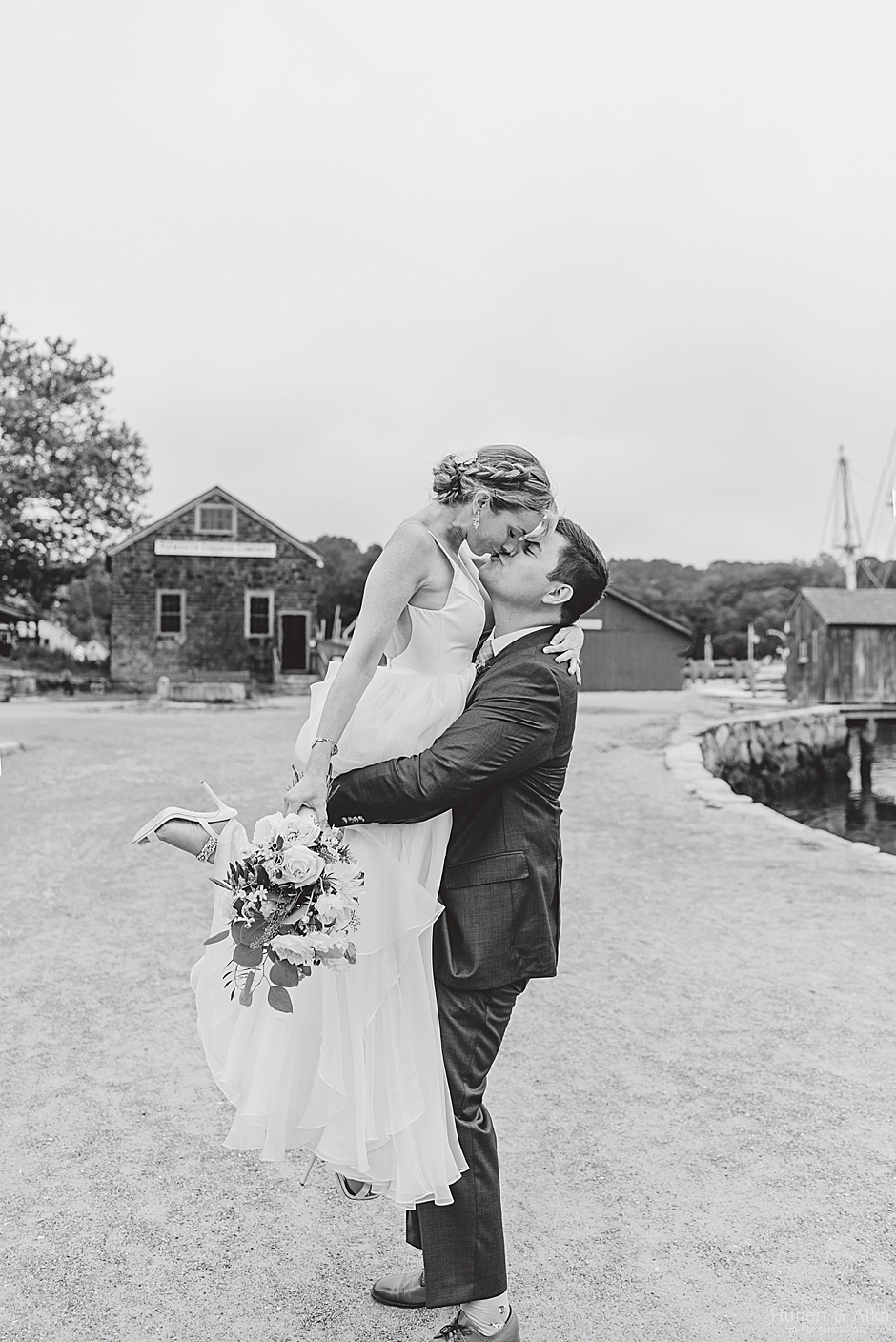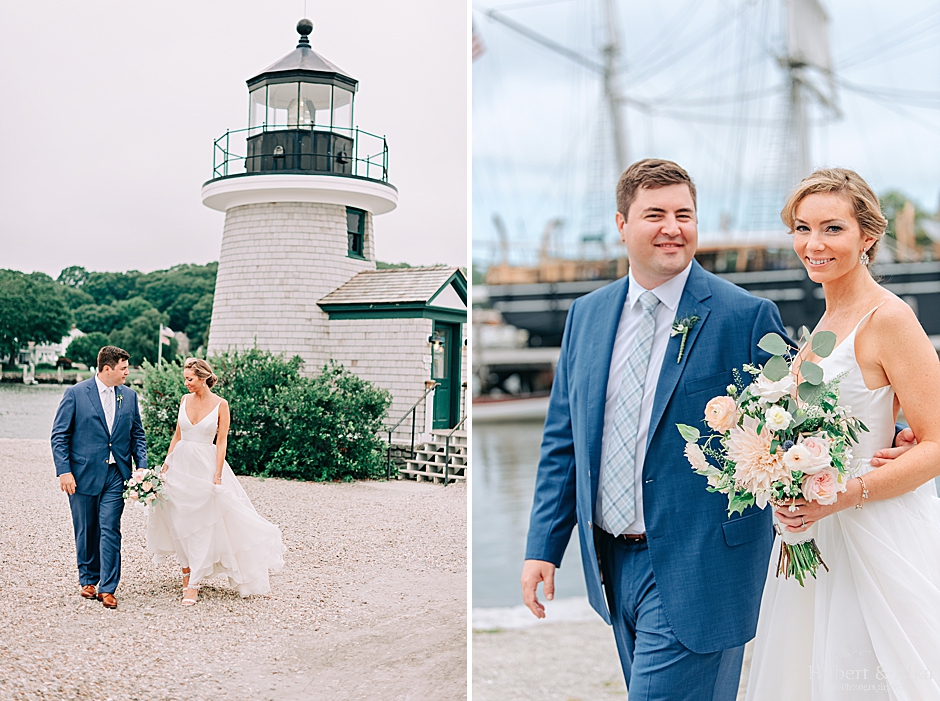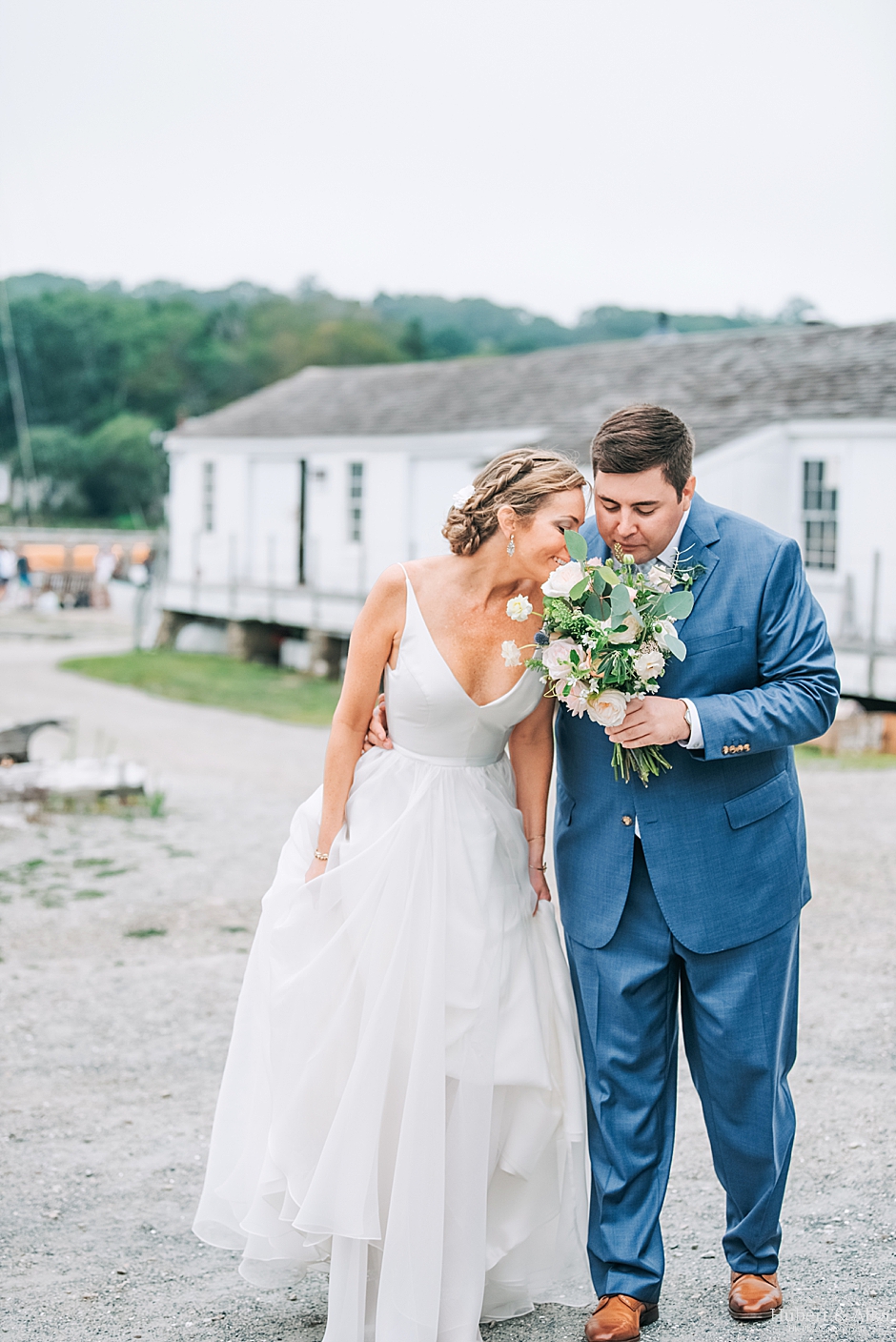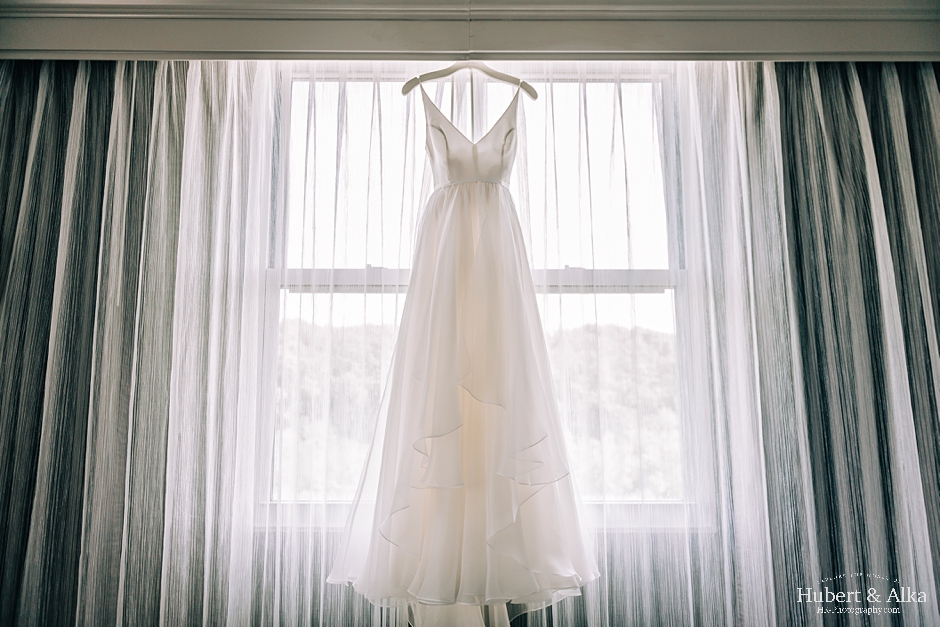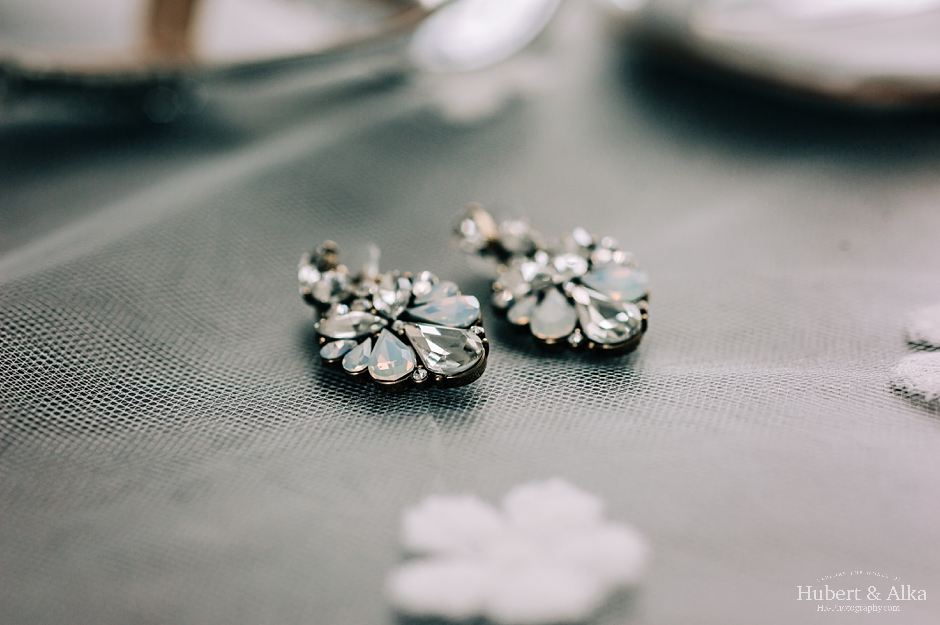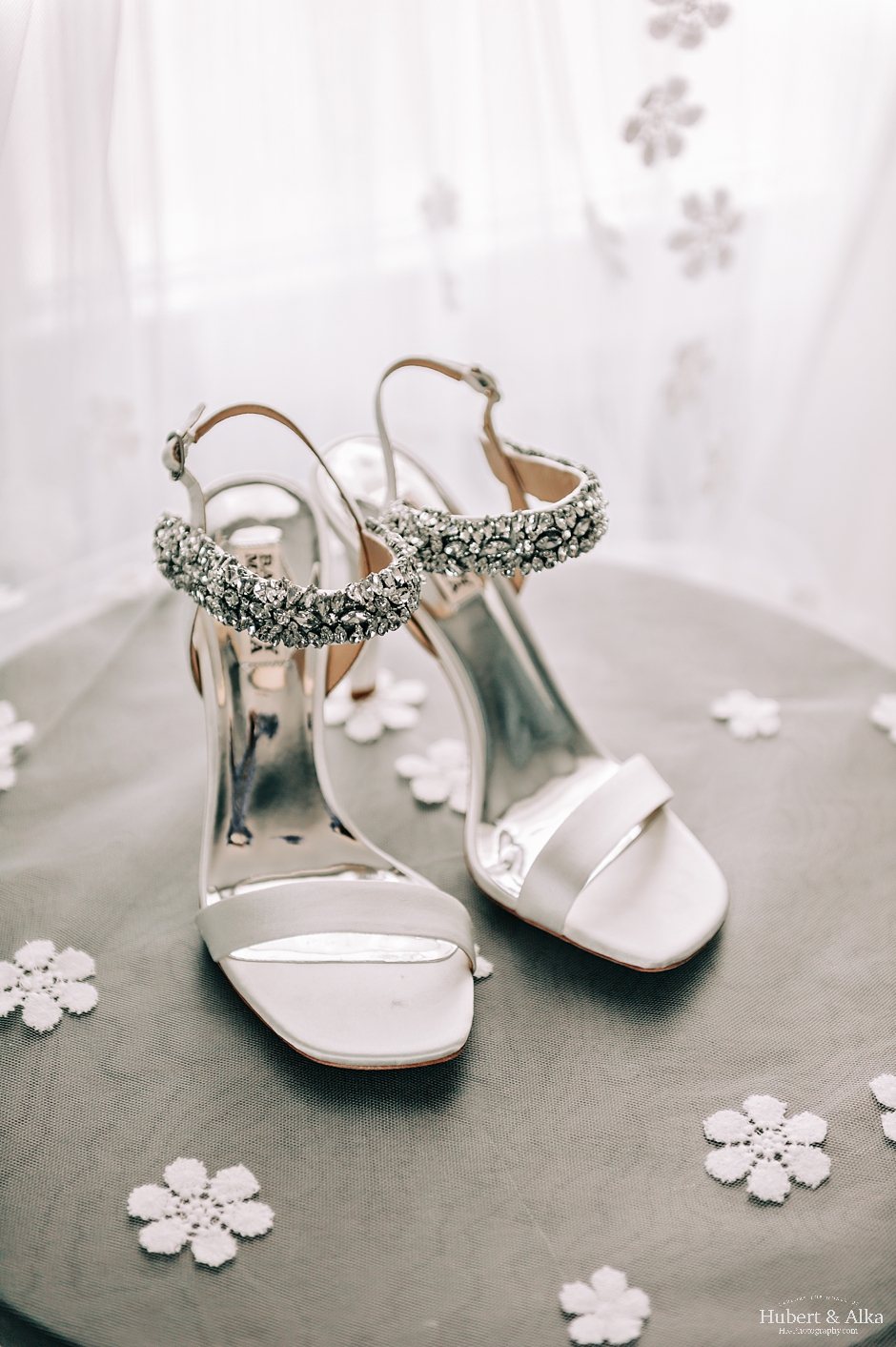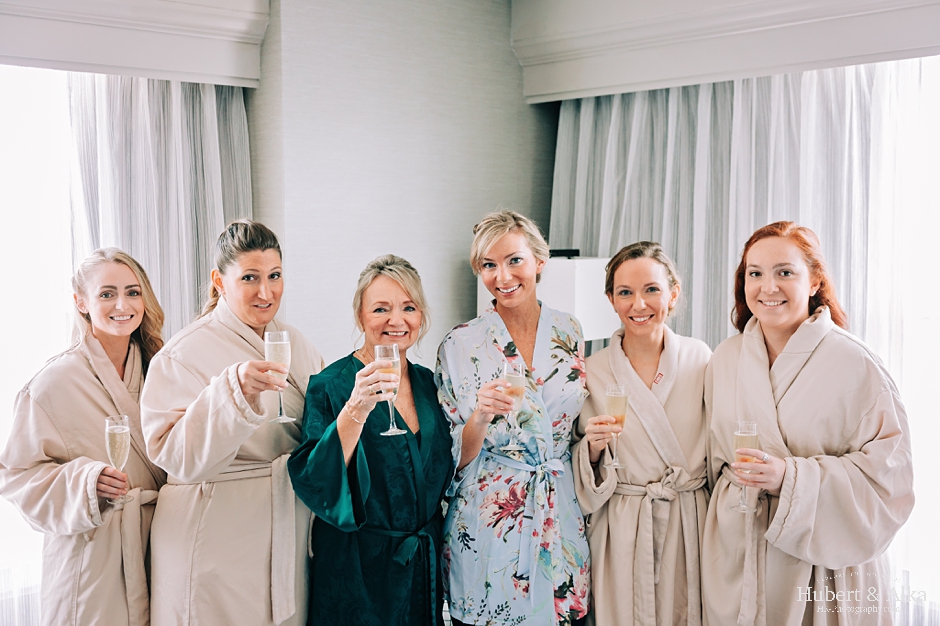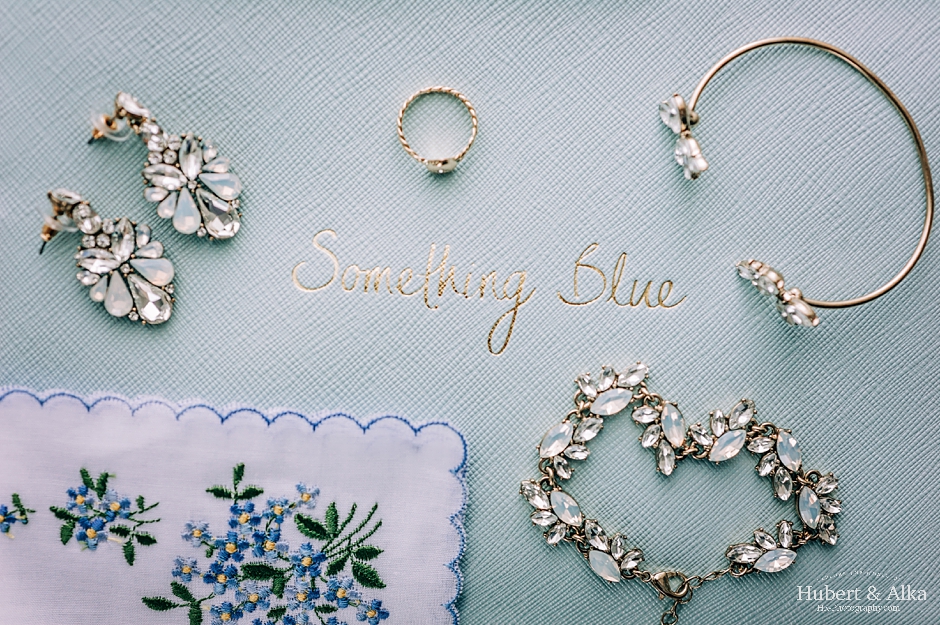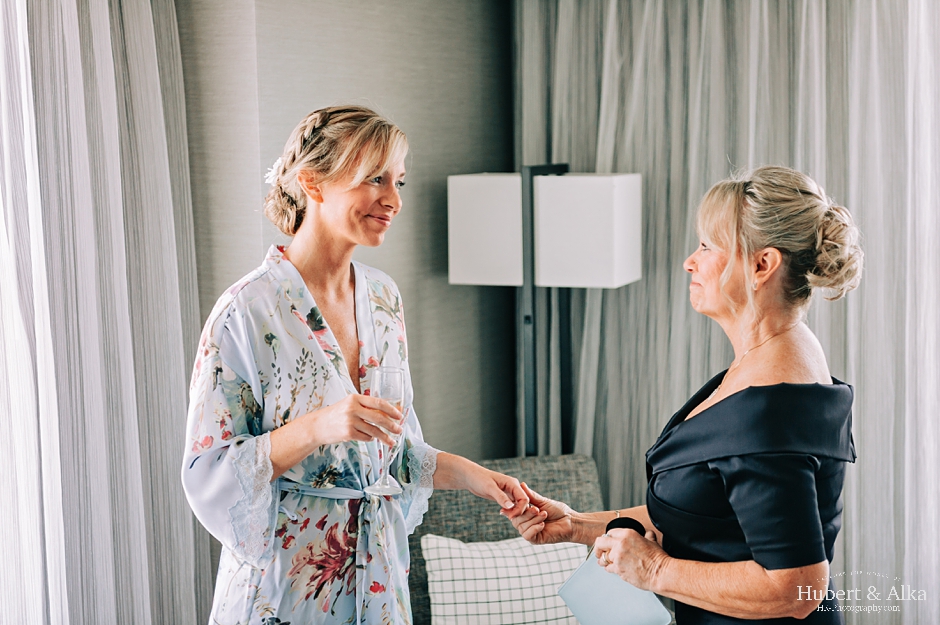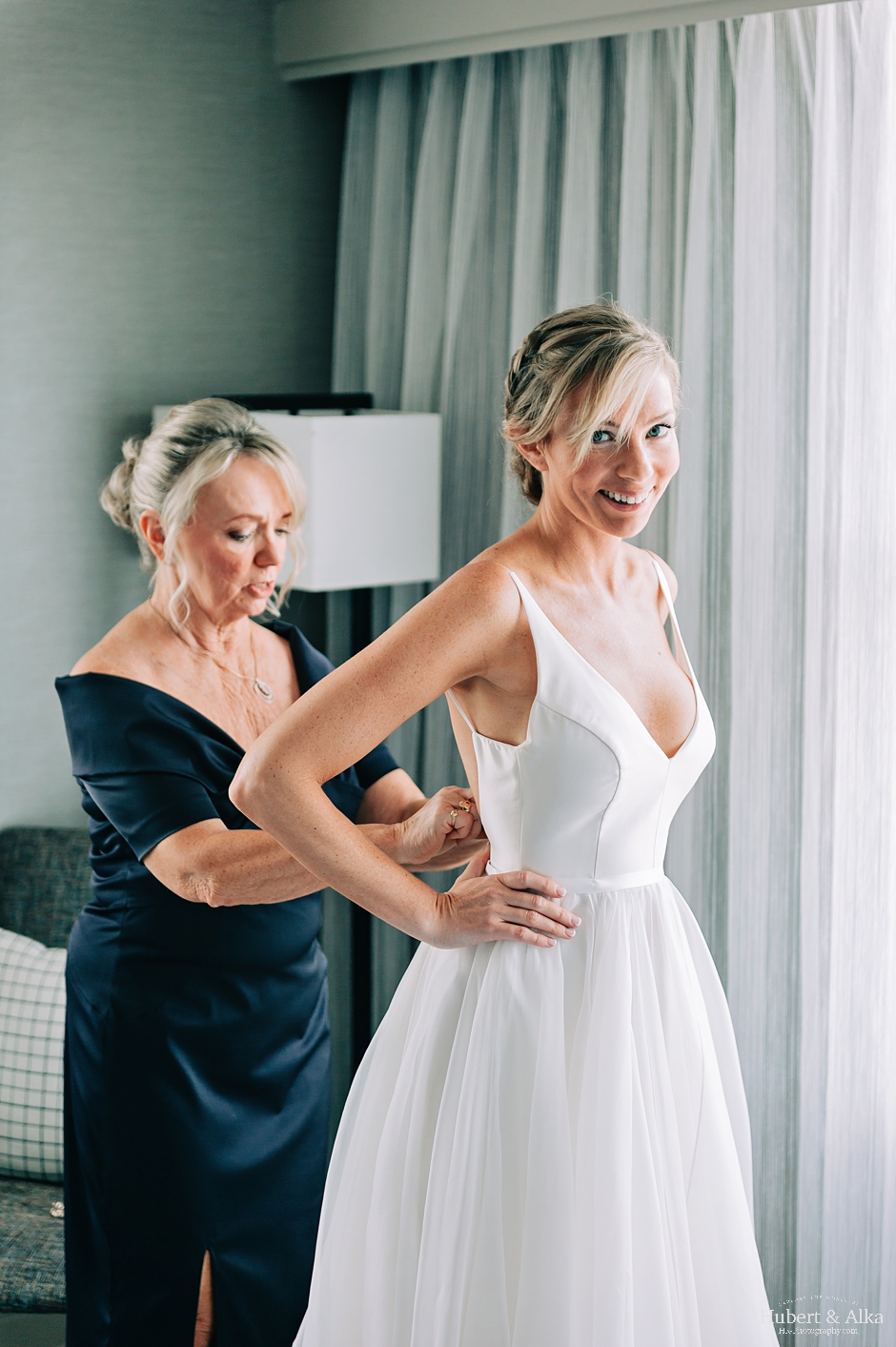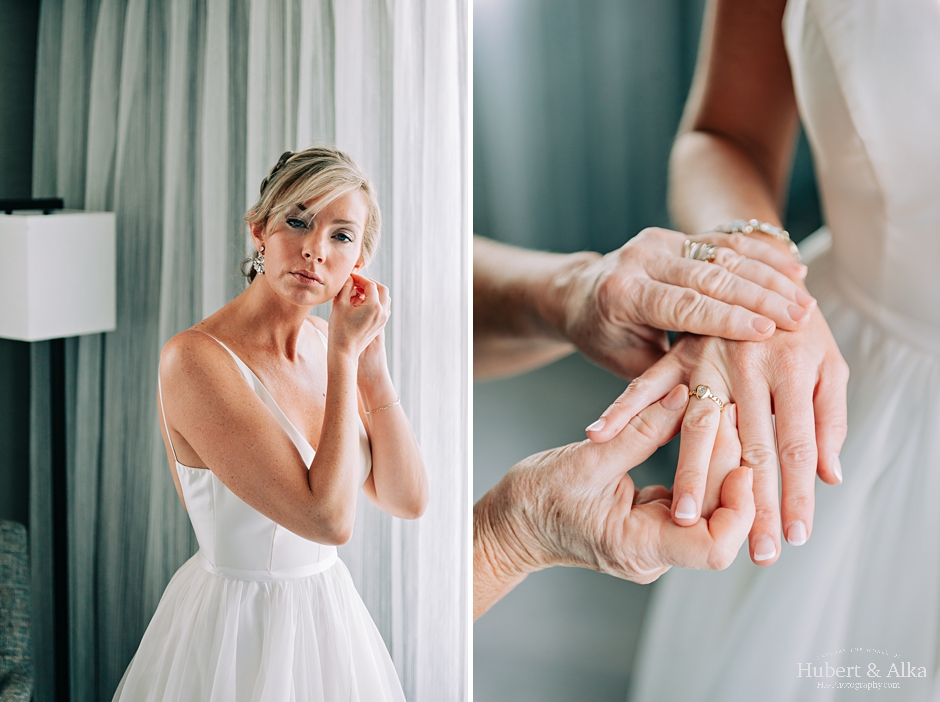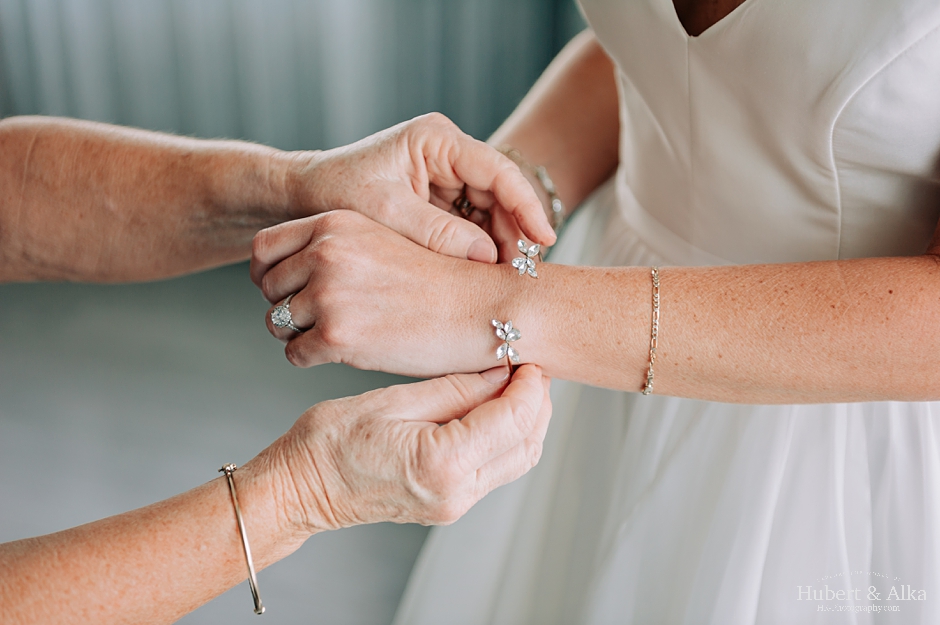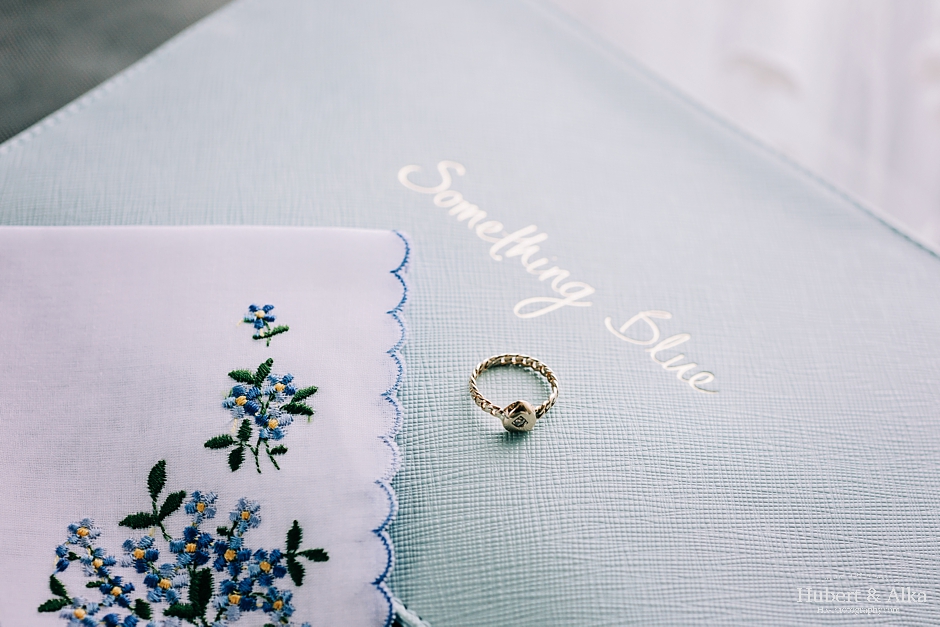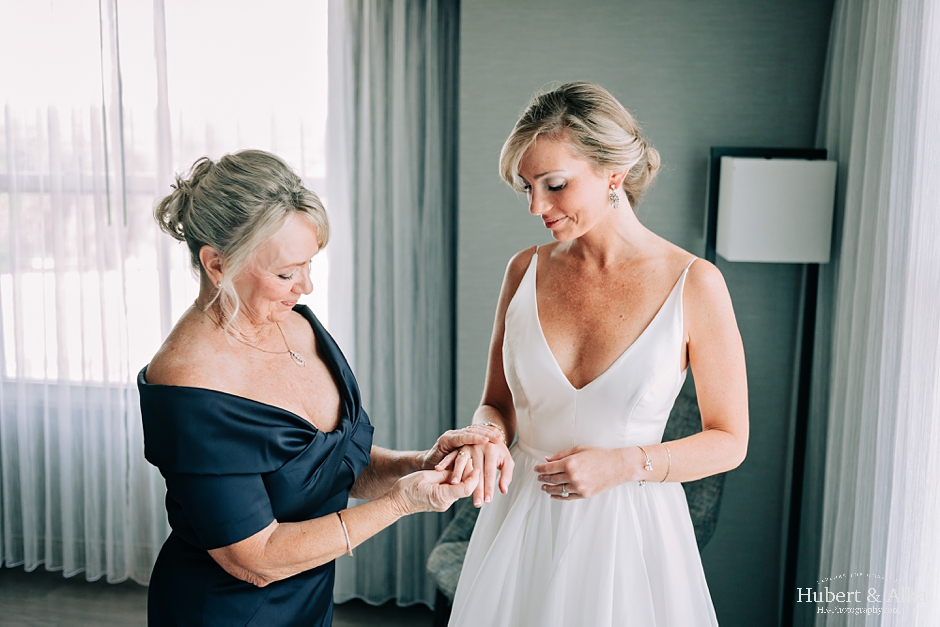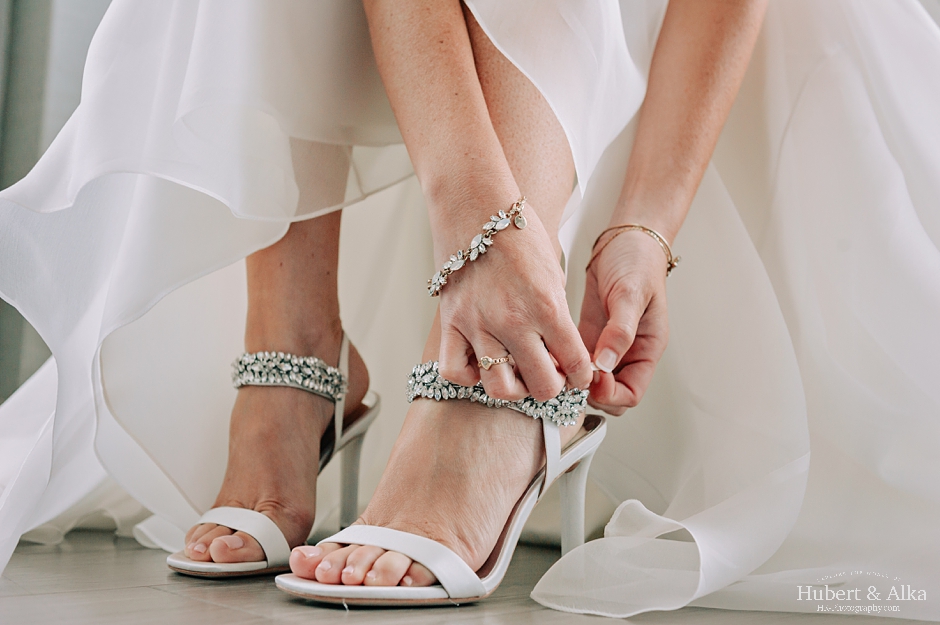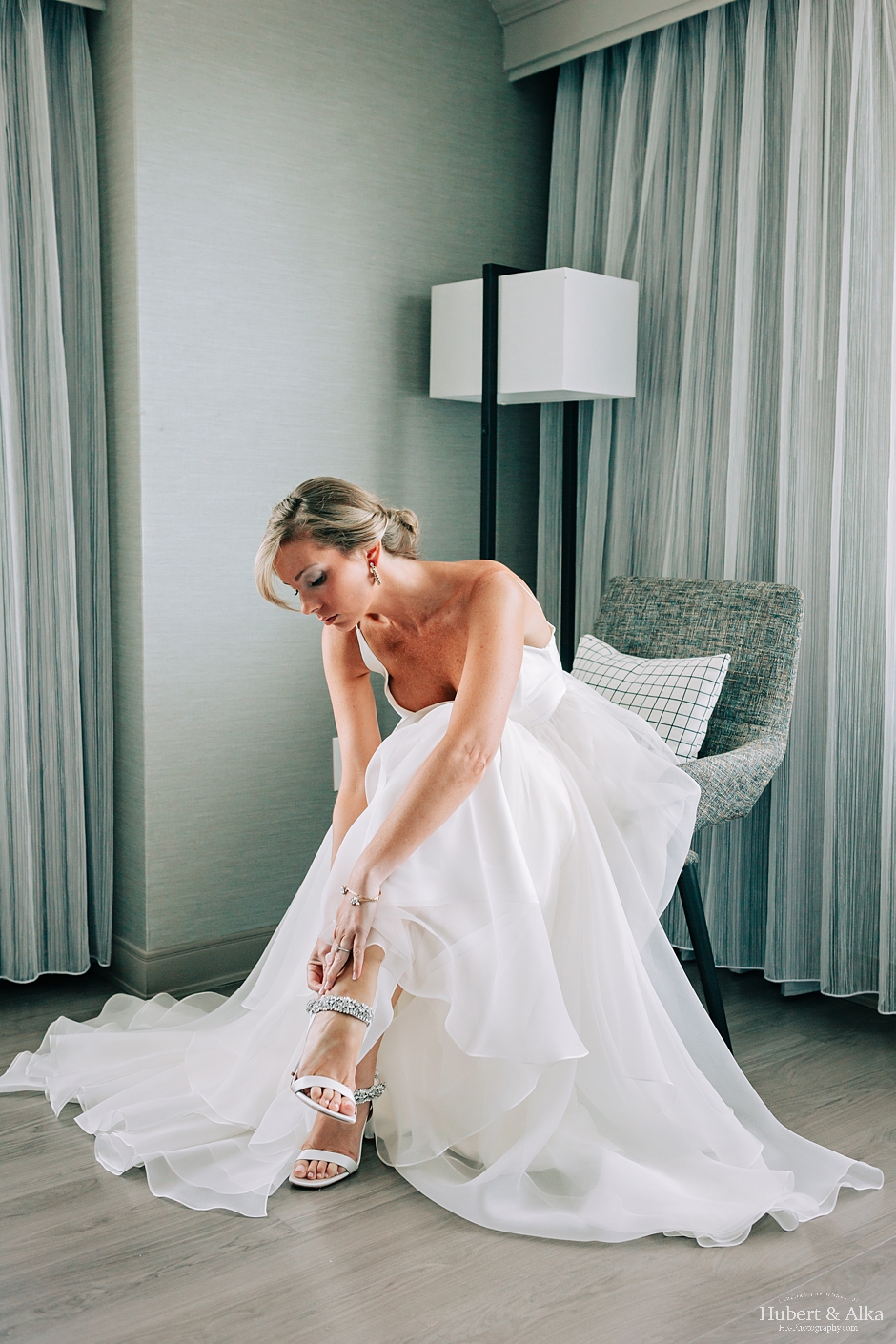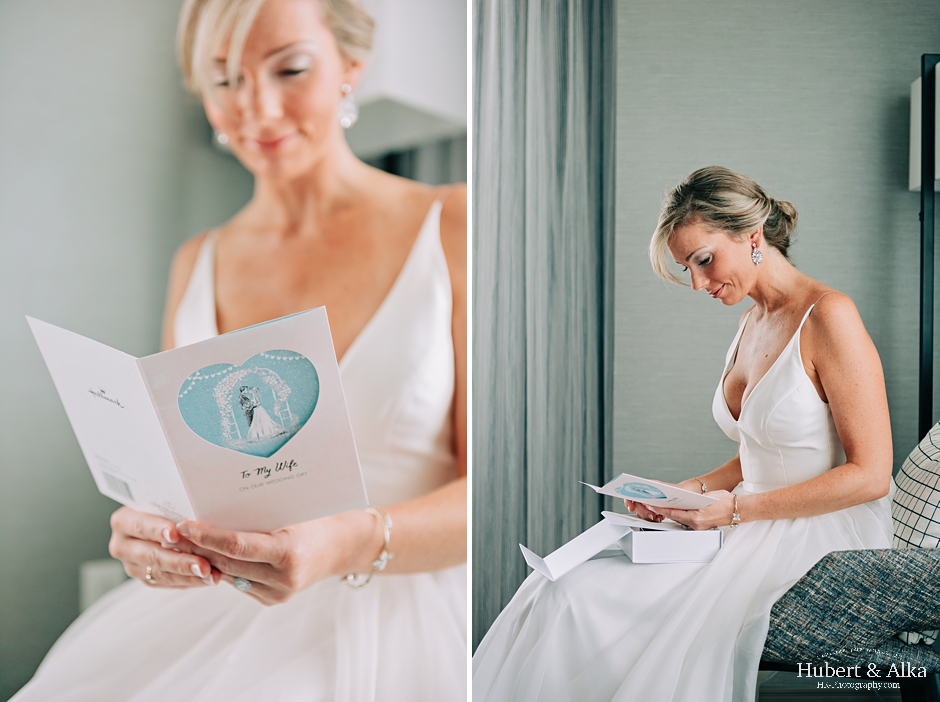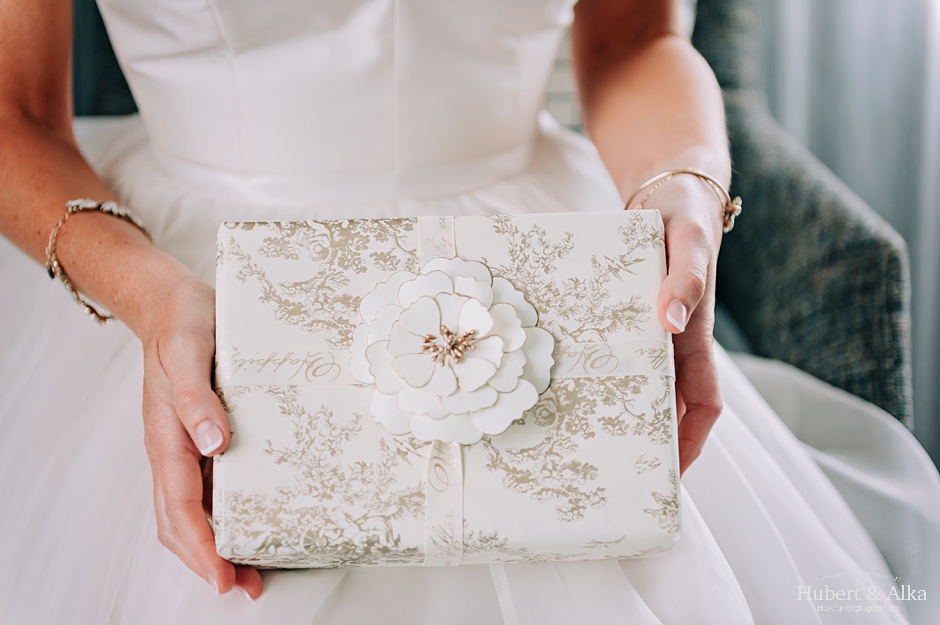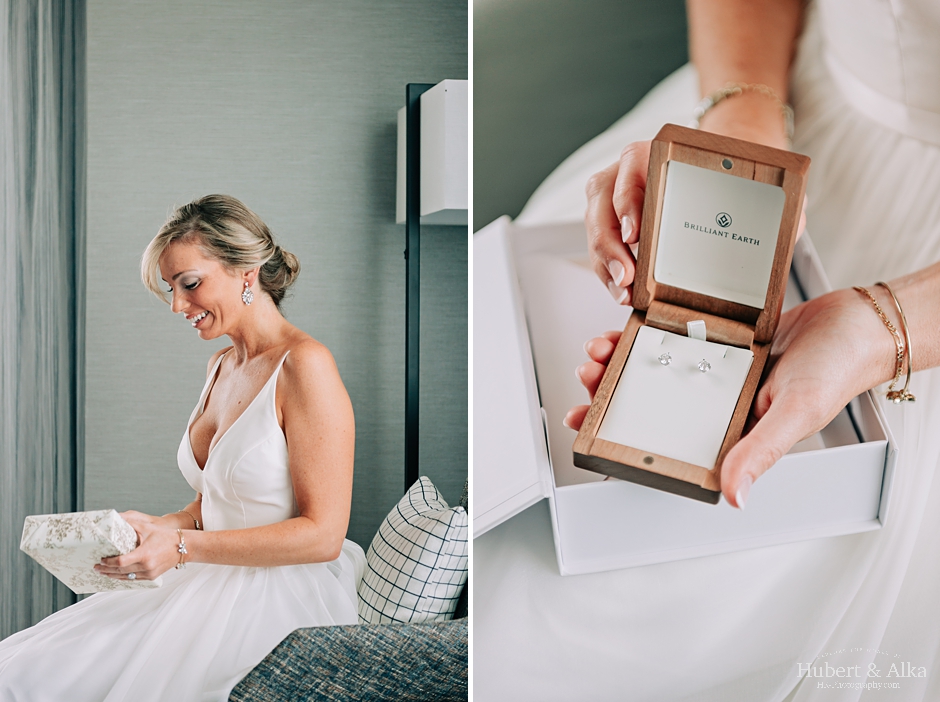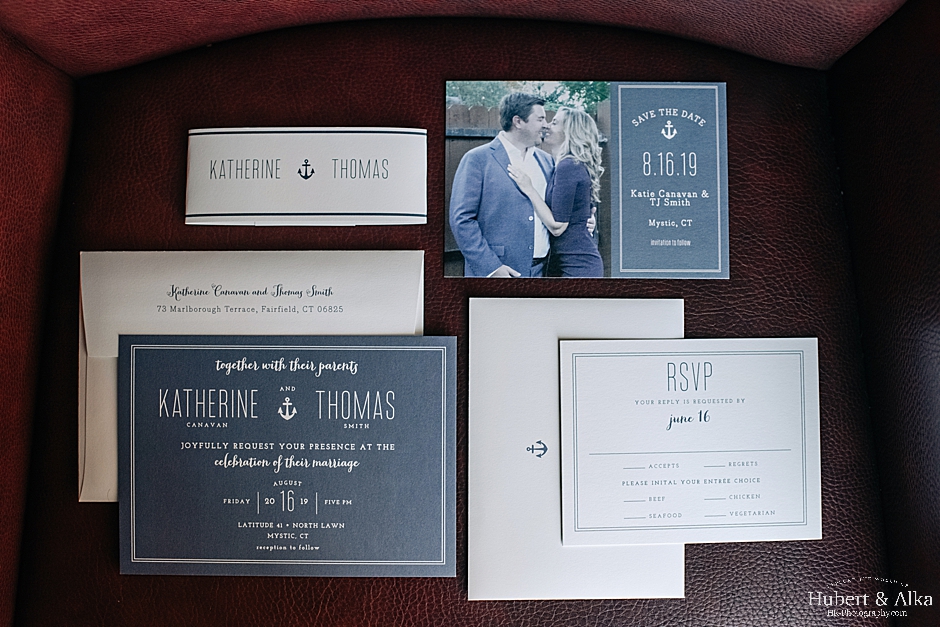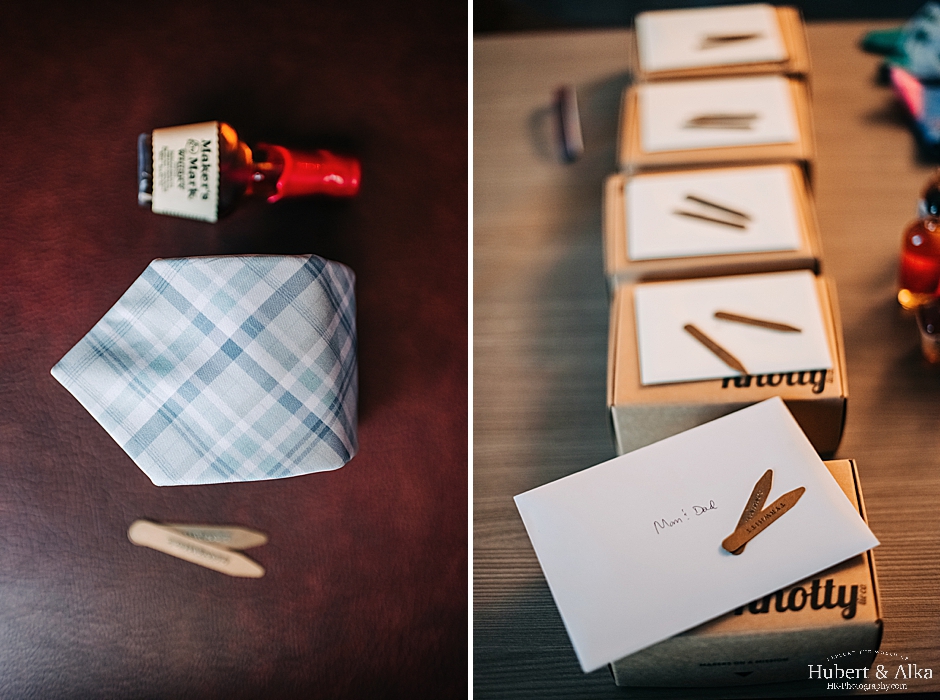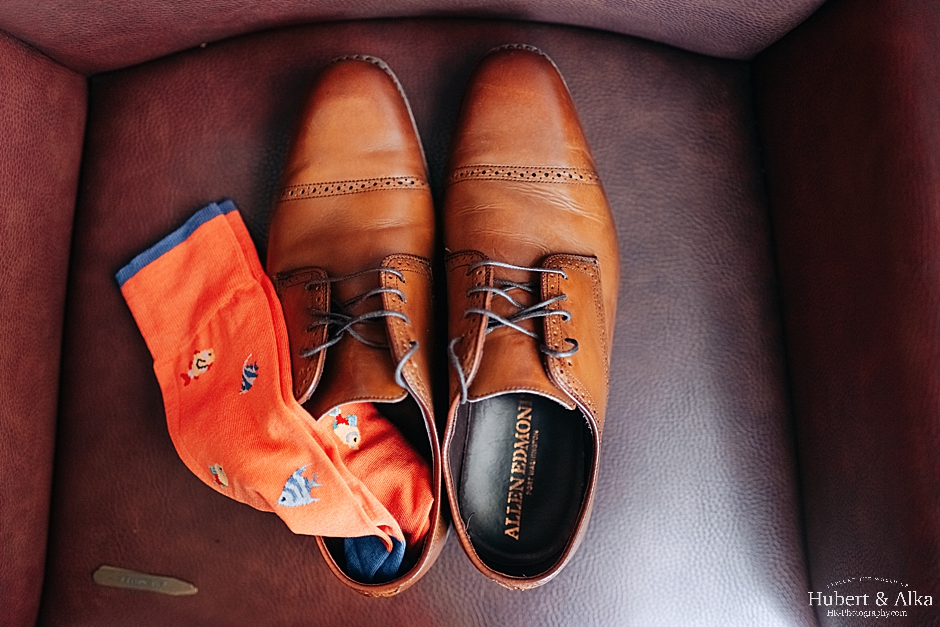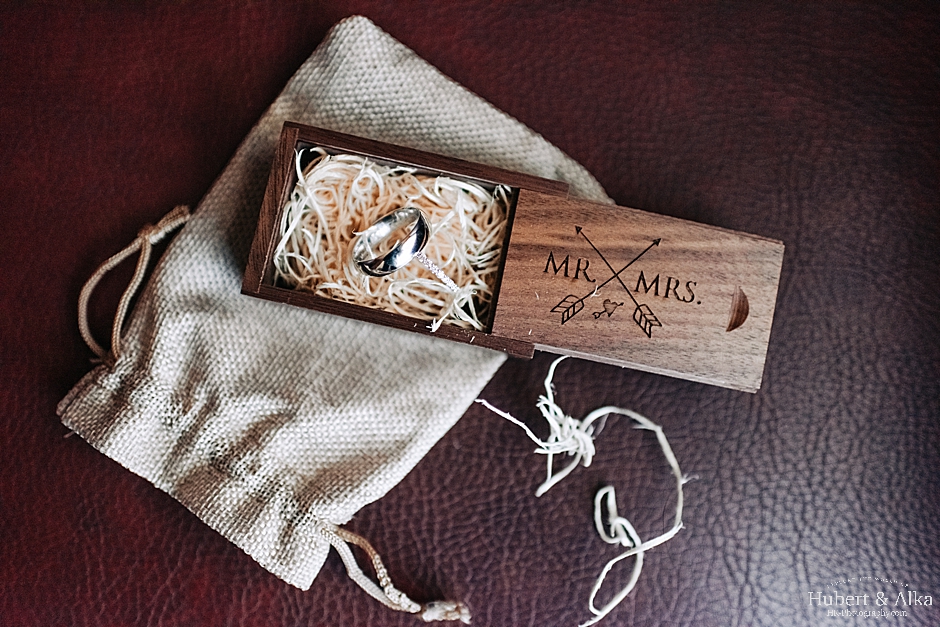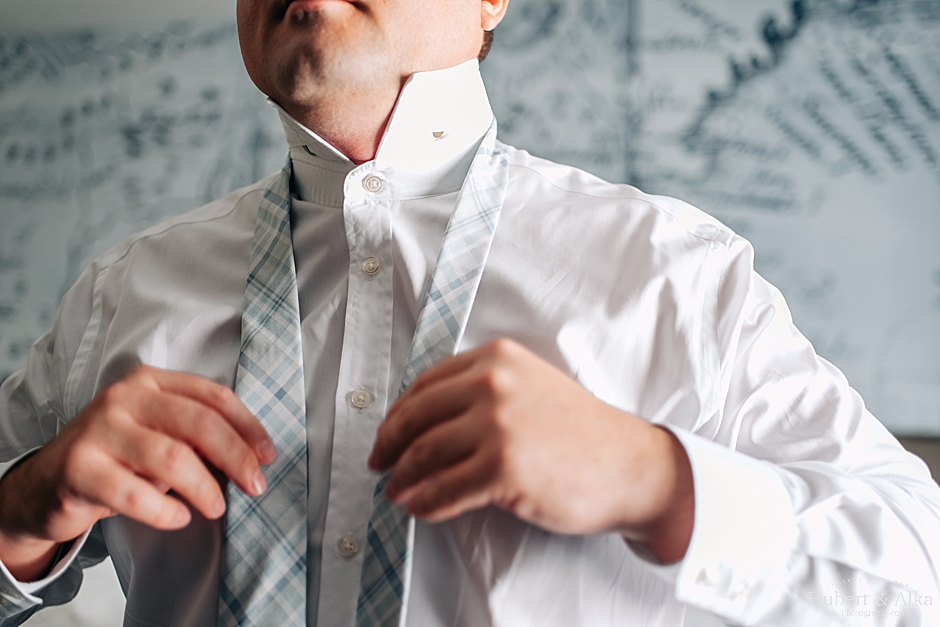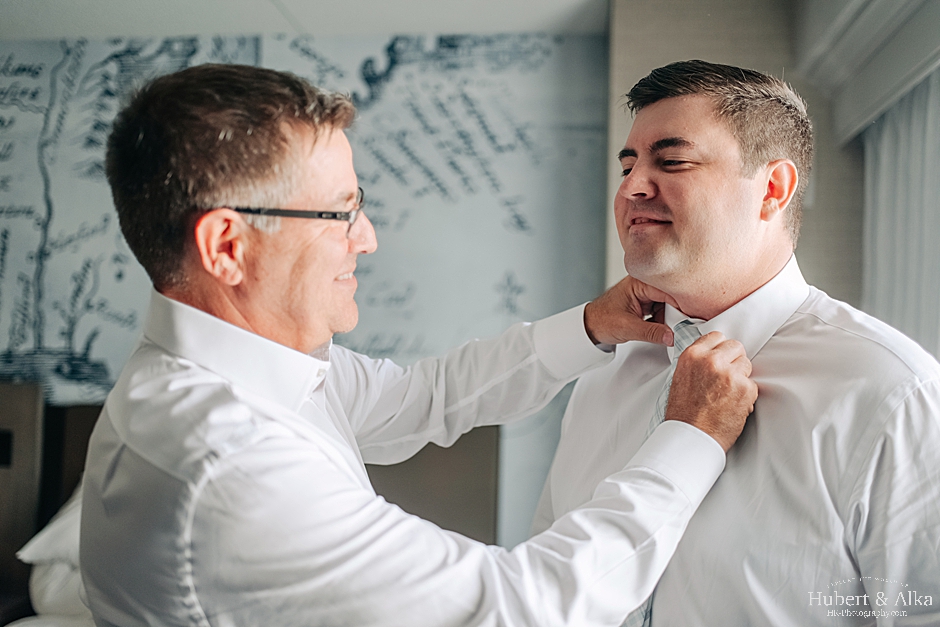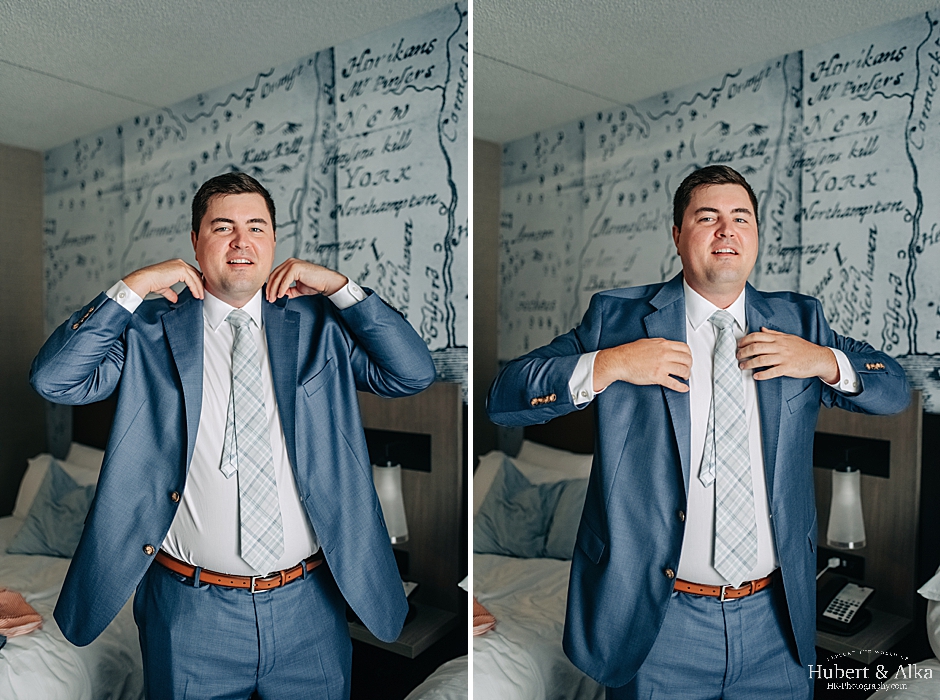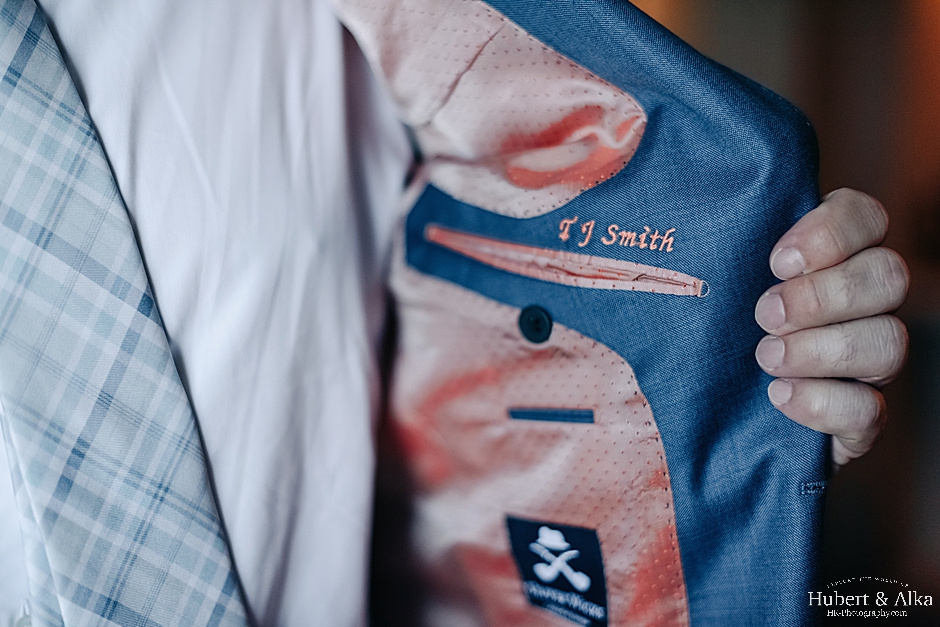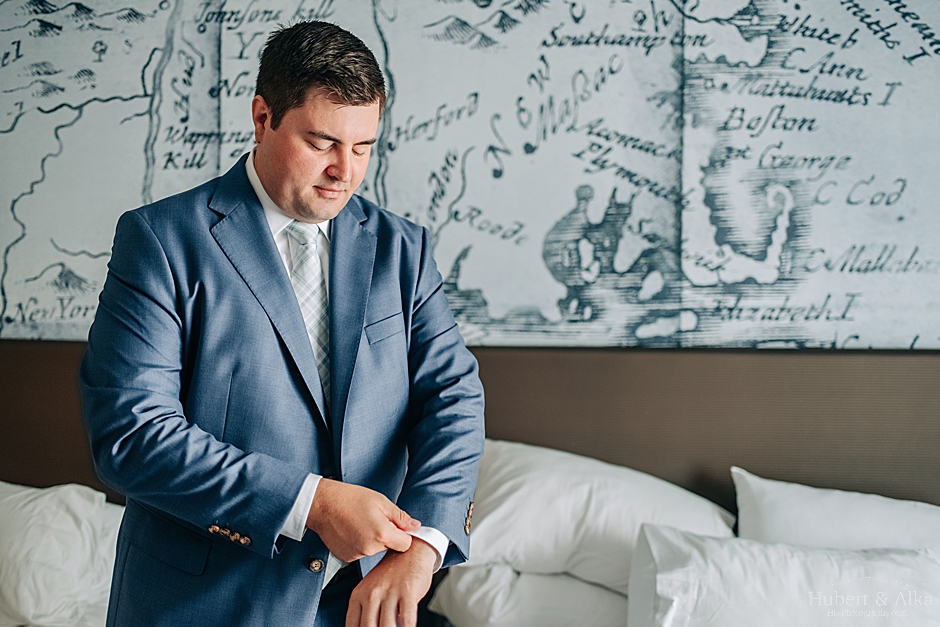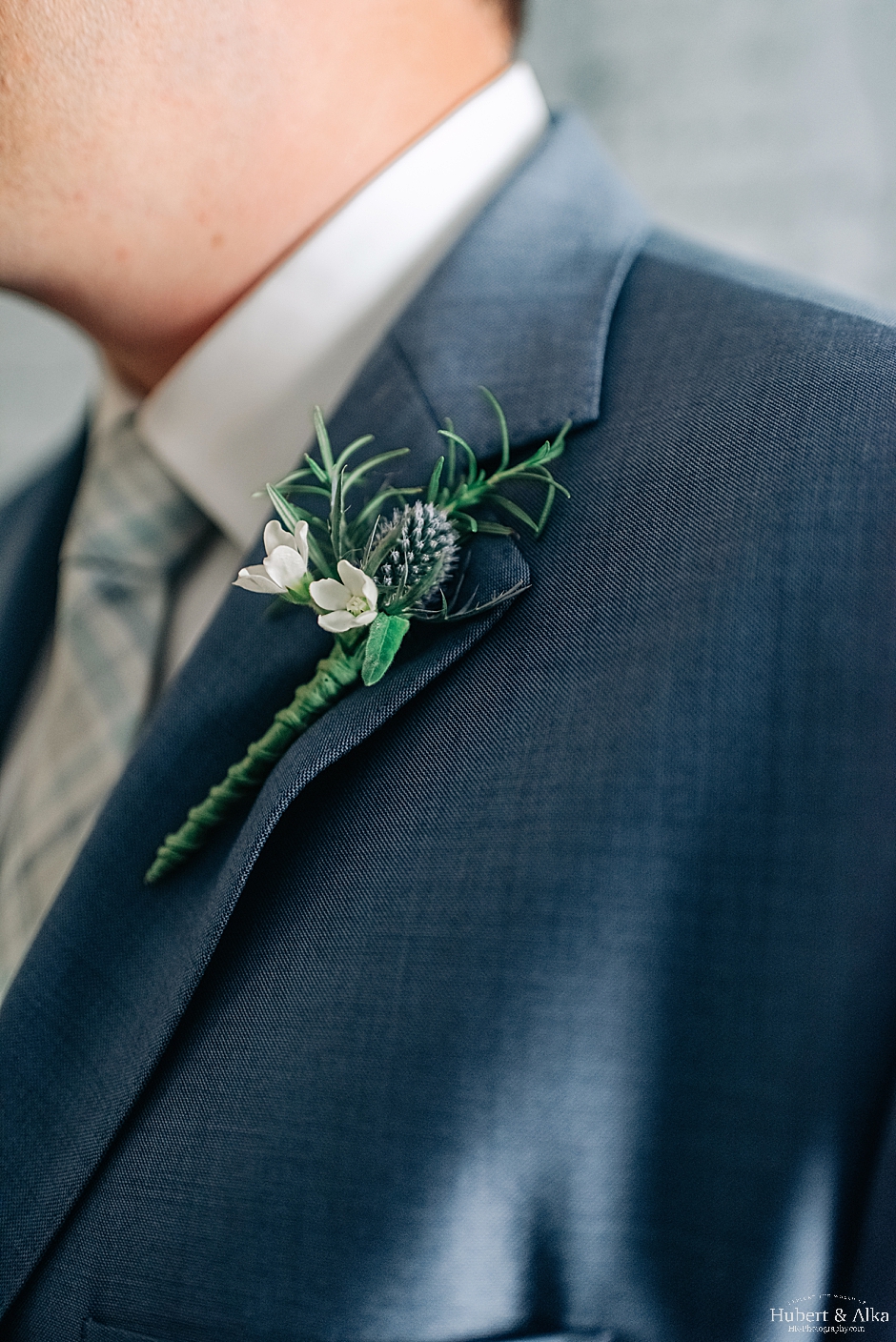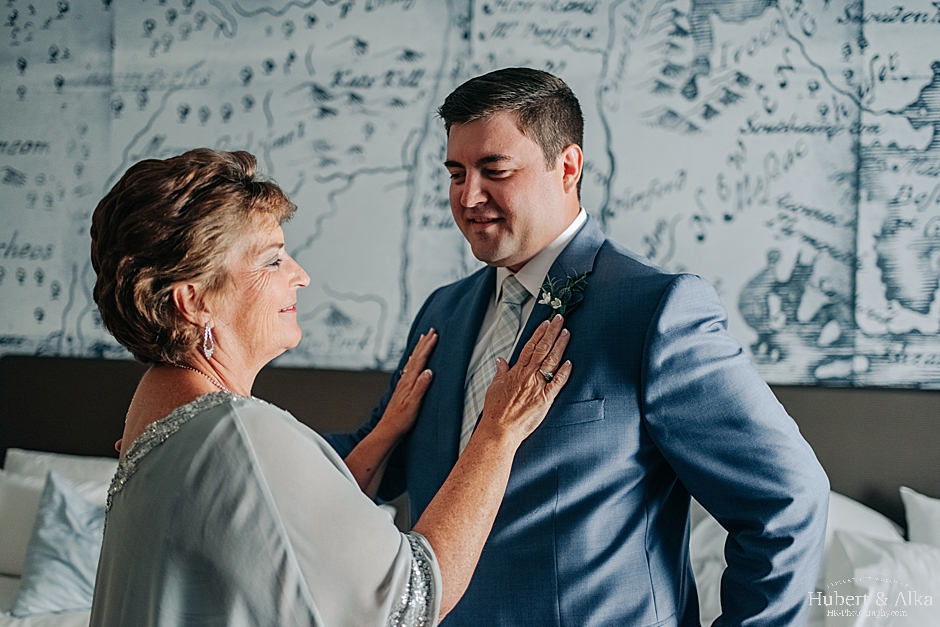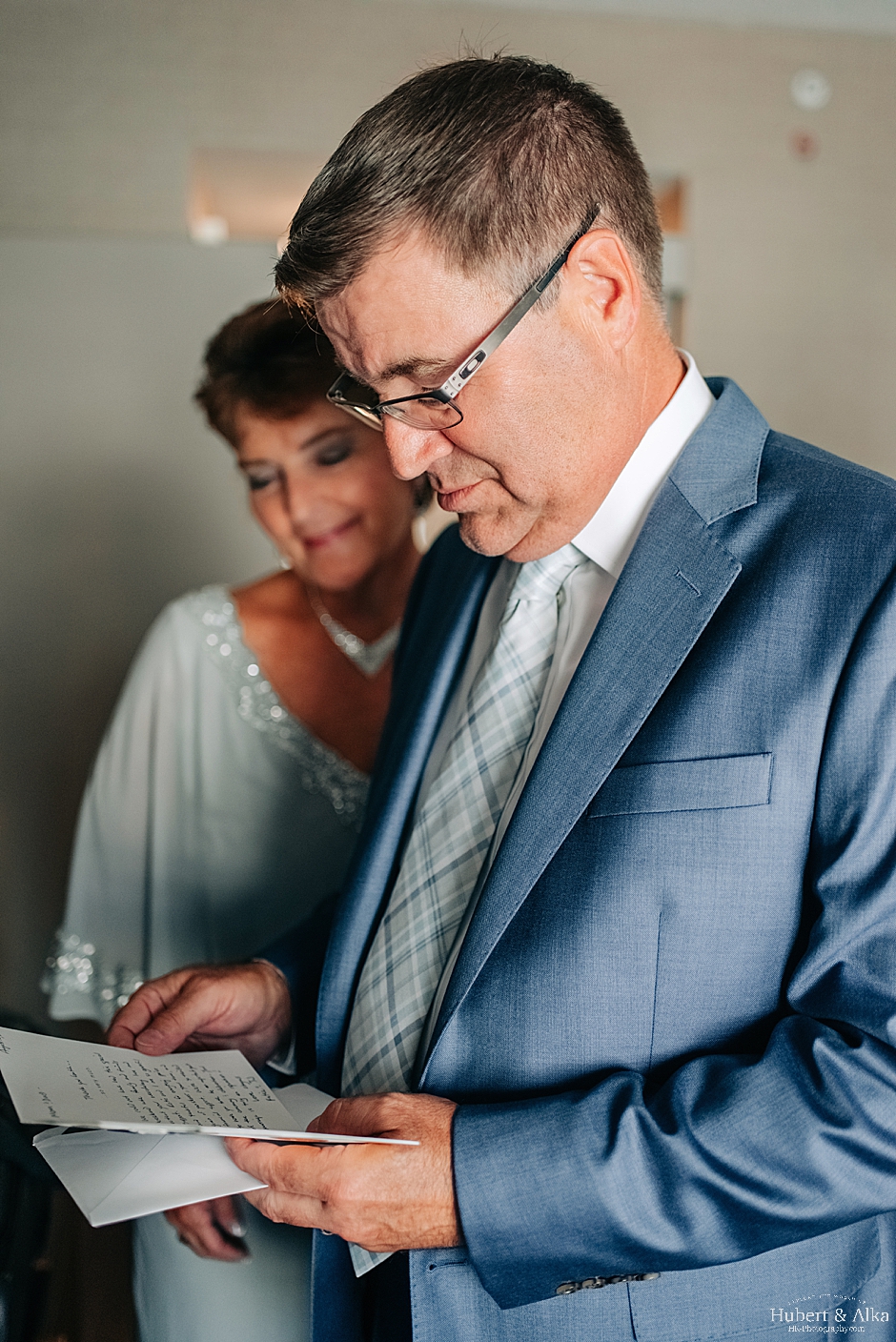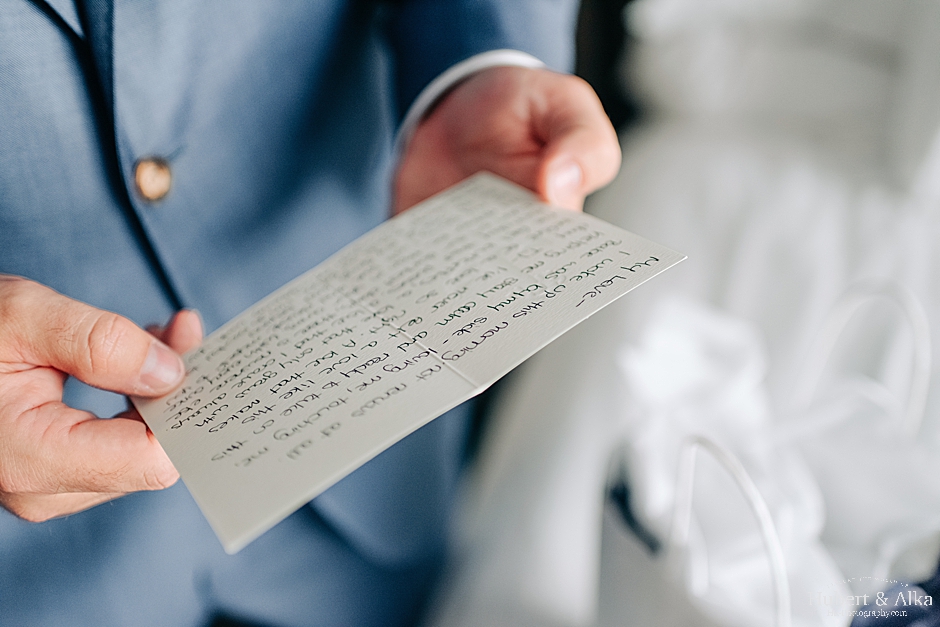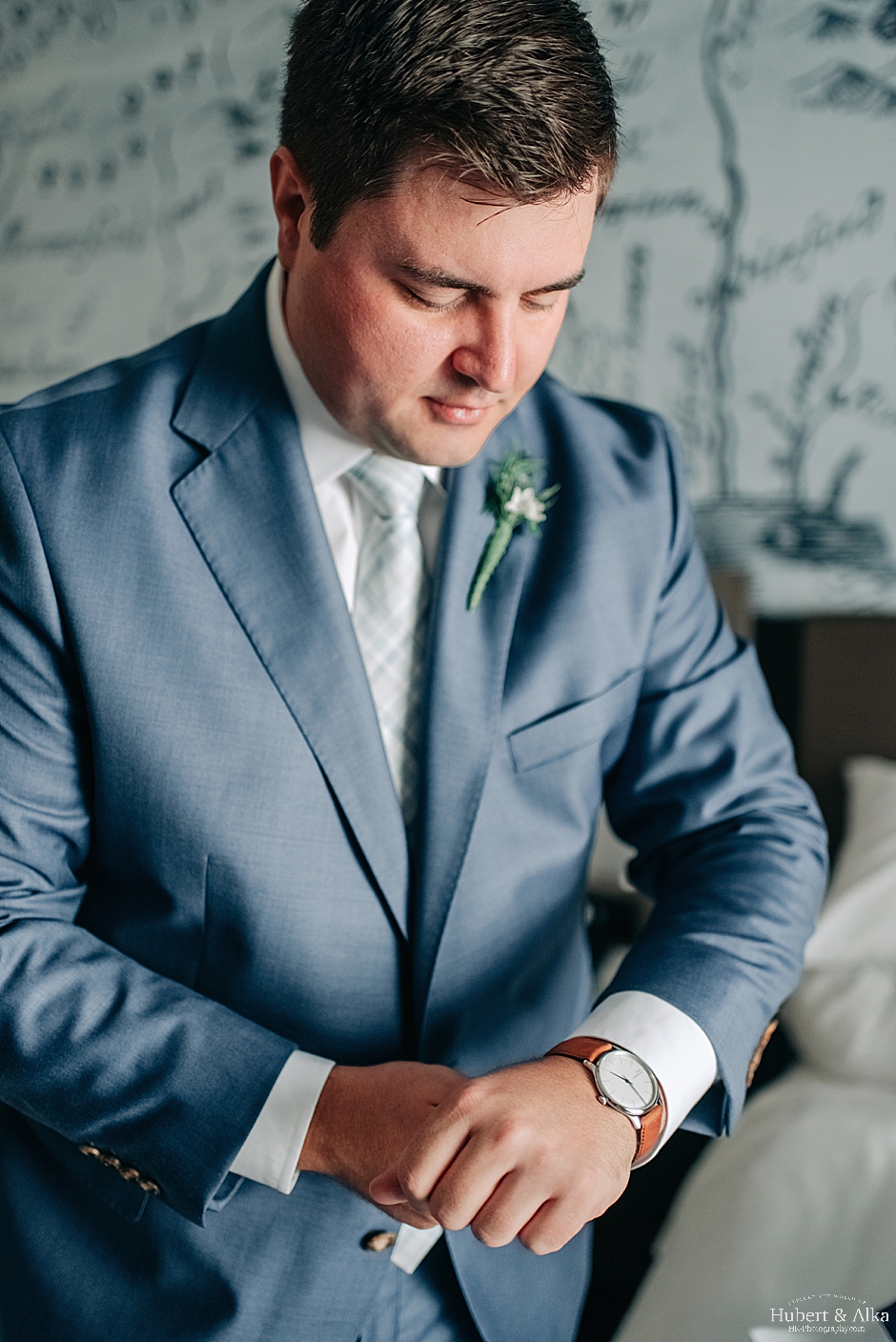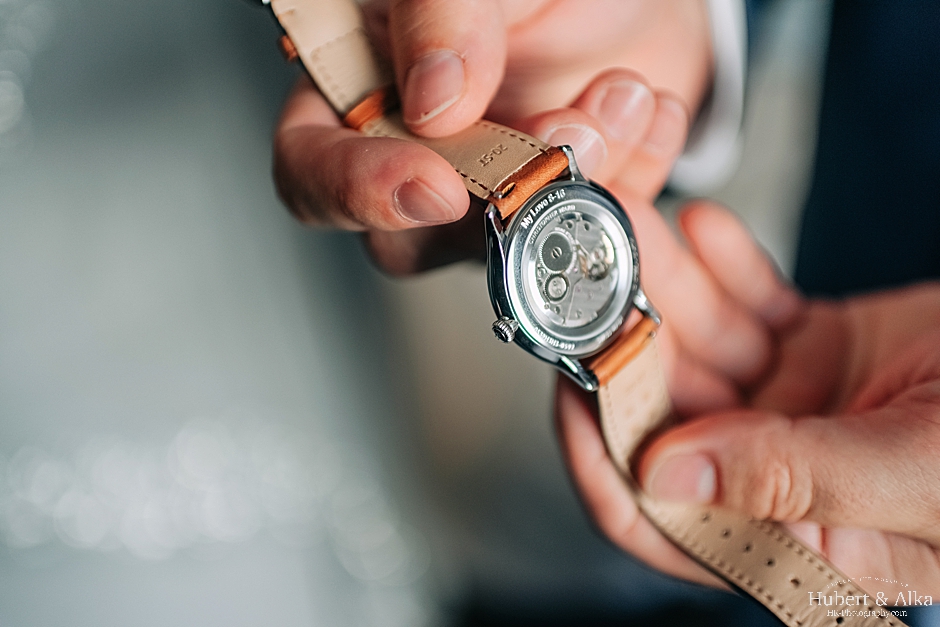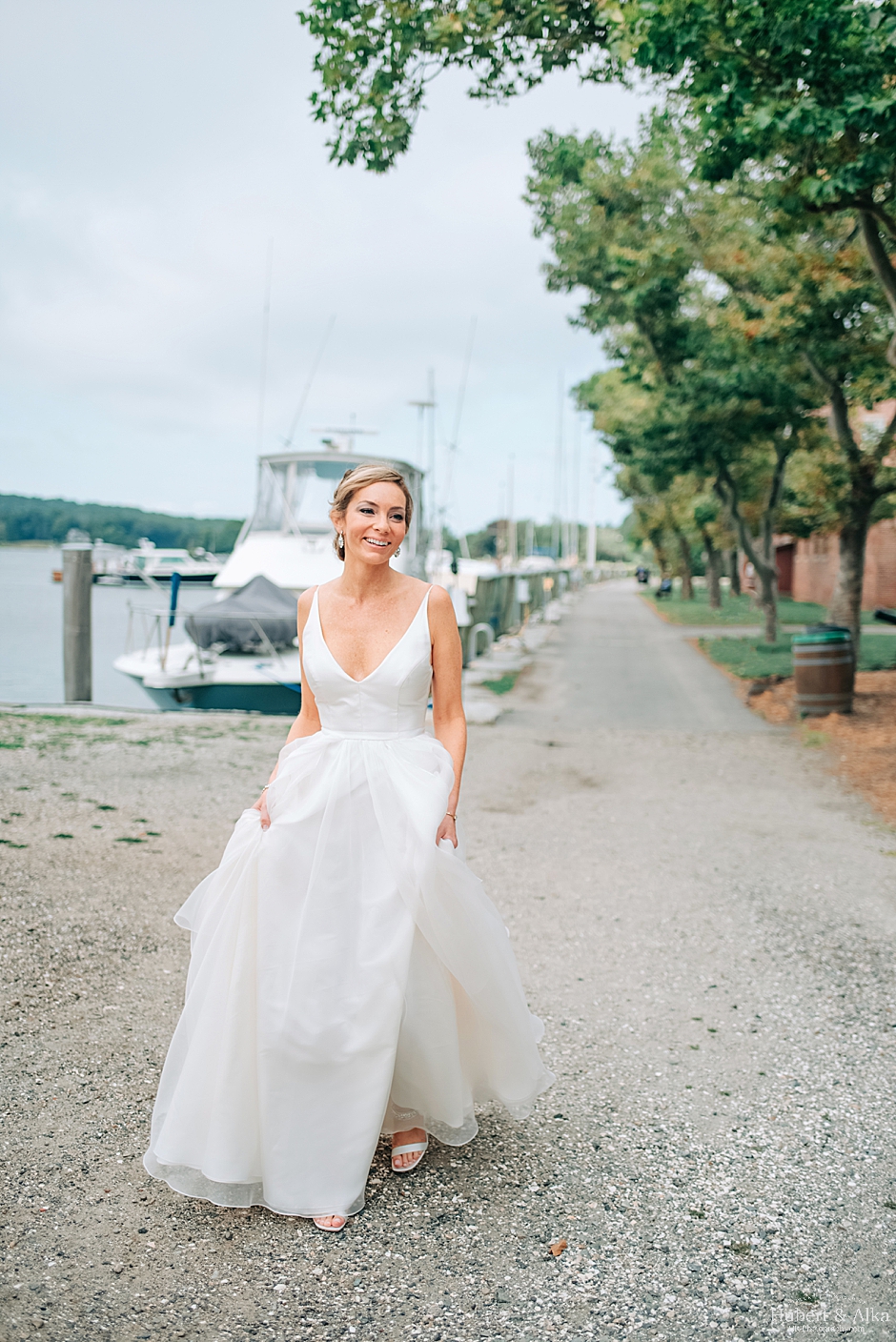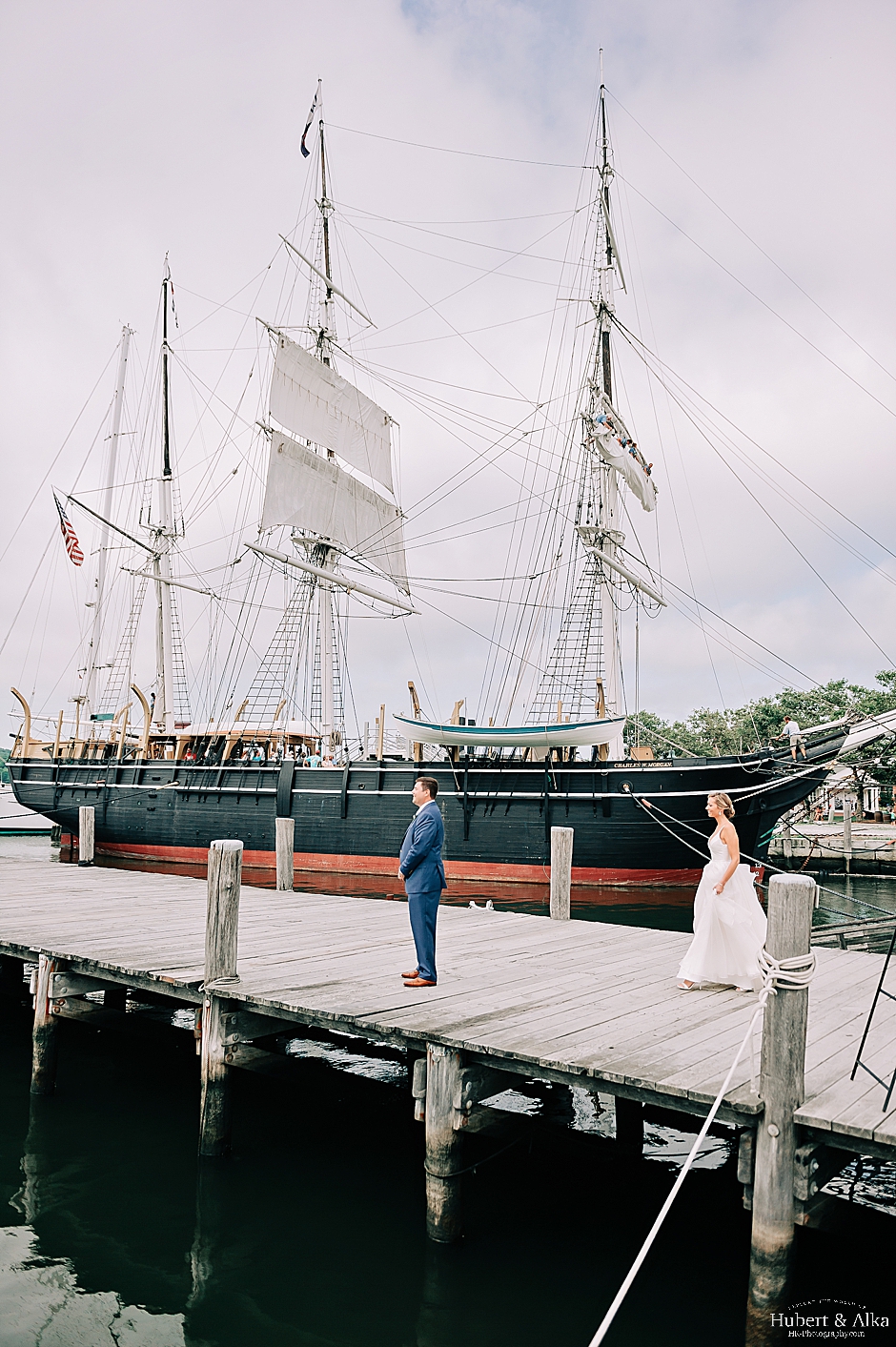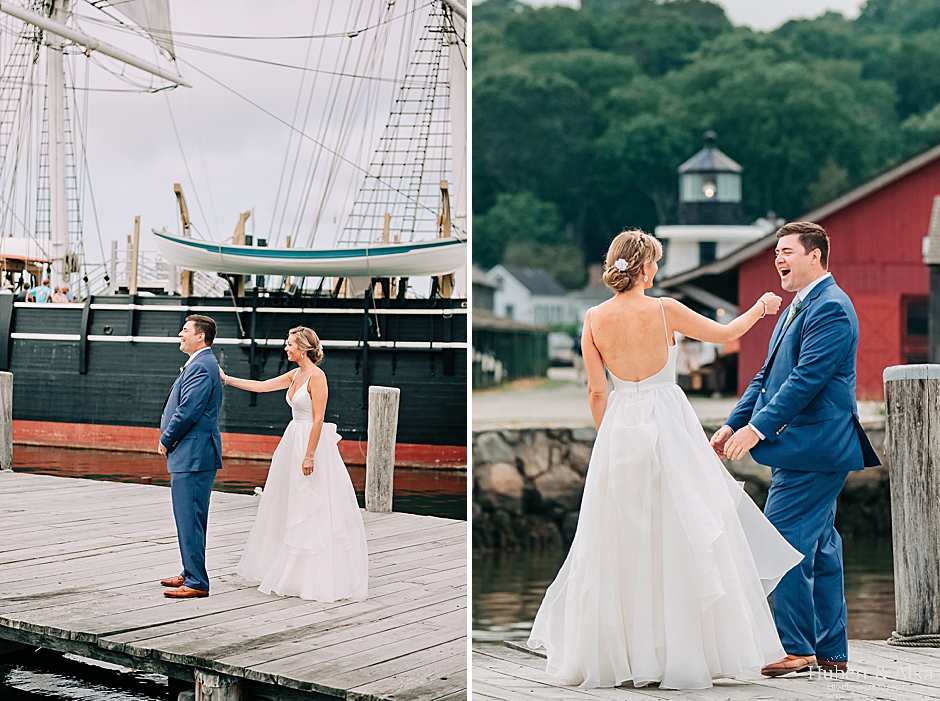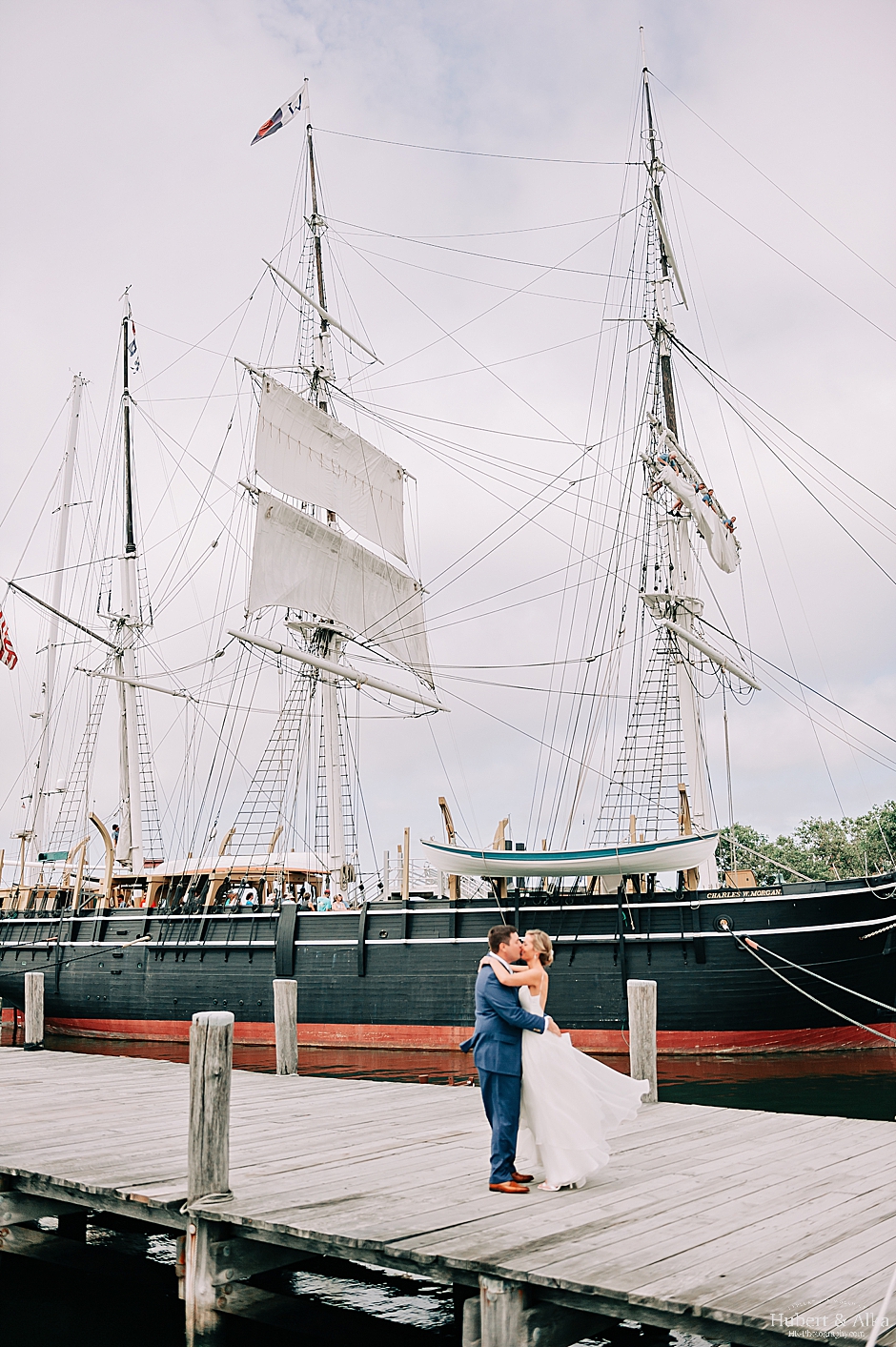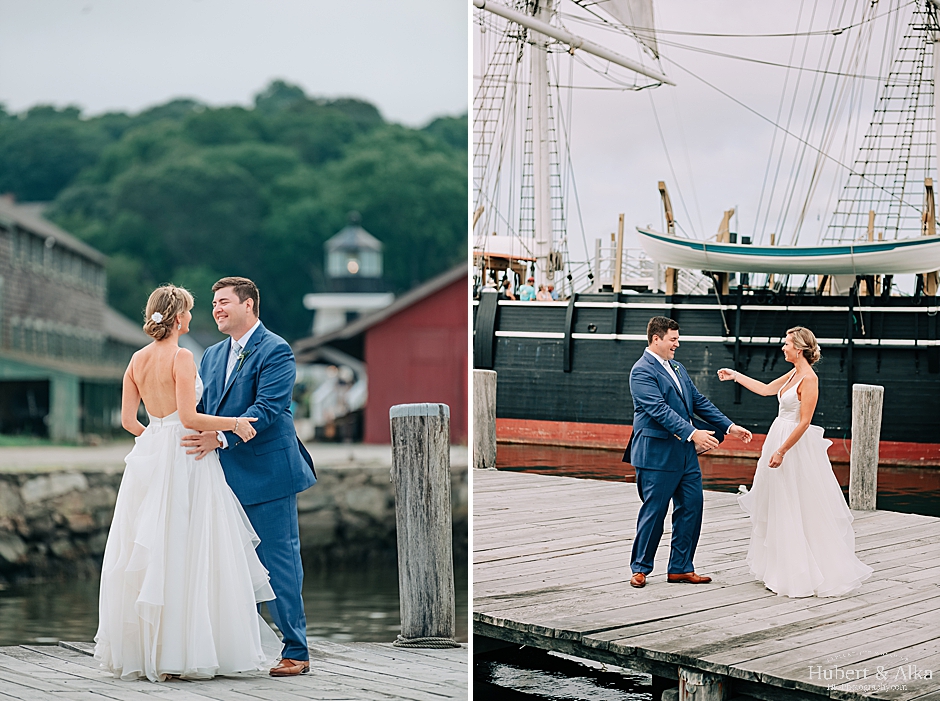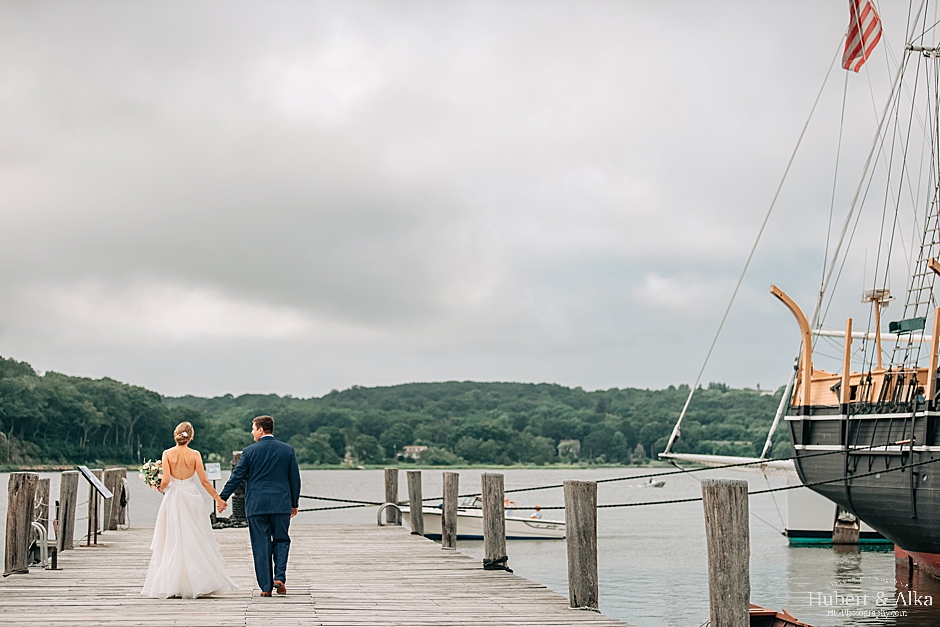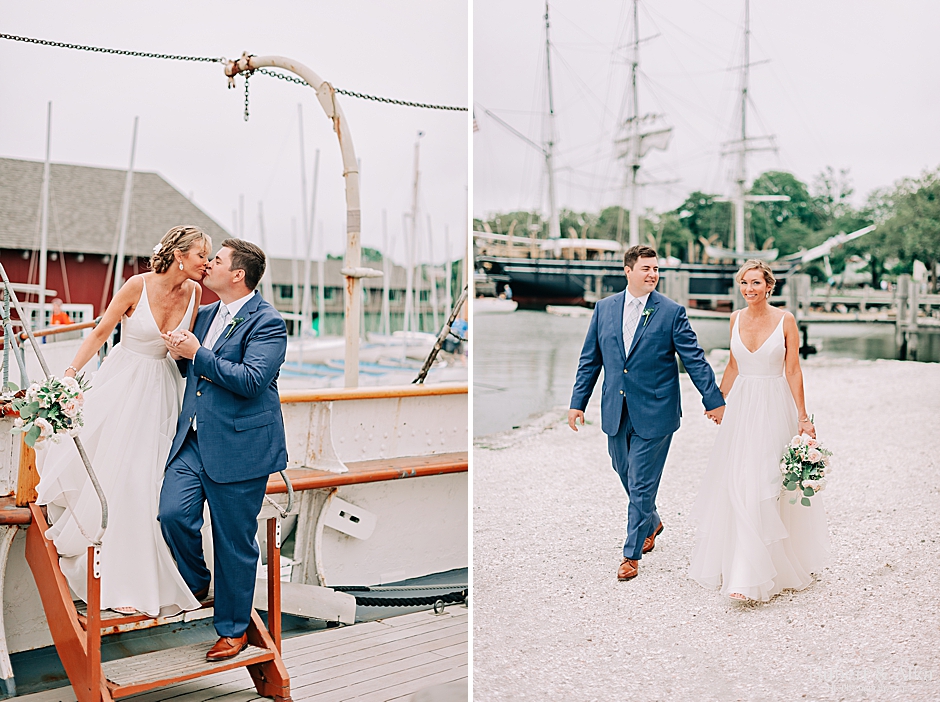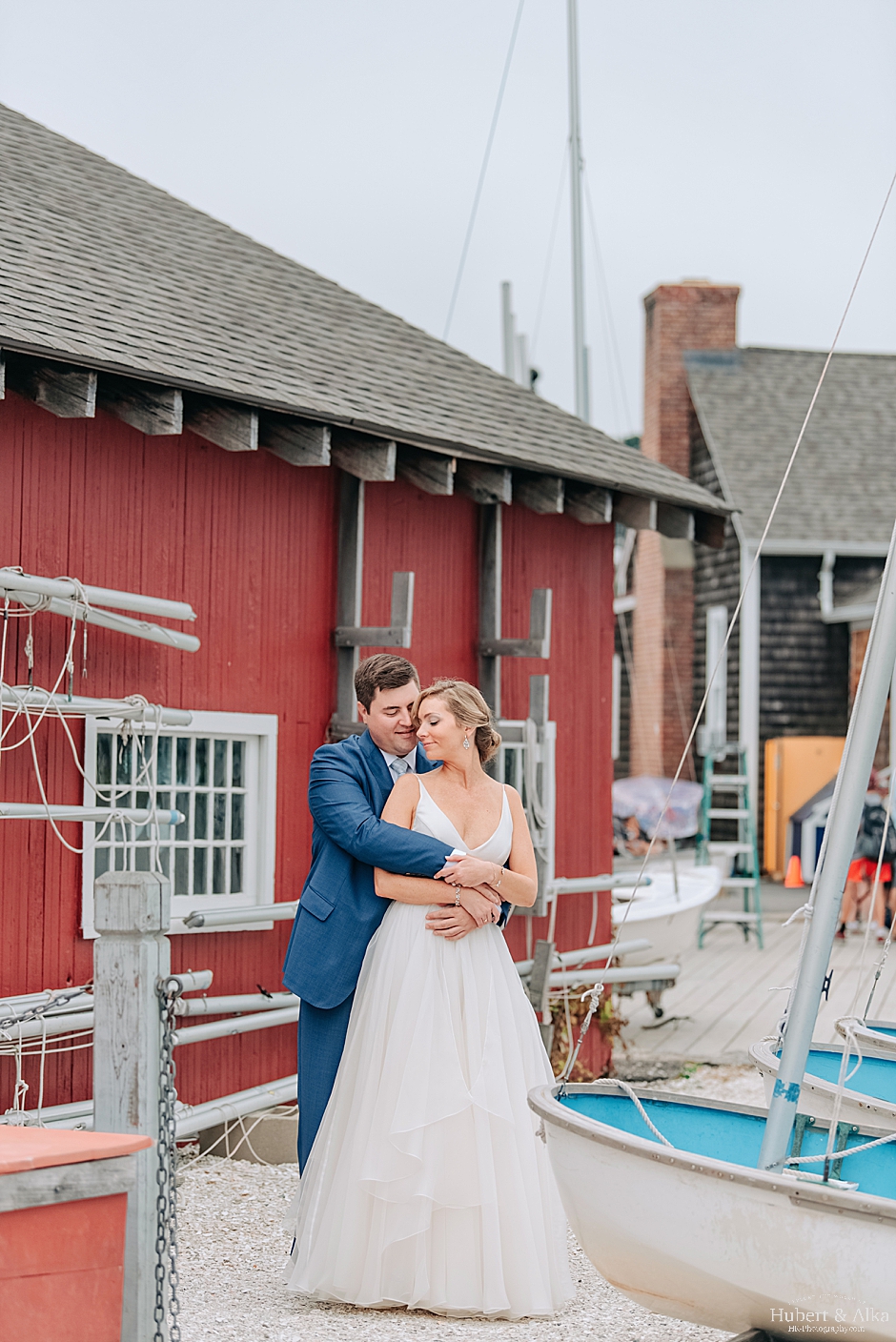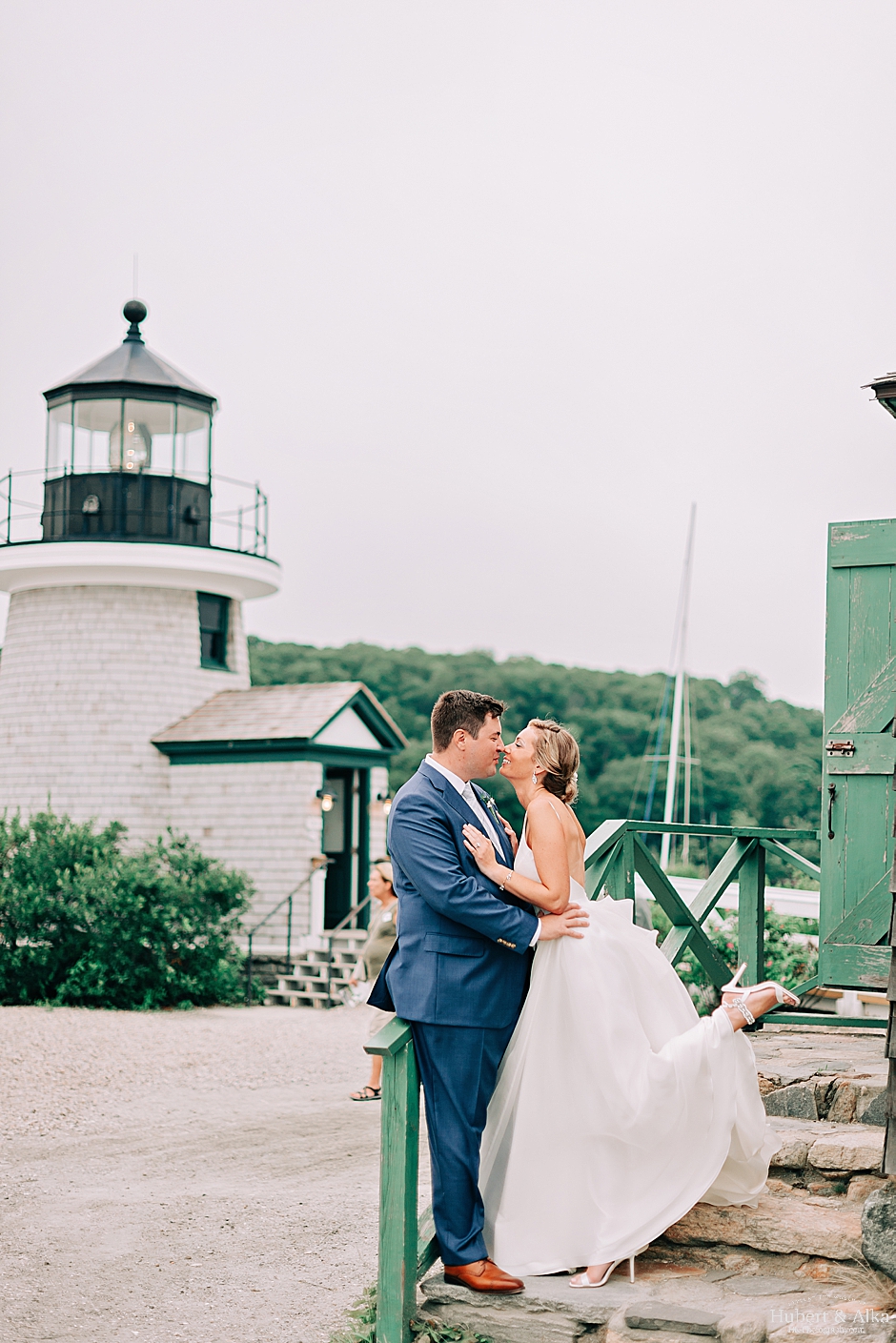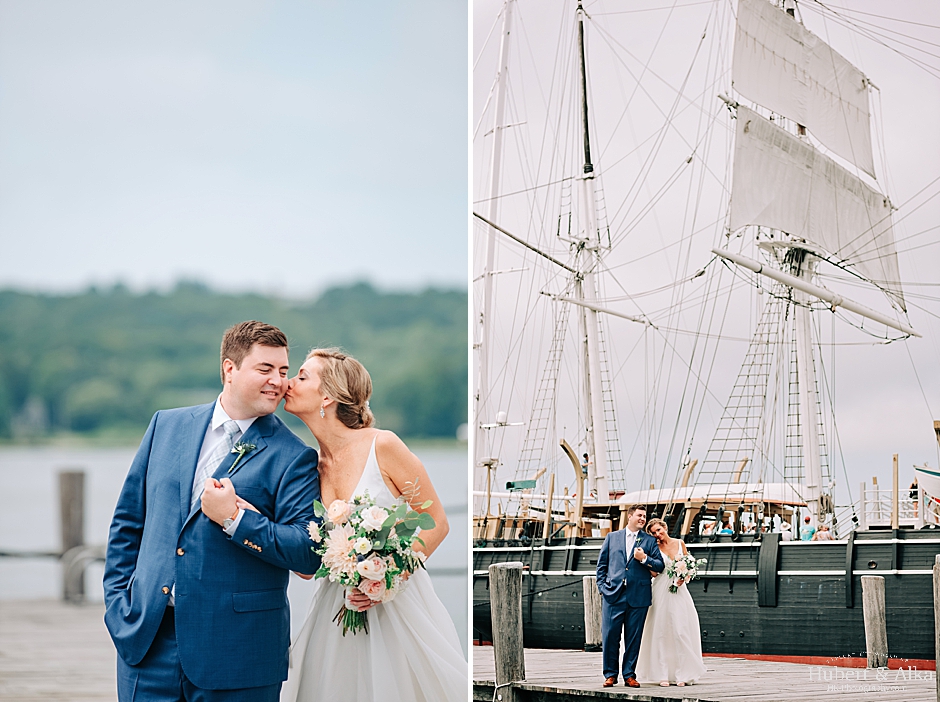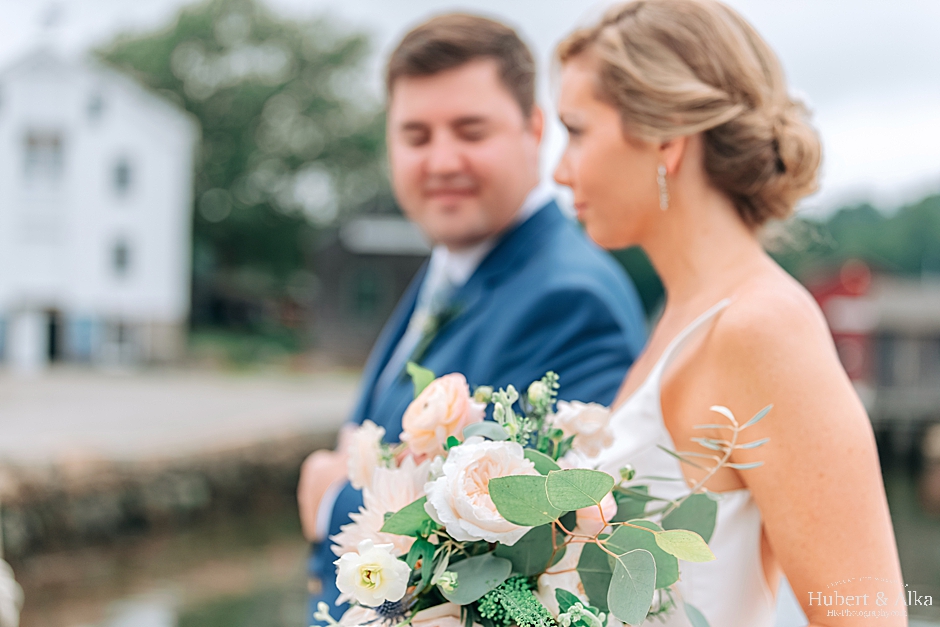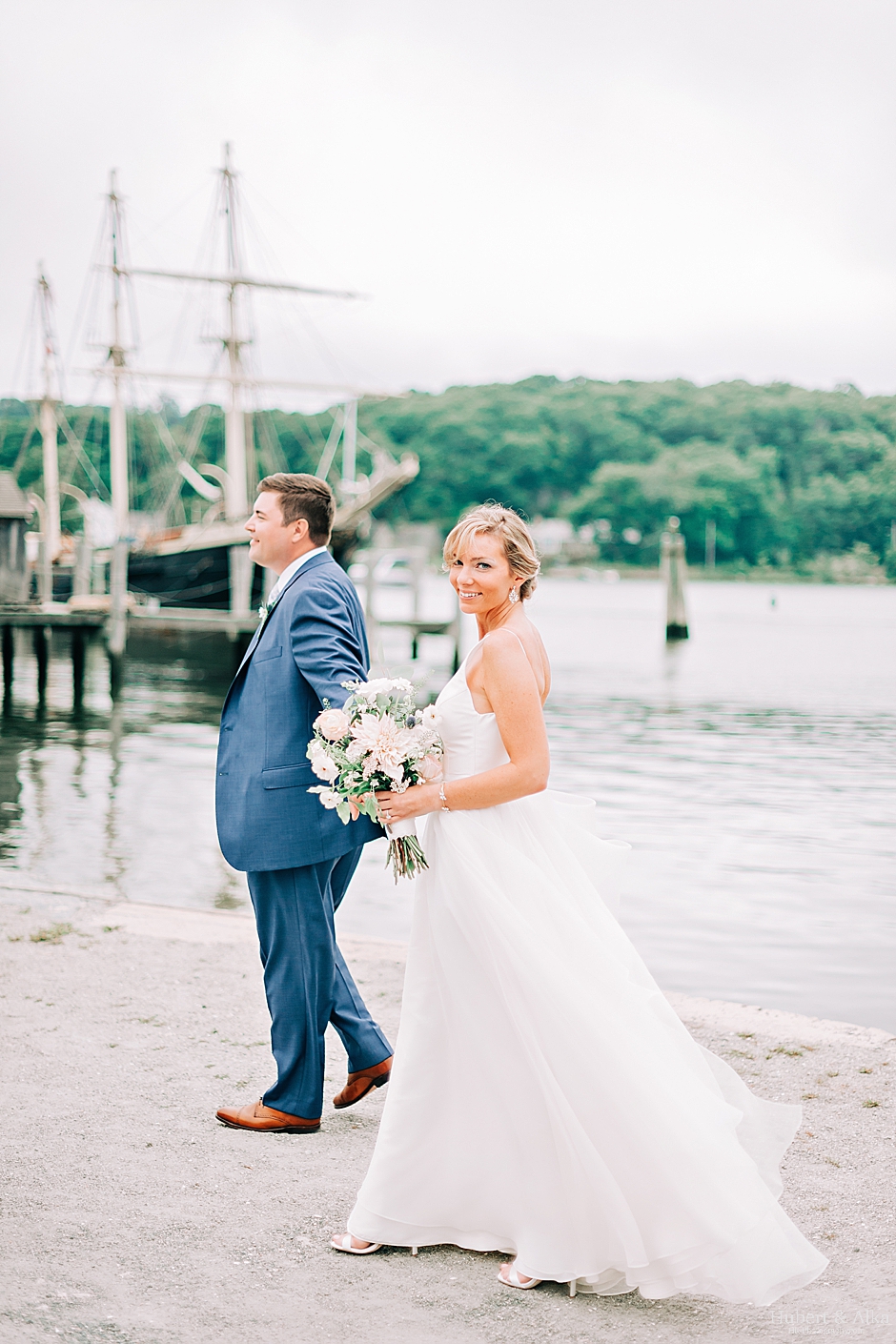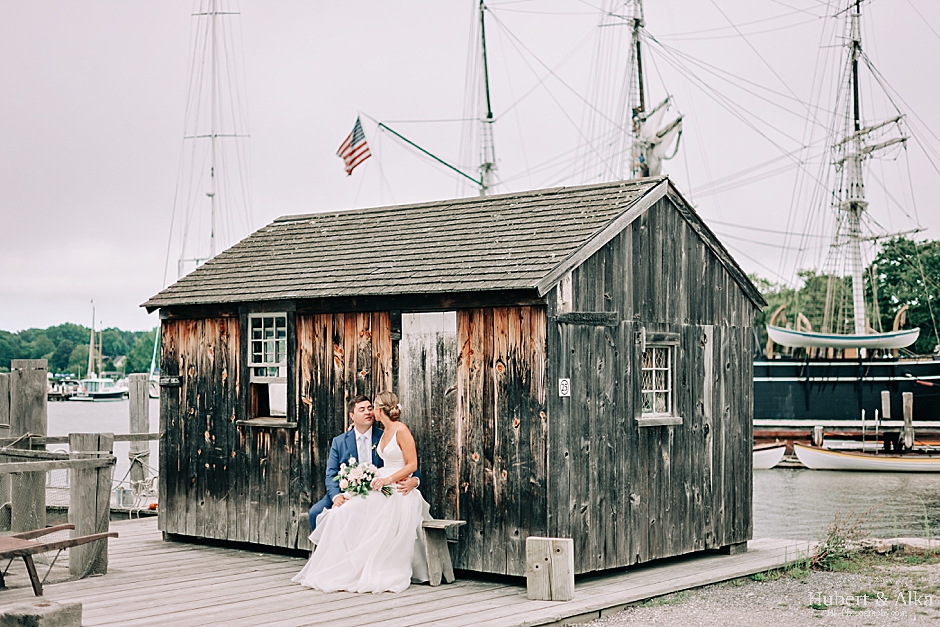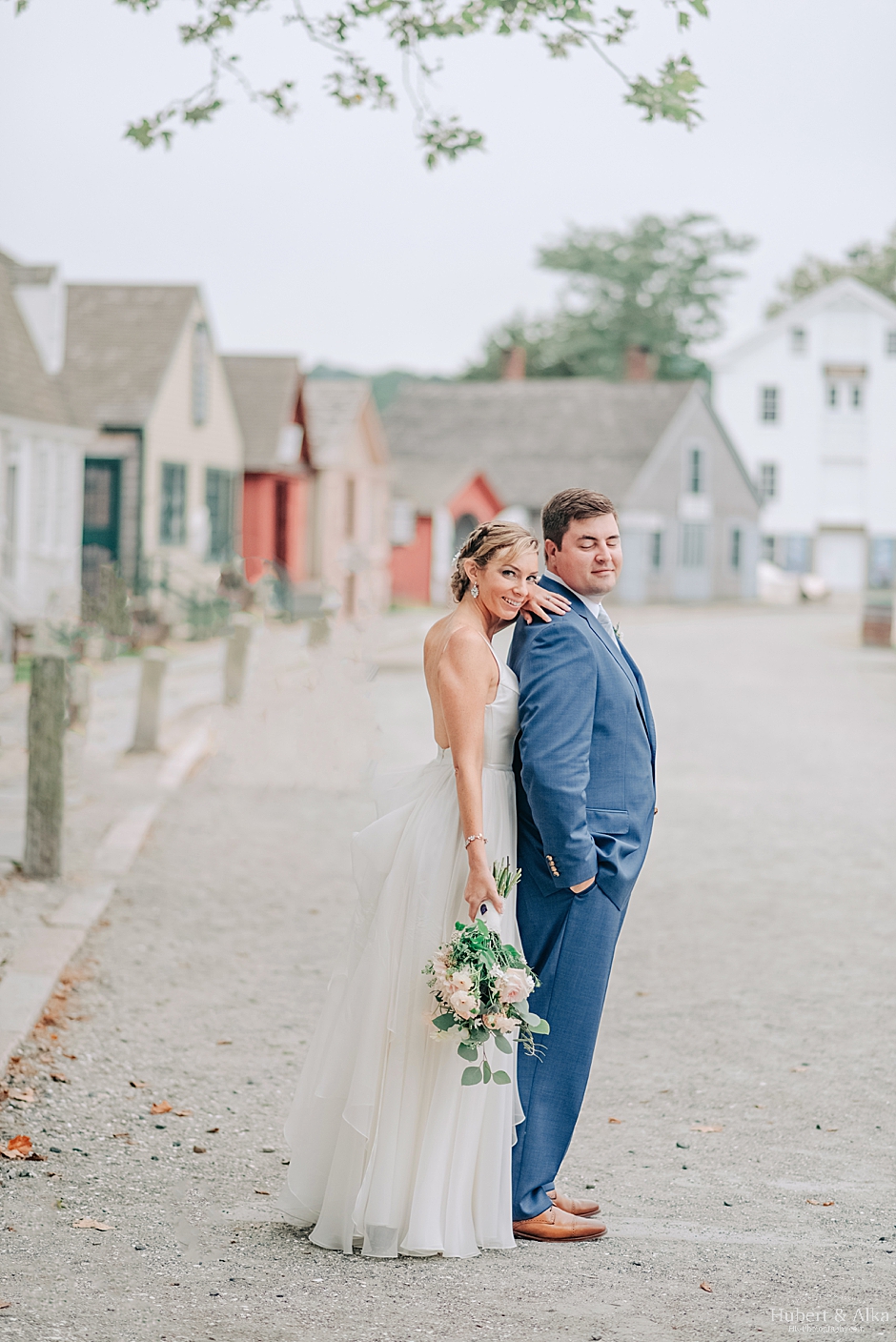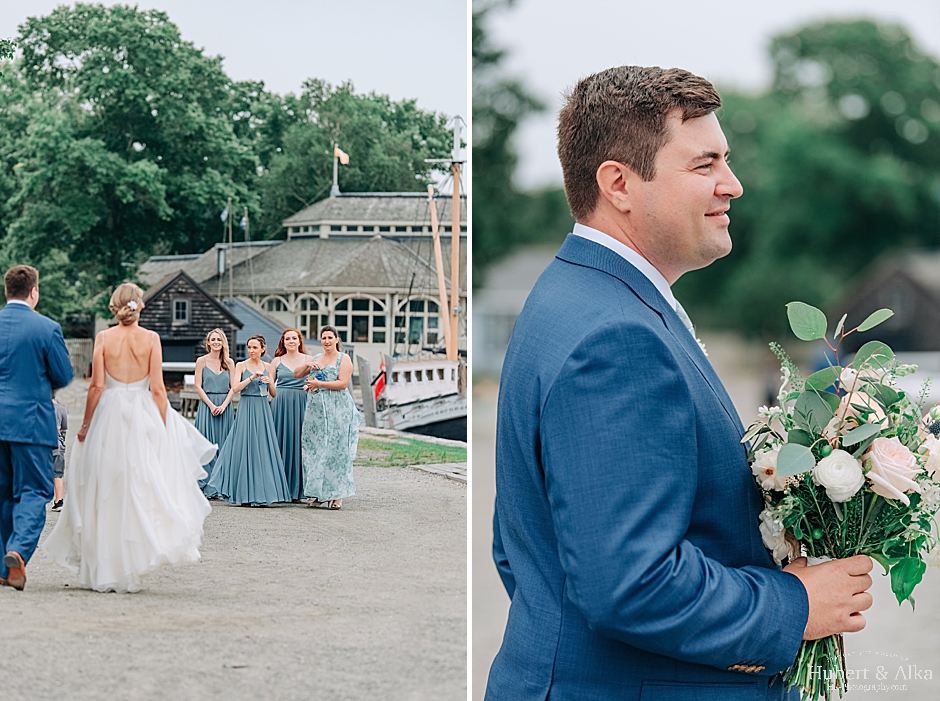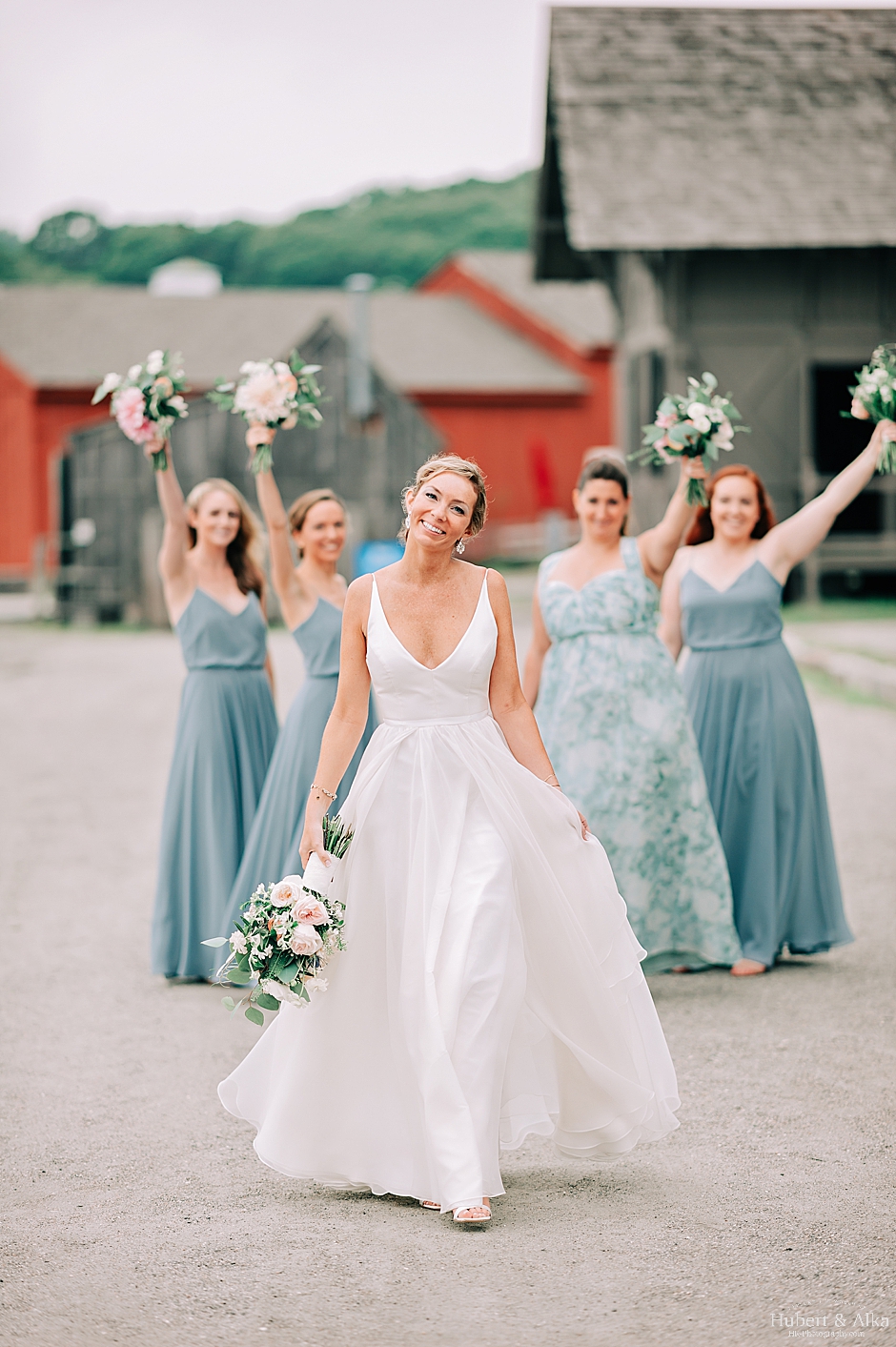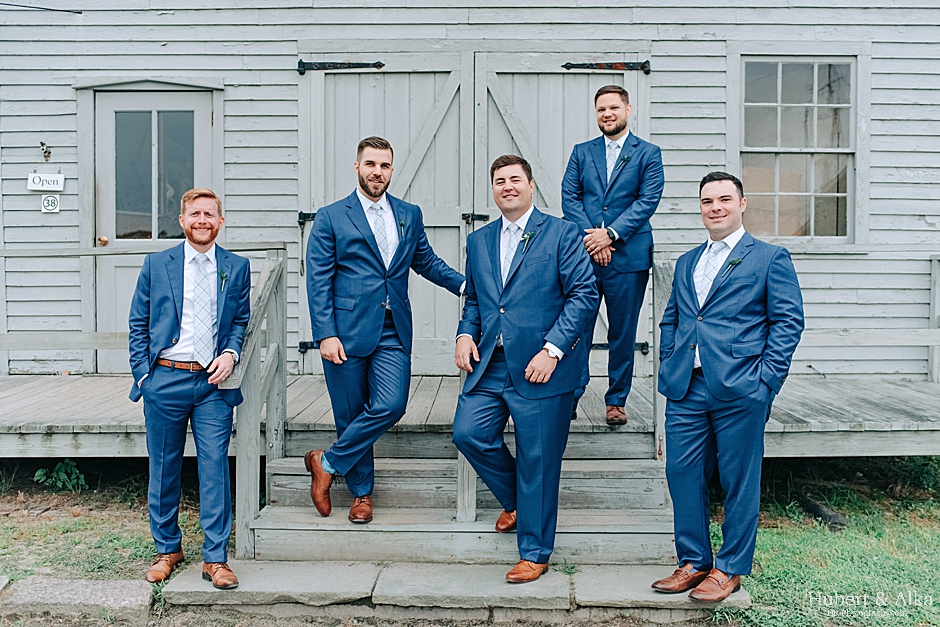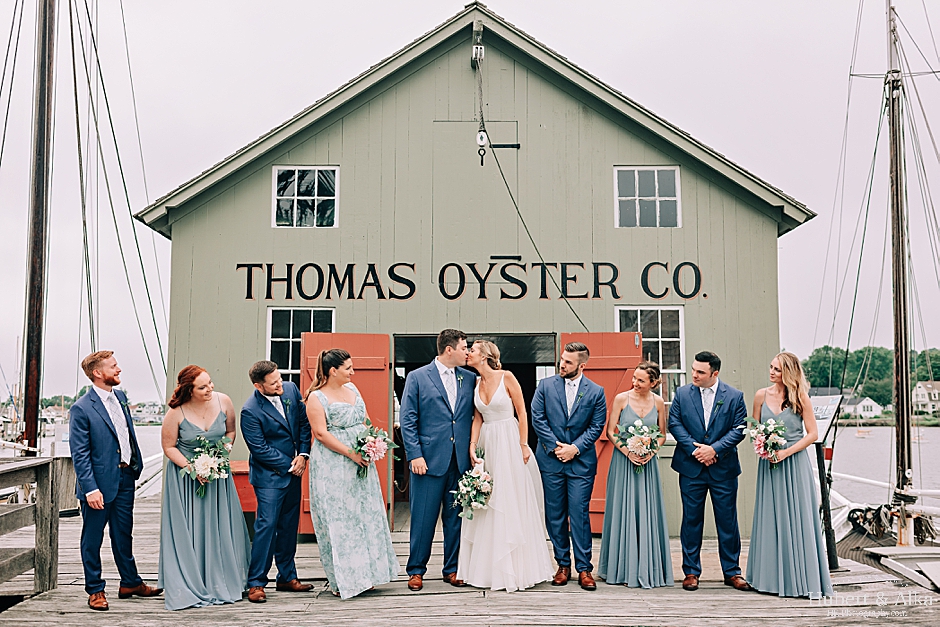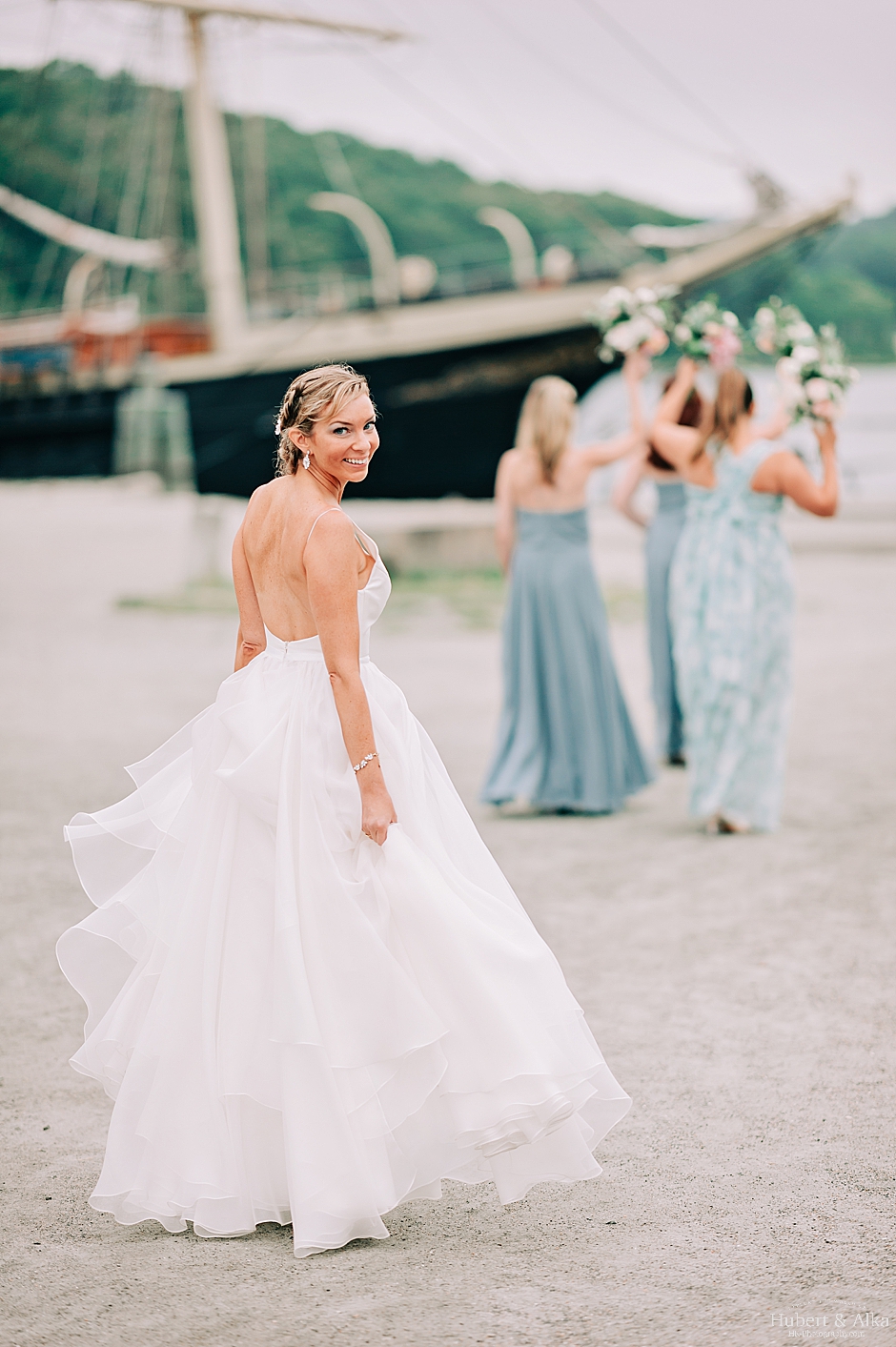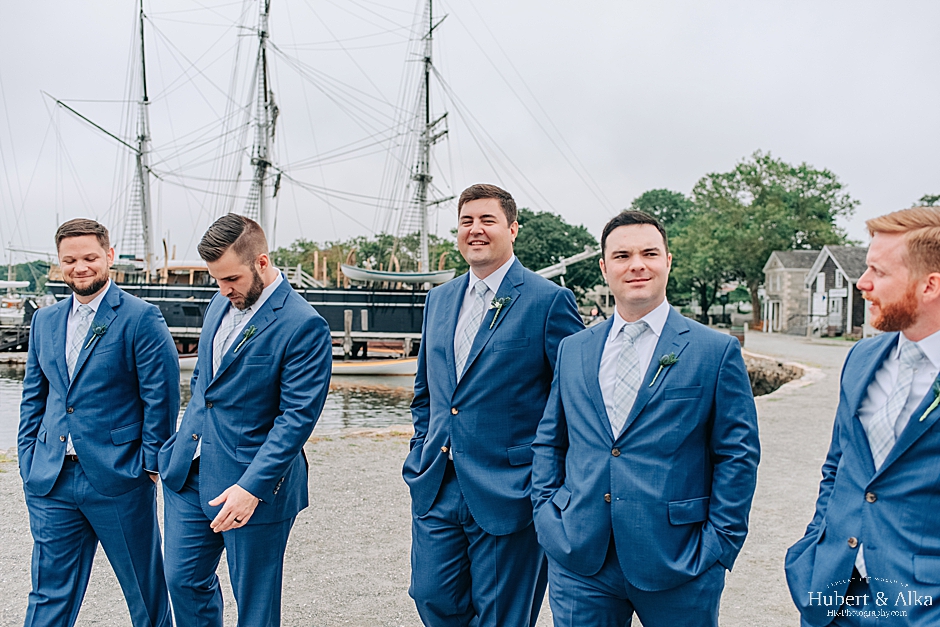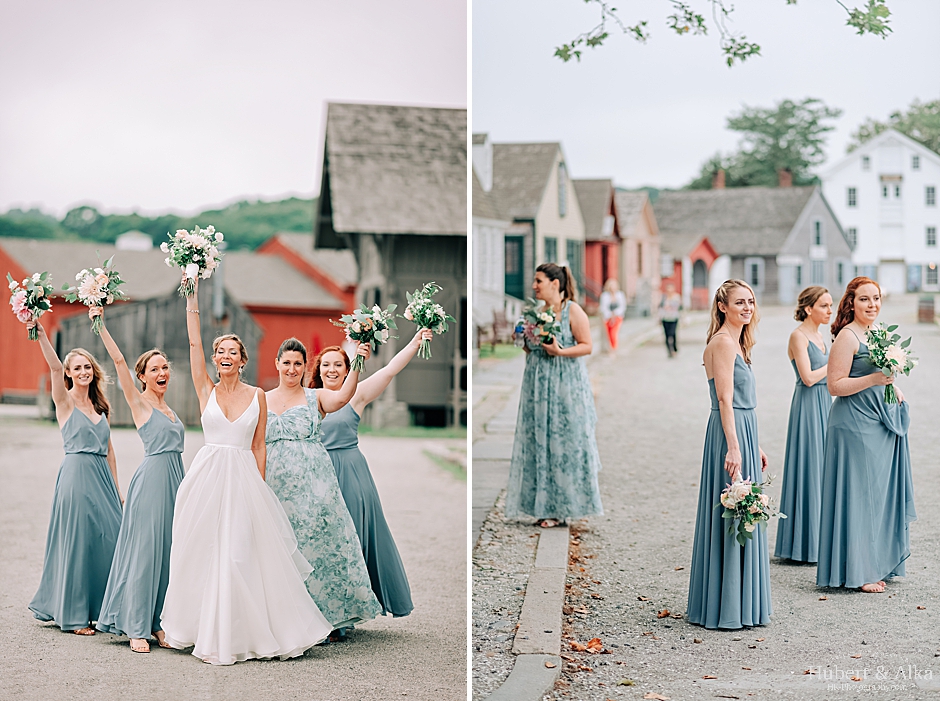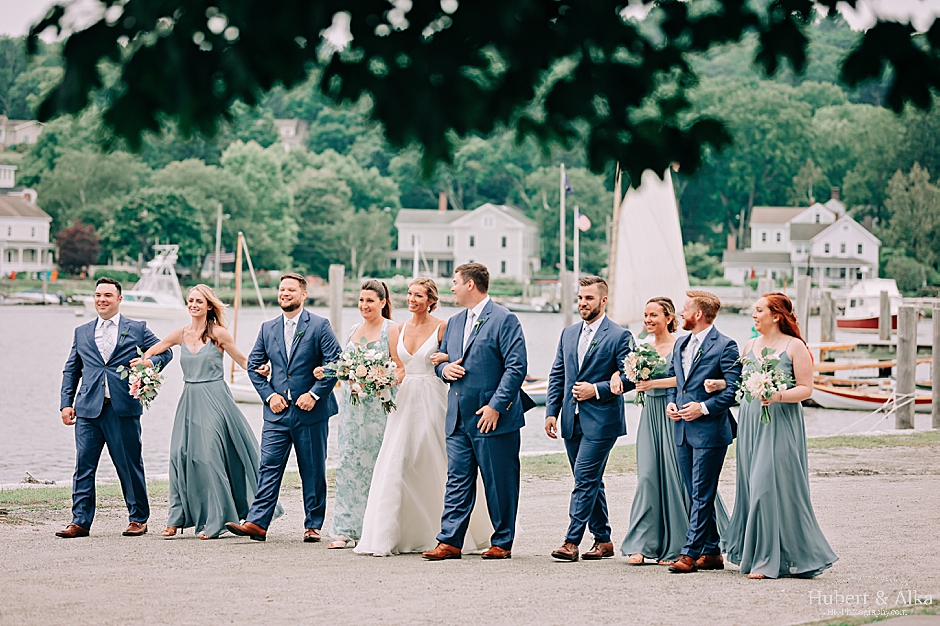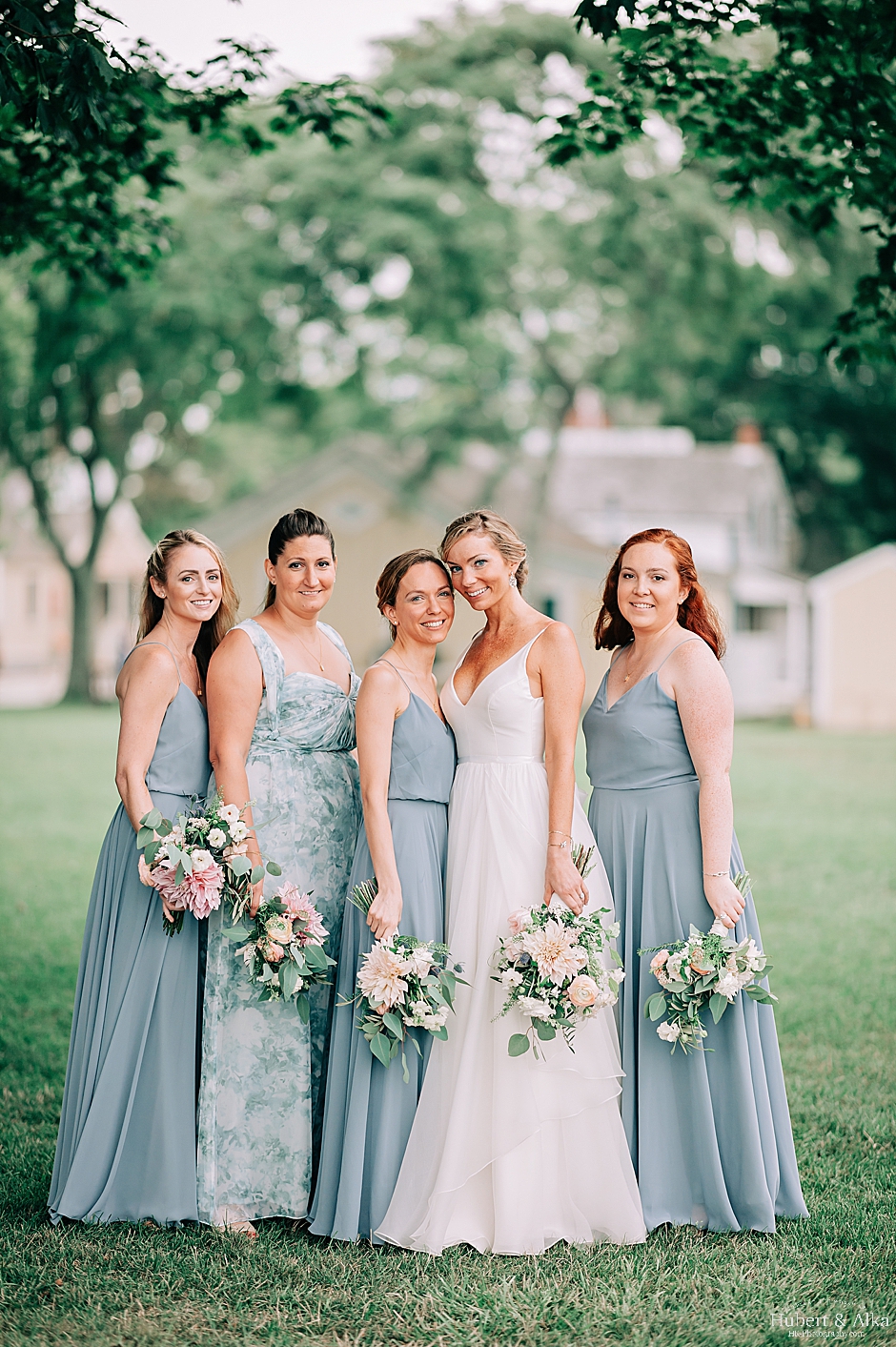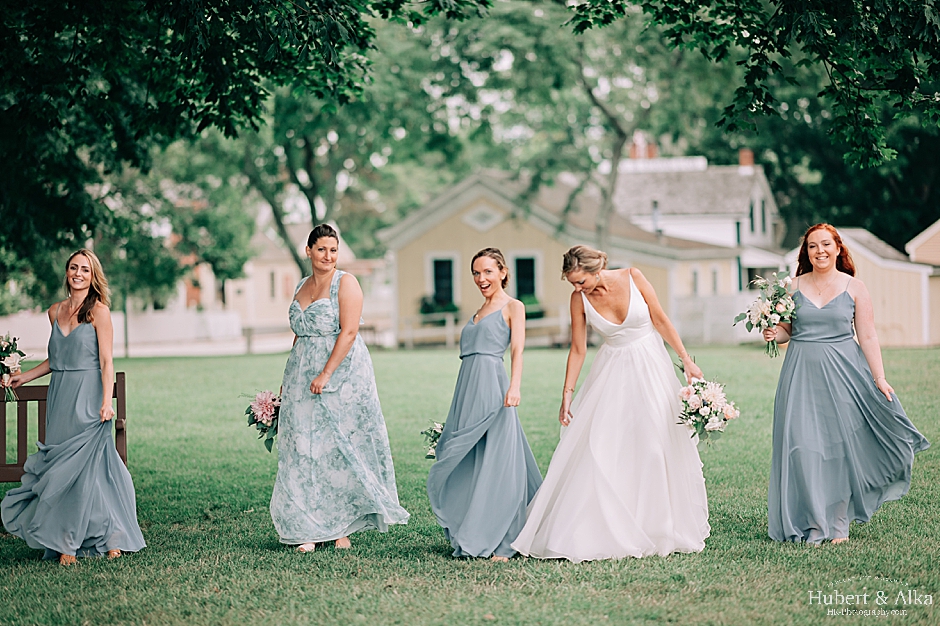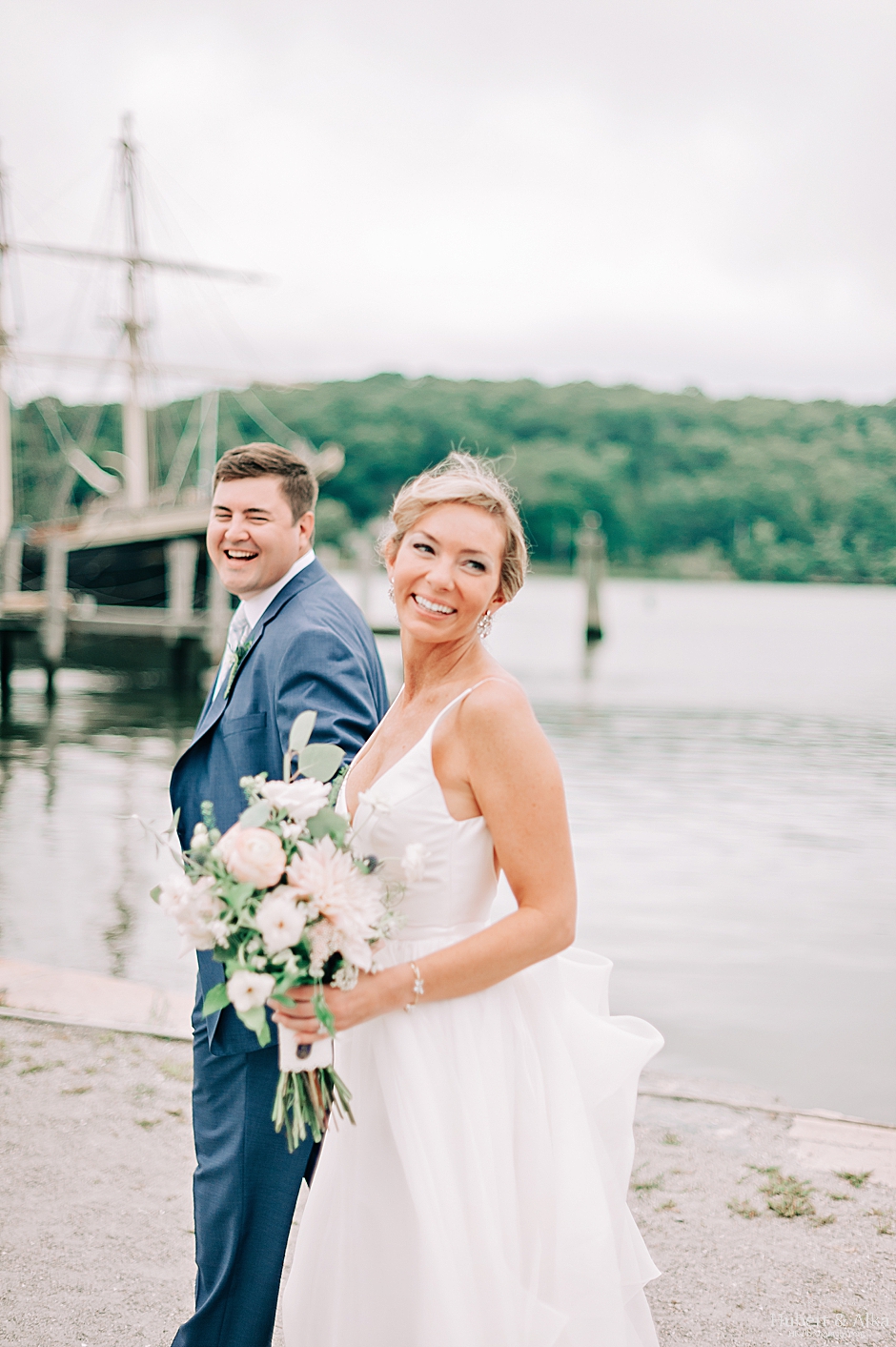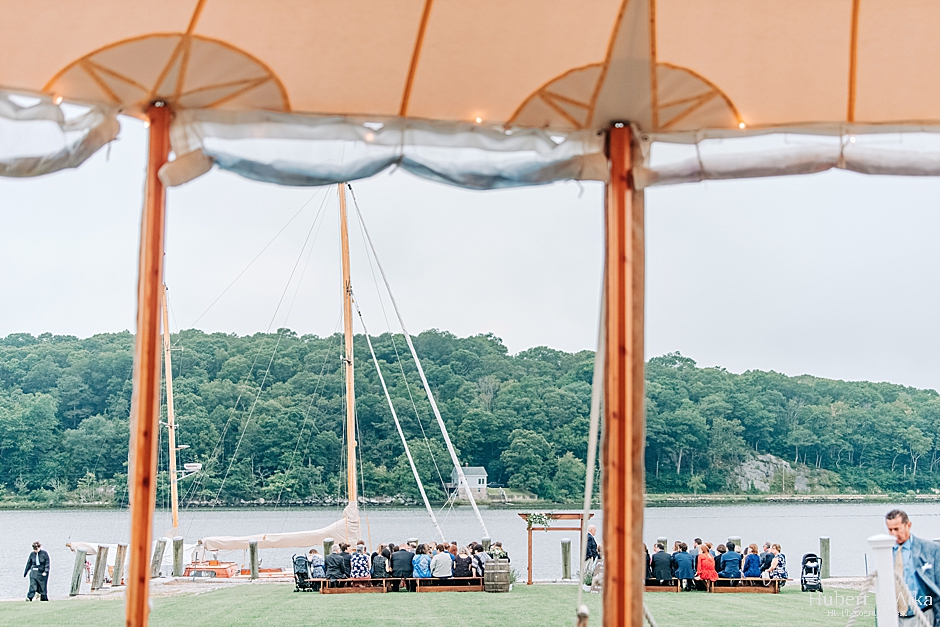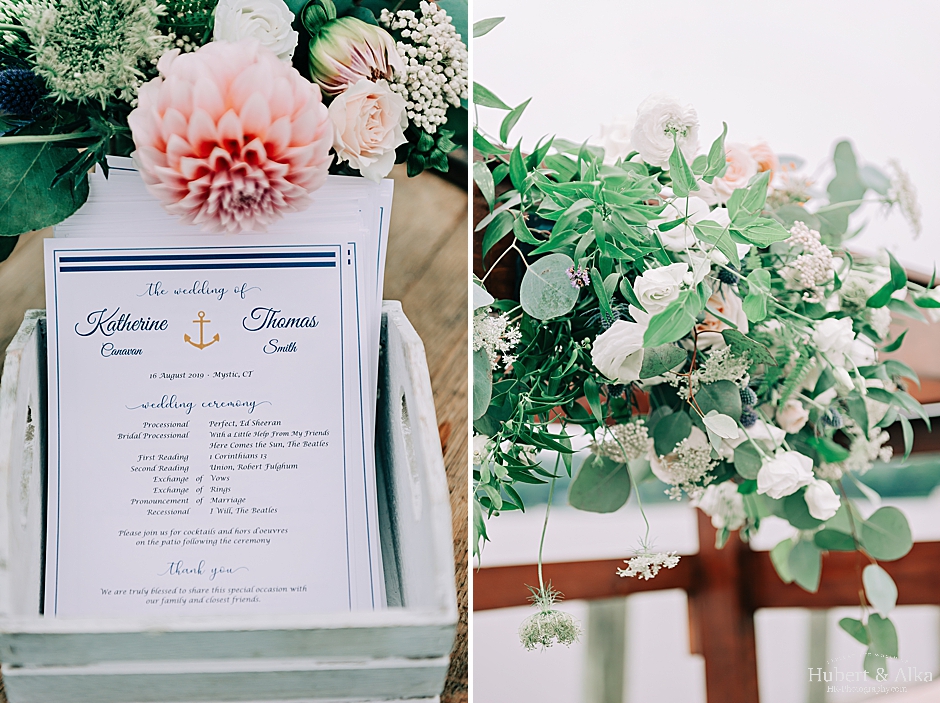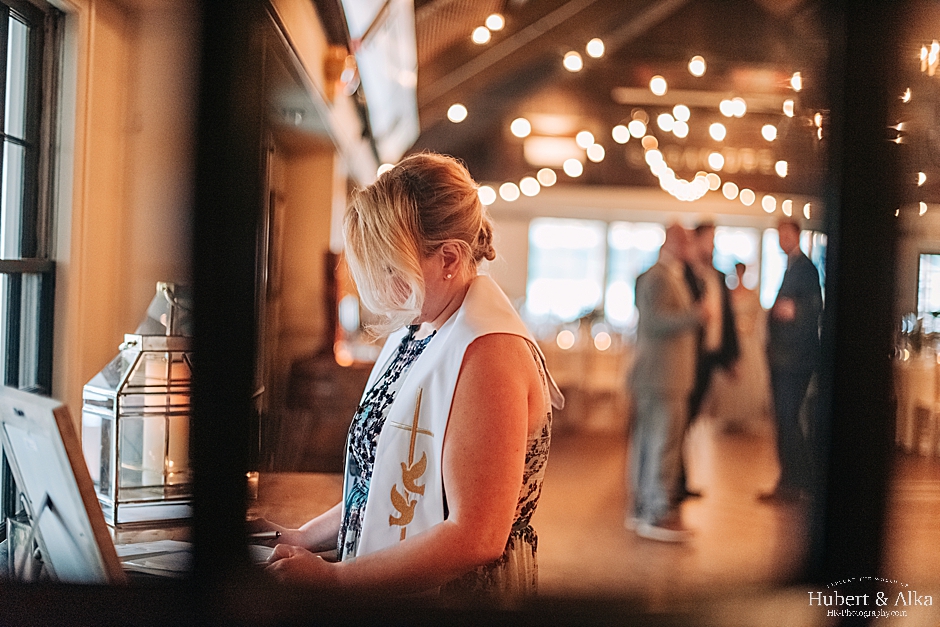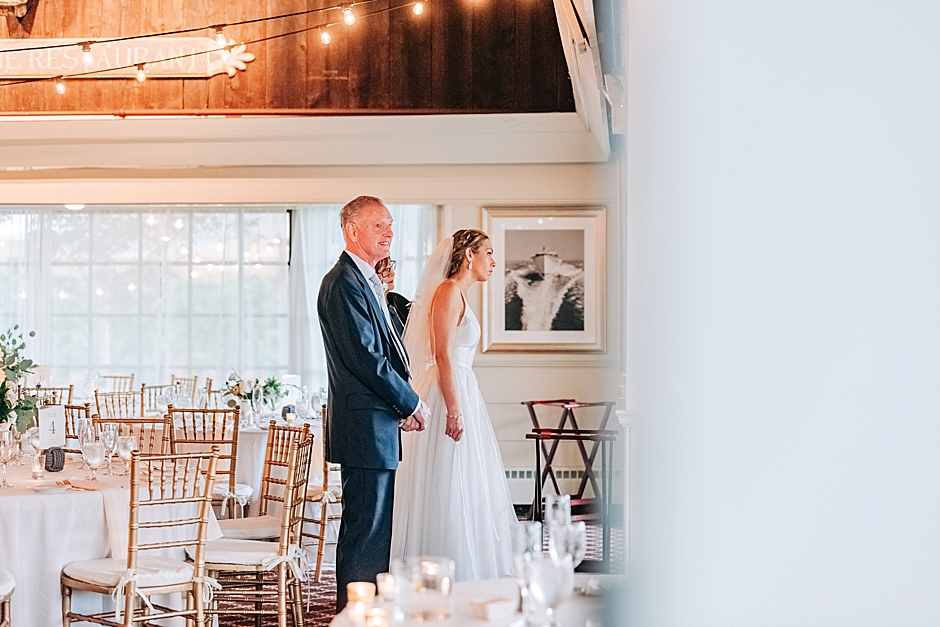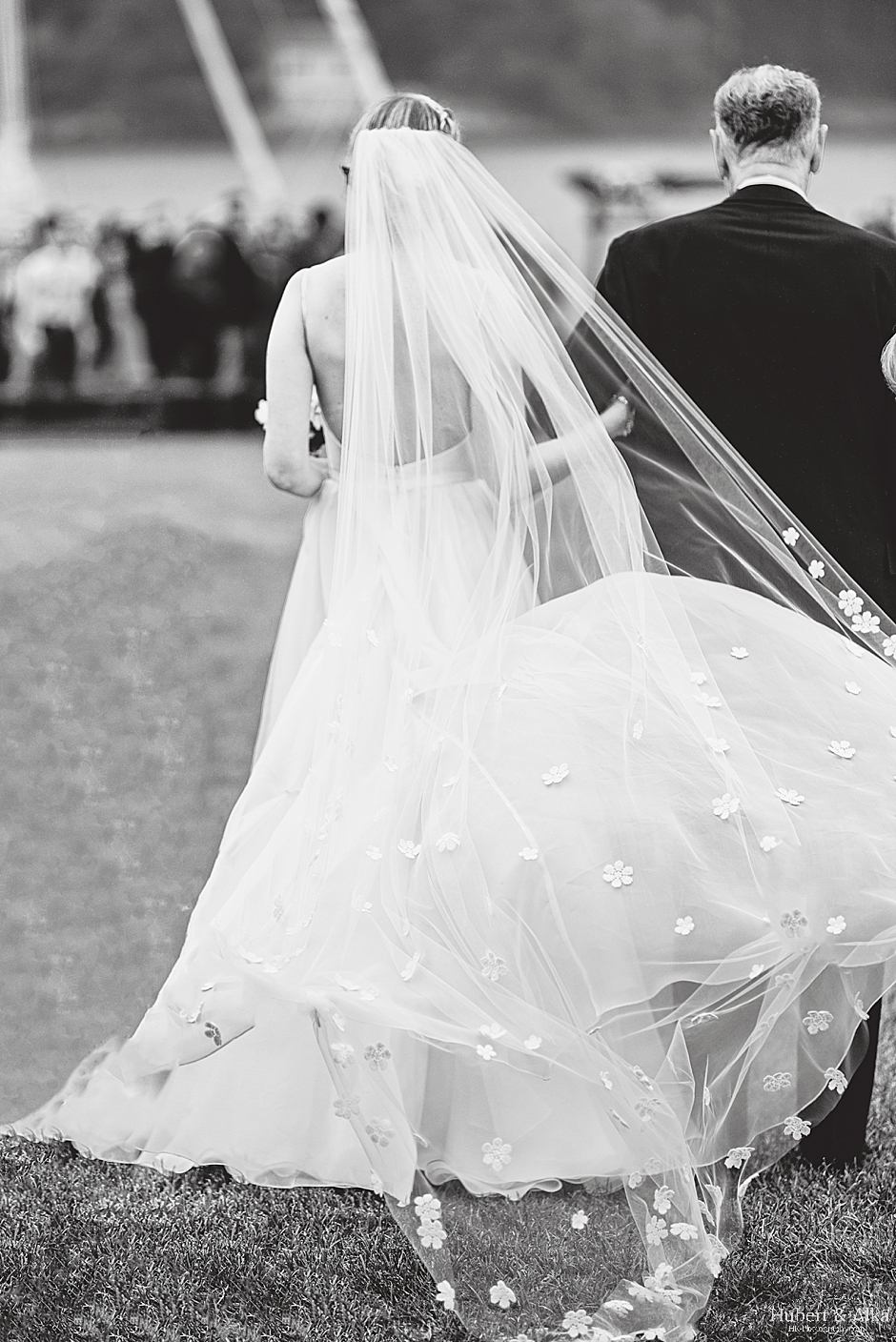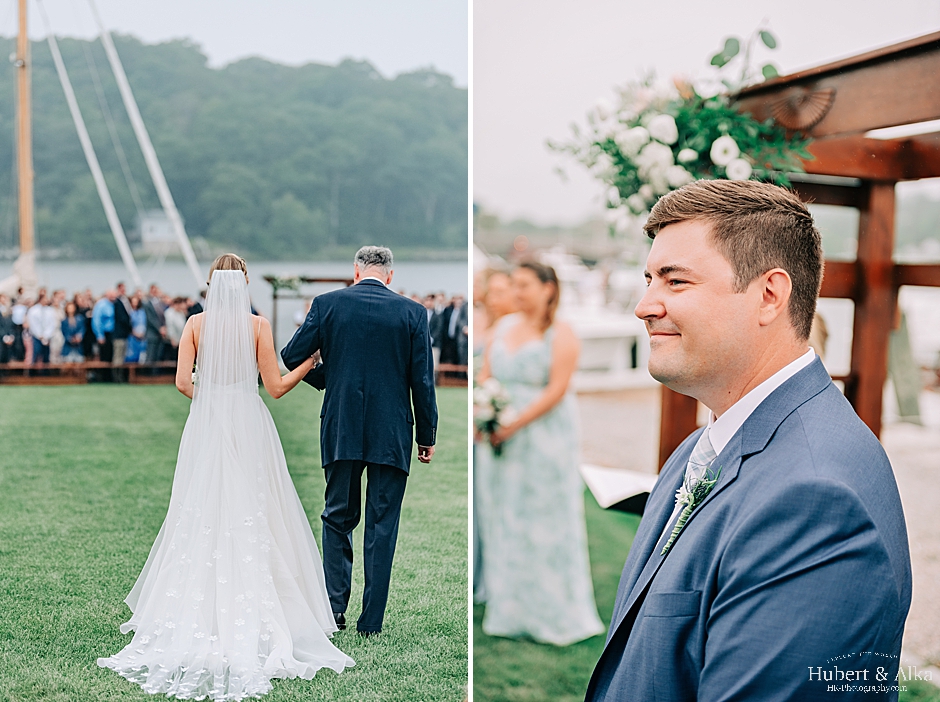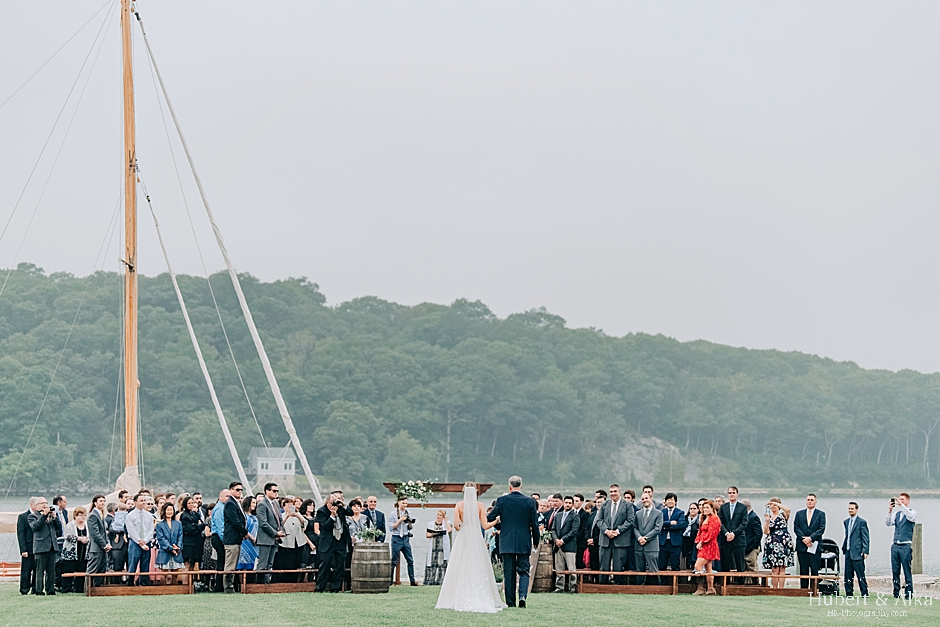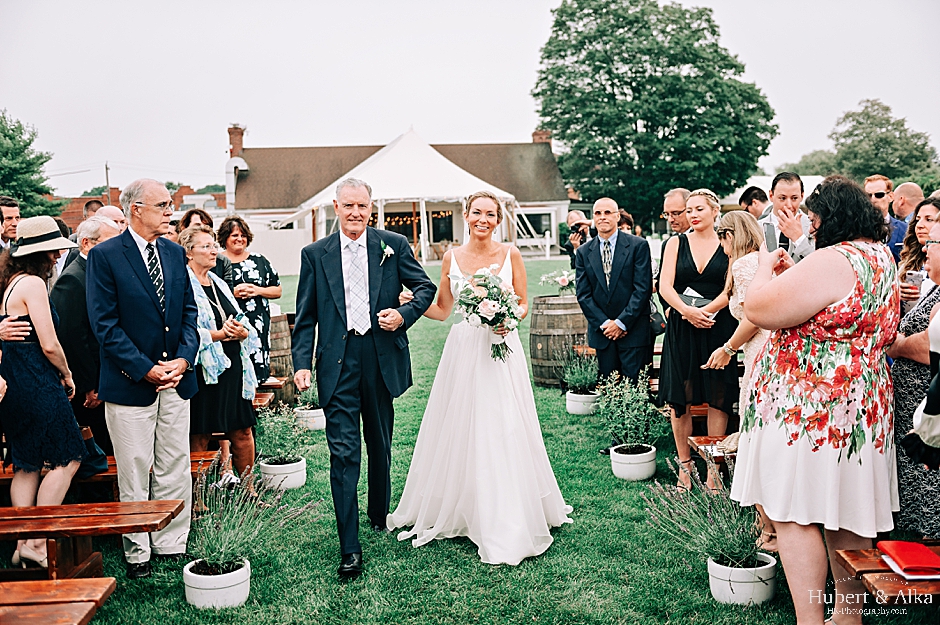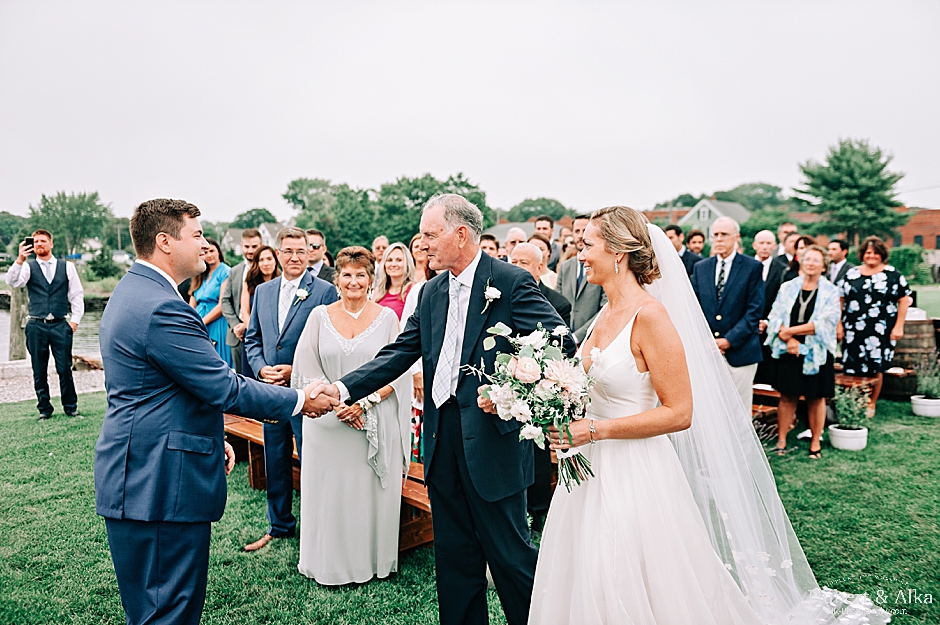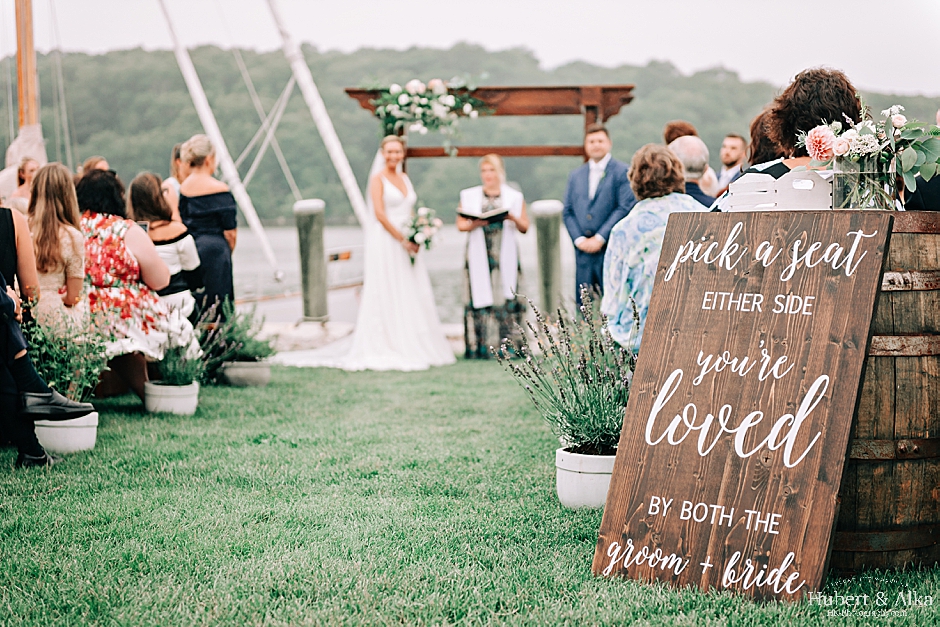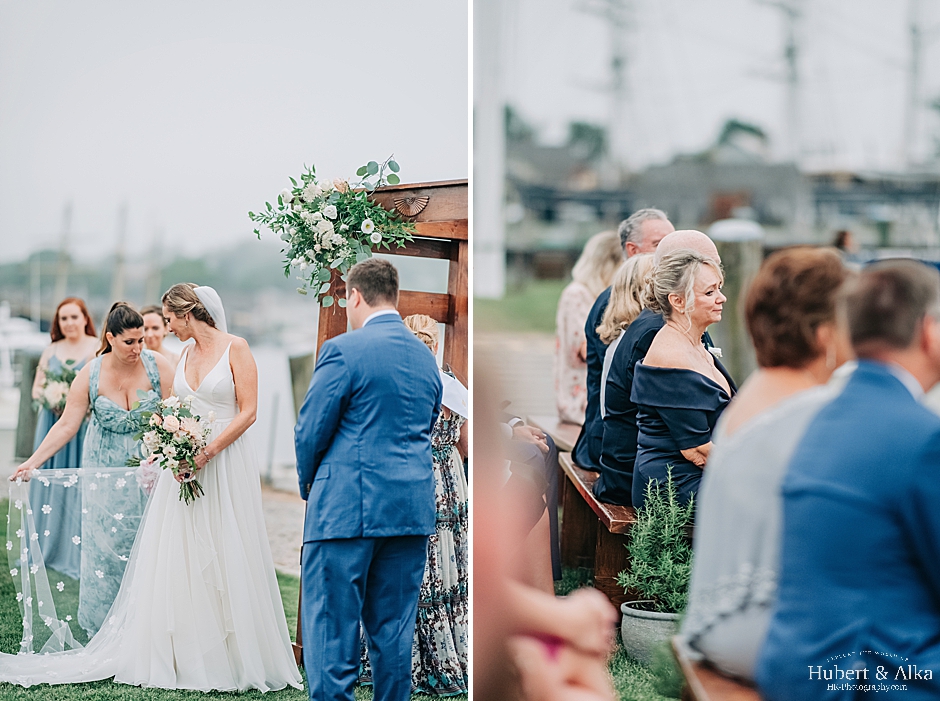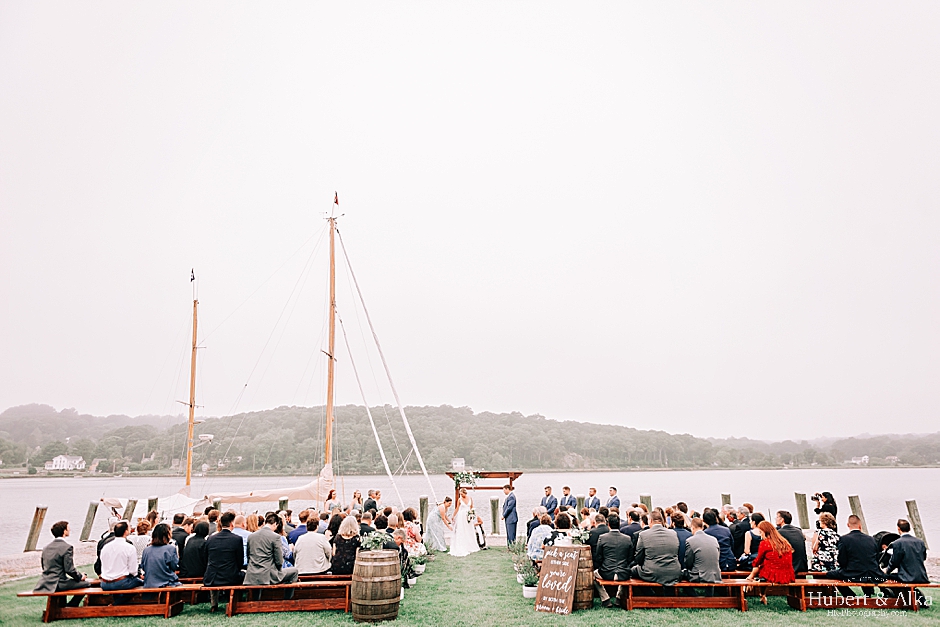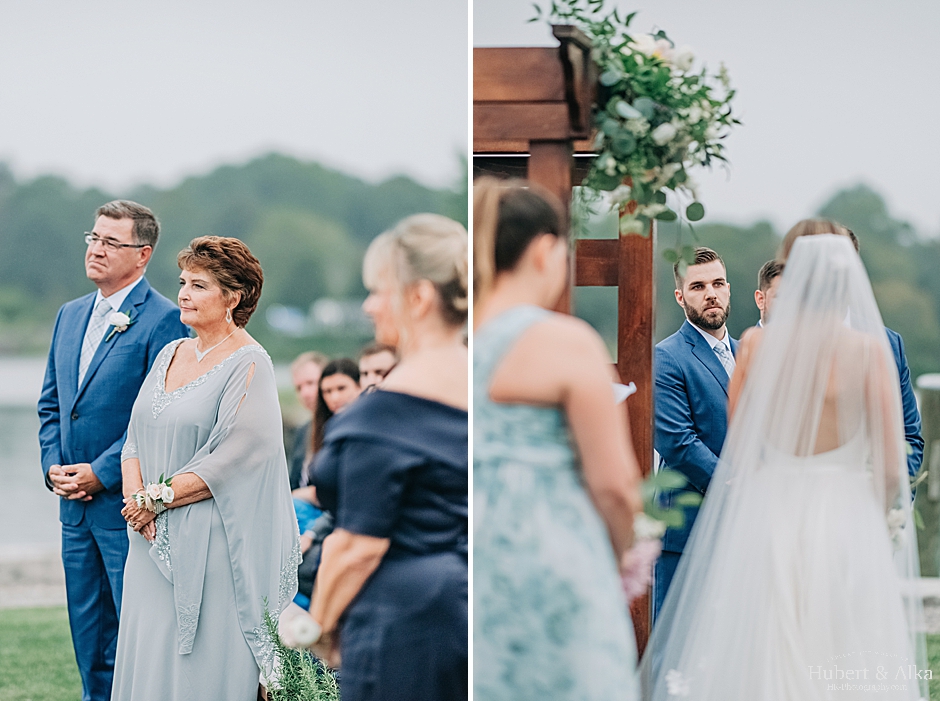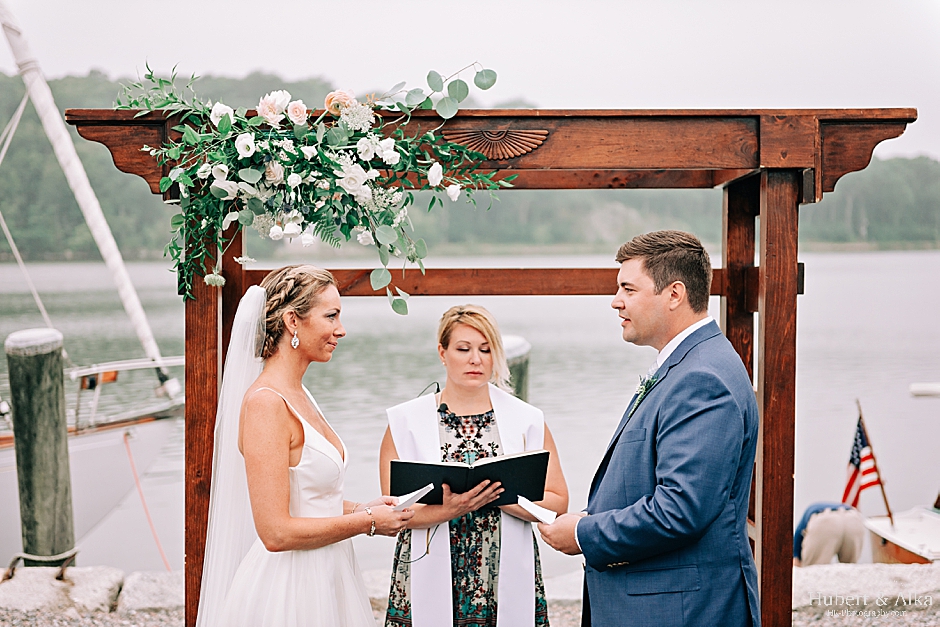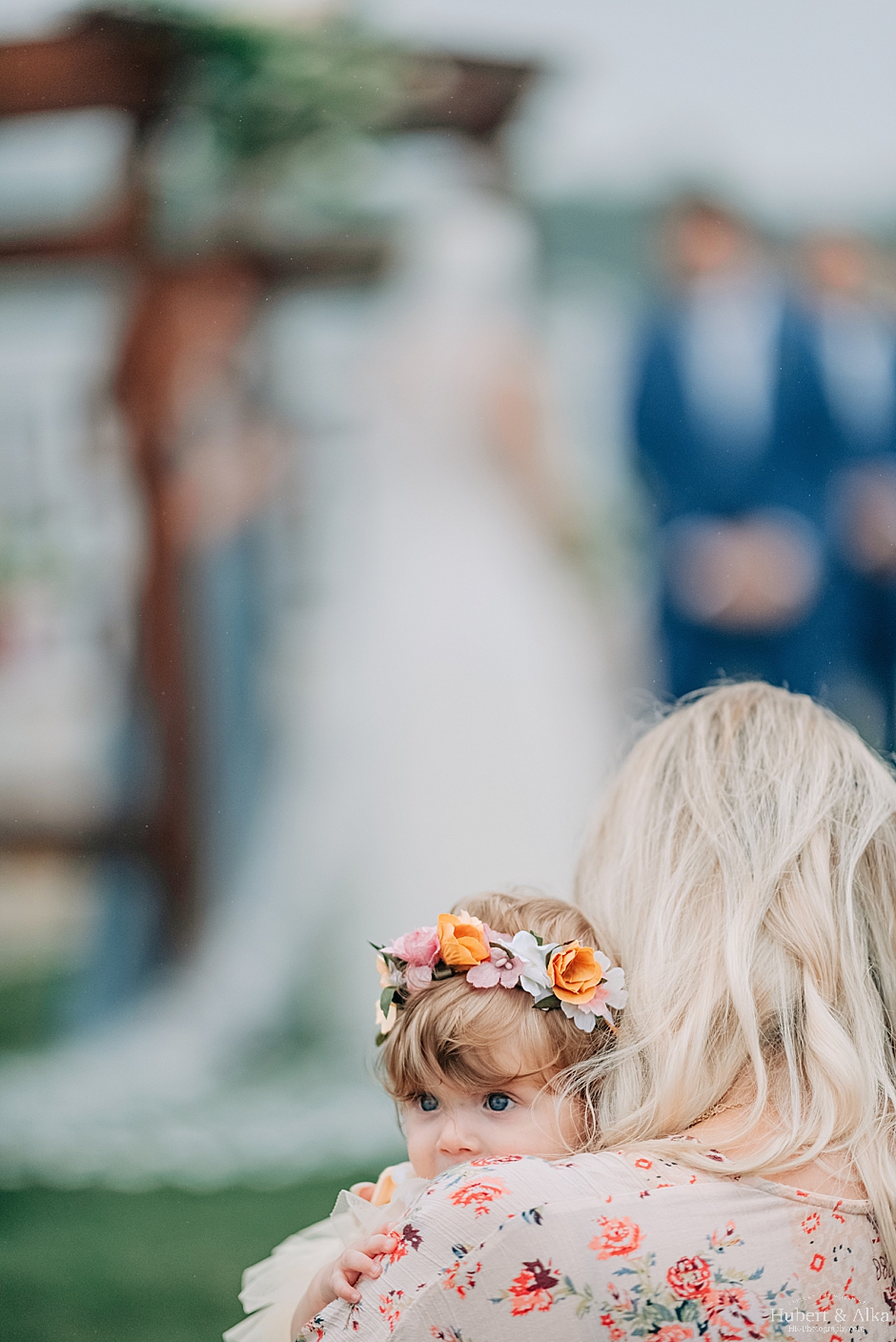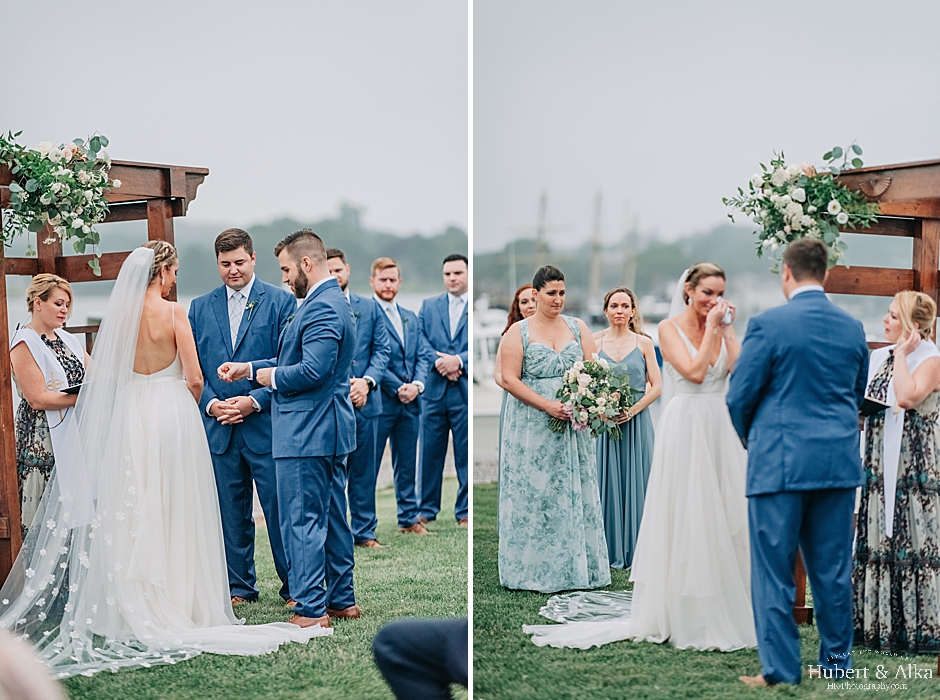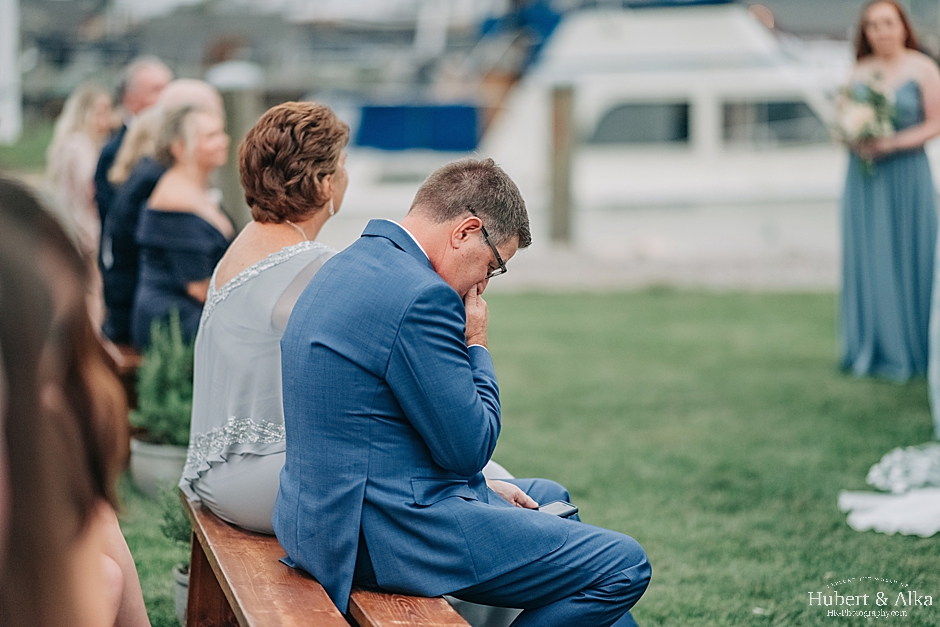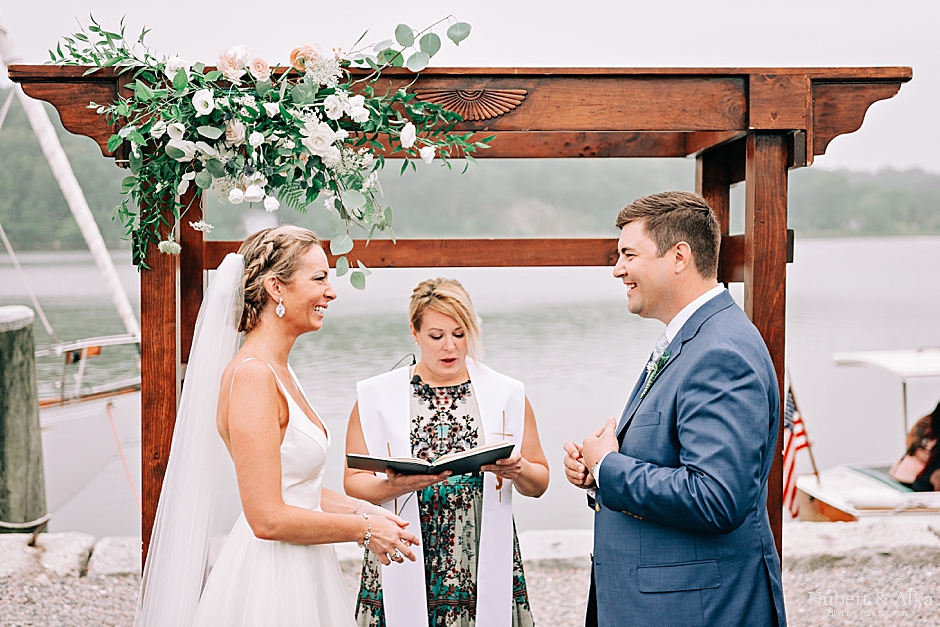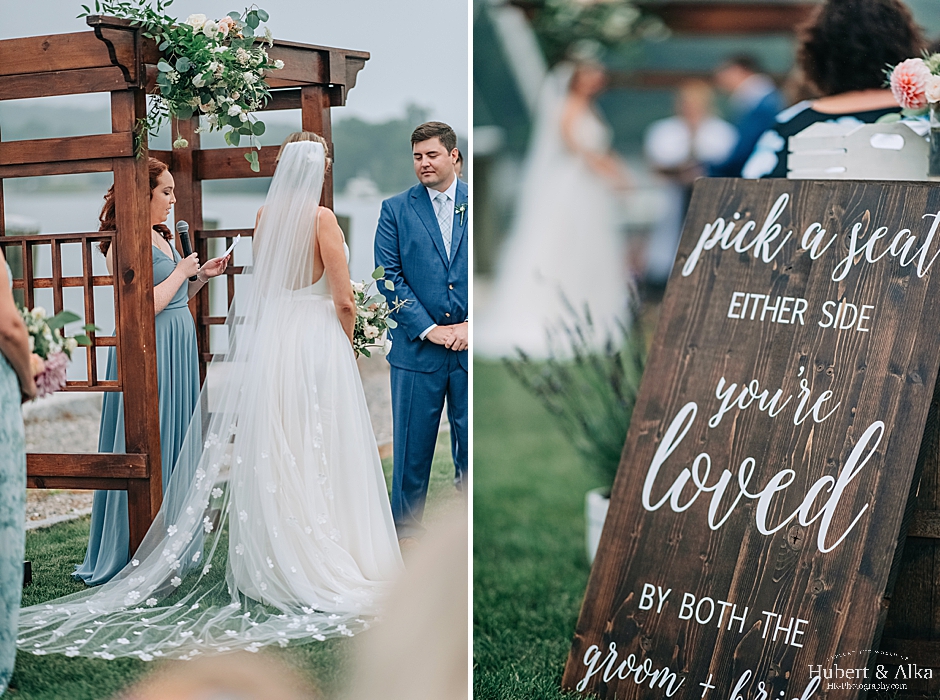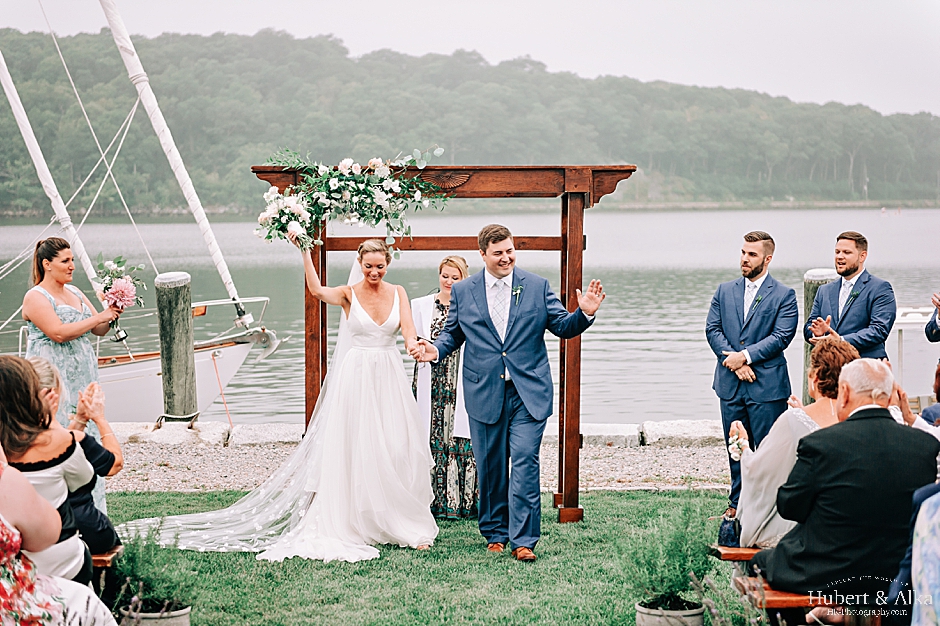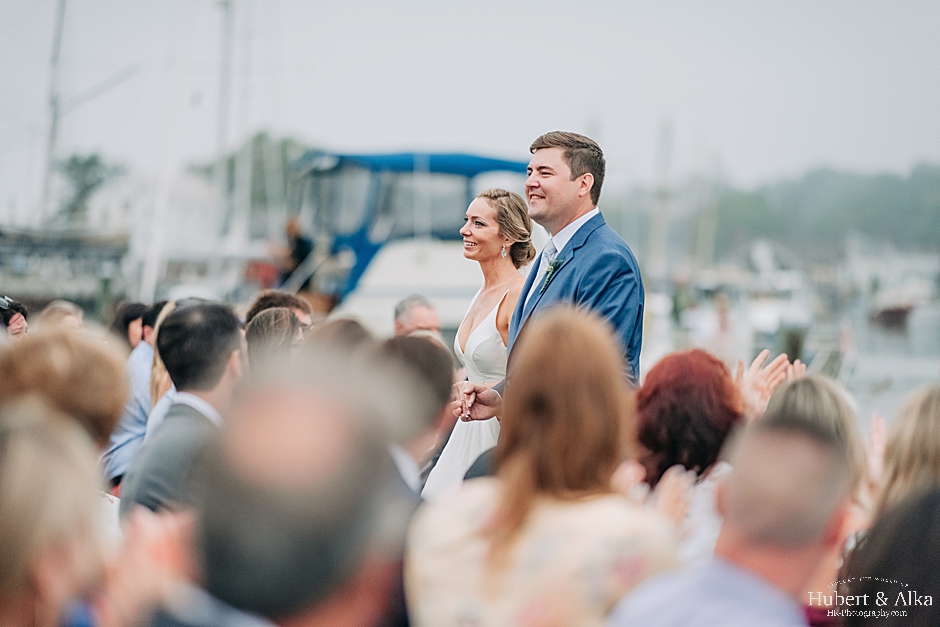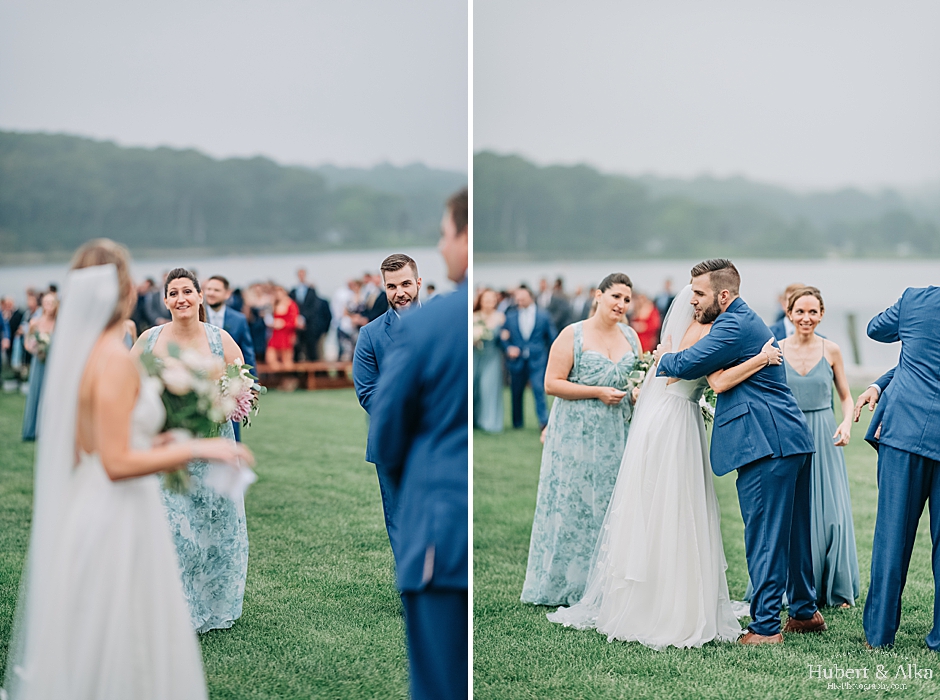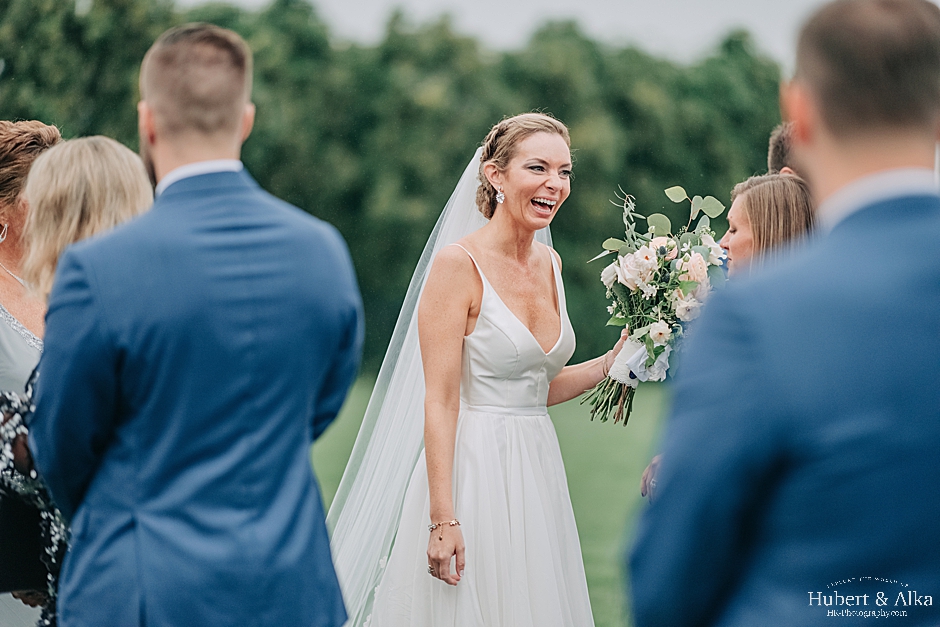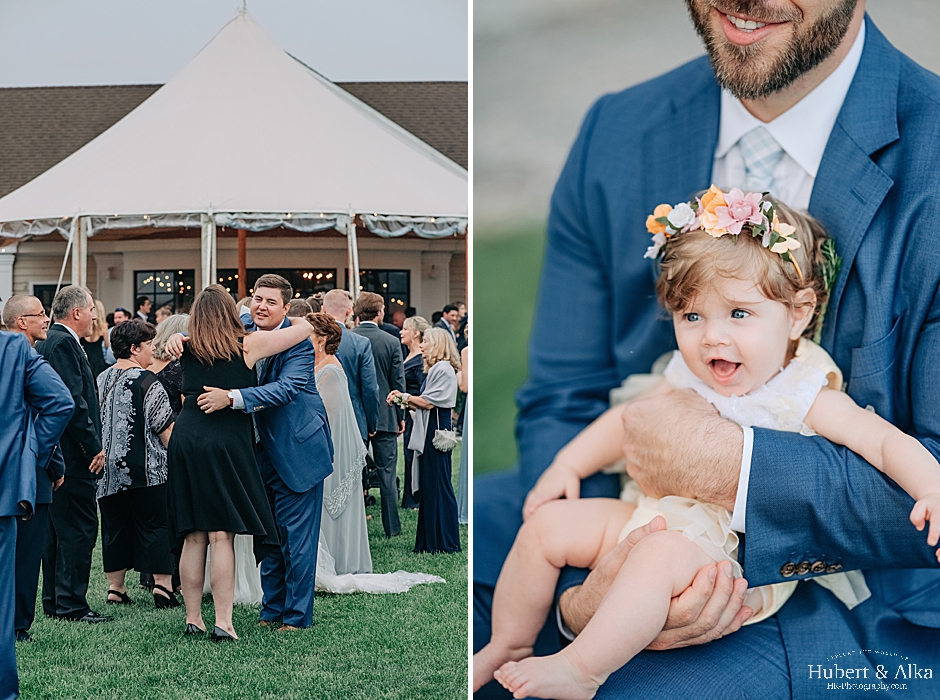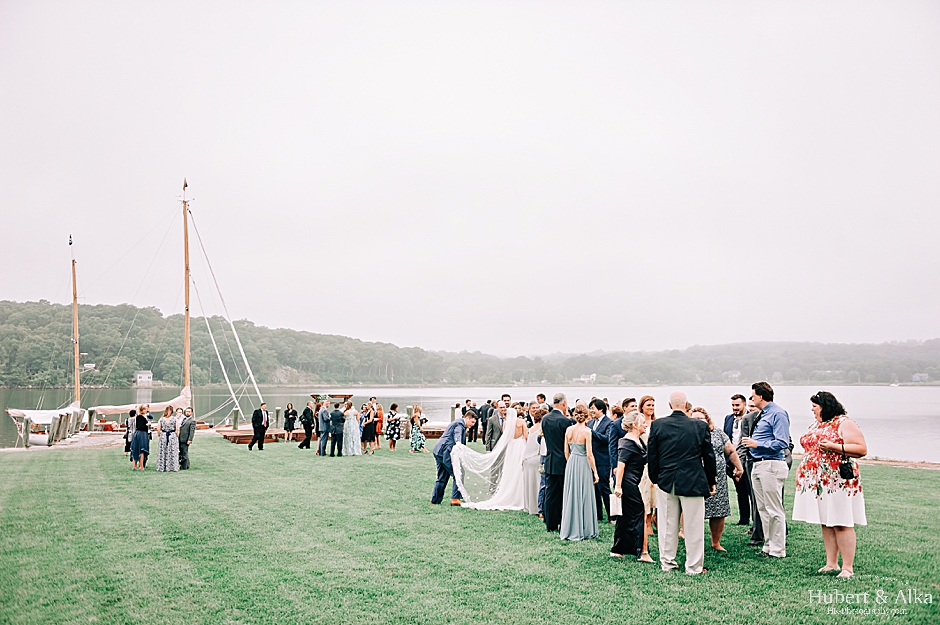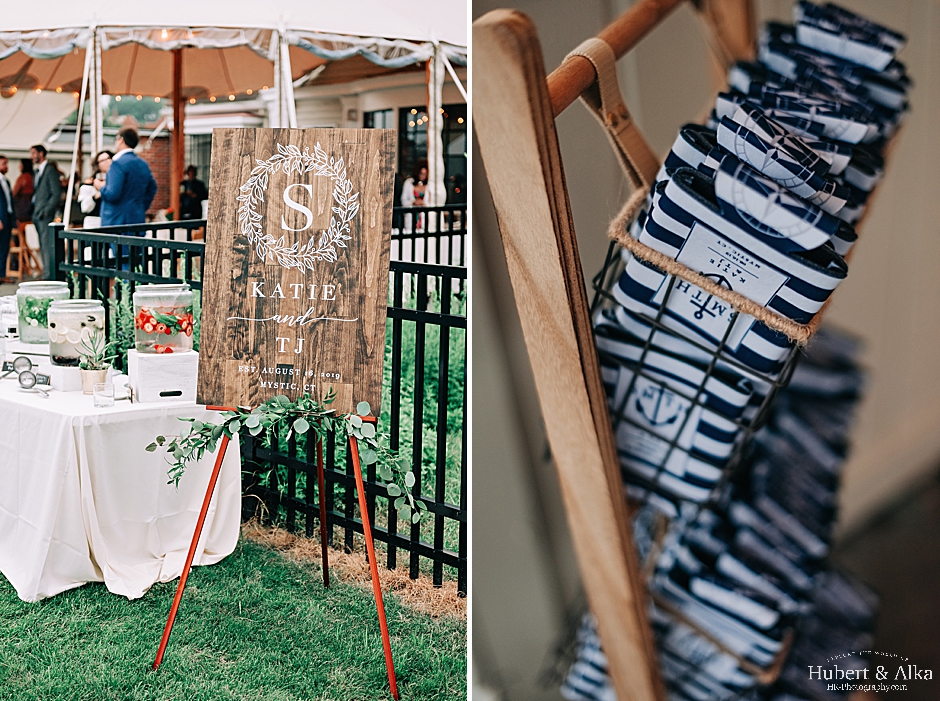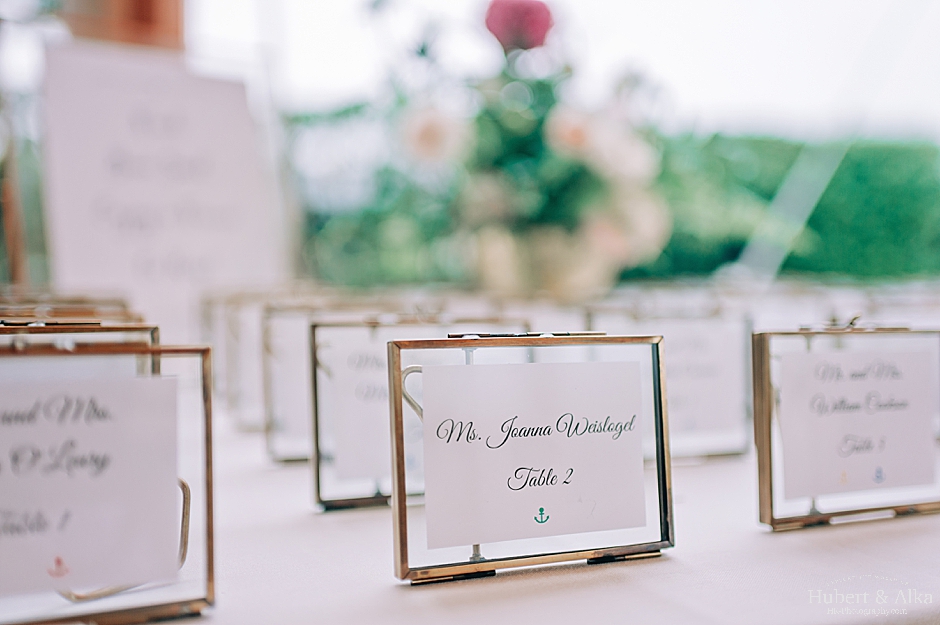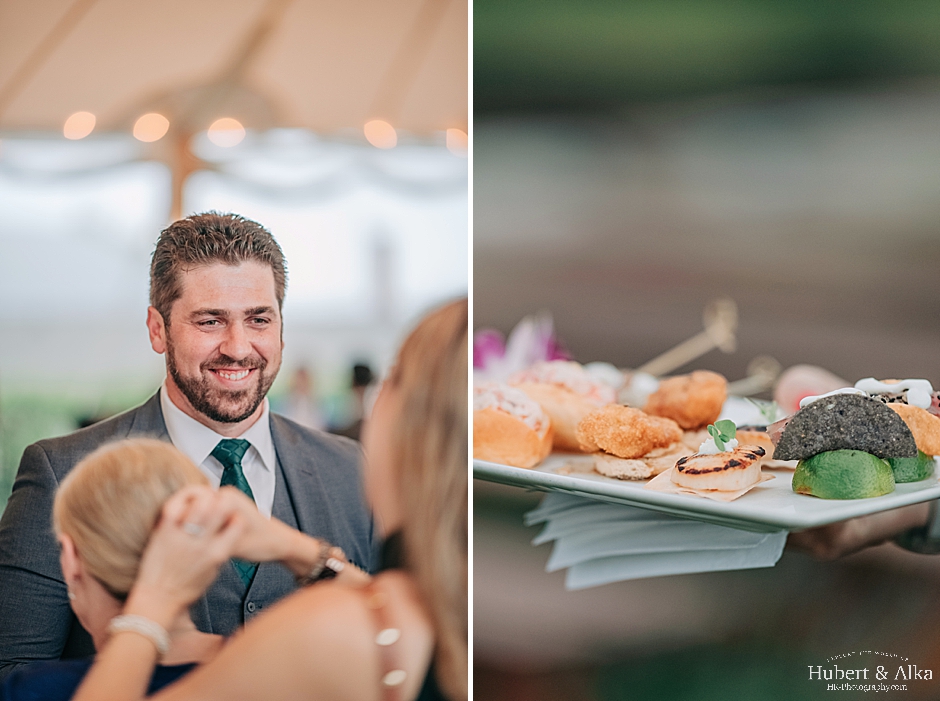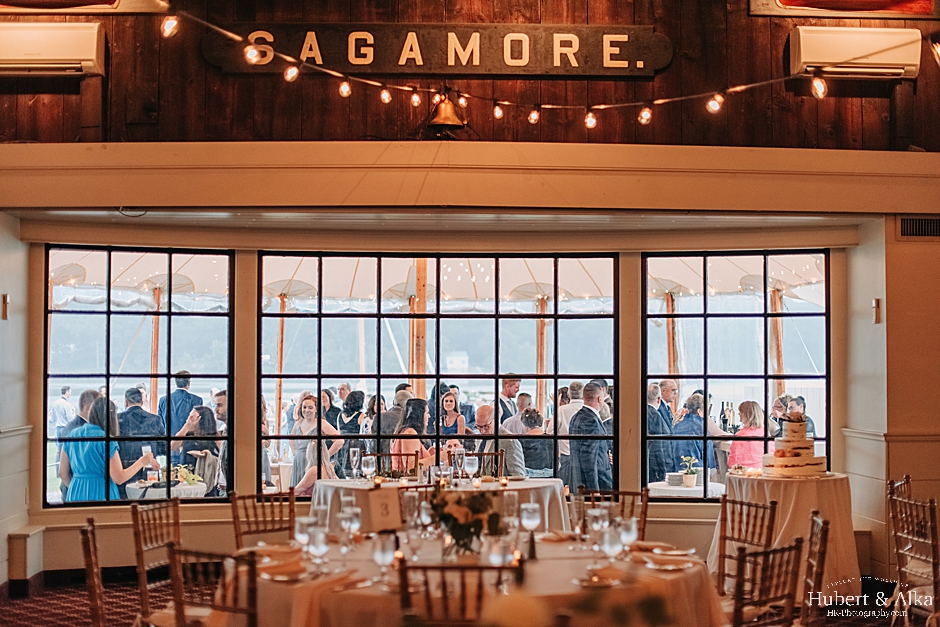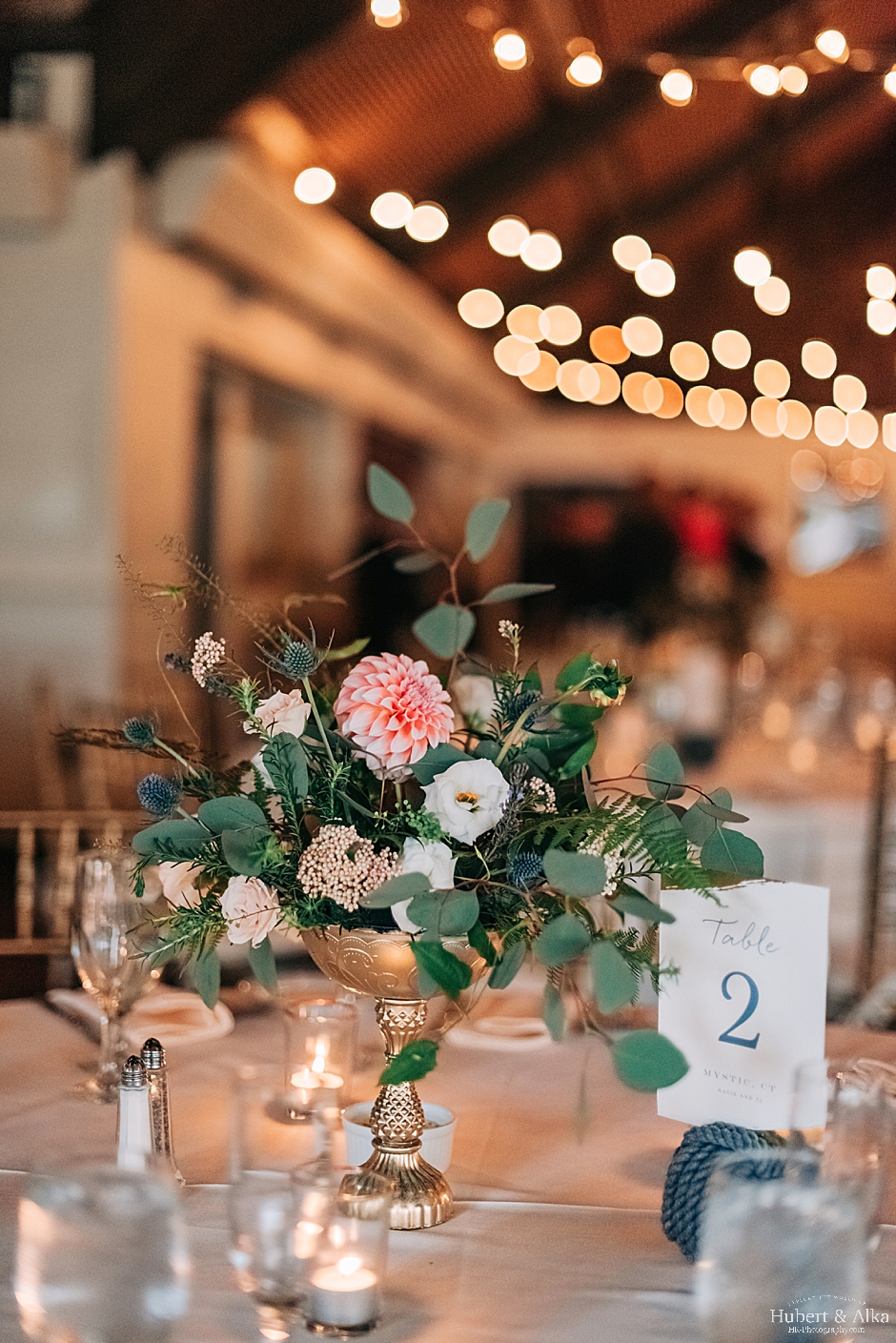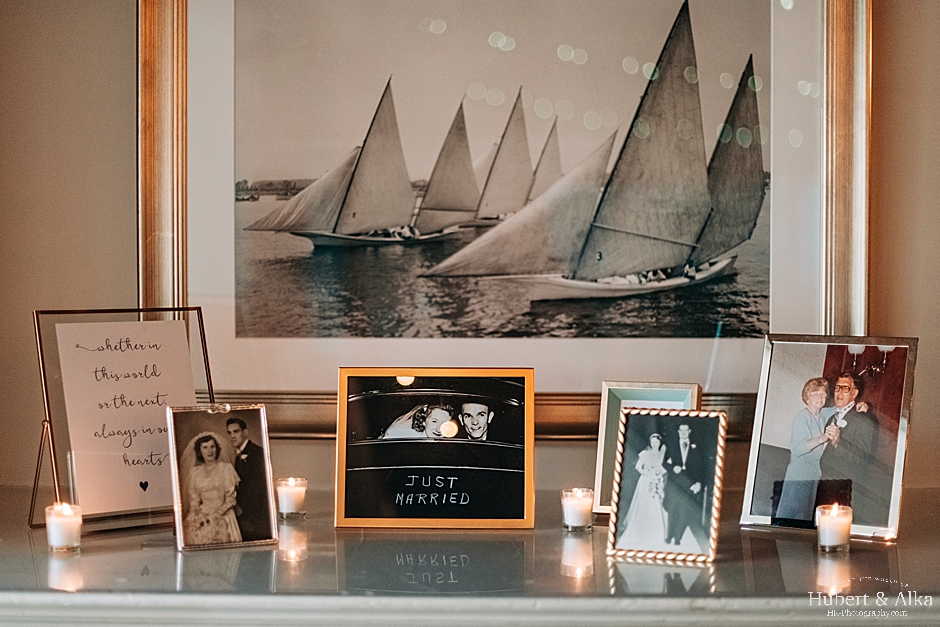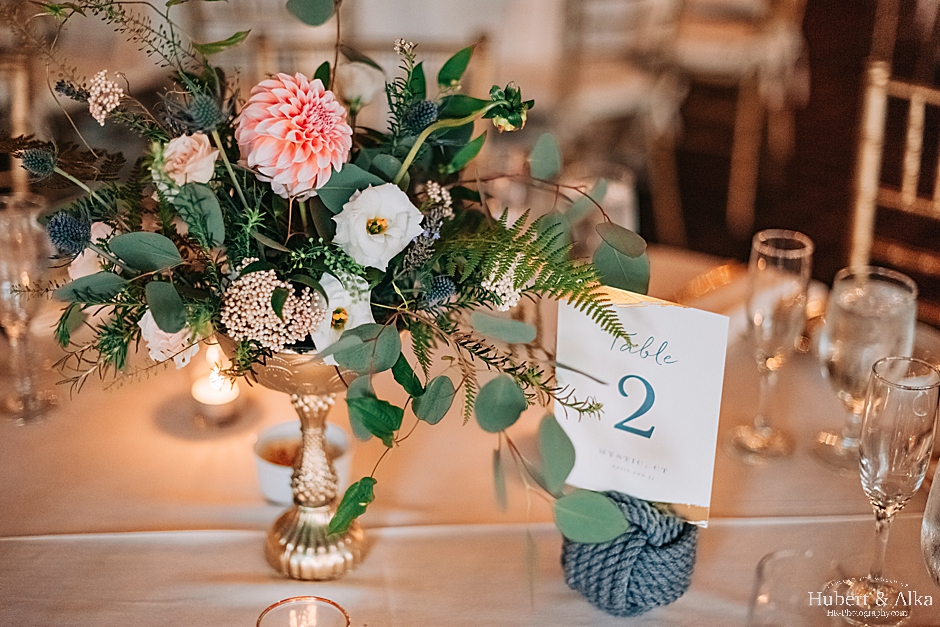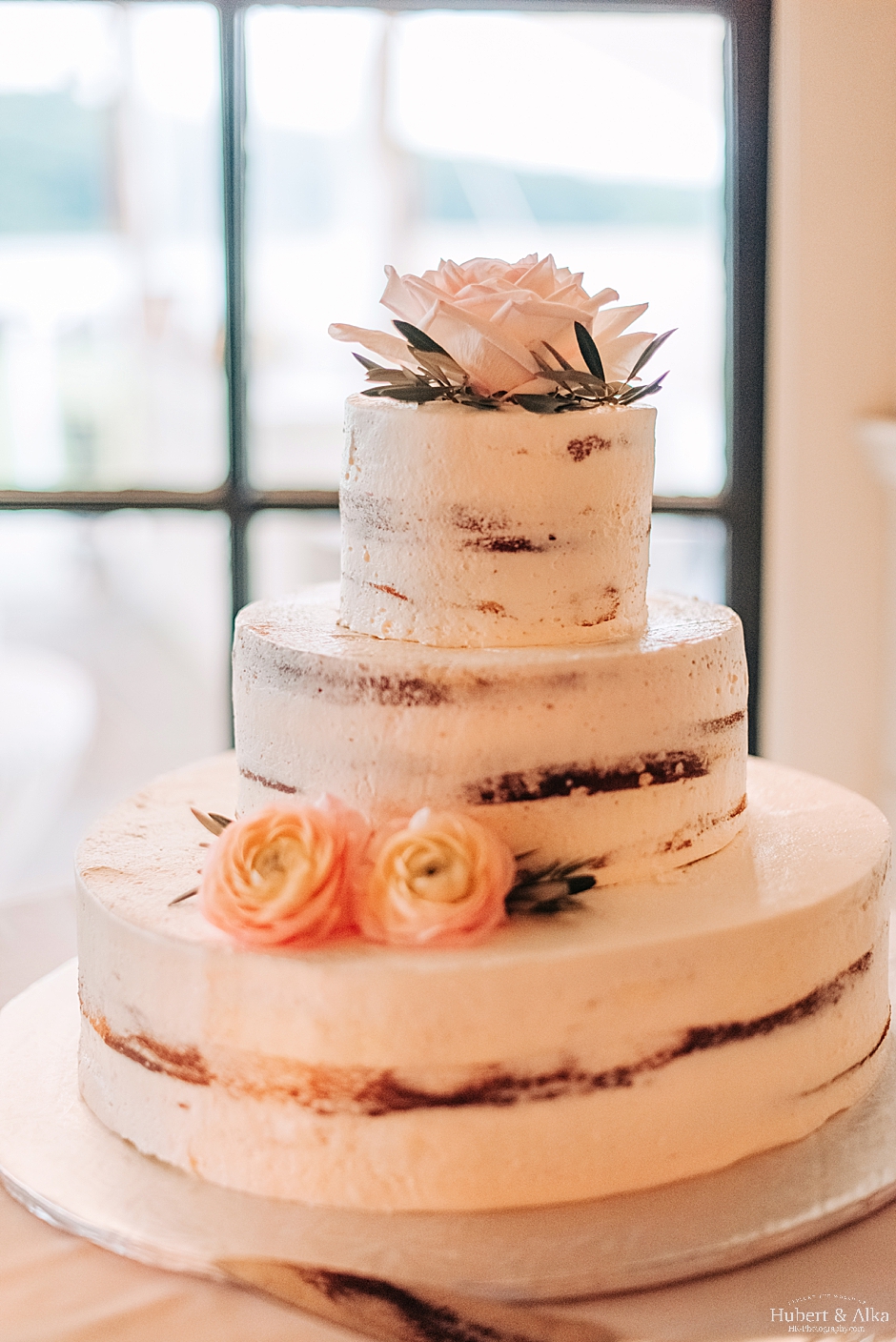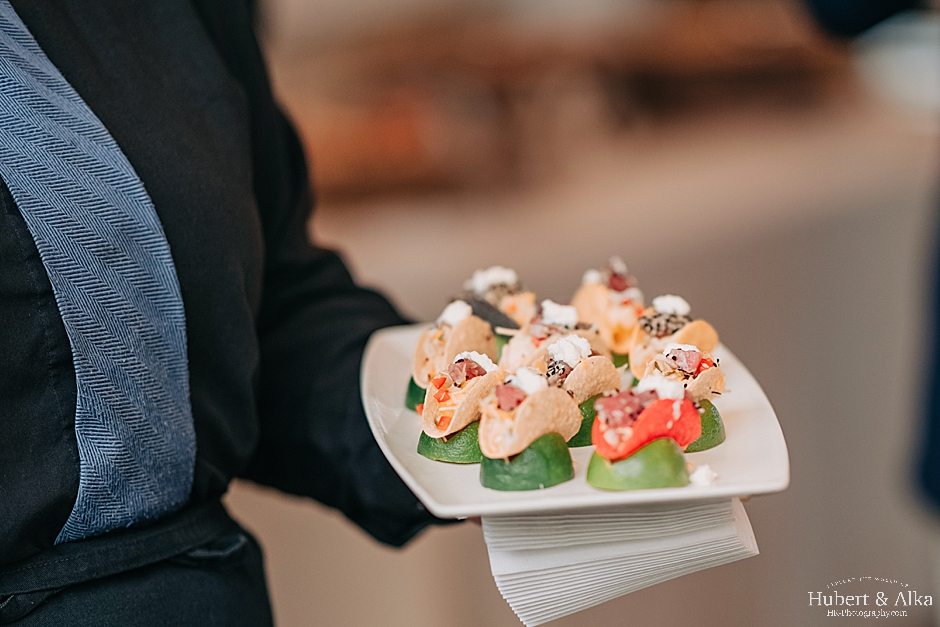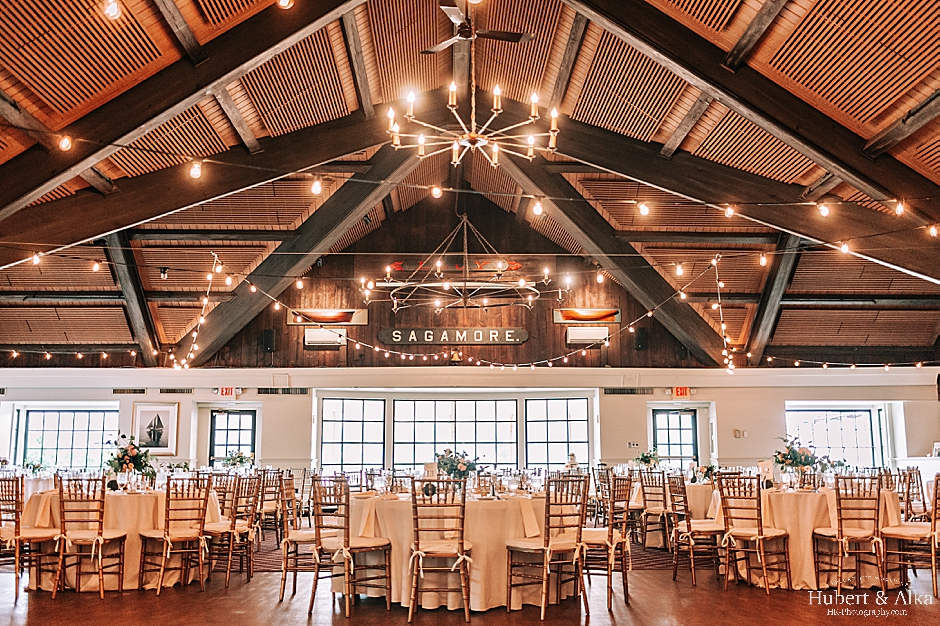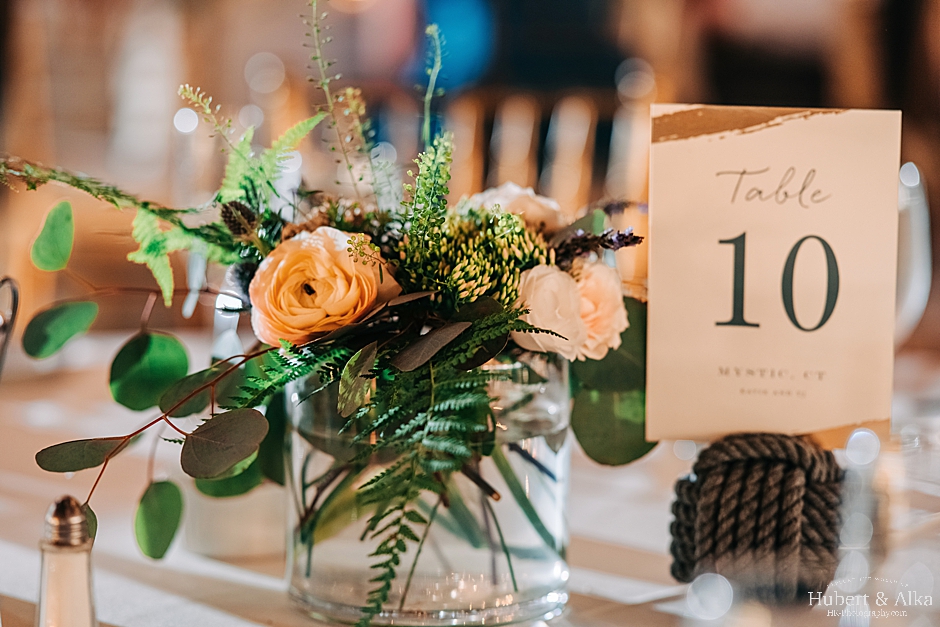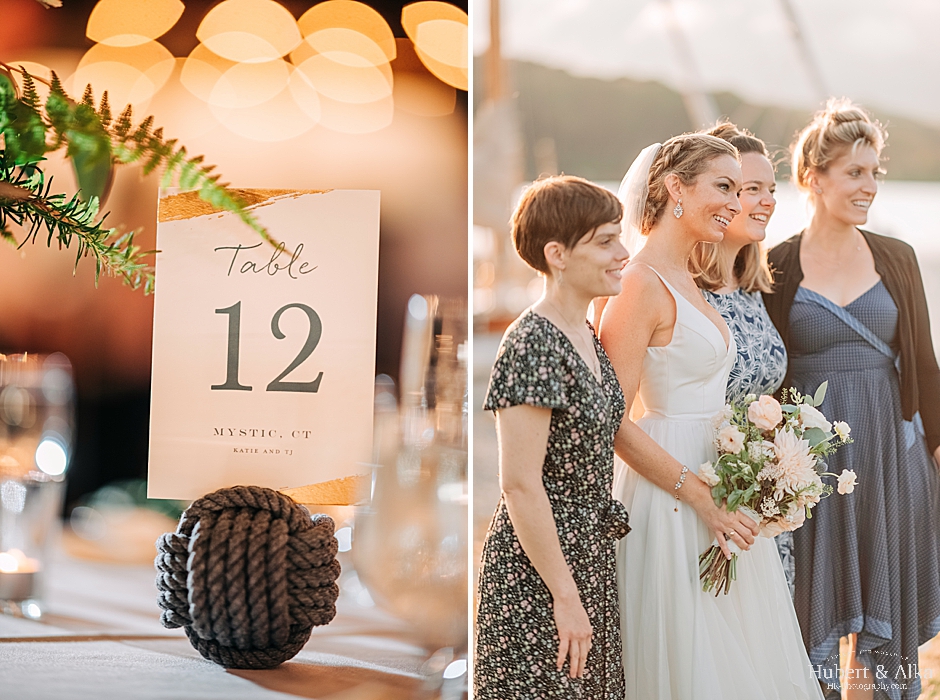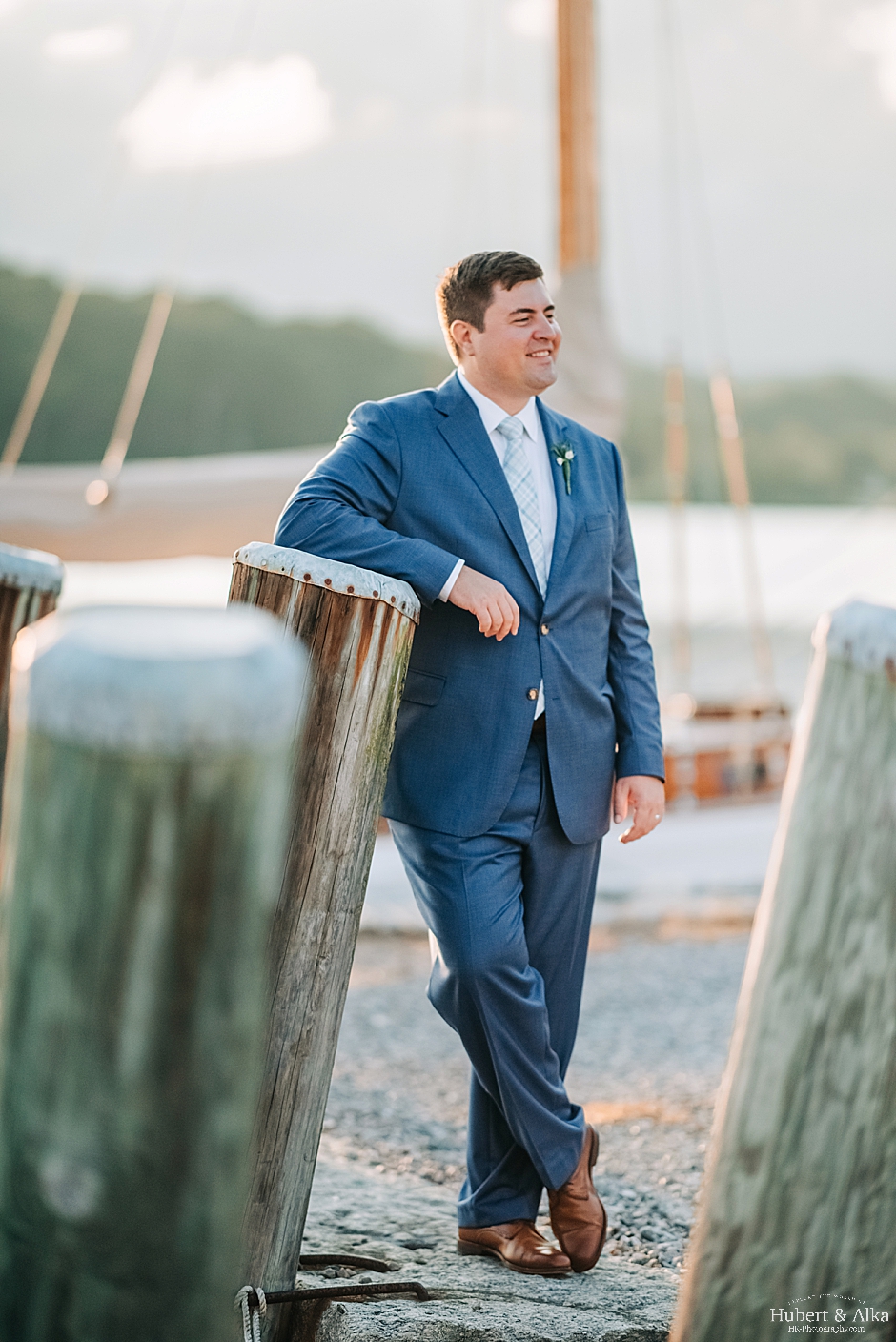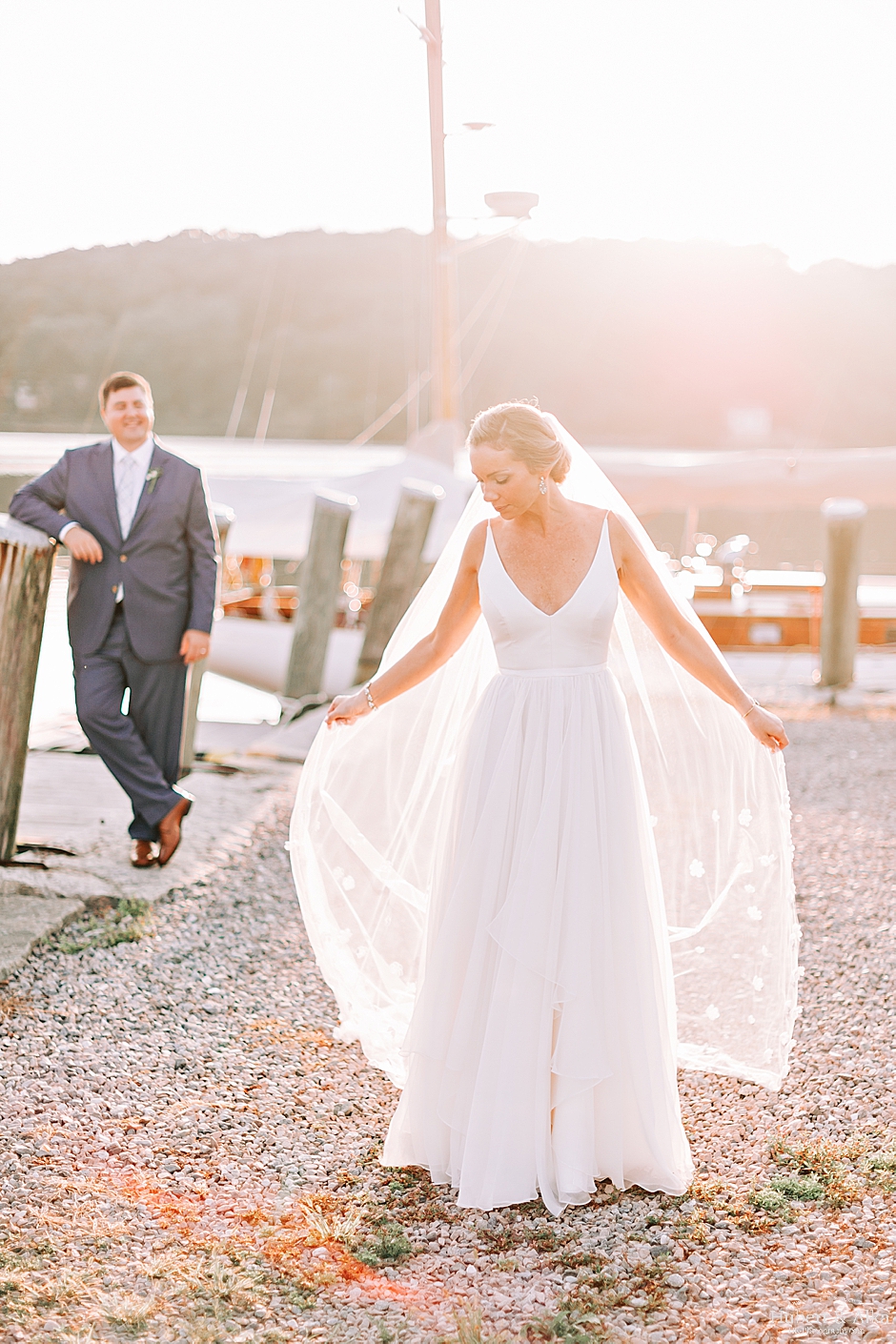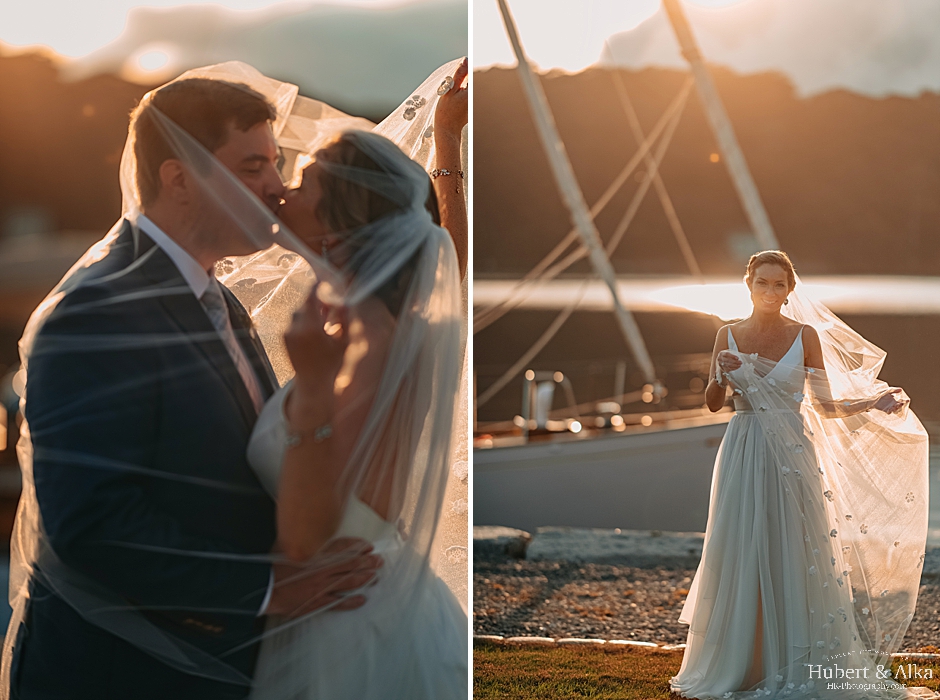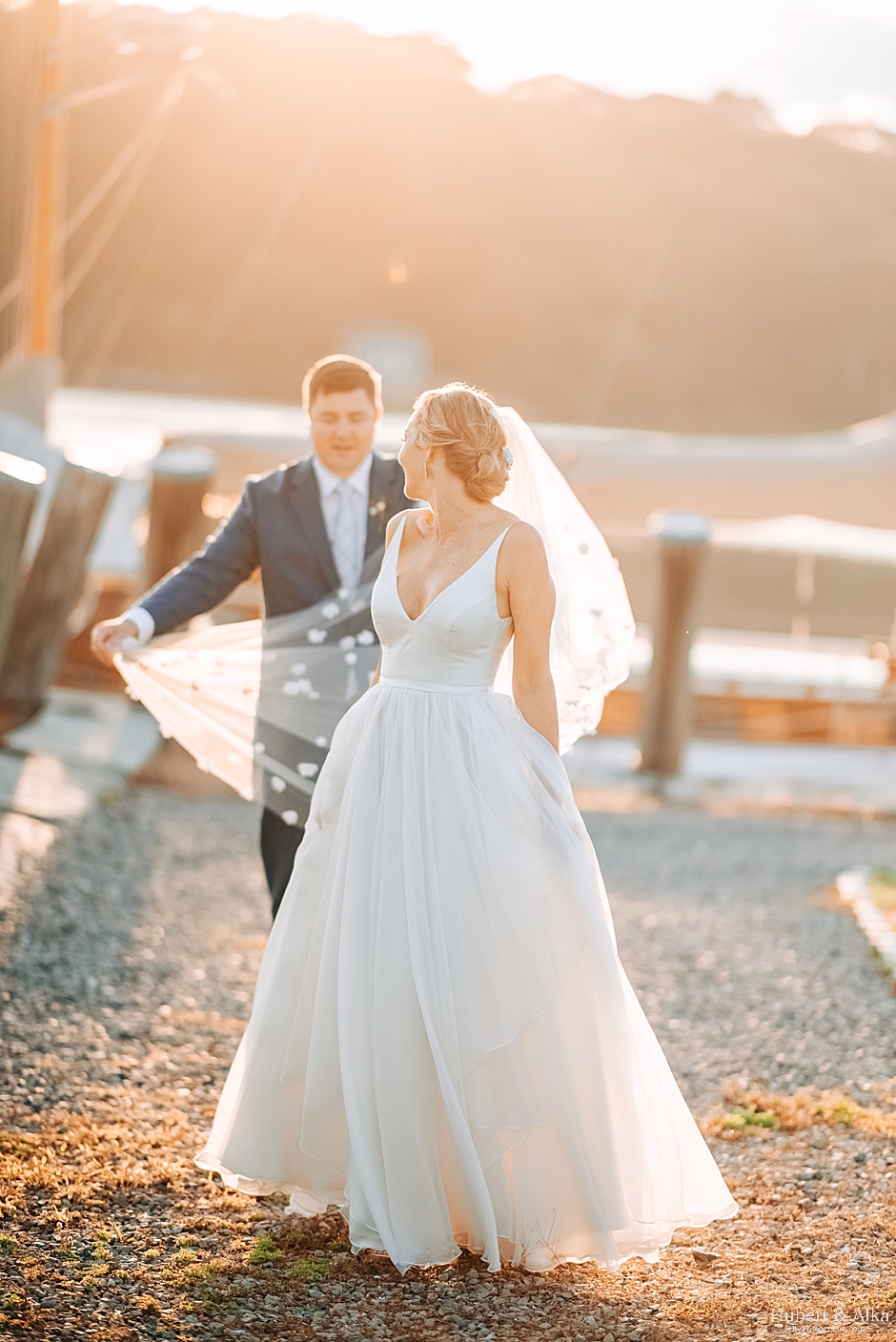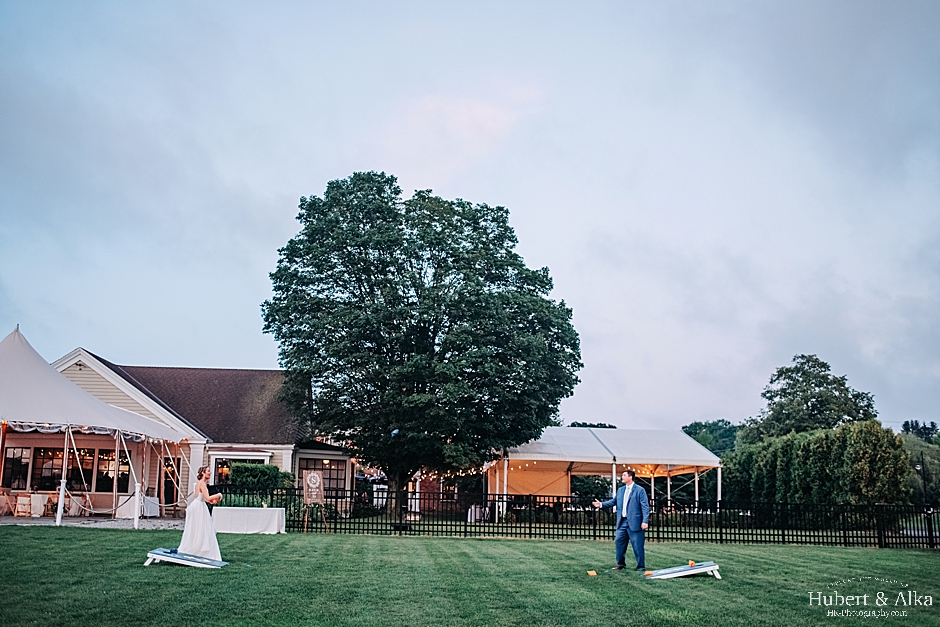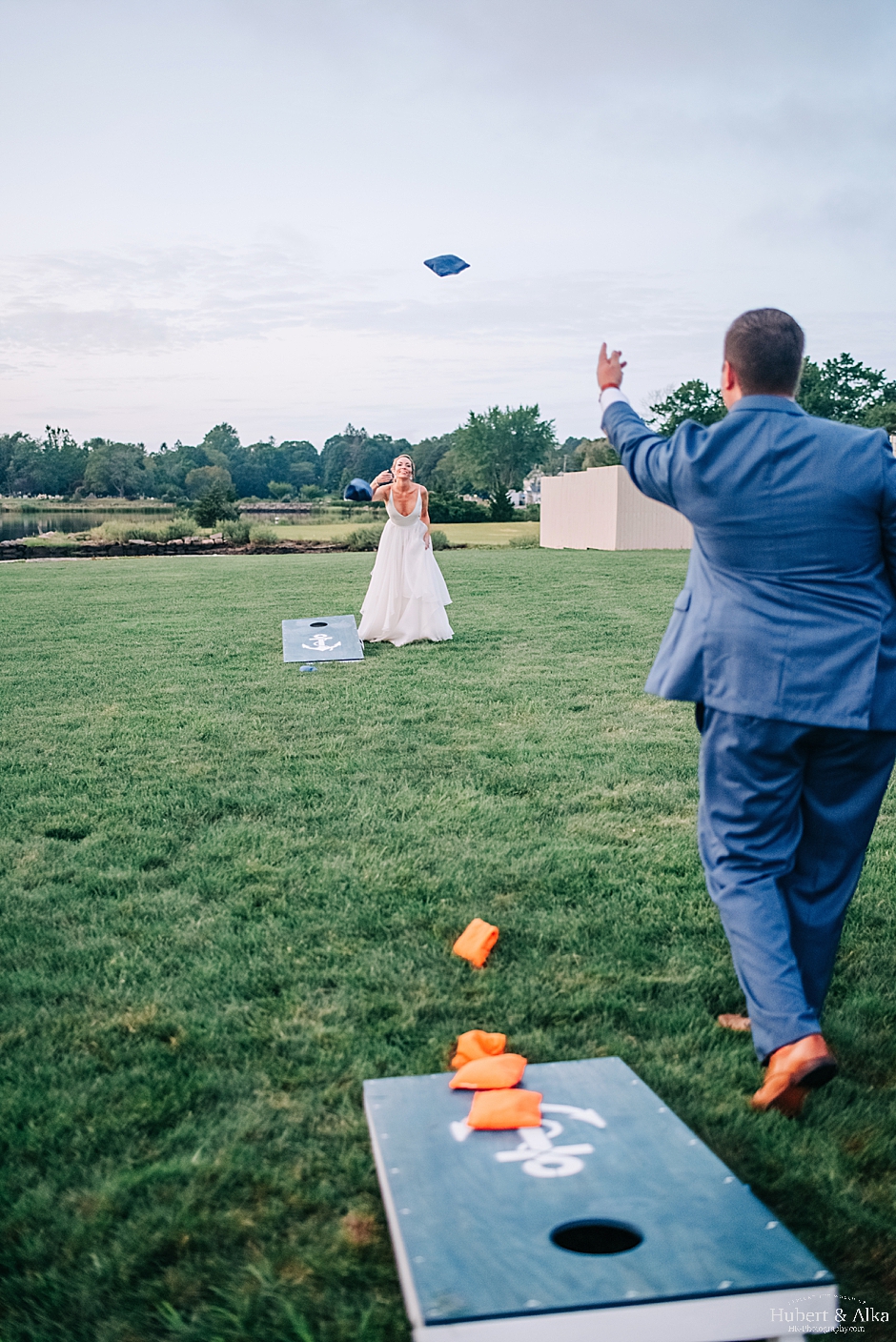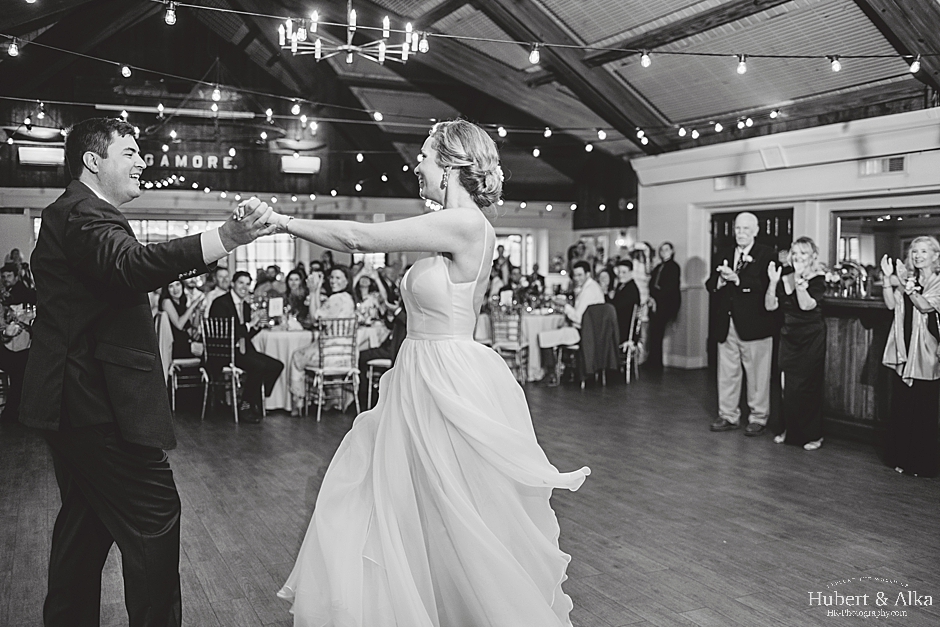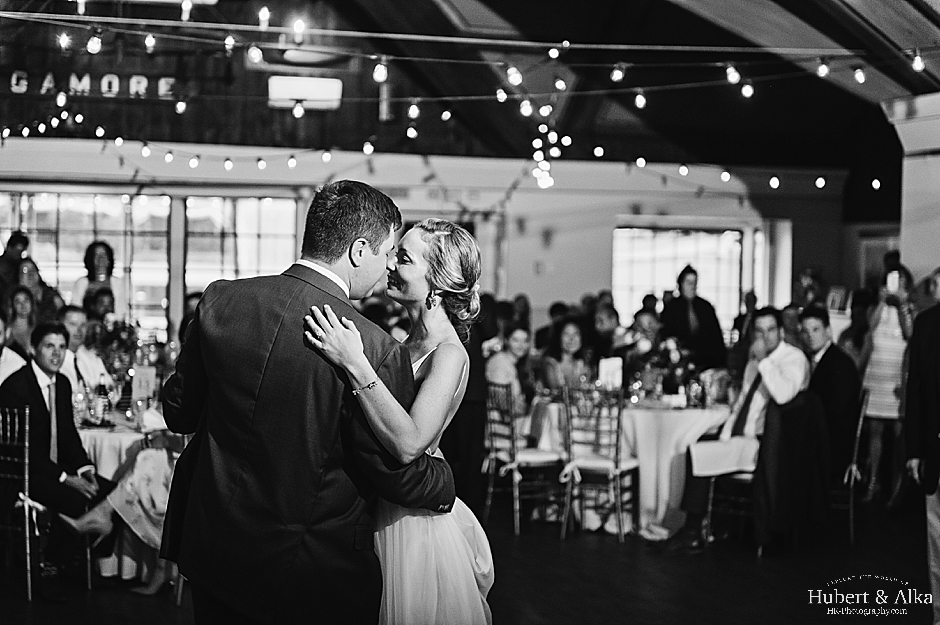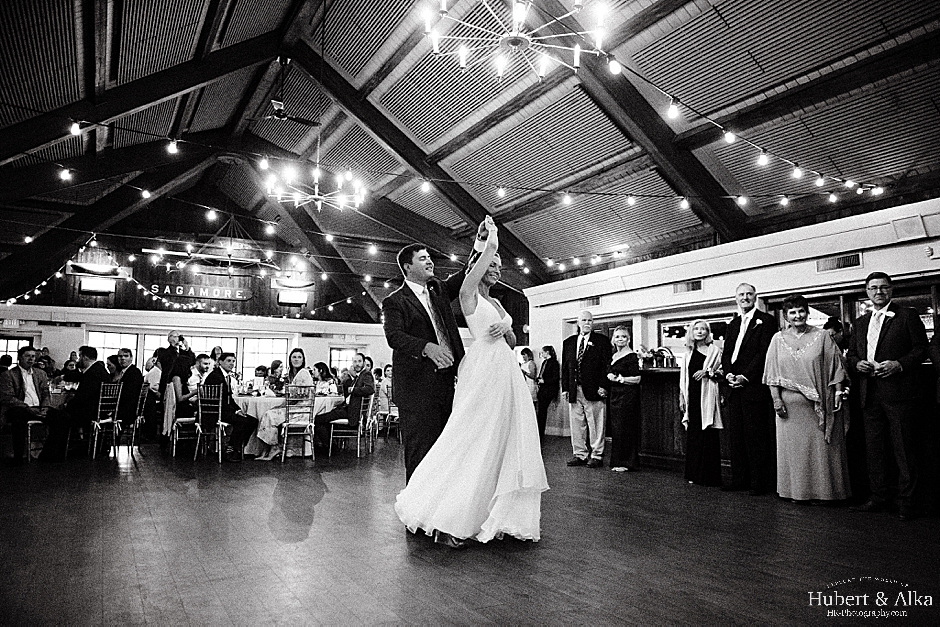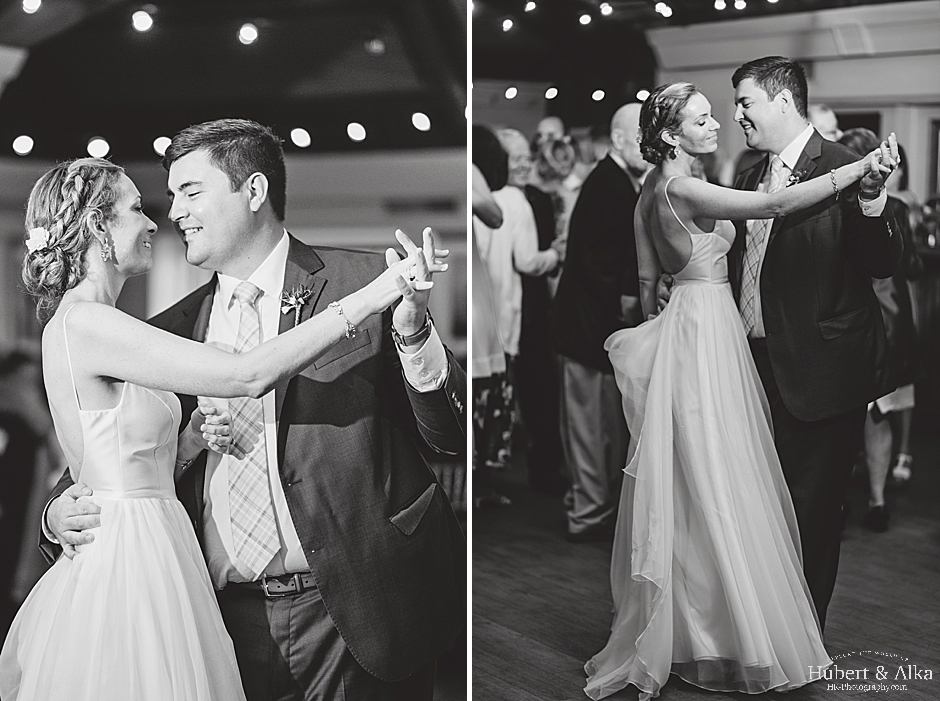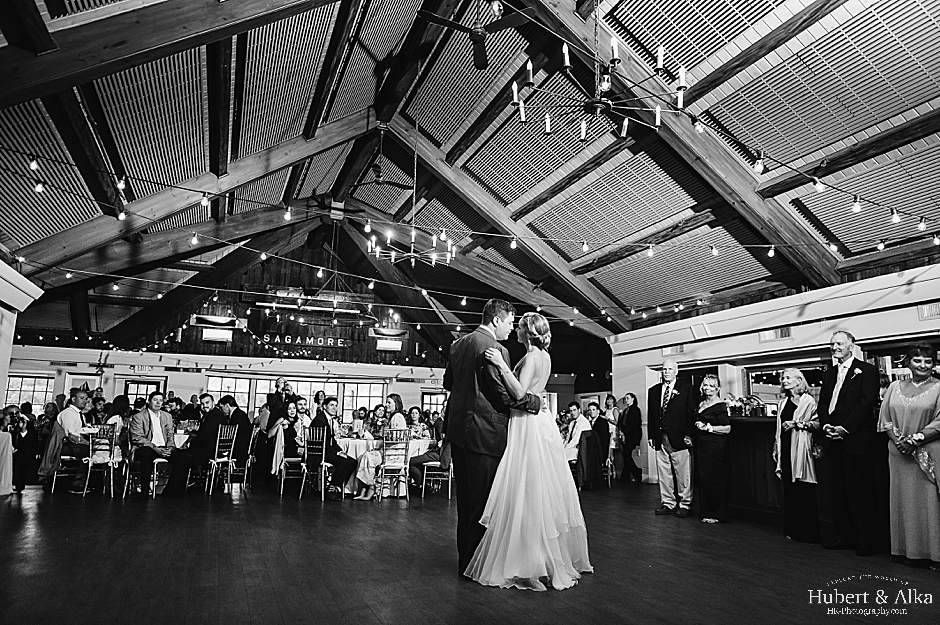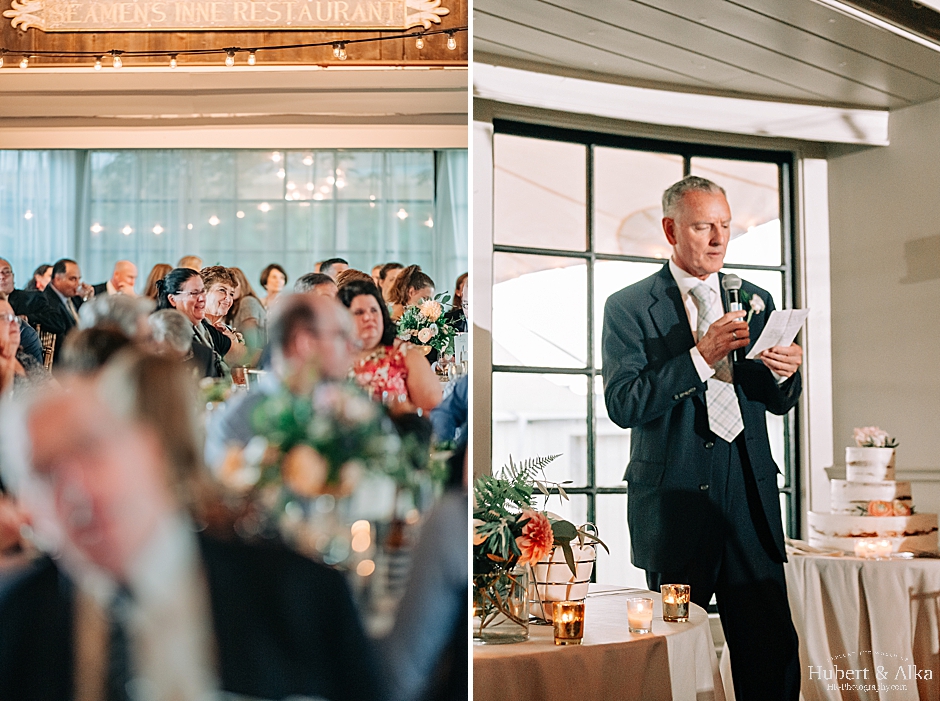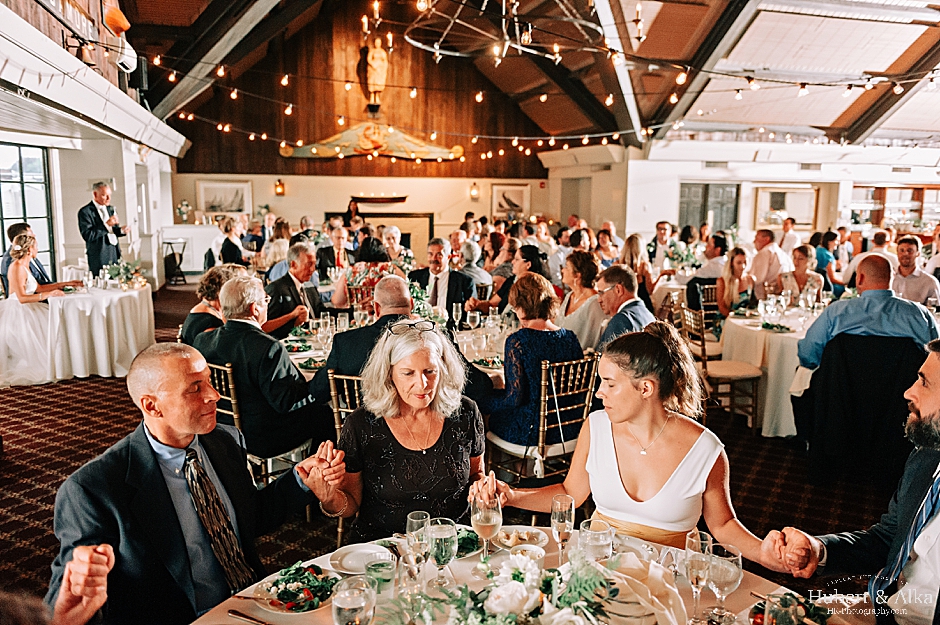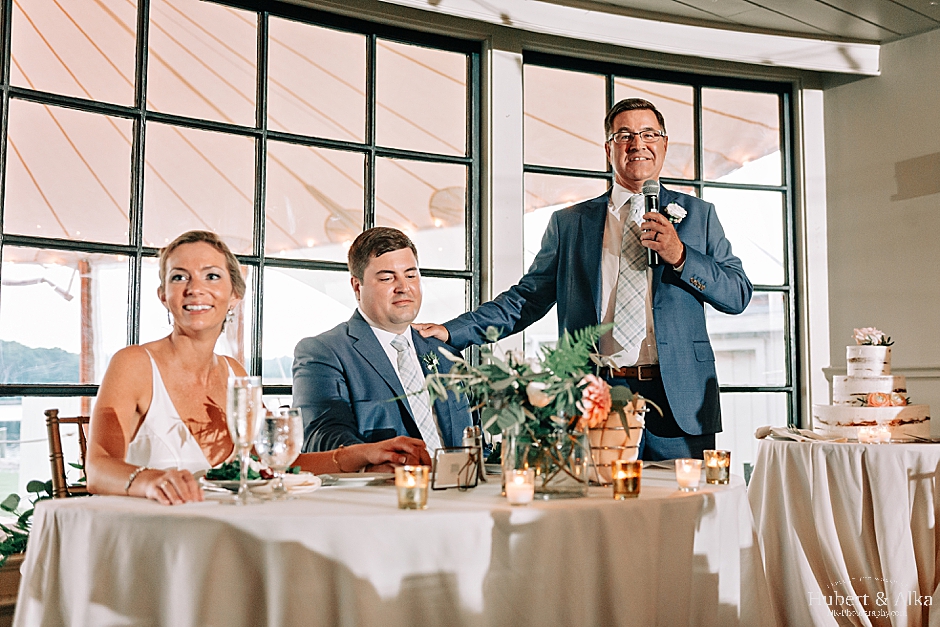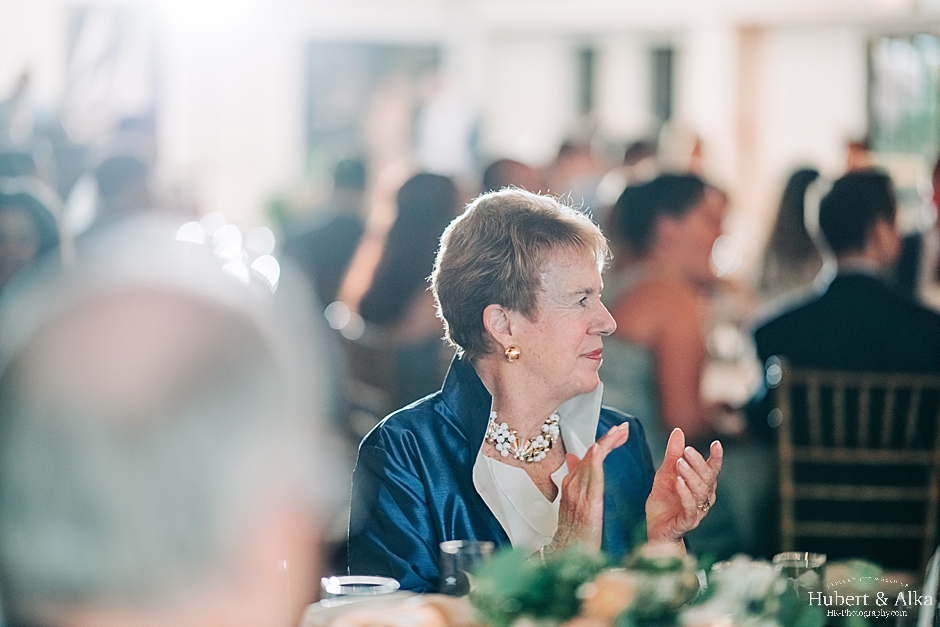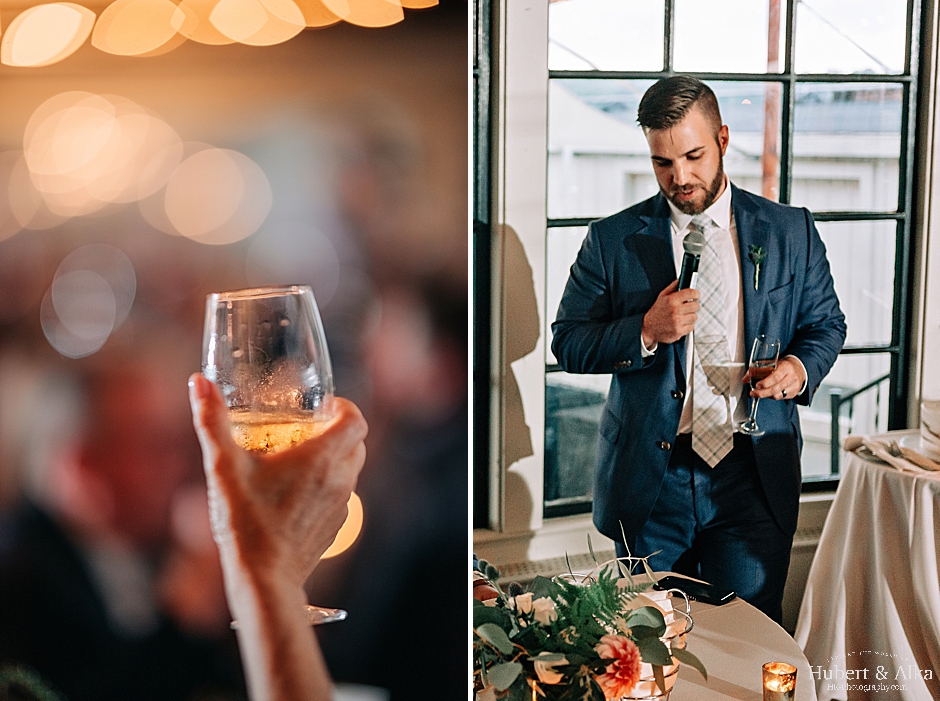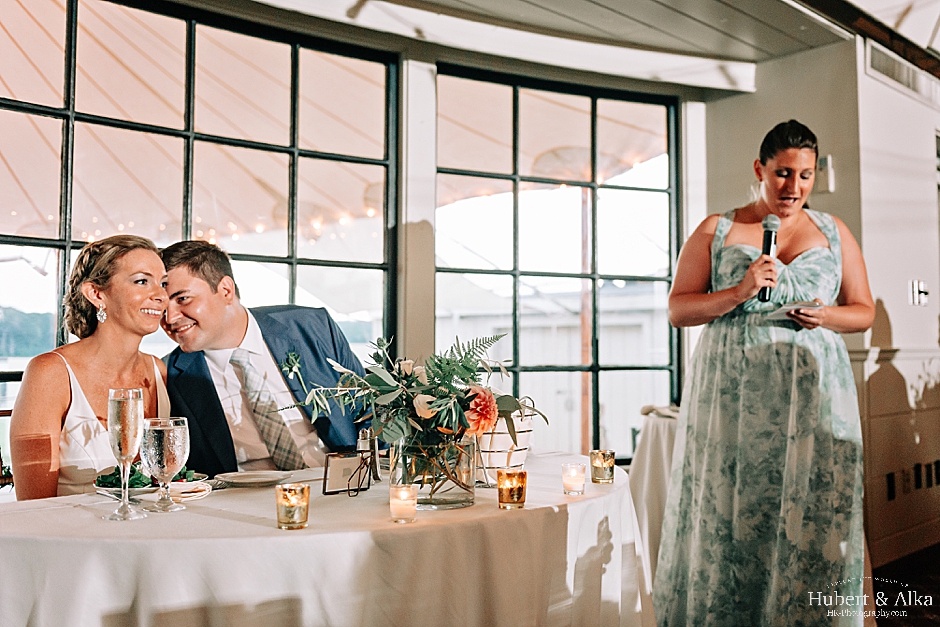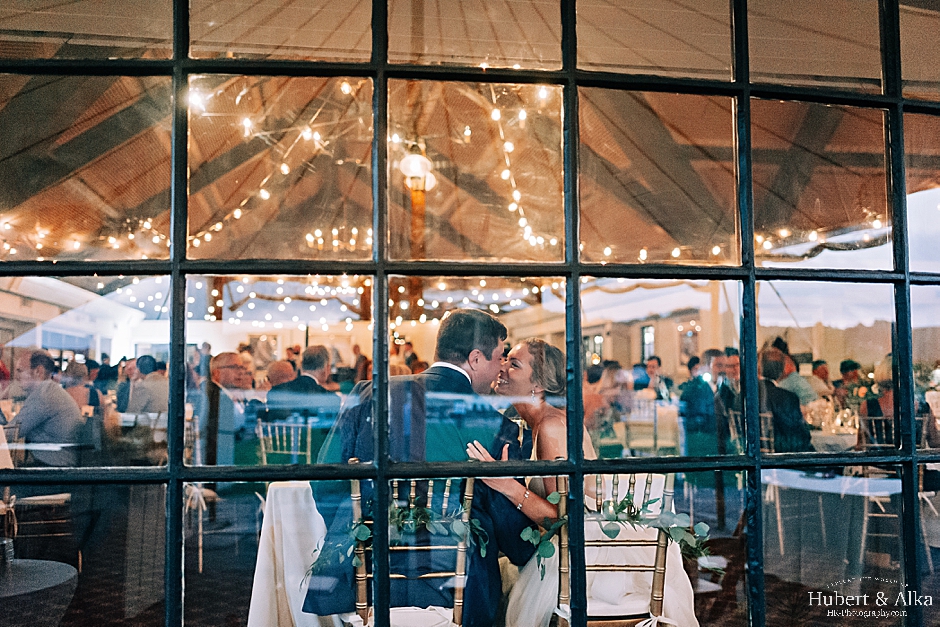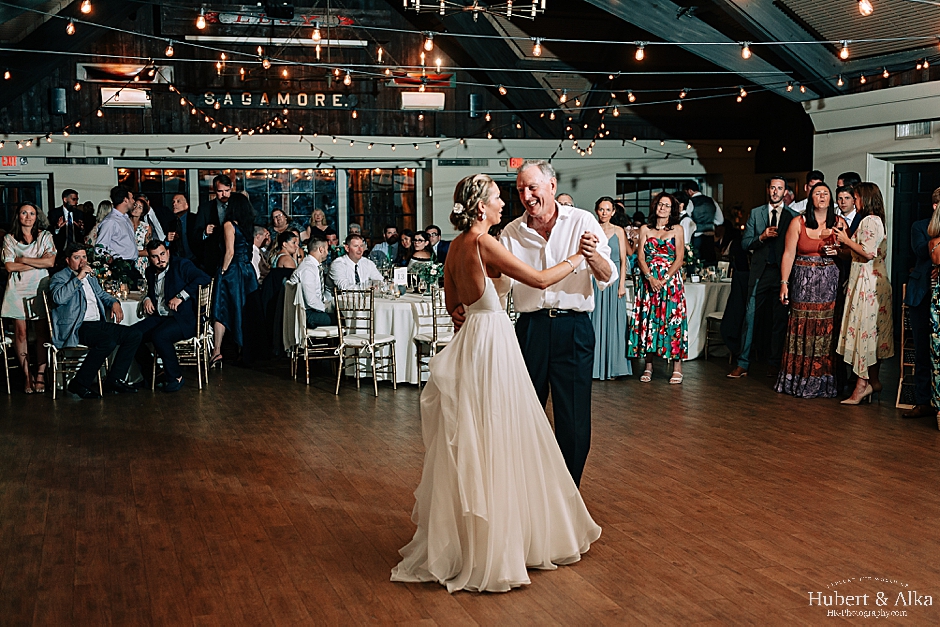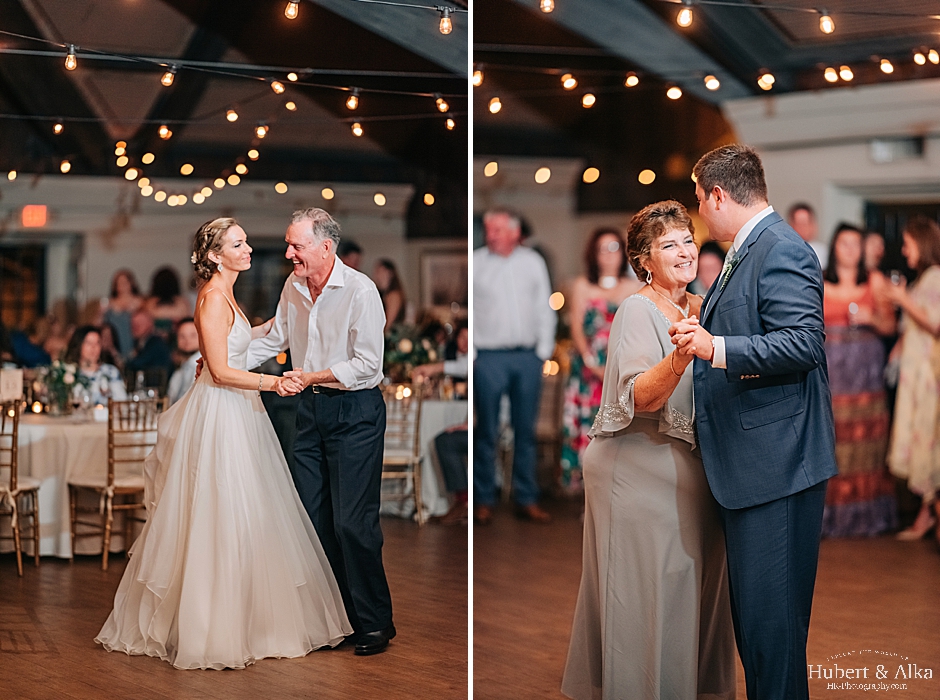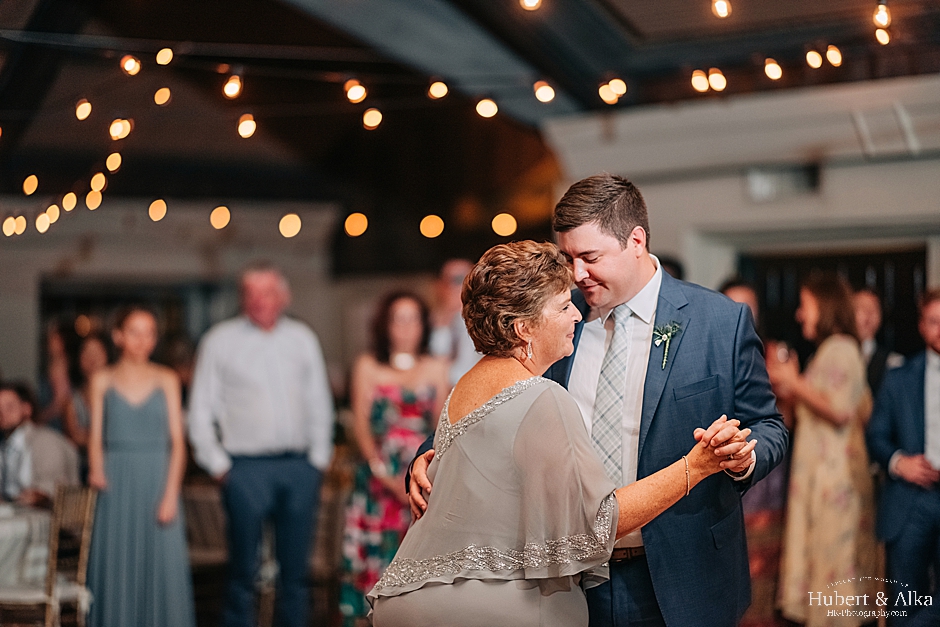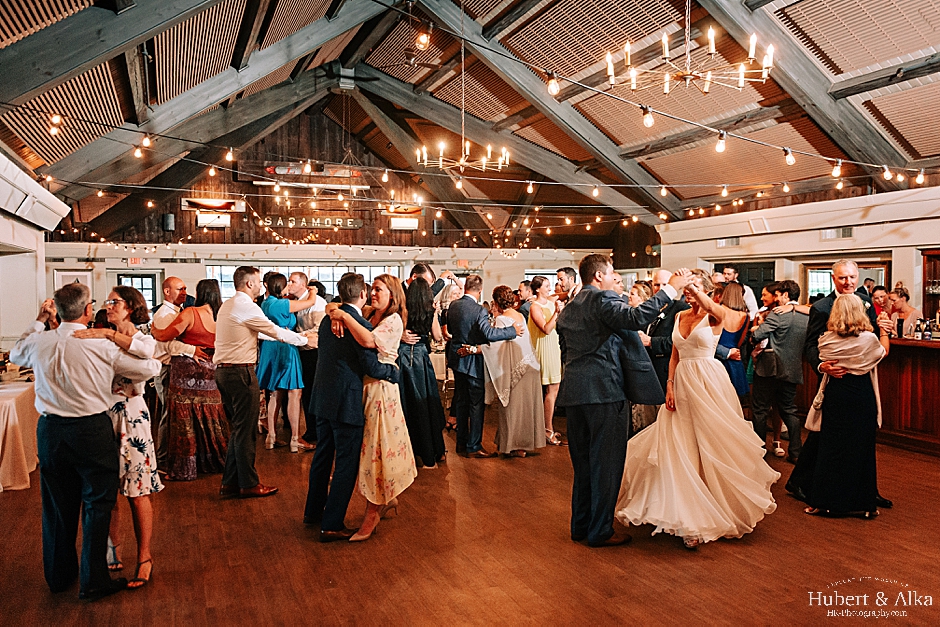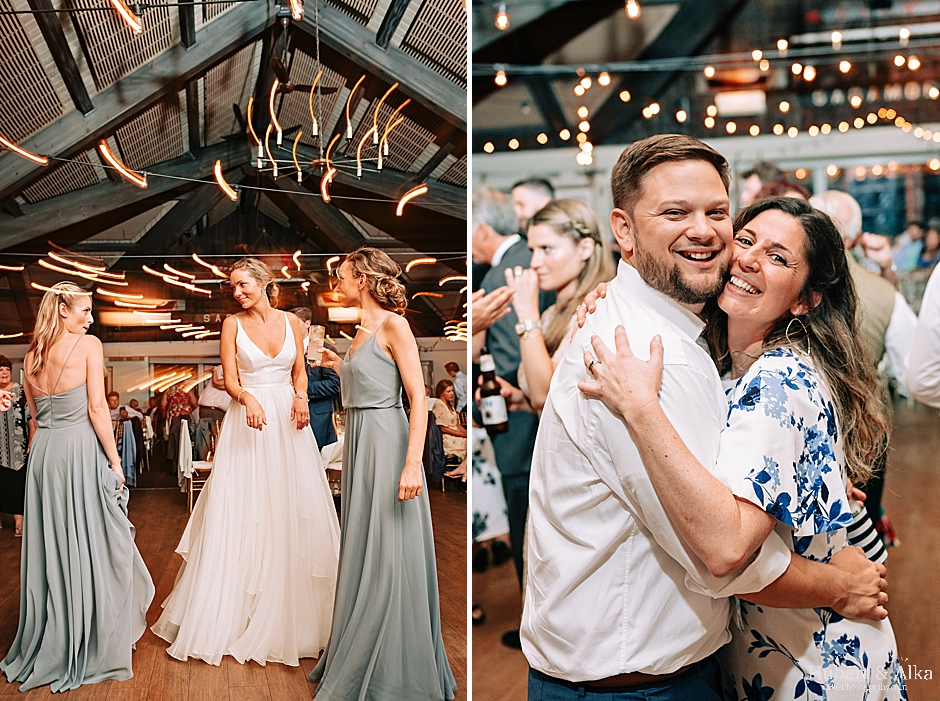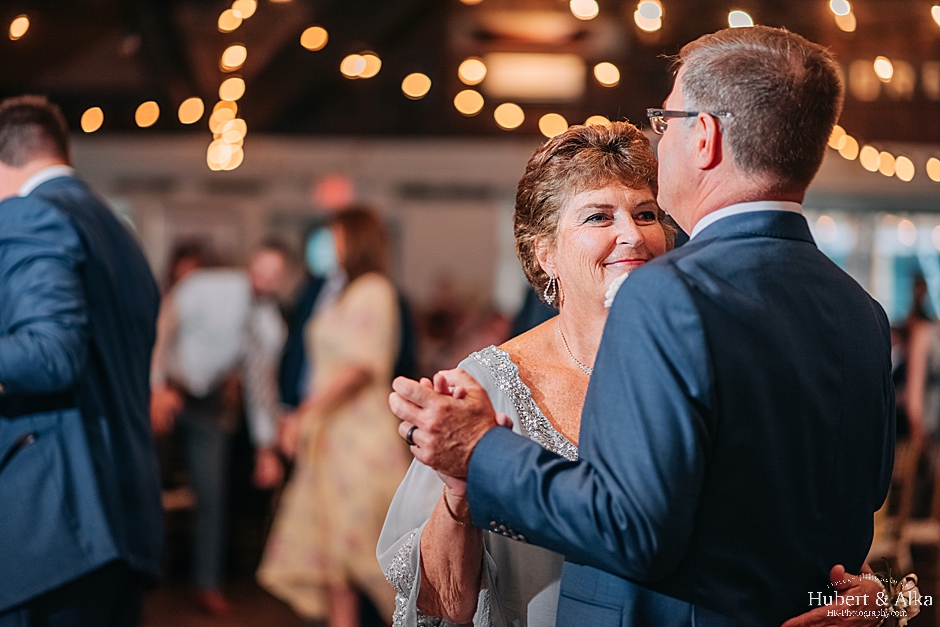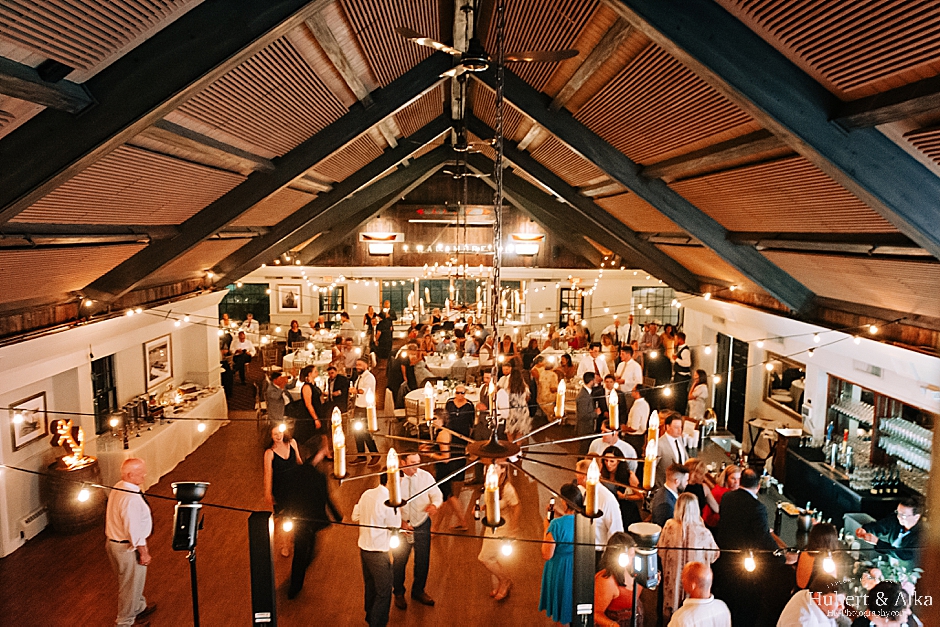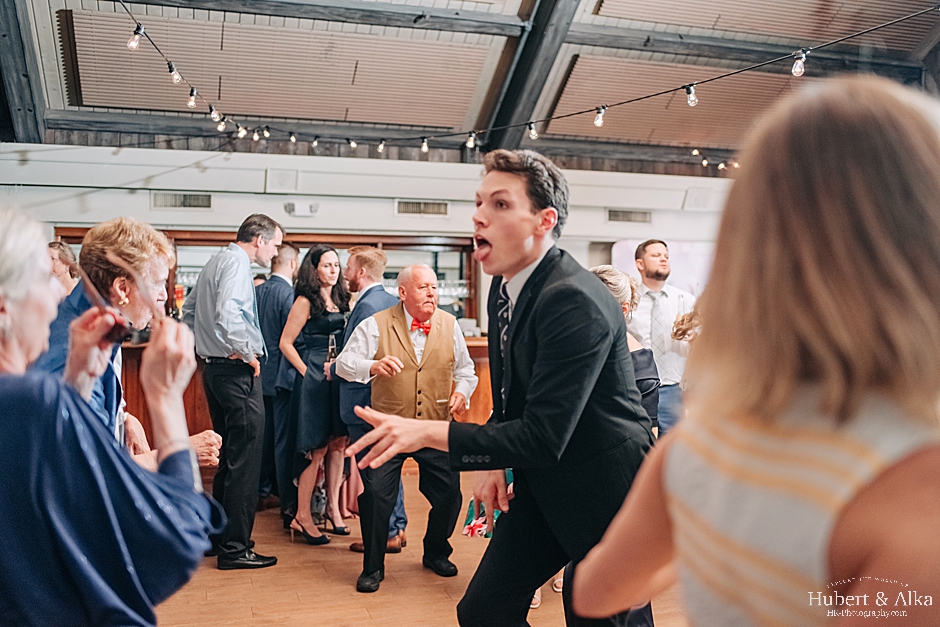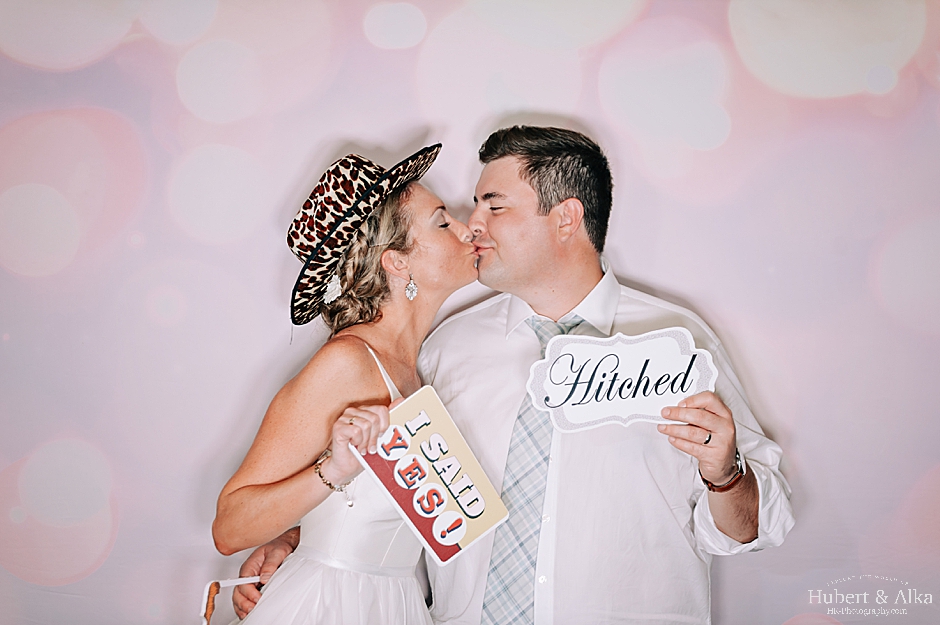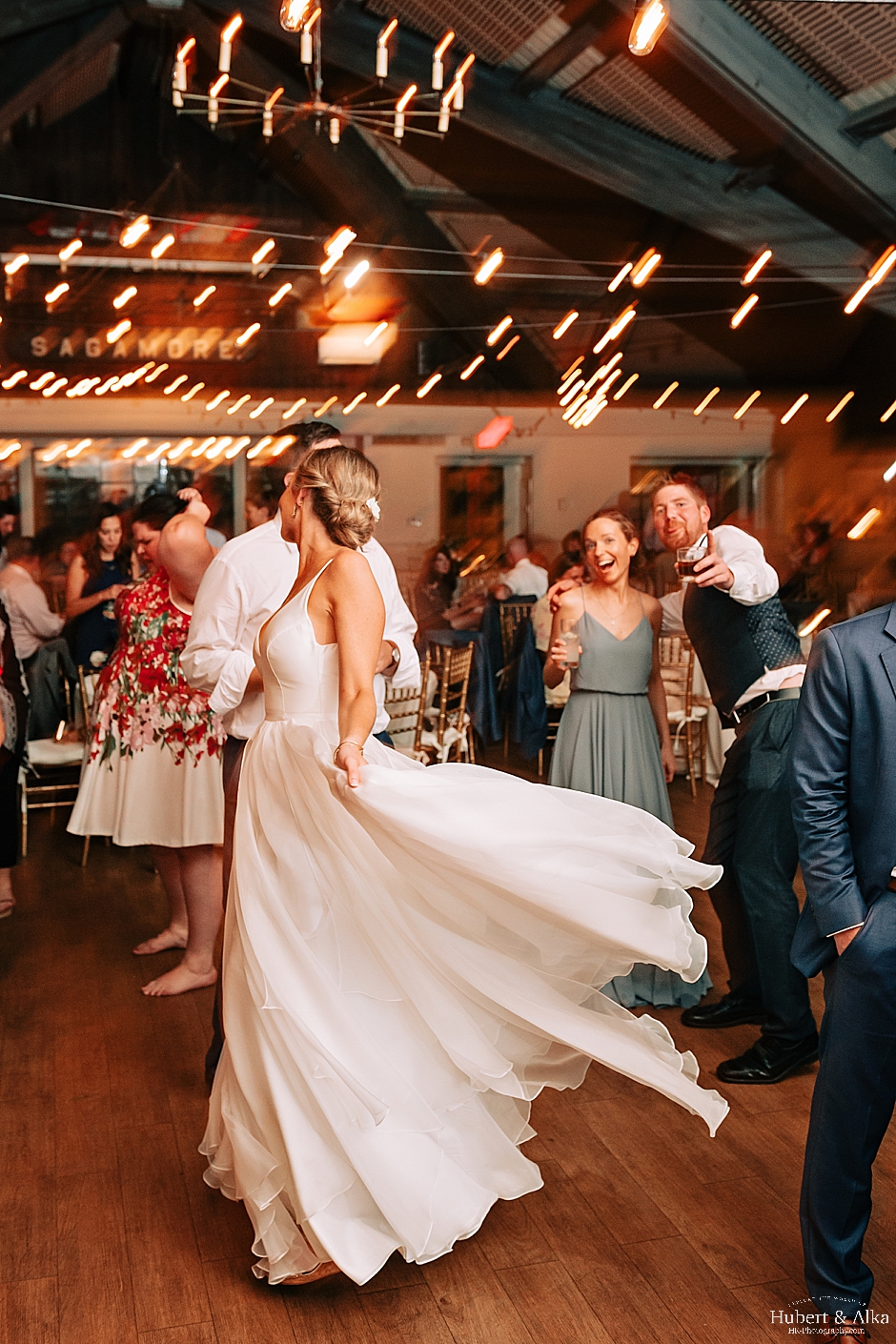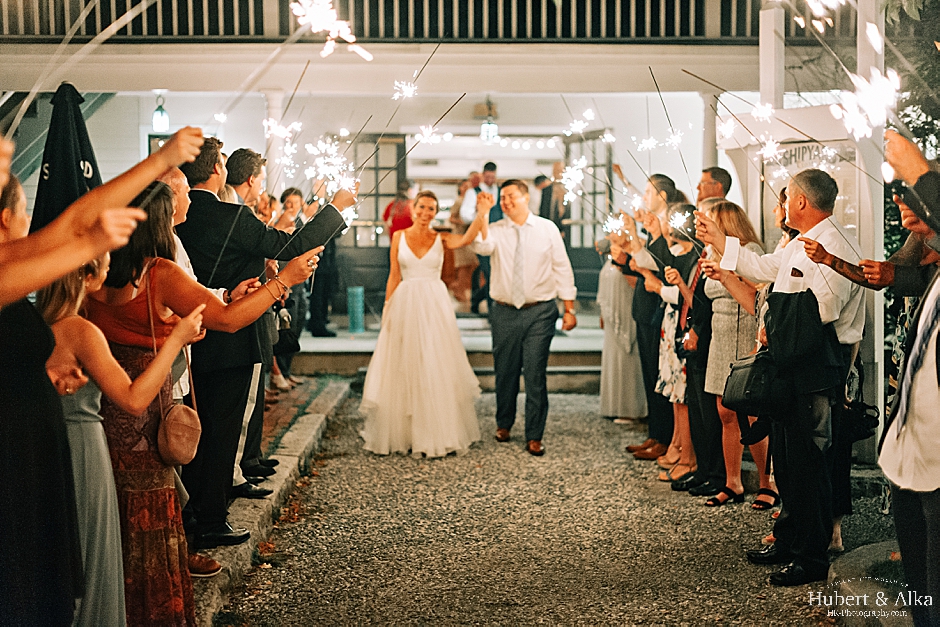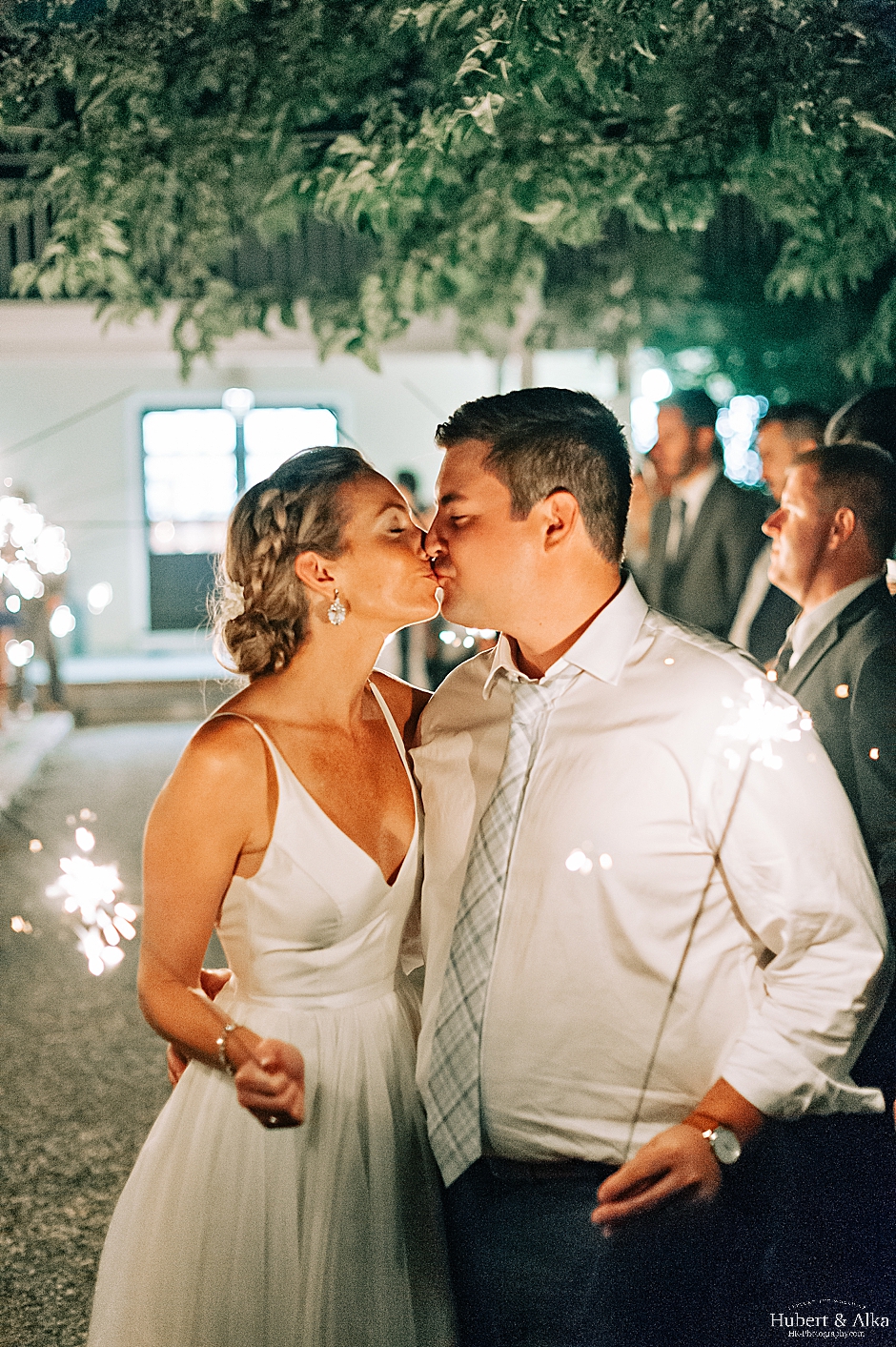 This is one lonnng post! Try hard as we did, it was impossible to narrow down our favorites from Katie and TJ's celebration! For anyone who has shot at Mystic Seaport and Latitude 41 knows that they are bound to have a stellar day shooting. The backdrops, the layout, and the old favorite nooks bring it all together and then some more. This particular day there was a slight mist that was creeping along and the most dreamiest shots were happening. Most of the time we felt we were in some movie set. Just so perfect!
And then add Katie and TJ to the mix! These guys were complete naturals – going with the vibes, taking it all in and enjoying every bit of it. The thing I loved the most about Katie was her dress and most importantly, she wasn't fussy about it. That gorgeous fabric initially made me nervous, but one look at how graceful Katie was moving it around, I let it go. She looked beautiful! Together, TJ and Katie were radiant and the images are entirely reflective of that.
Our summer season is winding down, but it's such a blast to be able to go back just a few weeks and relive this gorgeous day. If only we could go back and do it all over again! Katie and TJ – thank you guys from the bottom of our hearts for bringing us along for the ride. Enjoy these teasers with as much love as we had when we captured them!
Some fine details of the day and the who's and who of how it came together:
Reception: Coastal Gourmet | Latitude 41 ~ CT Seaport
Ceremony: Coastal Gourmet | Latitude 41 ~ CT Seaport
Dress Designer: Modern Trousseau
Shoes: Badgley Mischka
Makeup: Red Door Spa – Mystic Marriott Hotel & Spa
Hair: Red Door Spa – Mystic Marriott Hotel & Spa
Flowers: Flower Belle – Michelle Duthrie
DJ: Spin Enterprise – Neil Roma
Portrait Location: Mystic Seaport
Caterer: Coastal Gourmet Catering
Cake: Creative Cakes By Donna
Venue Director | Event Coordinator: Alyson Clark
Wedding Coordinator | Event Manager: Jenna Landon of Coastal Gourmet Catering
Photography: Hubert & Alka
Mystic, CT Seaport Wedding Photography | Latitude 41 | Coastal Gourmet | Katie + TJ – Instagram.com/hubertkopec/ and Facebook.com/hkphotography.ct