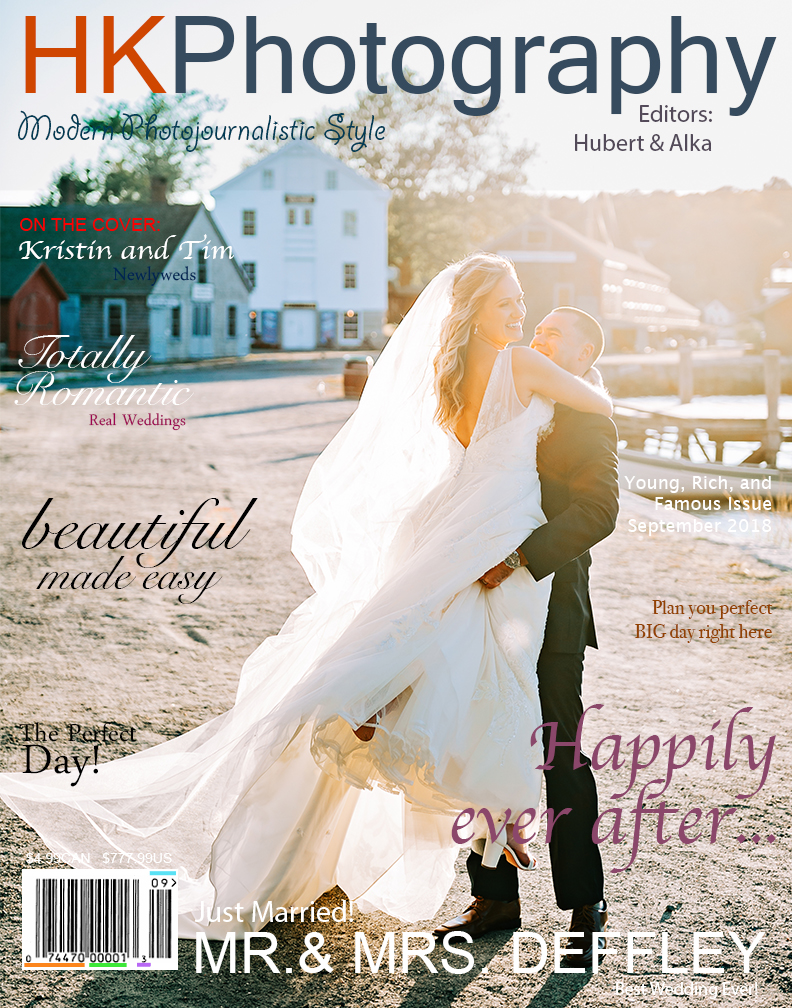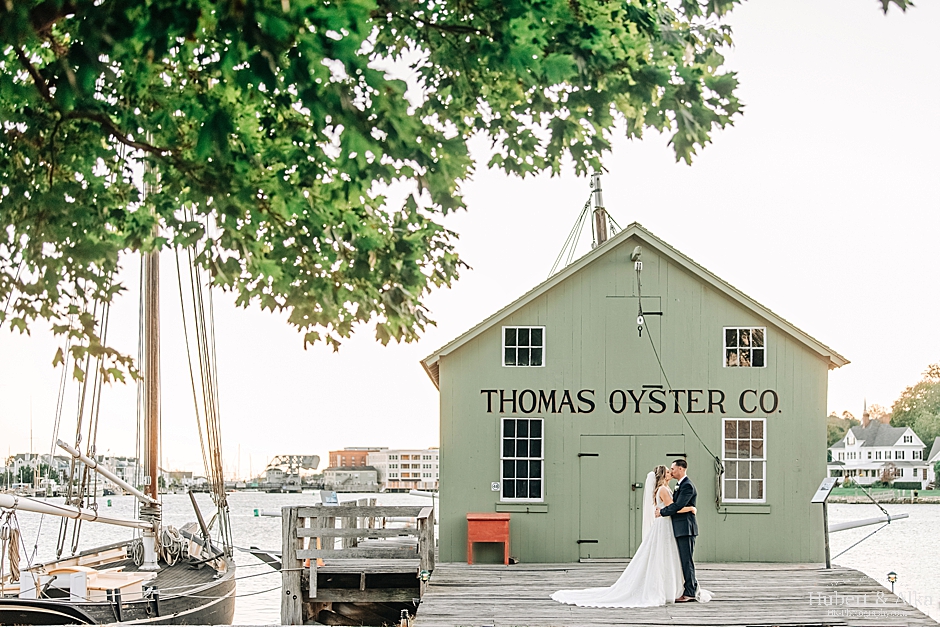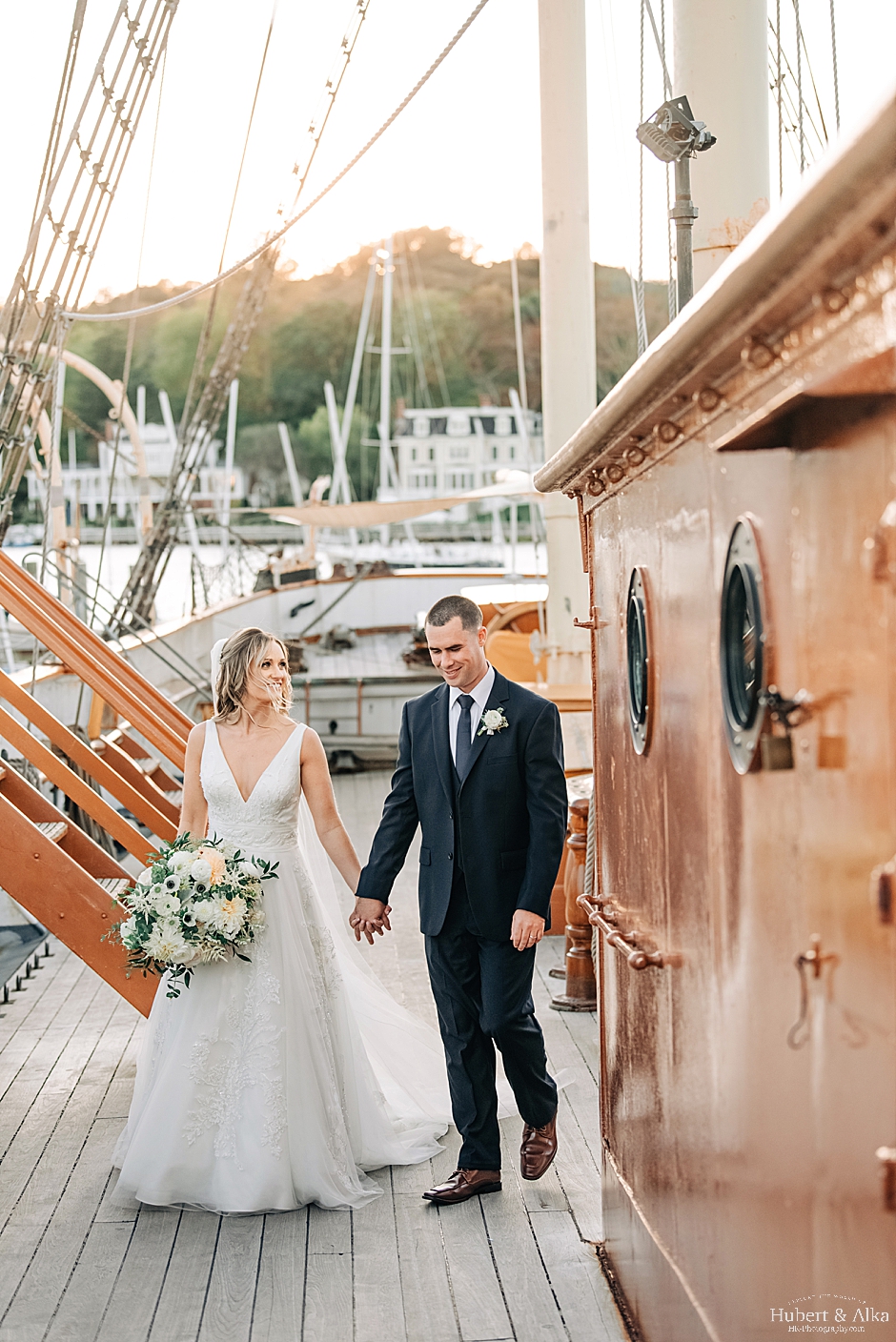 Happy Monday Folks! I may or may not have seen Christmas decorations in one of my store runs this weekend that jerked me back to reality. How is is November already?! Though it brings us closer to Turkey Day, it's also crazy that we are heading out the close of our wedding season. Each year it keeps getting more special as we tally all of the special celebrations that WE got chosen to partake in. But before we get to the finish line, we still have a few more lined up this week to kickstart that countdown starting with Kristin and Tim's gorgeous Latitude 41 celebration!
The most surreal sunset, weather and vibes all came together on the most beautiful fall day. Kristin and Tim focused on their guests and family who they wanted to spend most of their day enjoying and connecting with. Keeping them in mind, they focused on what would be most entertaining for them – their band (!), the menu, games, and of course the location. When we saw everyone's faces having the time of their lives, it was easy to see that their mission was easily accomplished!
We still marvel at how perfect of a day it was! Kristin and Tim – we were so honored to be a part of it. Thank you guys for such a fantastic day!
Some fine details of the day and the who's and who of how it came together:
Reception: Coastal Gourmet | Latitude 41 ~ CT Seaport
Ceremony: St Patrick Church
Bridal Boutique: Justin Alexander
Makeup: Larissa Lake and Co. | Salon and Spa
Hair: Larissa Lake and Co. | Salon and Spa
Flowers: Koko Floral Design
Band: Brick Park
Portrait Location: Mystic Seaport
Video: mebCINEMA
String Lights: Spin Enterprise
Caterer: Coastal Gourmet Catering
Cake: Creative Cakes By Donna
Venue Director | Event Coordinator: Alyson Clark
Wedding Coordinator | Event Manager: Jenna Landon of Coastal Gourmet Catering
Photography: Hubert & Alka
Mystic, CT Seaport Wedding Photography | Latitude 41 | Coastal Gourmet | Kelsey & Matt – Instagram.com/hubertkopec/ and Facebook.com/hkphotography.ct