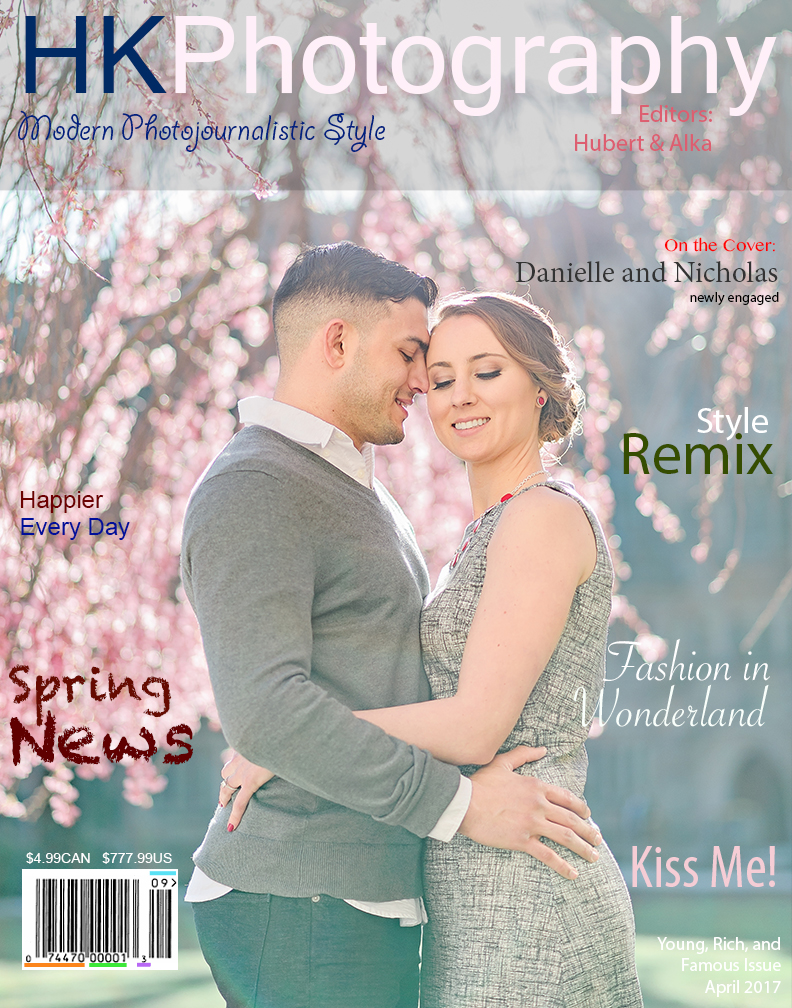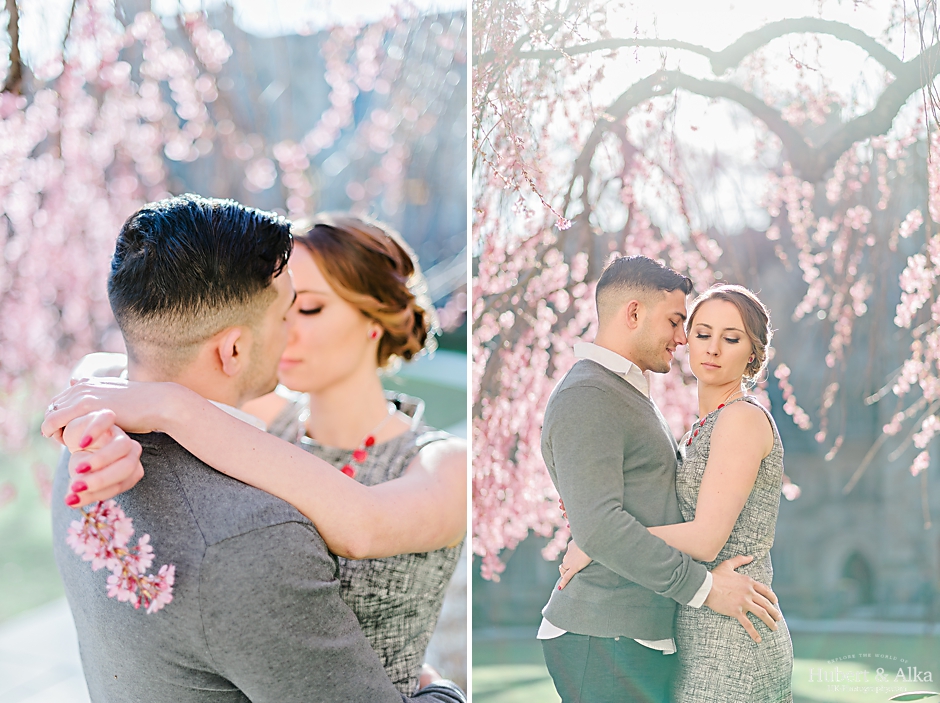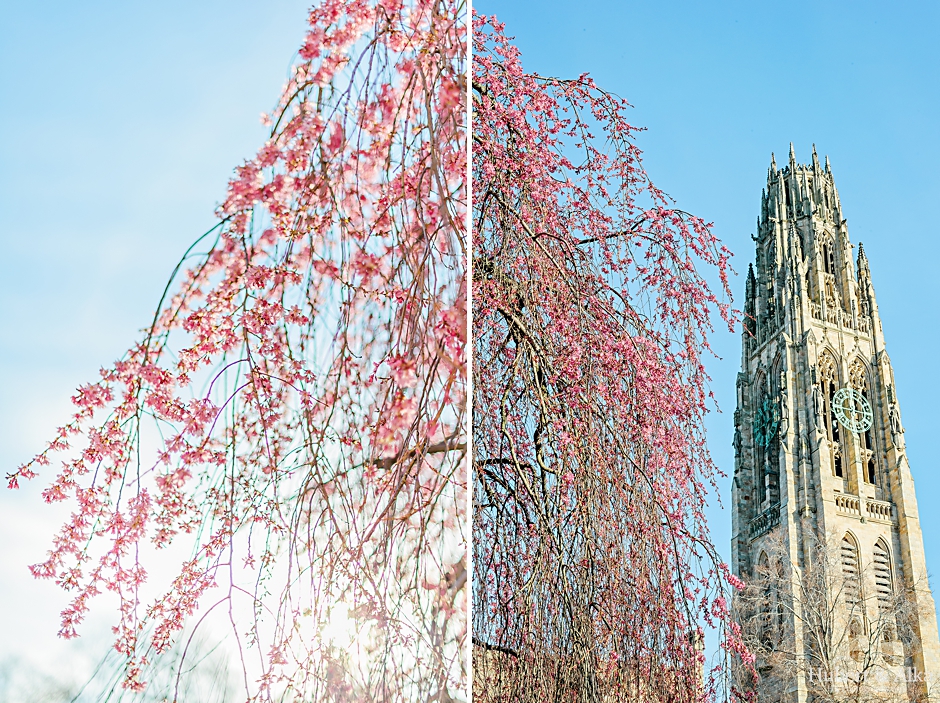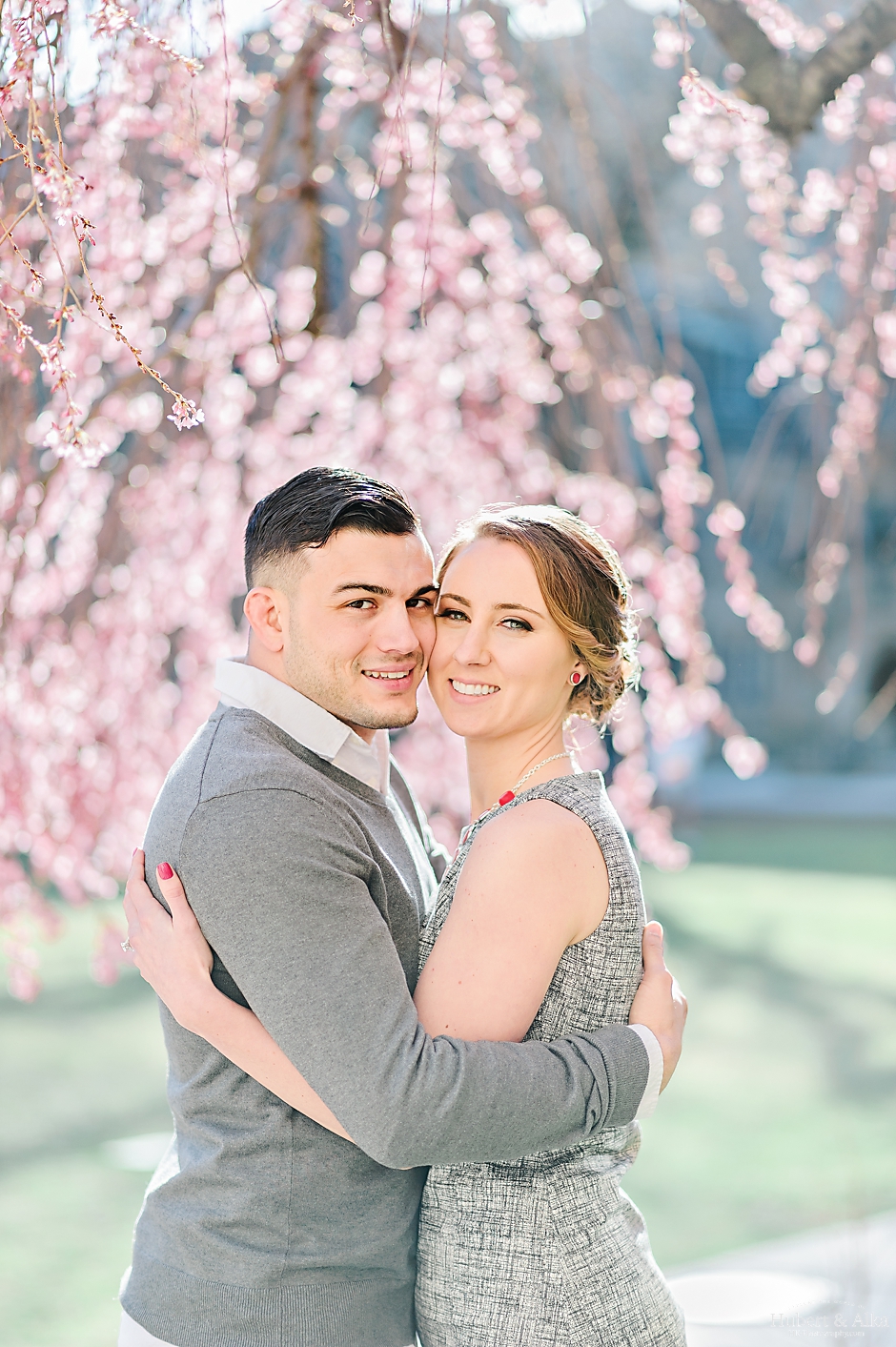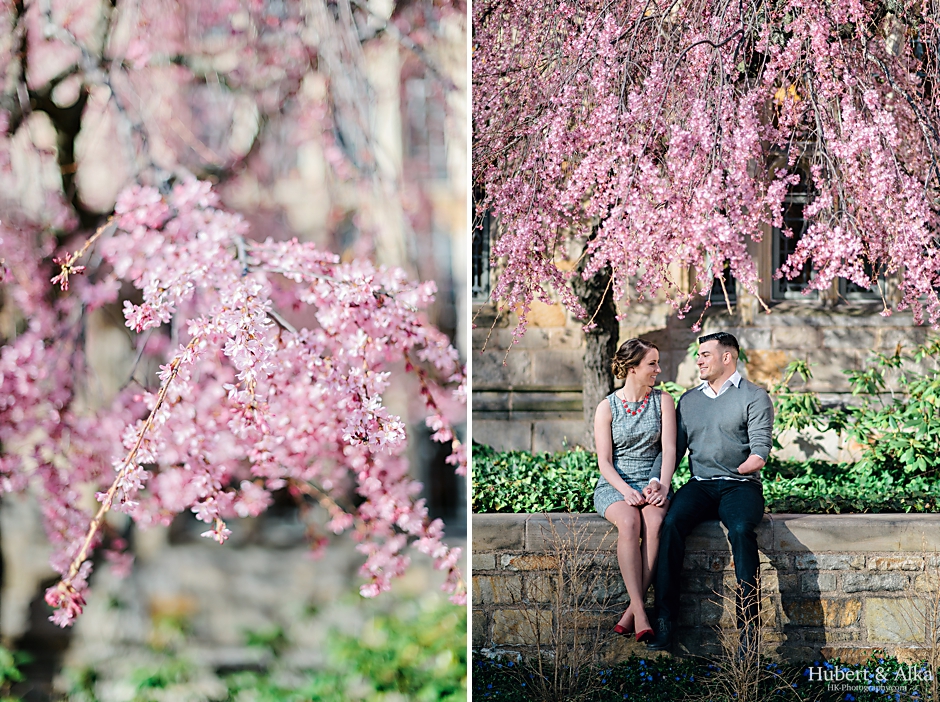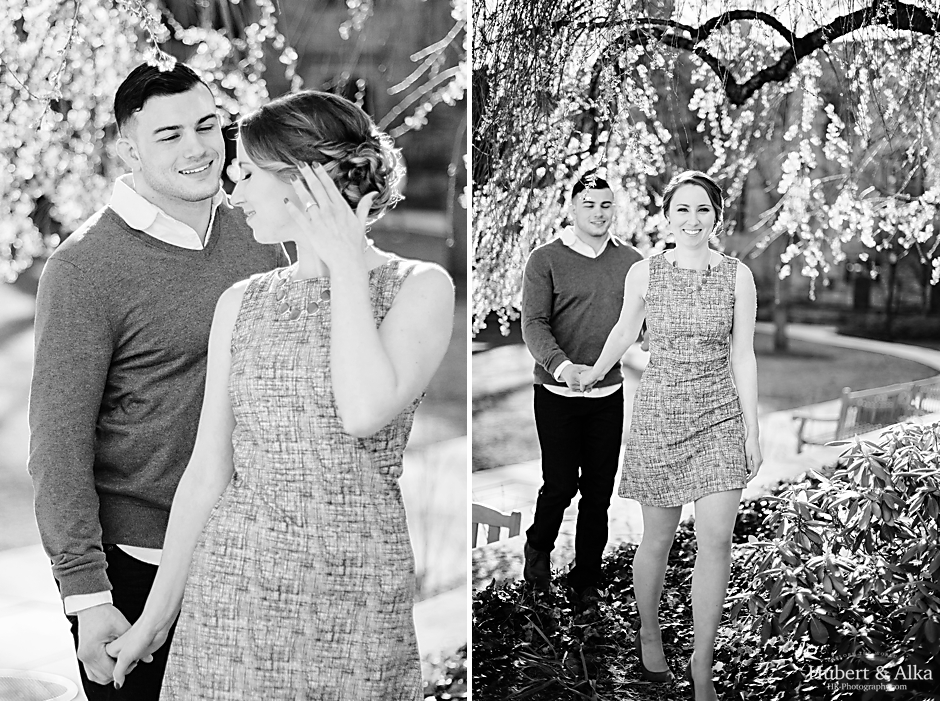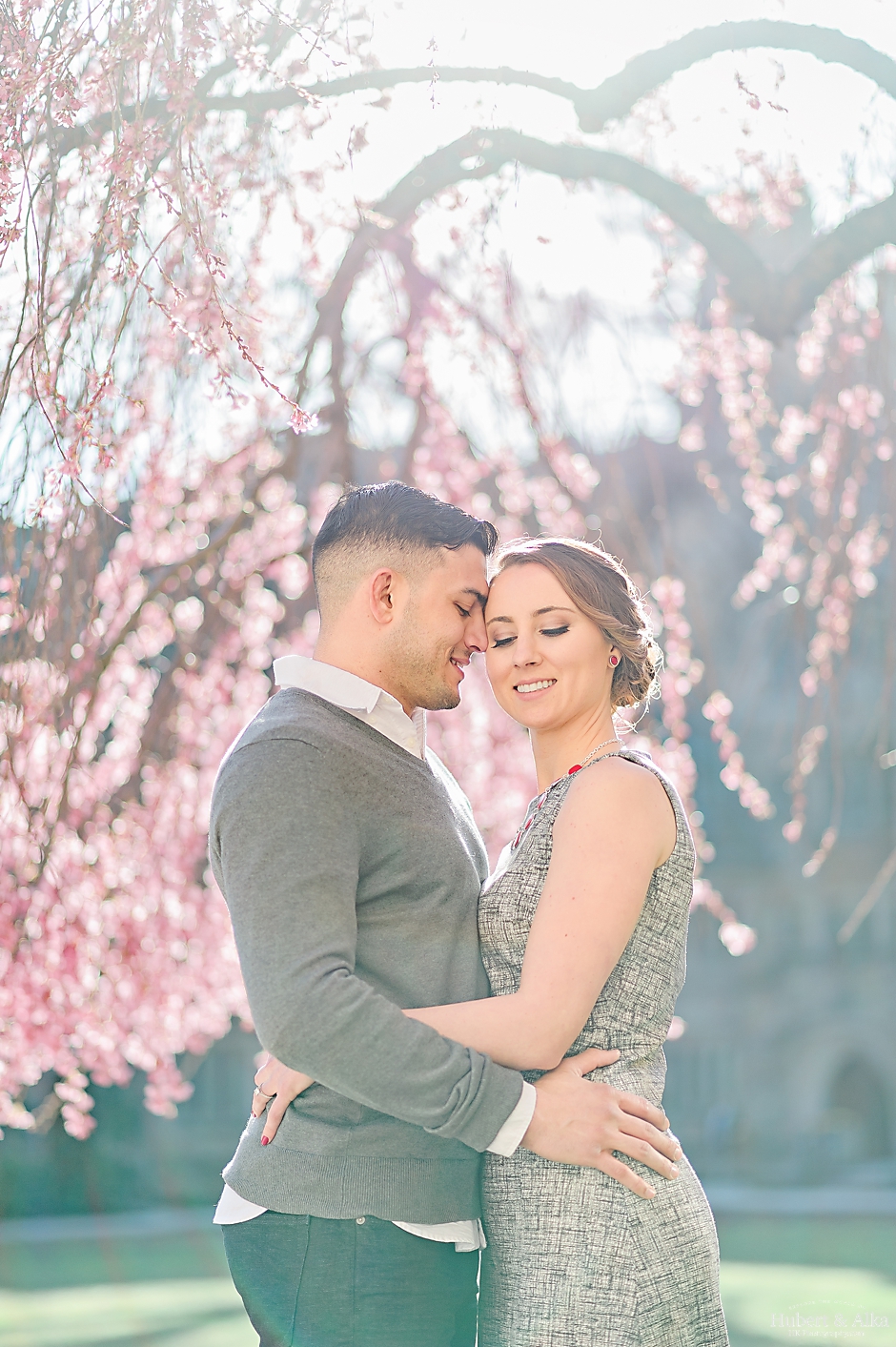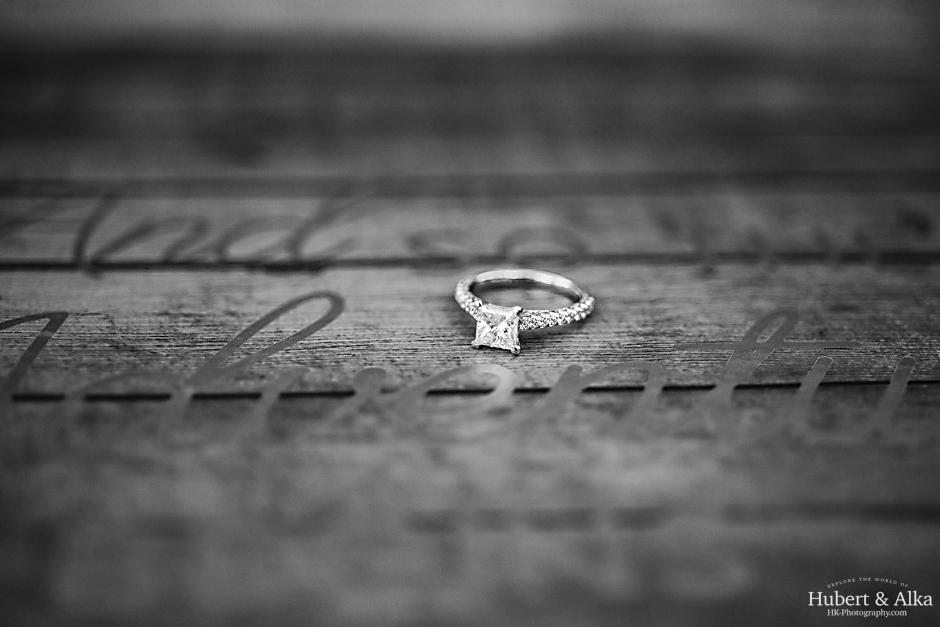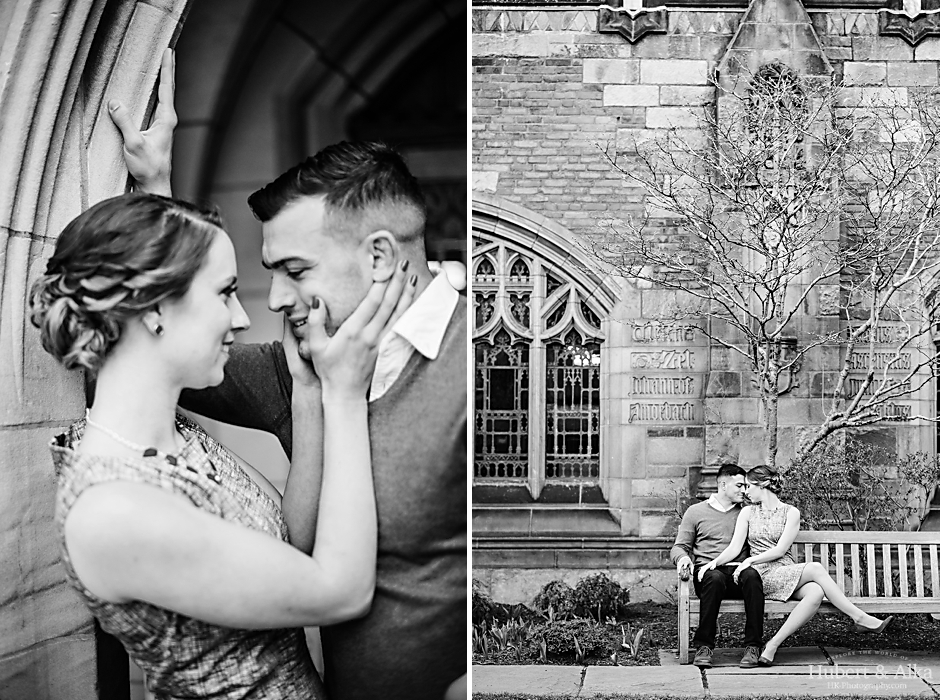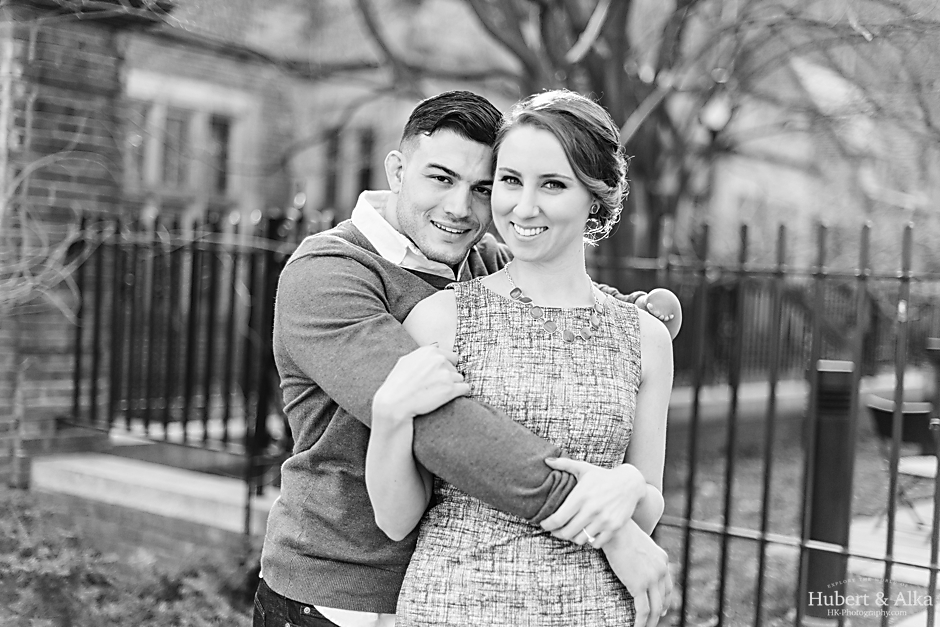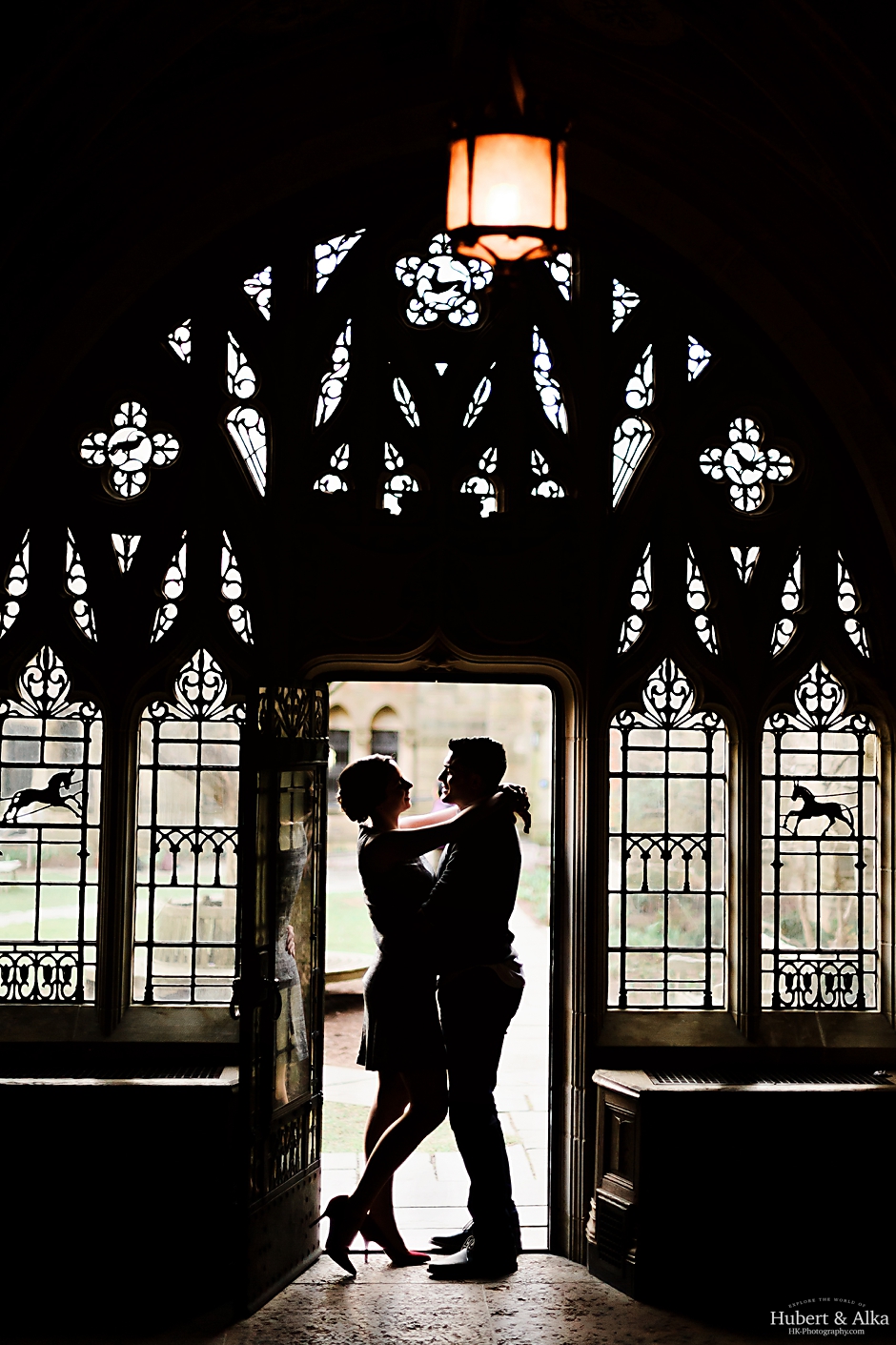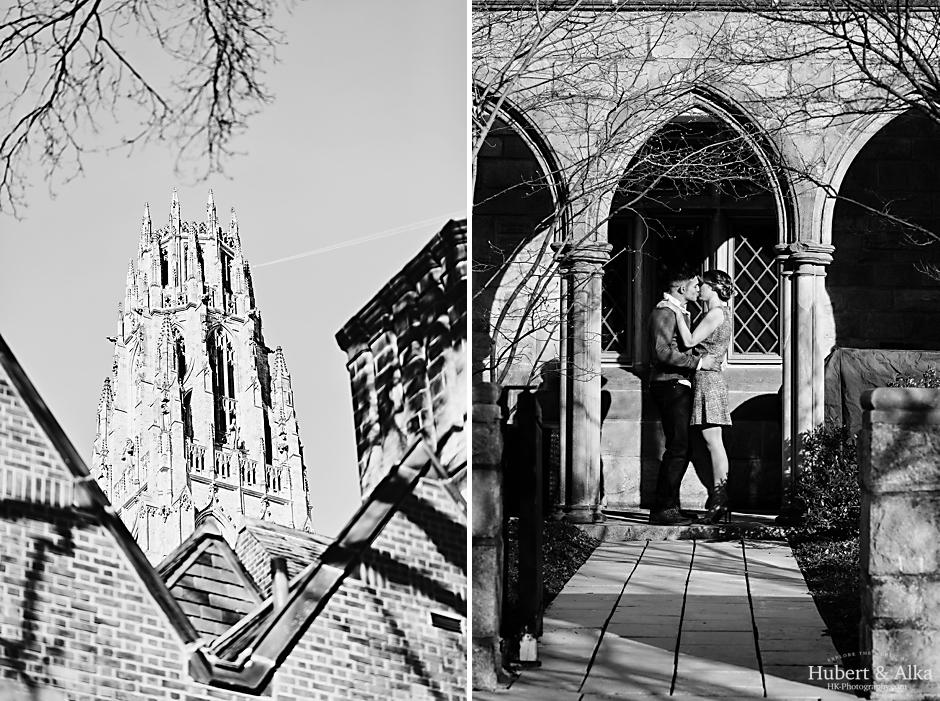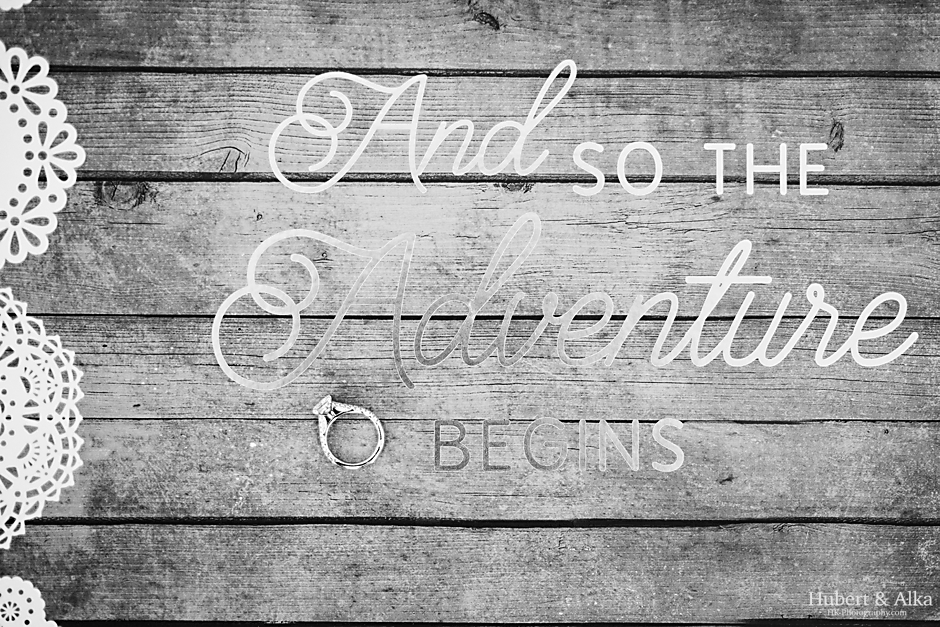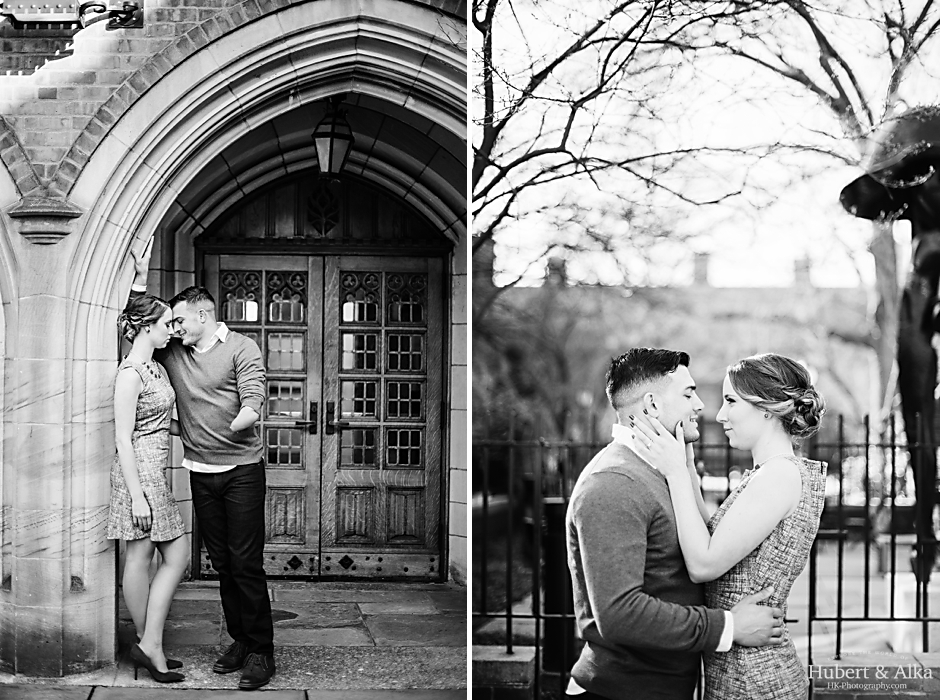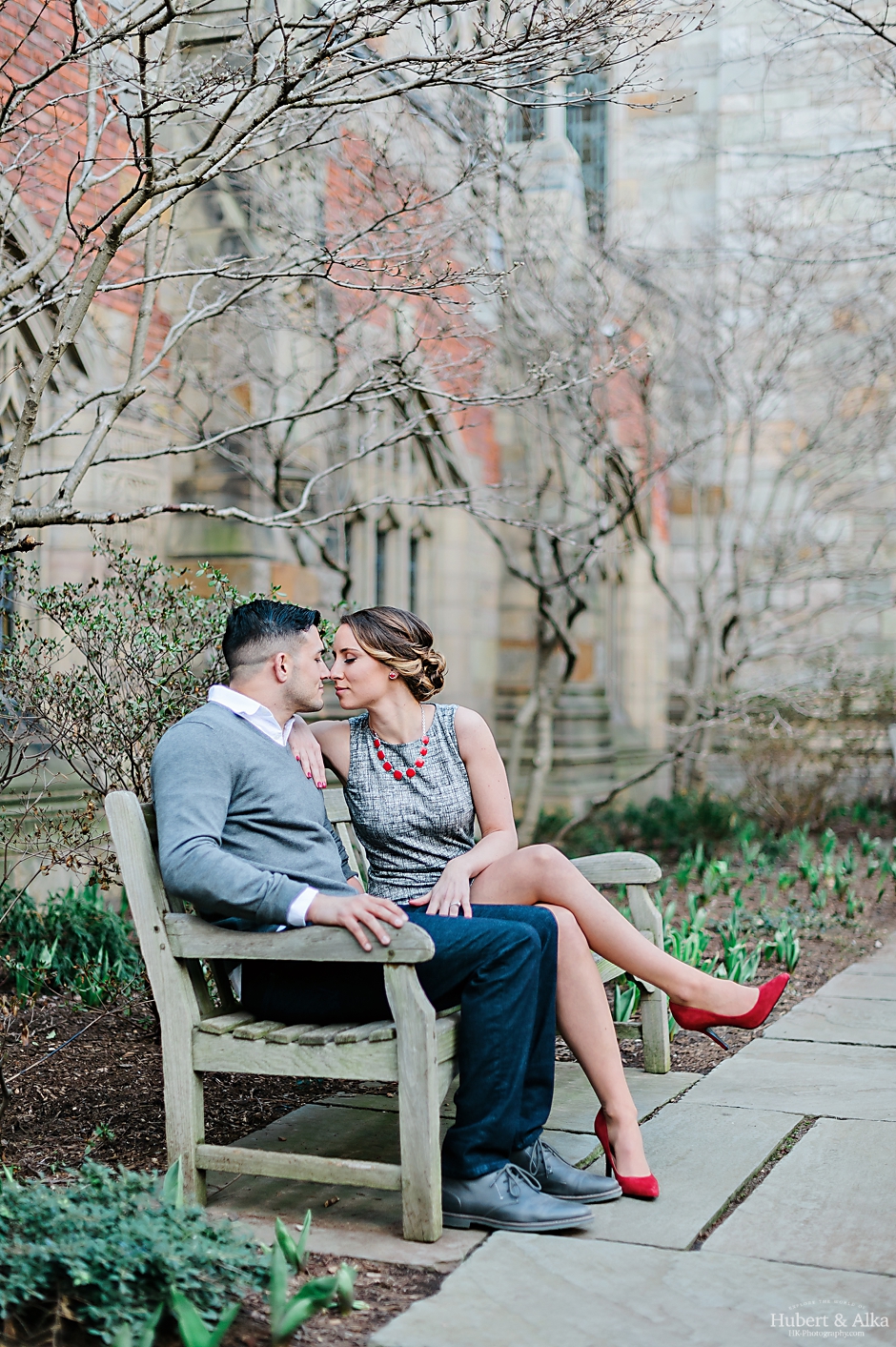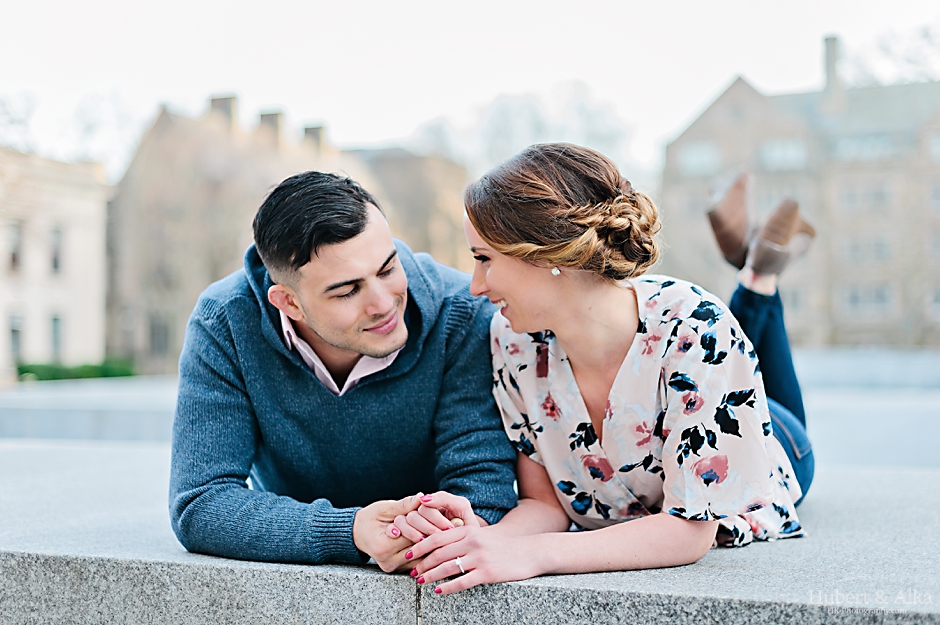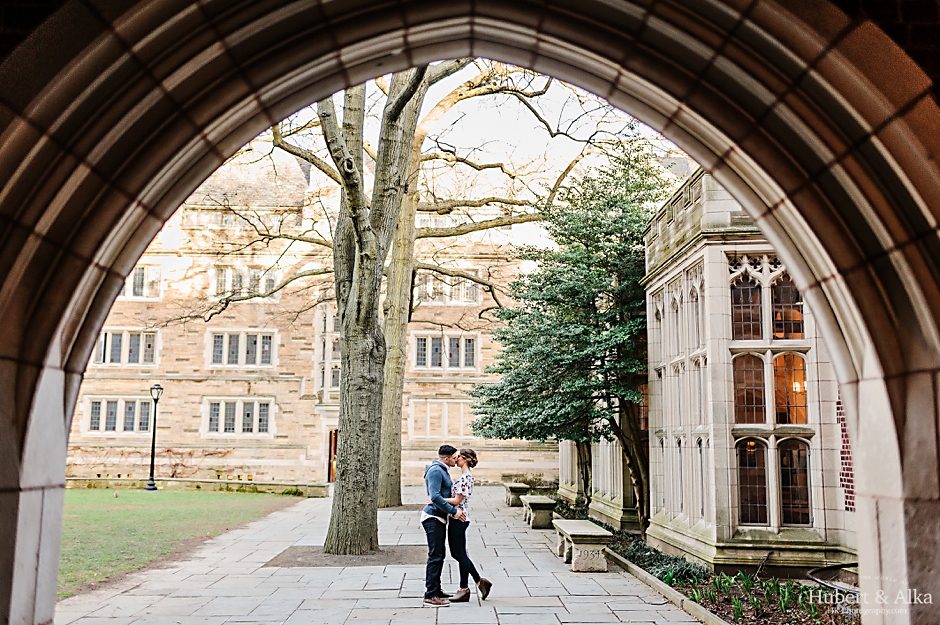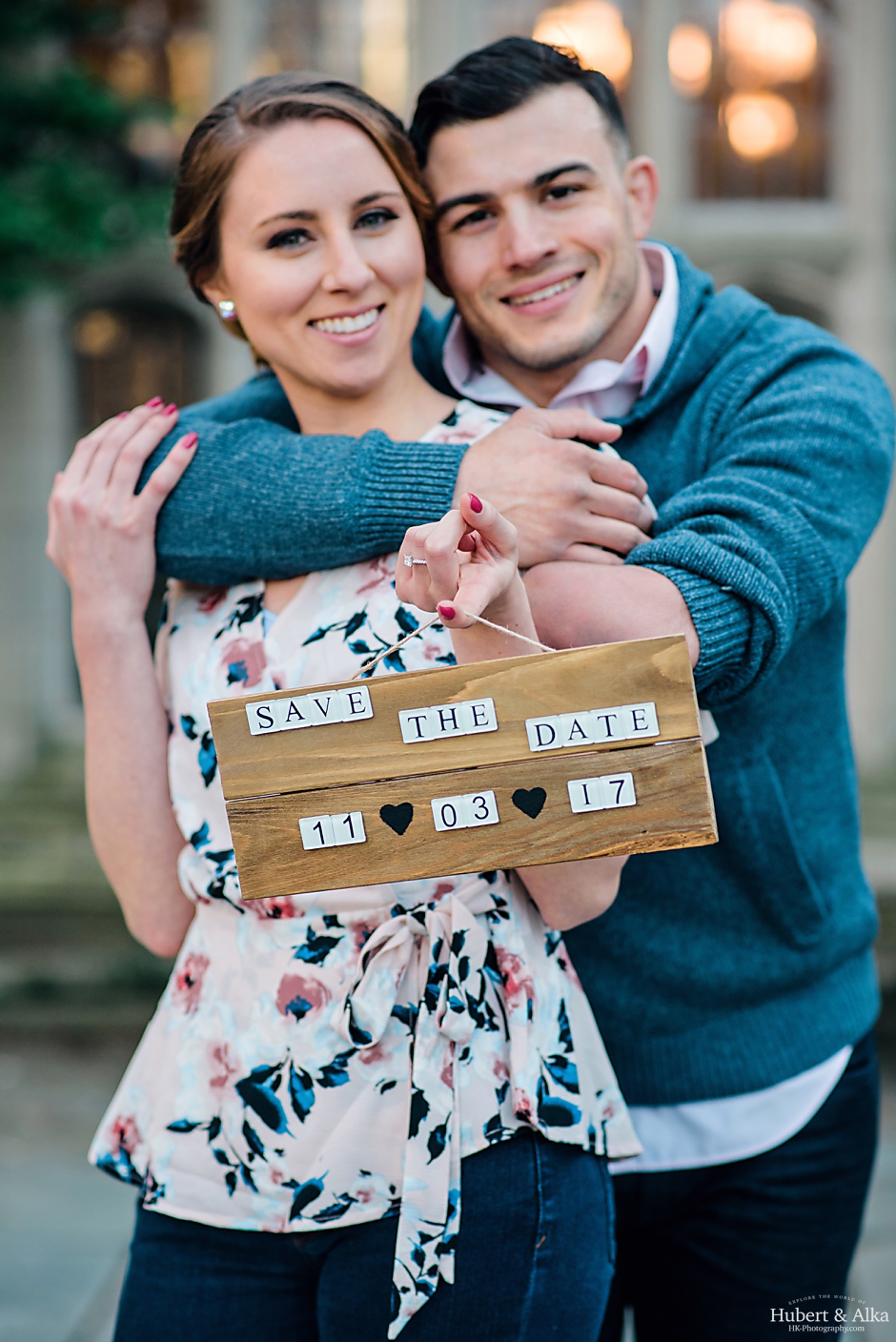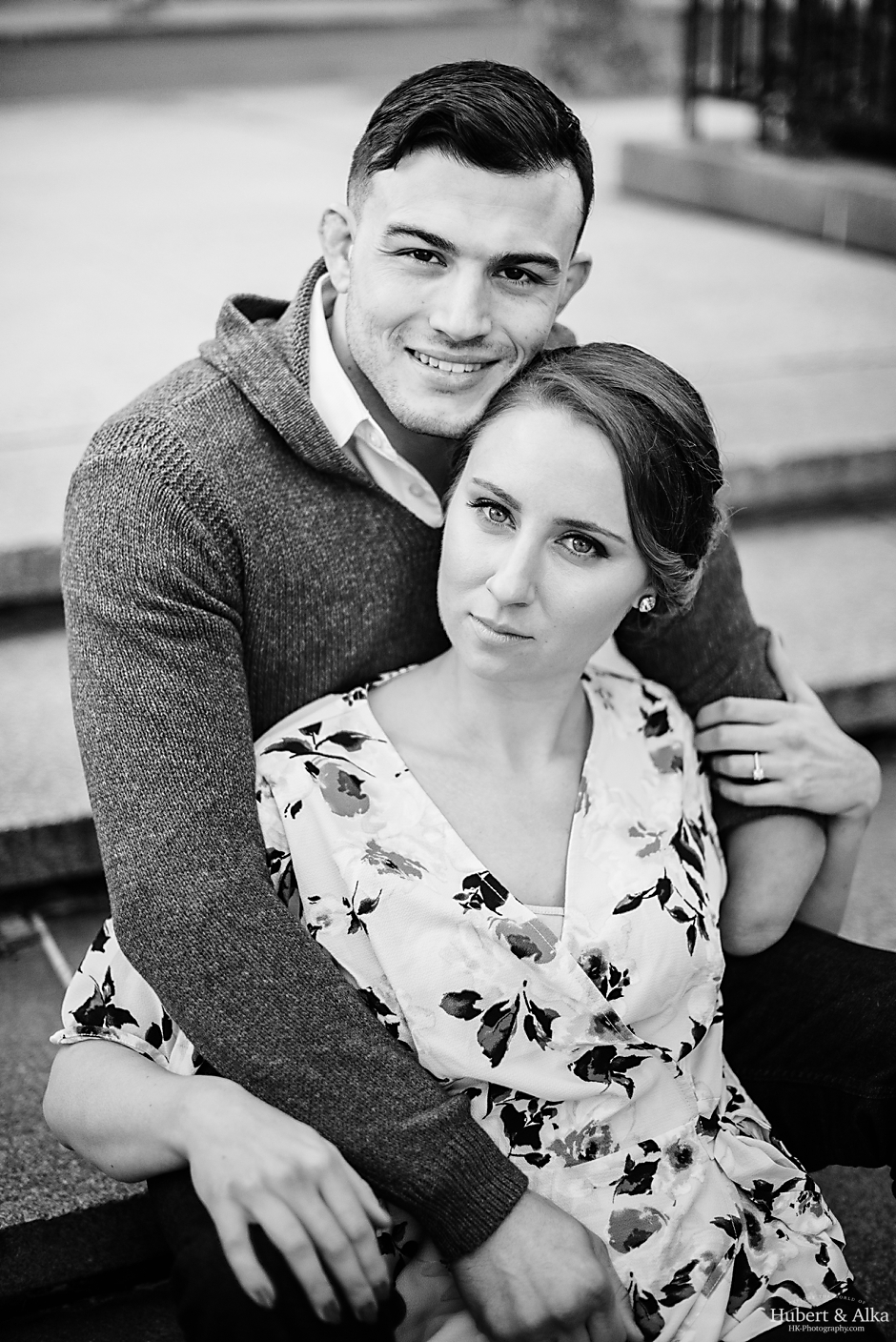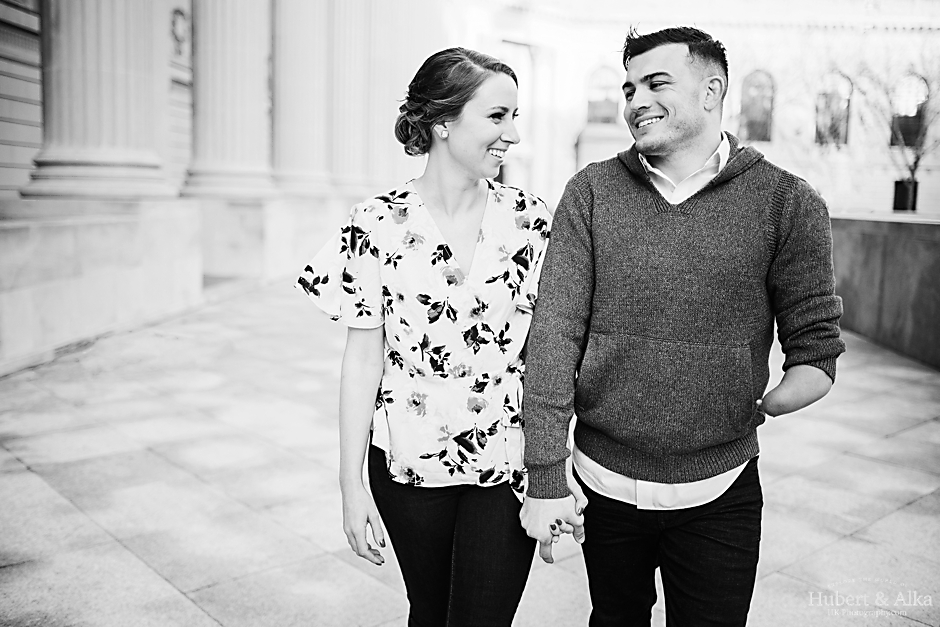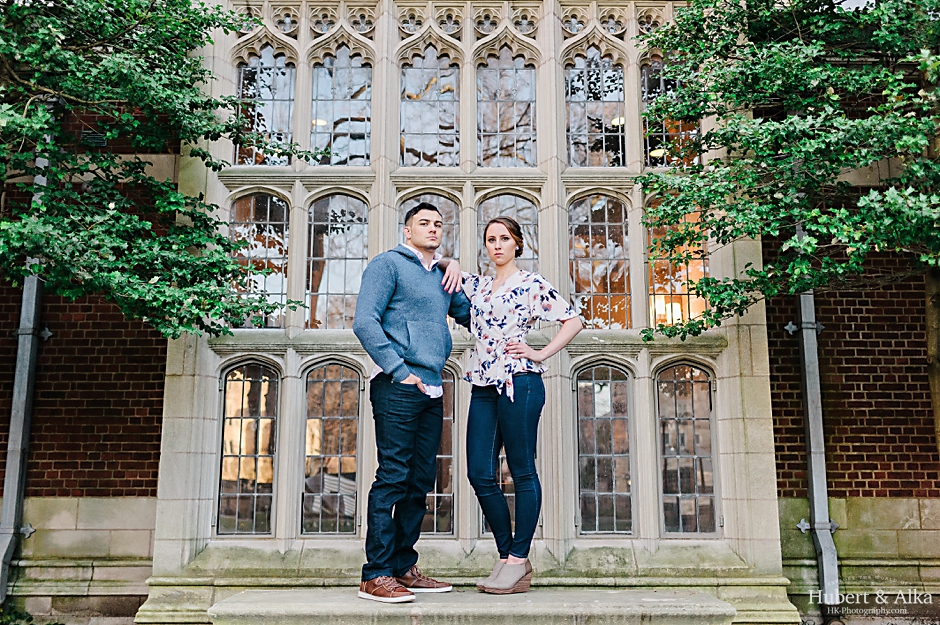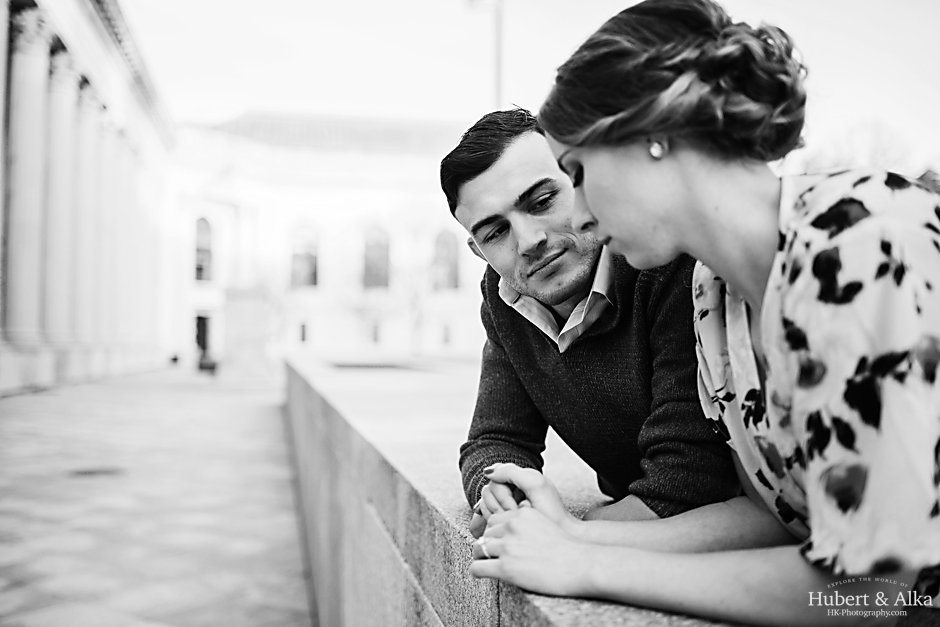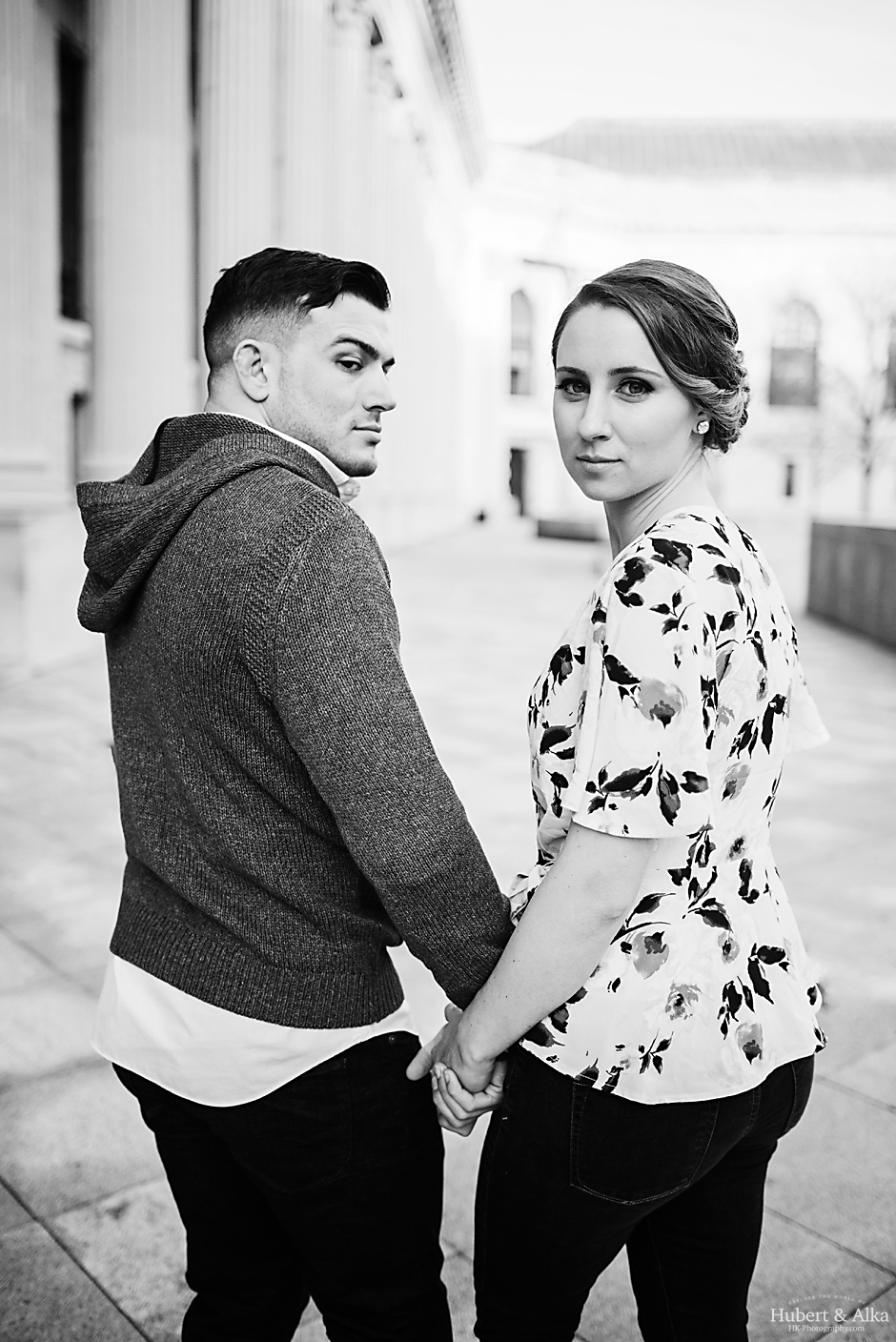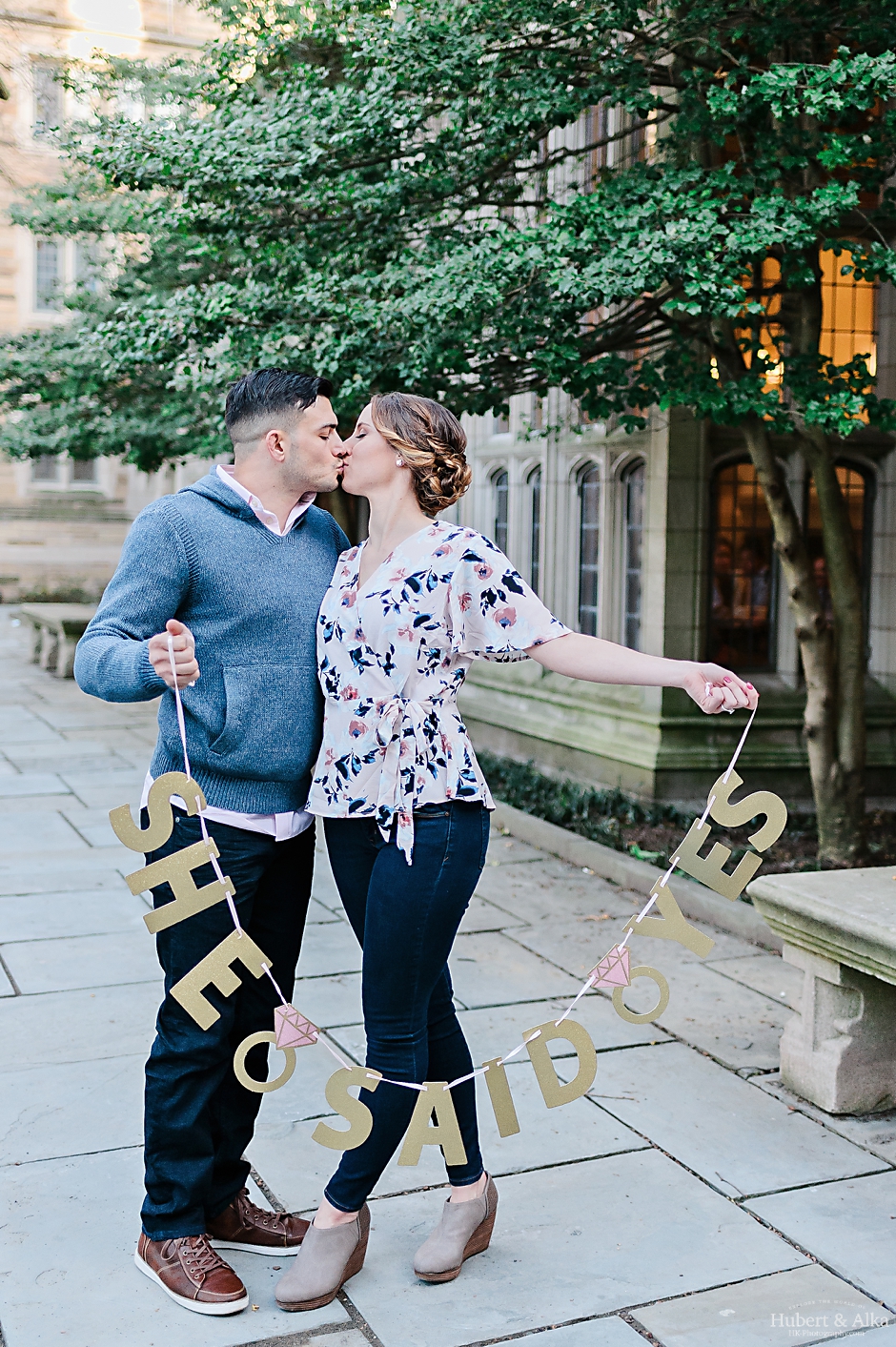 It looked like the whole of downtown New Haven had bolted outdoors in front of Sterling library on Danielle and Nick's engagement shoot. Quite frankly, with the sudden temperature and the beautiful afternoon with endless sunshine gracing our brows, it was easy to understand why every living being was keen to be outdoors and soak it all up. We felt lucky to have been able to change days to 'backup day' for the shoot – and it was worth it in every way!
For one thing, that sunshine was divine. Warm, mellow and gorgeous light flooded the lens. It paired perfectly with Danielle and Nick's demeanor who were sweet and easy going. Laughing at each other, at their stories + ours, and constantly smiling away. They had prepared for the shoot and were keen to enjoy it which was evident through the photos. Plus, we stumbled upon that one tree which had decided to burst out in bloom. Again, we appreciated Danielle and Nick's willingness to visit different courtyards with us and in turn it brought us to that gorgeous setting.
Their wedding day comes a little later this year and already we are looking forward to spending some more time with them. Wedding days go by so quickly so these engagement shoots are always times for us to create some sweet memories and share good times with our couples. And get great tips on good eats (thanks for the acai bowl rec, Nick!)!
New Haven Cherry Blossom Spring Engagement Photography – Danielle & Nick – Instagram.com/hubertkopec/ and Facebook.com/hkphotography.ct