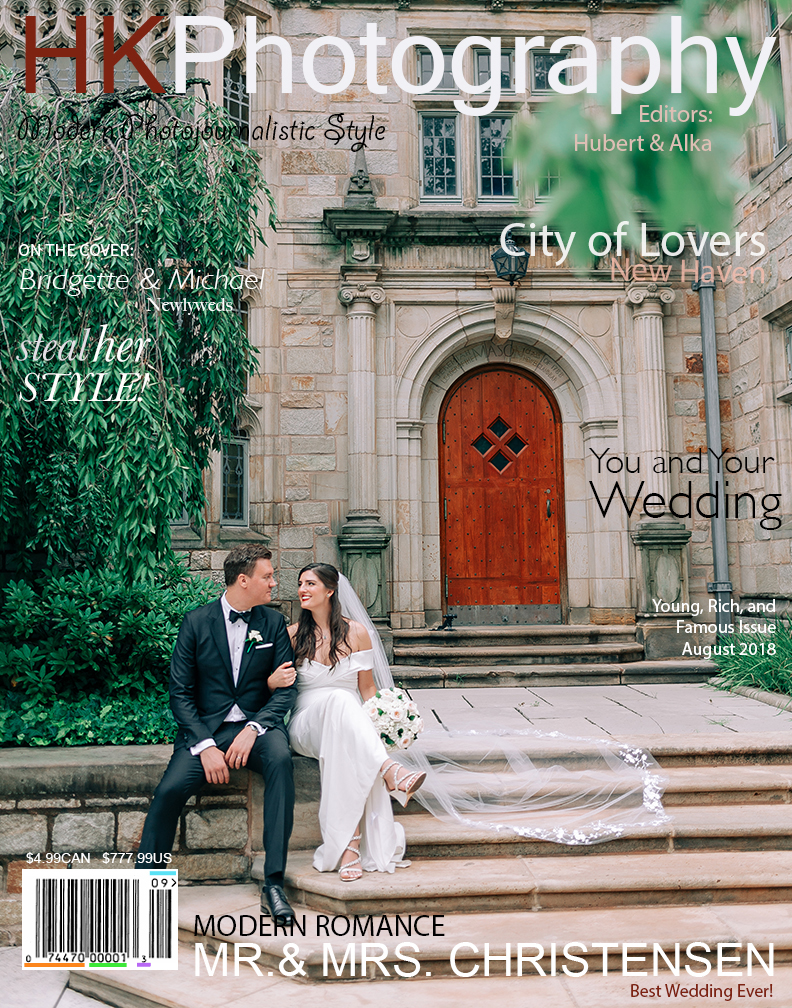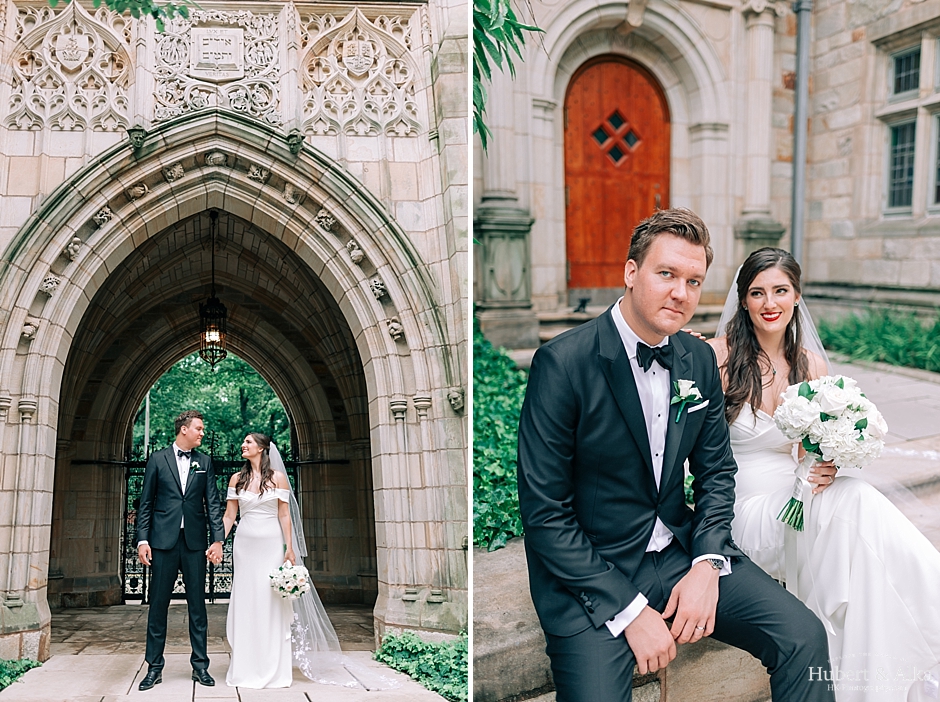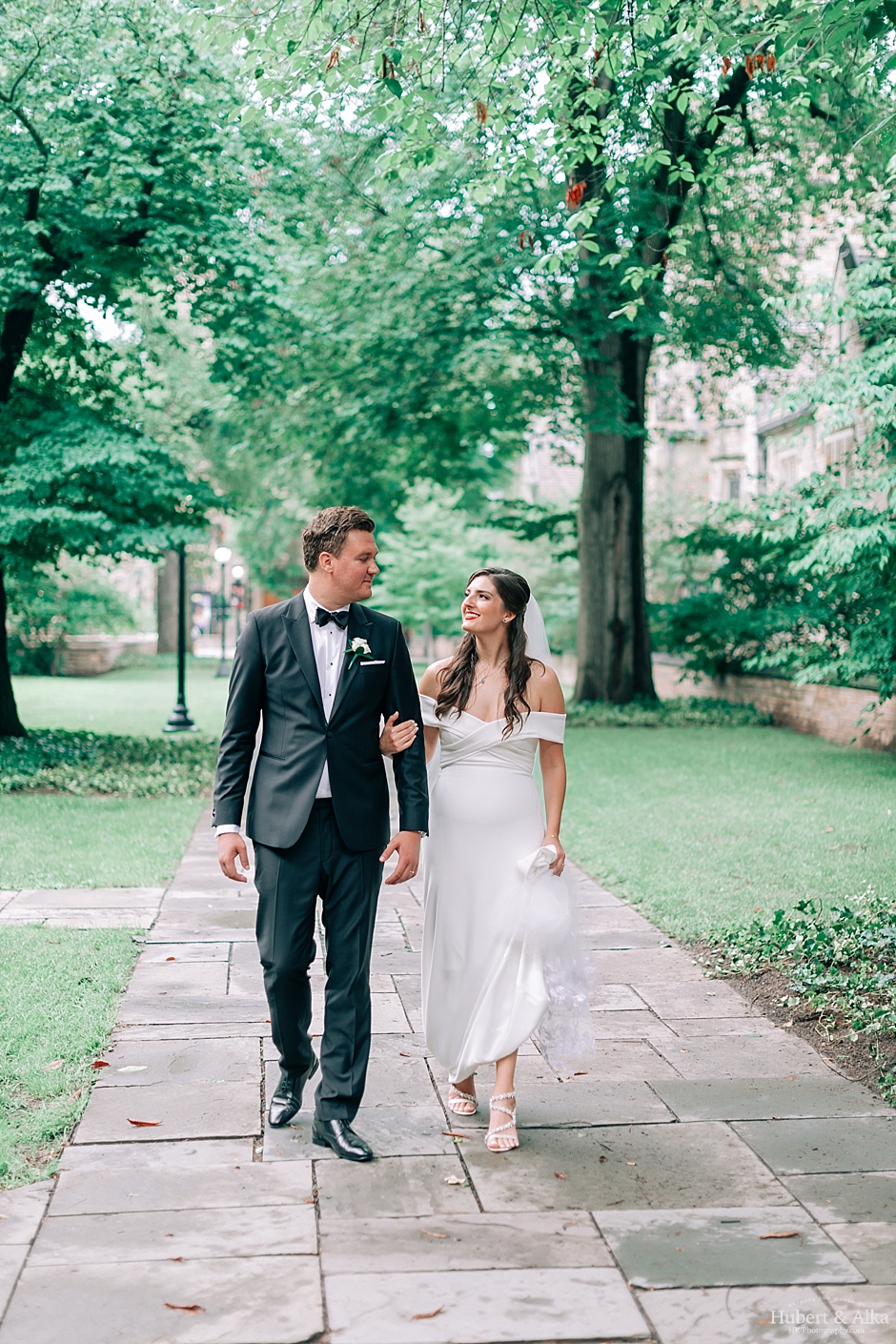 The third time I descended down the stairs of the church, I did have some nervous butterflies in my stomach watching the slow drizzle start up once again. It hadn't been the first rainy day this season and I knew it probably was going to happen half a dozen times more, but this time was slightly more nerve-wrecking than all. I hadn't met Bridgette in person before and I was anxious to see how she was coping with the temperamental weather. When the limo pulled up to the curb and I jabbed my head inside to say hello, all I saw were smiles of four of the most beautiful ladies brimming with excitement. In that instant, I could see we were headed for a beautiful day – rain, shine or hail!
Bridgette's smile and laughter lights up any room. It's sweet, calming and the most genuine thing to experience. It's easy to see why Michael is enamored by her and how together they bring out the most real bits of each other. Their day was bright, filled with joy, and even the weather Gods gave in and left us rain and drizzle free for majority of the day. It was remarkable – and went by all too quickly!
Michael and Bridgette (Michael especially!) – thank you guys for every smile, for every indulgence, and for all of the stories. It was remarkable being able to connect while being on two separate continents for a year, and then to actually meet you both and realize the present joy of being able to partake in your day. We hope you love these moments as much as we did and they take you right back to that special place in time!
Some fine details of the day and the who's and who of how it came together:
Reception: New Haven Lawn Club
Ceremony: St. Mary's Church
Portrait Location: New Haven Lawn Club + Yale
Hair: Dana Bartone & Company
Makeup: Erica T. Martell
DJ: Powerstation Events
Invitations: Minted
Shoes: Badgley Mischka
Dress: BHLDN
Wedding Director: Christine Brush – New Haven Lawn Club
Photography: Hubert & Alka
New Haven Lawn Club Wedding Photography | Bridgette & Michael – Instagram.com/hubertkopec/ and Facebook.com/hkphotography.ct