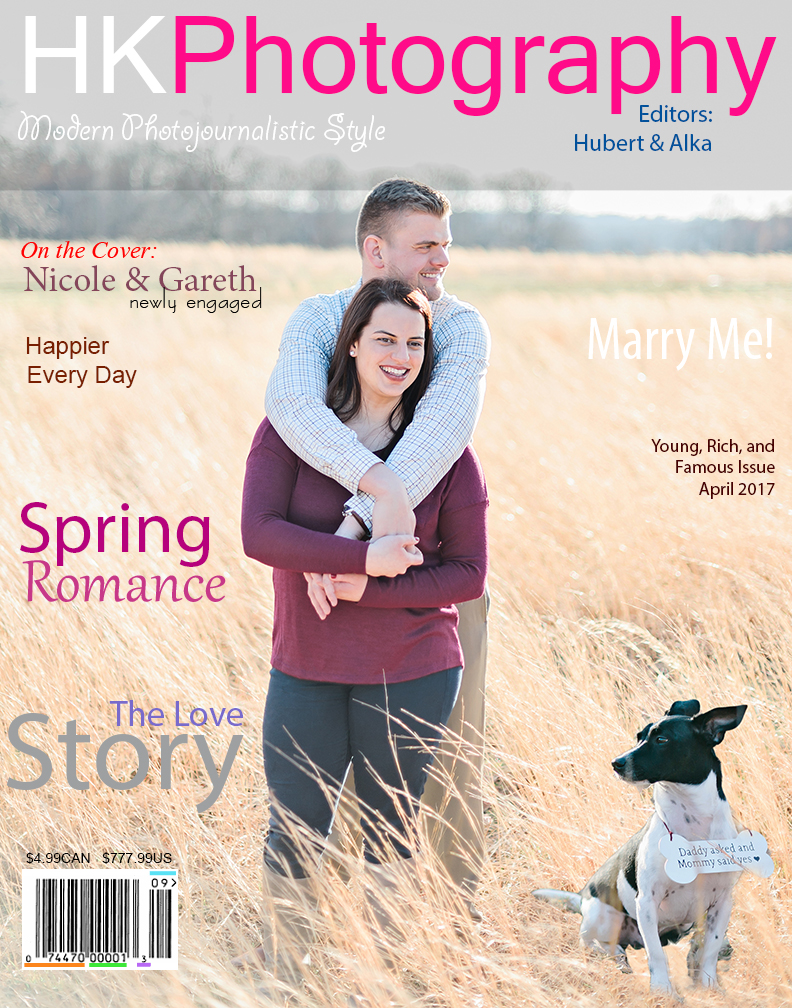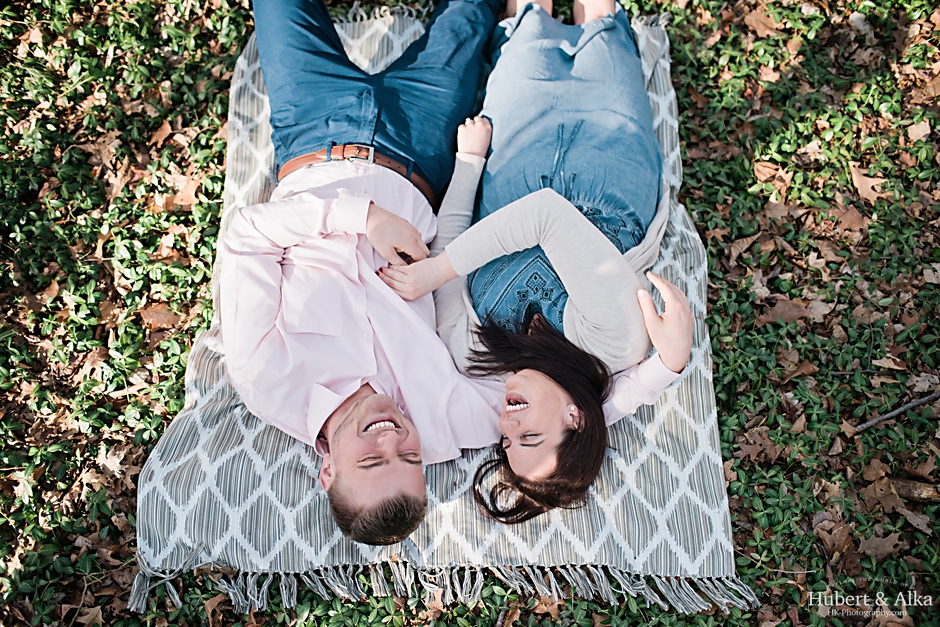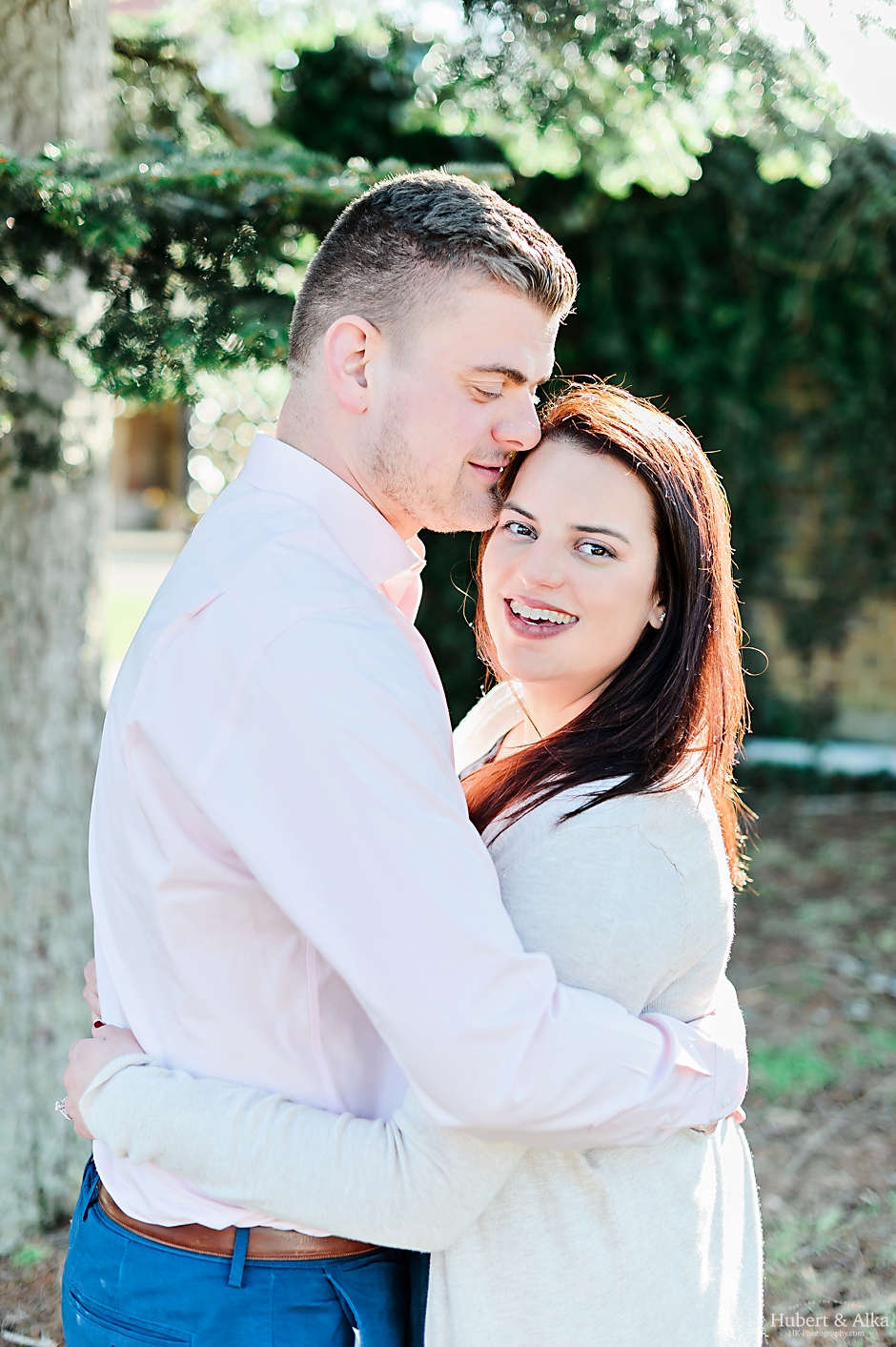 When you find a location that you love shooting at, you sort of crave to go back to it again and again. To explore it in all different aspects concerning lighting and seasons. Waving Park is that one spot for us – it's probably something as close to a 'happy place' one can call. So naturally when Nicole and Gareth mentioned shooting at Waveny Park in early spring, we were thrilled. Finding out that this spot was also where Gareth proposed to Nicole was icing on the cake. We knew quickly enough that they too loved it just as much as we do!
We chatted with Nicole before the shoot, and the only person we 'met' was Remington when Nicole shared his photo in an email. On the way to the shoot we joked that even if we did not recognize Nicole and Gareth, we just needed to spot Remy and we would be fine! He was the perfect companion to the shoot – quickly putting everyone at ease. We laughed about his love for pepperoni treats and marveled at how well behaved he was for a young chap. Nicole and Gareth love their little guy, and he was the best accessory to the shoot. They are both constantly laughing and smiling with each other, and it definitely shows in their photos.
We are looking forward to their celebration later this year – and hoping that Remington comes along to join the party!
Waveny Park CT Engagement Photography – Nicole & Gareth  – Instagram.com/hubertkopec/ and Facebook.com/hkphotography.ct