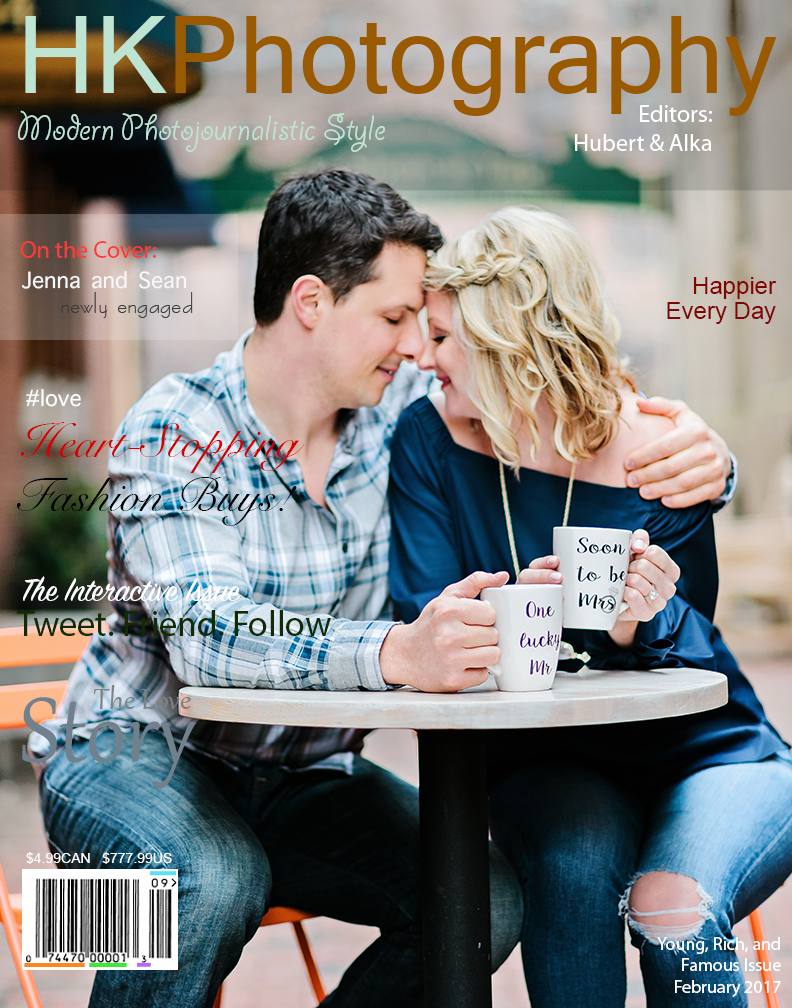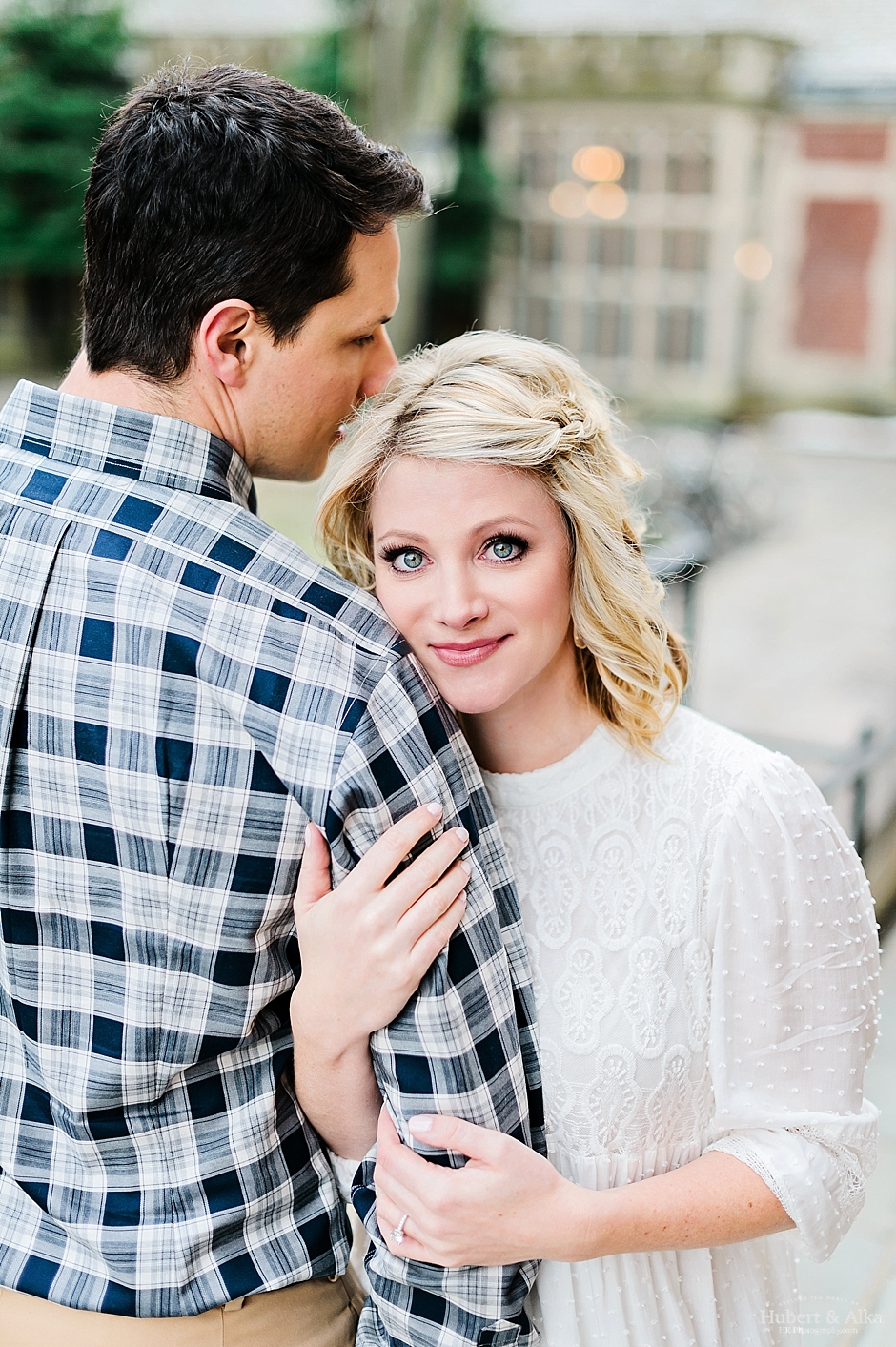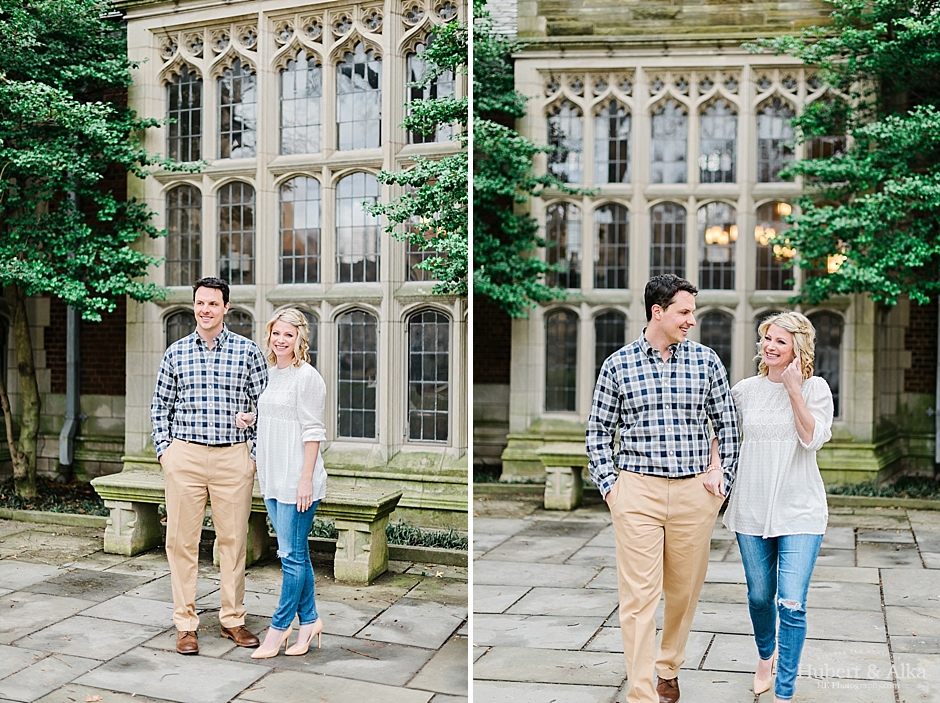 In the winter season, you can always find some greenery tucked away in the nooks of downtown New Haven. It's a perfect spot to escape to when things start to look a bit dreary and gray. Over here, you will not find lacking beautiful architecture and evergreens to bring life into any shoot – and in the end you will walk away with a deeper appreciation for all it has to offer.
We were so happy when Jen and Sean settled on downtown New Haven as their location. Coming all the way from Philly, they relied on our input and we couldn't be more pleased to have introduced this bit of Connecticut to them. The forecast predicted rain and showers, but instead we graced out with a mild, clear day that we thanked Mother Nature again and again for! Plus, the little props Jen and Sean brought to the shoot invited an element of fun and was an immediate ice breaker. We loved their jokes and small pokes of fun at each other, with and without the props.
Their big celebration is coming fast and we were all happy to be able to connect, have the shoot, spend some time together, and now start really getting ready for the big day! Thank you guys for taking the trip up – we are looking forward to capturing your celebration in just a few short months!
New Haven CT Winter Engagement Session – Christine and Jeff – Instagram.com/hubertkopec/ and Facebook.com/hkphotography.ct