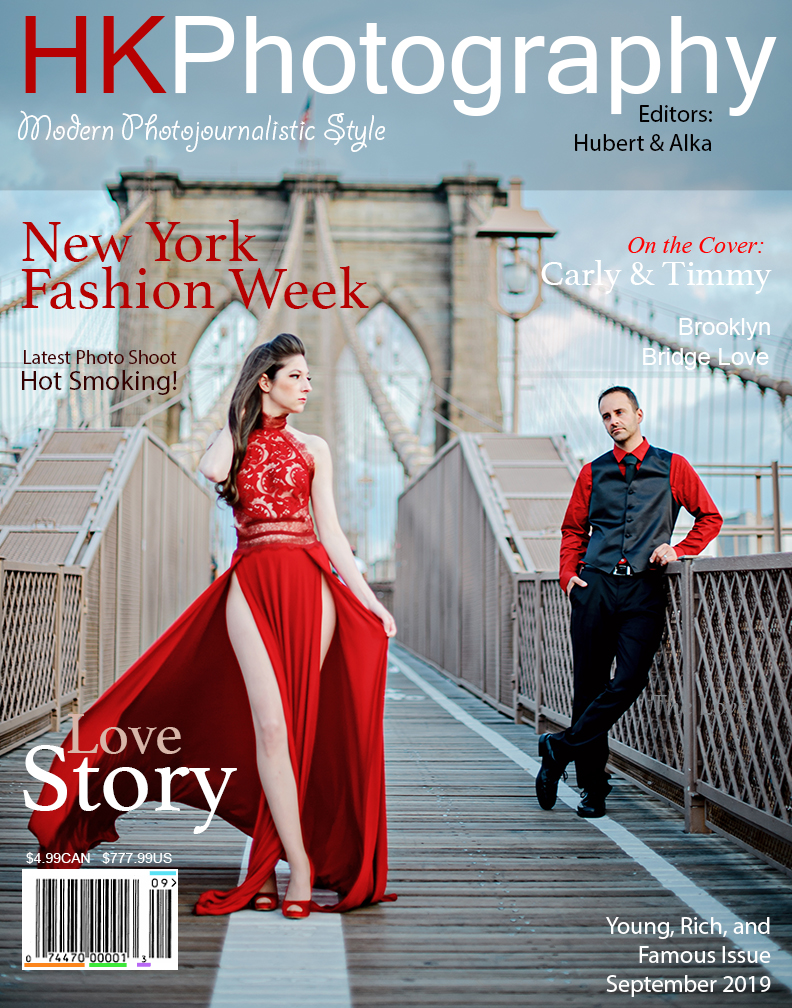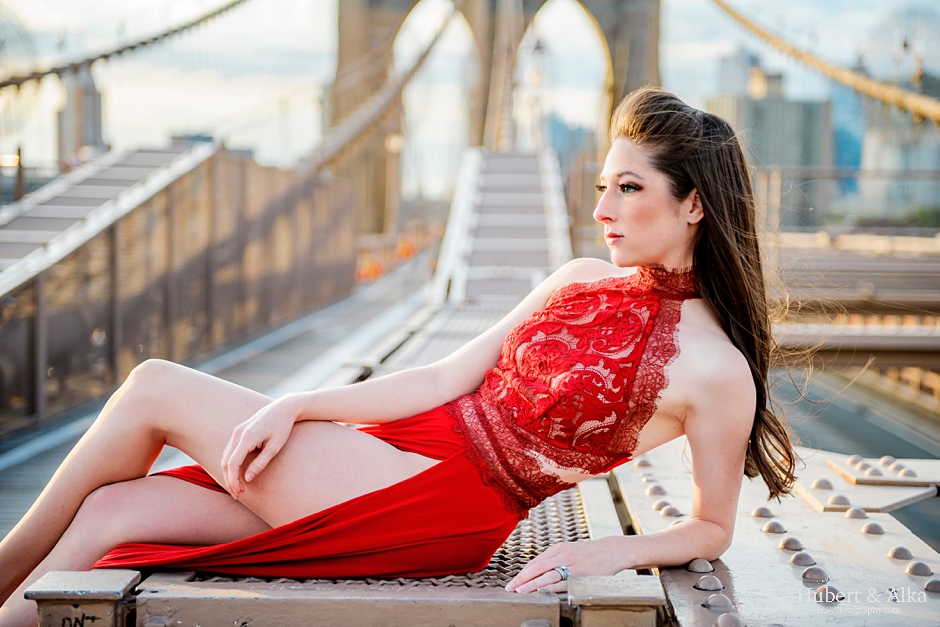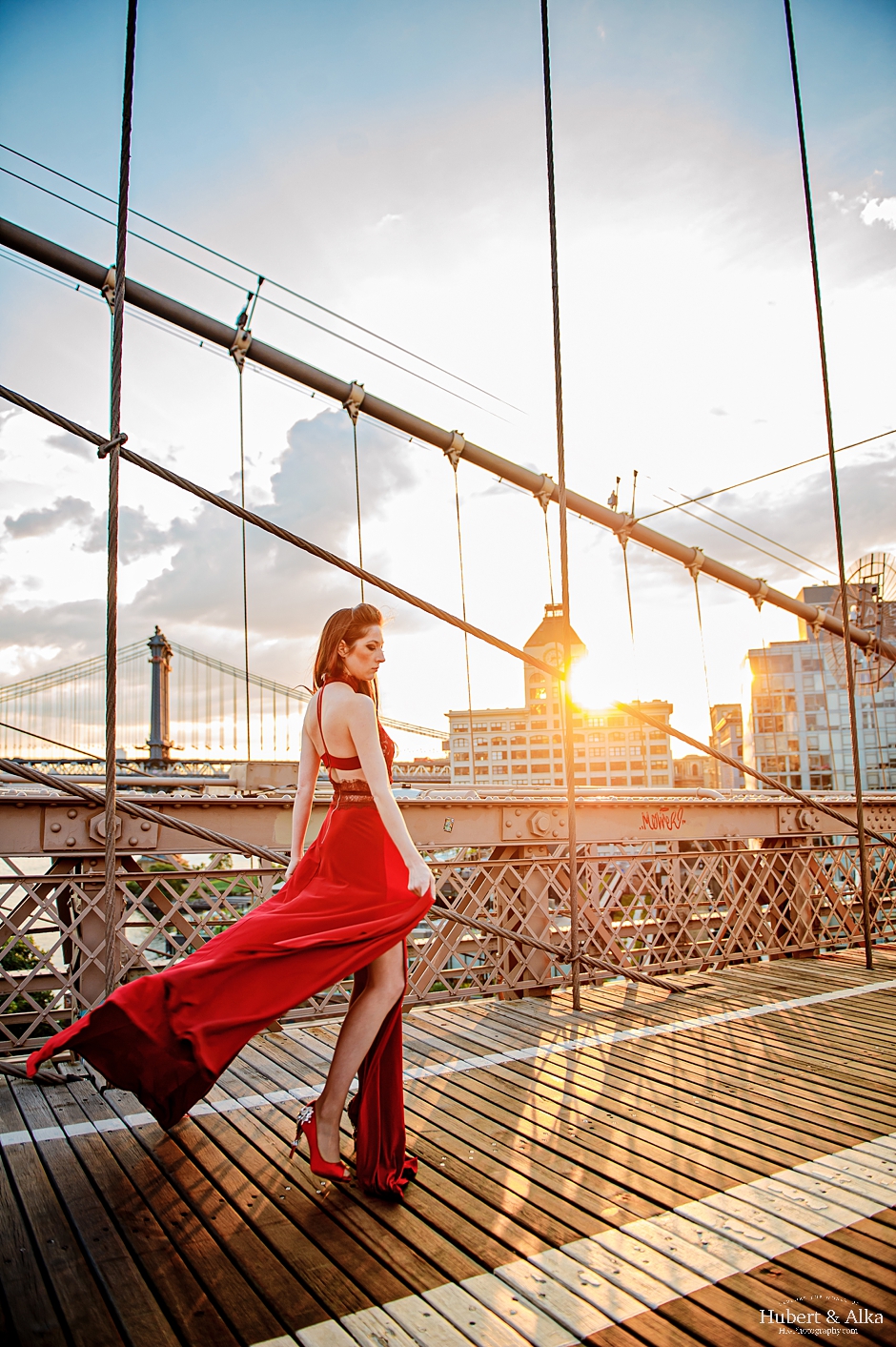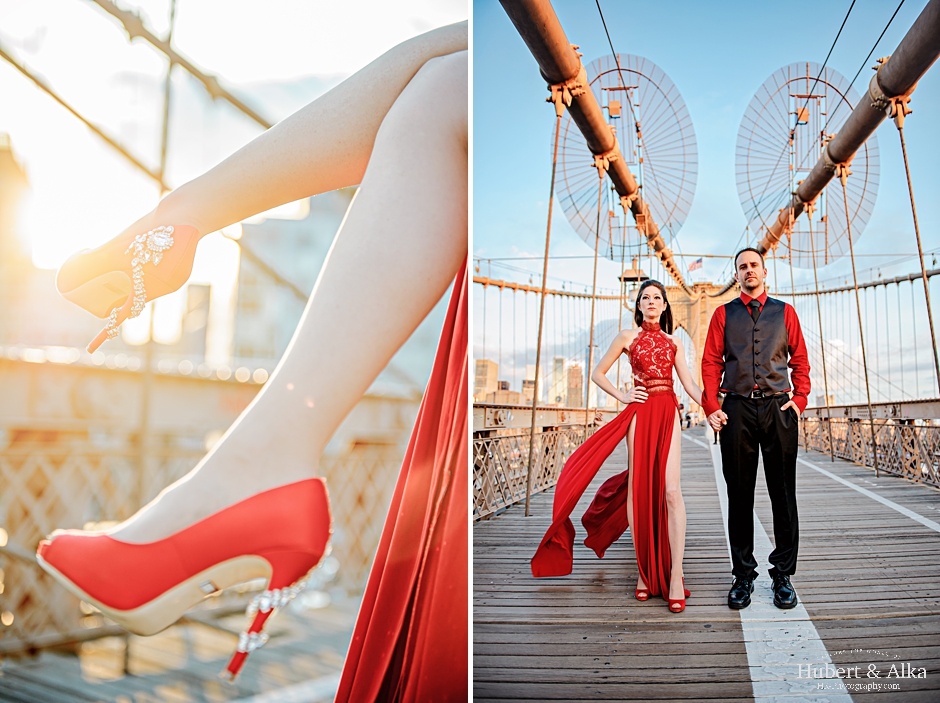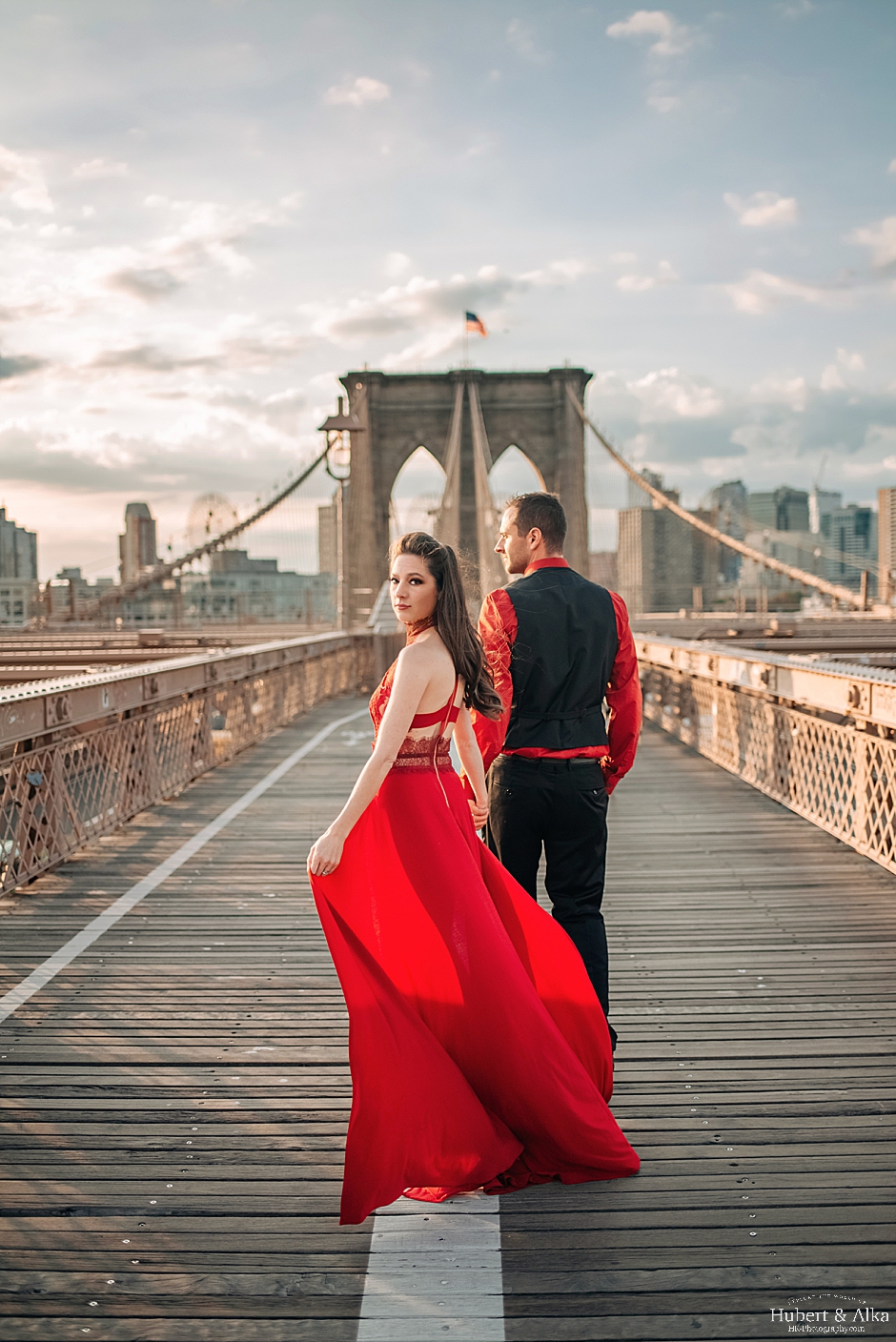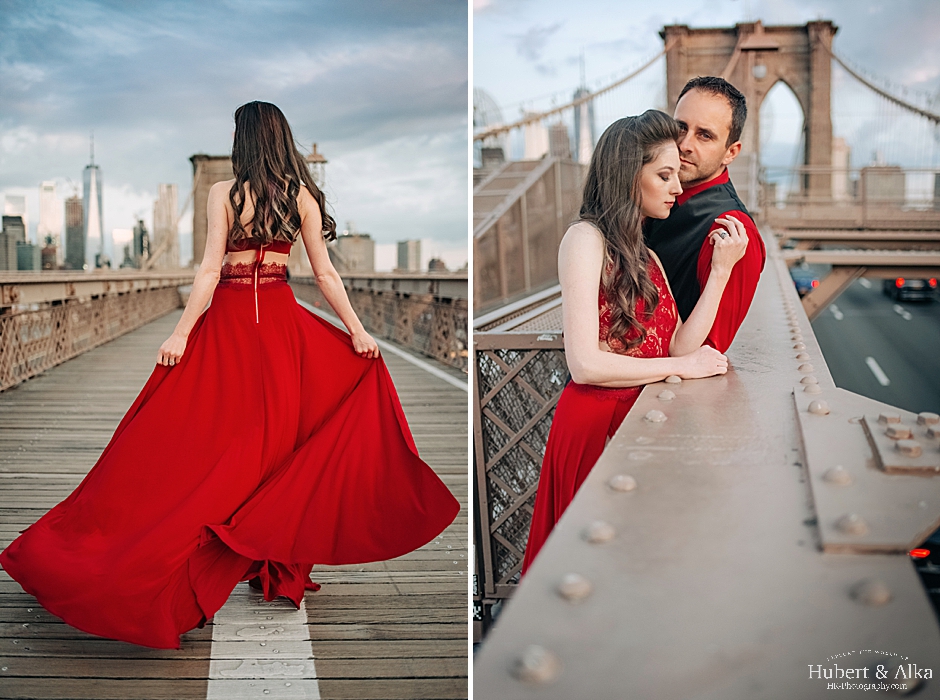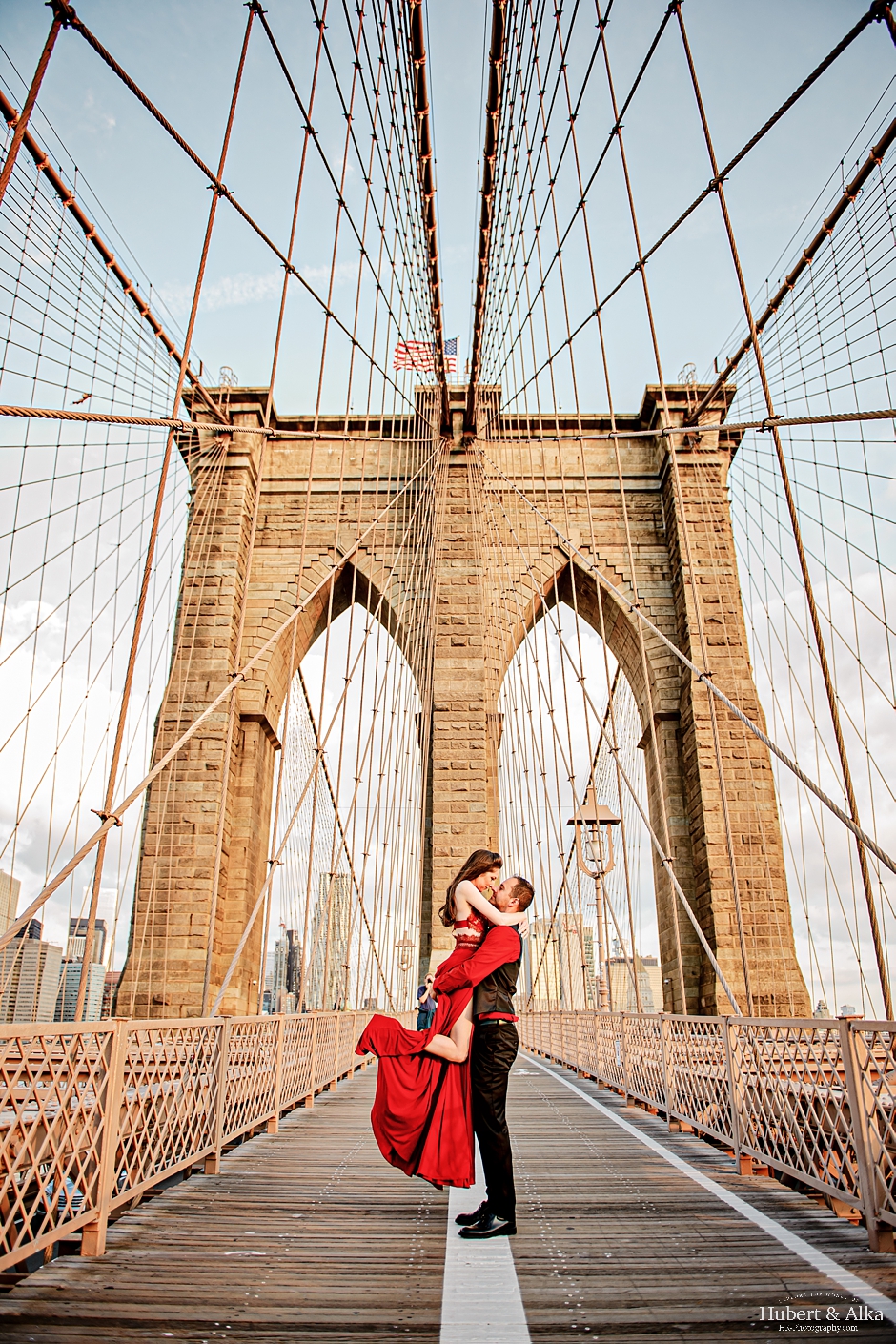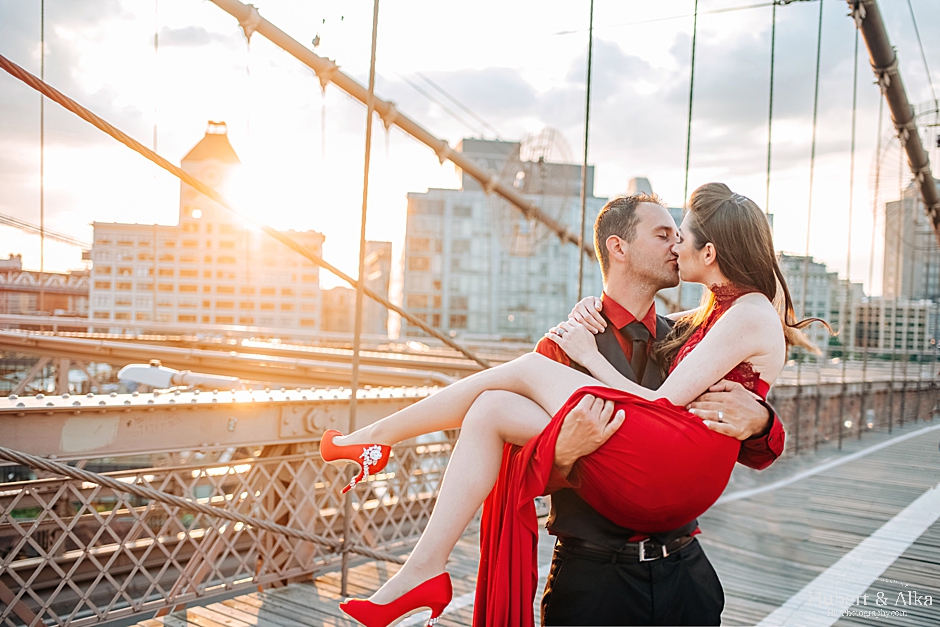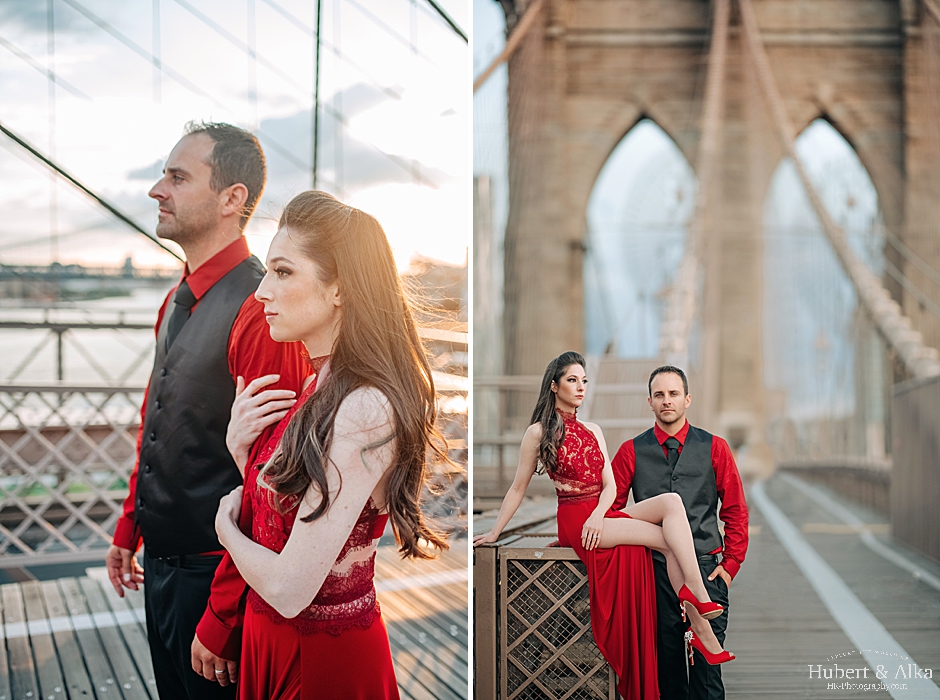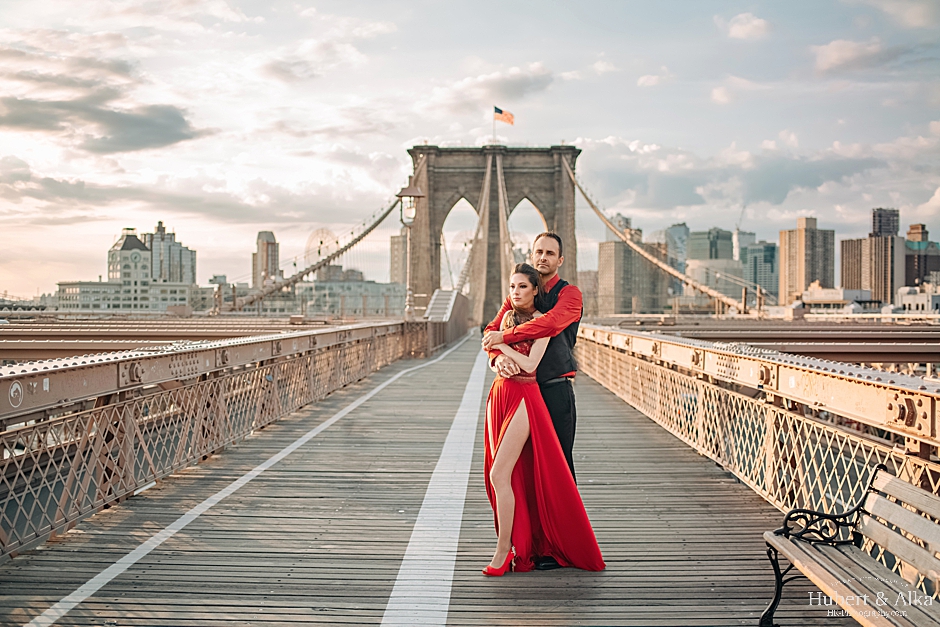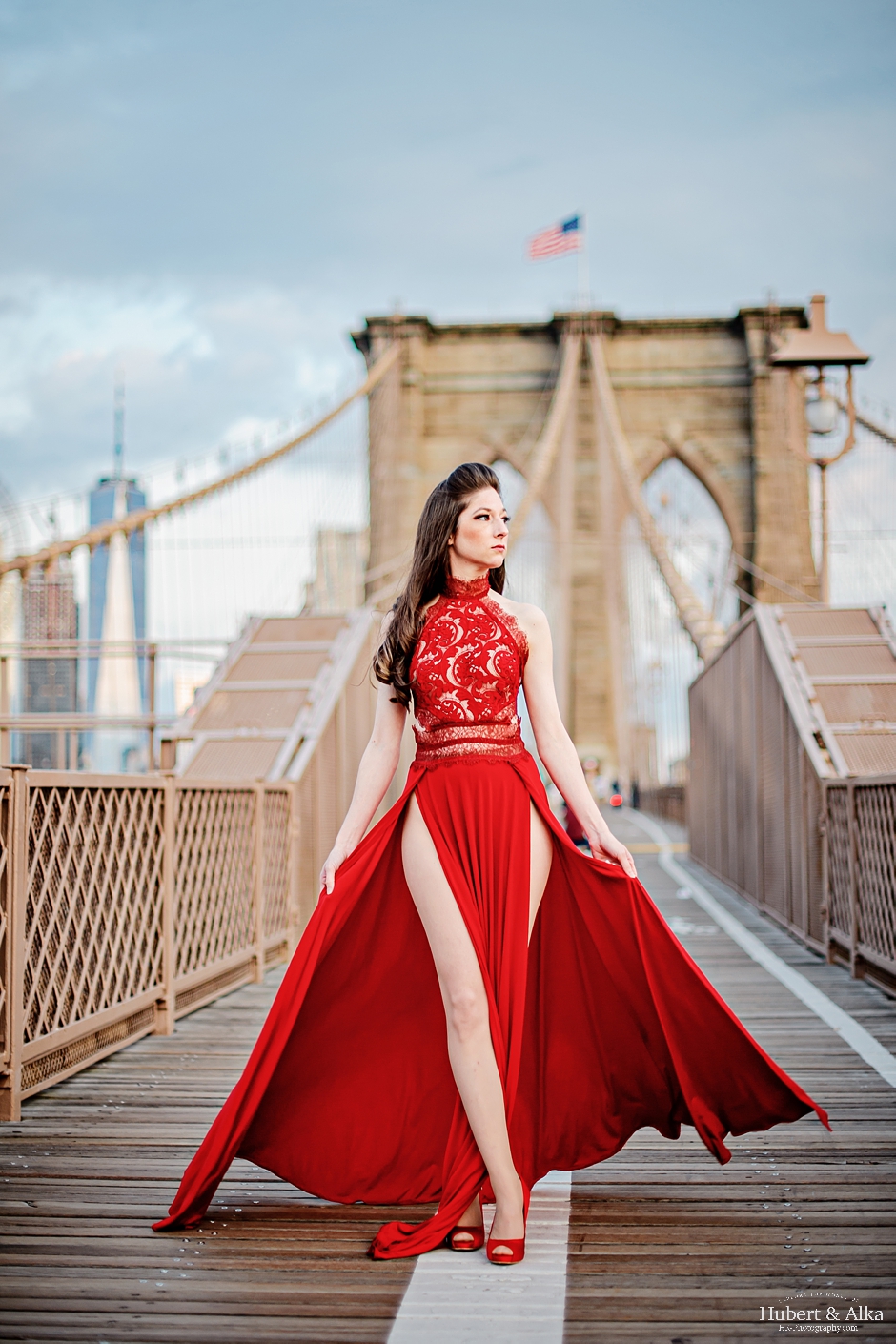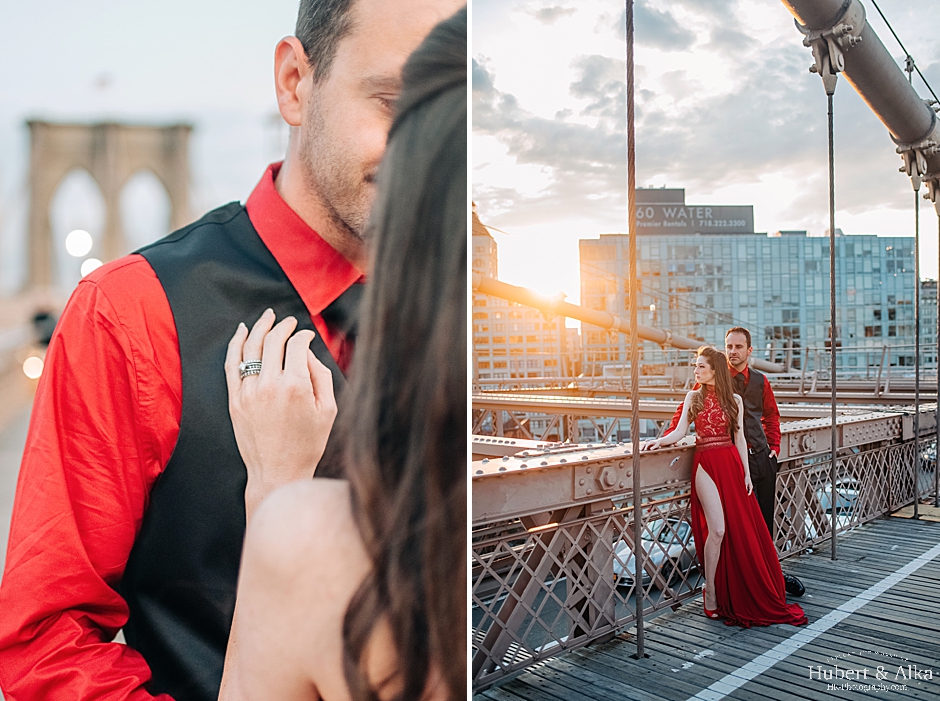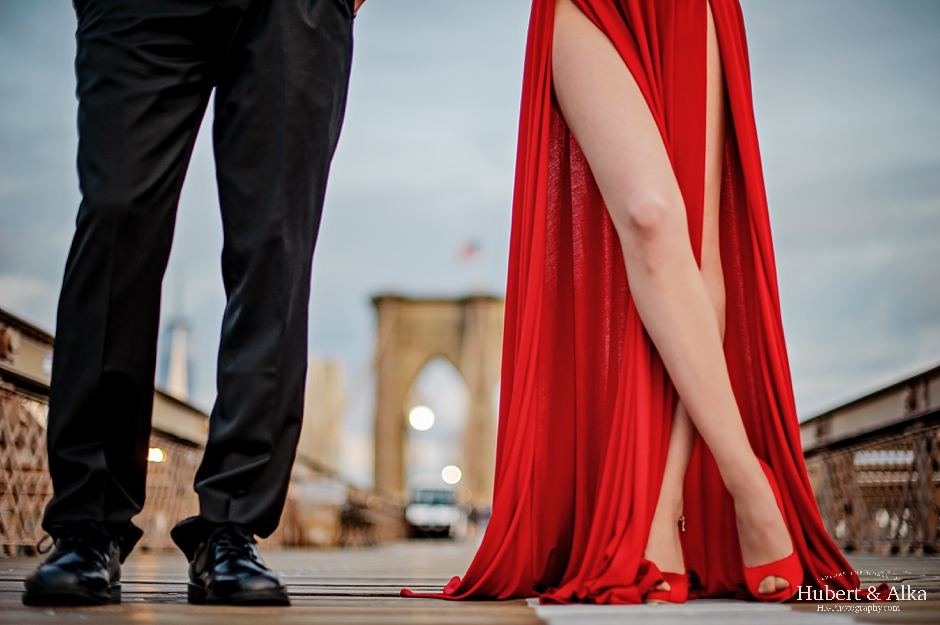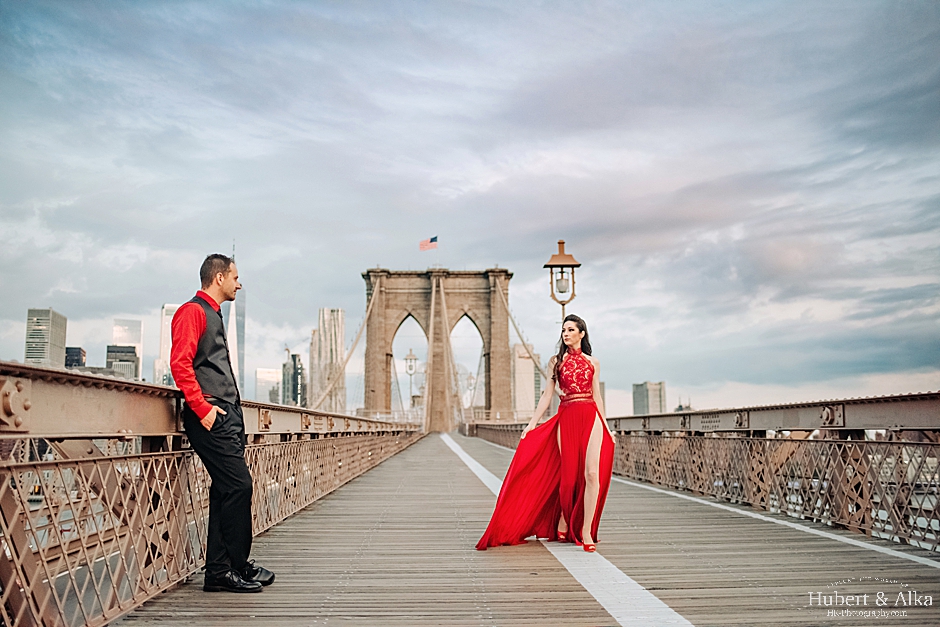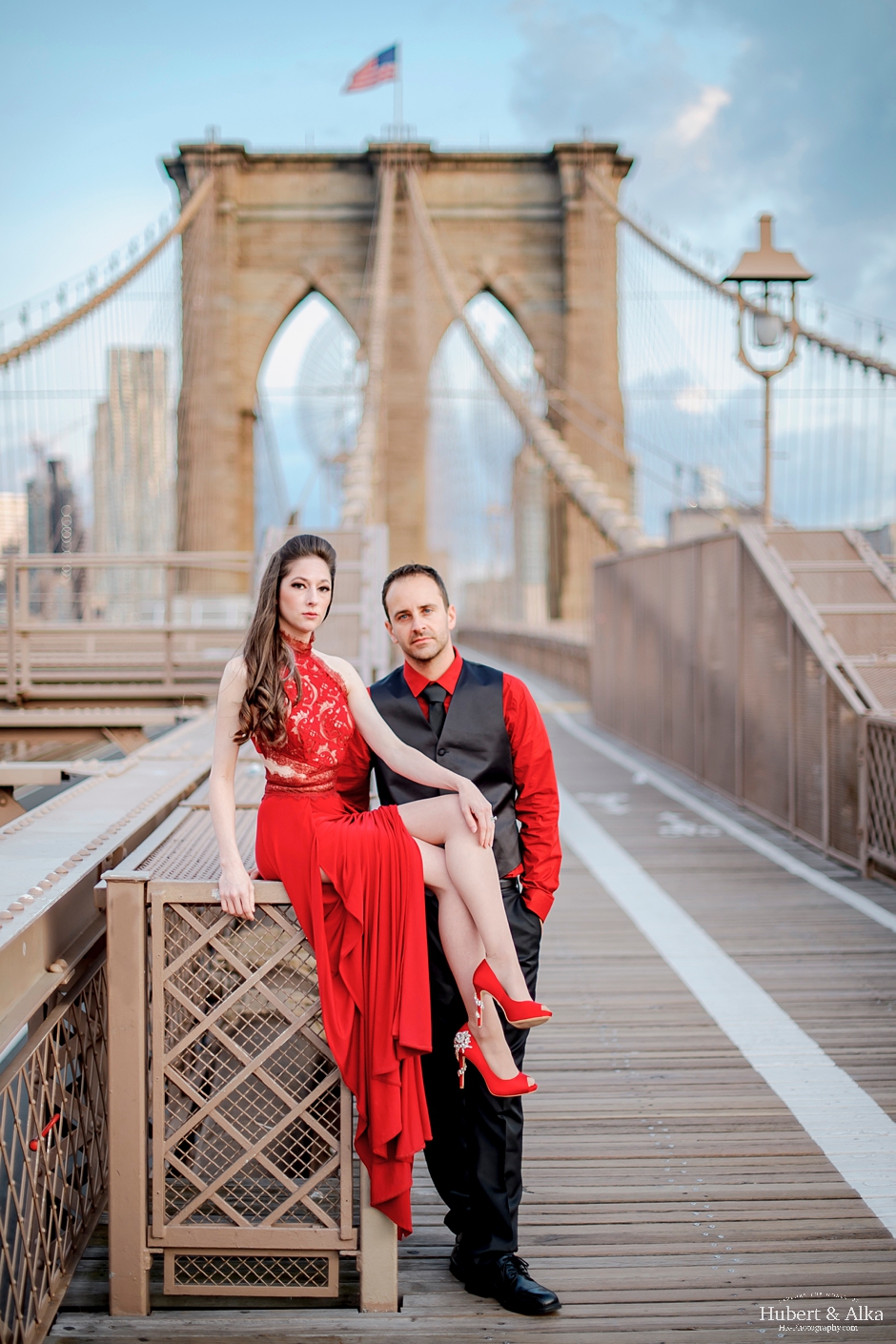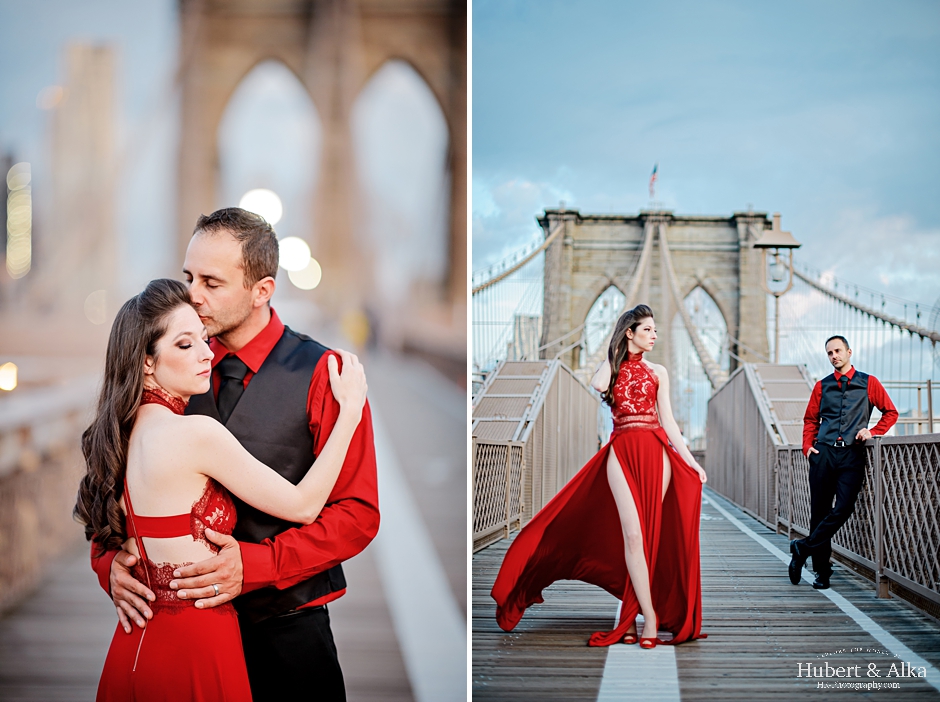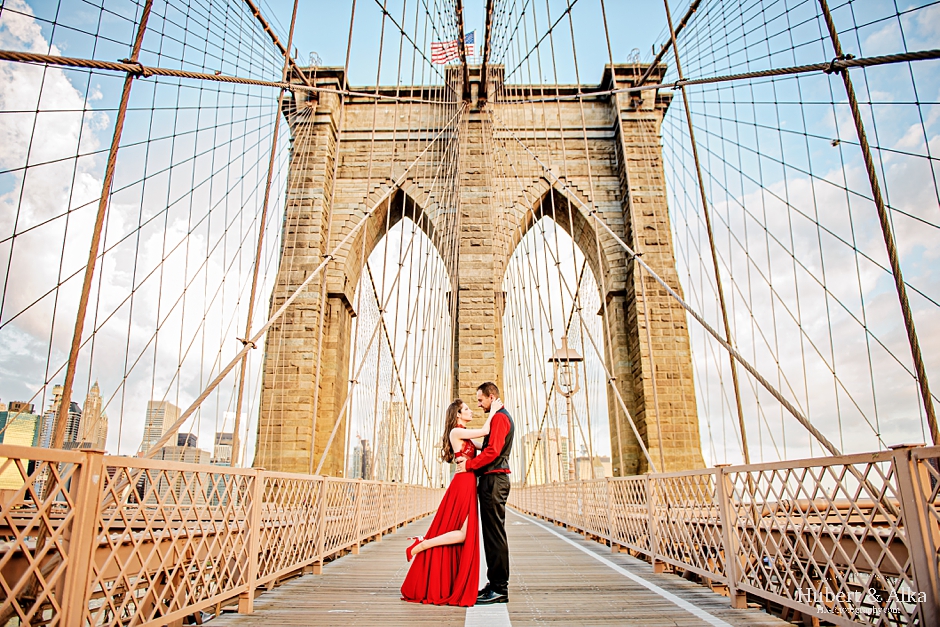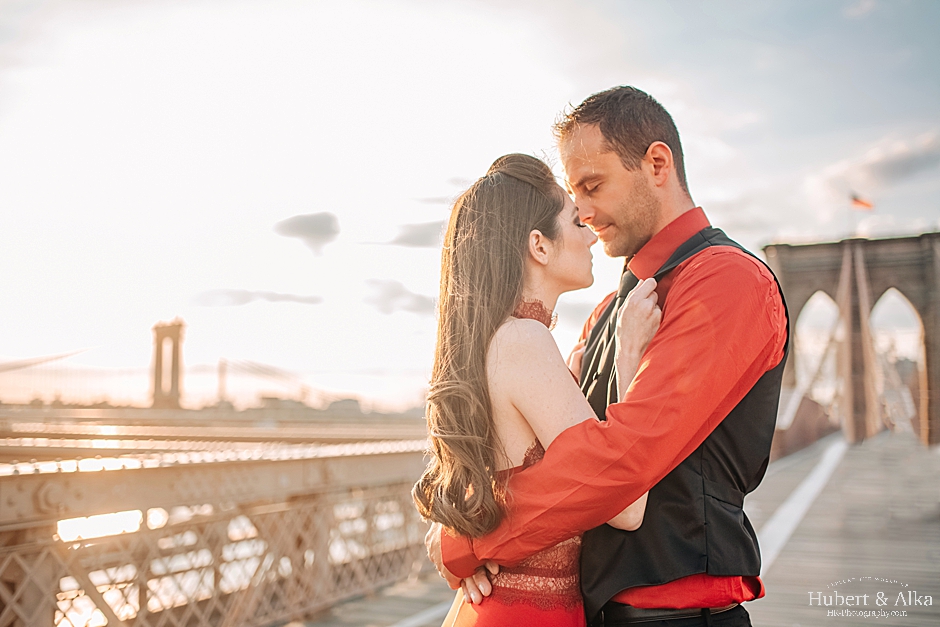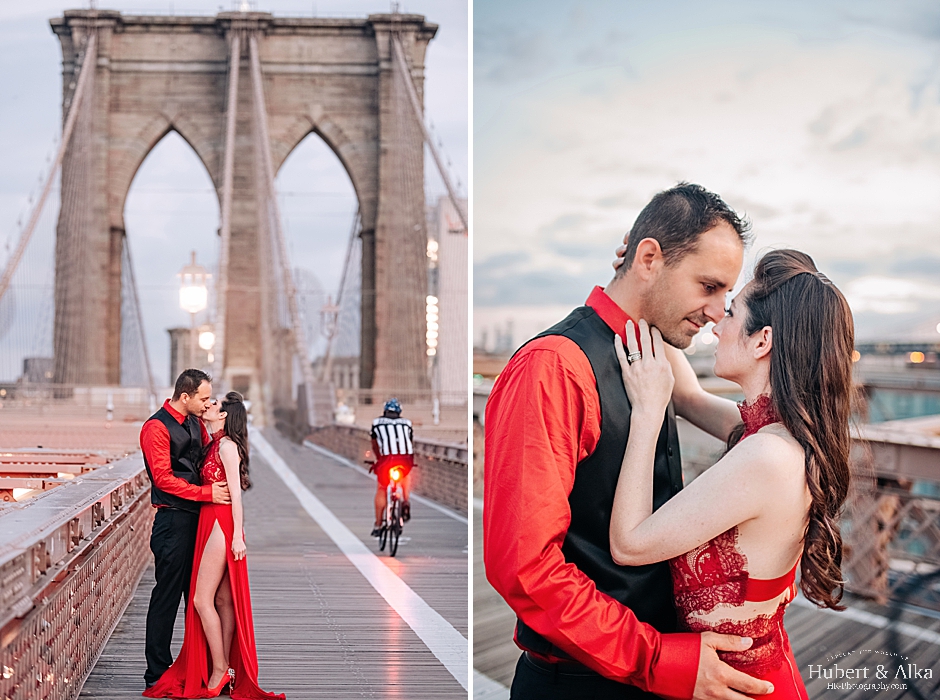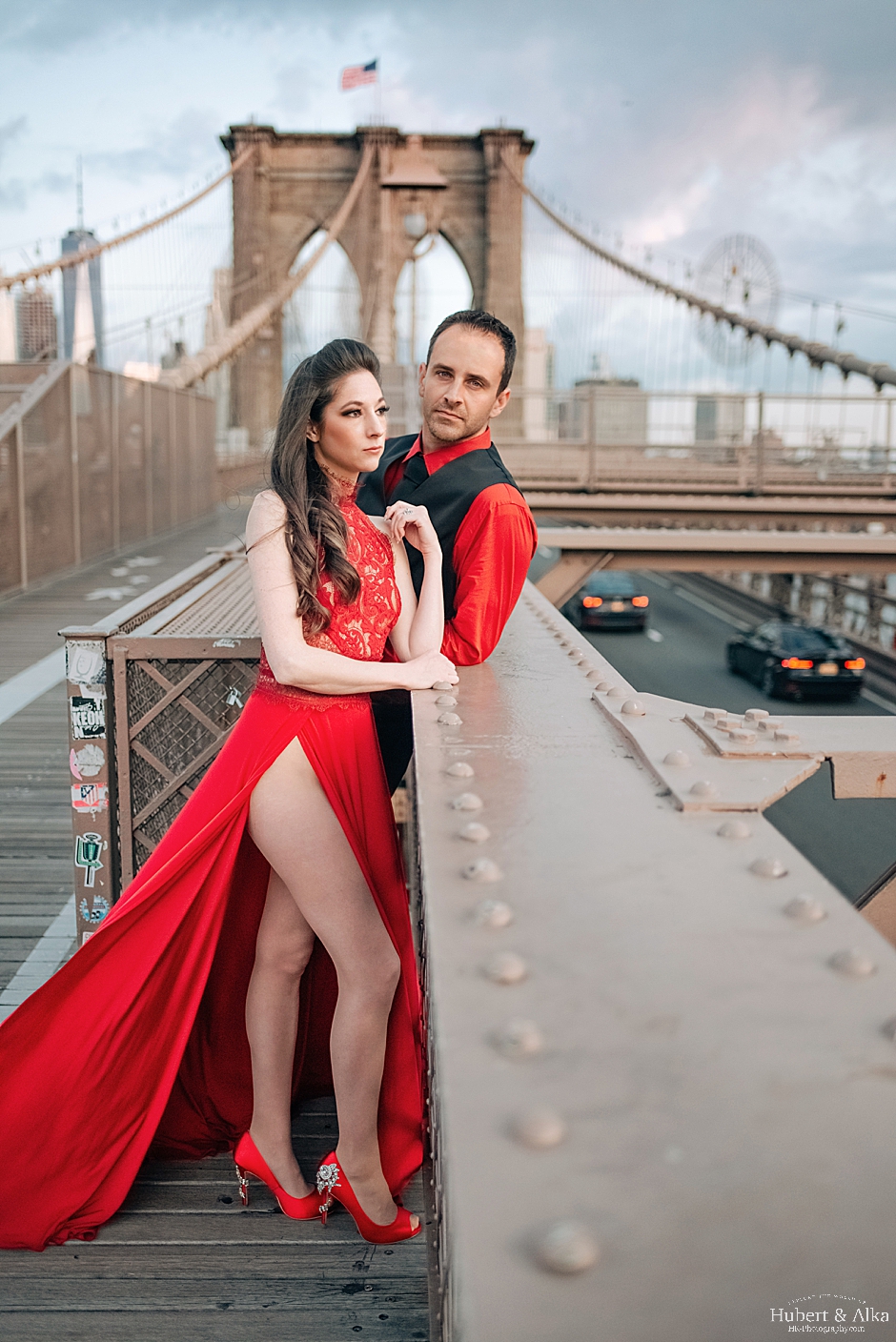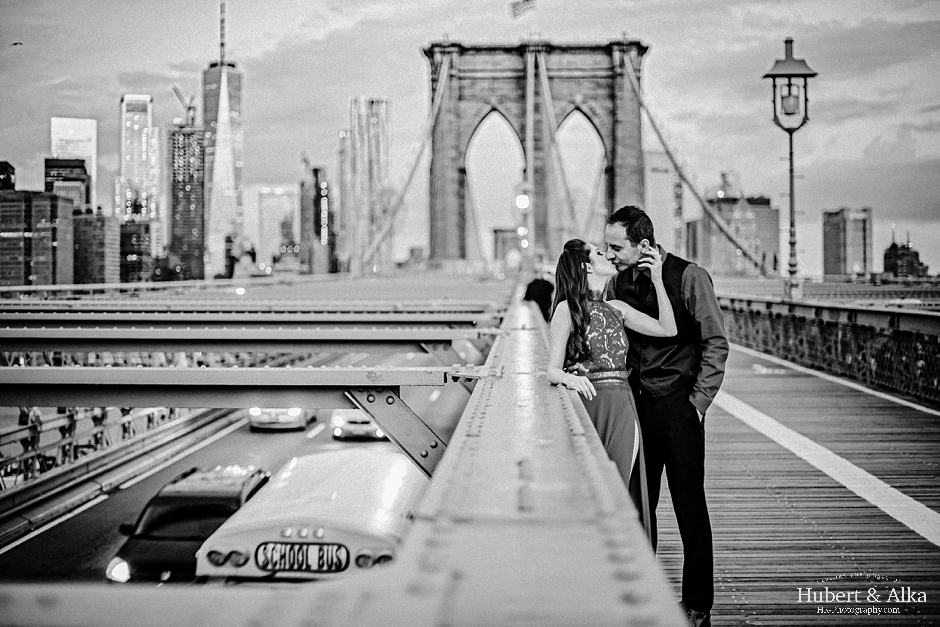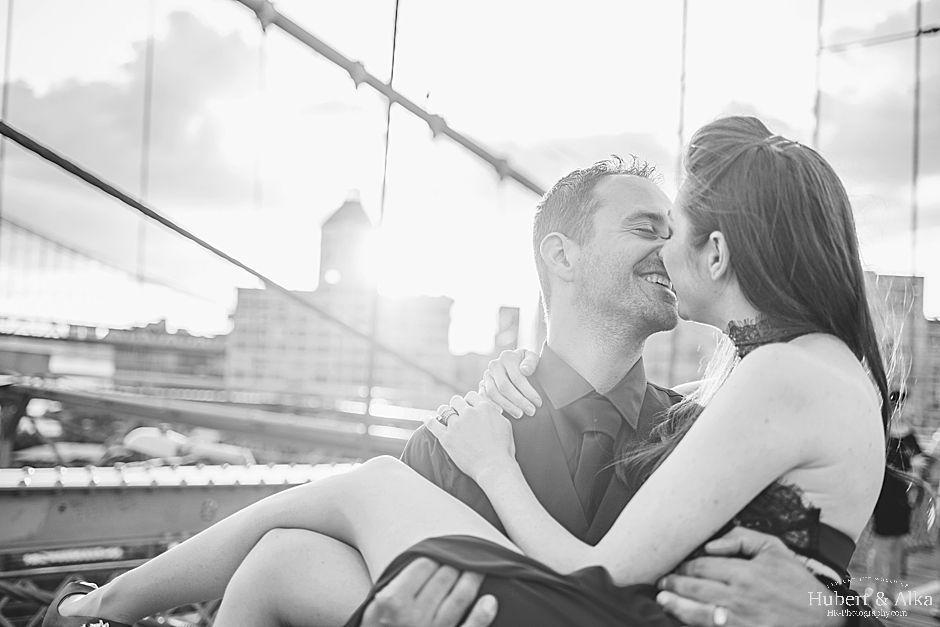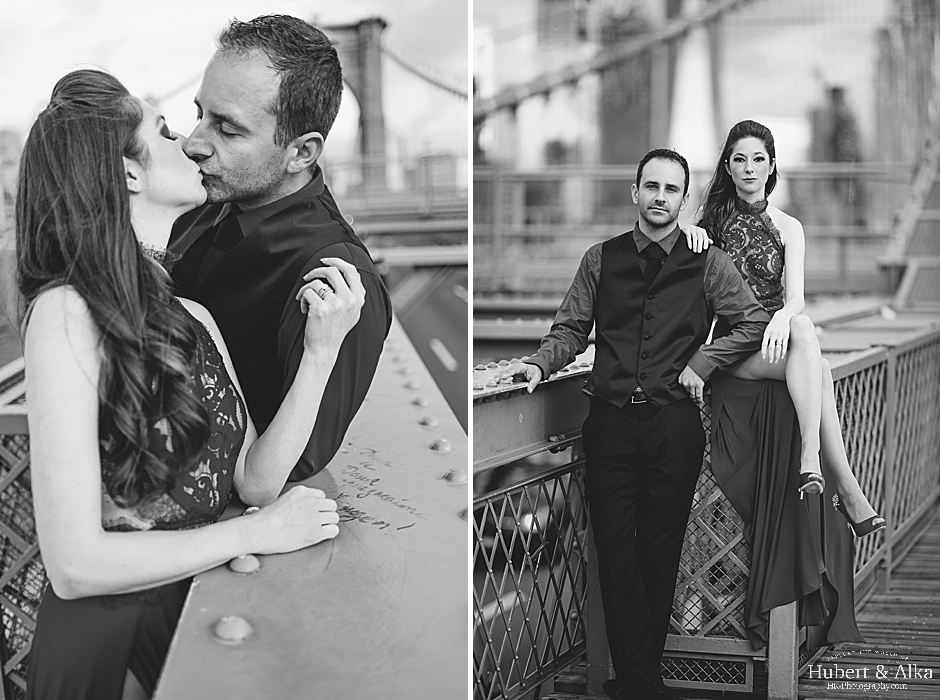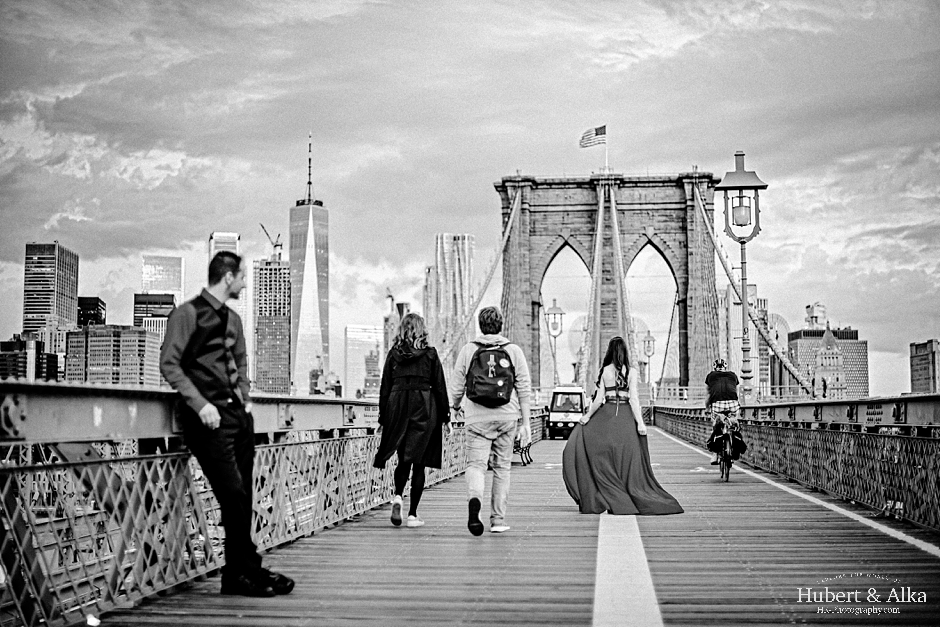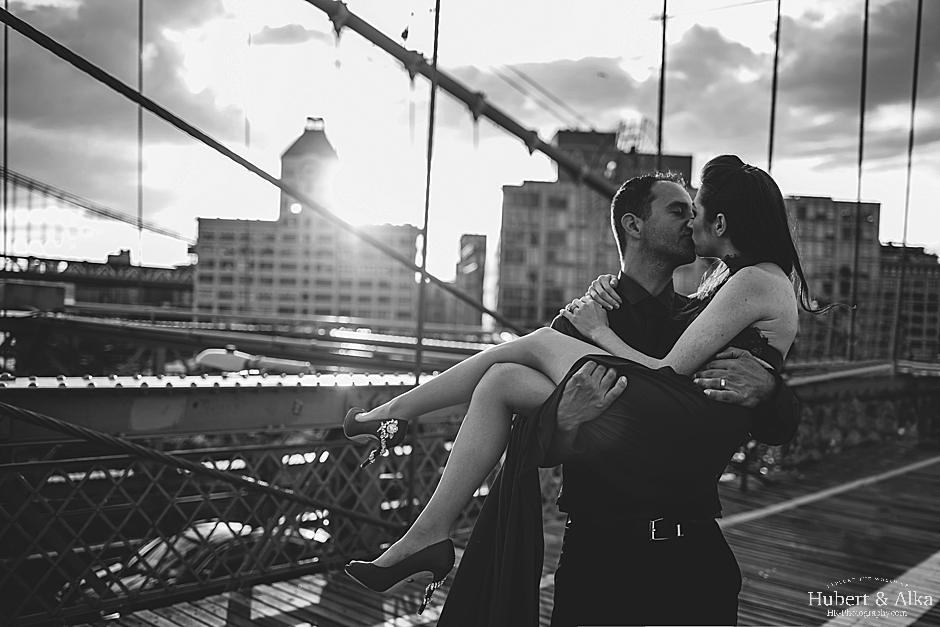 Carly had reached out to us a few months back about doing an anniversary shoot at the iconic Brooklyn Bridge. She and Timmy were reaching their 10 year milestone and no better way could there be to mark such an occasion. They were planning on being in the city for Fashion Week and the timing couldn't have coincided better for the shoot. So after Carly did her last walk at 2am the night before, about three and a half hours later we met close to Dumbo and started to make our way up to the bridge. It was still dark and within minutes we could see dawn breaking.
The minute Carly shed the layers and we saw the red dress, we knew it was going to be a blast. Everything about her poise and elegance and how she and Timmy just melded with the camera was absolutely amazing to capture. The skies were alight and every second was just getting better. Being on top of the bridge is all in all an exhilarating experience, but to have the opportunity to capture it from every creative angle one can desire is so fulfilling to any artist.
This shoot left us so incredibly happy. But we will stop now so you can go back and scroll through the images again – maybe for the second, tenth or hundredth time like we have. But who's counting? ?
Carly and Timmy – thank you guys for giving us the opportunity! Getting to know you both was a treat – if you are ever in CT, reach out to us. We are due for some coffee!
Anniversary – Fashion Photoshoot in NYC to Celebrate Ten Years – Instagram.com/hubertkopec/ and Facebook.com/hkphotography.ct