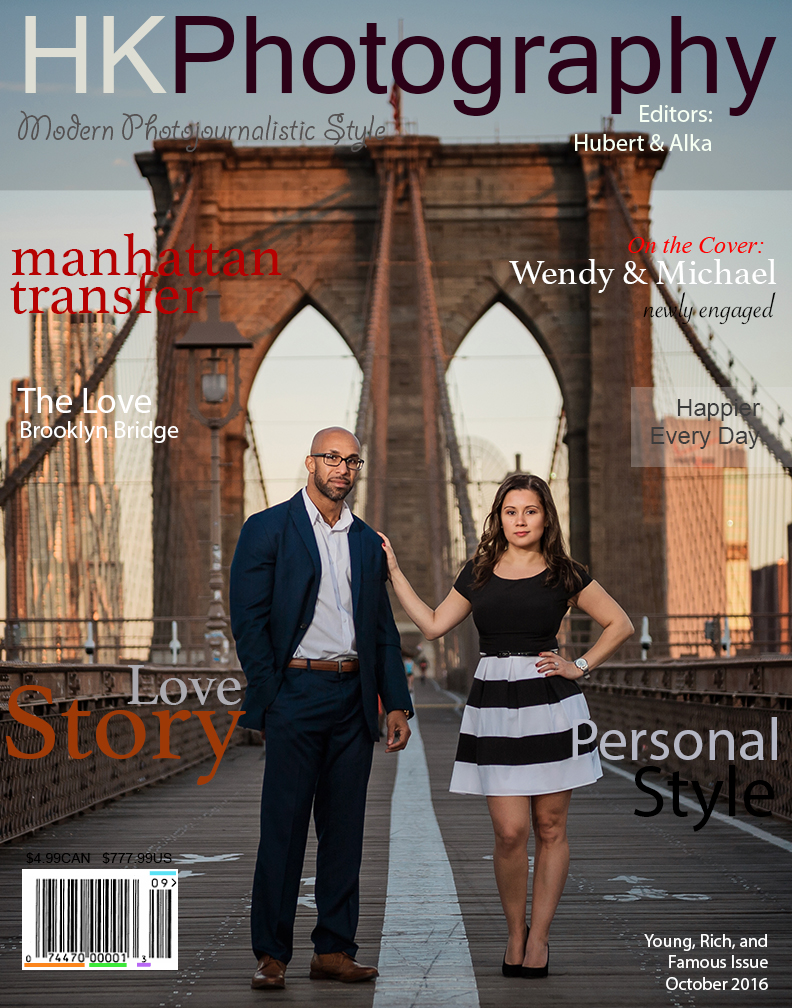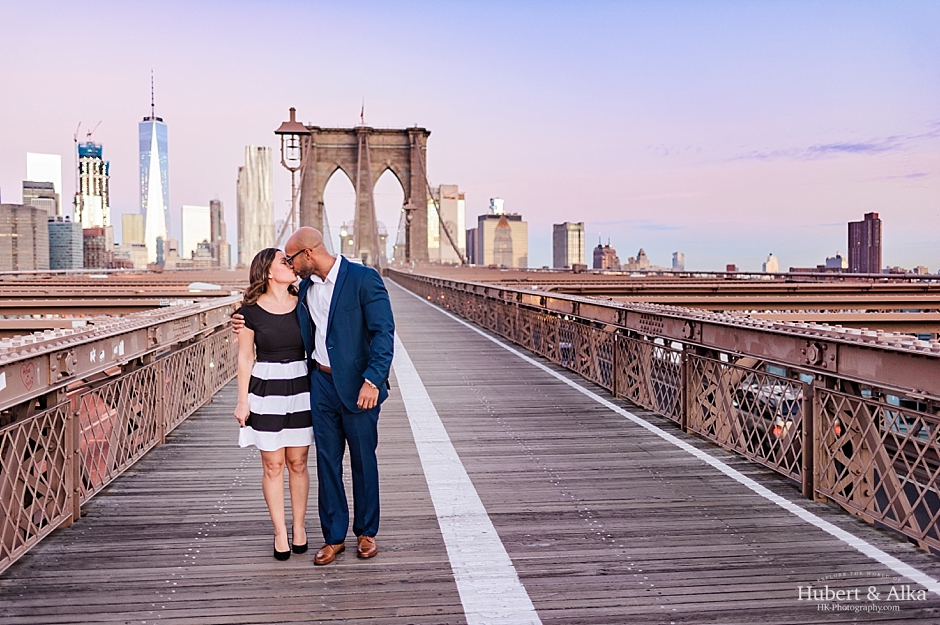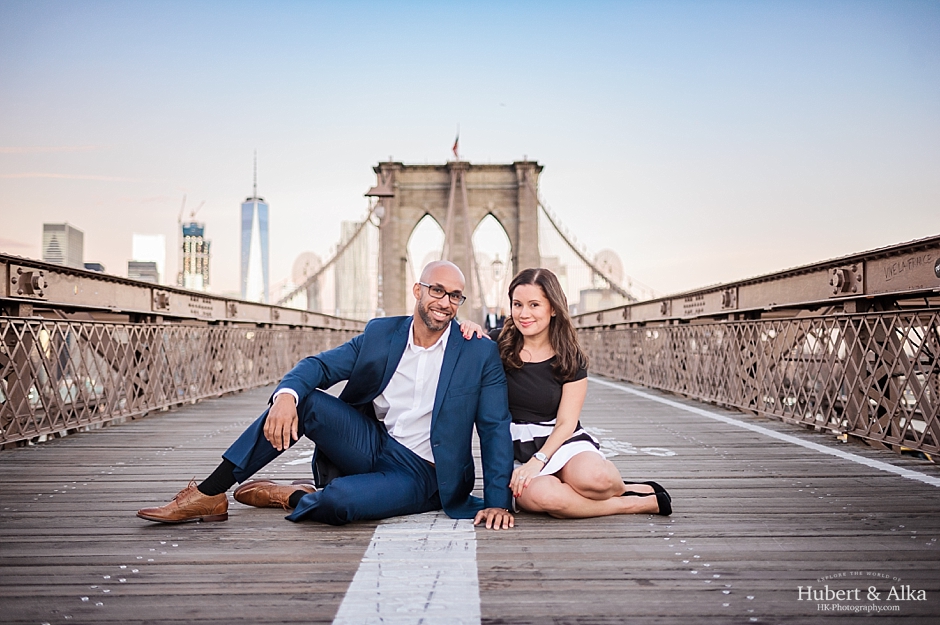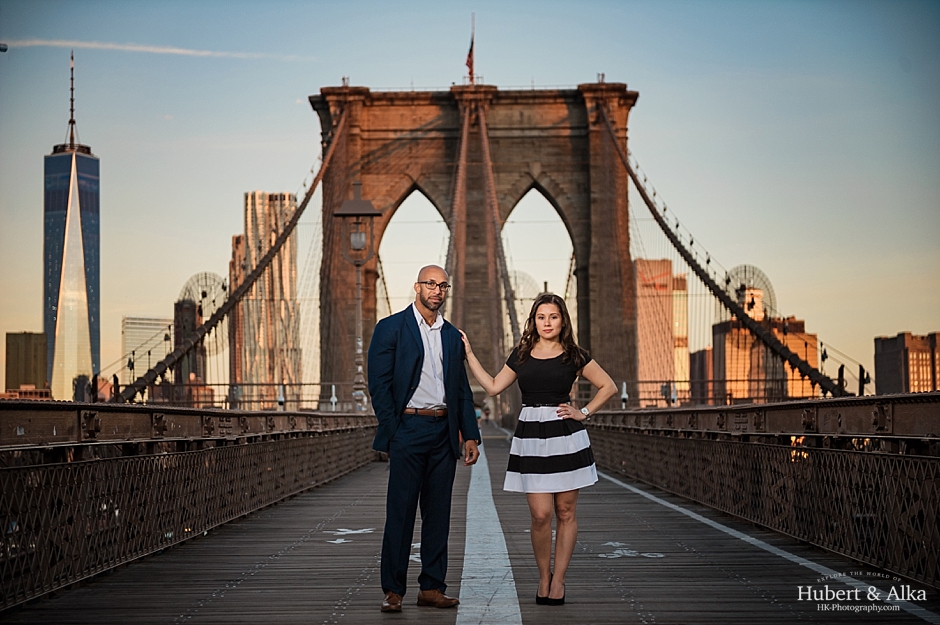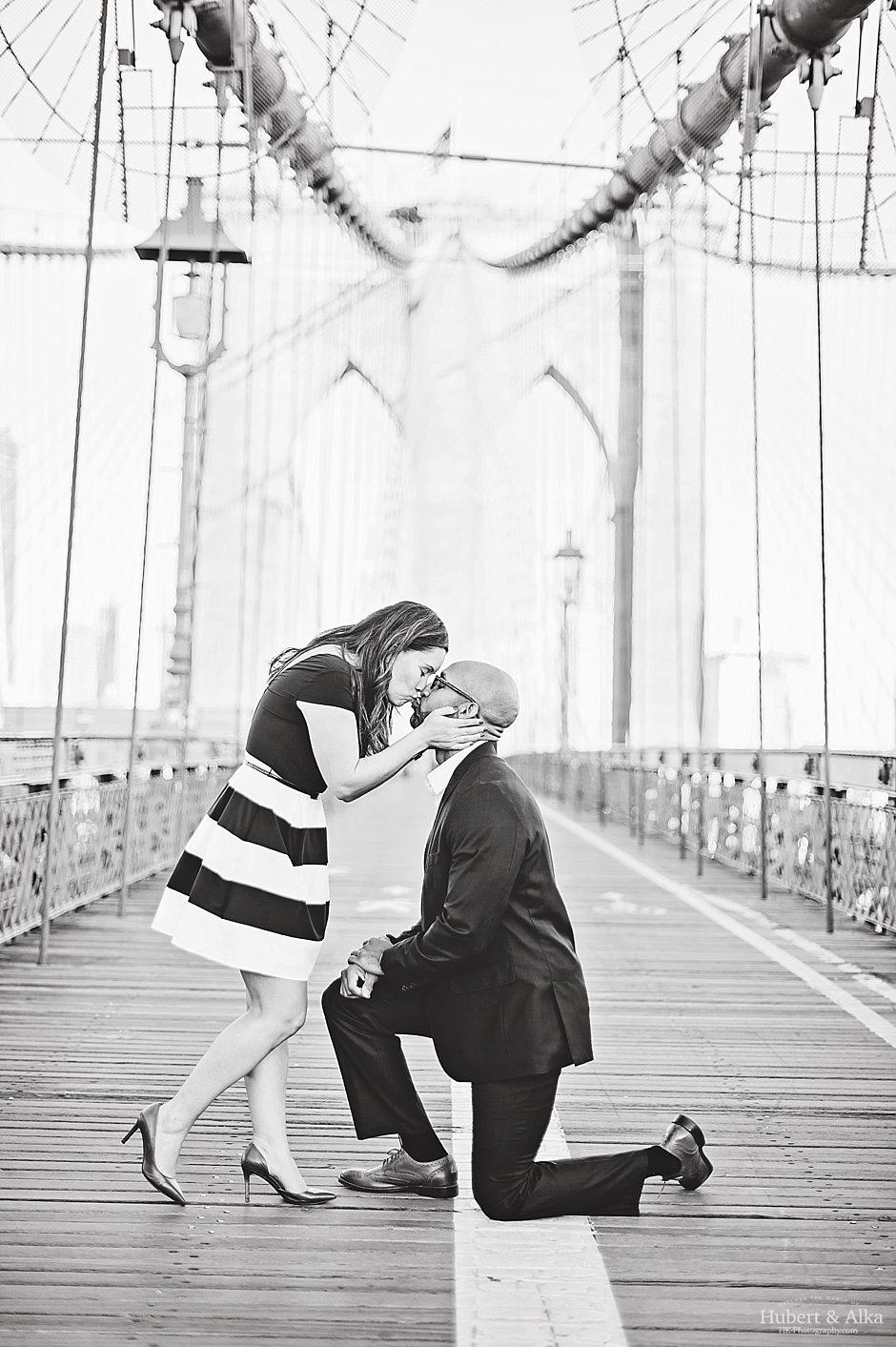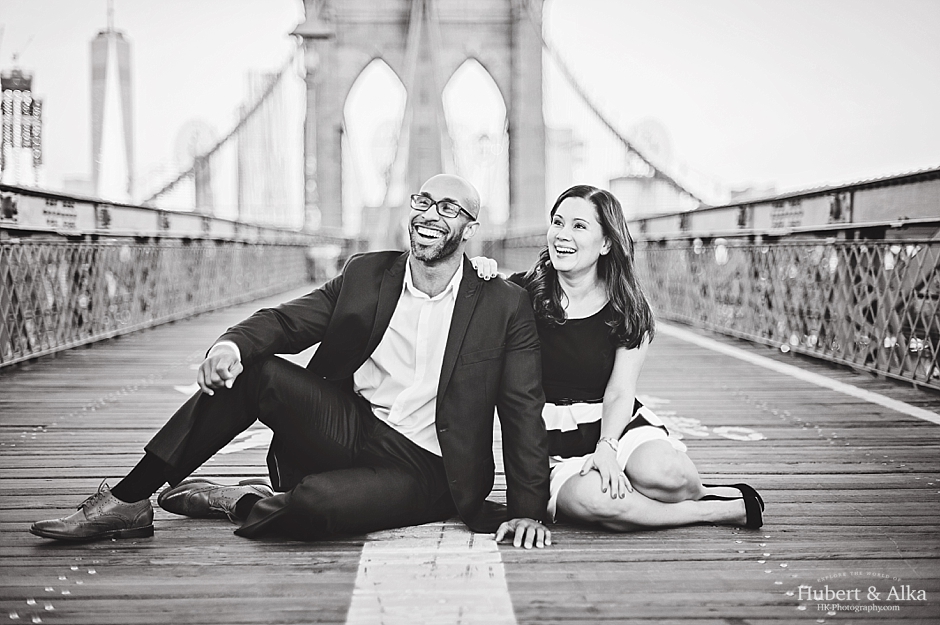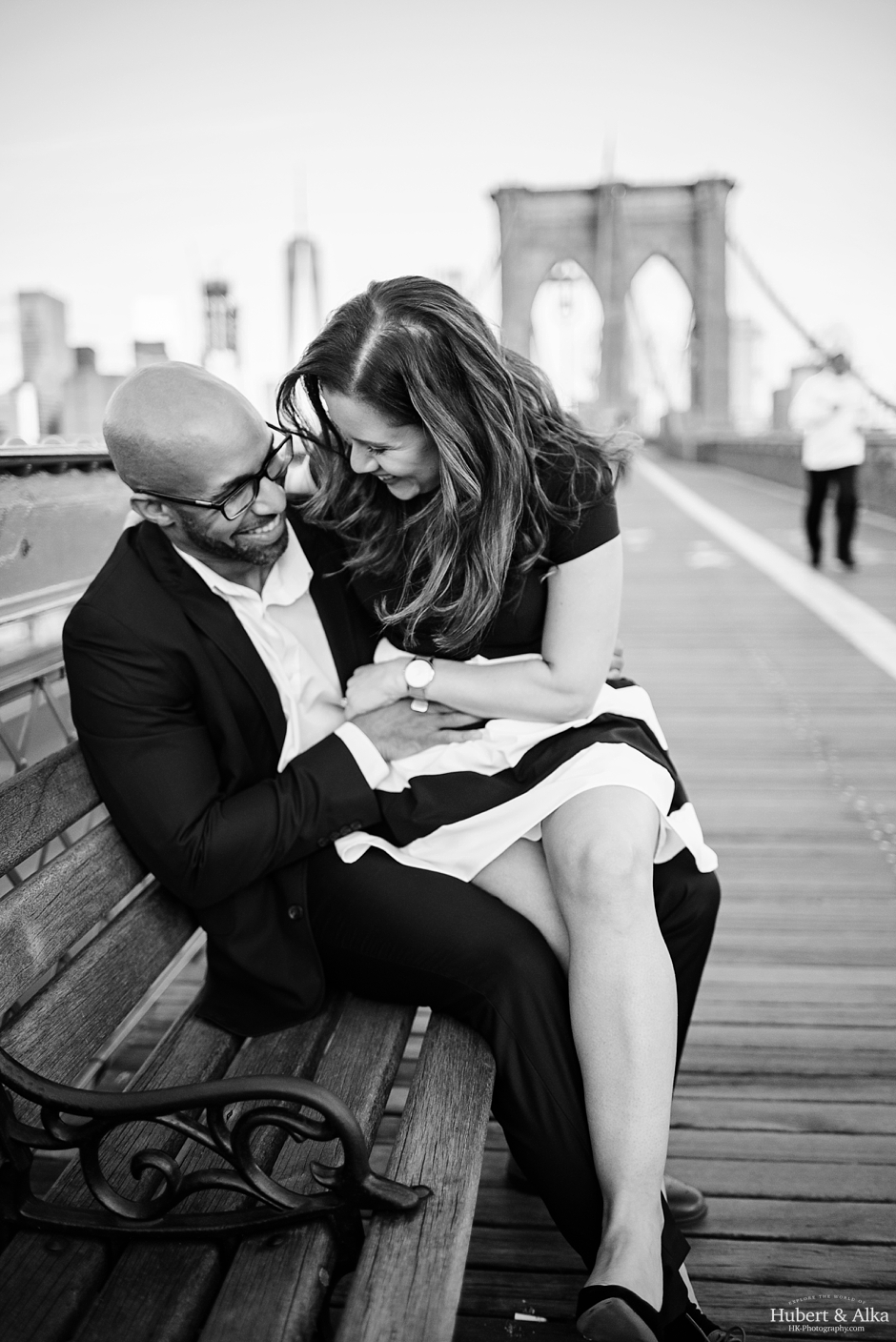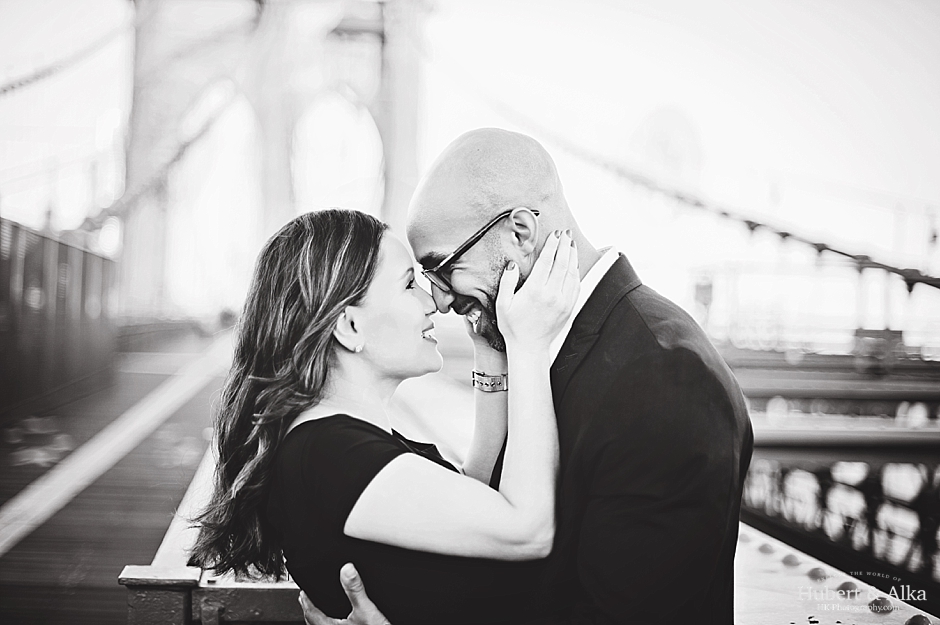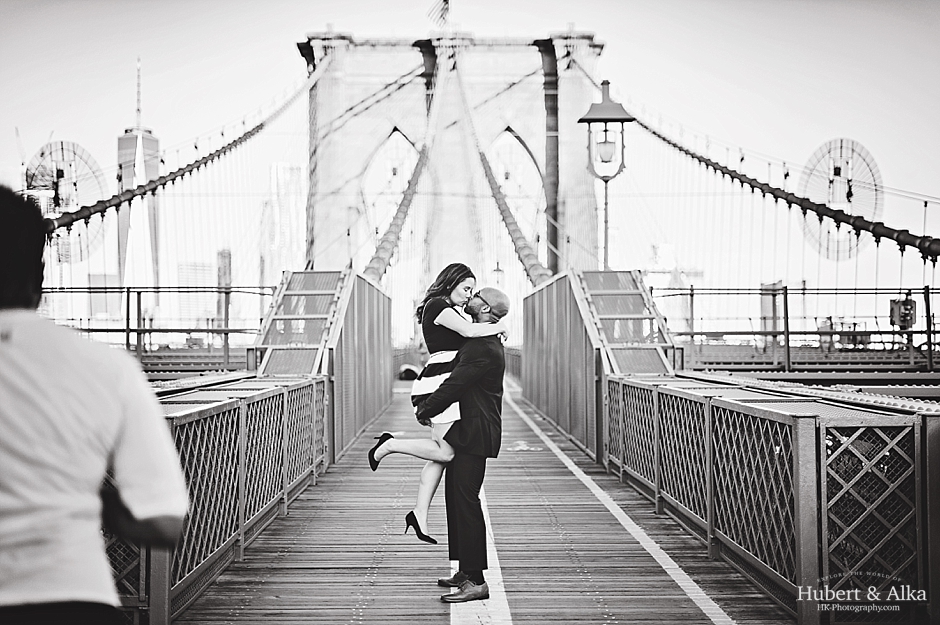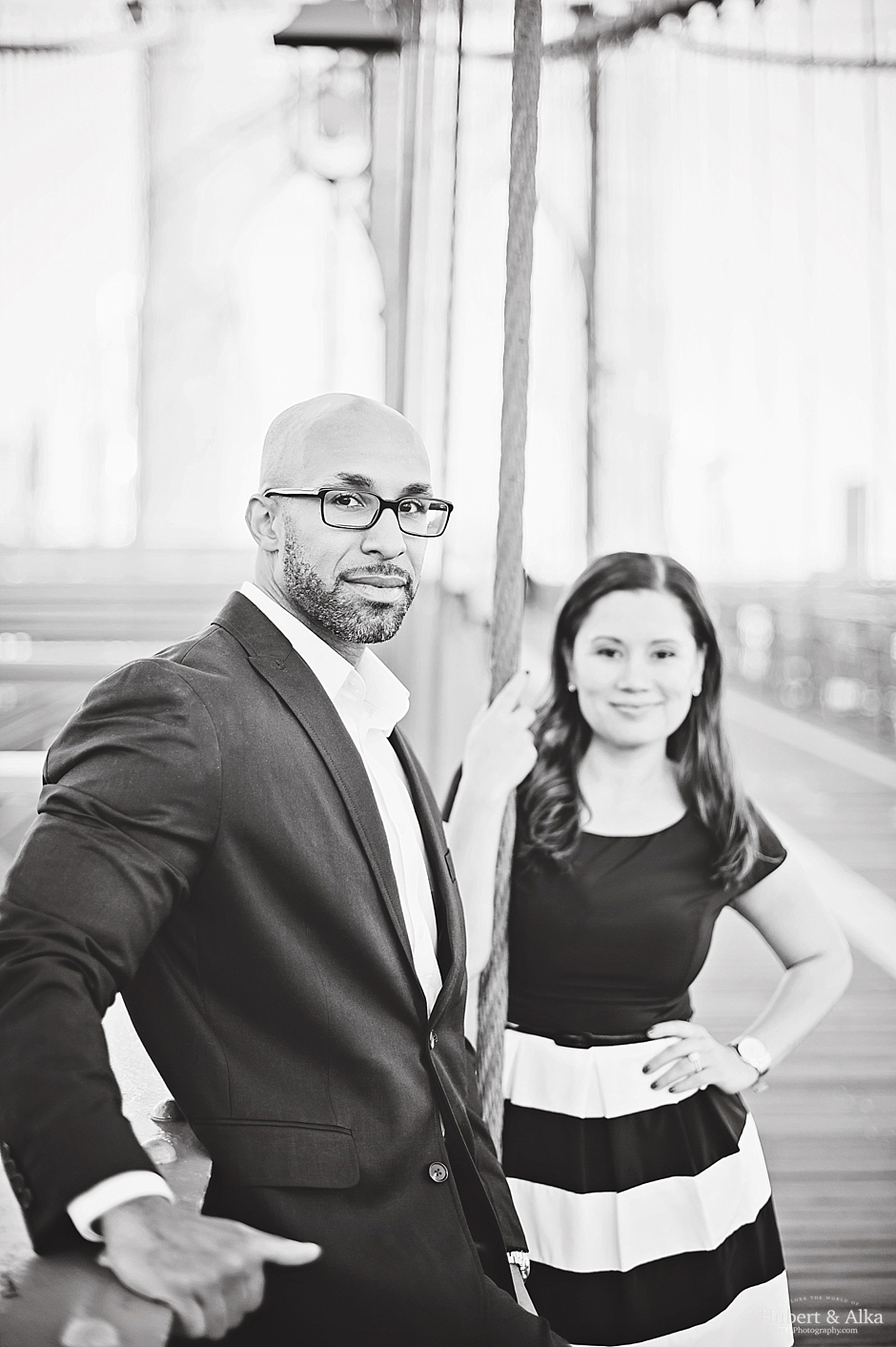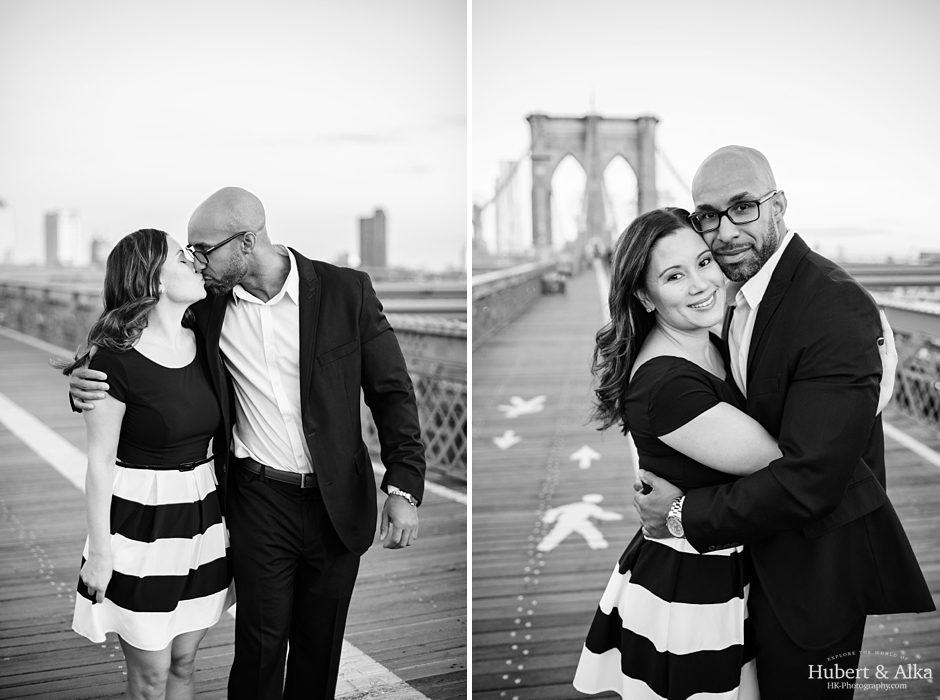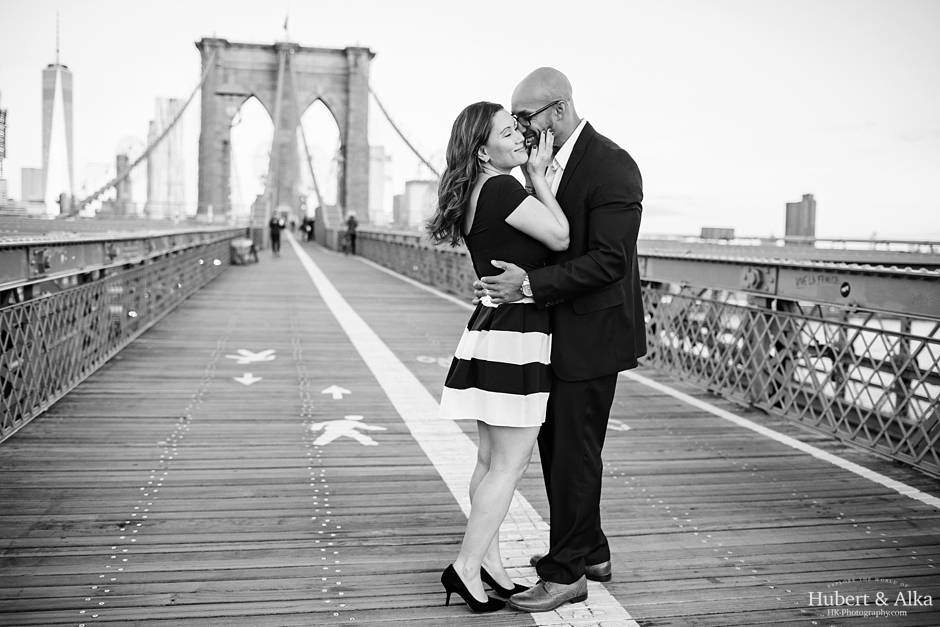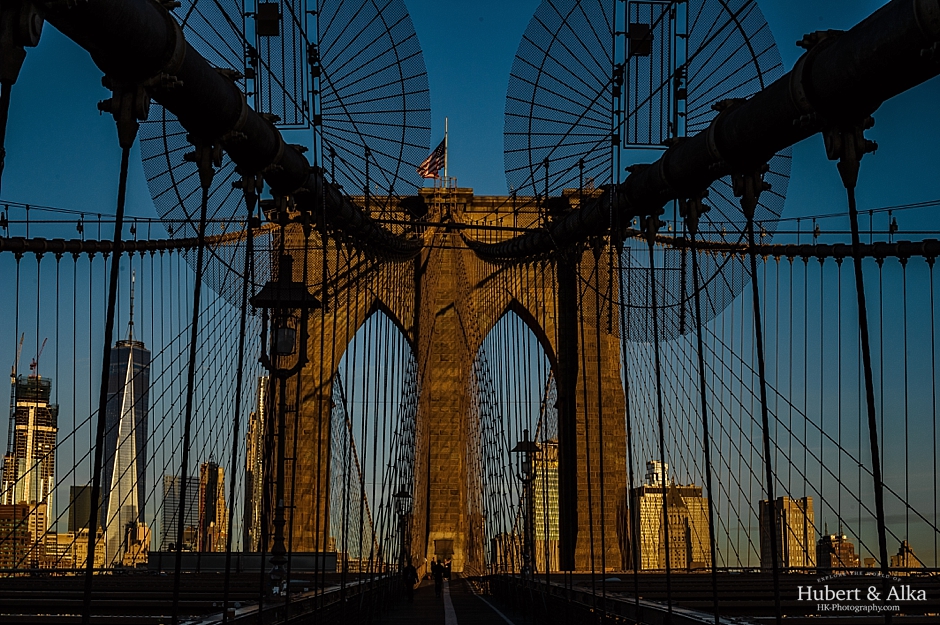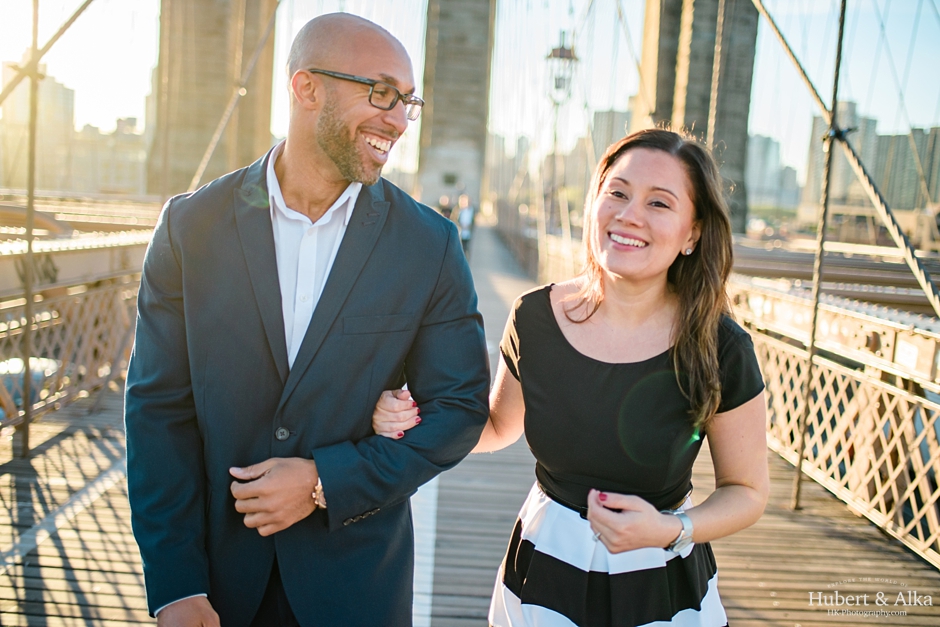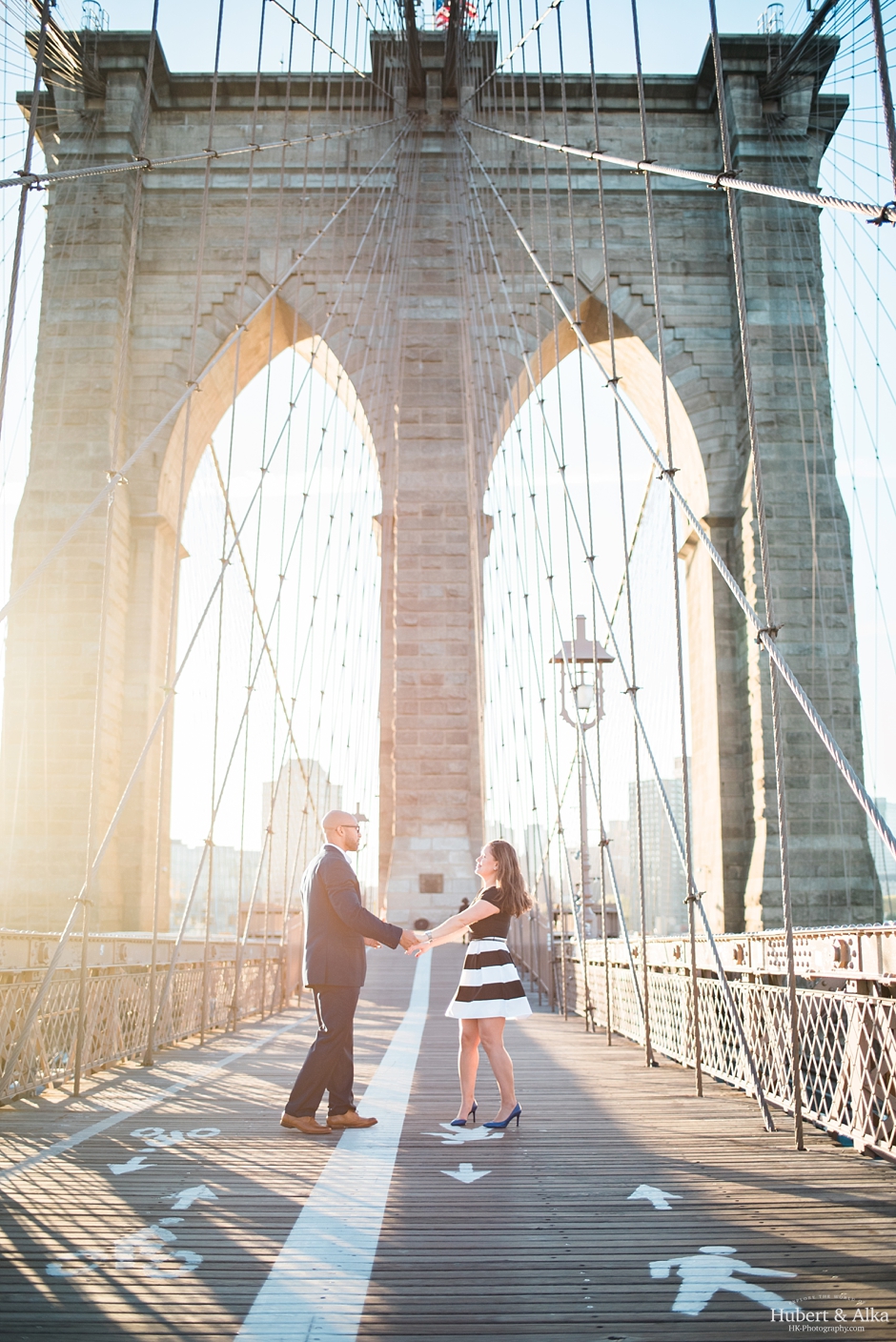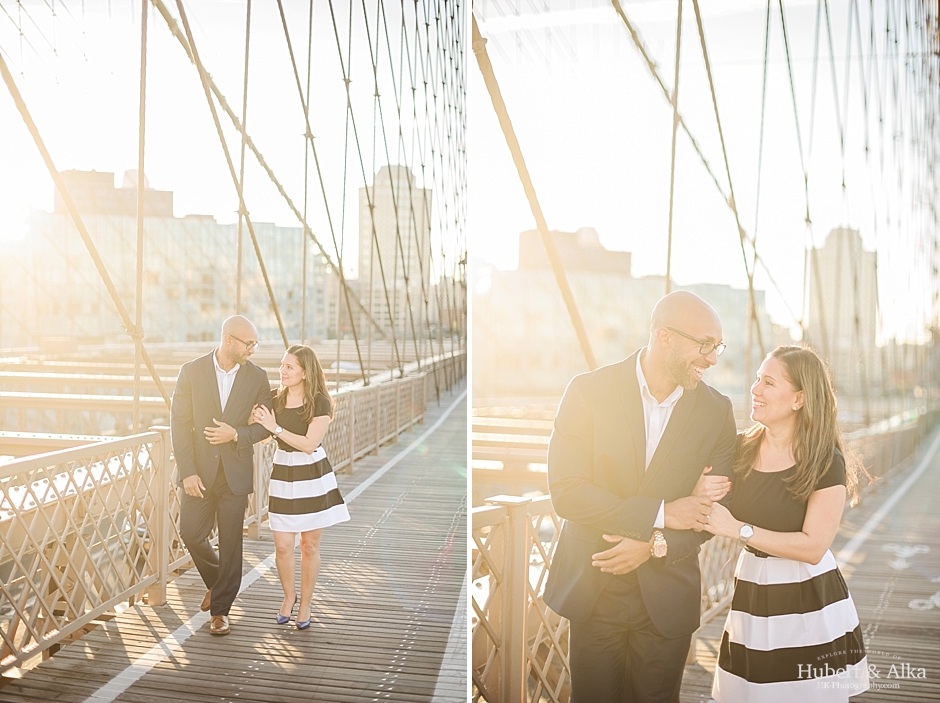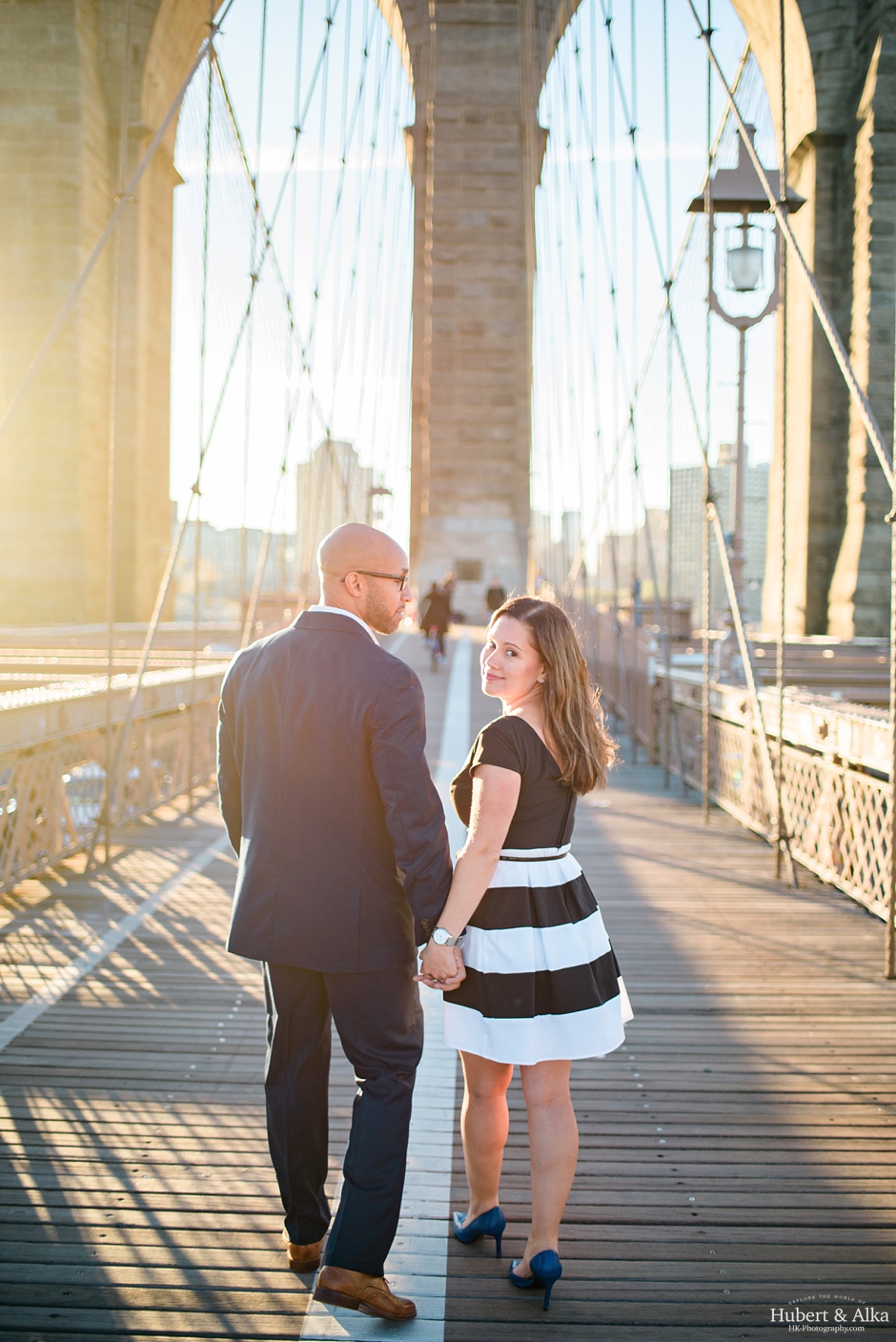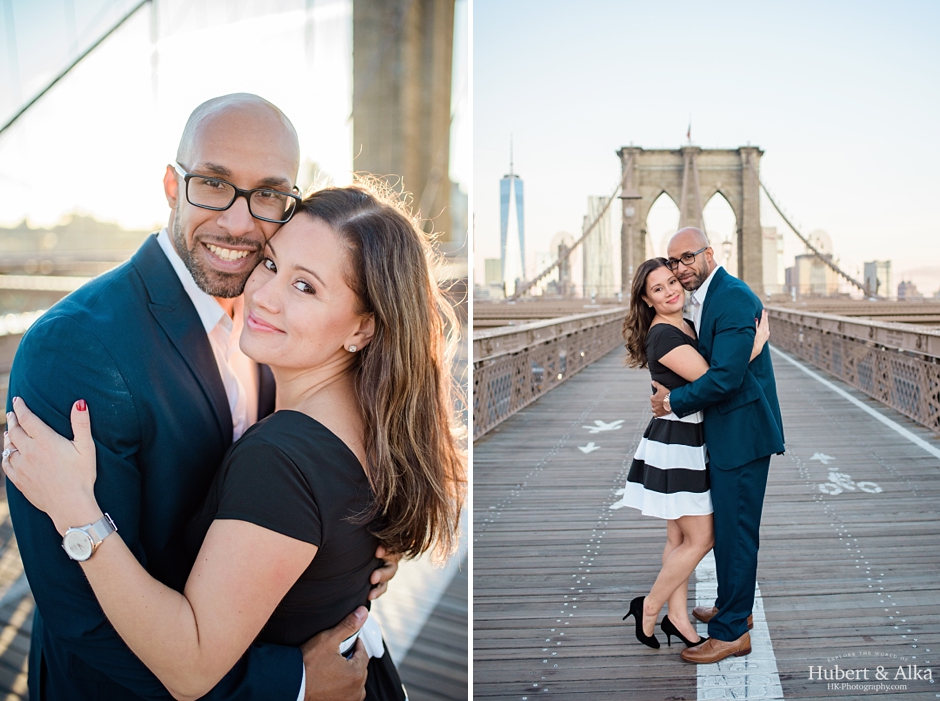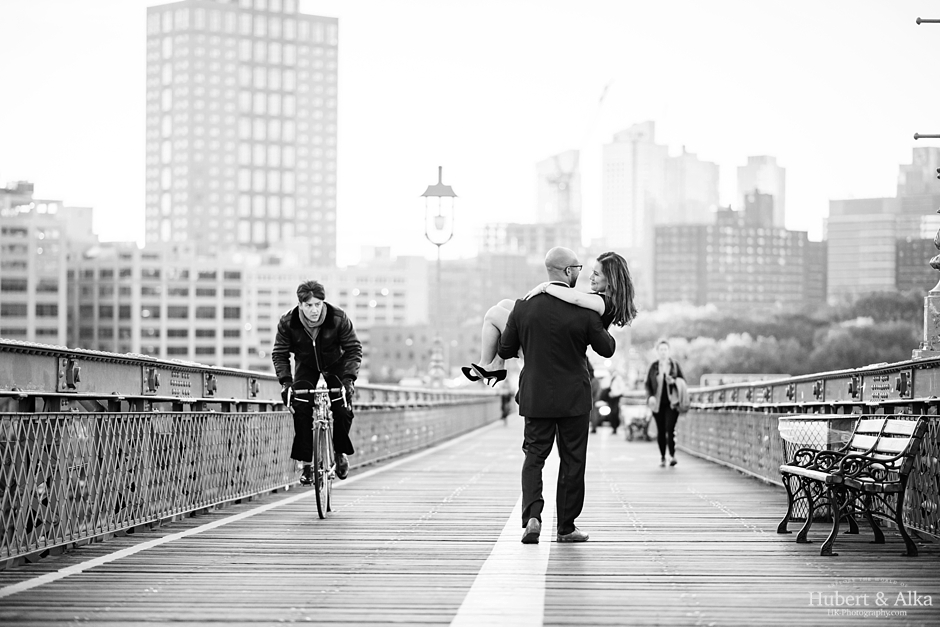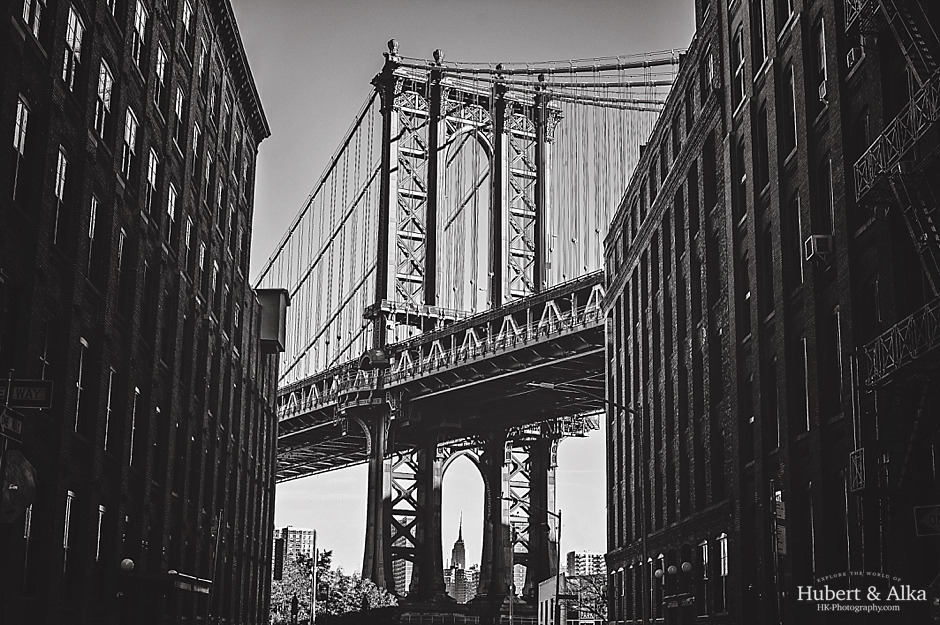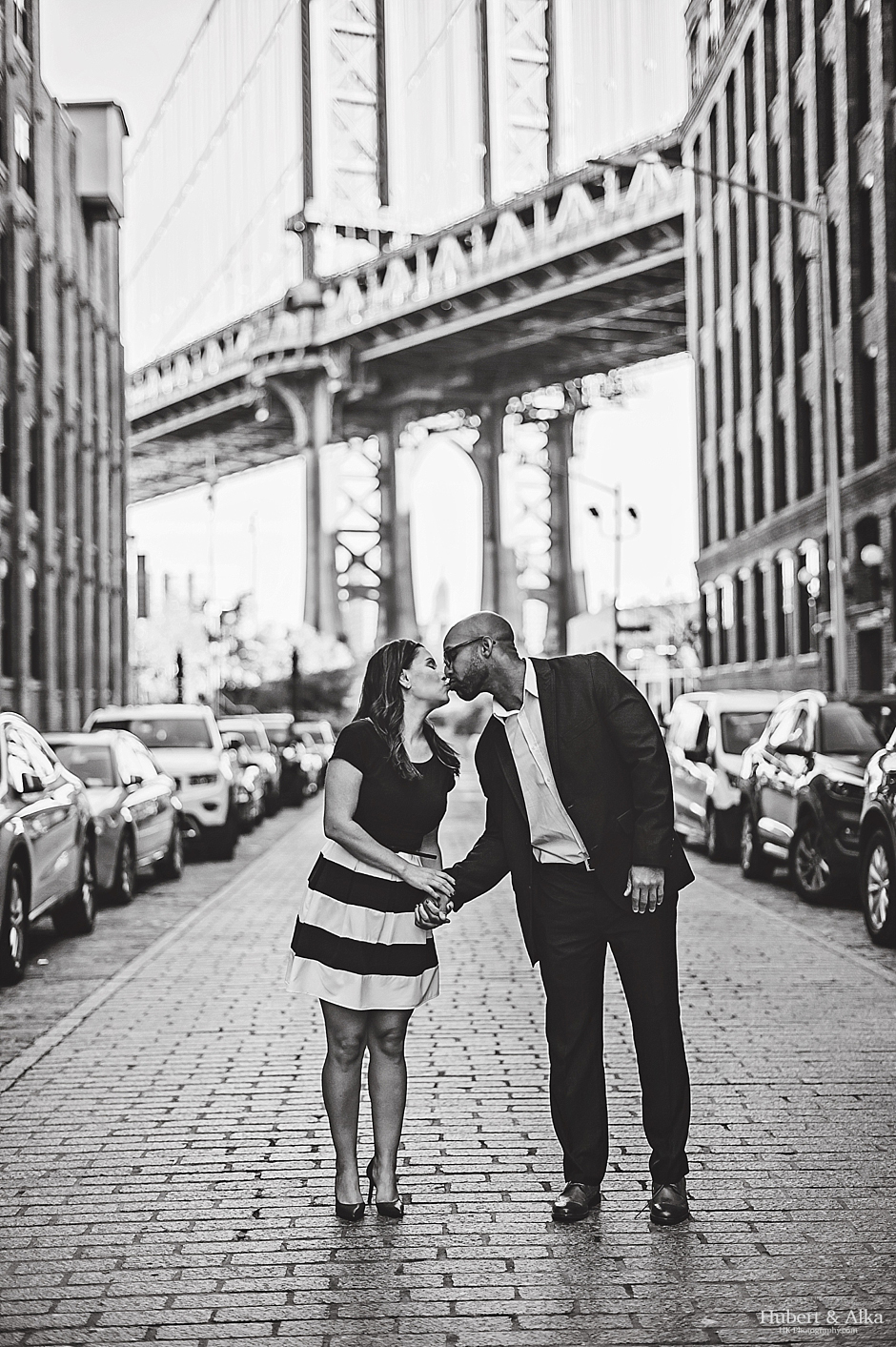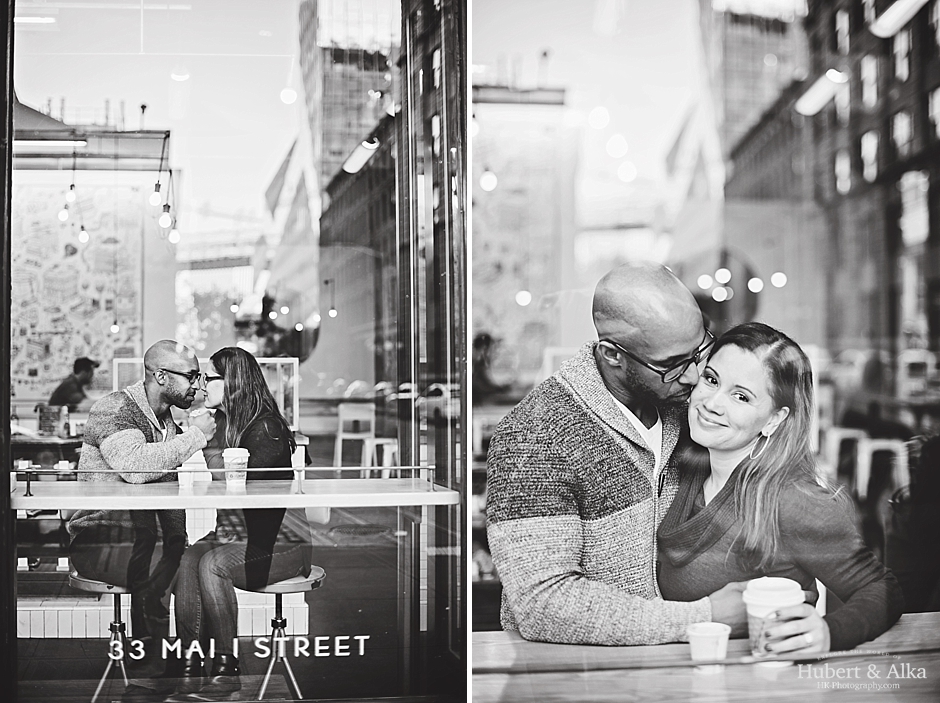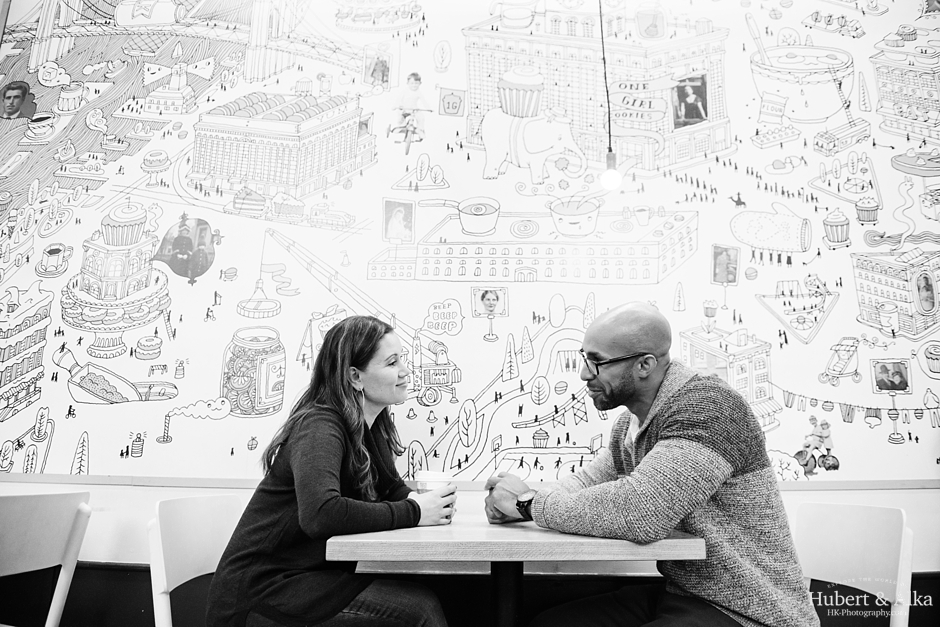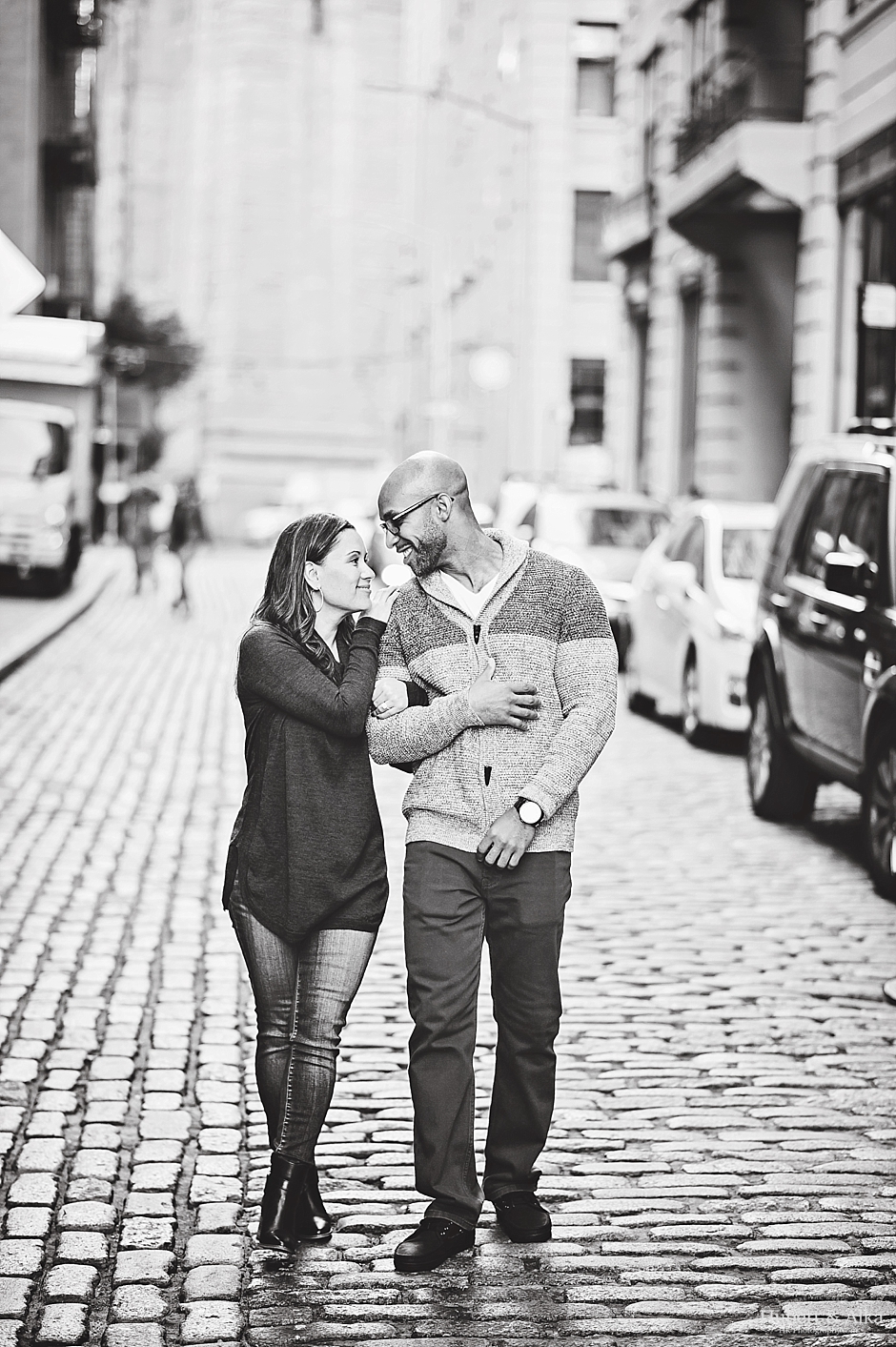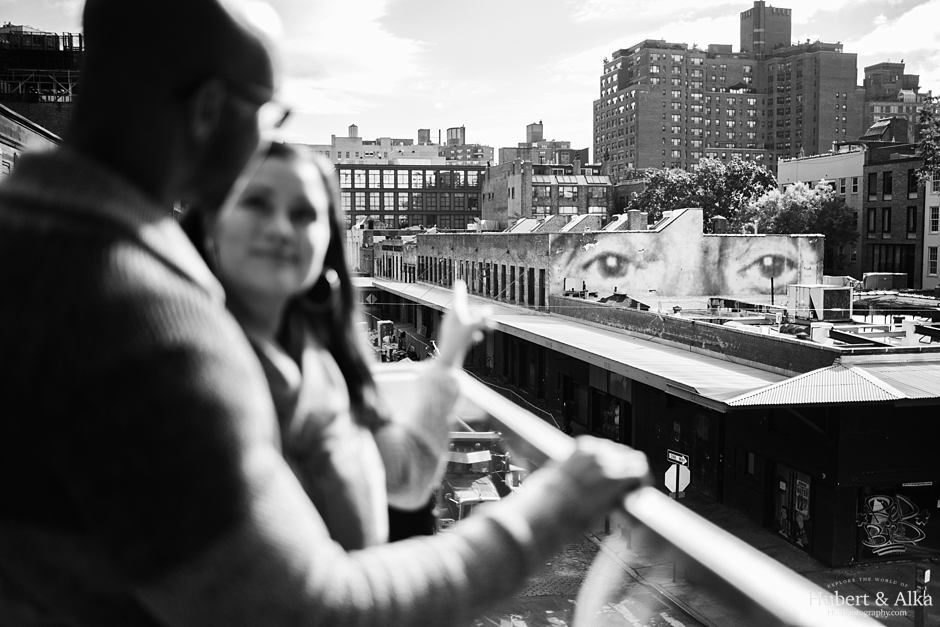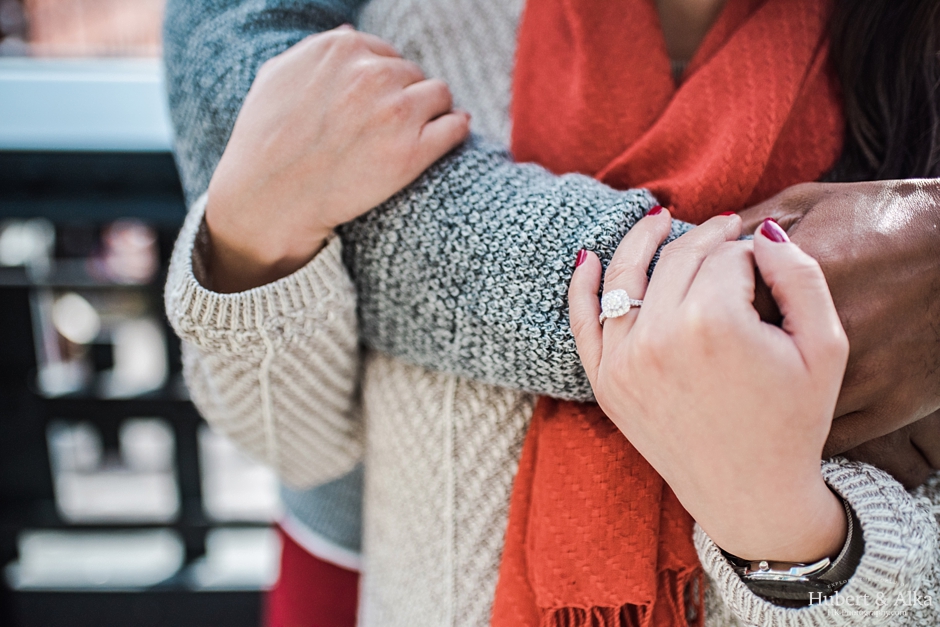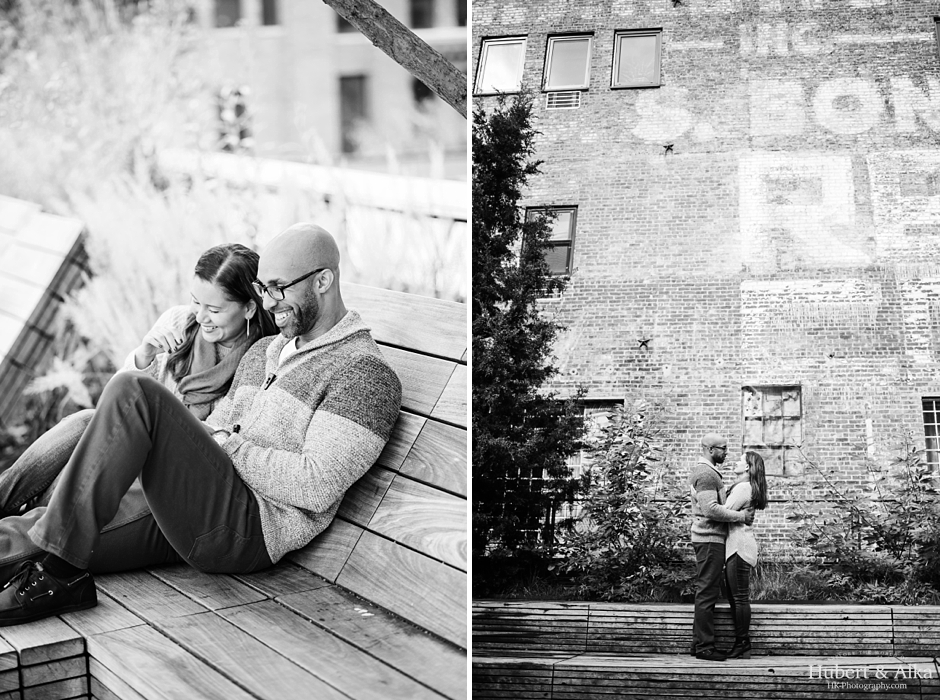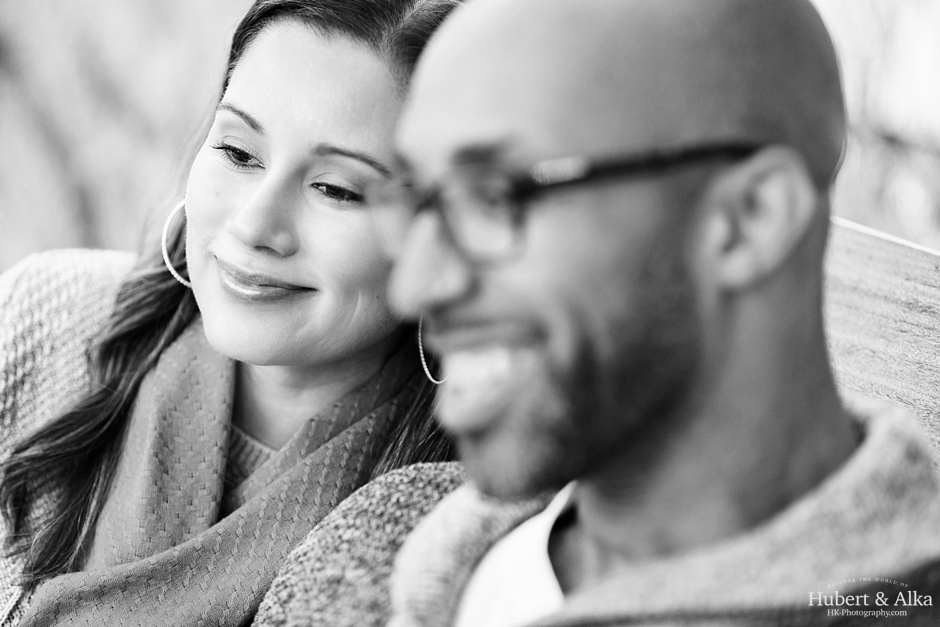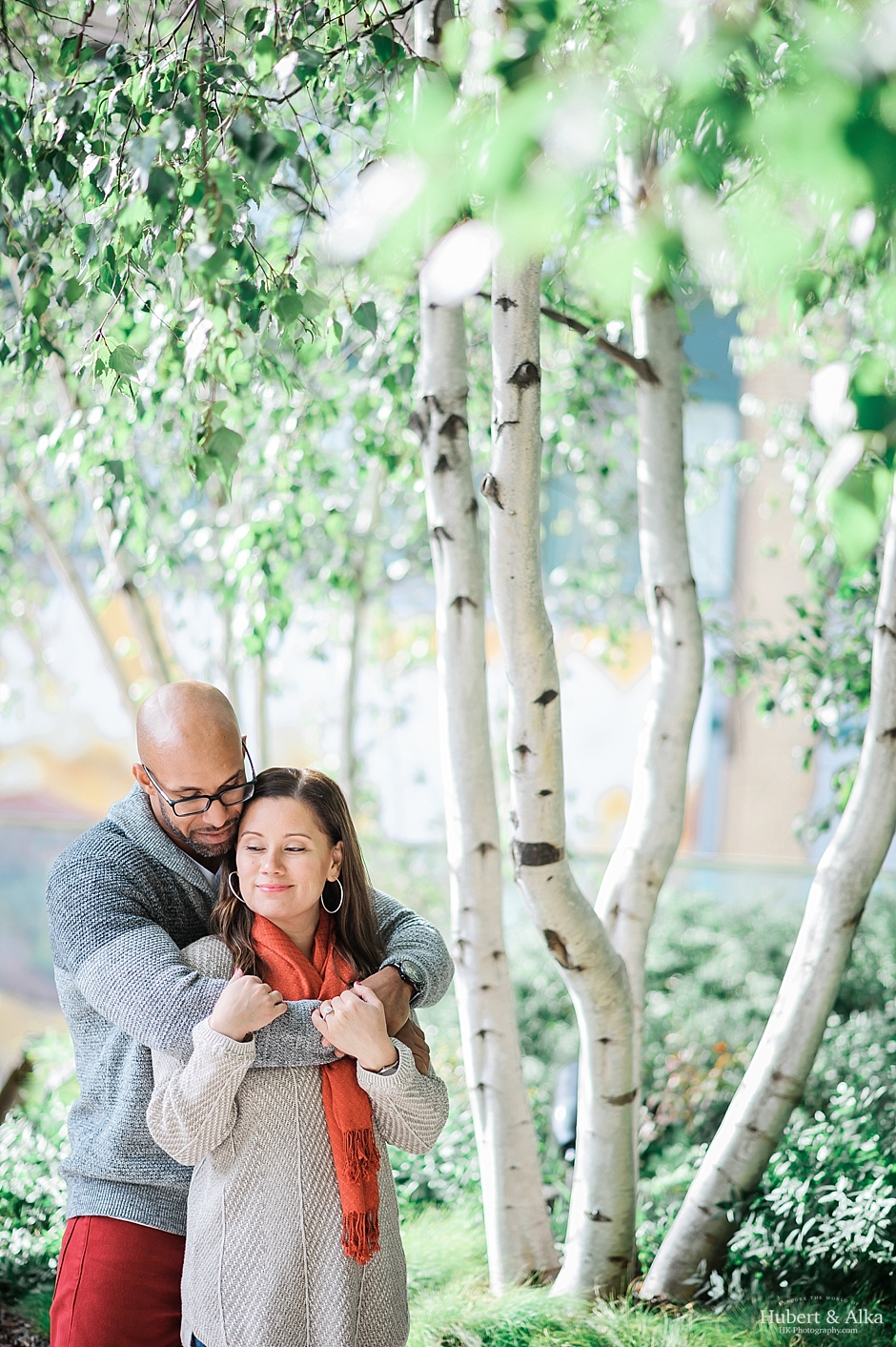 Wendy and Mike's engagement shoot was a full blown adventure! From an early morning wake up call (3am!) to racing through crazy detours when sudden traffic accumulated (who would expect stand still traffic at 4:30 am??) to almost racing to climb the Brooklyn Bridge steps before the sun rays imploded, it was a complete adrenaline inducing adventure!
We will never forget the moment once we climbed the last step and saw the Brooklyn Bridge and NYC skyline. The hues of a hundred pinks and purples were just starting to creep along the horizon. It was simply awe-inspiring. The smiles wouldn't leave our faces. A bit foolish, but we were all so happy to be there. To see it in person. The bridge itself is breathtaking. And we couldn't thank Wendy and Mike enough for bringing us to it, and for going along with the sunrise shoot.
Wendy and Mike were troopers during the entire shoot. For anyone who has shot with us in the past knows how we like to start things a bit slowly and then once the prime lighting sets in, we shoot away. By this time, everyone is relaxed and ready to move at a fast pace. These guys had it entirely backwards – and they simply rocked it! The pressure was on to capture the beauty of the scene before the sun raced above the horizon, and they happily moved along to that mad pace.
These images are some of our all time favorites. The purpose of every image we take is to evoke good feelings of great times. And here we are brought back to the fun, to the random stories we shared with these guys that morning.
Wendy and Mike – thank you! We hope you enjoy the teasers – this brings us a little bit closer to the big day and we can't wait!
Brooklyn Bridge Engagement Photoshoot – Wendy and Michael – Instagram.com/hubertkopec/ and Facebook.com/hkphotography.ct