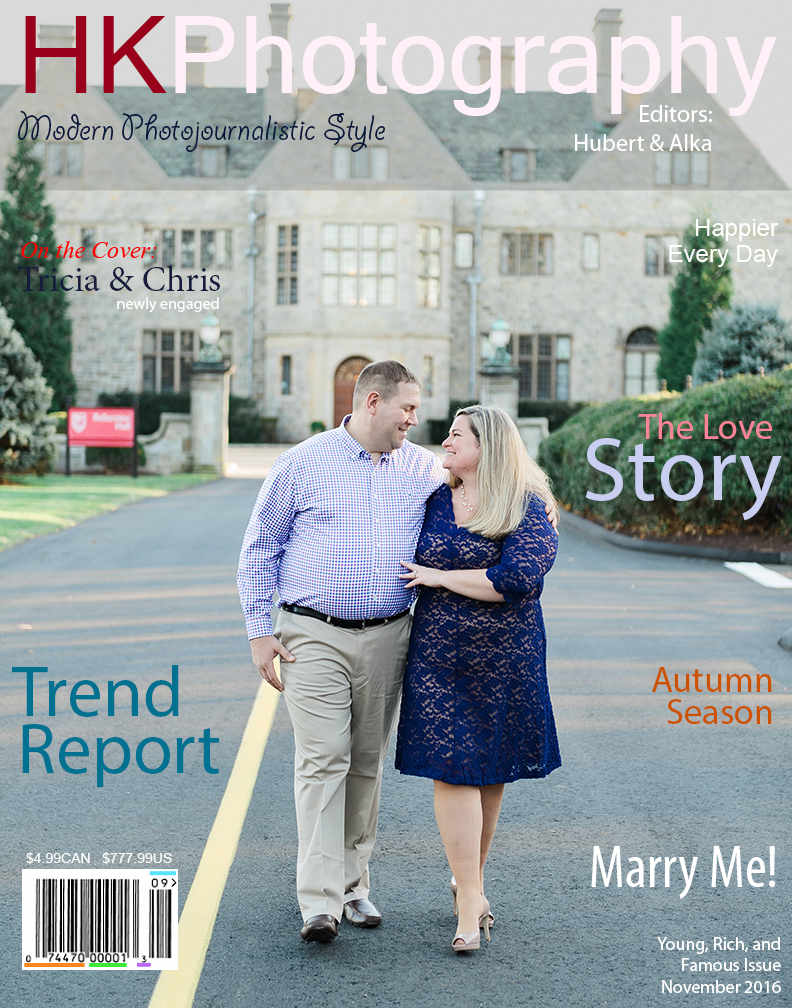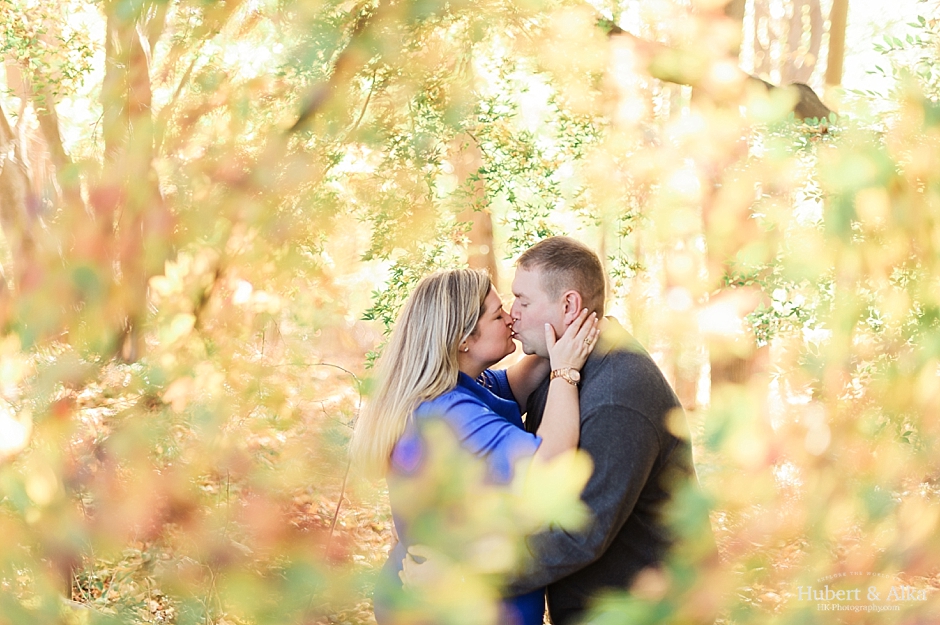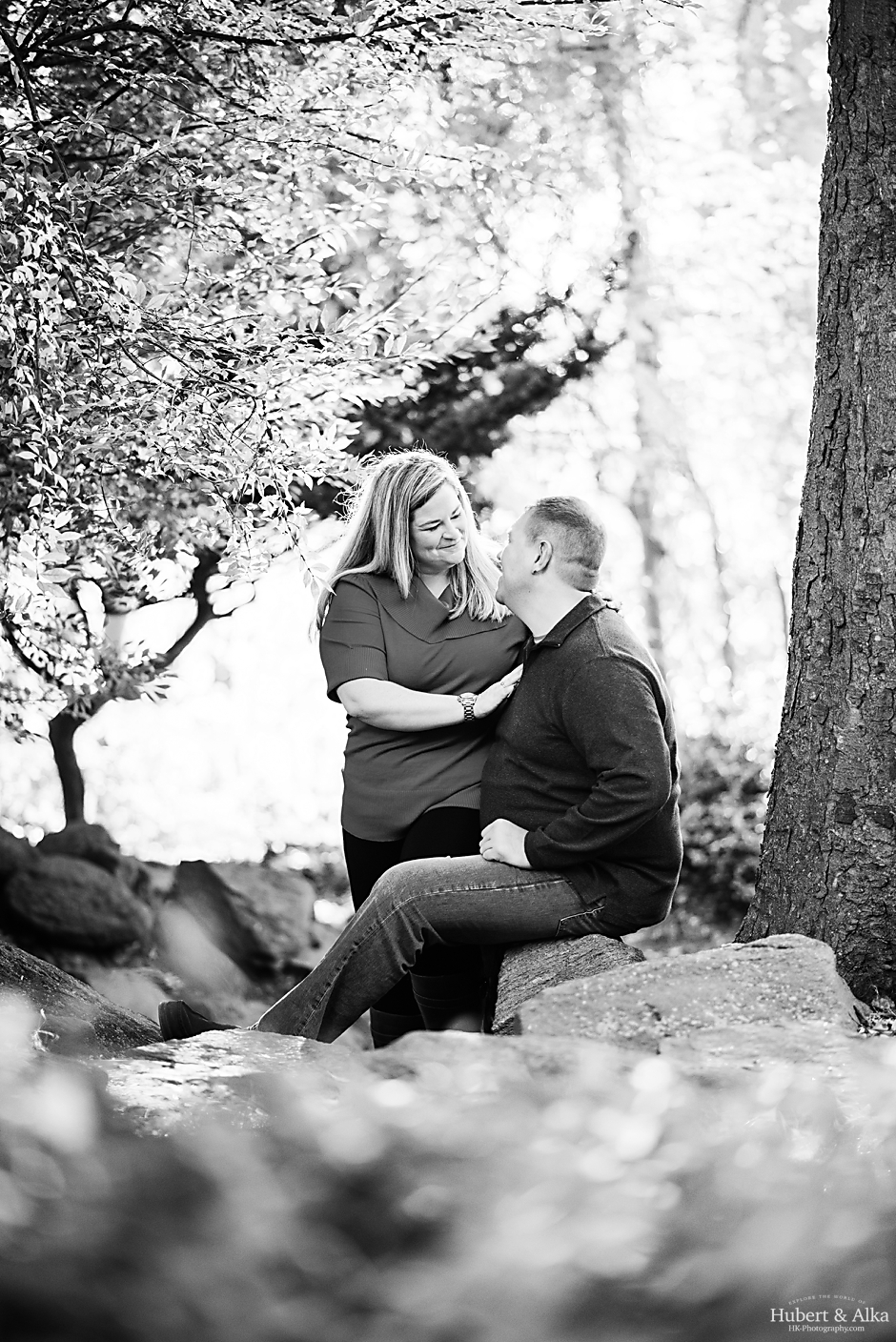 It's always fun when a couple brings a prop or two to the engagement shoot. And it's a hundred times better when that prop is your dog! Tricia and Chris brought Murphy along for the shoot and it truly was a blast having him partake in the photos. For one thing, he's incredibly energetic considering his years. For another, he has a will of his own that will not bend and it was perfect to set us off laughing when he was being a bit mischievous. It was hilarious to watch four adults struggling to make one little guy cooperate here and there, but in the end it ended it all worked out (with some treats, of course!).
We had a wonderful time spending time with Tricia and Chris around Fairfield University's Bellarmine Hall. The ease with which they communicate to each other not only through their words, but often smiles and laughs was apparent throughout the shoot. Both of them were on the same page when it came to what they imagined for their photos – and both gave us full freedom to use the various little nooks and crannies to our hearts content. There is so much variety and beautiful spots for photos, but we fell in love with the back of the Bellarmine Hall. It was perfect with the fall leaves and gorgeous light.
Tricia and Chris – thank you both for a fantastic afternoon! We can't wait to do it all over again next spring!
Fairfield University Engagement Session – Tricia and Chris – Instagram.com/hubertkopec/ and Facebook.com/hkphotography.ct