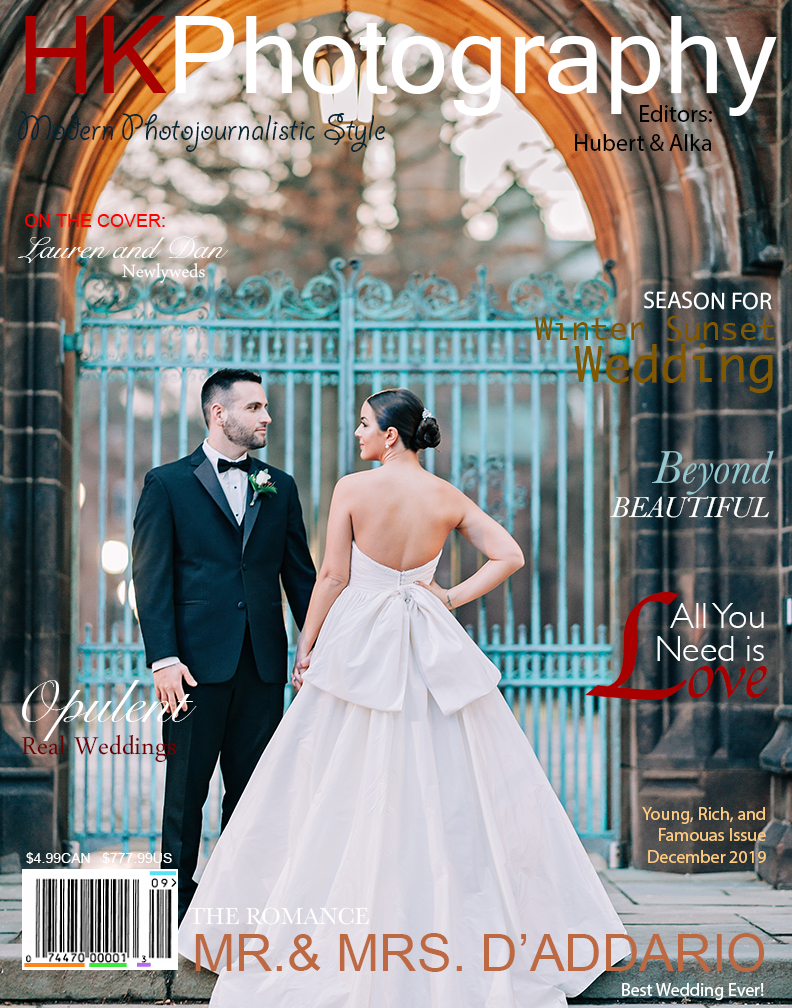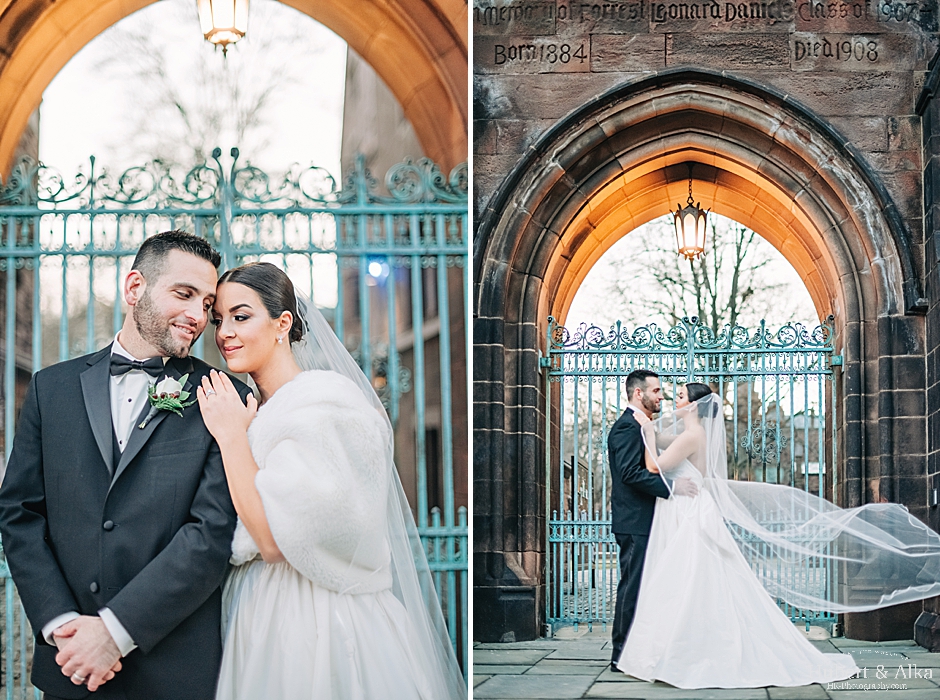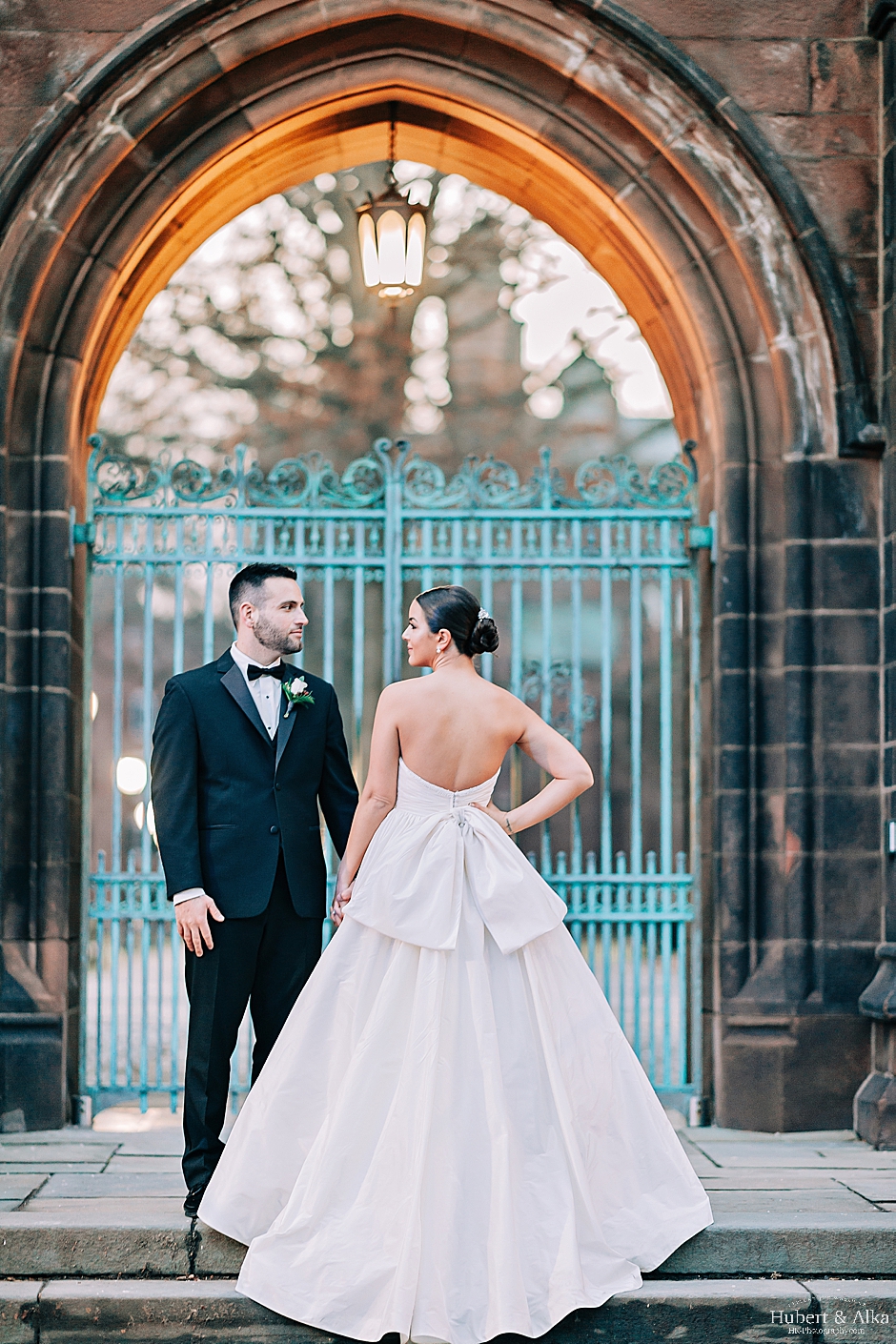 Happy Tuesday! Lauren and Dan's celebration was the grand finale to our season last year and we couldn't be more happy to have had this gorgeous celebration to close out the year. It took us a bit of time (yes!) to get some previews out so thanks to everyone who's been waiting patiently.
We had the celebration at the gorgeous New Haven Lawn Club. The holiday lights were still twinkling away at the Club and it was a page out of a fairytale. Mellow, romantic and mild! Even outdoors shooting in downtown New Haven, the day couldn't have been more mild in terms of weather. It was chilly (rightfully so for winter), but not unbearable where we were worried about frostbite. These guys were troopers when it came to be shooting outdoors. Lauren was breathtaking in her gorgeous gown and we loved watching her having fun with it! Occasionally Dan would unfold some bit of humor that was tucked away and it'd make for some spontaneously hilarious shots. All in all, one beautiful day we were honored to be a part of!
Here's a glimpse into Dan and Lauren's gorgeous wedding day from our point of view!
Some fine details of the day and the who's and who of how it came together:
Reception: New Haven – New Haven Lawn Club
Ceremony: Saint Catherine Of Siena Church
Floral Designer: Phyl's Flowers
Dress: Lea-Ann Belter Bridal
Hair: Luscious and Co. Beauty
Makeup: Luscious and Co. Beauty
Cinema: Matthew Van Ness – MV Film Productions
Cake: Del Prete Italian Pastry
Band: Live Wire Entertainment
Portrait Location: New Haven Lawn Club + Yale
Reception Wedding Director: Christine Brush
Photography: Hubert & Alka
Lauren and Dan Wedding | Lawn Club Fine Catering – Instagram.com/hubertkopec/ and Facebook.com/hkphotography.ct