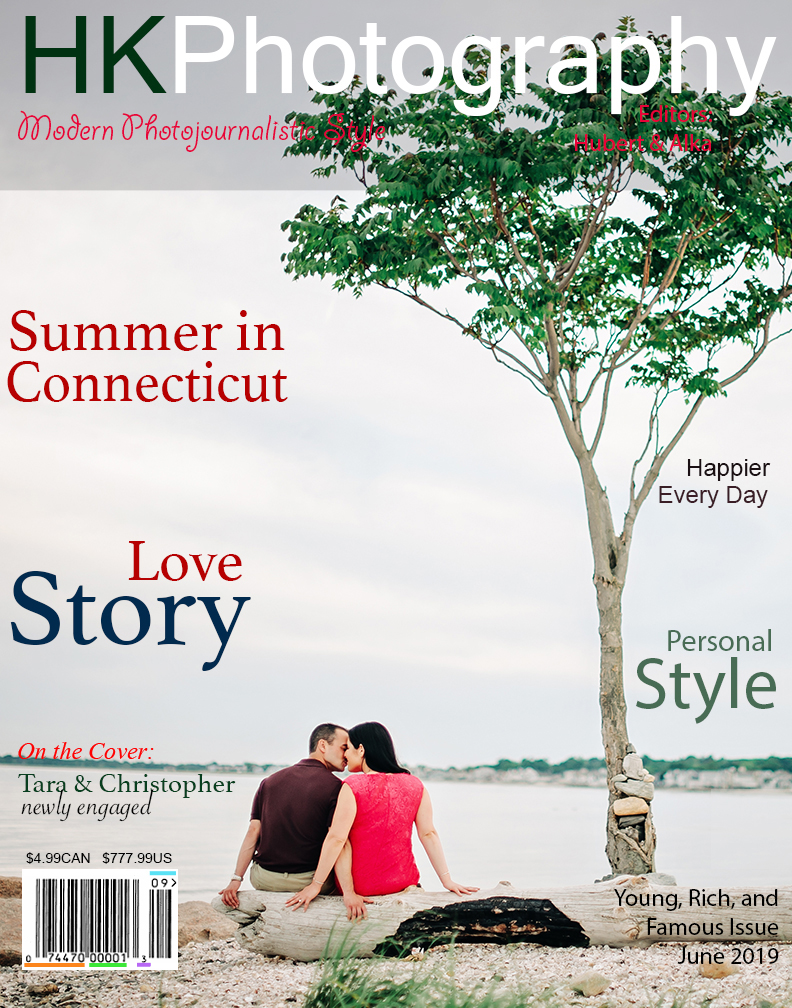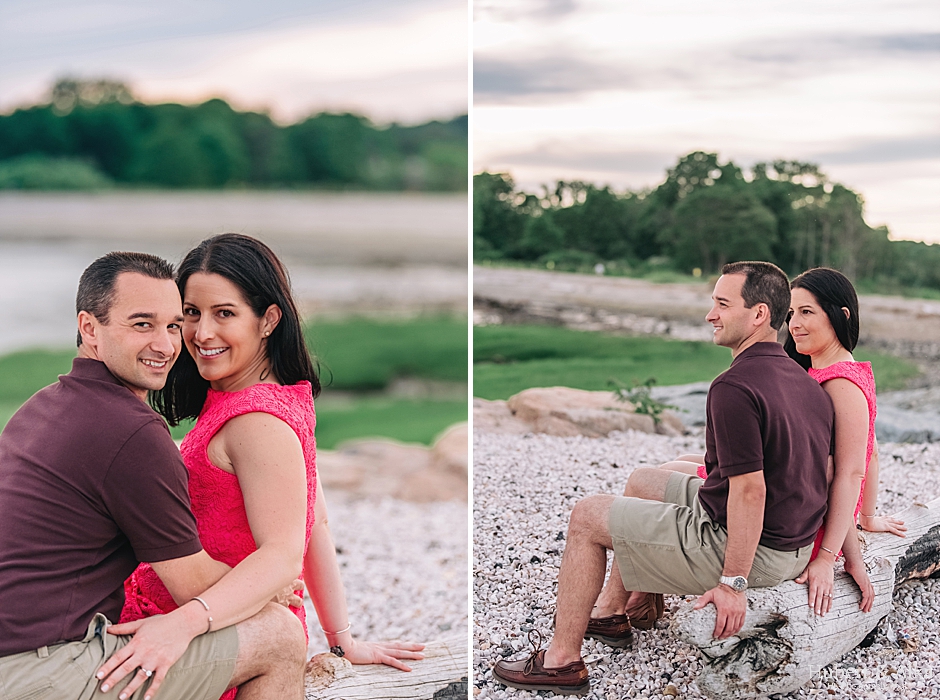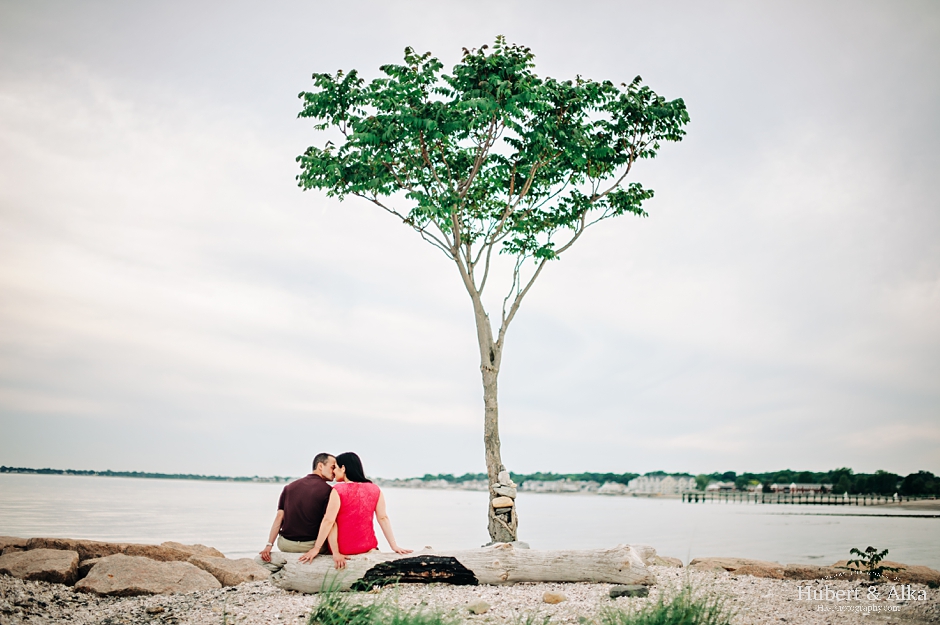 There is something spectacular about Silver Sands! It's home to some of the most gorgeous sunsets. We've been visiting this park for years now and every time we find ourselves marveling at what a gem we have tucked away in good 'ol Milford!. When Tara and Chris reached out for suggestions for their engagement session, we automatically thought of Silver Sands. For one thing, it had been quite a while since we had a shoot there and for another, we knew it would be something special. We knew they would look at that amazing view and feel the same peace, contentment and happiness we feel every time we are there.
Tara and Chris trusted us completely and dived right in when it came to taking advantage of certain nooks within the beach-park. It was a wind free day so the mosquitoes were having quite a party, but these guys weren't fazed one bit by it. We had a blast trekking through and capturing the laughs and love all in between waving the tormentors away. It was hilarious! These snaps are some of our favorite moments and memories we created that day!
In just three and a half months these guys will be tying the knot at our all favorite New Haven Lawn Club! We're praying for more laughter, lots of love and gentle breezes as we get ready to celebrate Tara and Chris on their day!
Silver Sands Park Engagement Session in Milford CT | Tara & Christopher – Instagram.com/hubertkopec/ and Facebook.com/hkphotography.ct