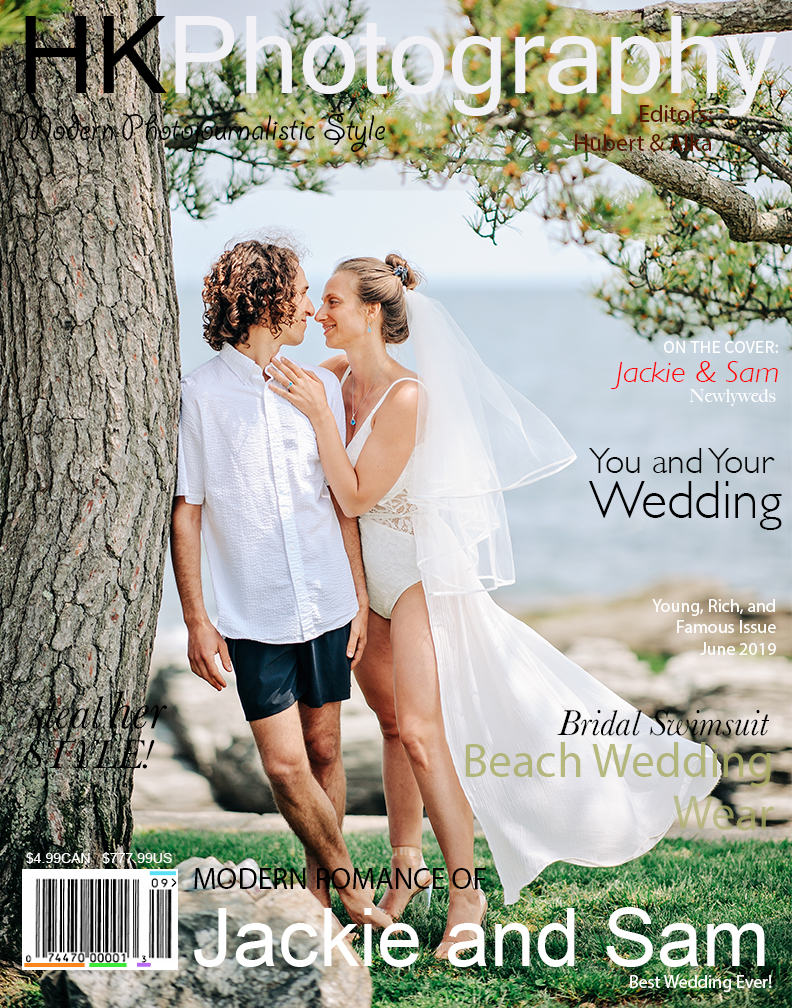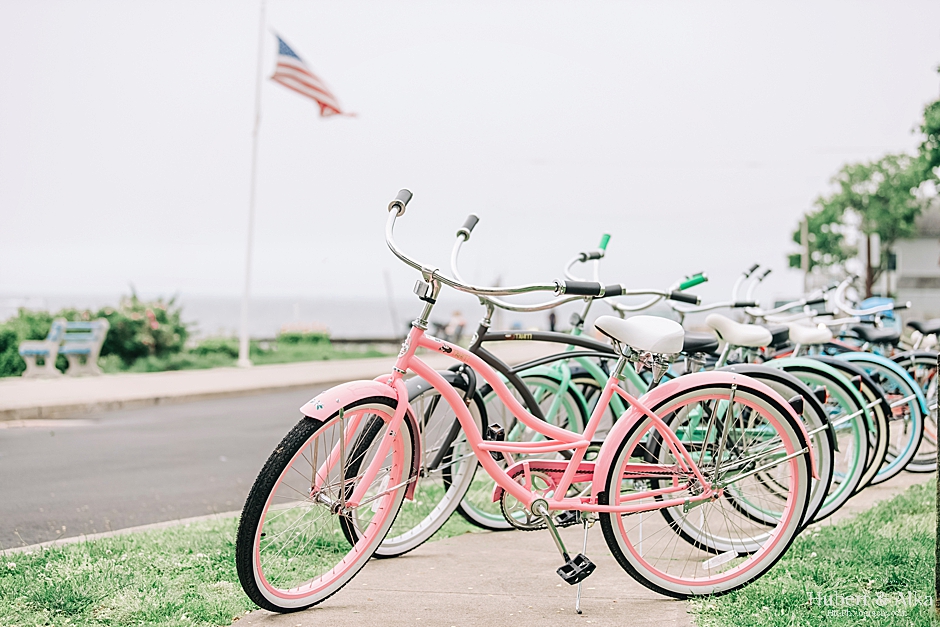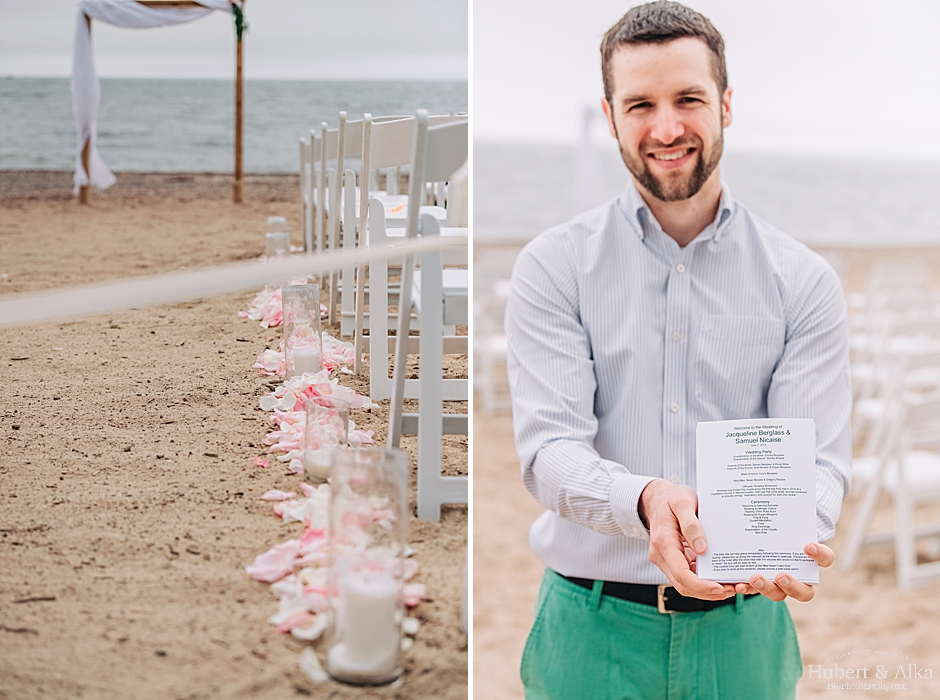 Jackie never imagined herself getting married. Never a big fan of the big, white wedding complete with all the nuptial tidbits. That was until one in her meditation class, she locked eyes across the room with a curly haired guy. And just like that, in that second, she fell in love. She told her sister later on that she 'met' a guy, she loves him, and wants to take him dancing. It was love at first sight.
When time came to commemorate their love, Jackie and Sam chose to do it their own way. To make their day memorable in every single aspect and most importantly, meaningful to not only them, but to all their friends and family. From planting a rose bush to honor Jackie and Sam's grandmothers who's names were both Rose to having a moment of peace and meditation during the ceremony, it was carefully thought out and beautiful to experience. The ocean waves crashed, the fog slowly dissipated, the sun came out at all the right moments; each element in their own way marking it truly auspicious.
The Lawn Club set the stage for their reception later that evening (after the now famous bike ride!). And it was everything any couple could desire for the perfect culmination of what was until then a perfect afternoon. The dancing, toasts, and ambiance all lend a hand to the joy everyone was already experiencing. And as all good things come to an end, it just reminds us that this is just the beginning to one, long, joyous journey.
Jackie and Sam – we wish you a thousand more bike rides like the one you experienced on your wedding day! Hold hands, keep laughing and celebrate all of life's joys that come in your path. We can't thank you enough for sharing your day with us. It was magical and most perfect in every way!
Some fine details of the day and the who's and who of how it came together:
Reception: New Haven – New Haven Lawn Club
Ceremony: Woodmont Beach – Milford CT
Wedding Planner: Soiree Event Planner
Bridal Shop: Kleinfeld Bridal
Makeup: Bride
Cinema: DMO Films: Matt Fink
DJ+Uplighting: Correlation Productions
Portrait Location: Woodmont Beach + New Haven
Reception Wedding Director: Christine Brush
Photography: Hubert & Alka
The Wedding of Jackie & Sam – New Haven Lawn Club Wedding Photography – Instagram.com/hubertkopec/ and Facebook.com/hkphotography.ct