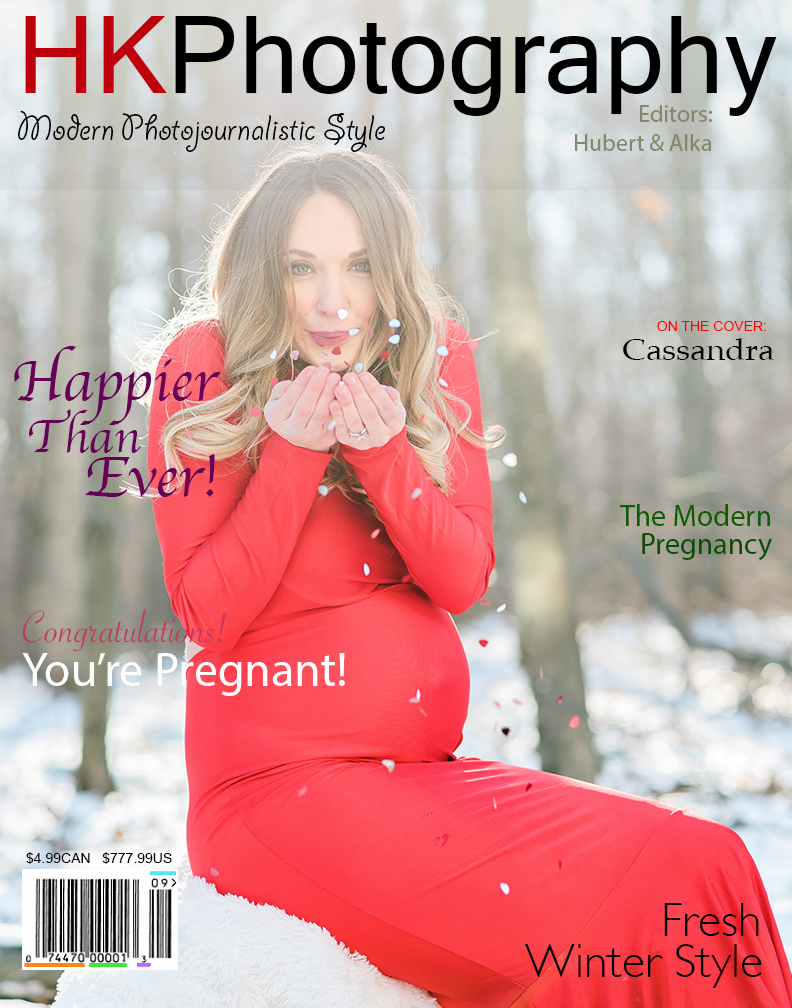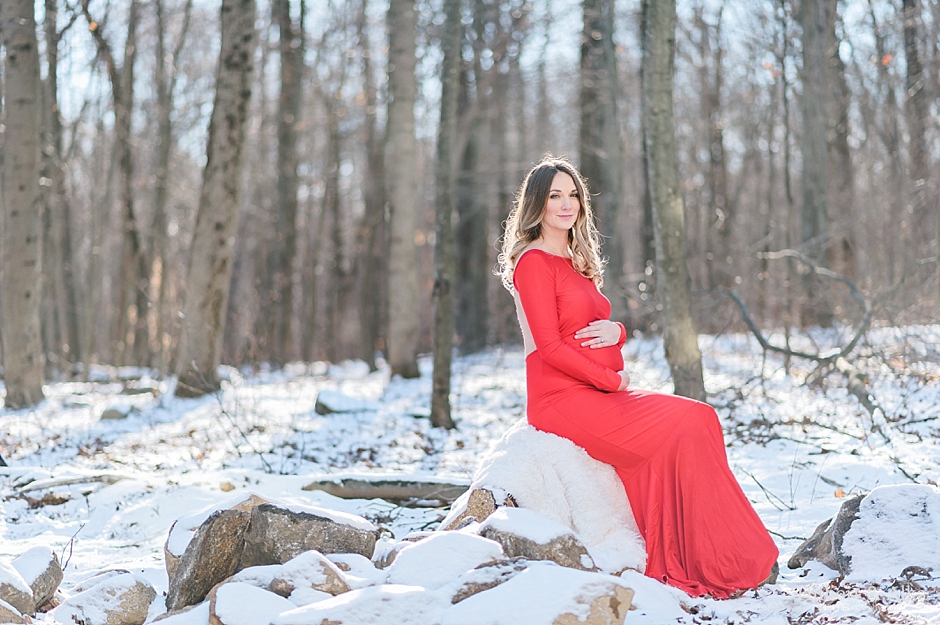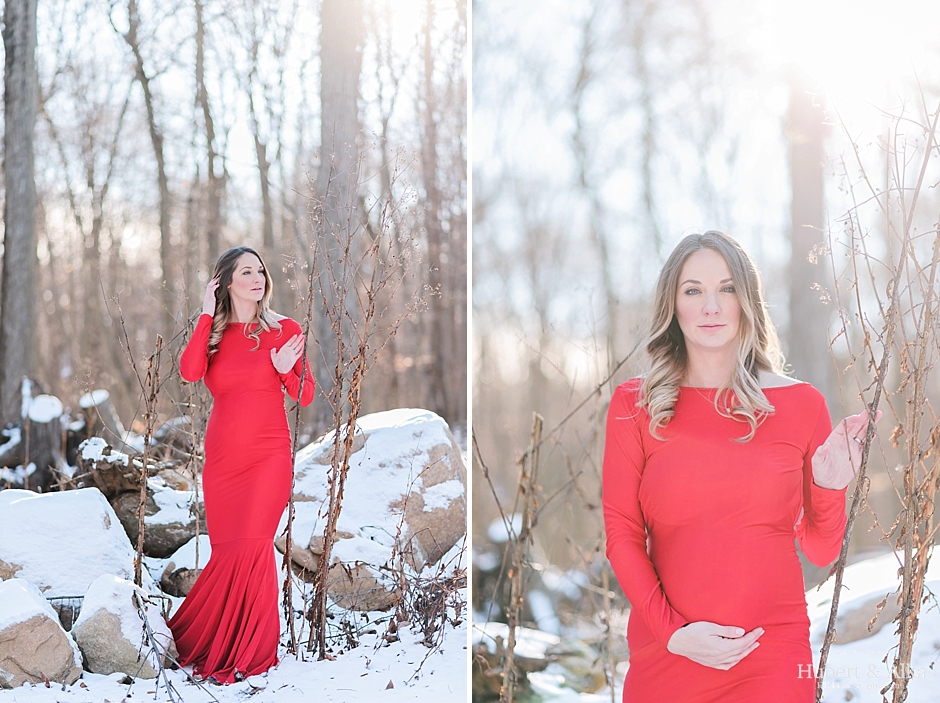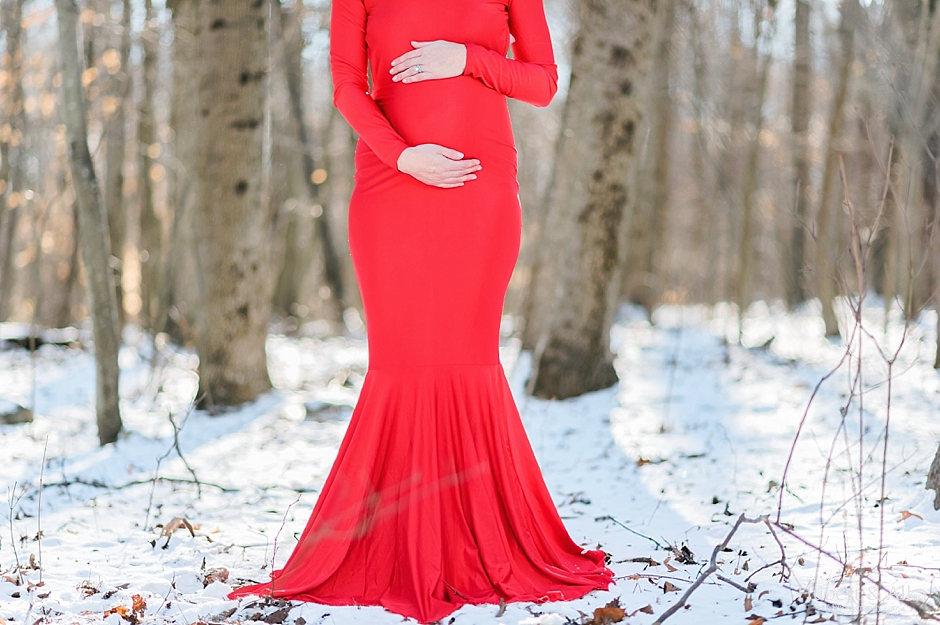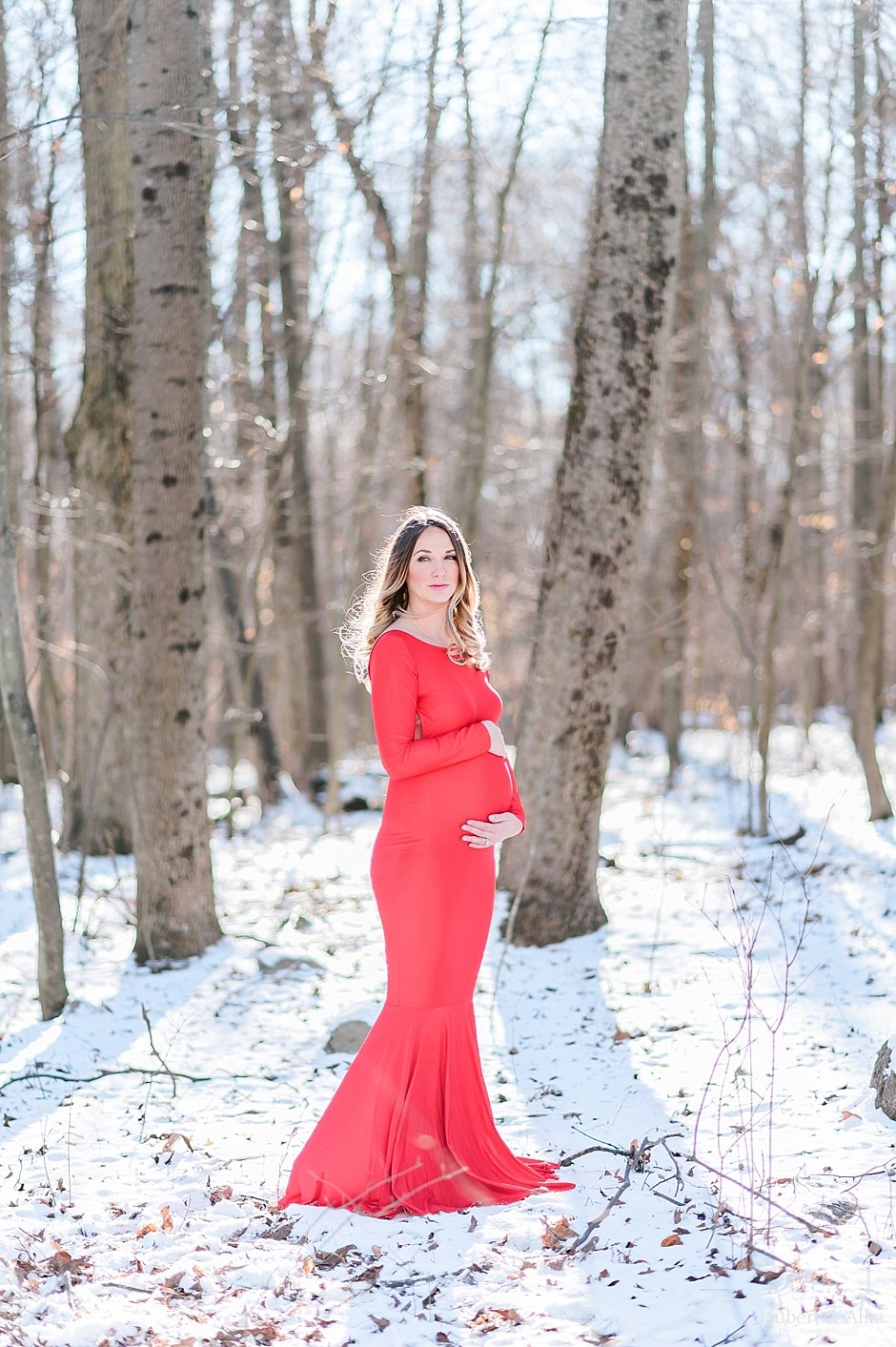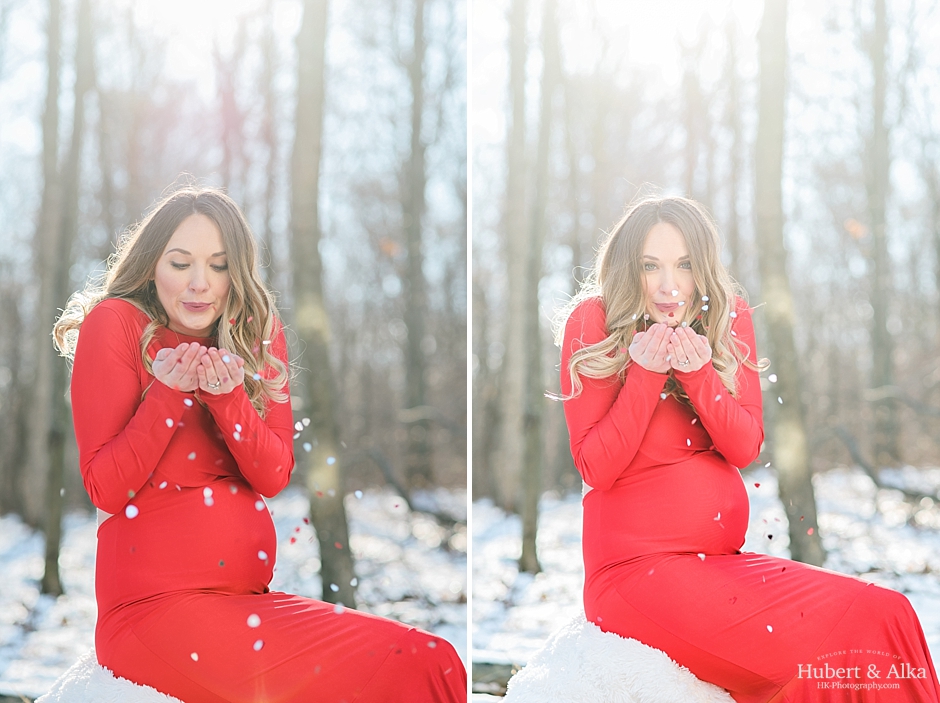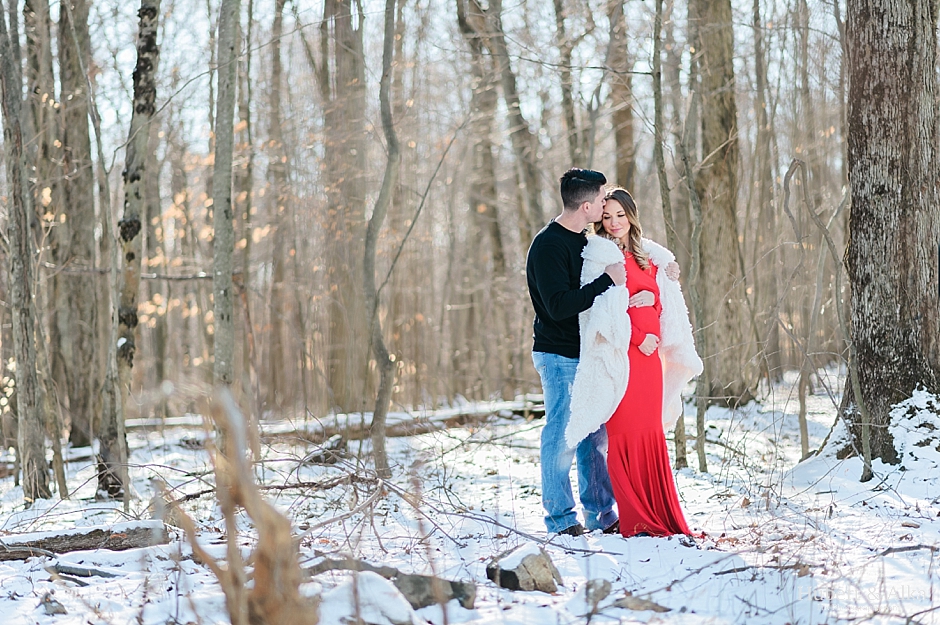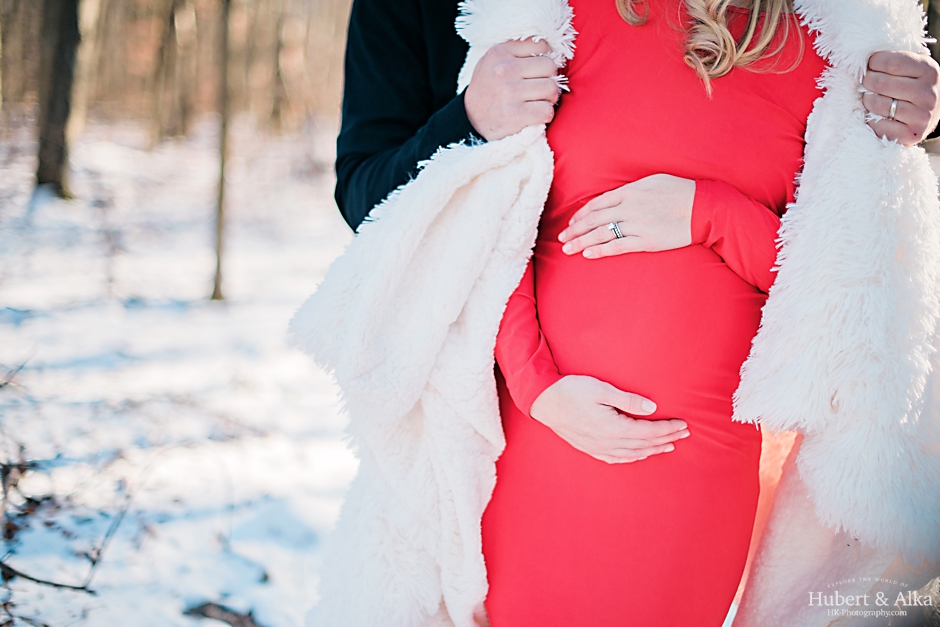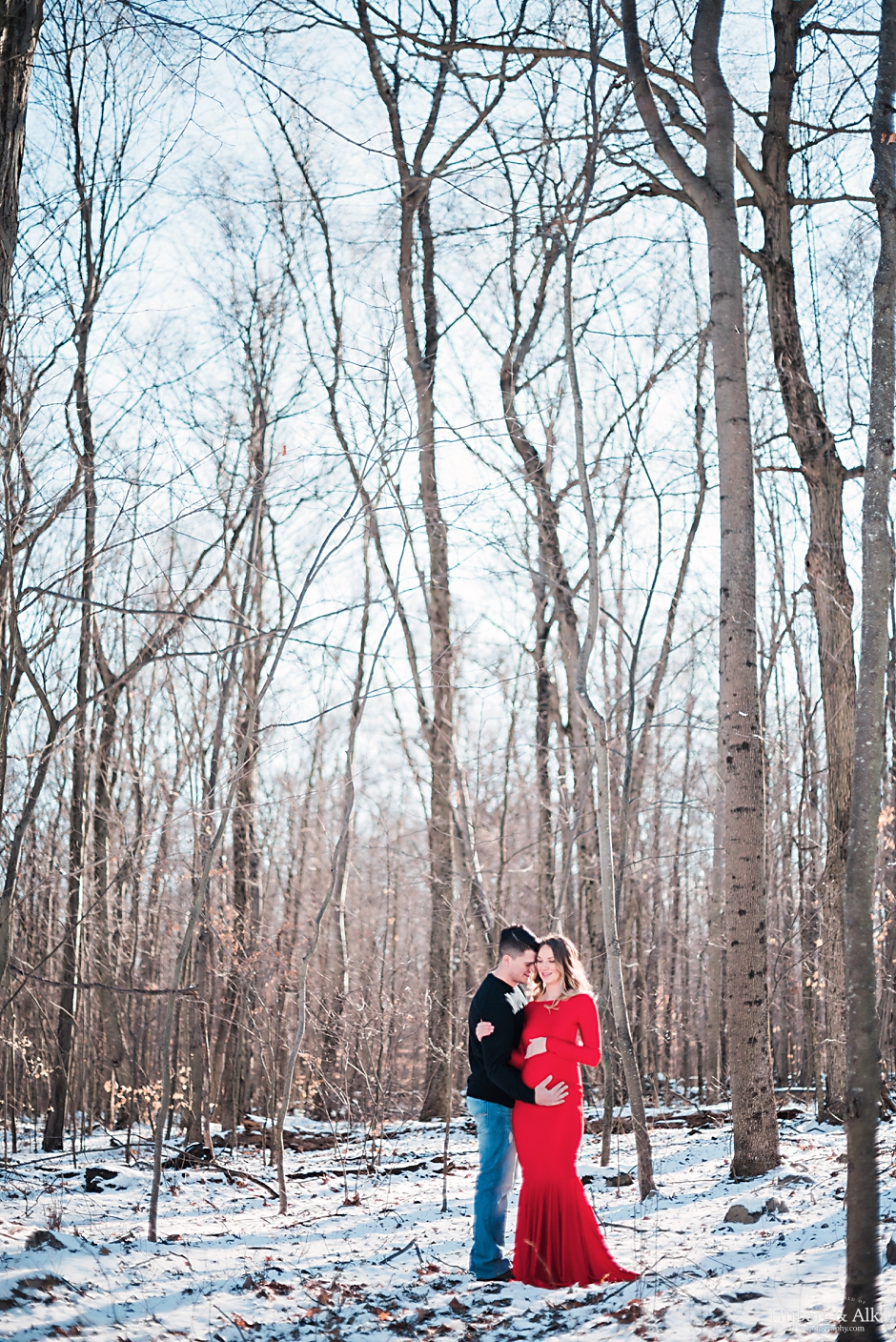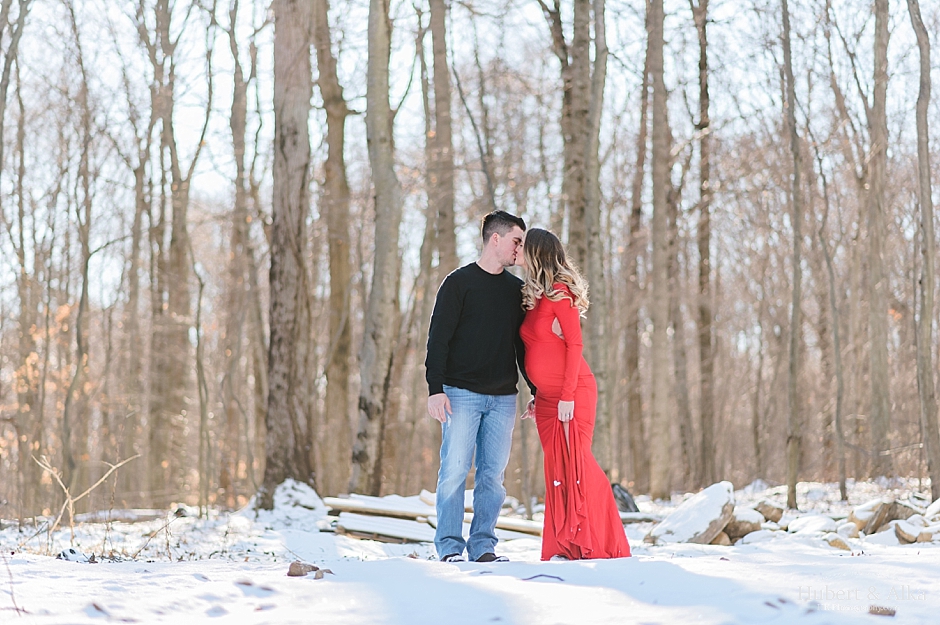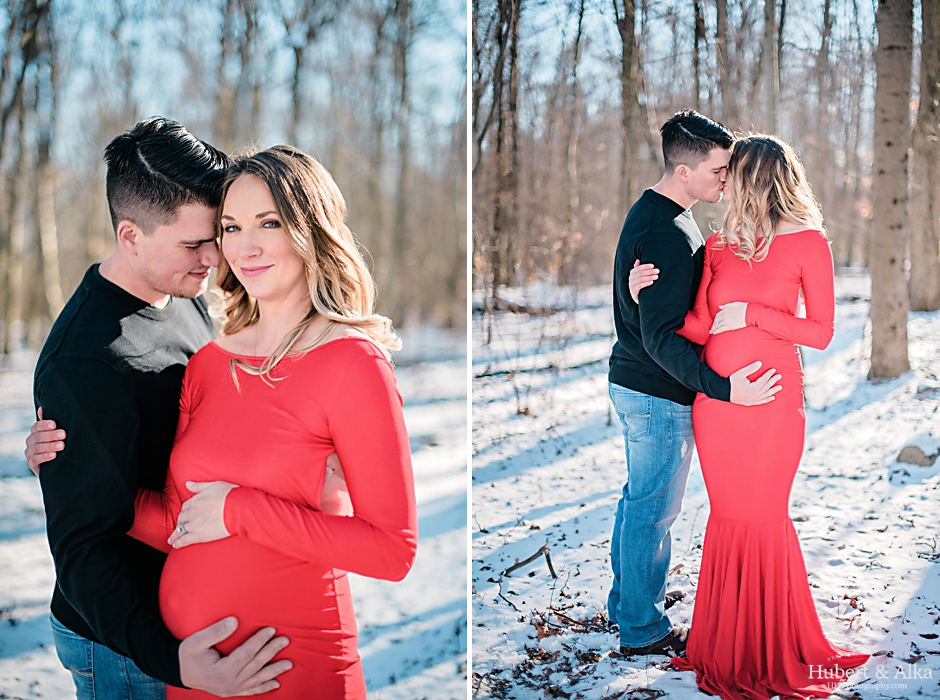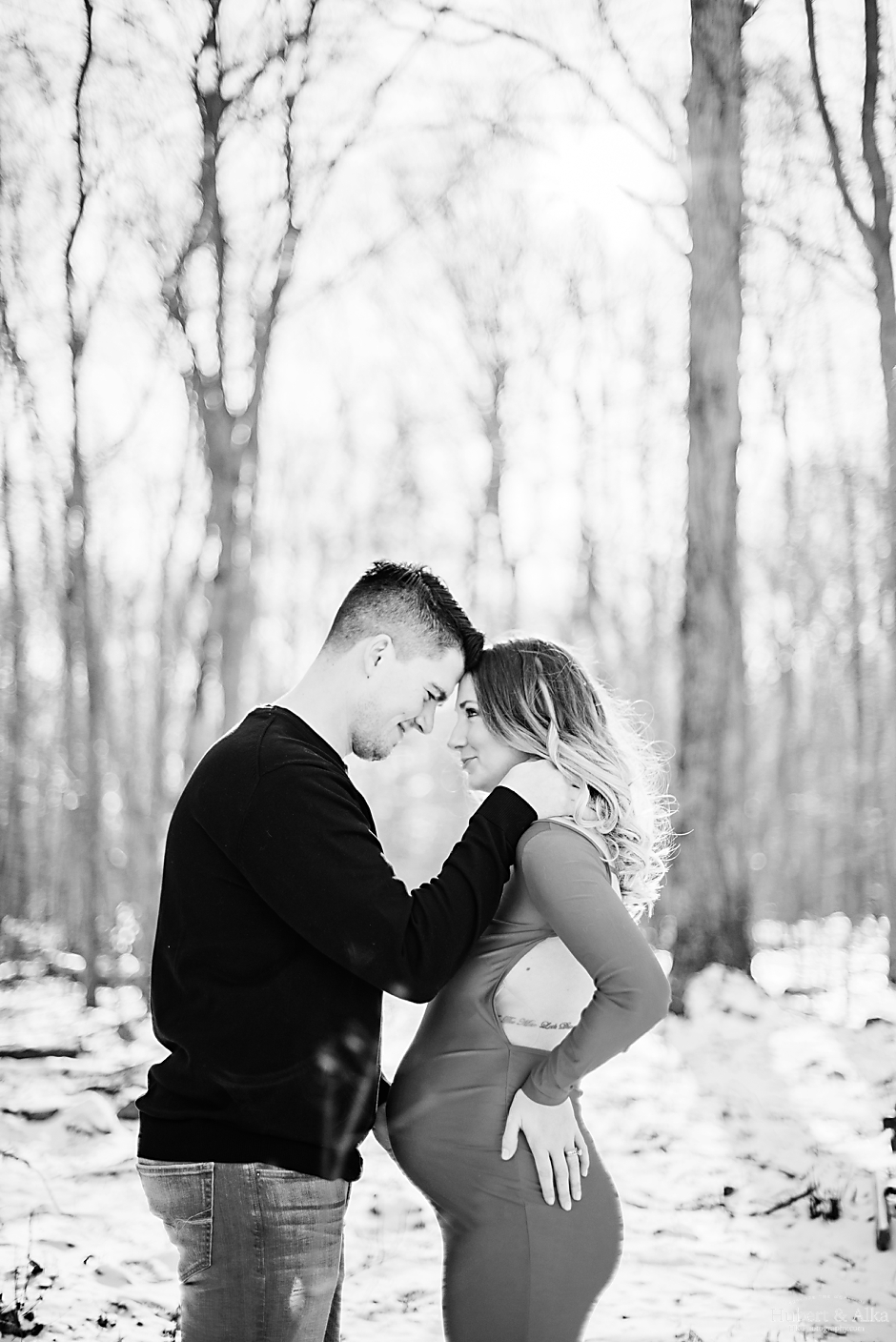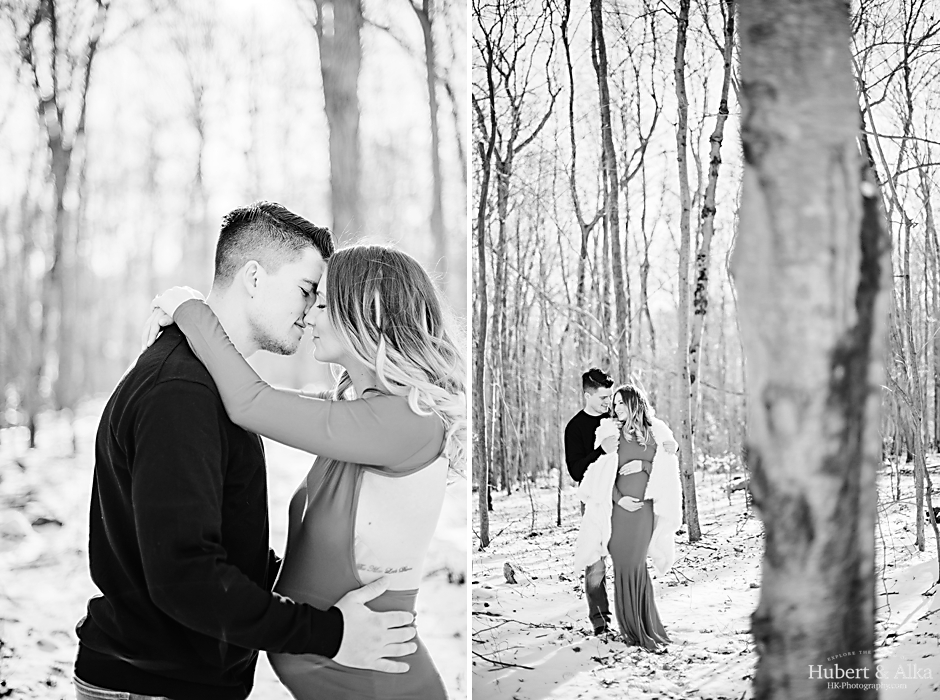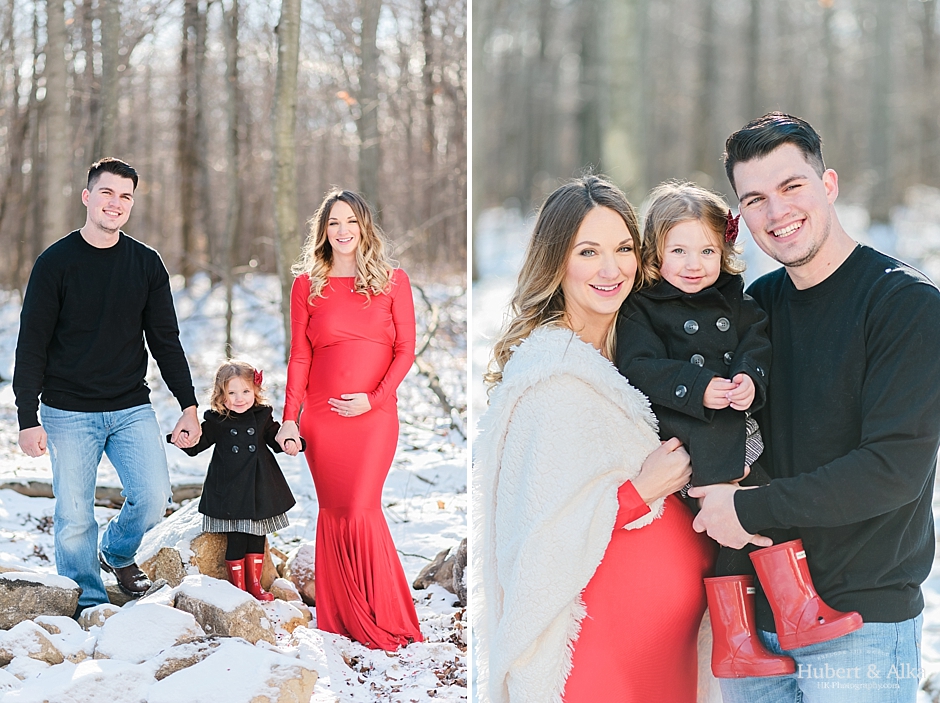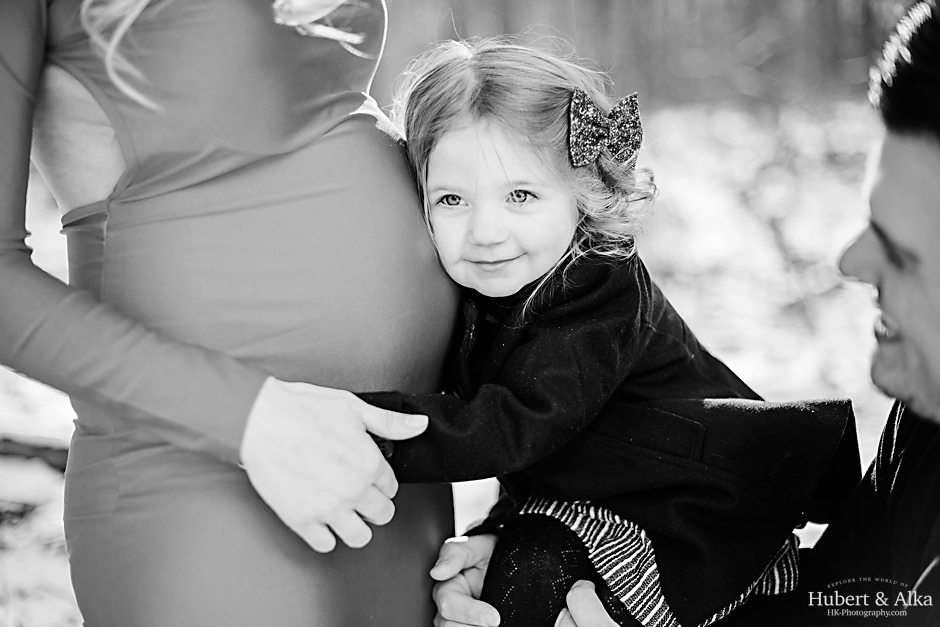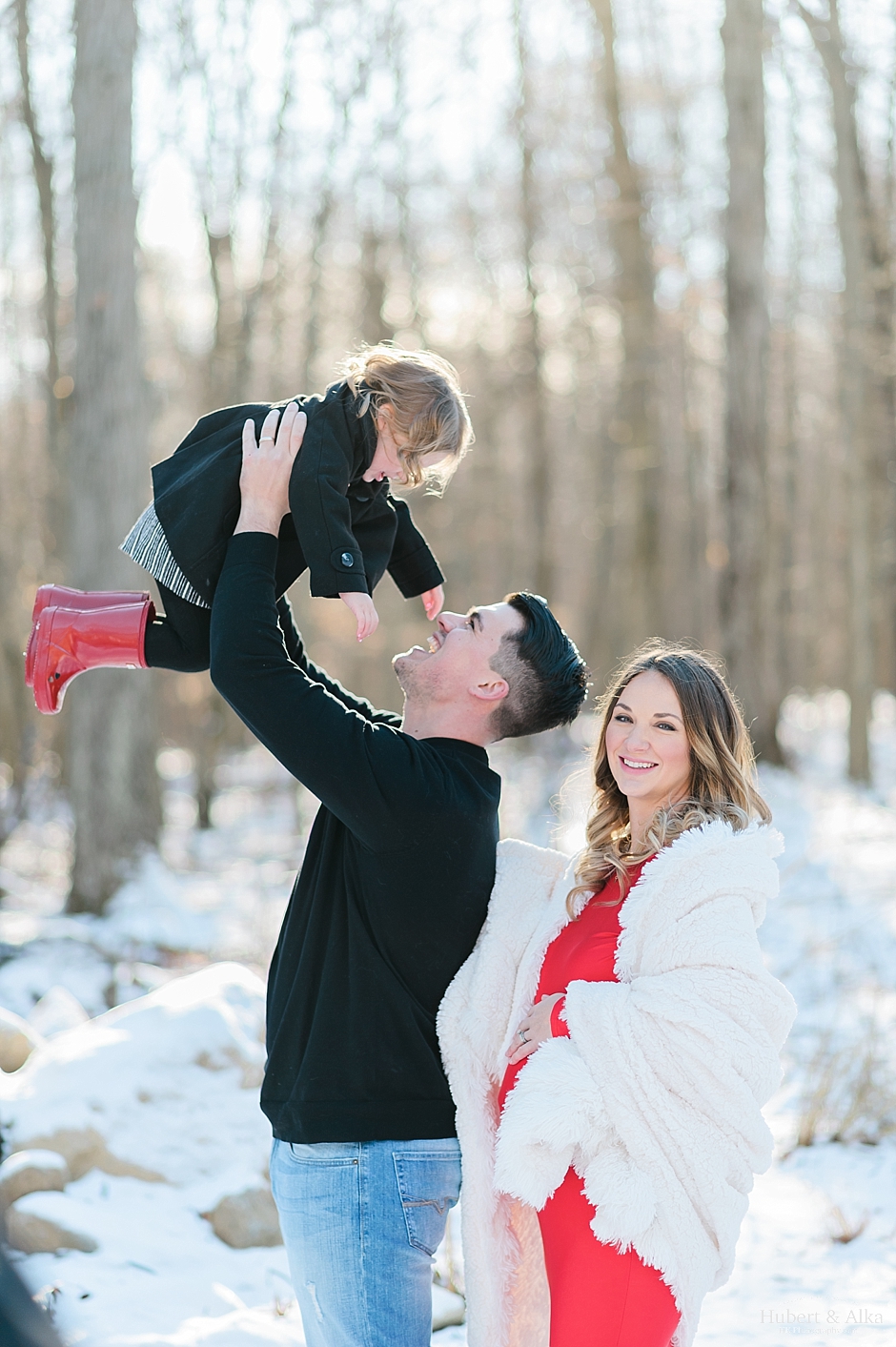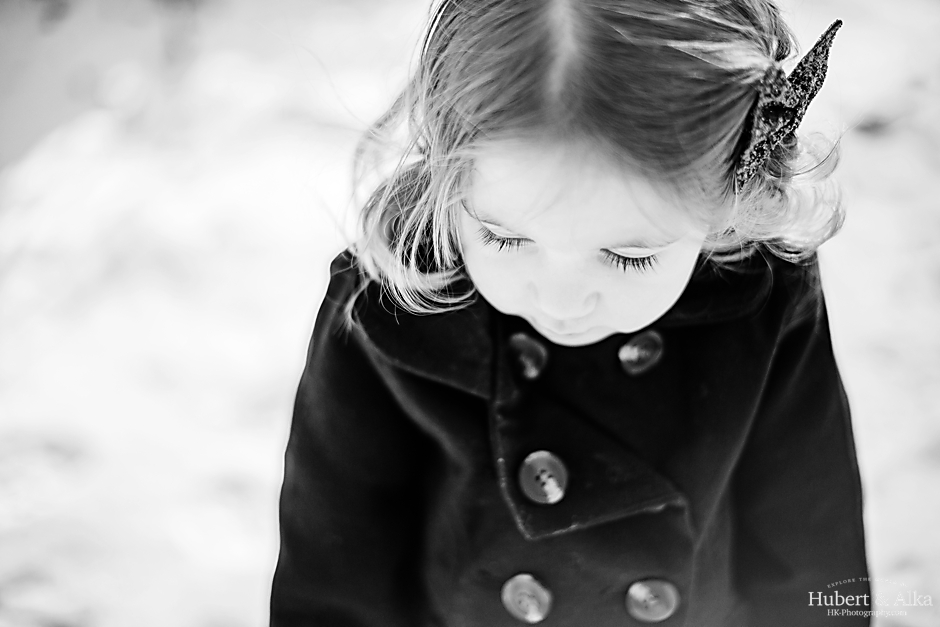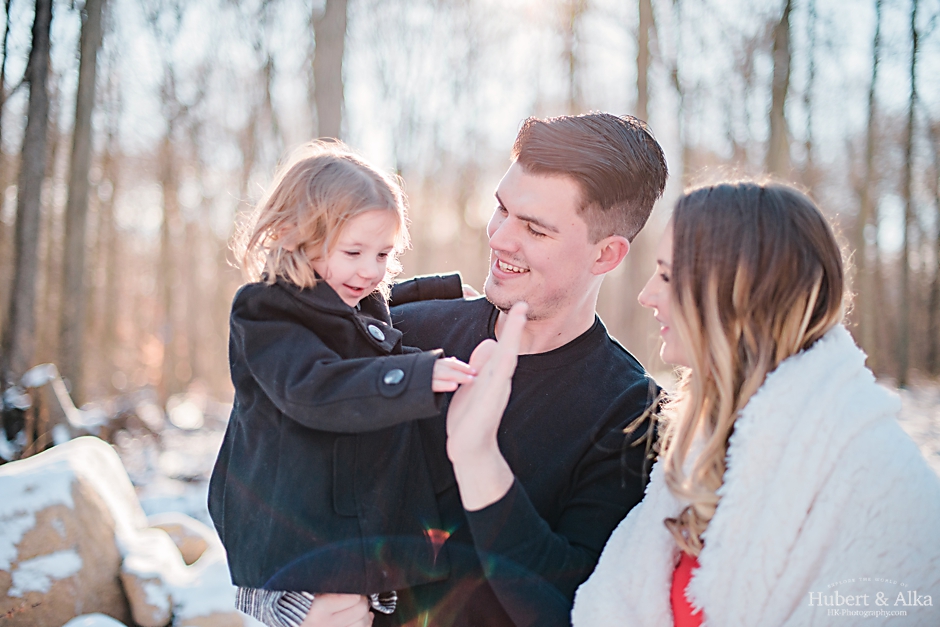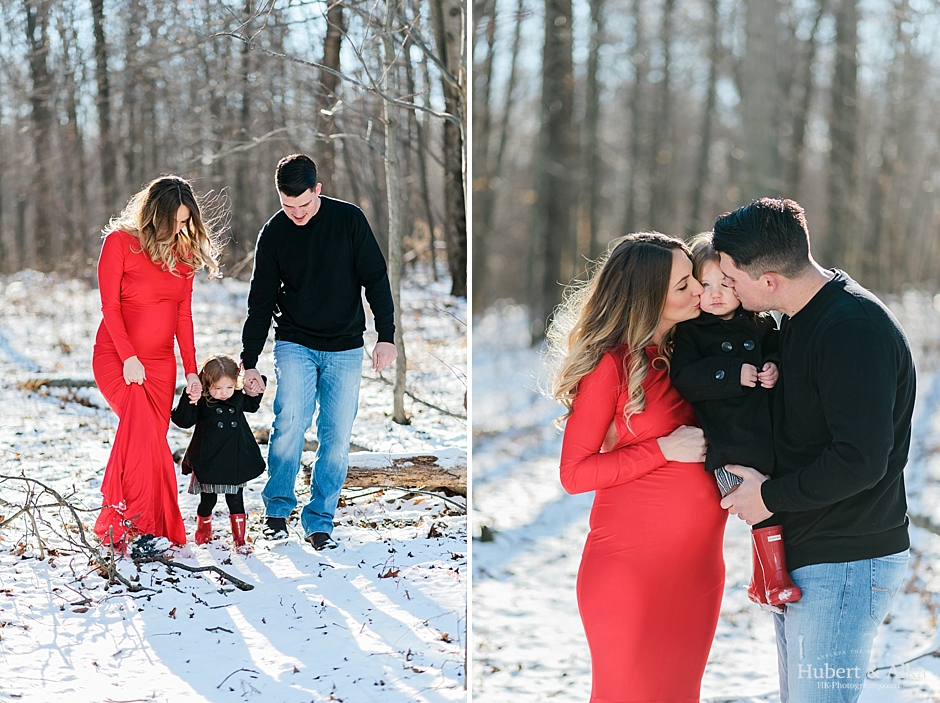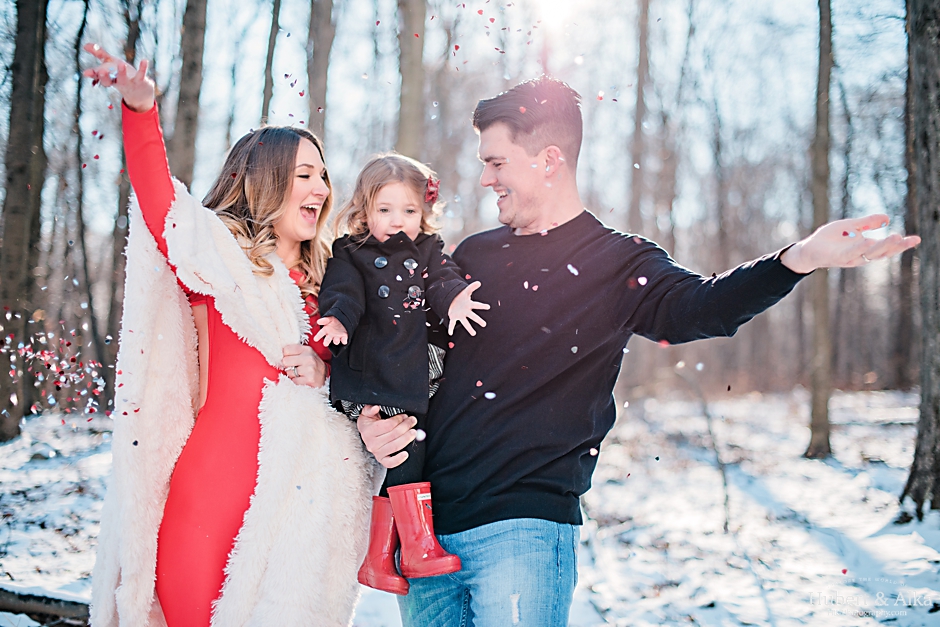 With Valentine's Day right around the corner, Cassie's fiery red dress/snow inspired shoot was spot on for the time of year! Everything about this shoot was so novel – from the feathered snow setting to the gorgeous dress Cassie wore right down to Nola who we quickly became smitten with.
There is something so sweet about a big sister excited to welcome their sibling. You wonder from time to time if they know, and somehow if you glance in their sweet eyes, you can see that they do. And that they are excited just like Mom & Dad. Nola quickly warmed up to the camera and it became hard to not focus on her sweet self the entire shoot.
But then again, take a look at Cassie! We loved seeing the determination and strength in her face (especially since it was so cold outside). She braved the cold, but we could see that this was a time that she wanted especially to share with the little one that is soon to come. It was a way for them to commemorate and bond. Capturing this time would be something for them to look back at for years to come. It was awe-inspiring, as is any moment when you see an expecting Mom.
We feel so lucky to have been able to connect with Cassie, Mike and Nola! Their gorgeous family is perfect in all ways – and the little addition soon to come will make it all the more sweet. Congratulations to you all – we are so happy for you!
Winter Maternity shoot with Cassandra – Instagram.com/hubertkopec/ and Facebook.com/hkphotography.ct