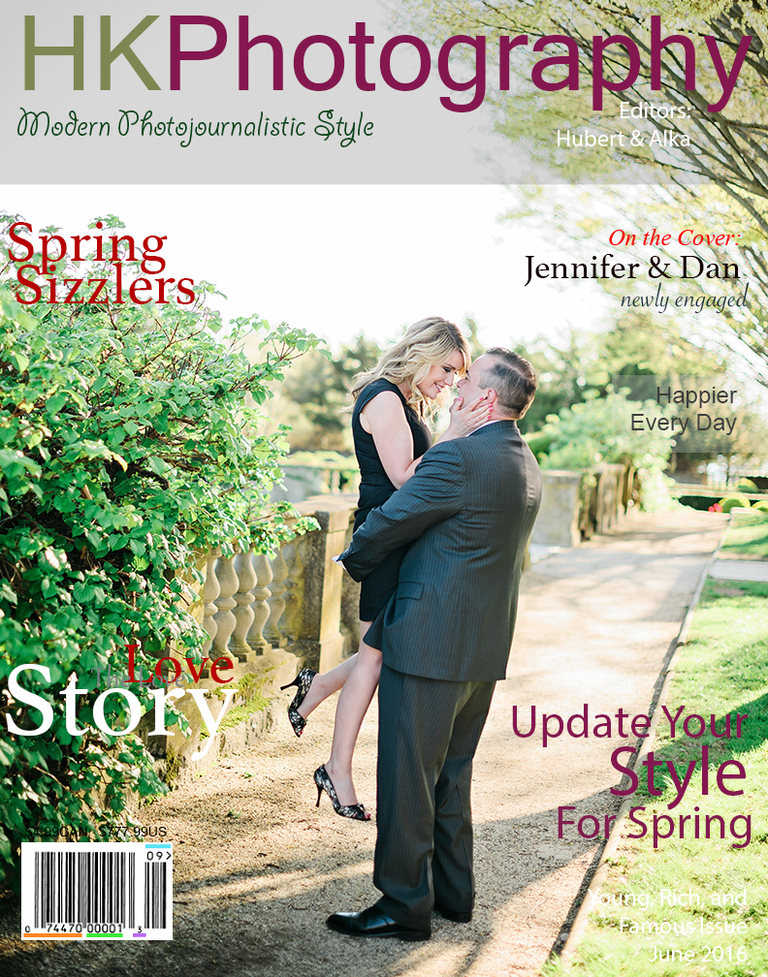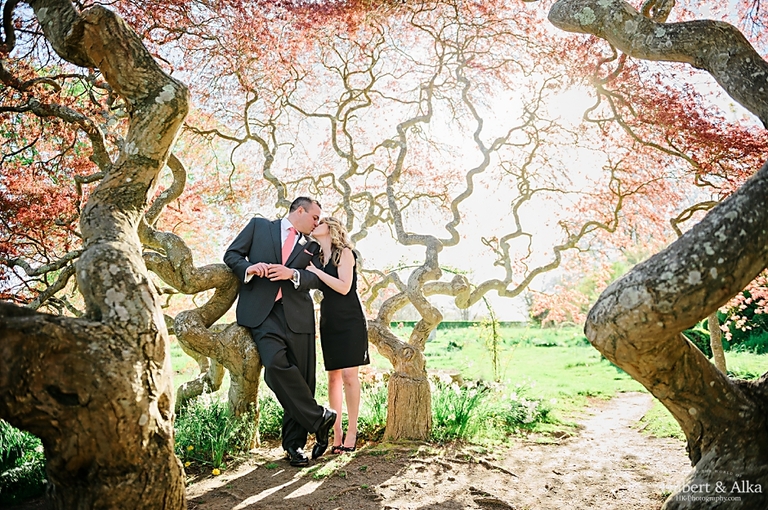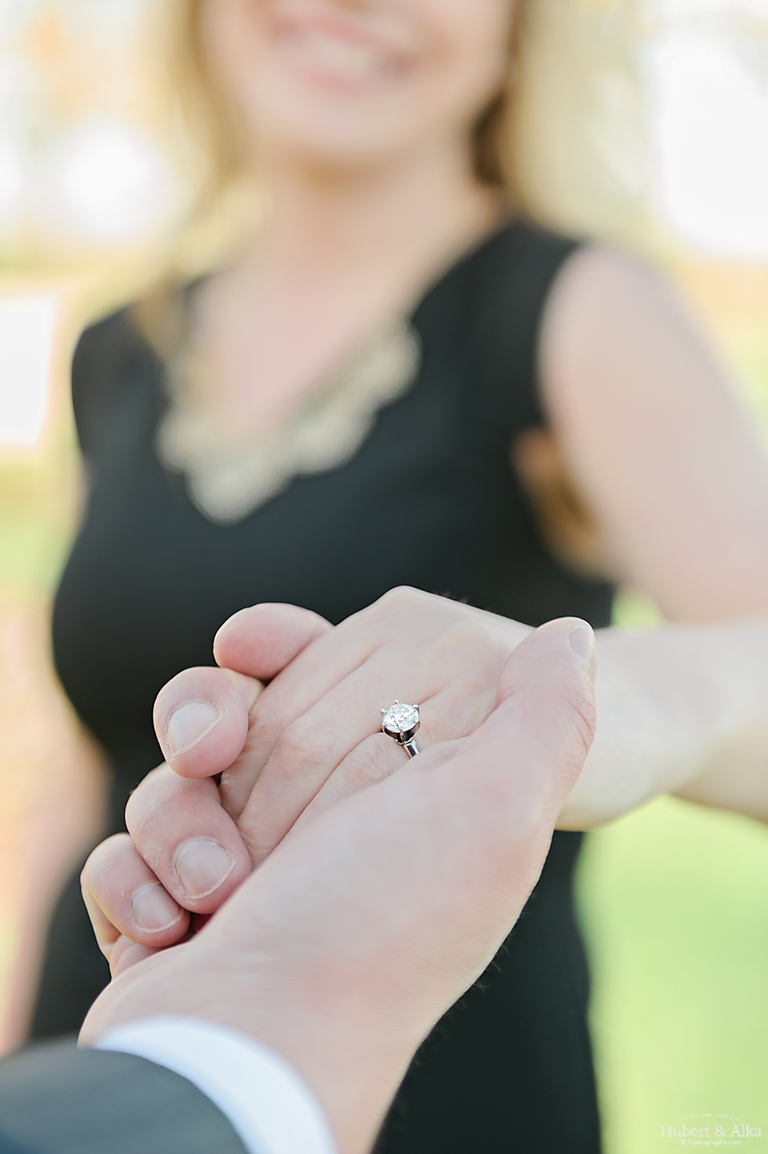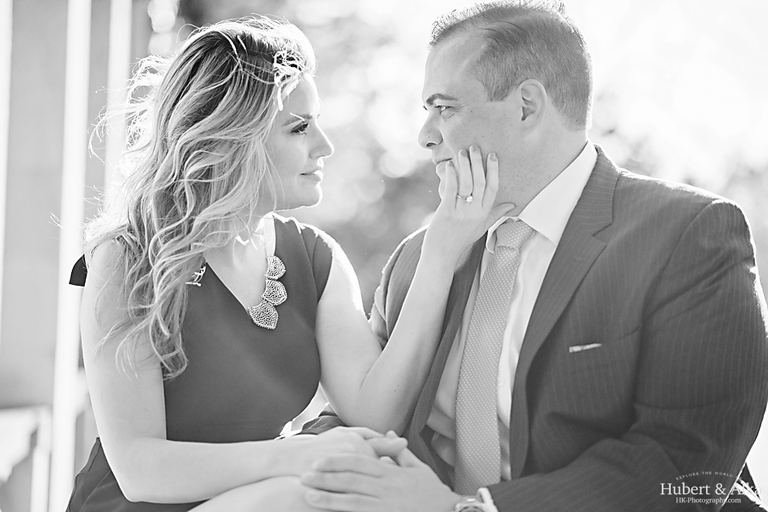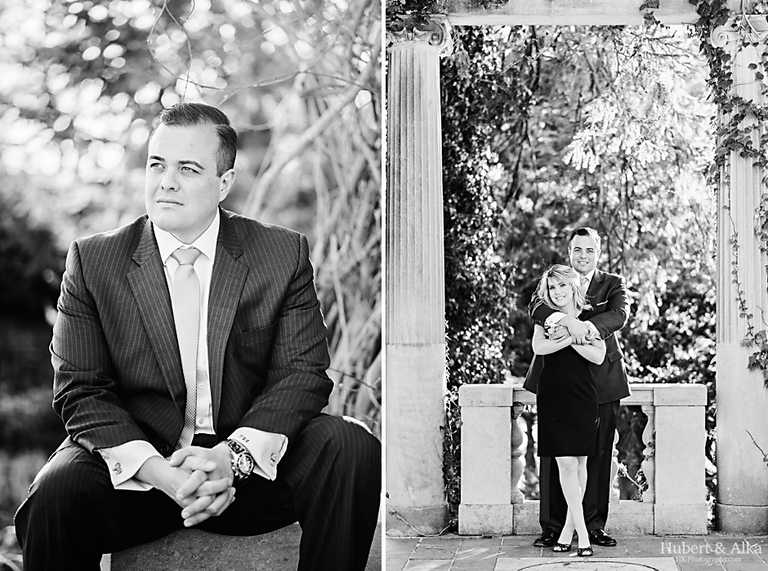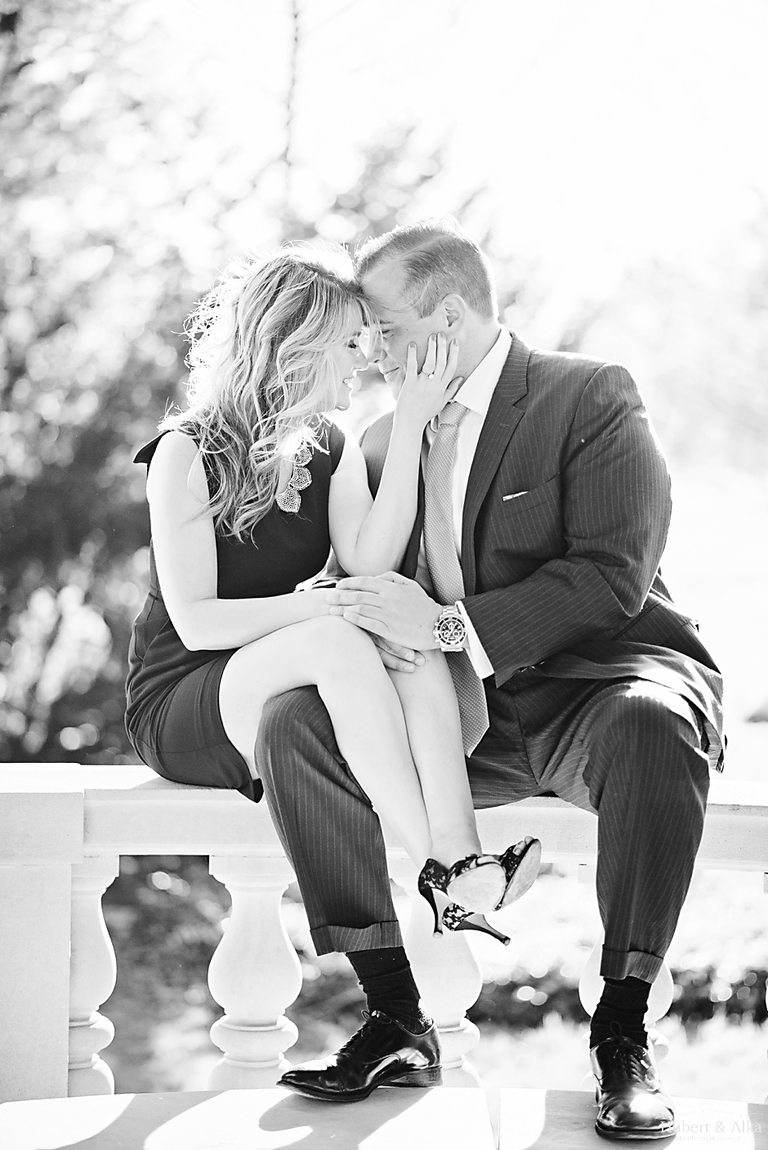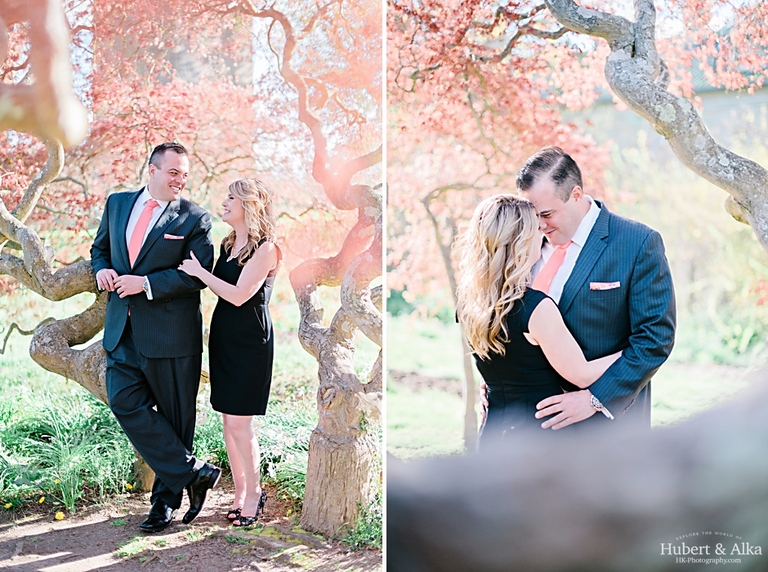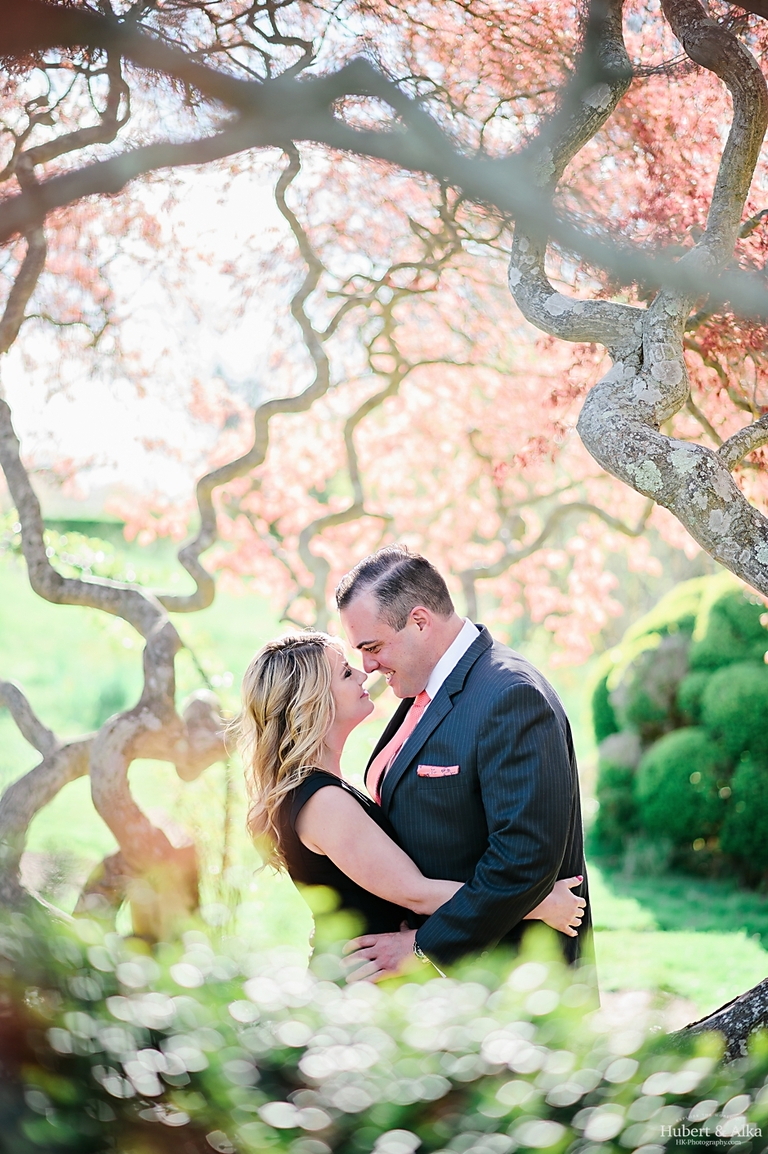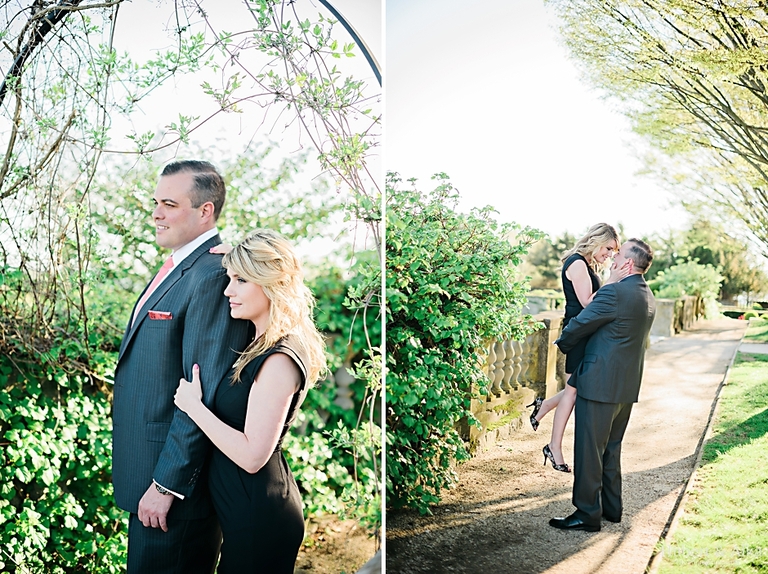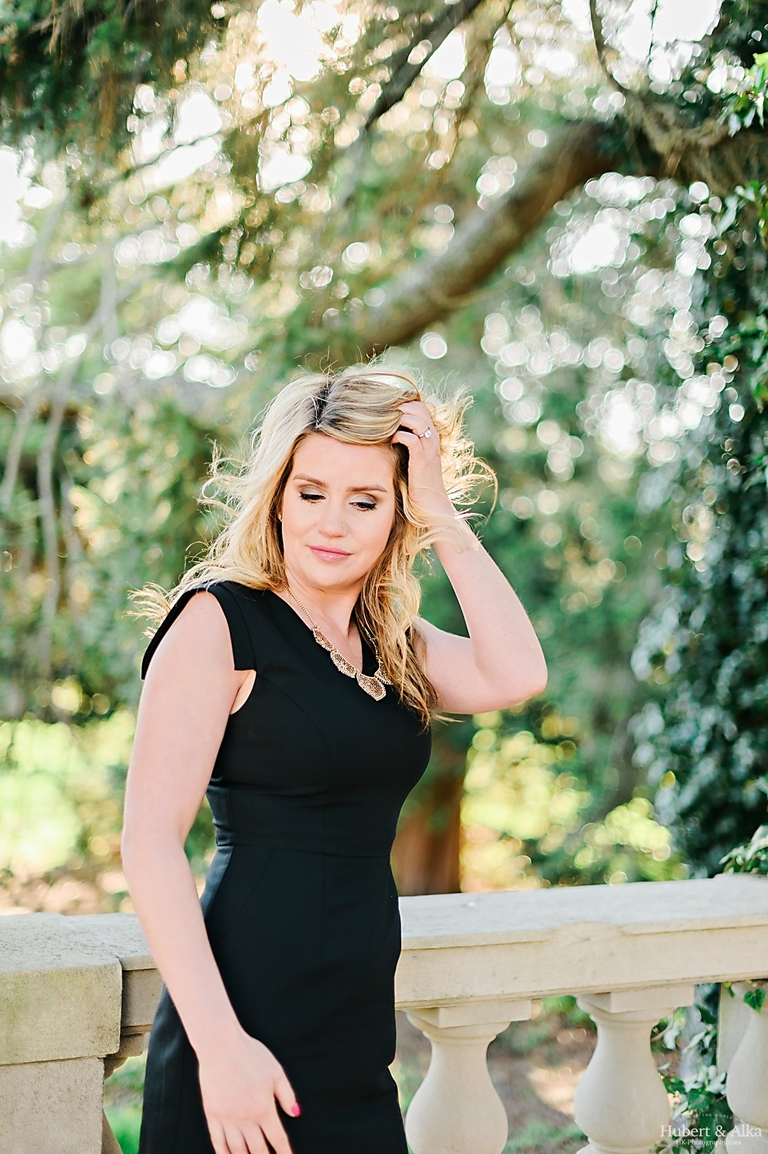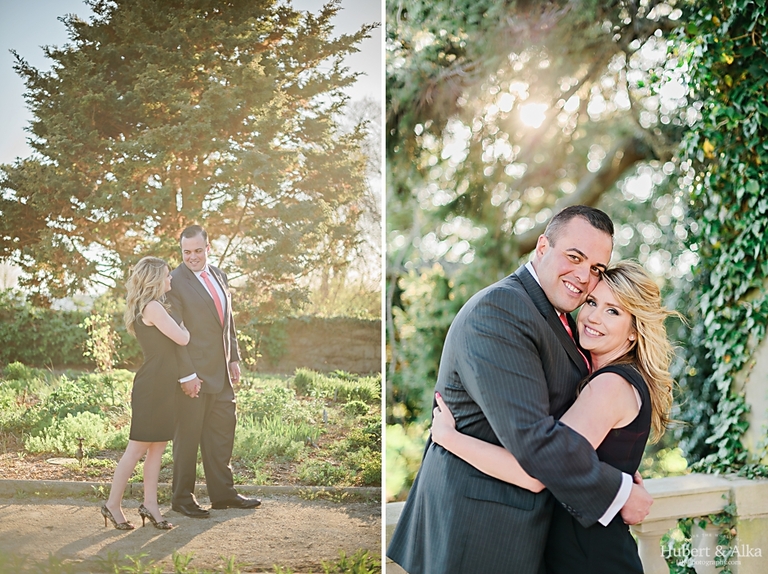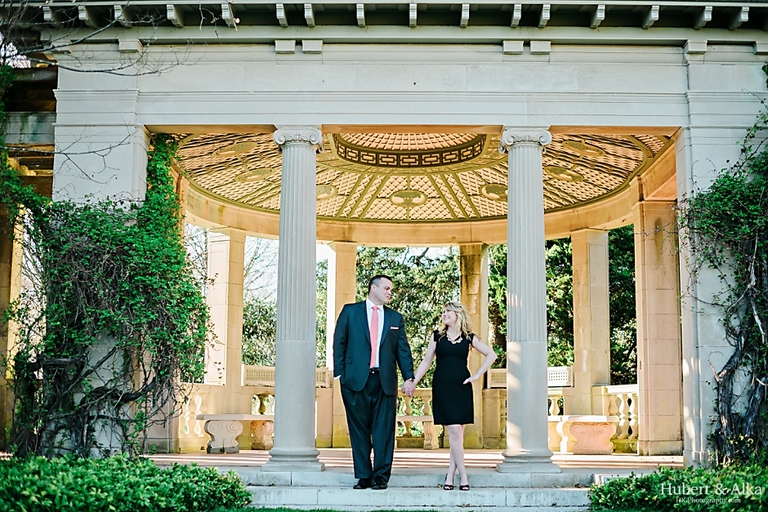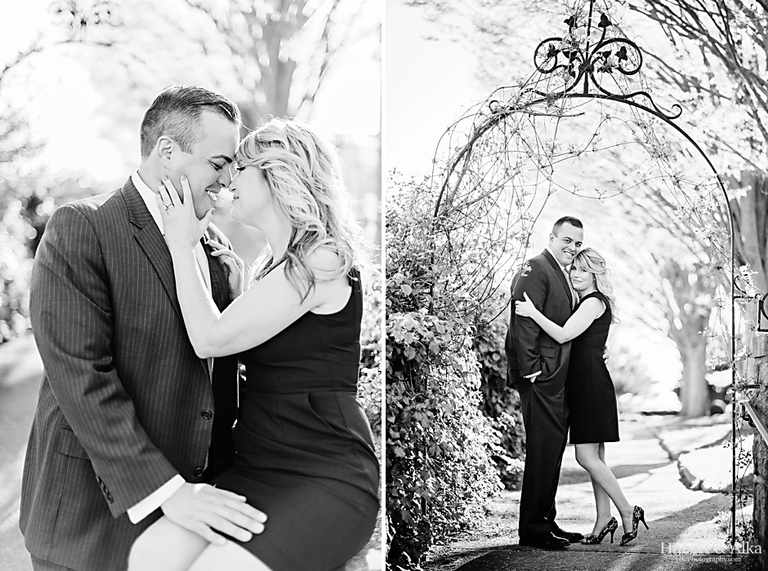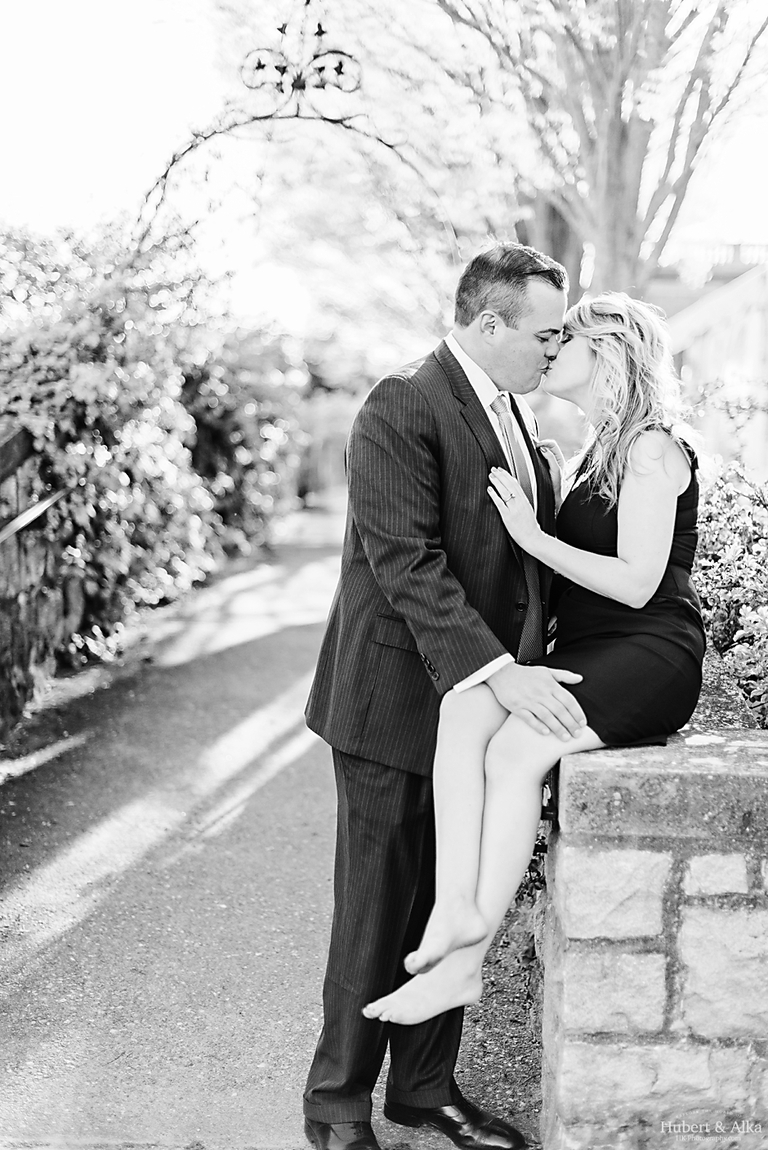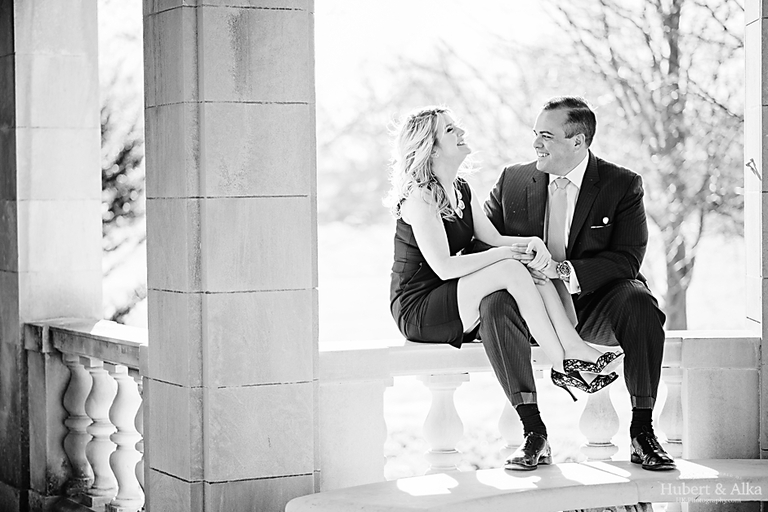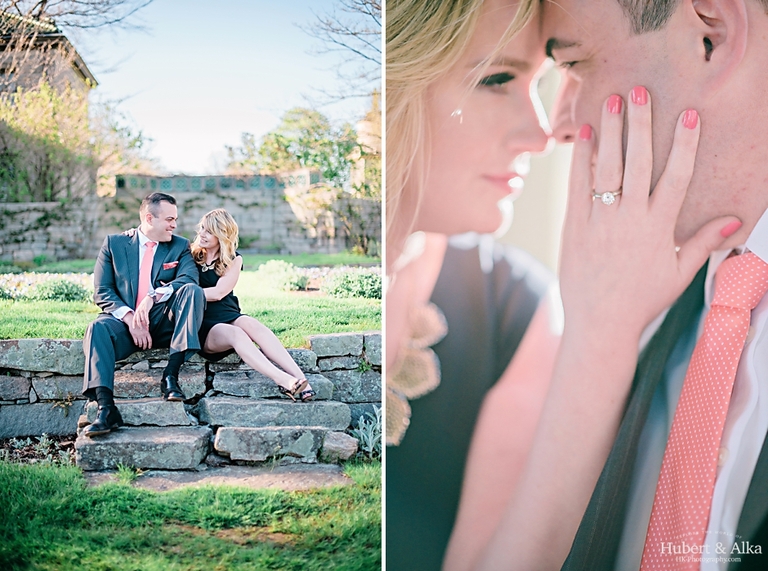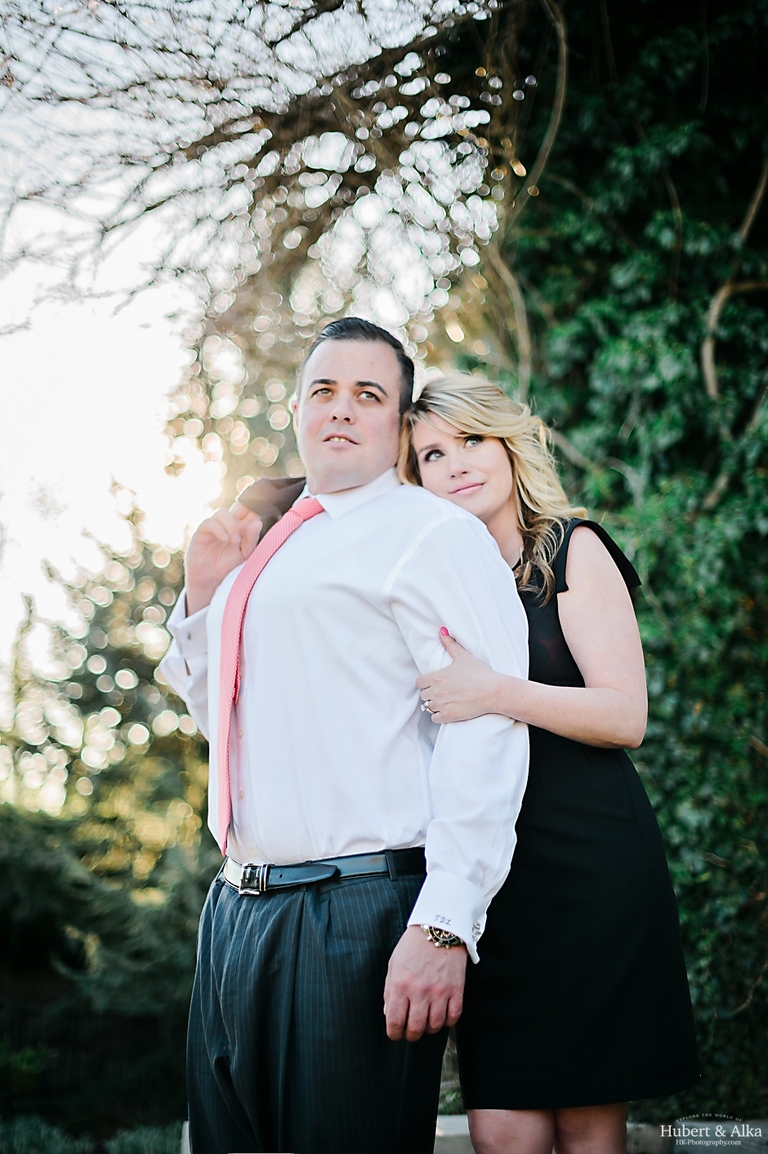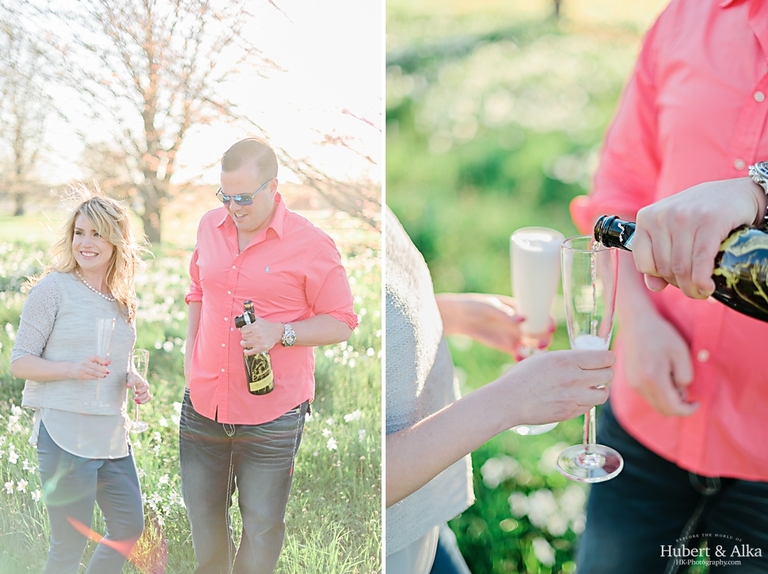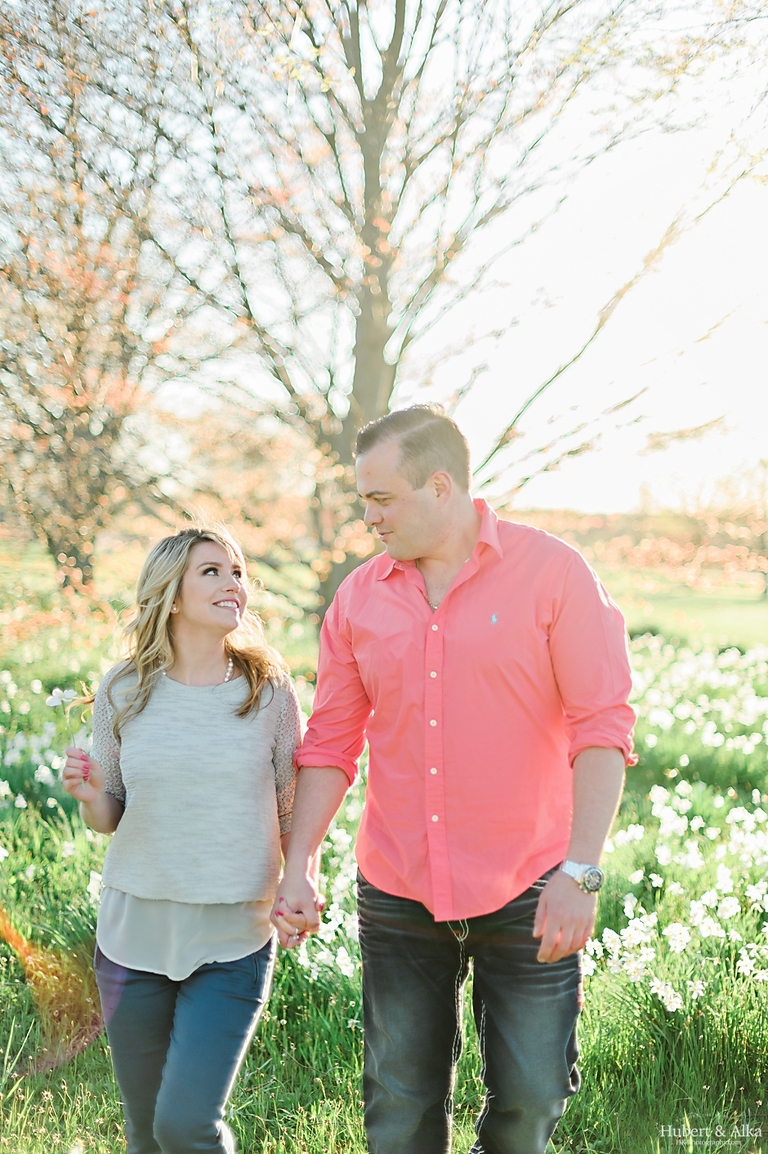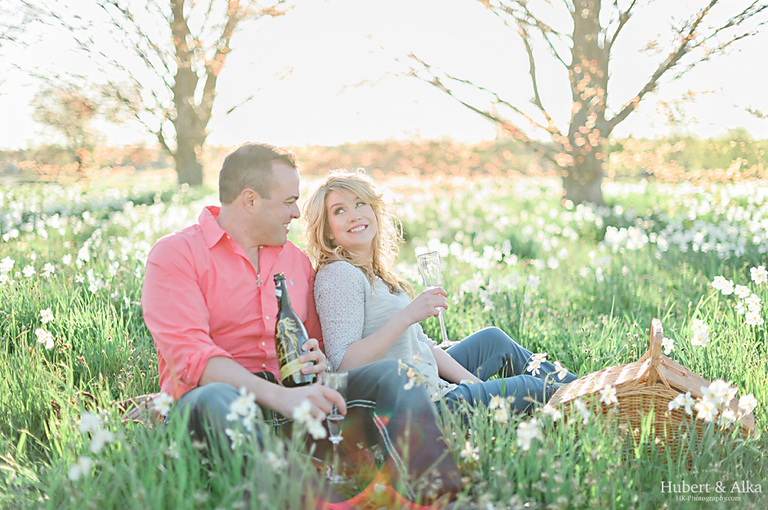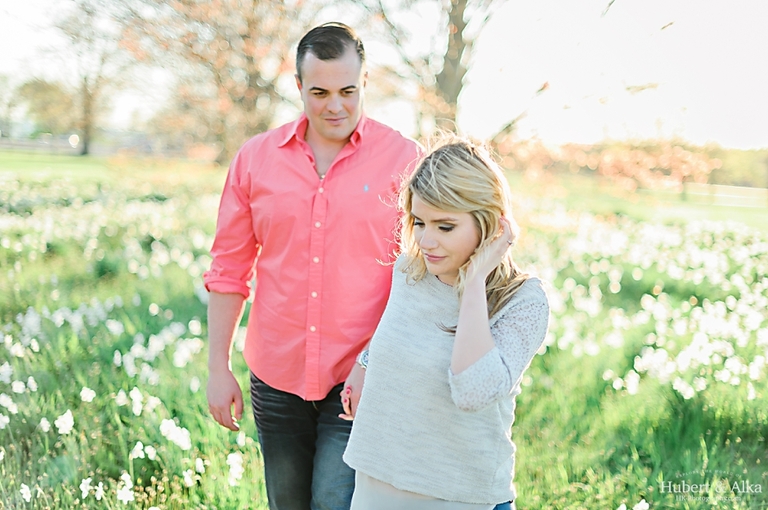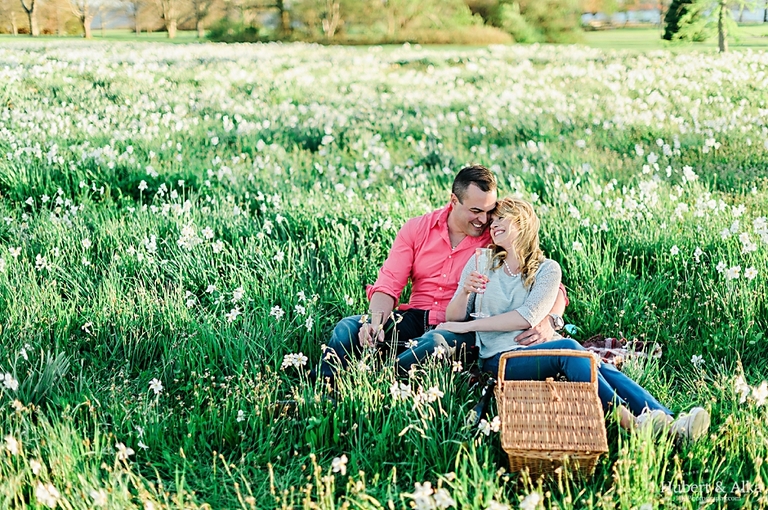 It's been something of a wild ride when it has come to weather this year…or perhaps we say this everrrry year! When couples have the flexibility to schedule a backup day and we can switch to it based on the forecast, we can't thank the stars enough when it does happen. For one thing, we want to have a lot of fun on the engagement shoot without any worries about wind, wetness, hair…the list can go on. And for another thing, who doesn't want to spend an afternoon outdoors on a beautiful day?
Getting out there with Jenn and Dan on this gorgeous albeit a bit chilly afternoon was just what we needed to kickstart our spring. Eolia is gorgeous as usual, but the added bonus was the daffodil field in the middle of the park. It was dreamy, like a bit of fantasy in real life.
Plus, there were lots of quips of laughter surrounding the general conversation. Dan is hilarious and it's easy to see how much he loves to make Jenn laugh. Their frankness with each other and us was awesome to experience. It was hard to believe we hadn't known them for years!
At the end of the day, Jenn and Dan's shoot was equal parts beautiful, fun, and adventurous. These teasers above are only a small sampling, but looking through them, we are so excited for their big celebration next month!
Harkness State Park Spring Engagement Photography – Jennifer and Dan – Instagram.com/hubertkopec/ and Facebook.com/hkphotography.ct