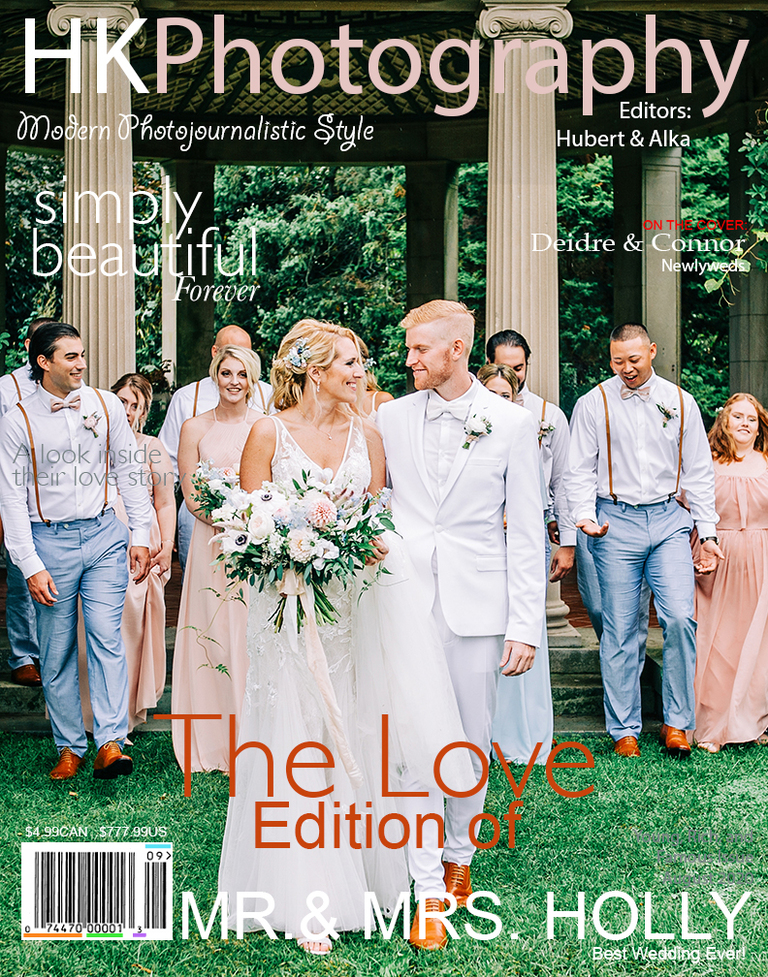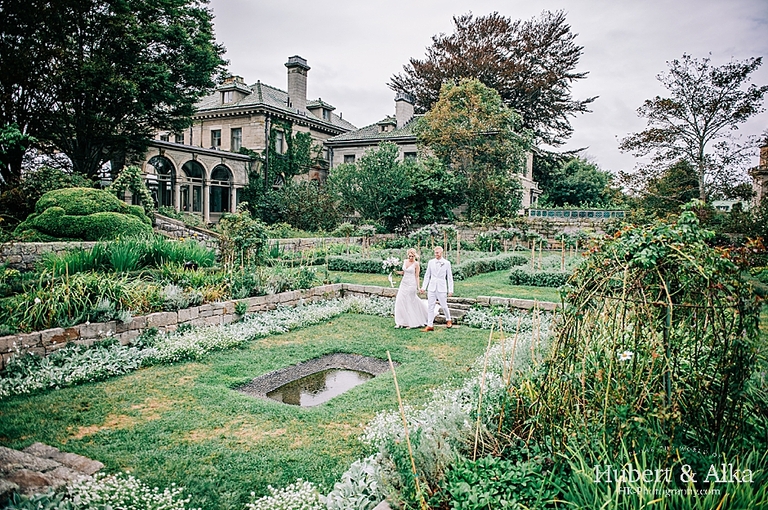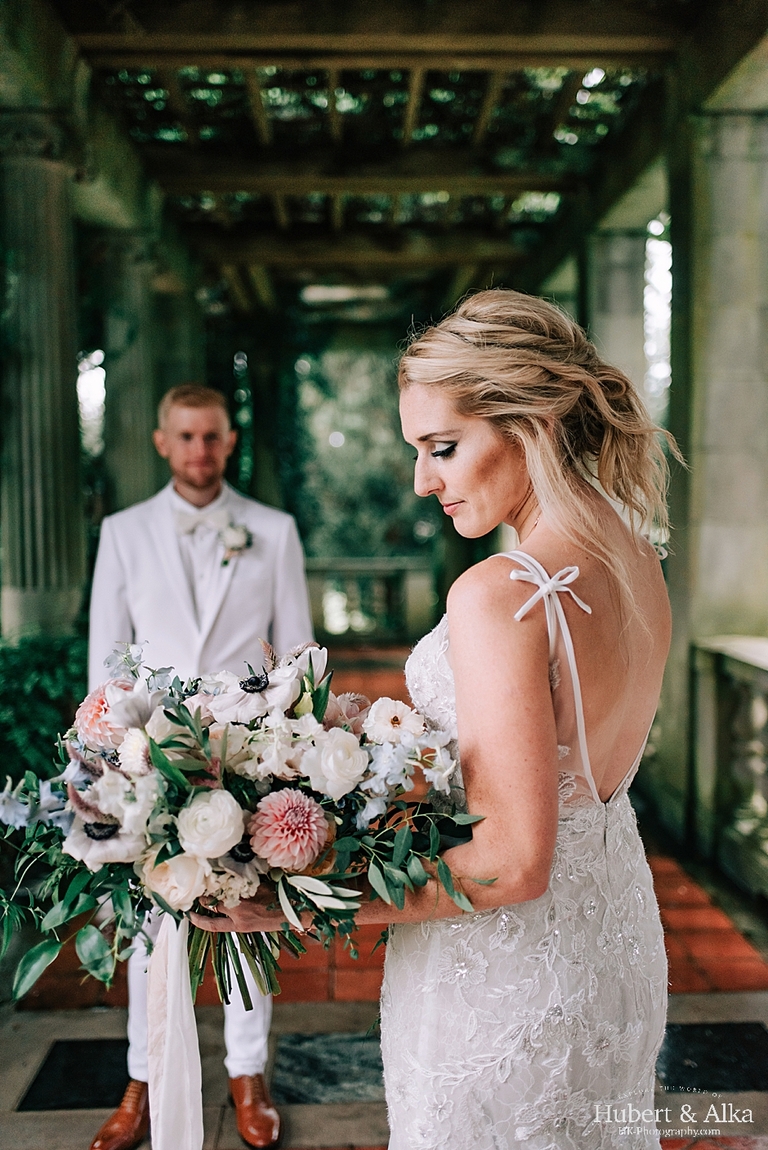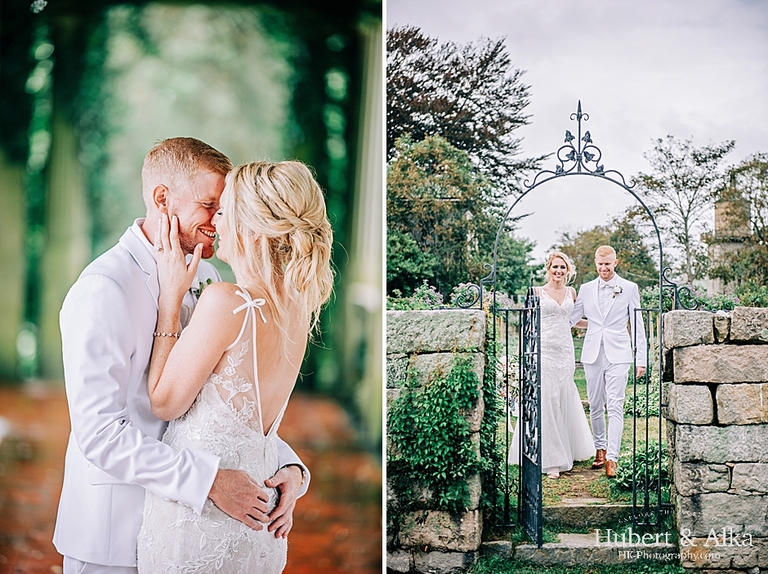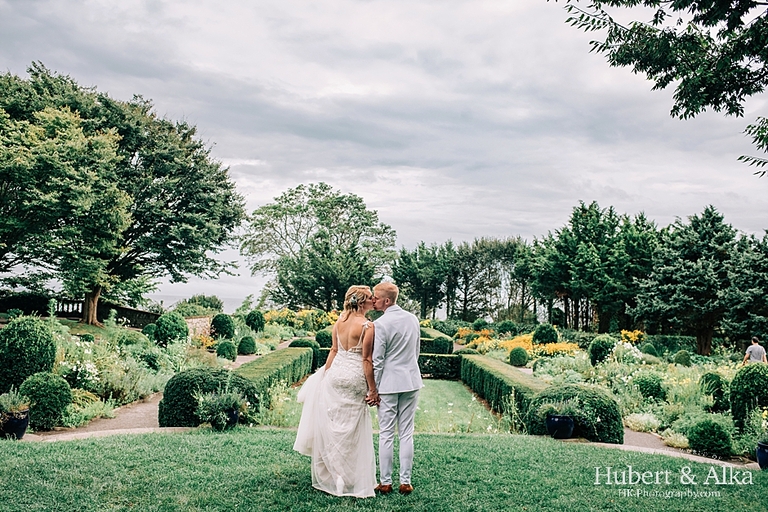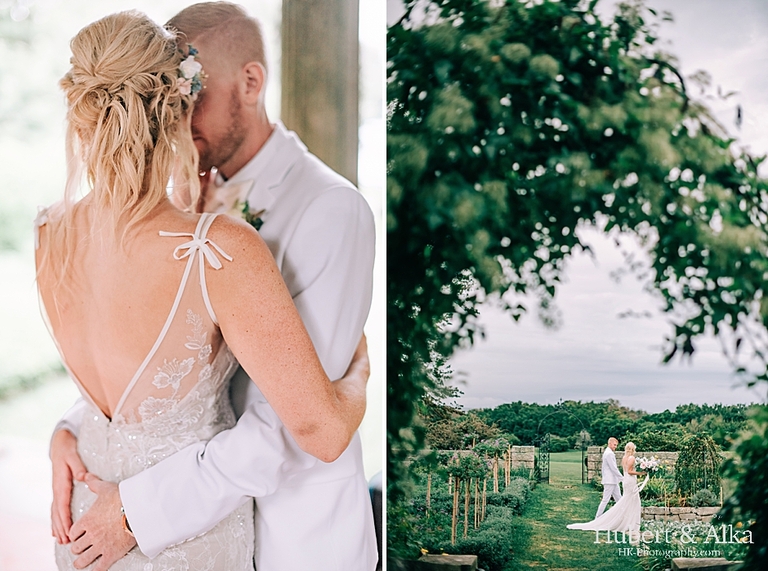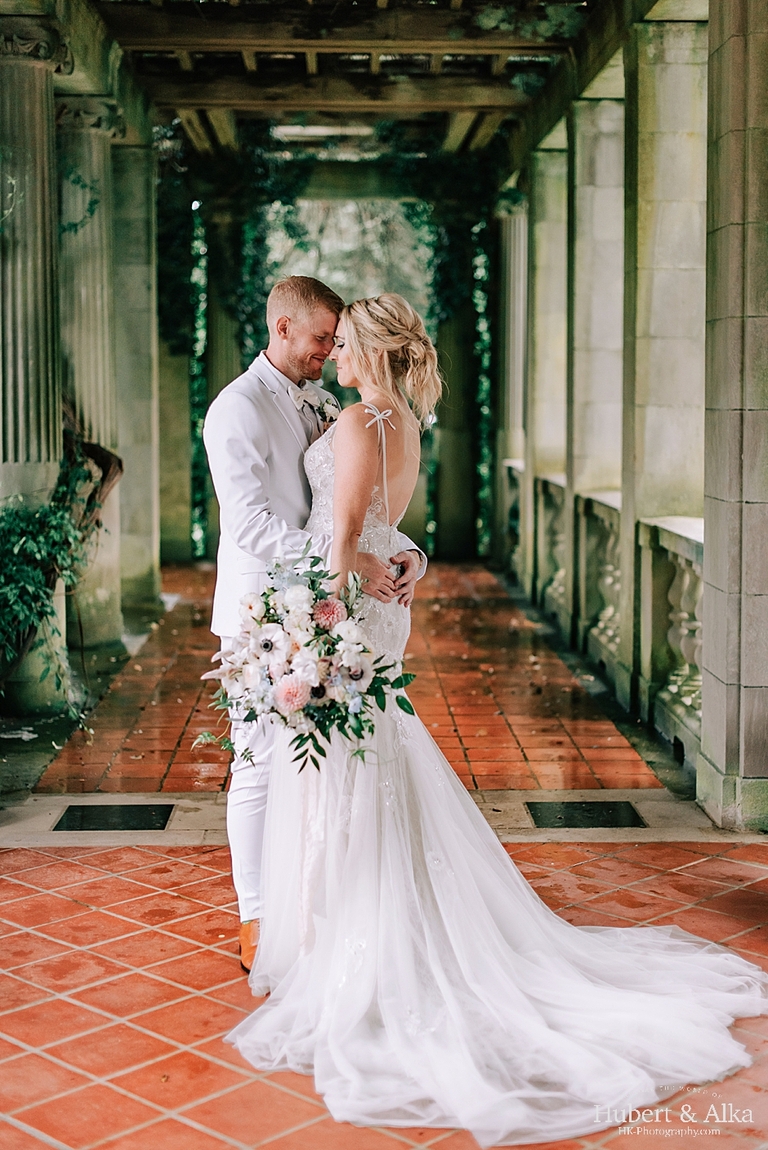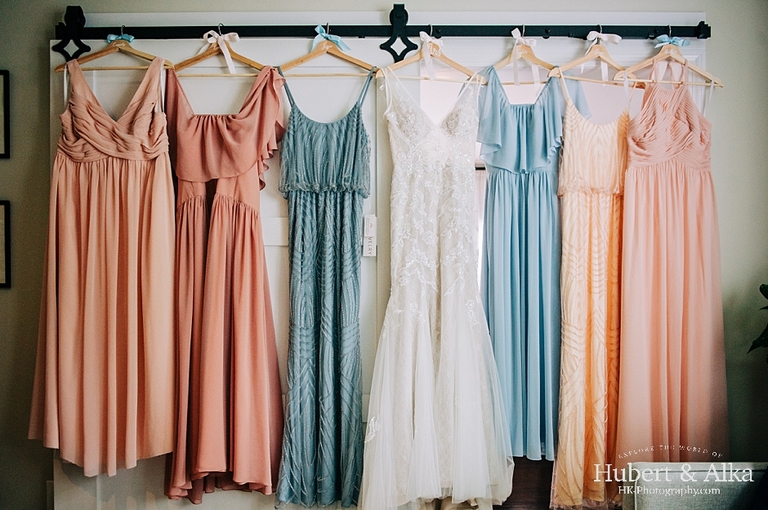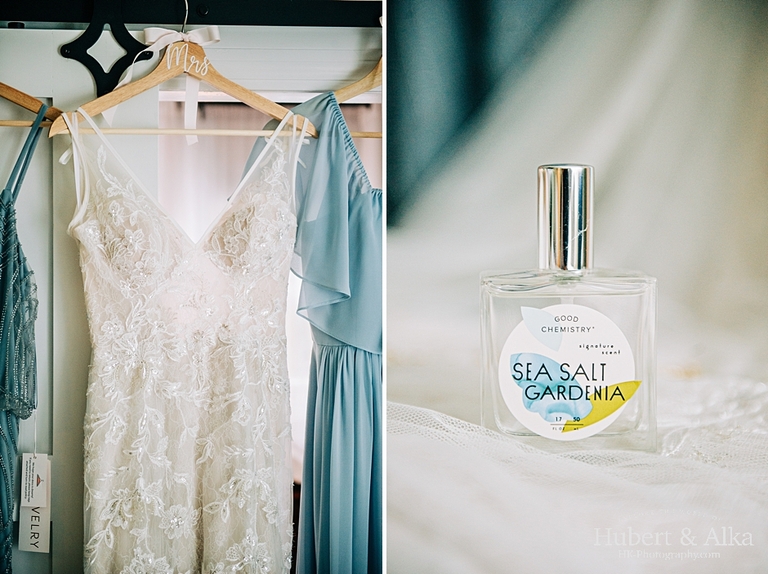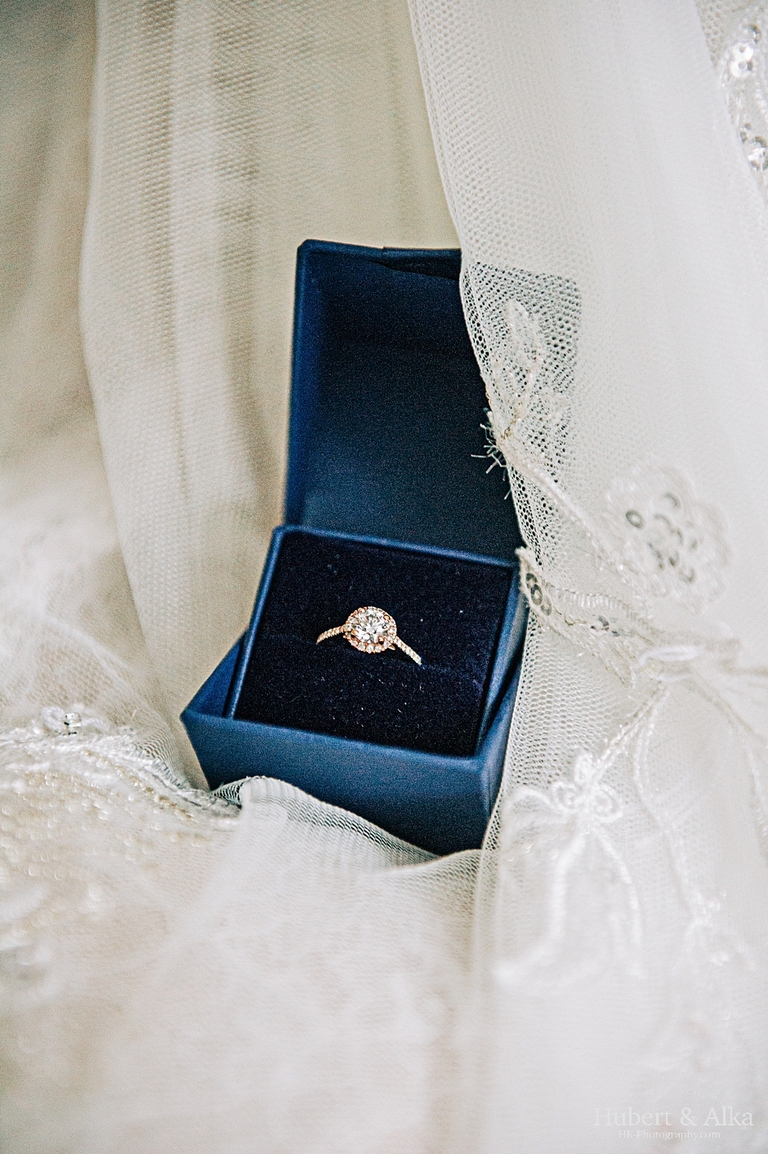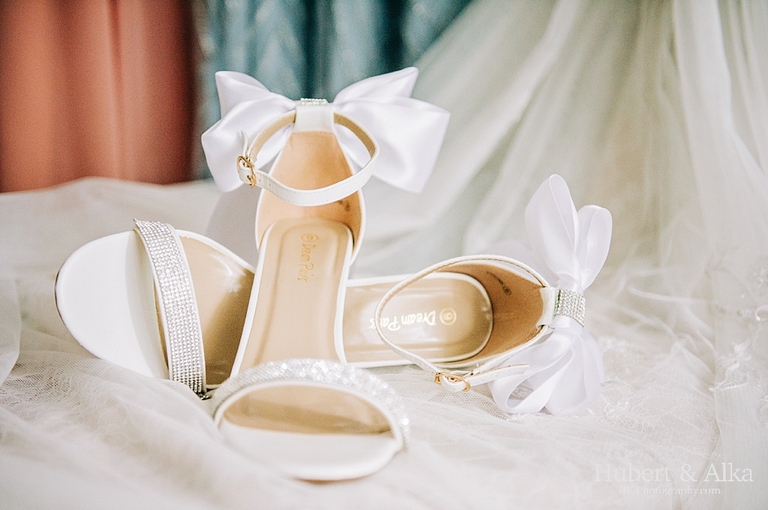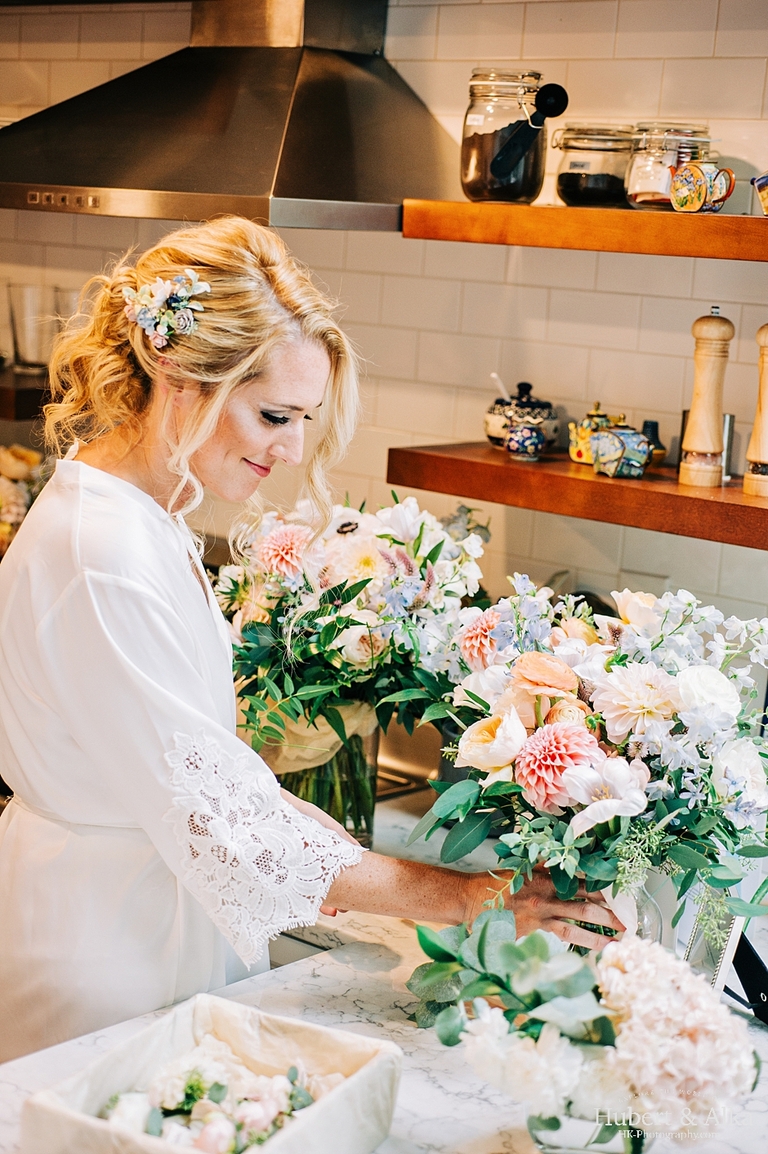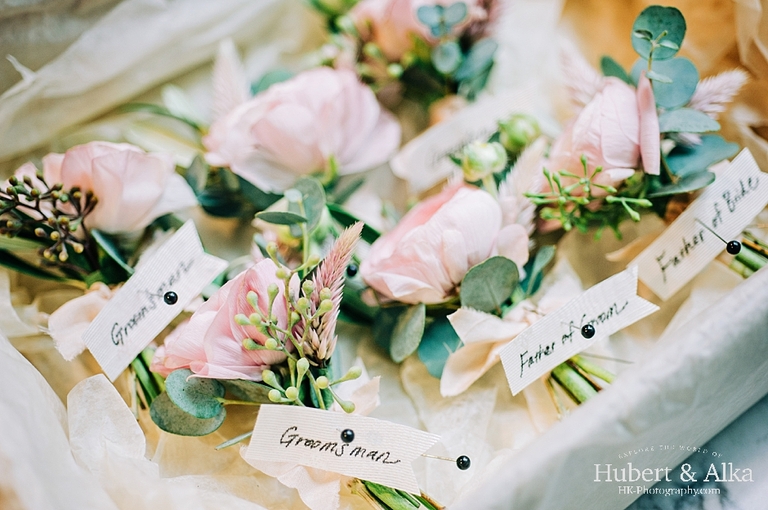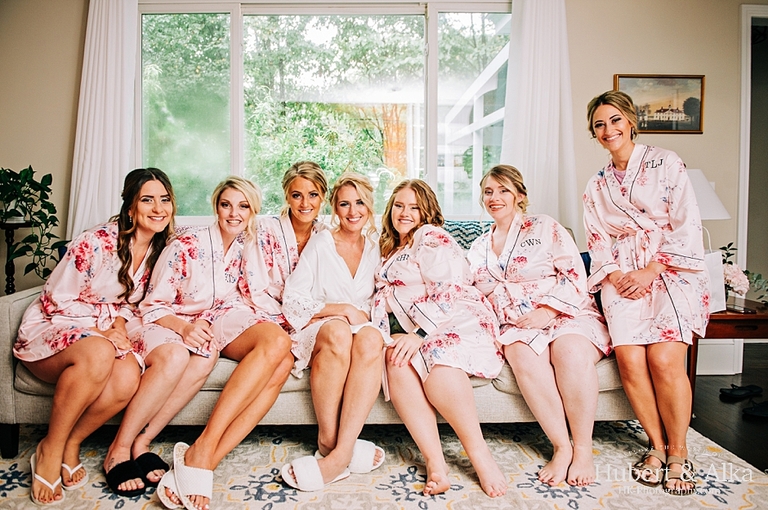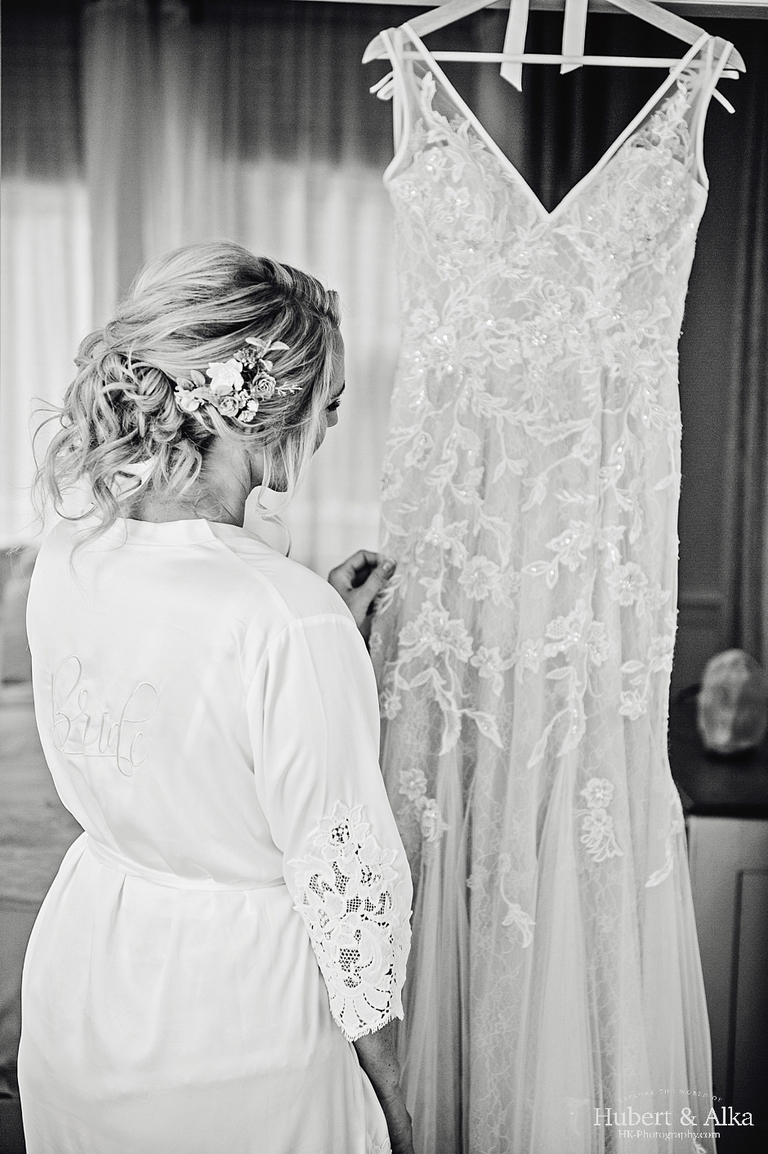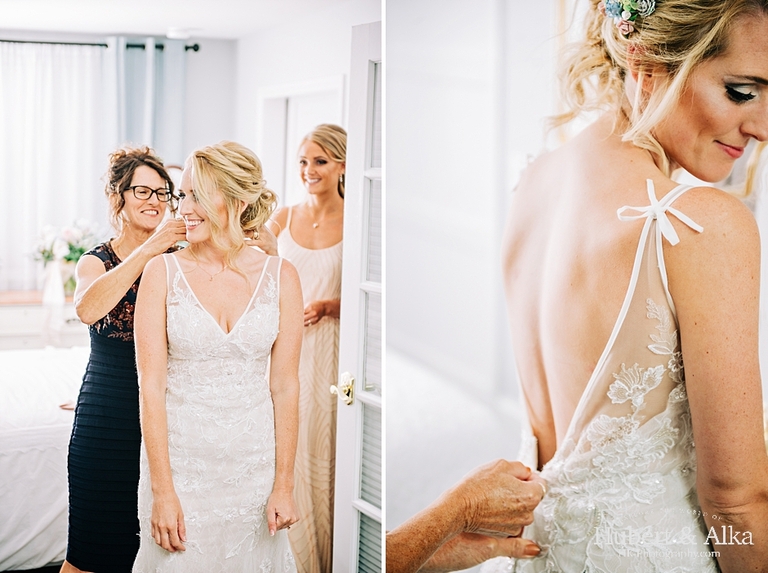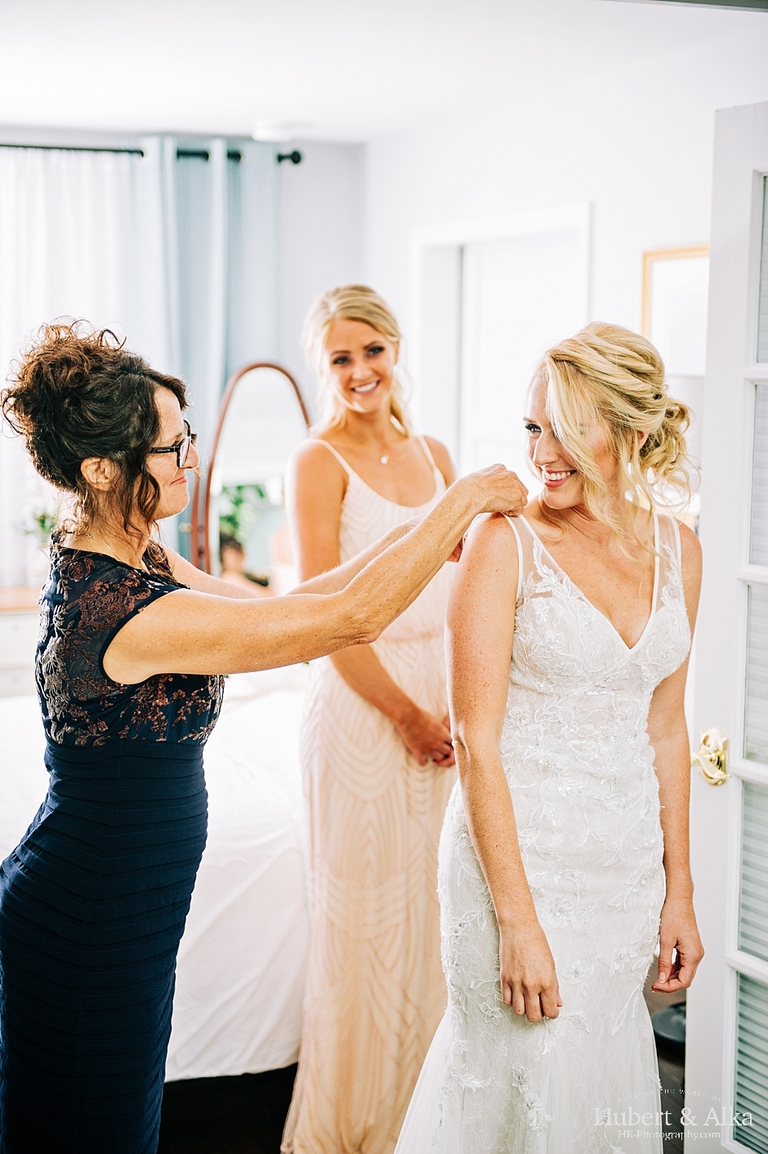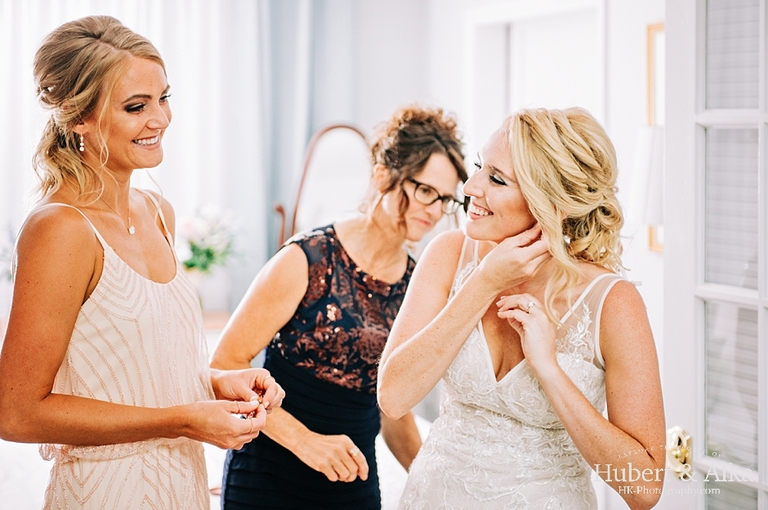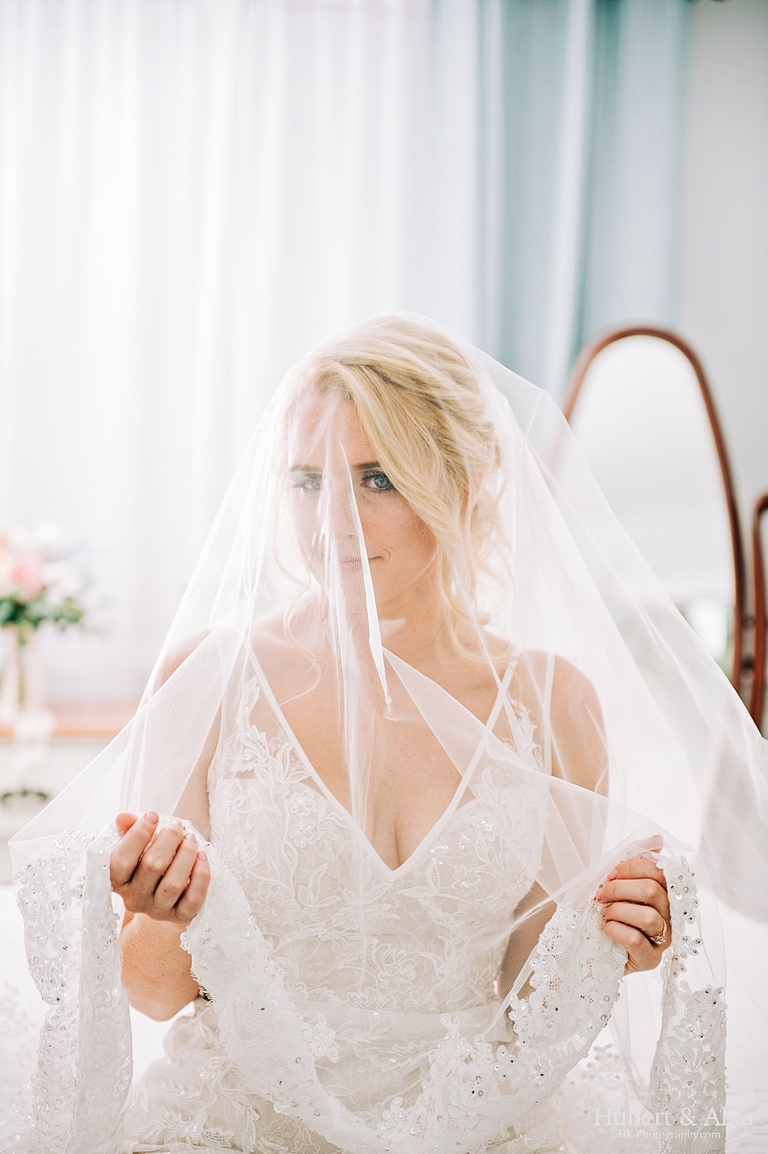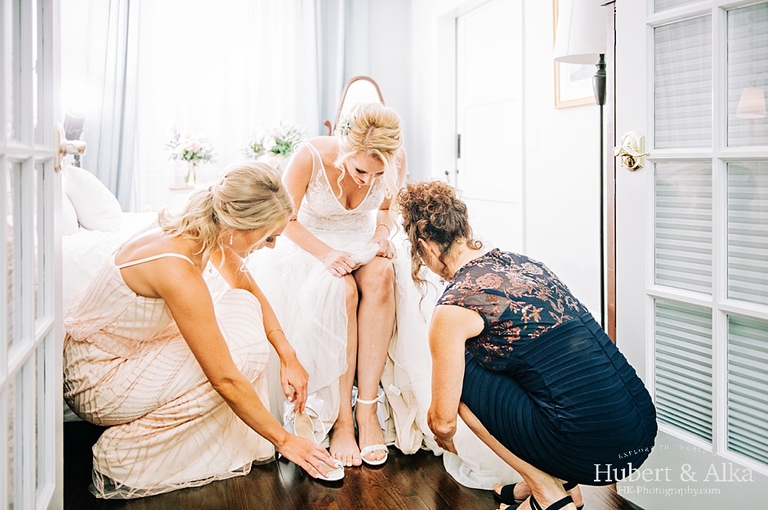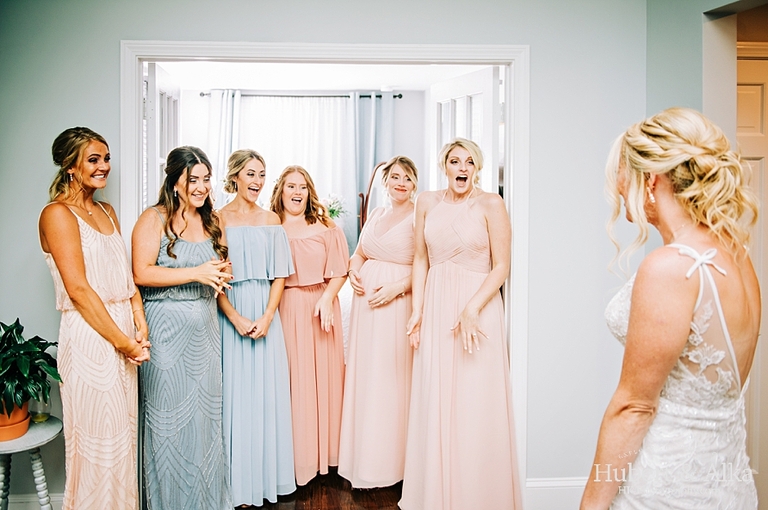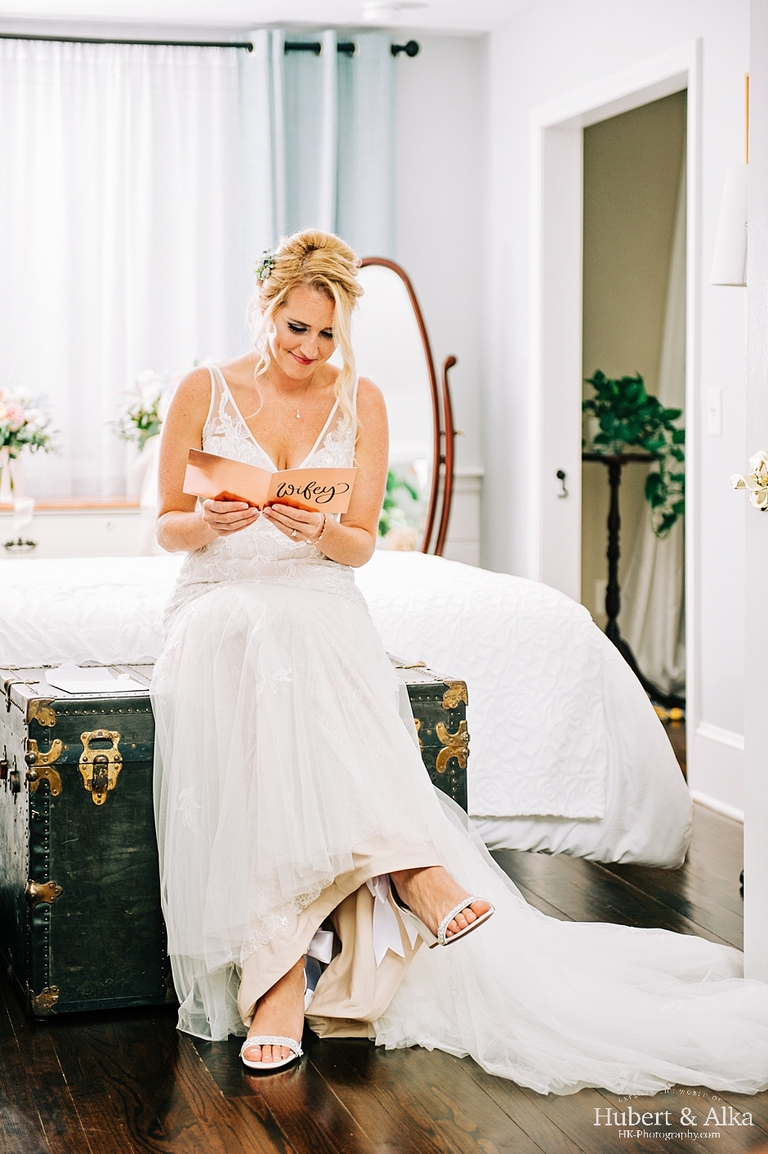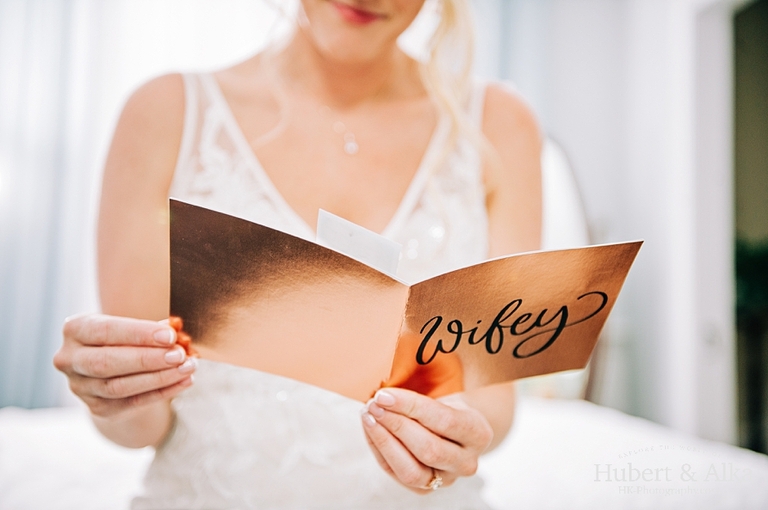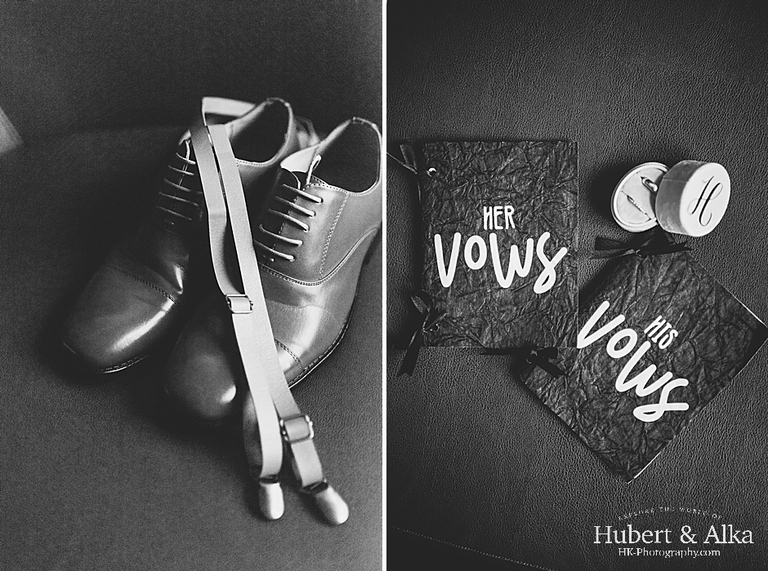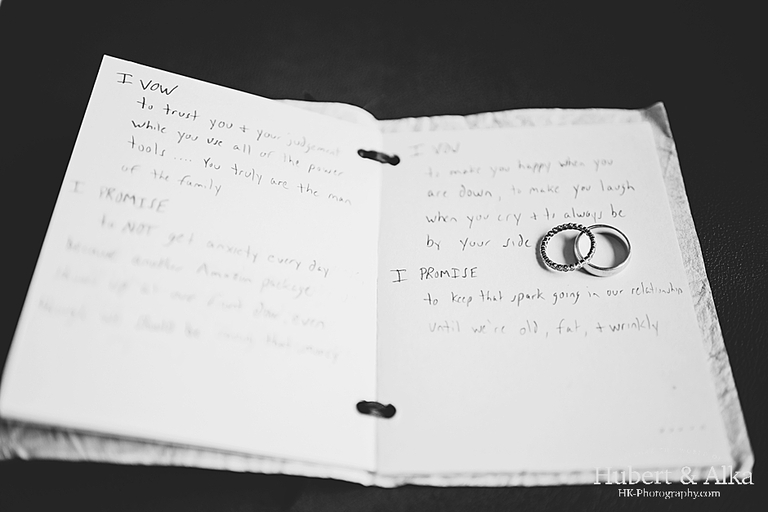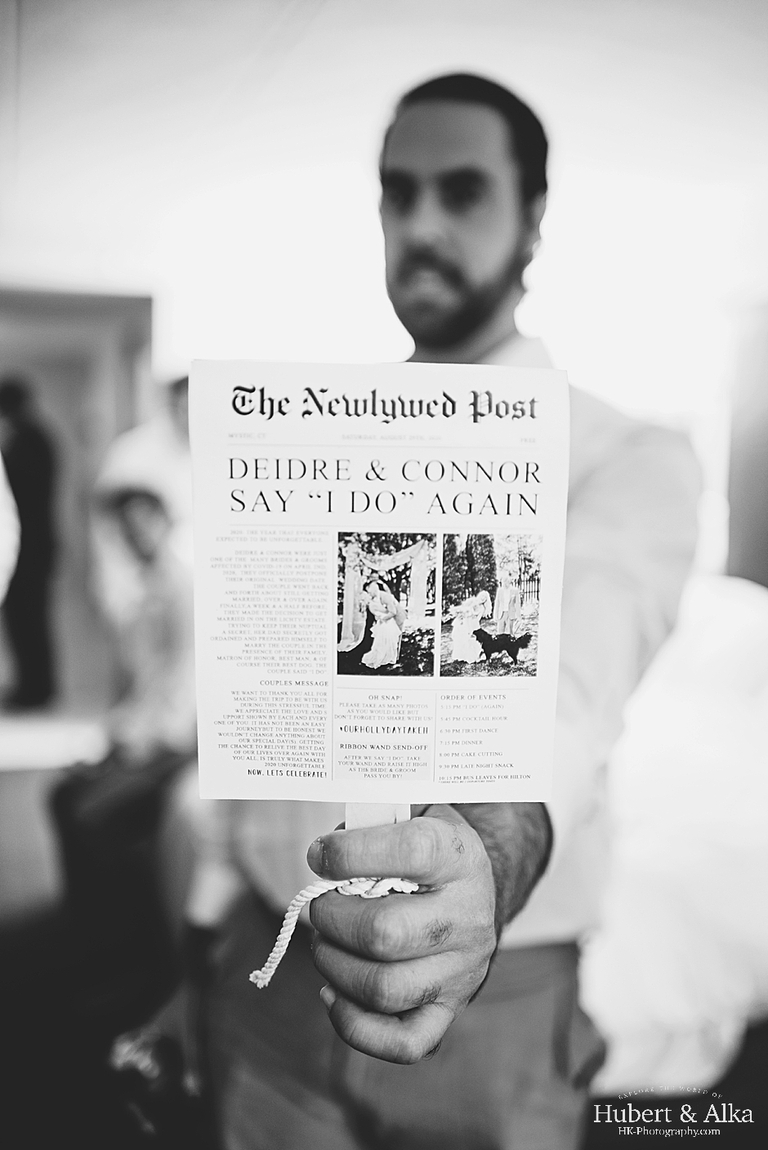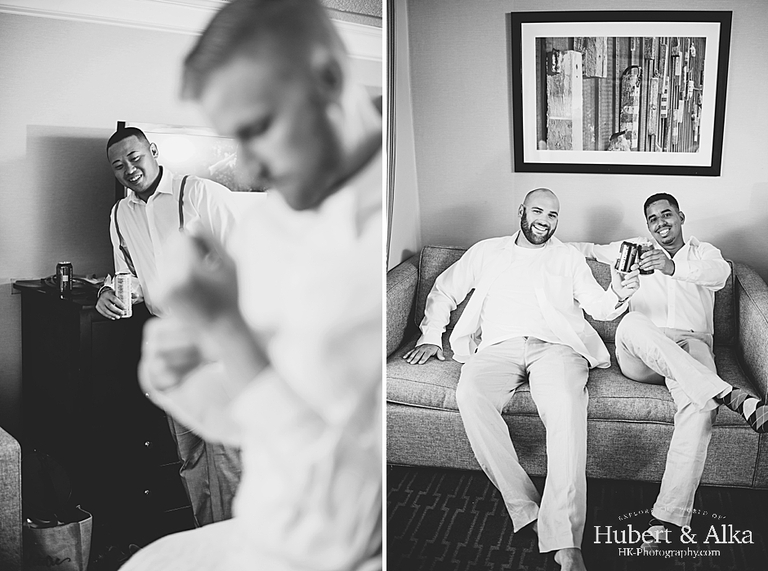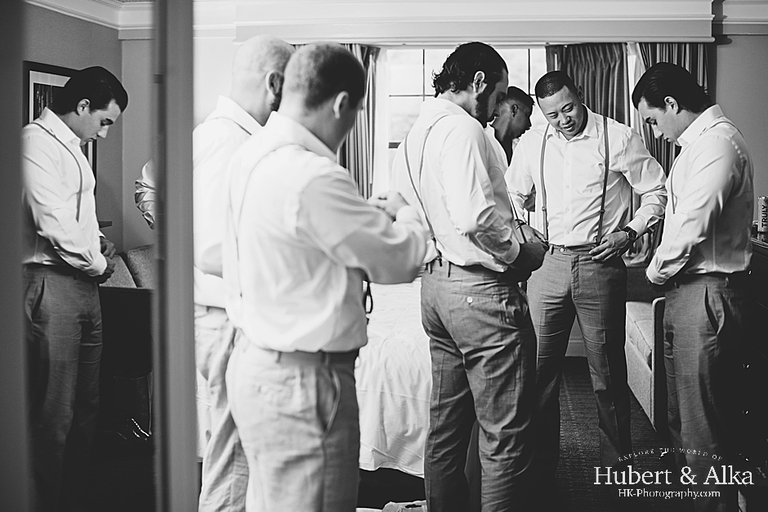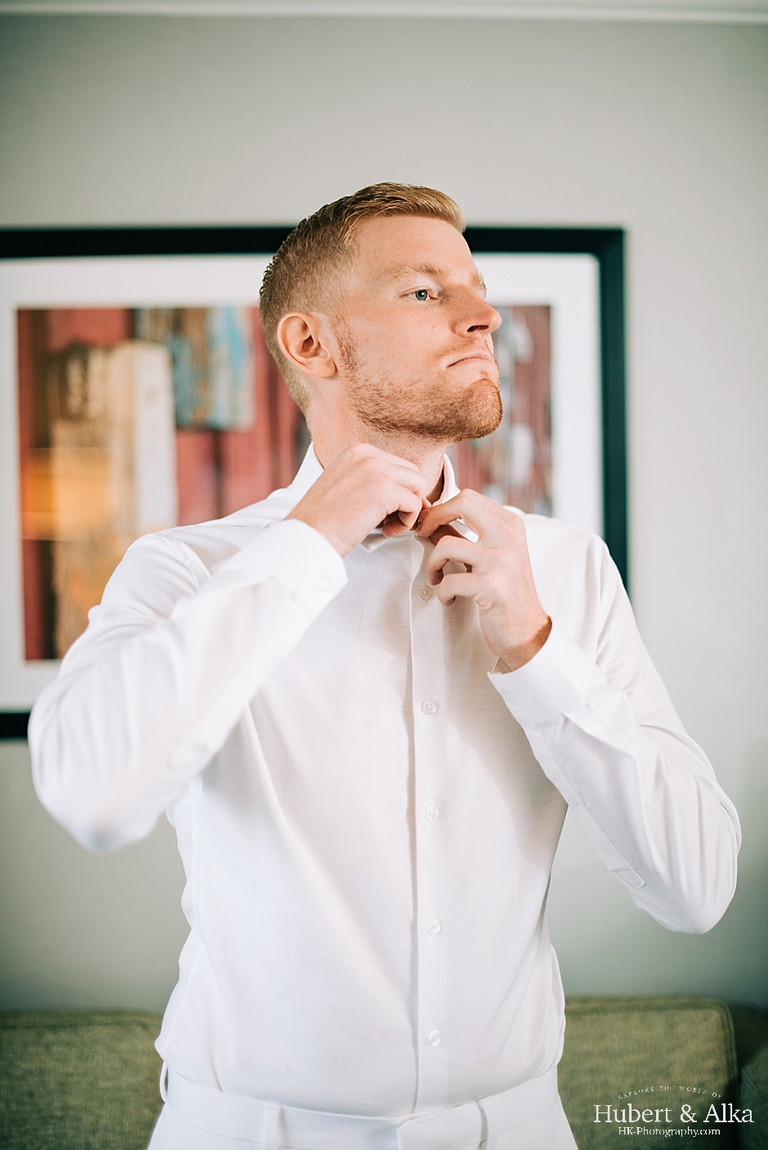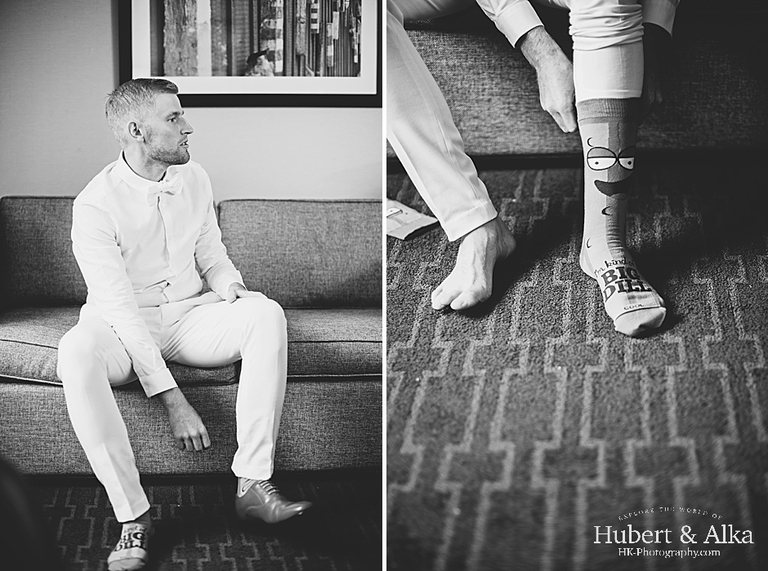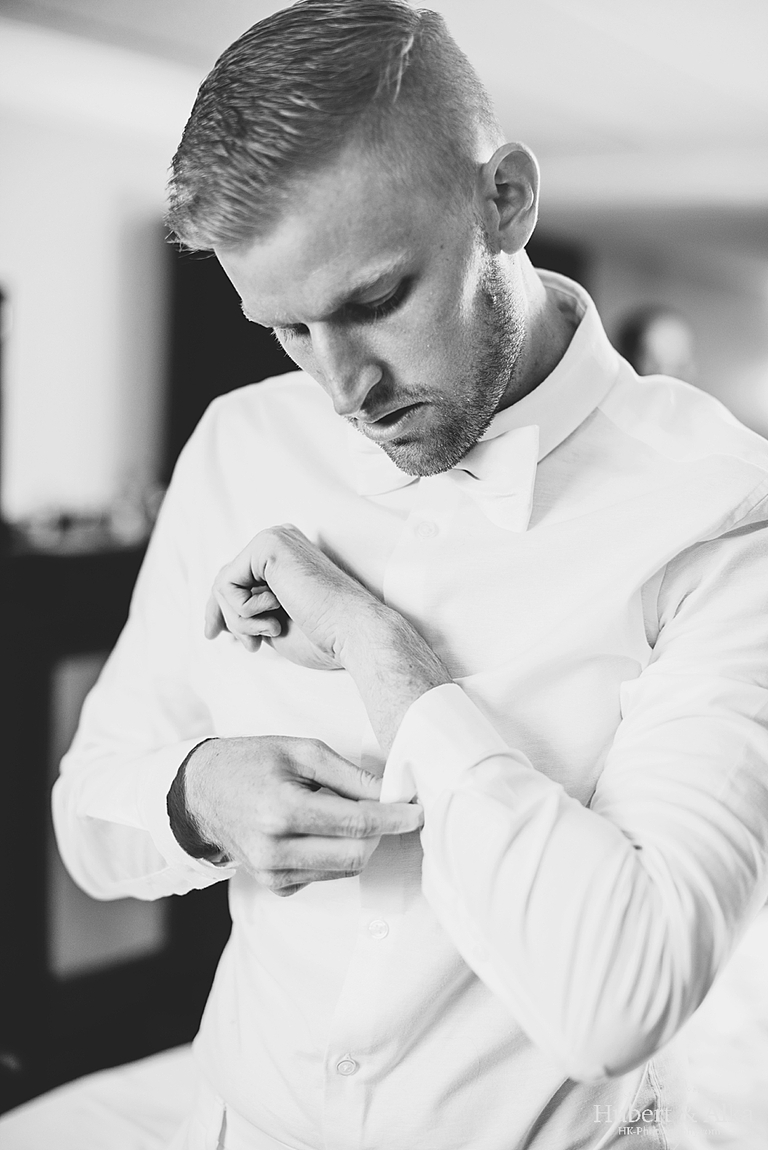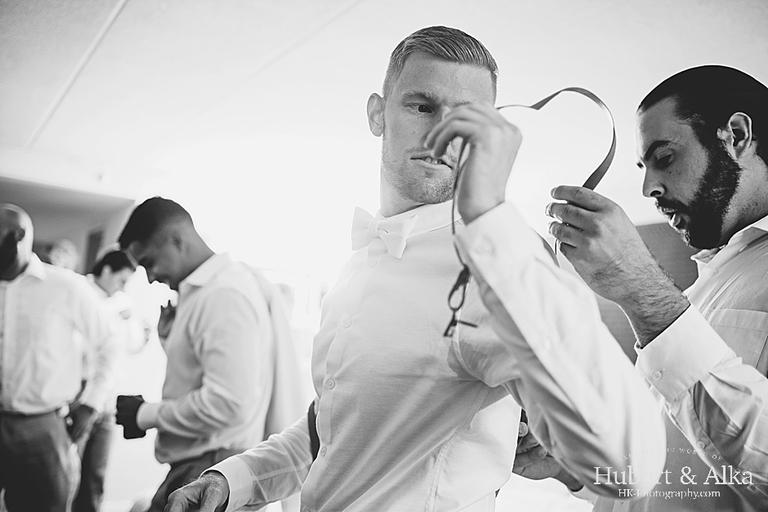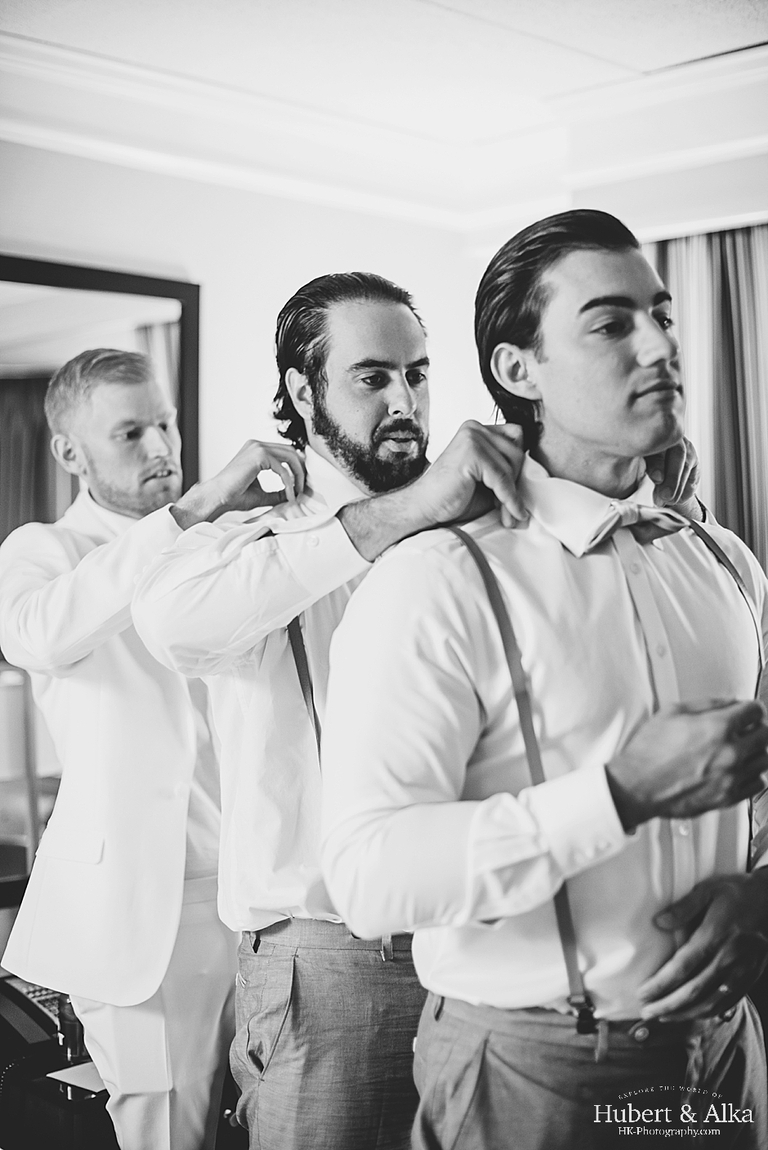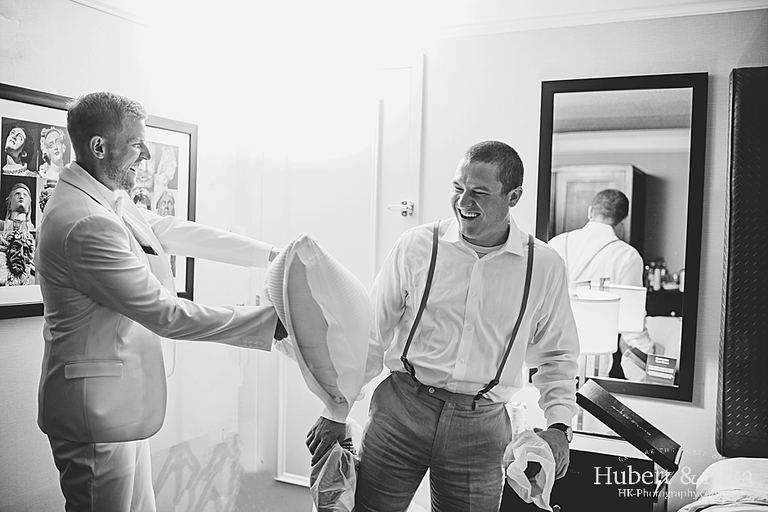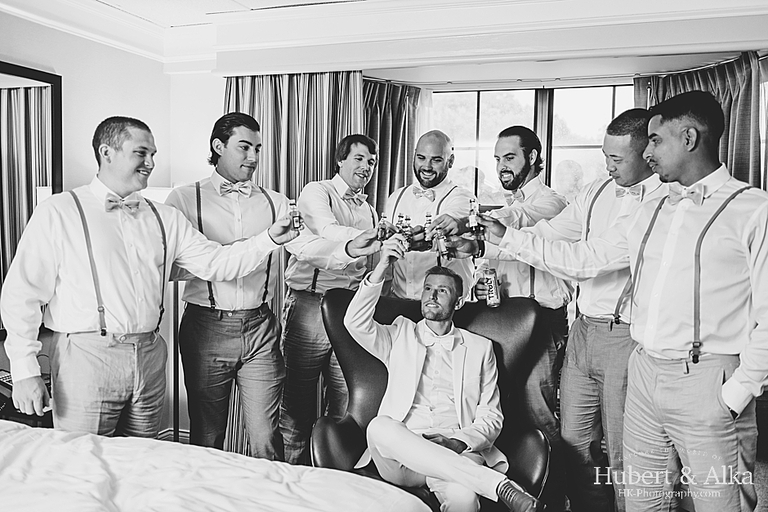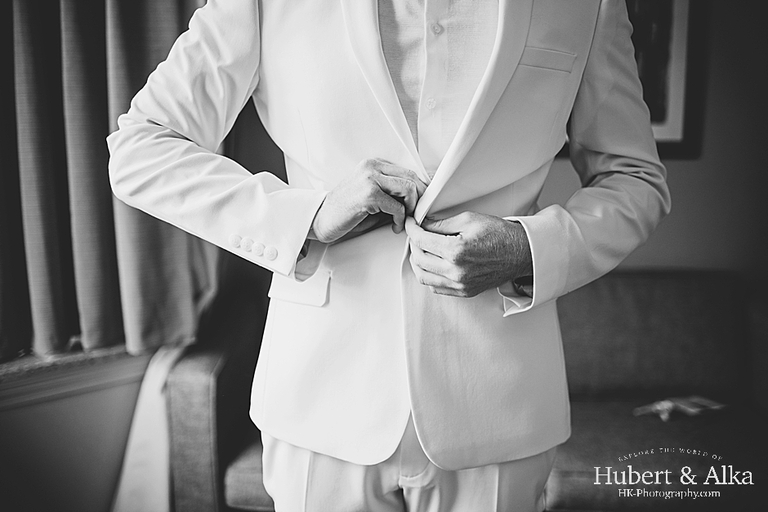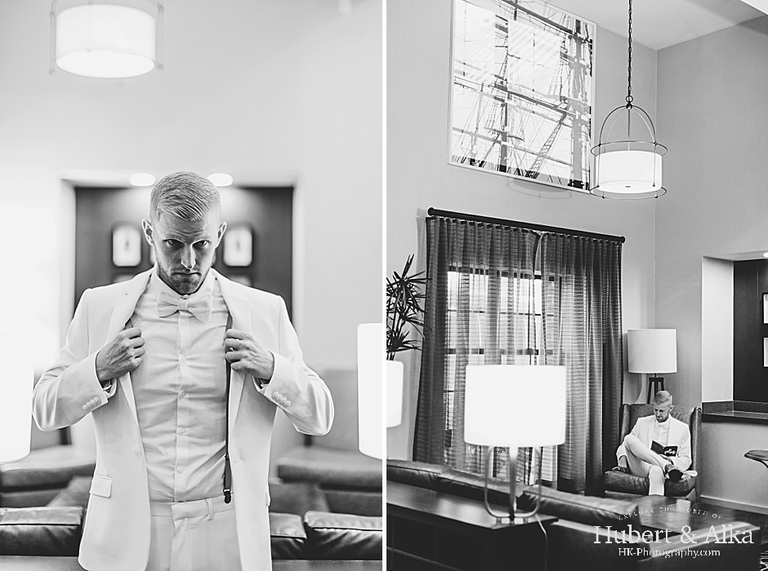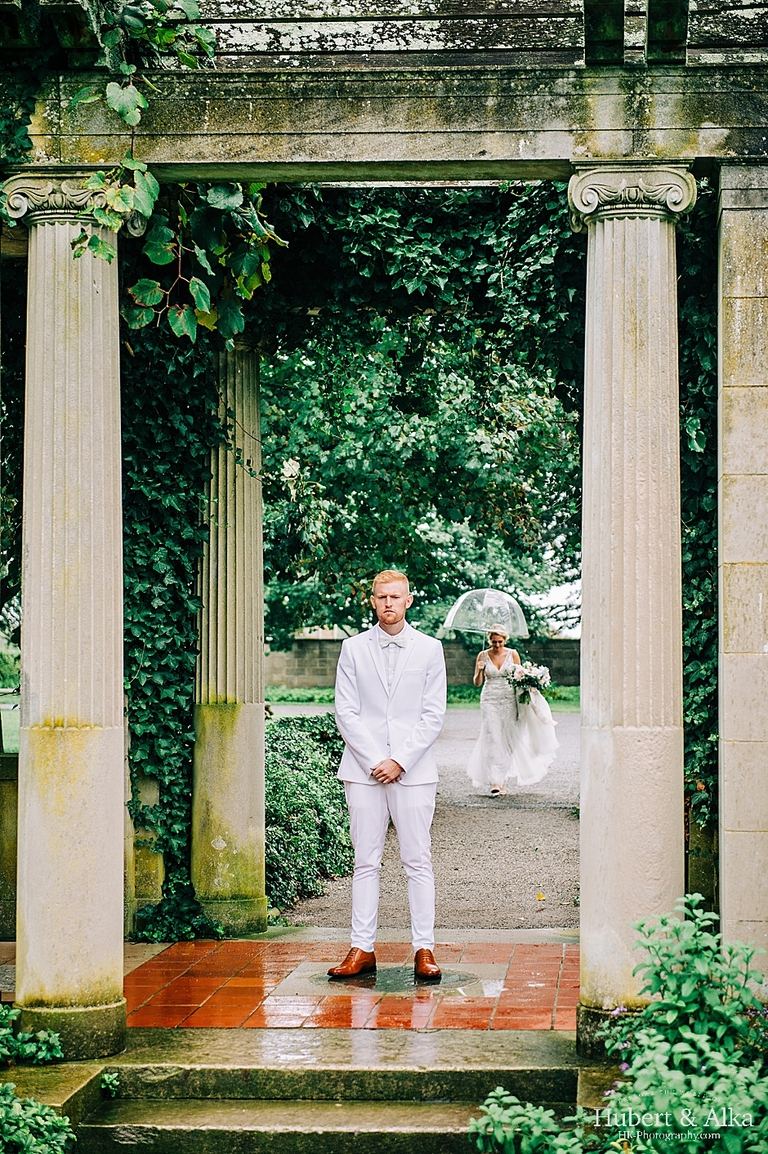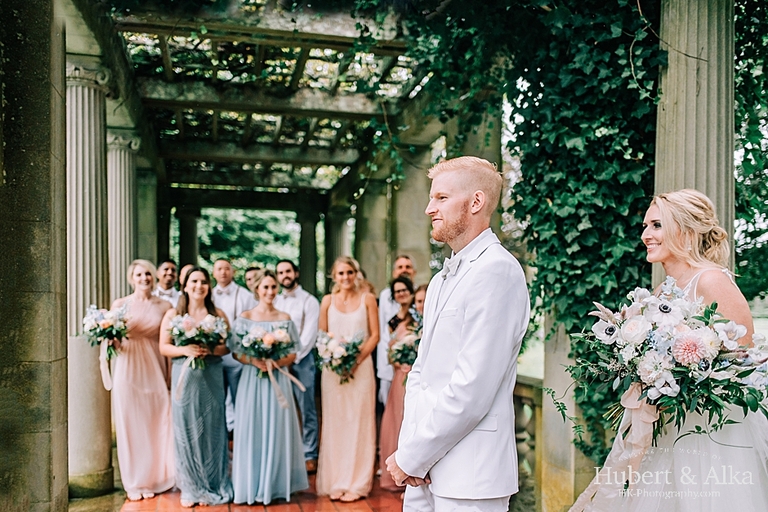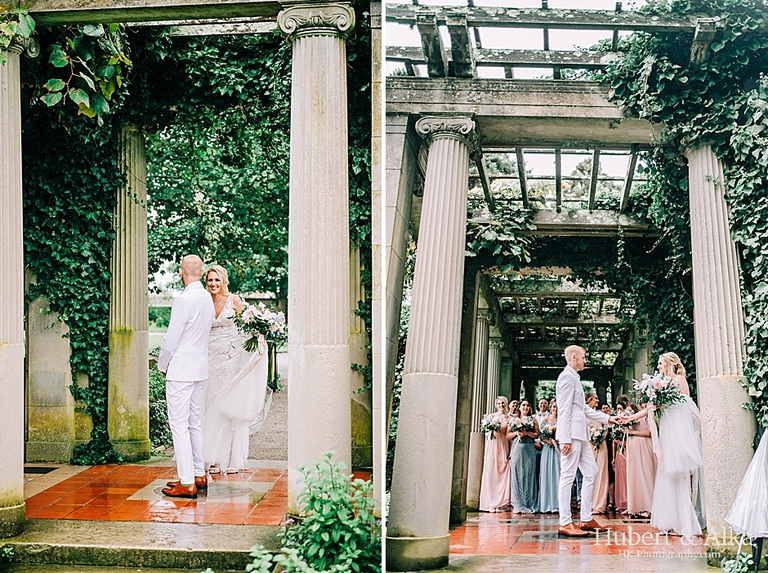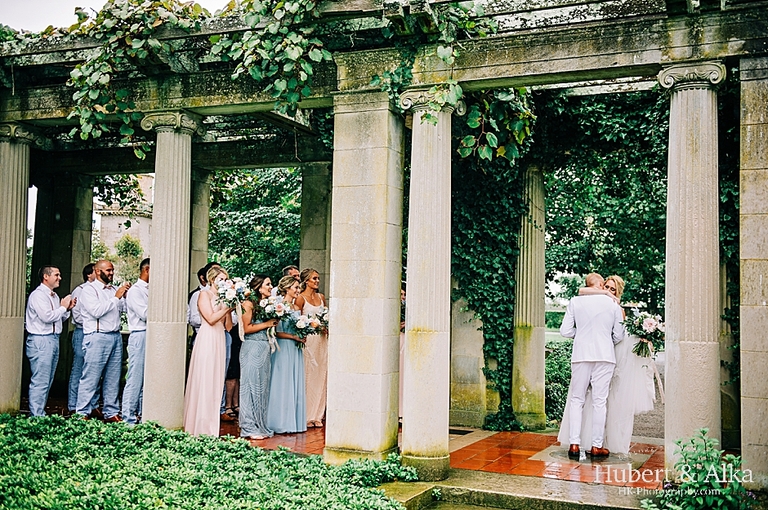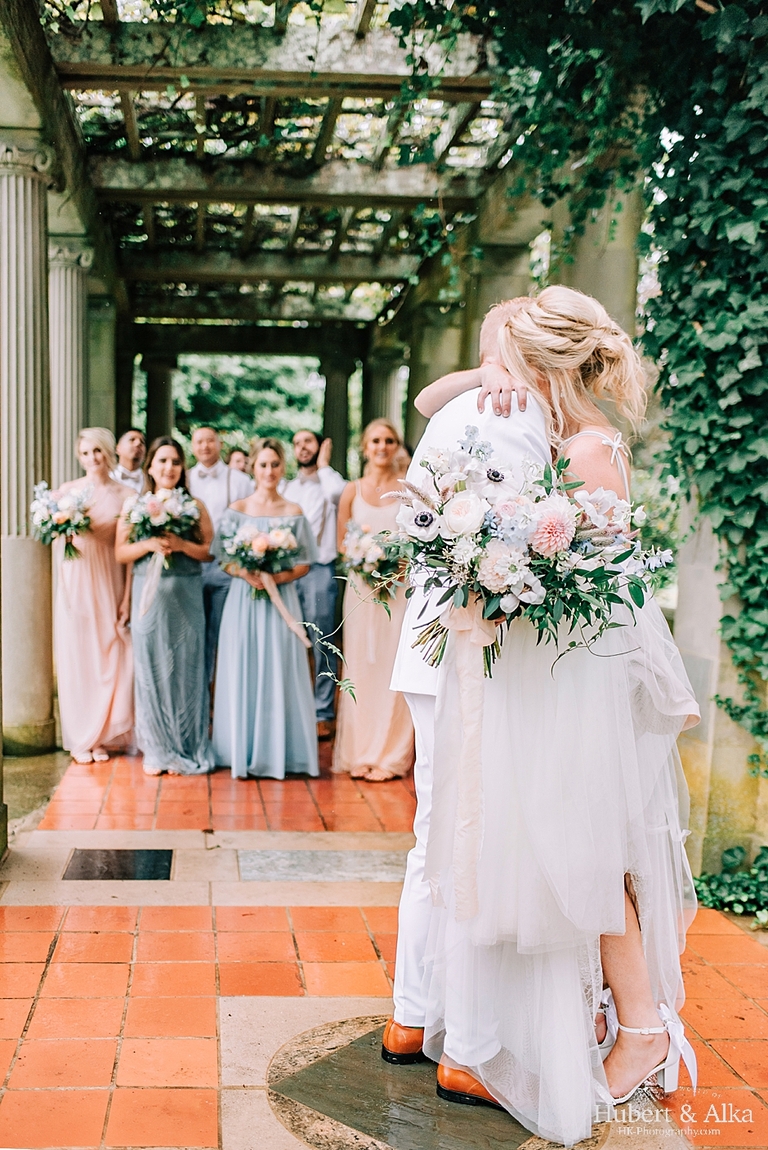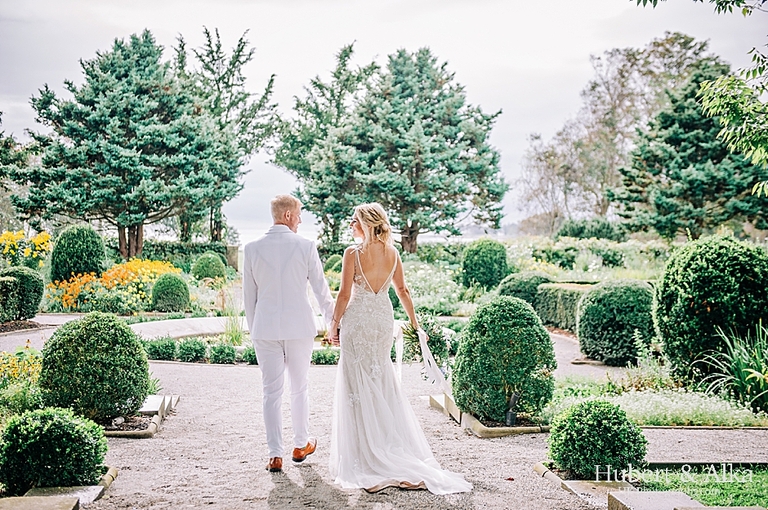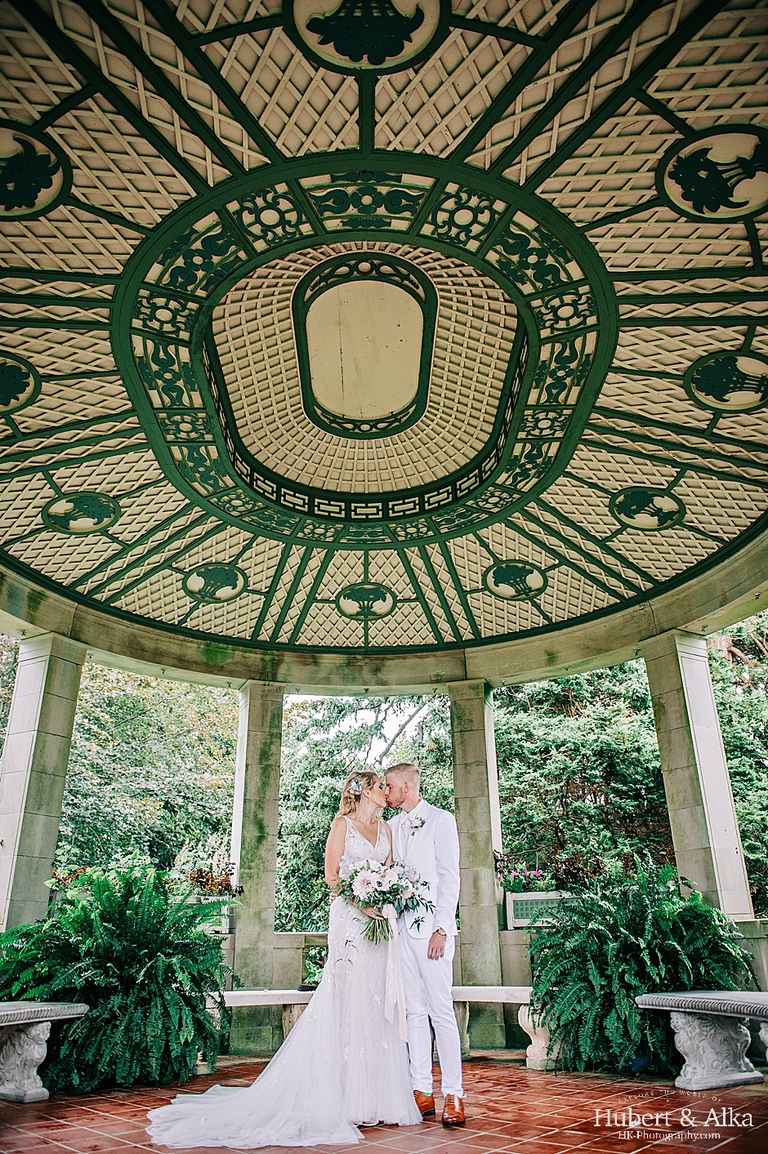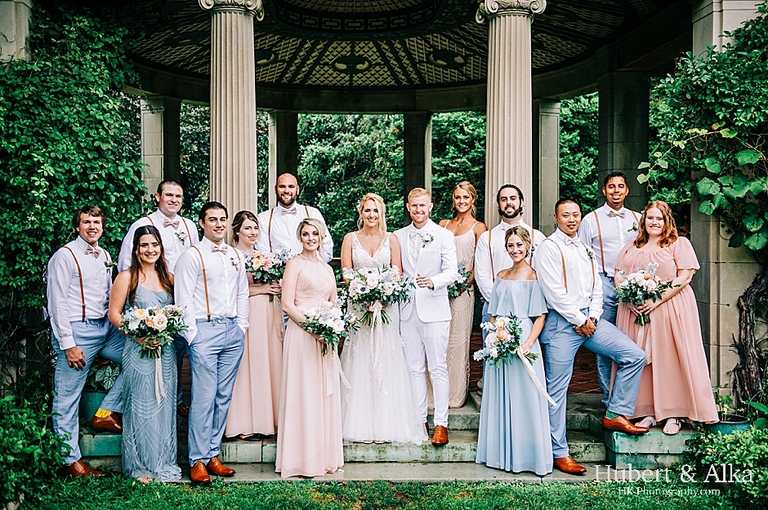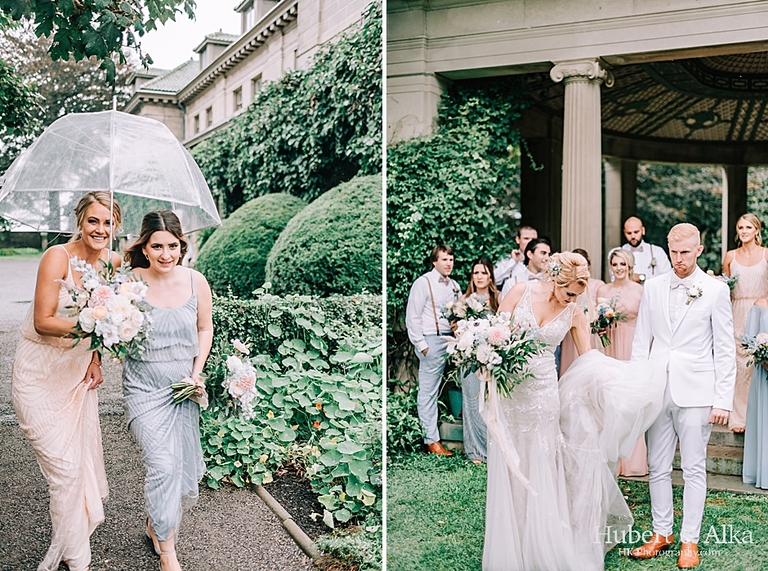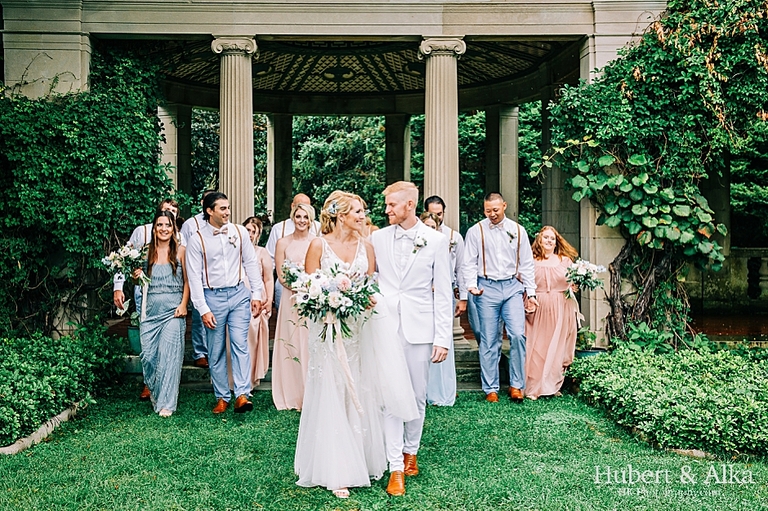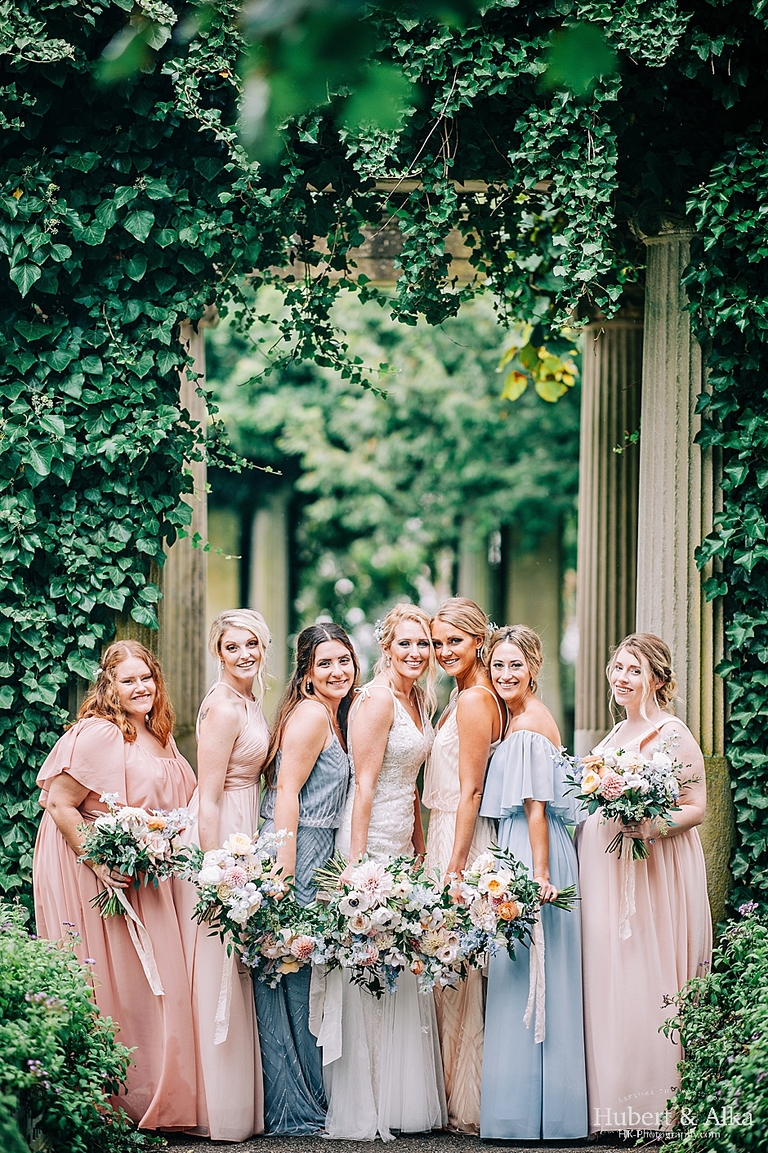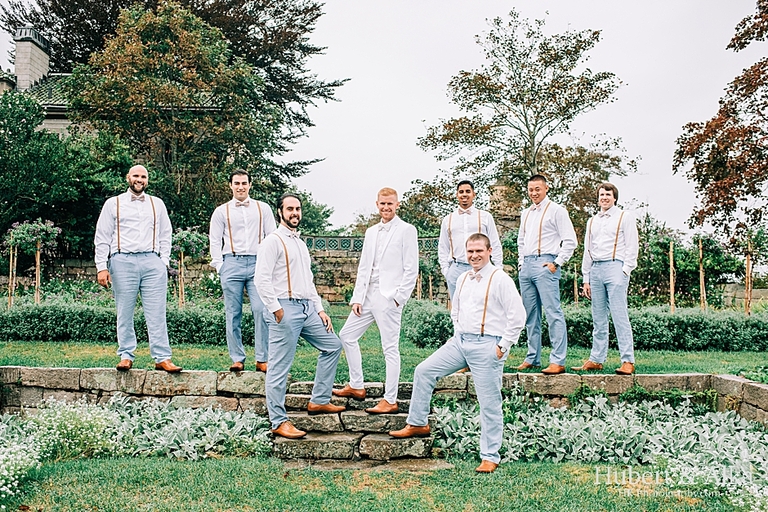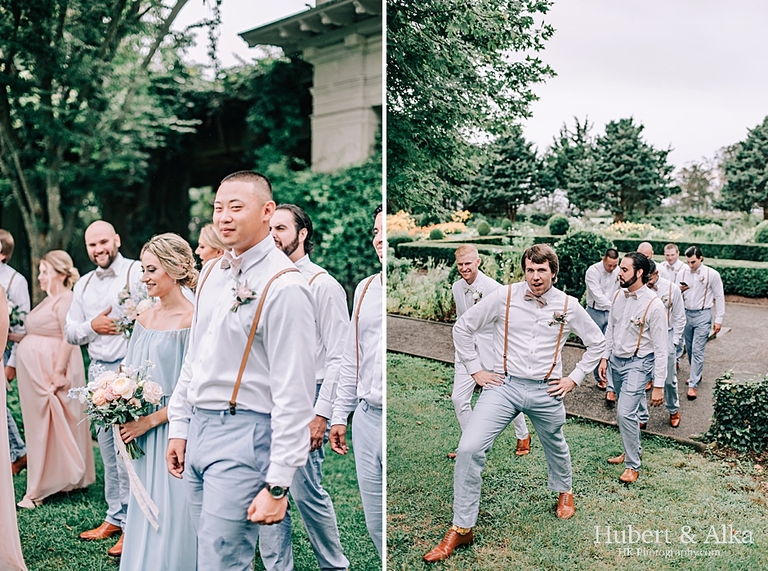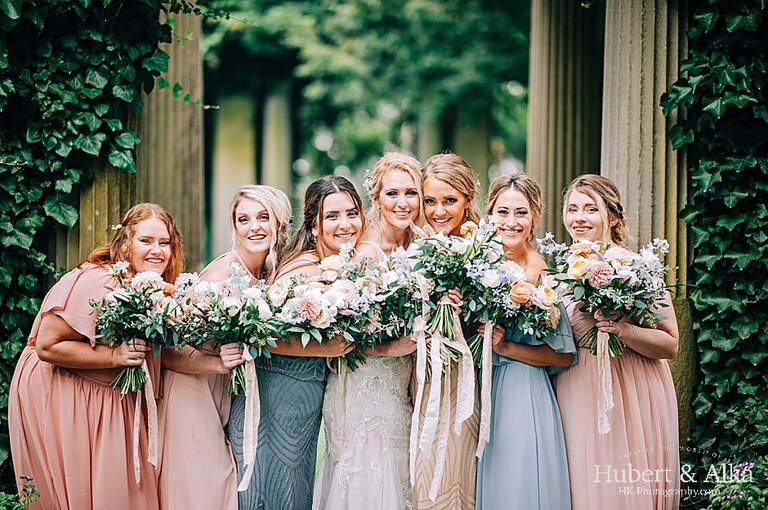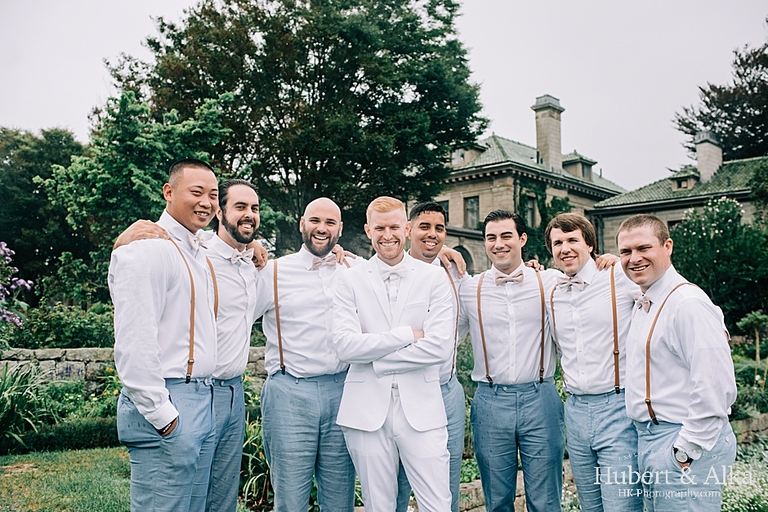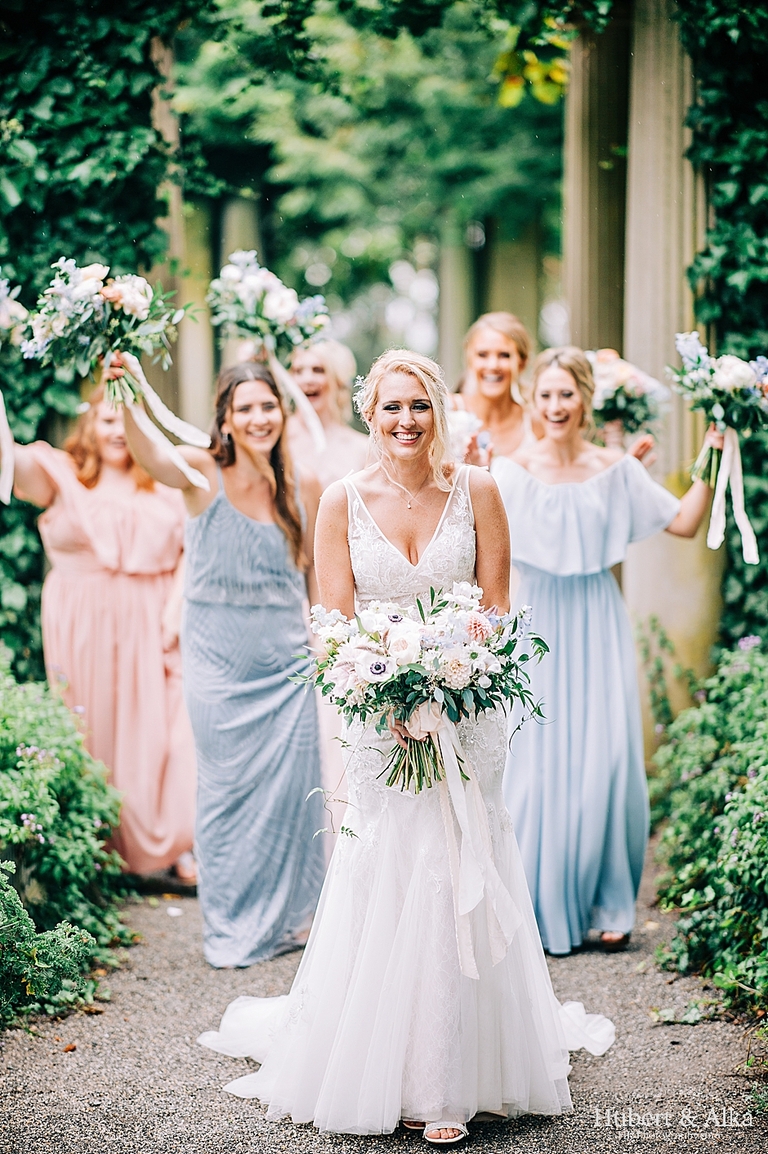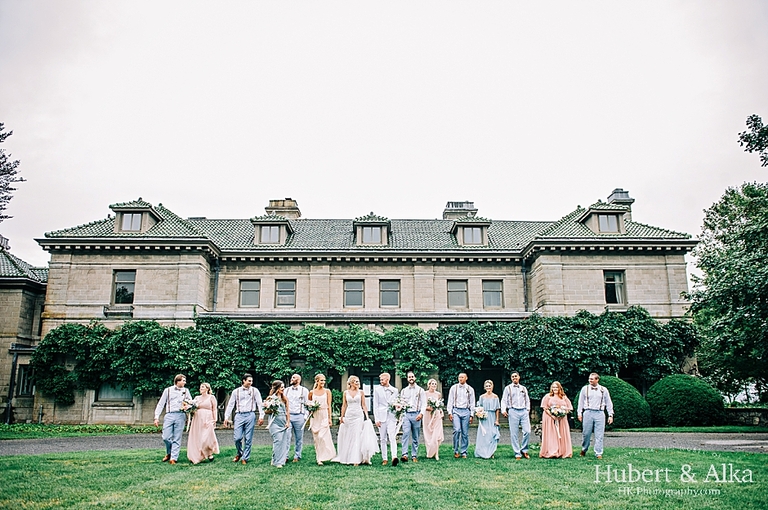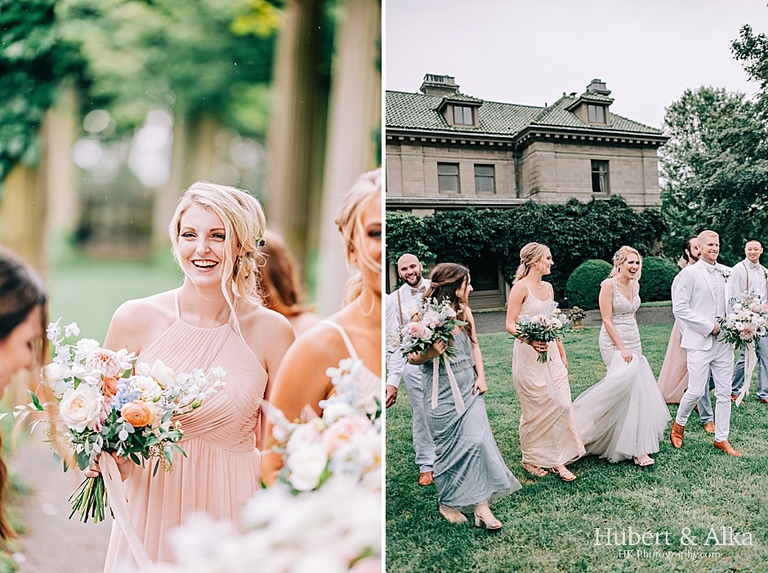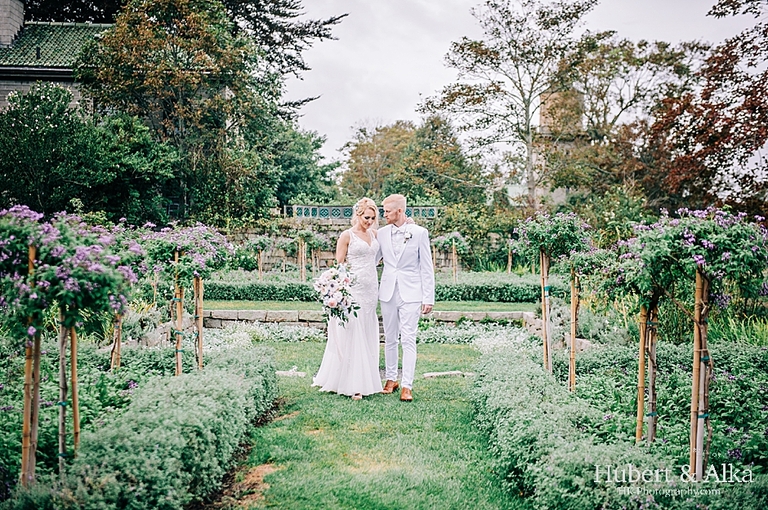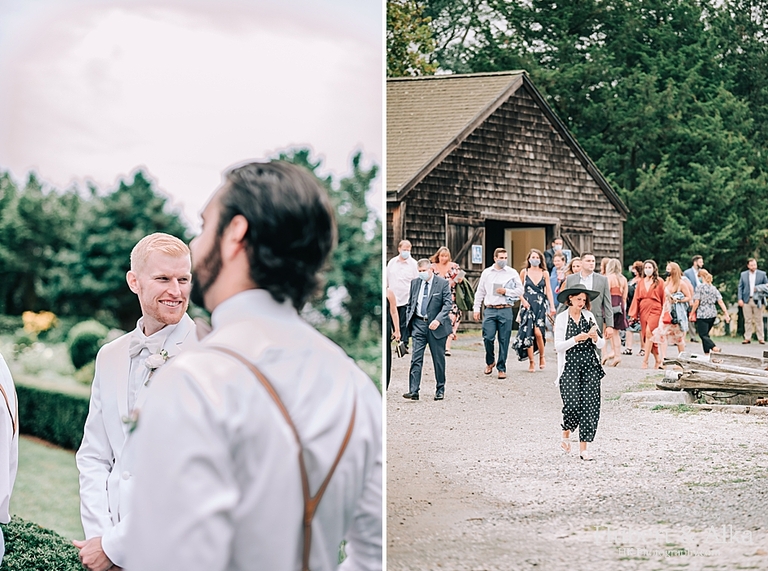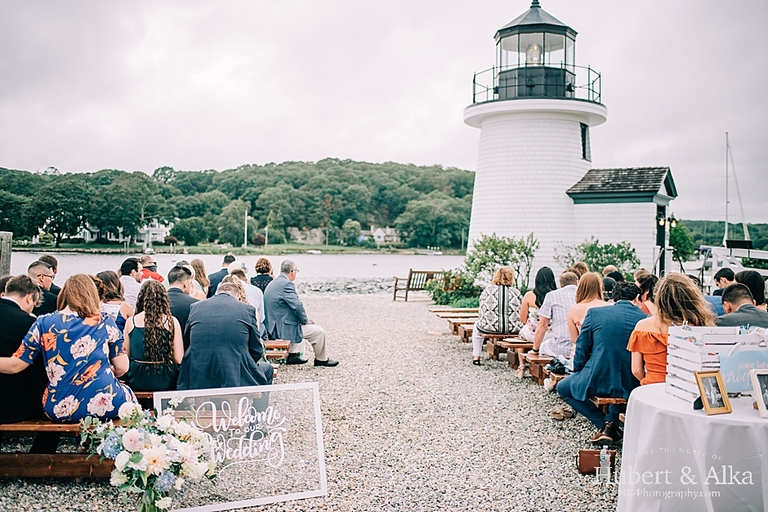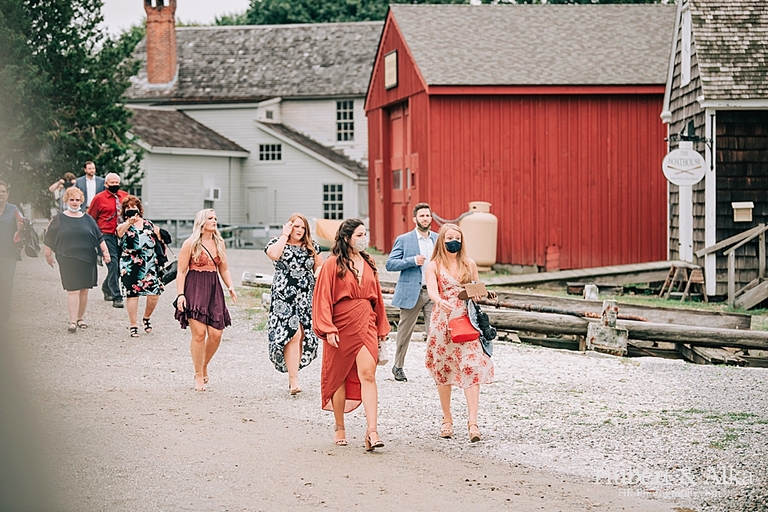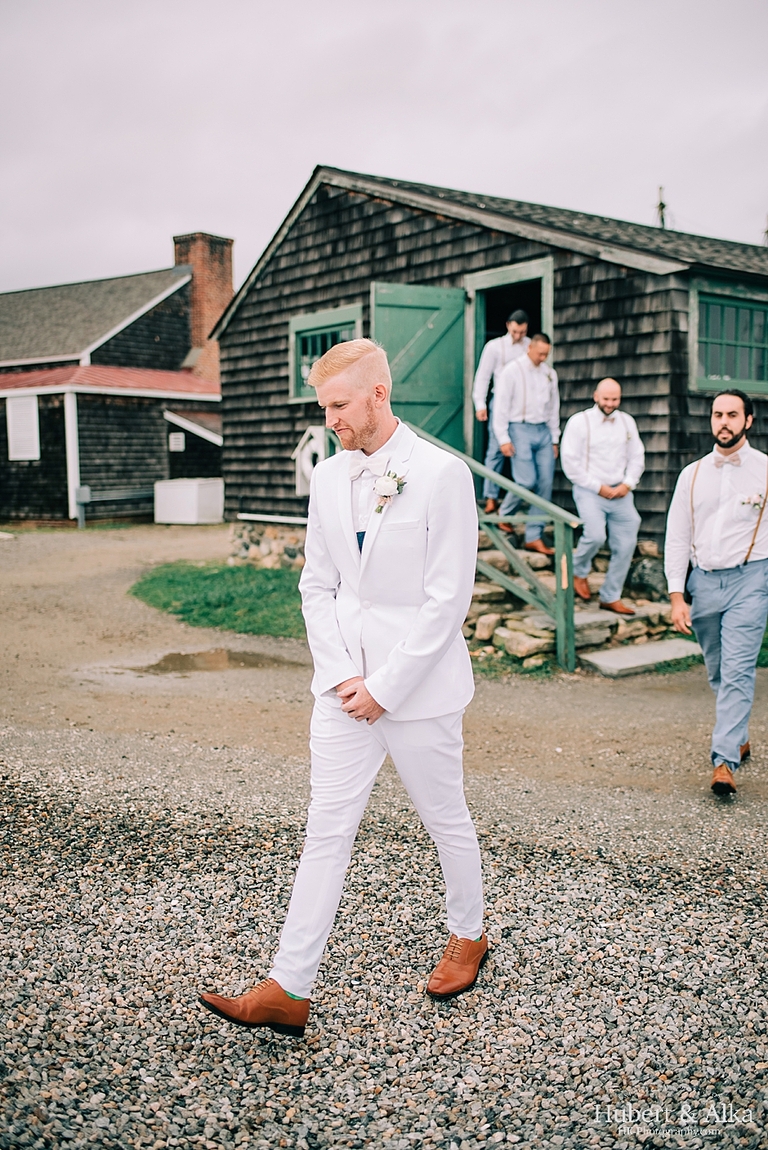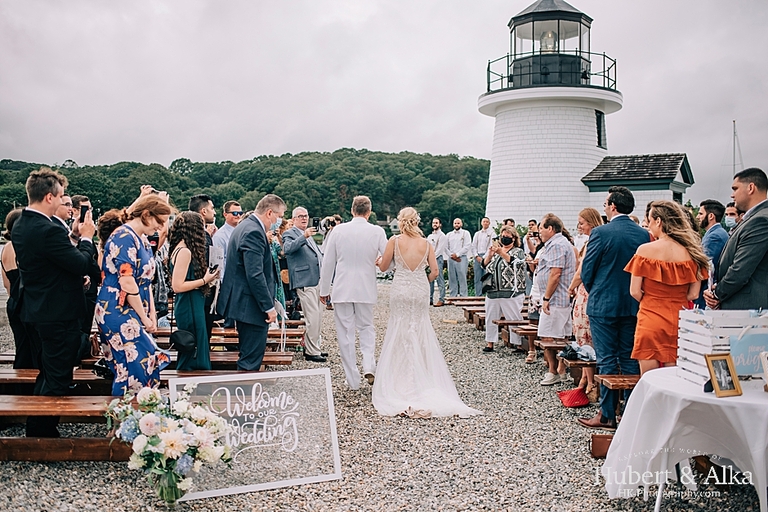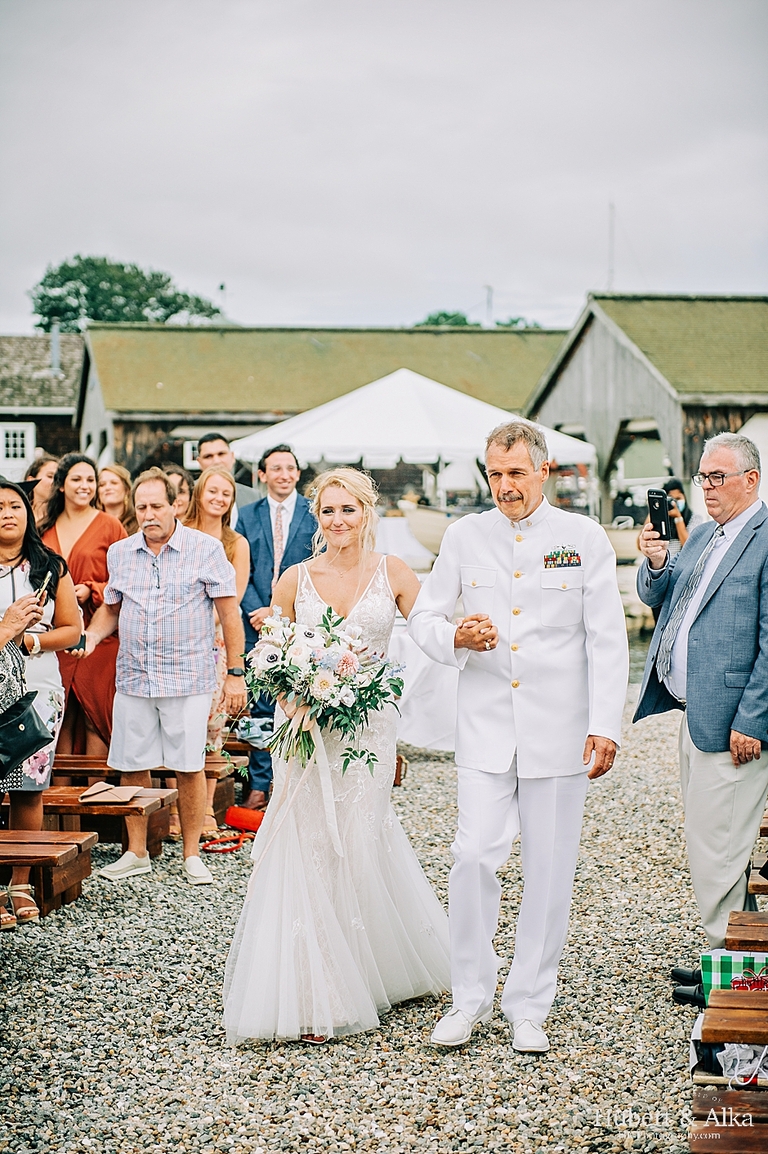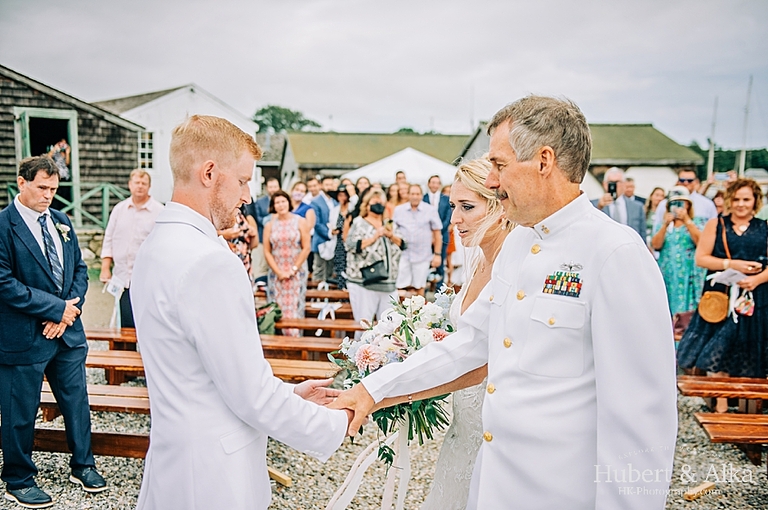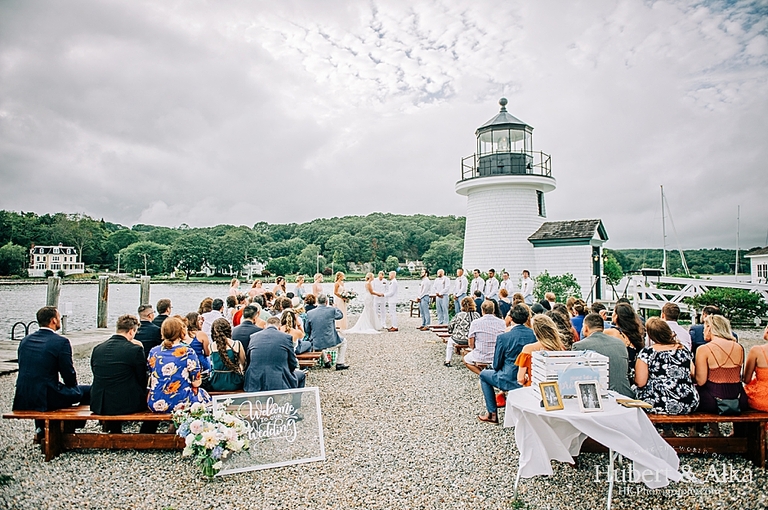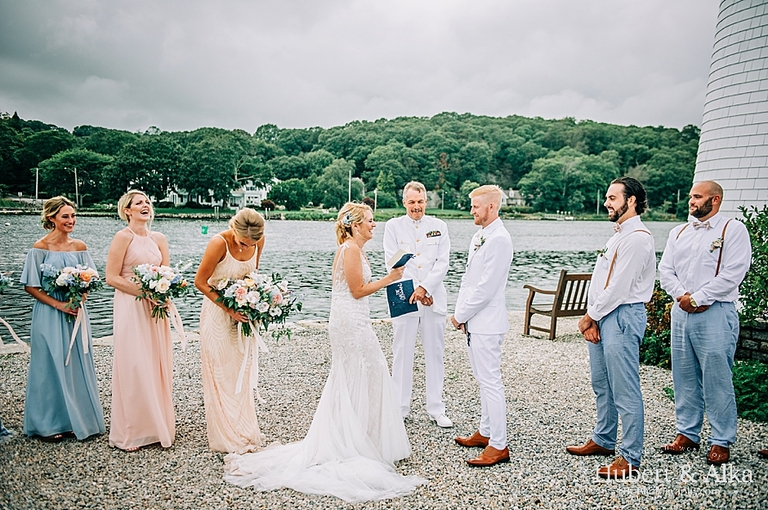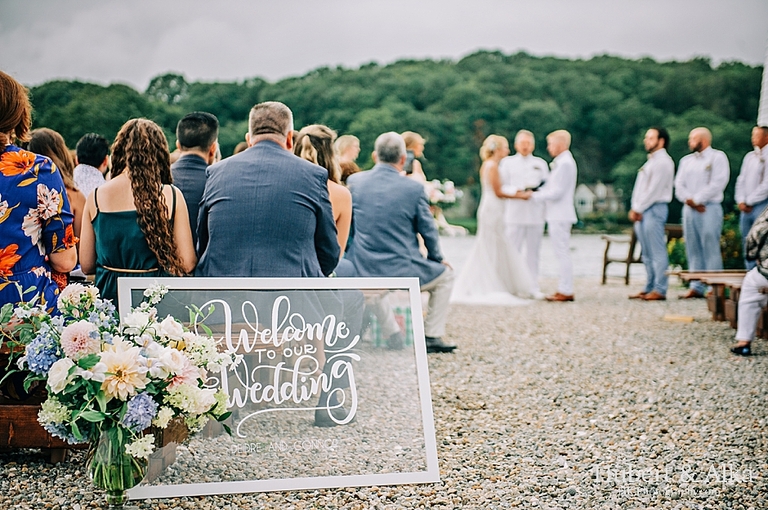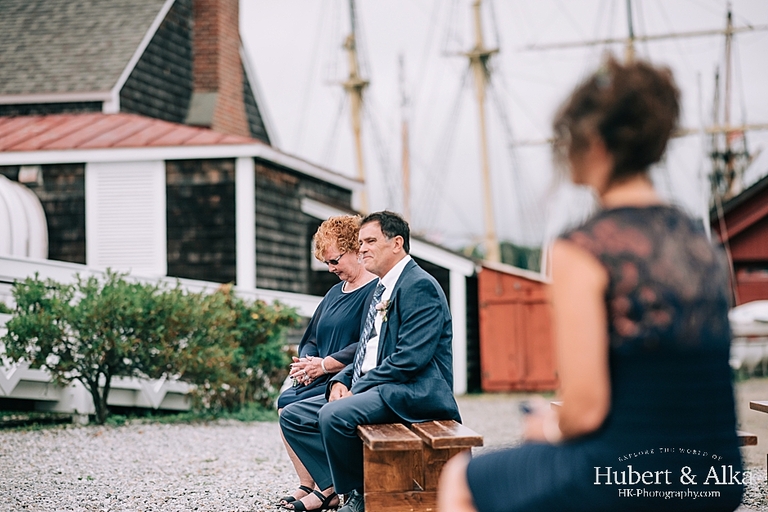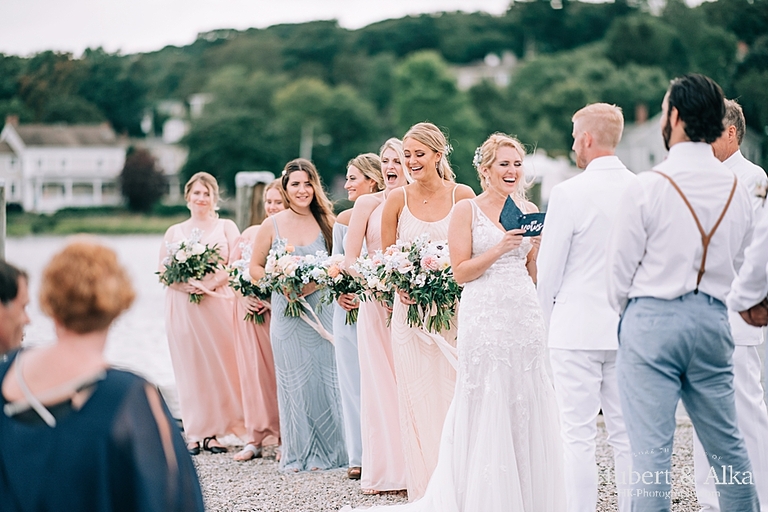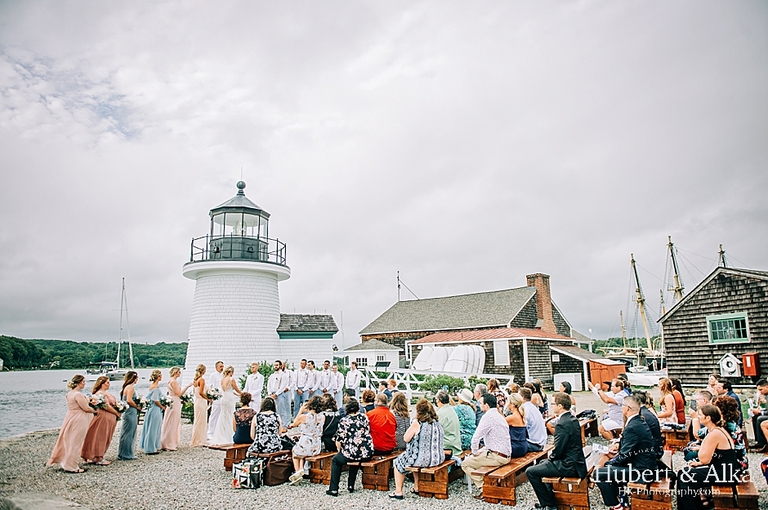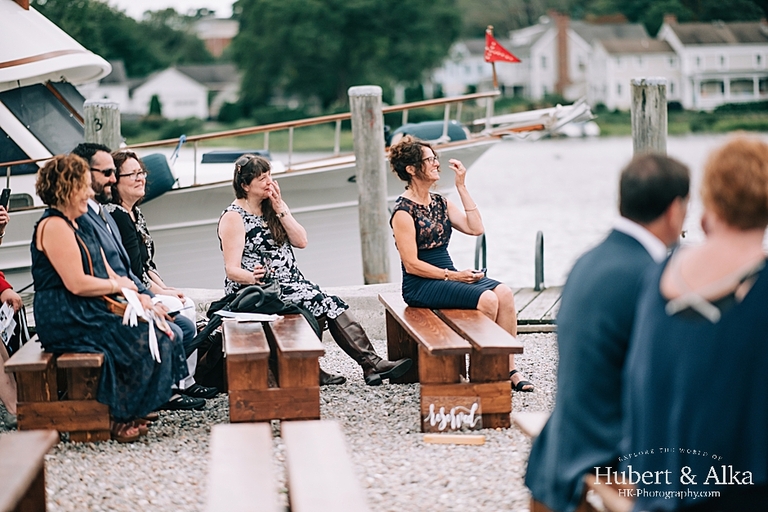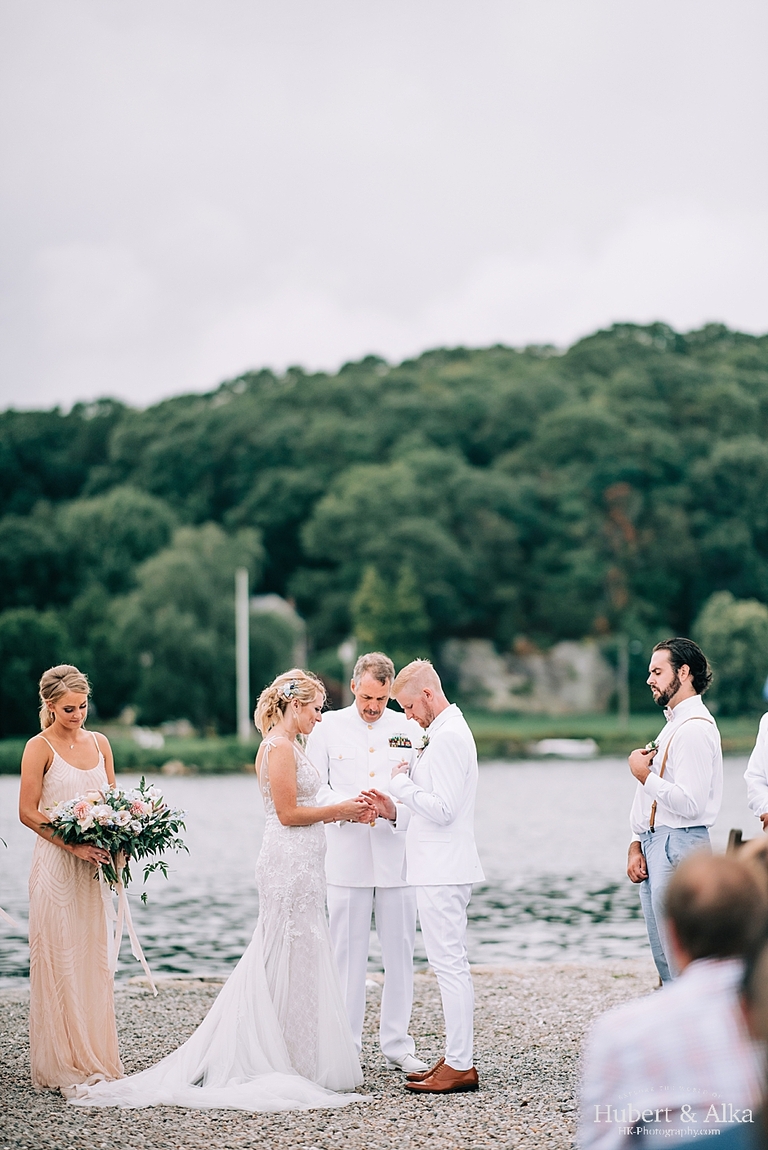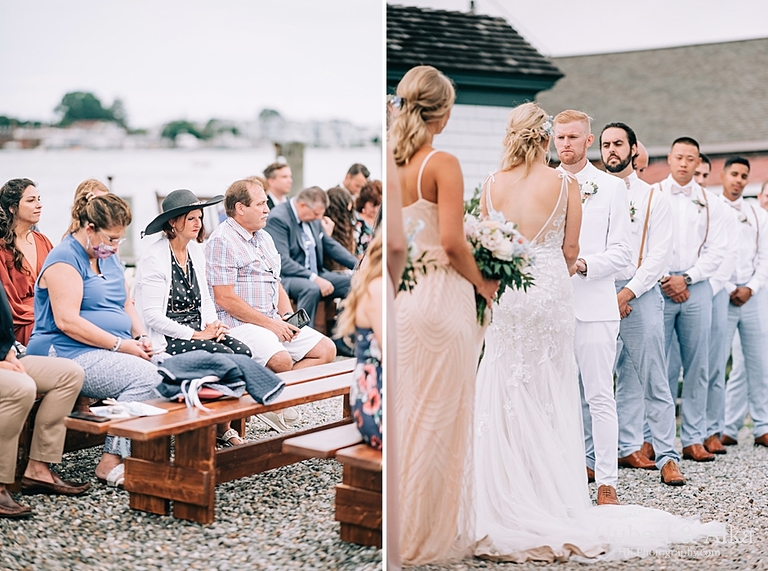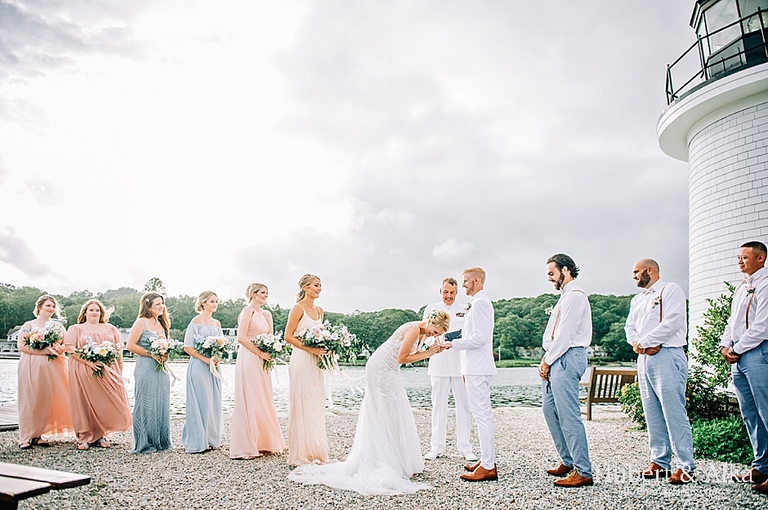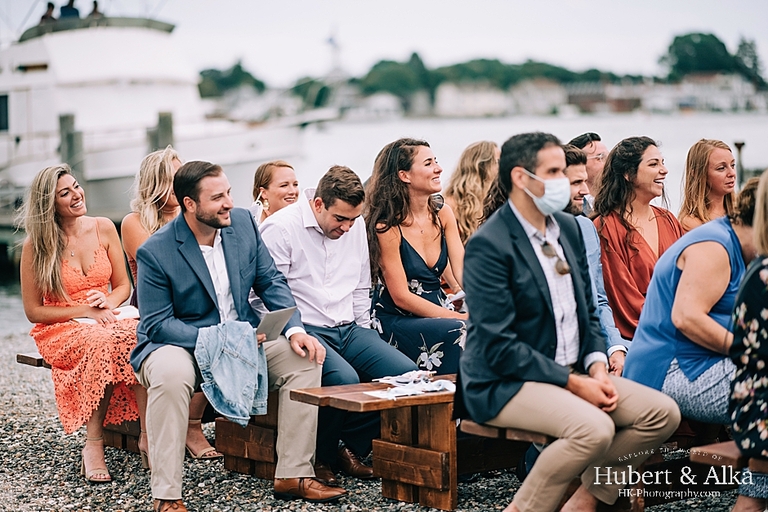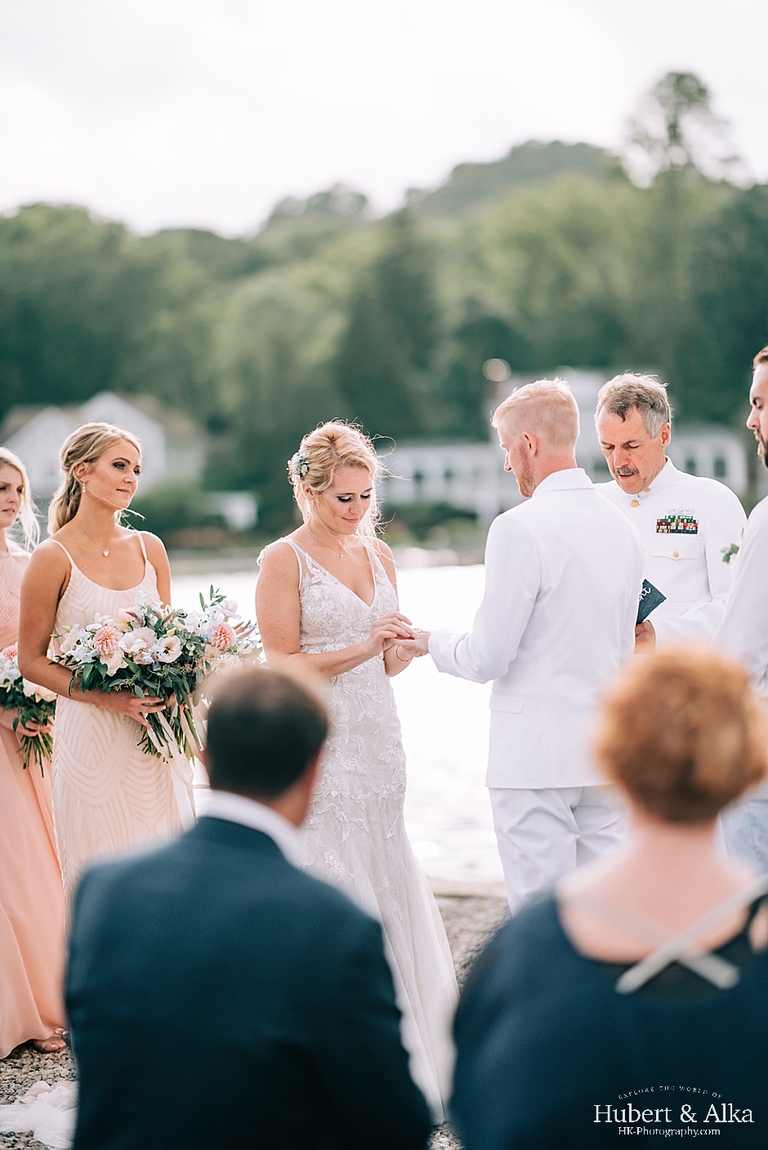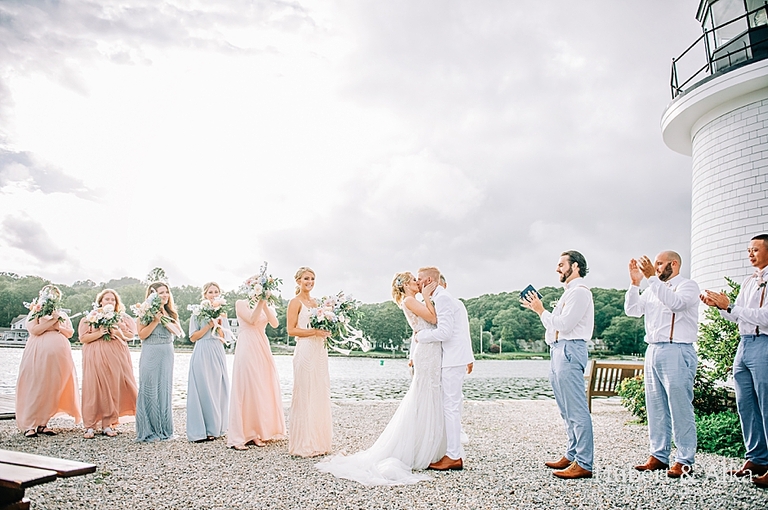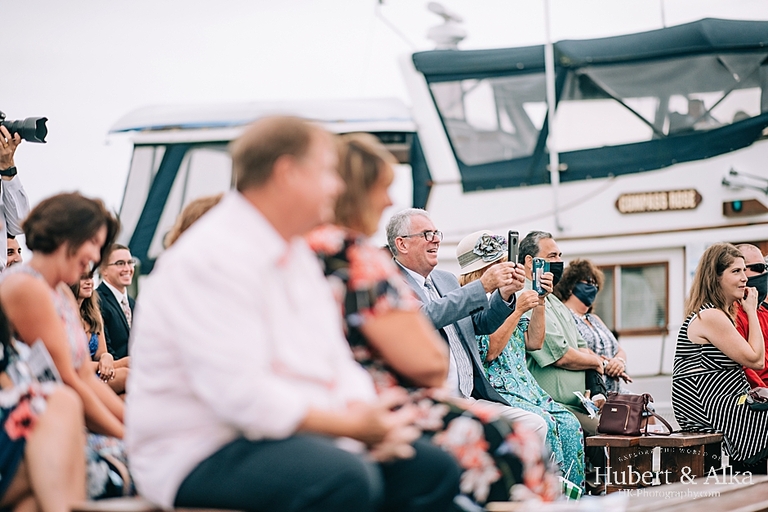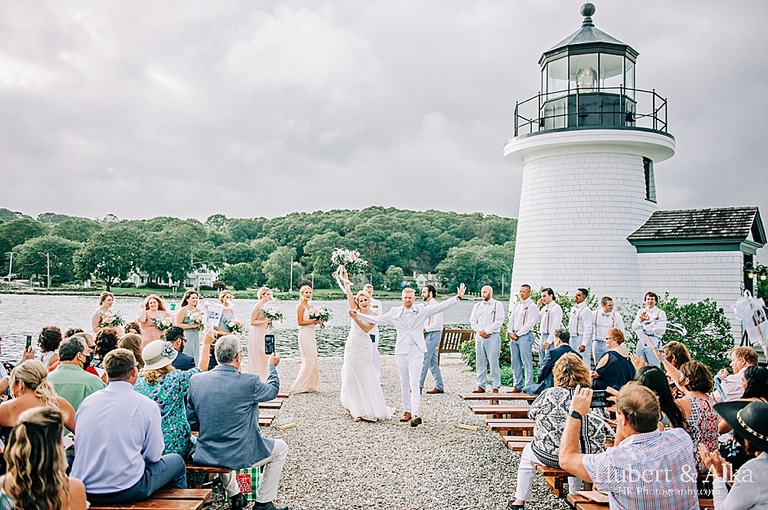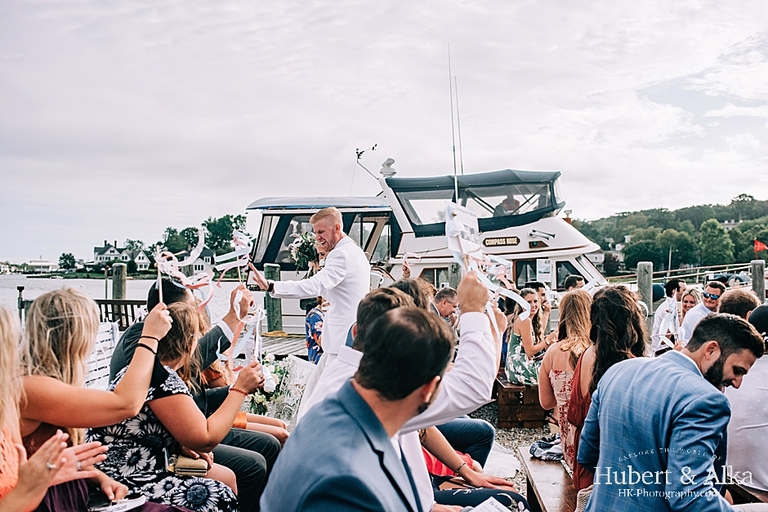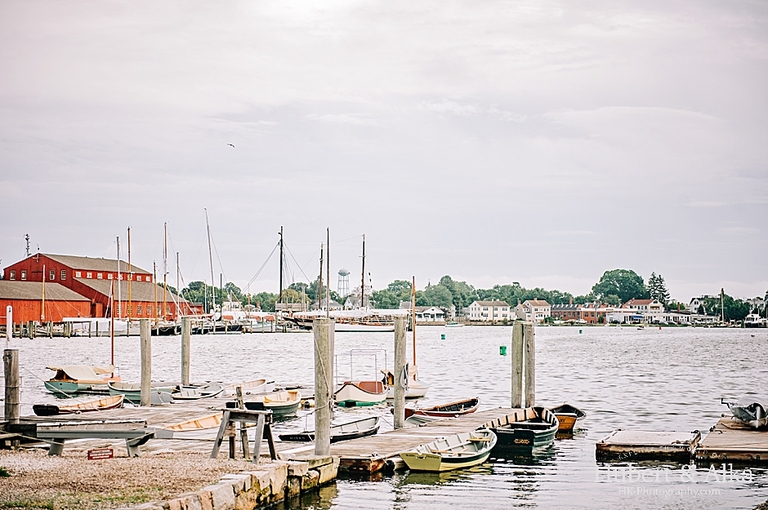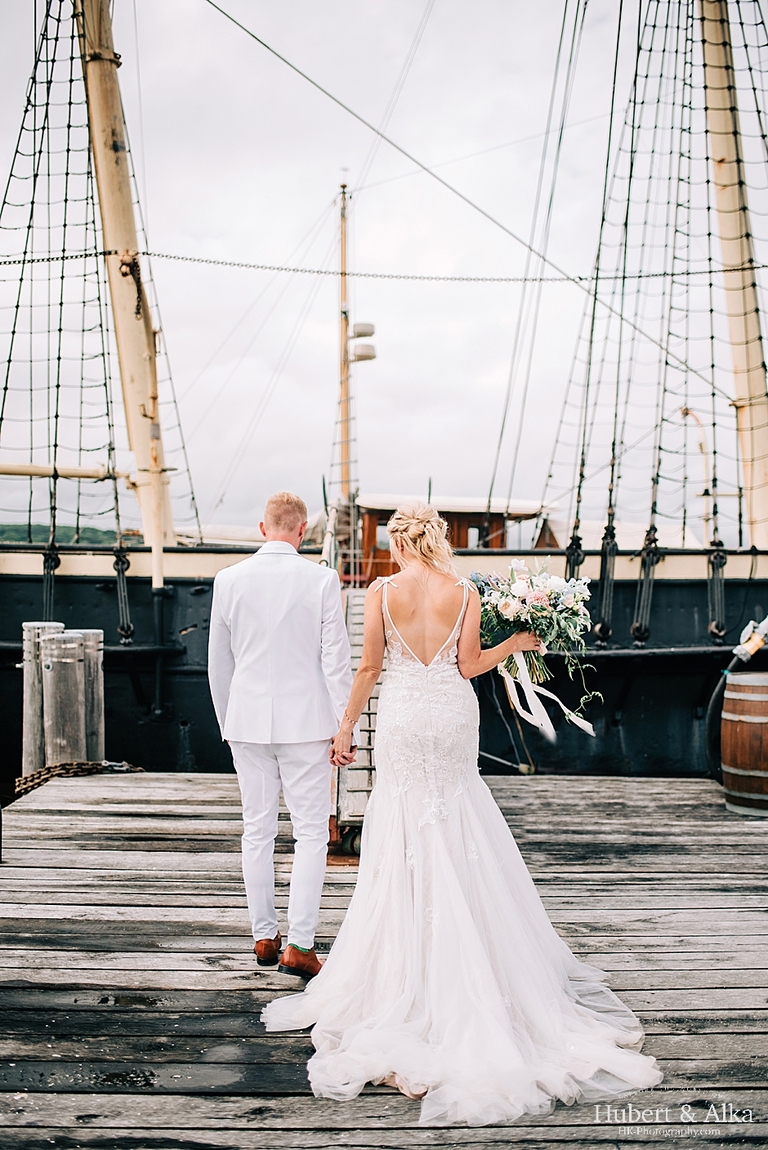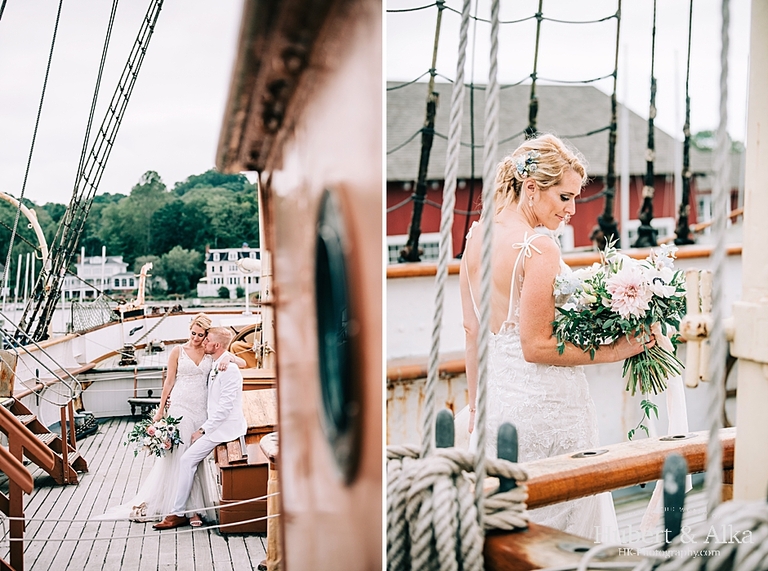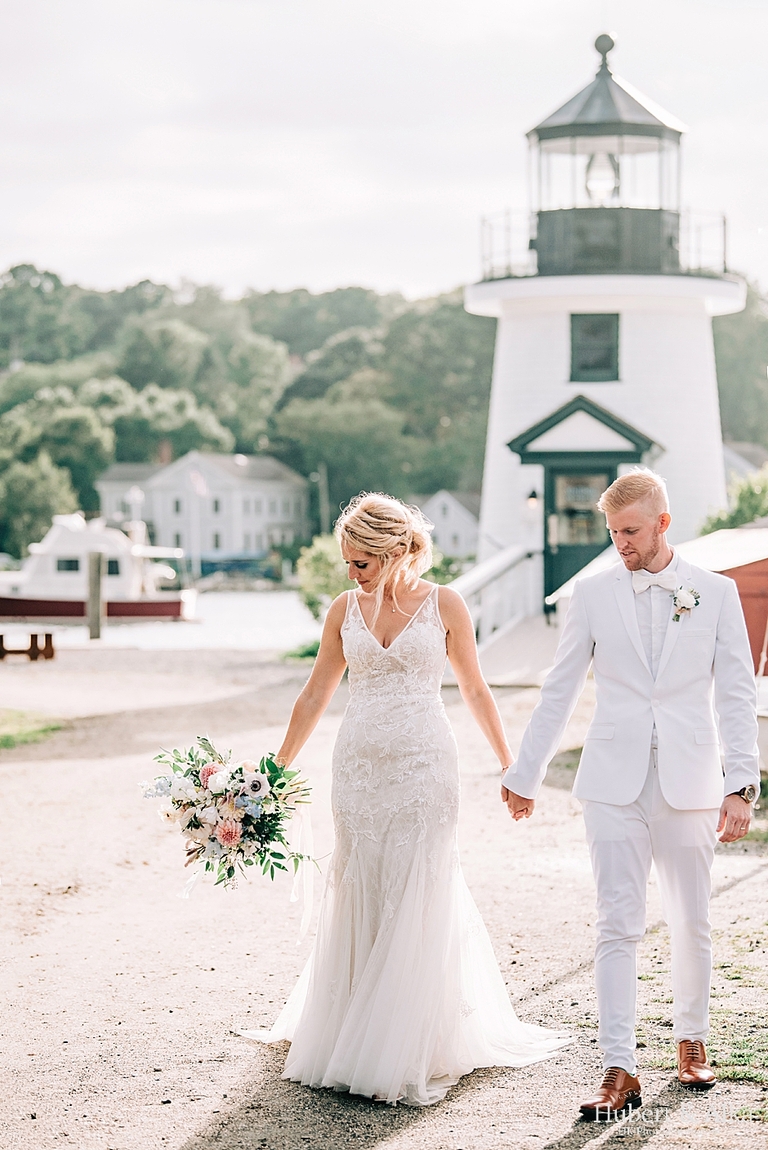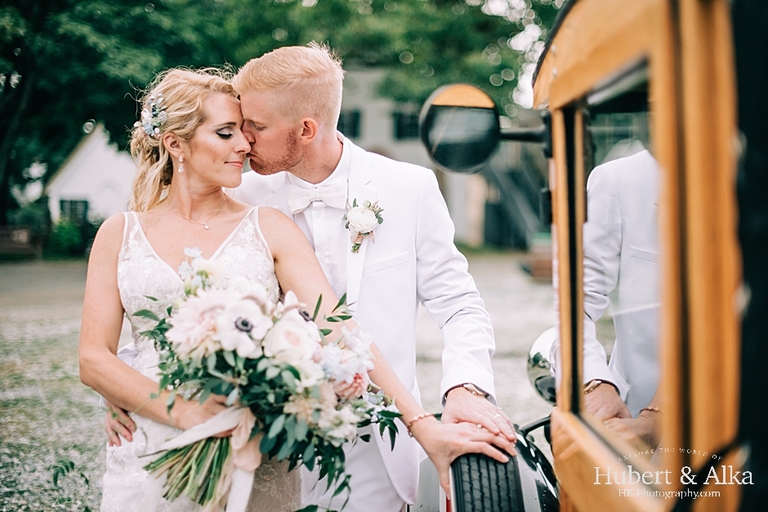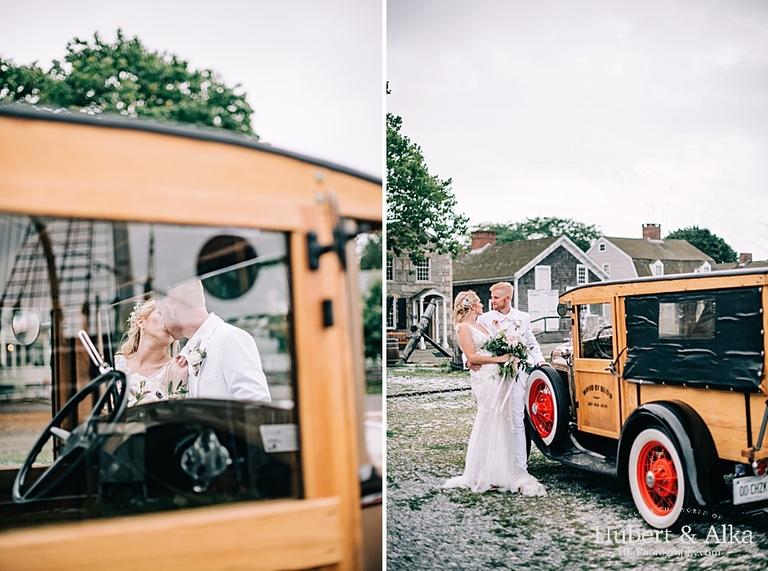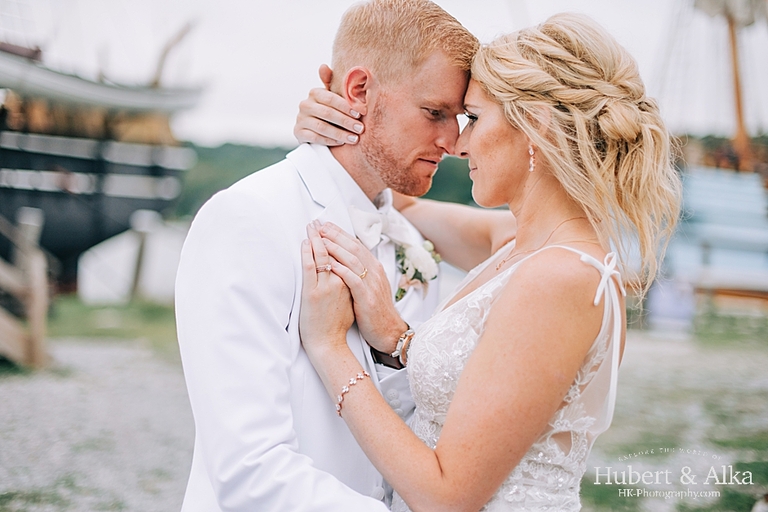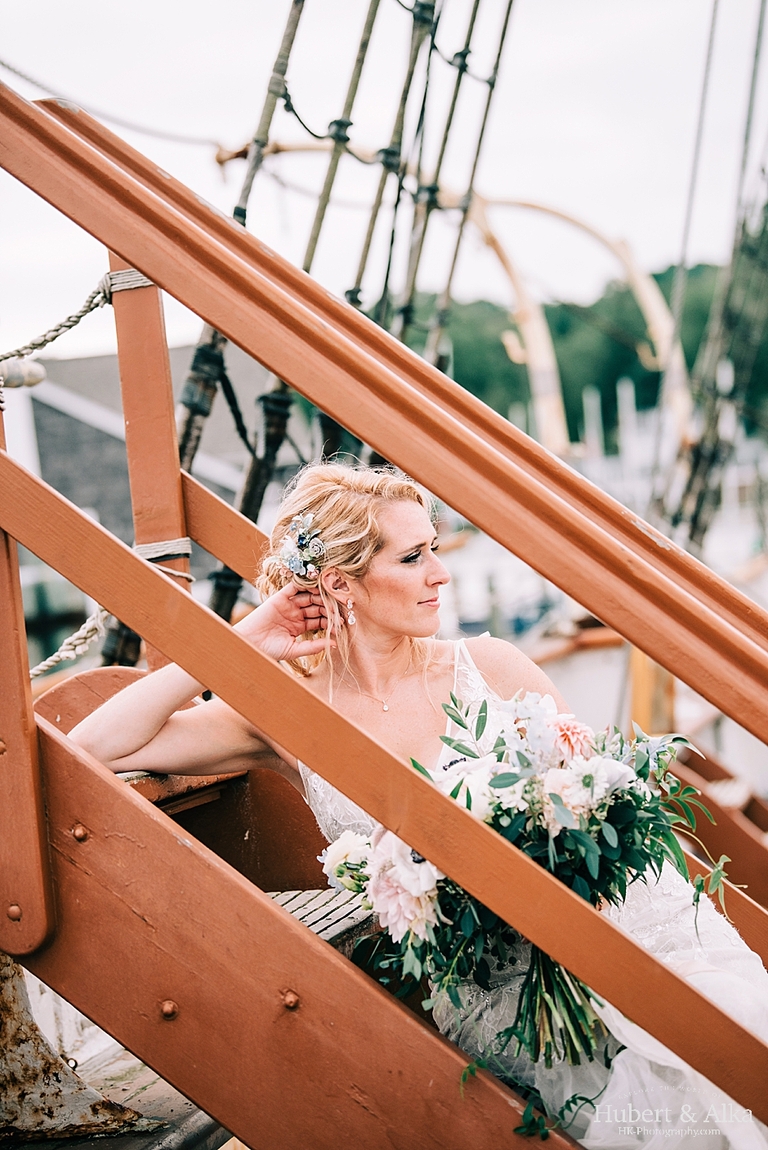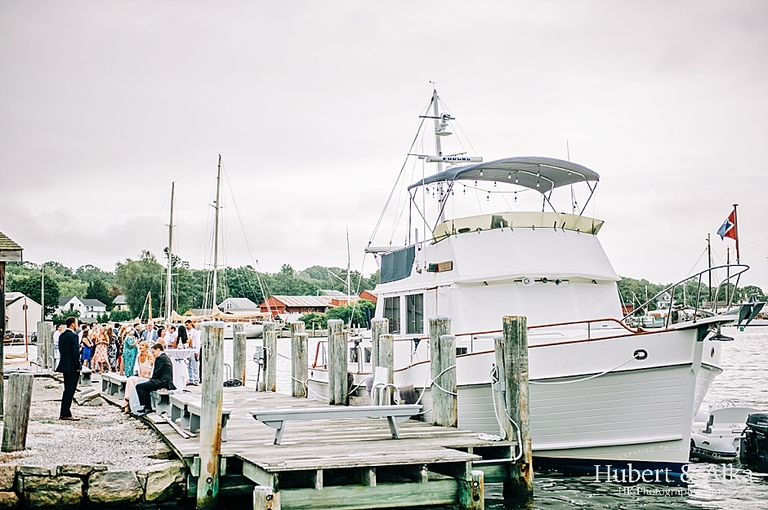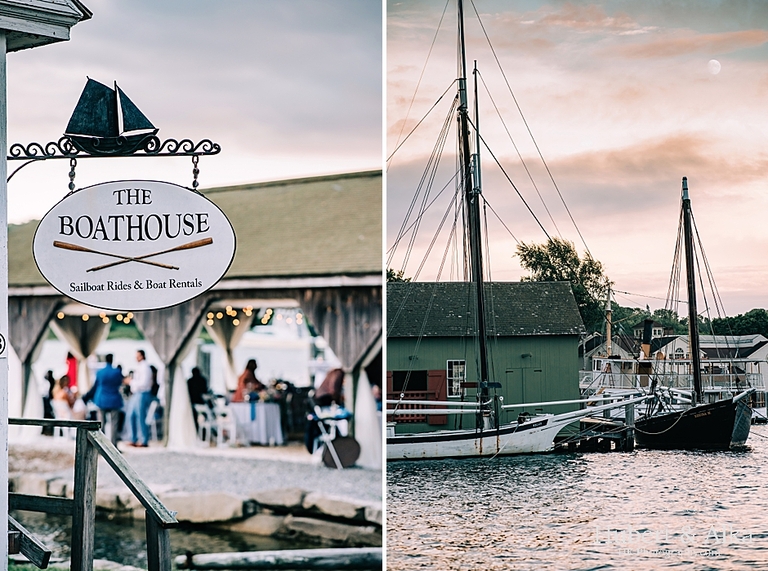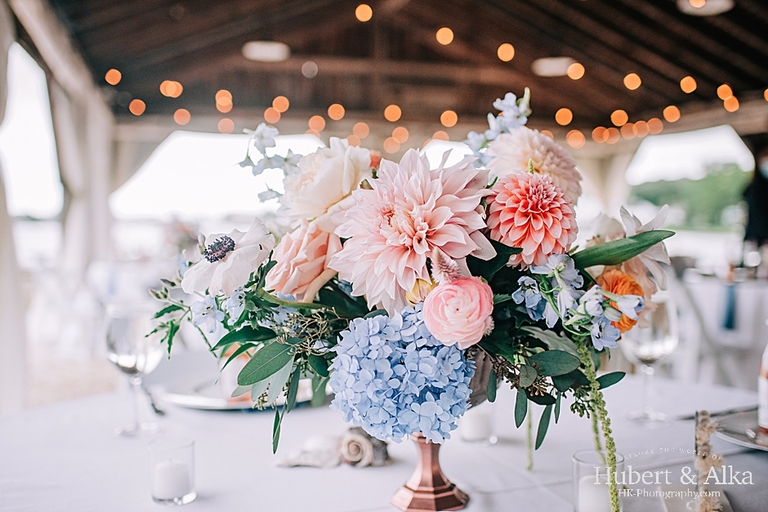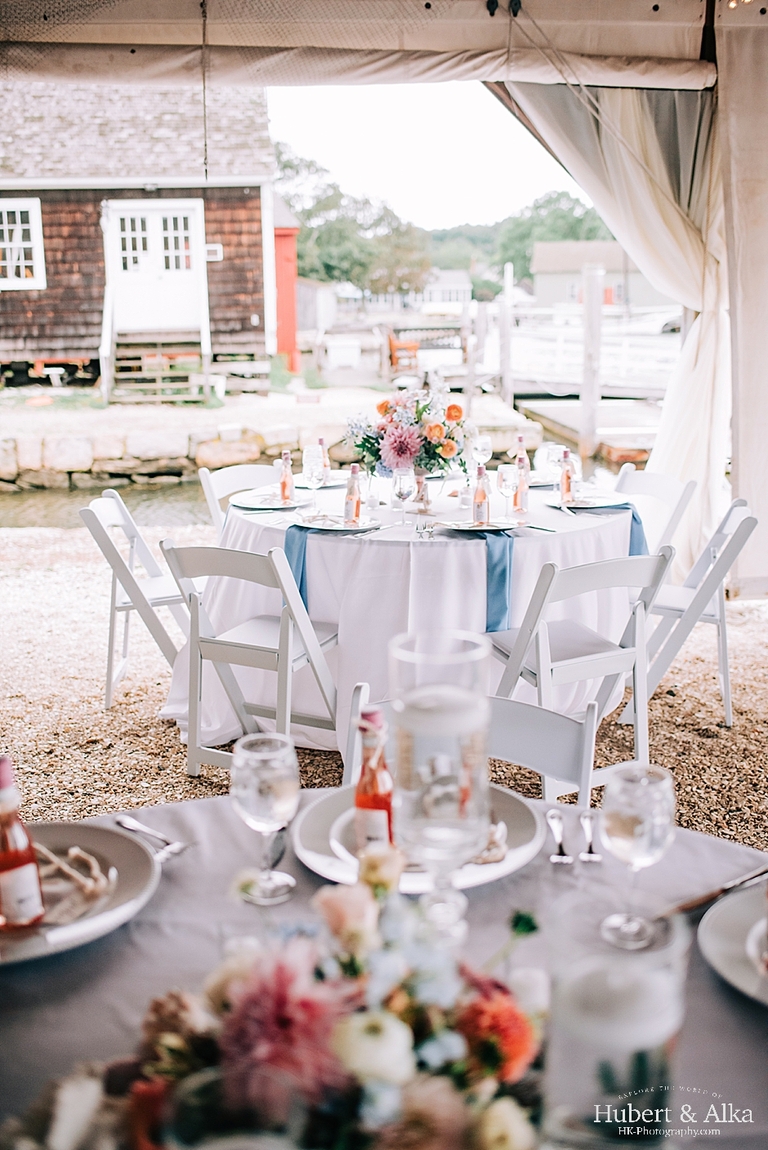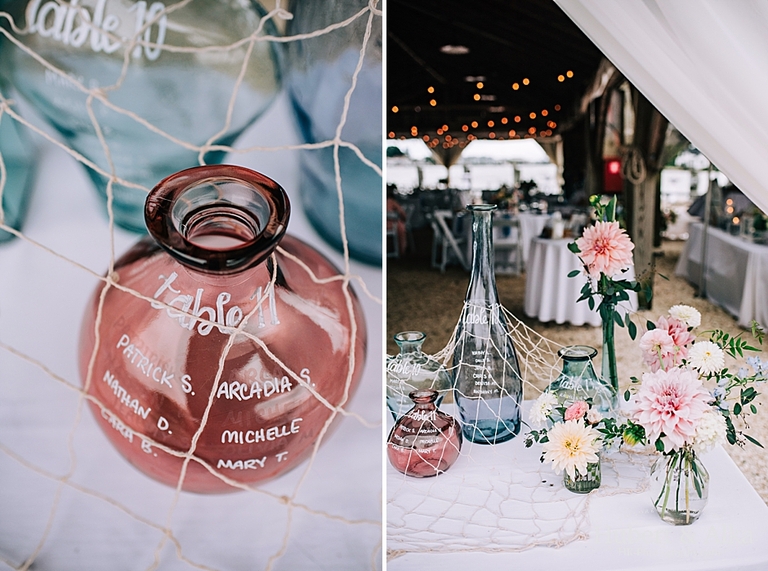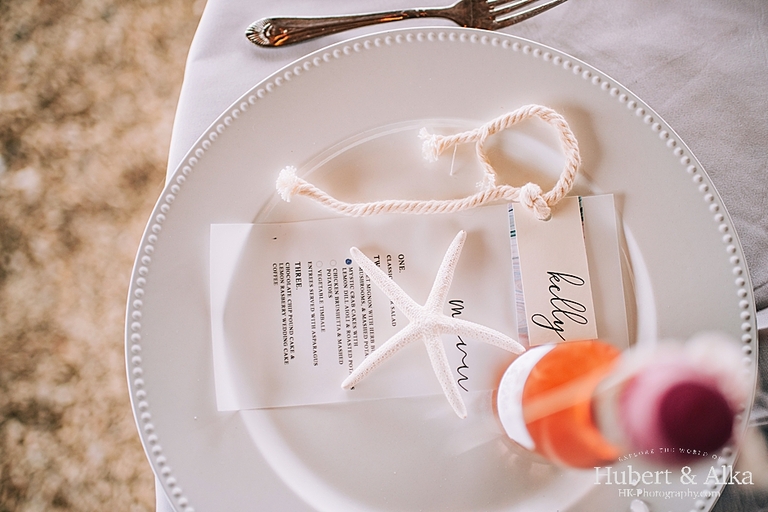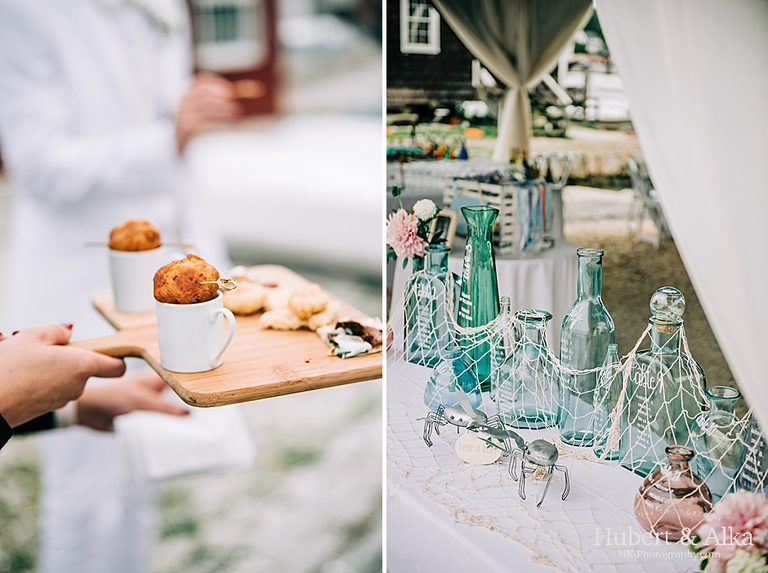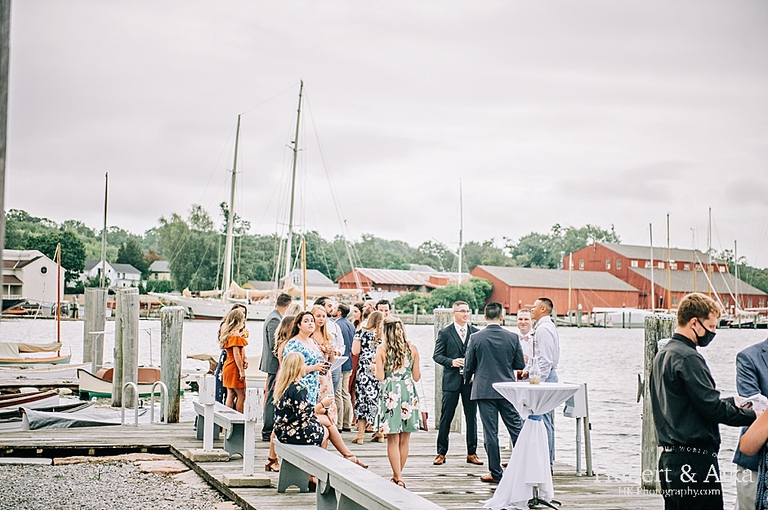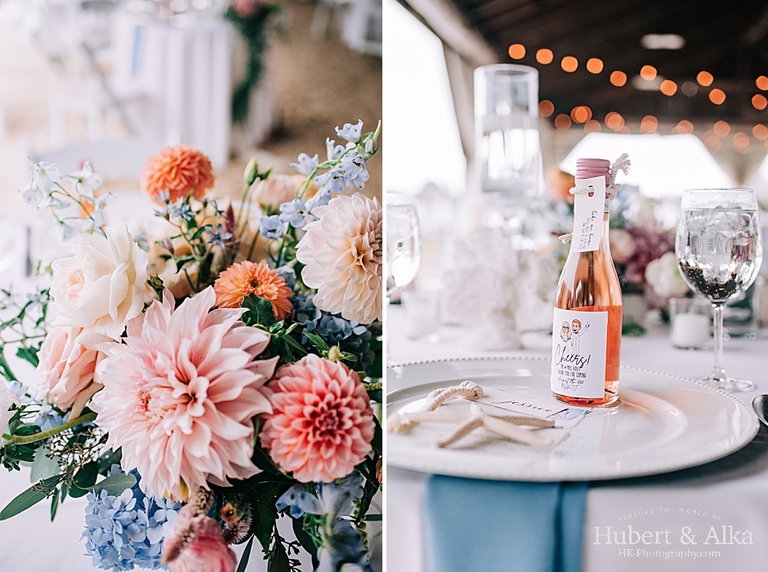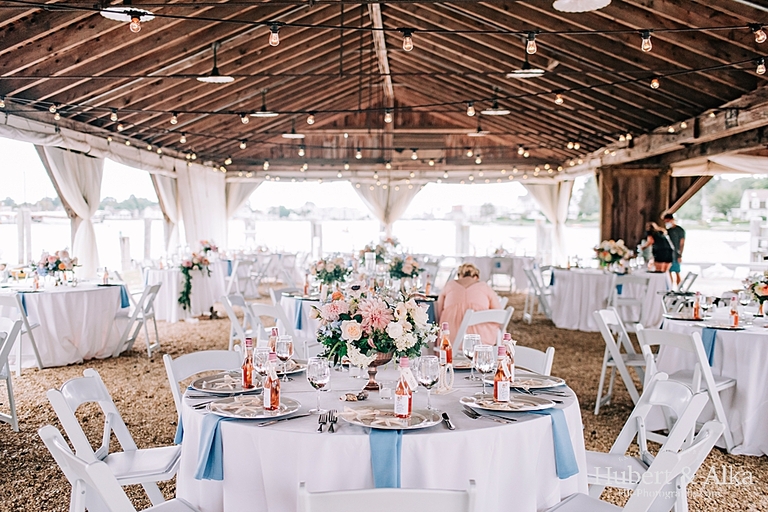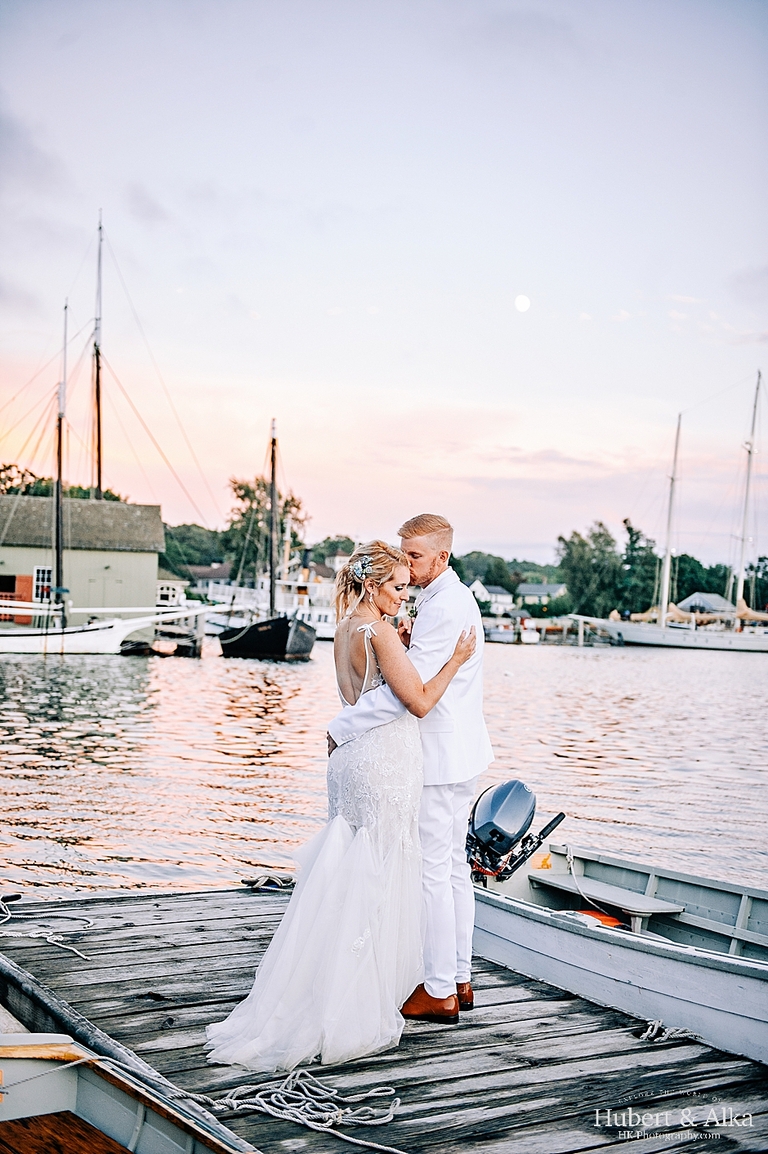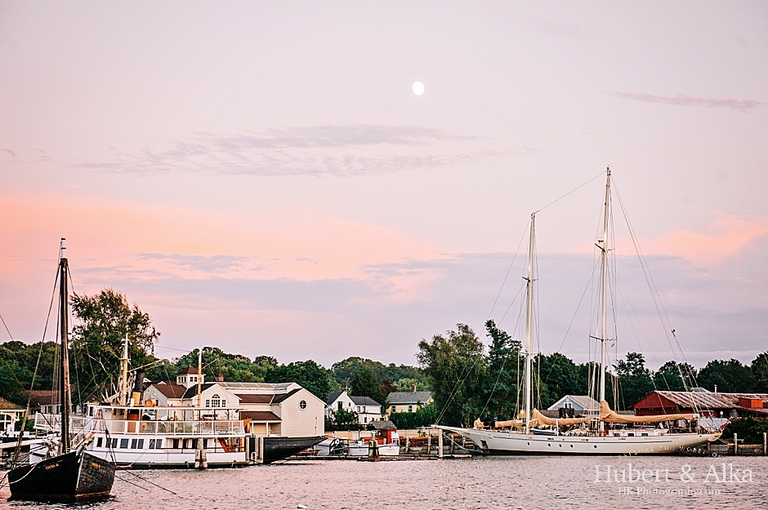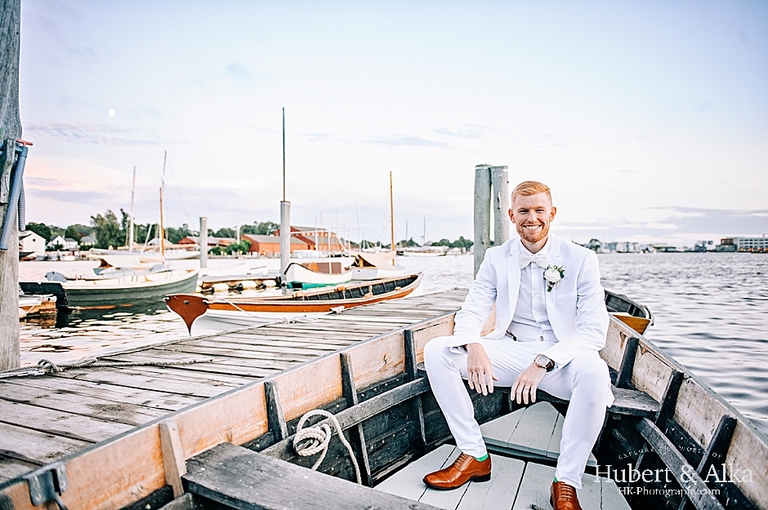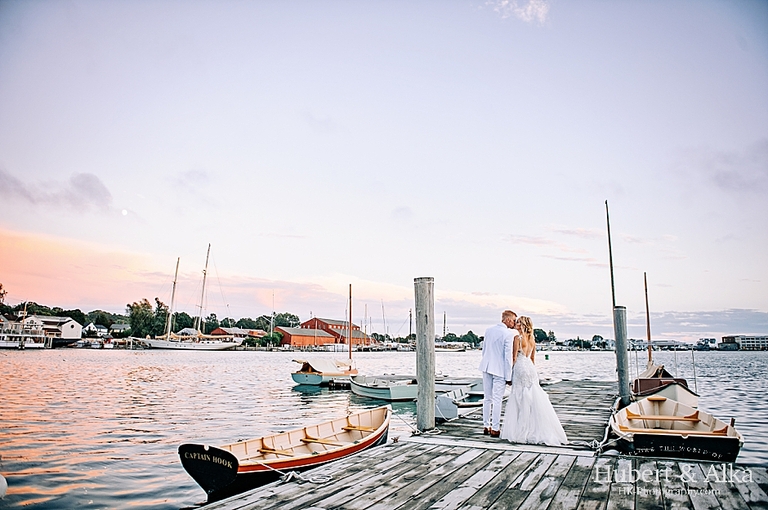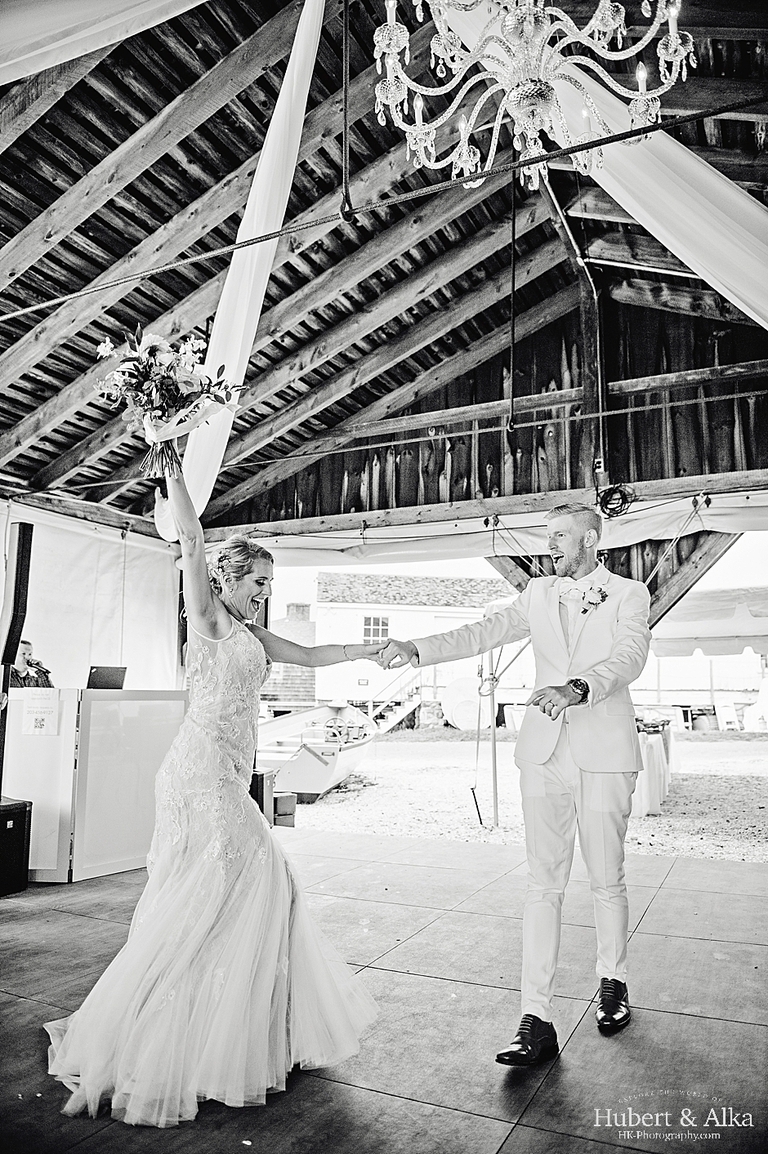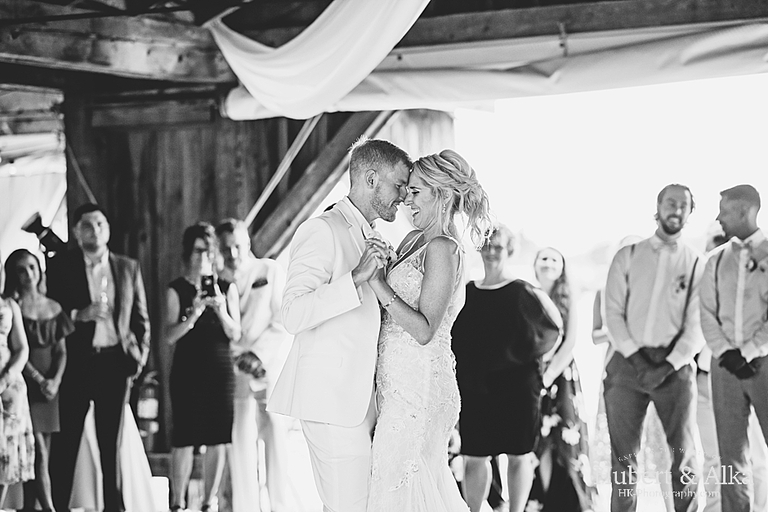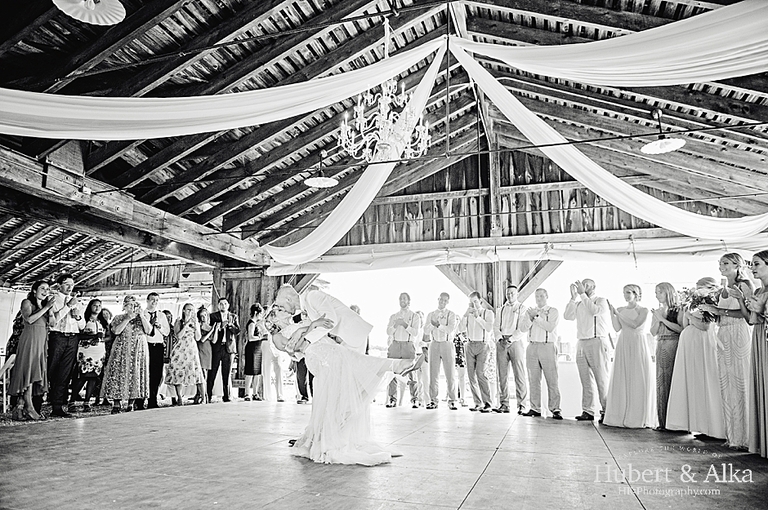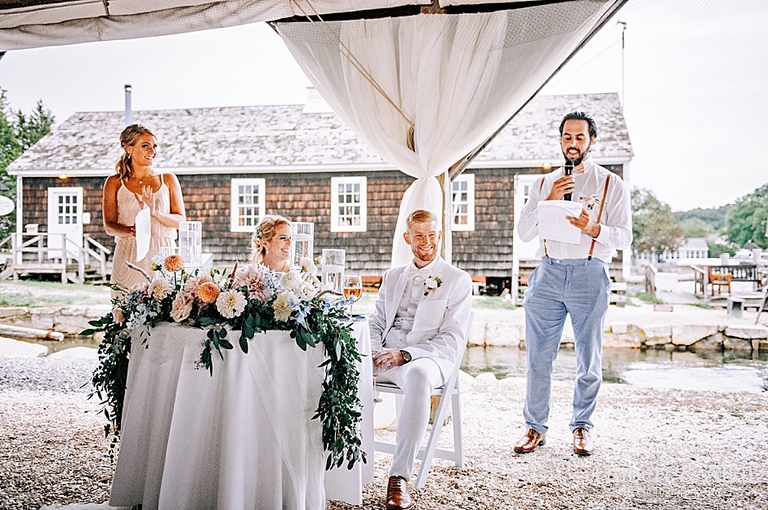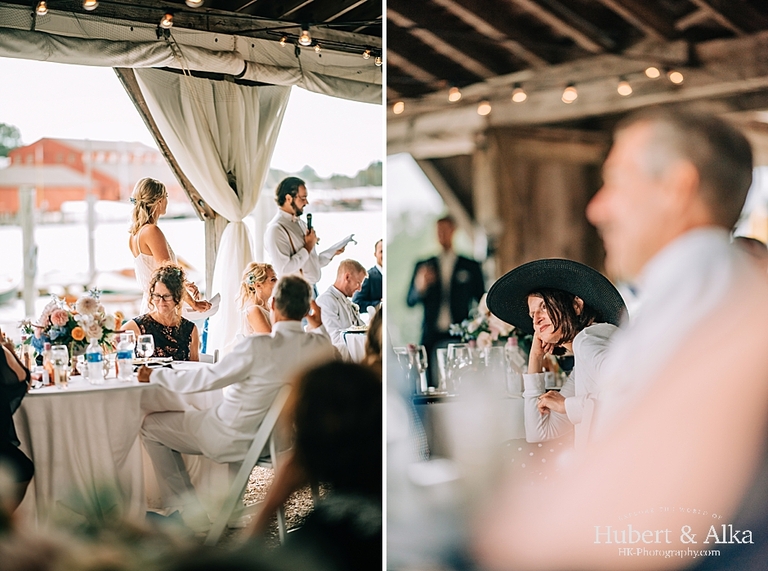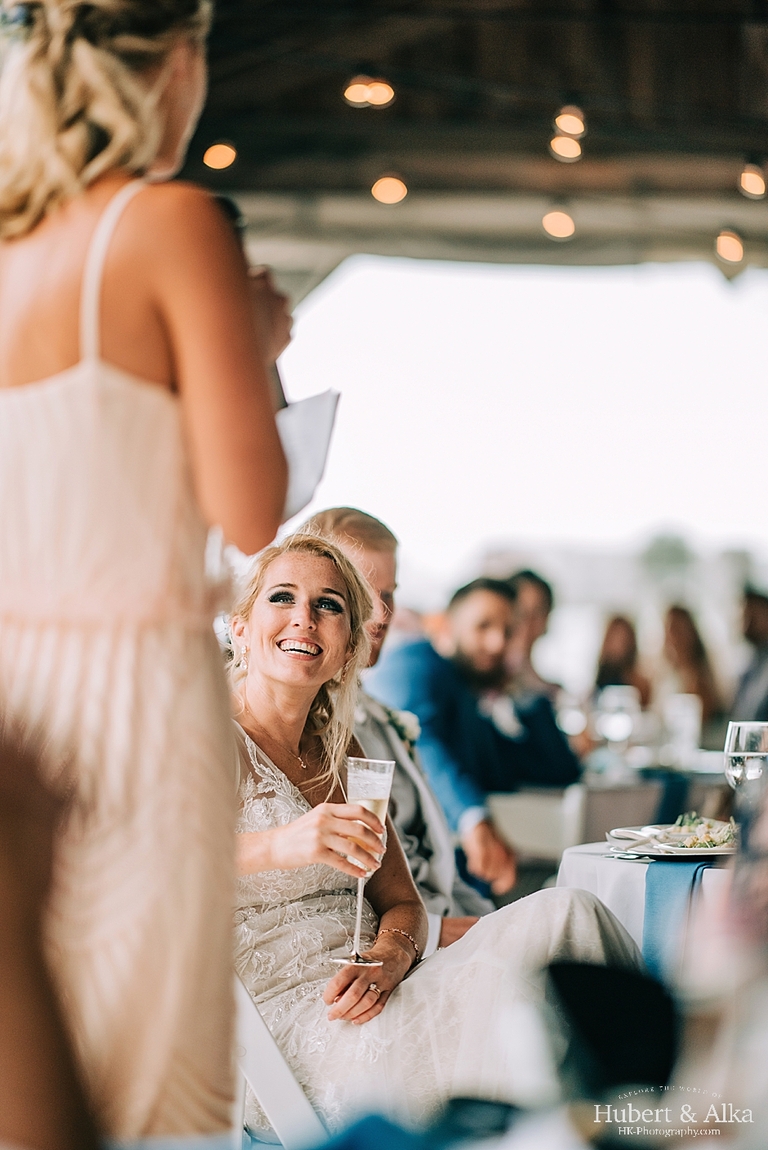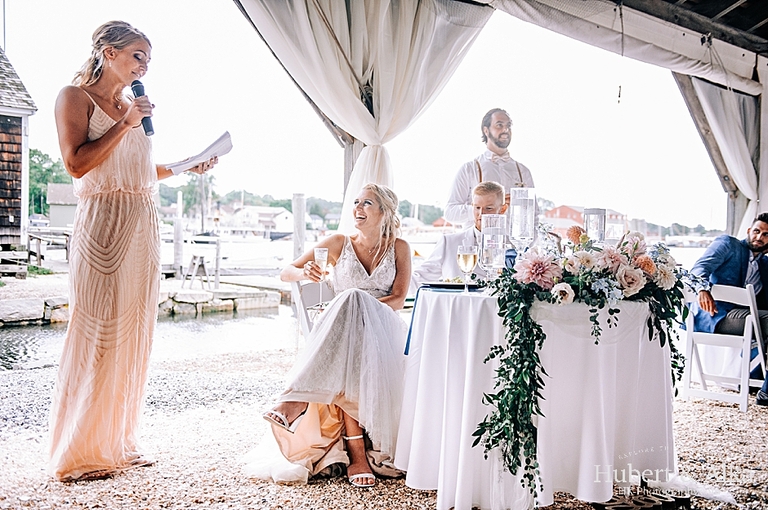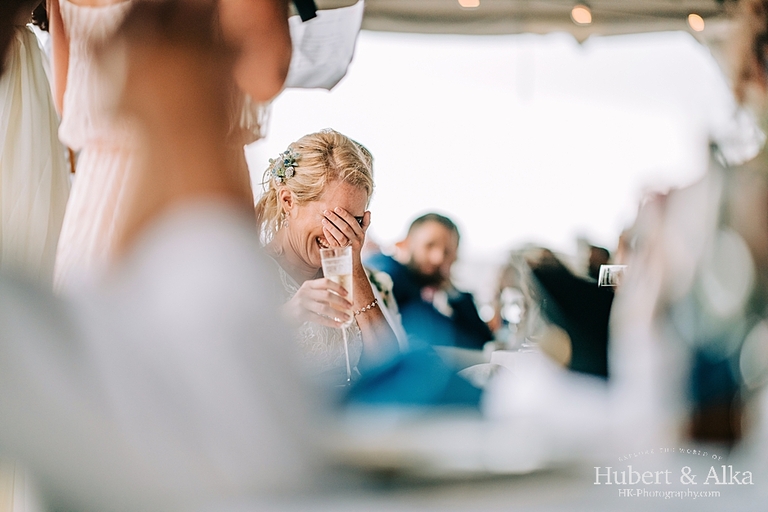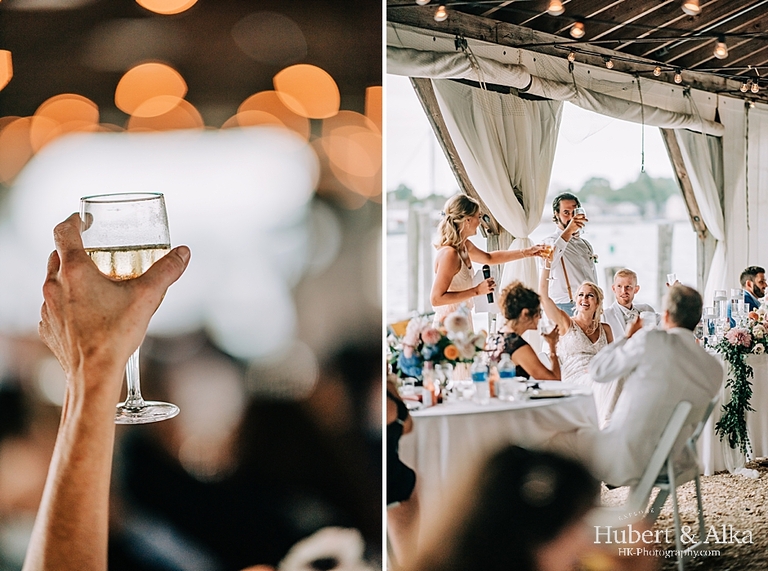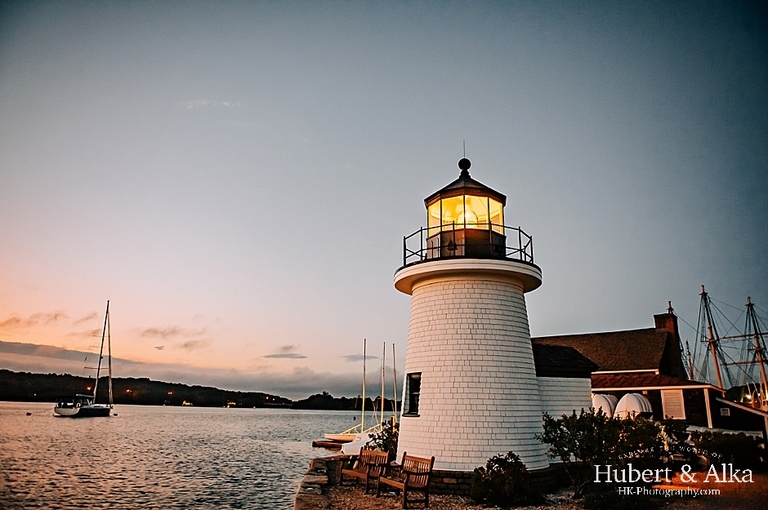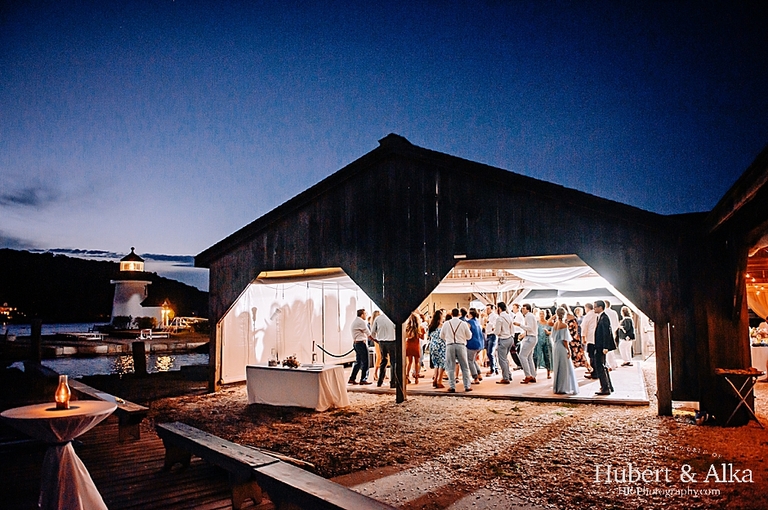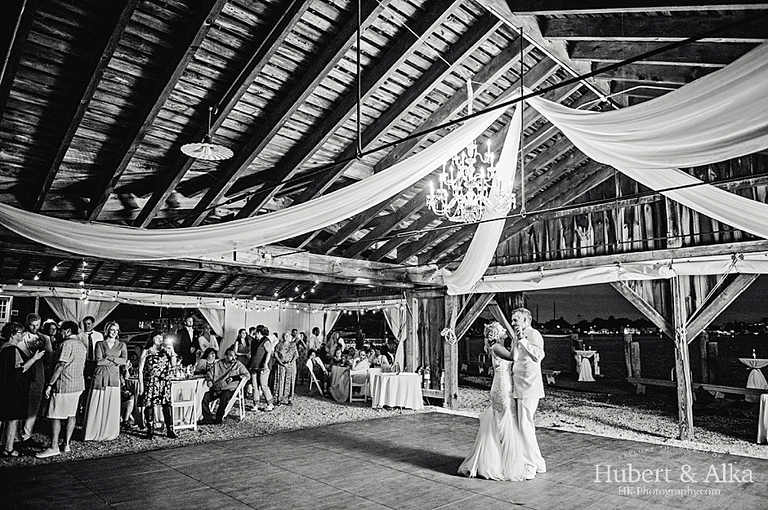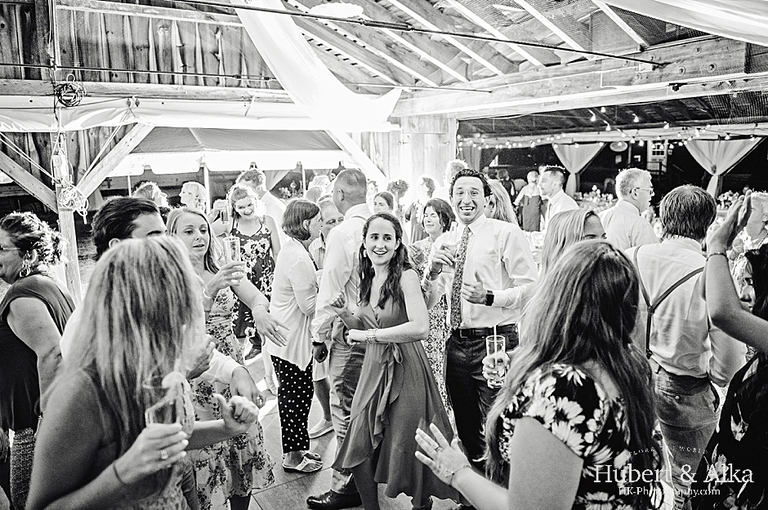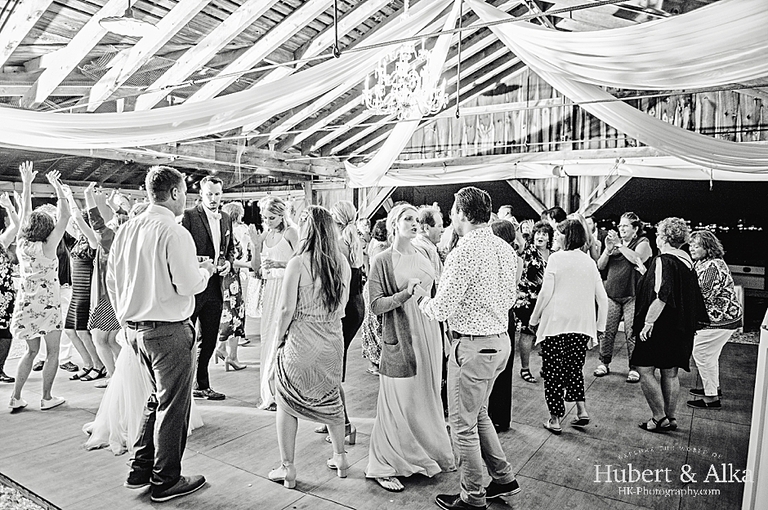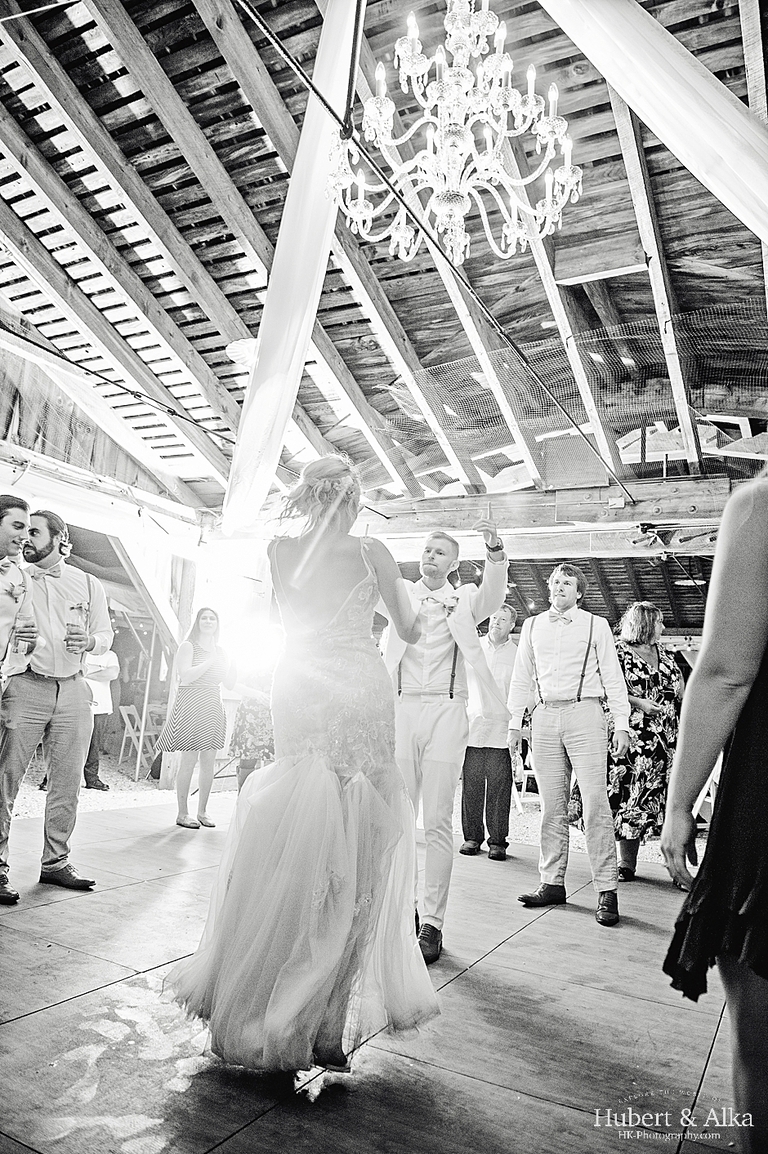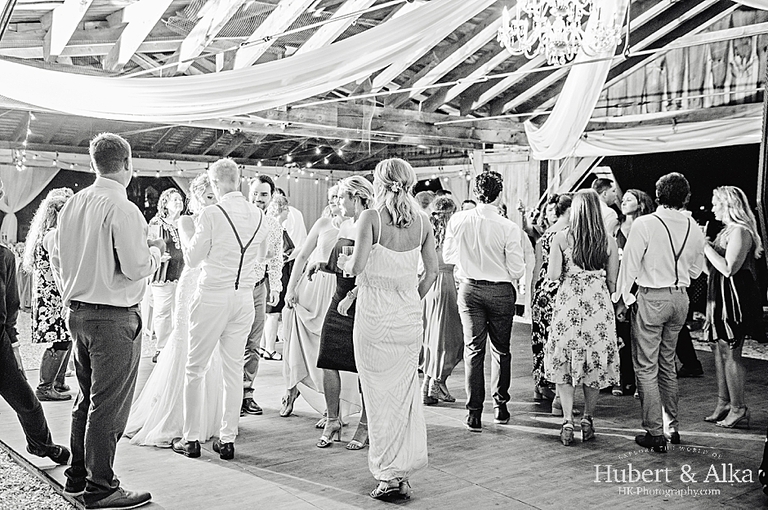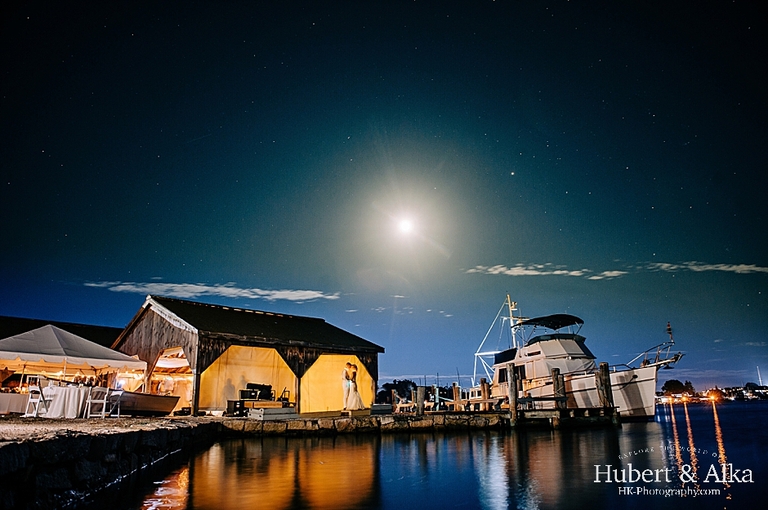 As Dee's Dad mentioned during the ceremony, she arrived into this world during a storm so it kinda made sense for the wedding day to fall right in the midst of a hurricane. And yet, after you've brazen through a Covid shutdown and made changes to your wedding plans for what feels like the millionth time only to encounter a hurricane on your wedding day, it's something you shrug your shoulders about and move on. But Dee and Connor went one step further. The didn't simply shrug their shoulders, they sprinted through the celebration with pure joy. Every inch of them radiated love and laughter!
"It never rained at any wedding I attended no matter the forecast." – this is what Connor's Aunt mentioned to me outside the hotel a couple hours before the ceremony. I smiled and told her I hope it turns true because 90% probability for rain would throw their outdoor ceremony plans out the window. During the ceremony, I looked around and realized how beautifully surreal it was. Not a drop of rain. The clouds parted at the exchange of the rings. Another happy omen as our happy couple were proclaimed husband and wife (again)! The weather behaved itself for the rest of the day, yielding one of the most gorgeous sunsets we've witnessed in a very long time.
If there is any power in manifestation, these guys and their loved ones manifested one of the most beautiful days we were lucky enough to be a part of. I am so thankful our paths crossed. They left their mark on us as they do to everyone they meet. Dee and Connor – we hope this post brings back every joy of the celebration. All our love to you both!
The Boat Shed at Lighthouse Point Wedding at Mystic Seaport | Connecticut Wedding Photographer – Mystic, CT – Instagram.com/hubertkopec/ and Facebook.com/hkphotography.ct